Play Oscars Bingo With Our *Free* Printable
Feb 24, 2017
The Super Bowl is cool and all, but there's another Super Sunday that we mark on our calendars every year: The Oscars. Whether you're baking up tasty snacks for the big night or DIYing Oscars decor for a shindig you're hosting, we have the element it's missing — this pretty and FREE Oscars Bingo printable, designed by Brit + Co designer Rosee Canfield.
---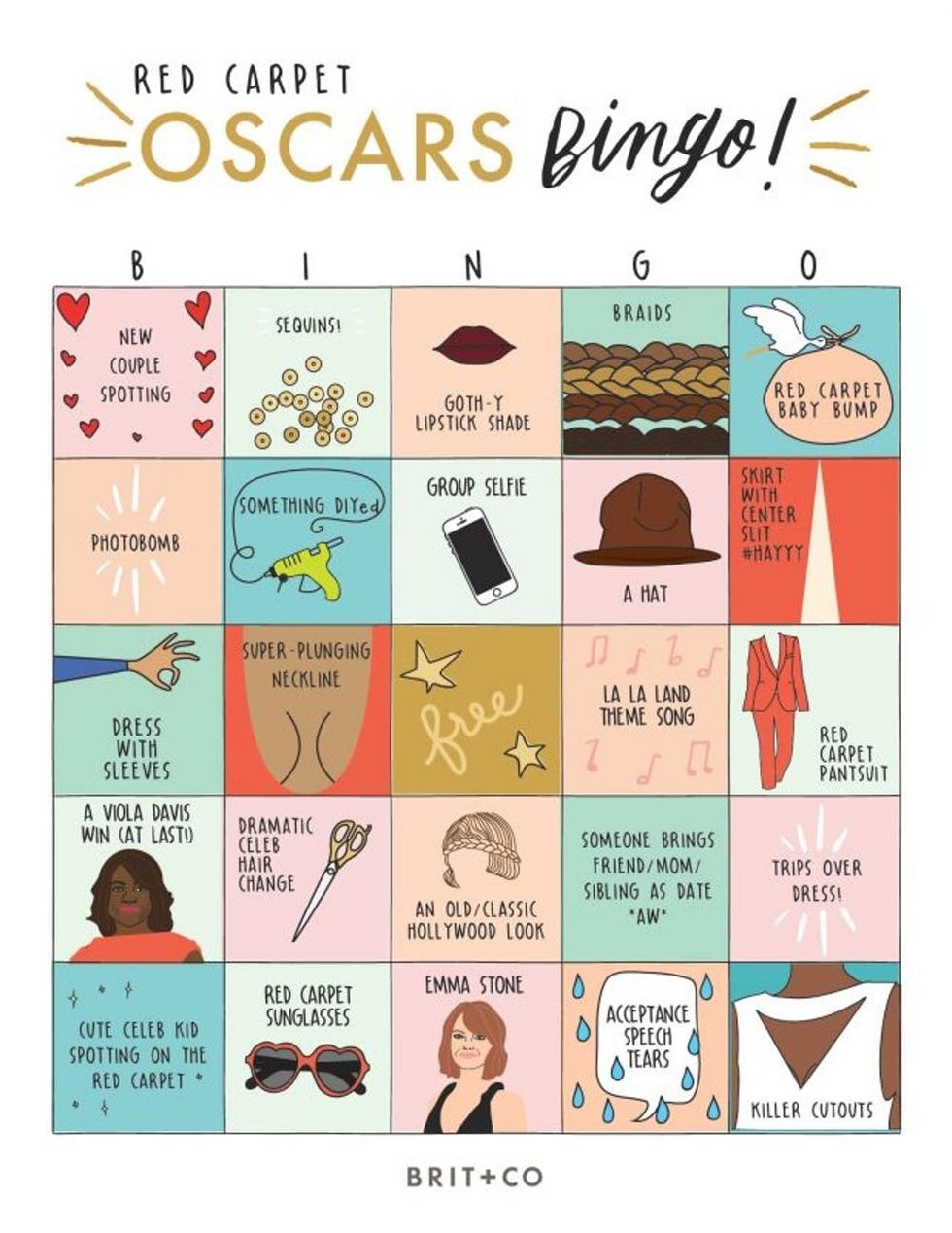 Instructions:
1. Print out Bingo game cards (enough for you and your Oscar party crew).
2. Watch the show and mark your card with pen, candy, or other marker.
Rules: This is juuuust like Bingo, yo. When someone gets a complete row, either straight across or diagonally, they yell "Bingo" and win. Prizes? That's up to you, bbs. Happy watching!!
Follow along with all of the red carpet and Oscars fun with Brit + Co on Facebook and Twitter!