These DIY Ornaments Are Easy (and Cheap!) to Make
Dec 11, 2015
With Christmas tree decorating season here, it's time to bust out your favorite holiday tree trimmings — or DIY your own ornaments. If you're looking for a cheap and easy way to adorn your tree this year, check out our paper ornament DIY. Your tree will feel like such a babe when it's wearing these beauties.
---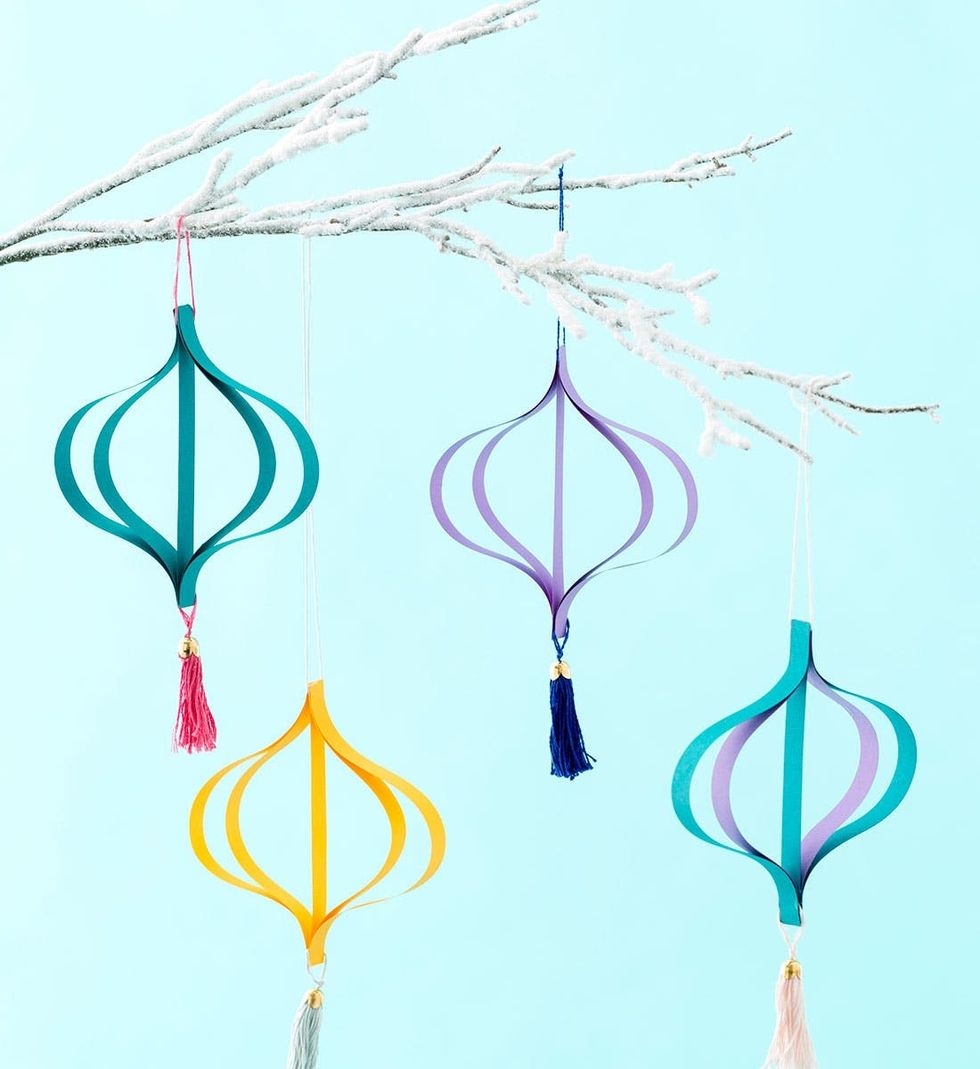 Materials and Tools: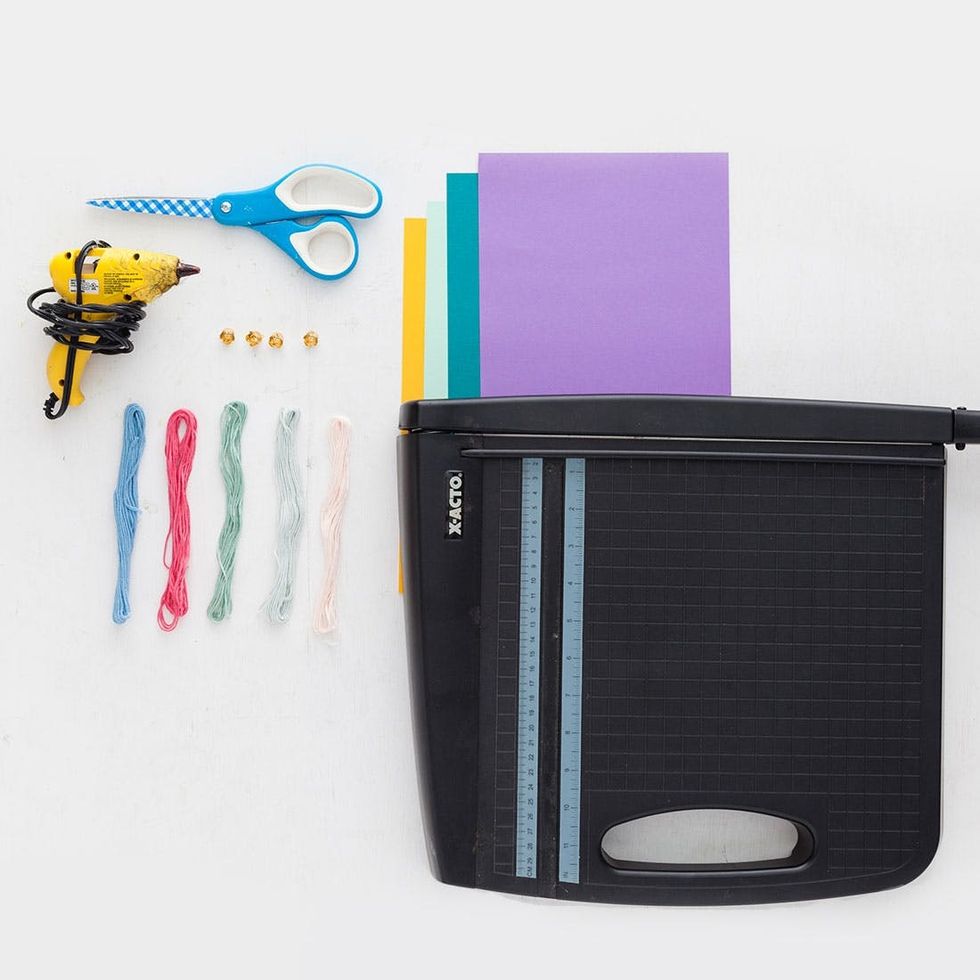 – paper
– paper cutter
– scissors
– embroidery thread
– hot glue gun
– cord ends
Instructions: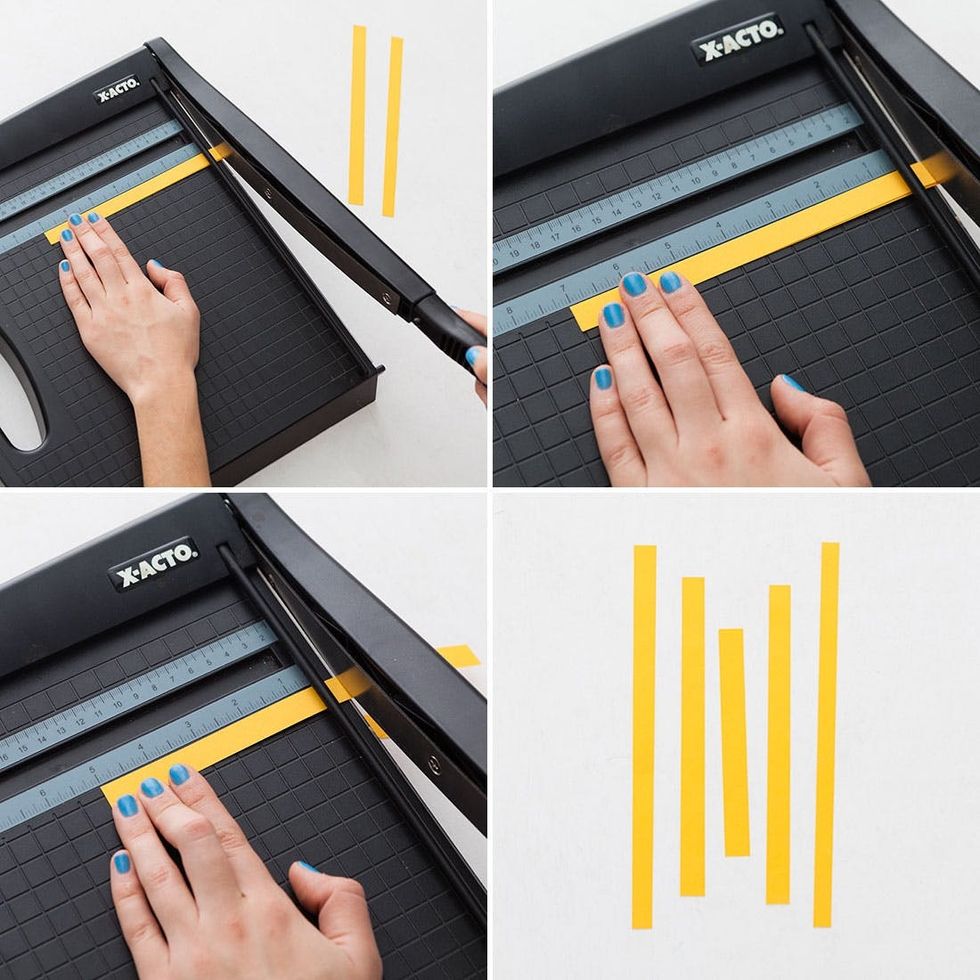 1. Cut five thin strips of paper (two seven-inch, two six-inch and one five-inch pieces). We used a paper cutter, but feel free to just stay within the lines ;)
2. Add a drop of hot glue to the end of the five-inch piece and attach one six-inch piece. Repeat this step on the other side (not end) of the five-inch piece, adding the second six-inch piece. The ends of all three pieces should be even.
3. Repeat step two by adding a drop of hot glue to the six-inch piece and adding the seven-inch piece. Do the same thing on the other side. Note: all of the glued ends should be even. The loose ends will sit at different lengths.
4. Add hot glue to the loose ends and attach them together so that they are even. This will create a bend in the paper, forming the shape of your ornament.
5. Create a tassel by wrapping a bunch of embroidery thread around three fingers. Then take a small piece of embroidery thread (about two inches long) and file it through the loop of thread you just created. Tie it in a knot.
6. File the cord end onto the thread and move it about halfway down. Squeeze some hot glue into the cord end and then slide it down until it is at the top of your tassel.
7. Cut the bottom of the loop to free the threads and then trim them so they are even.
8. Tie your tassel to the bottom of the paper ornament, then cut another piece of embroidery thread and add it to the top of the ornament for easy hanging.
For each ornament, you need five strips of paper: two long, two medium and one short. We made ours seven inches, six inches and five inches.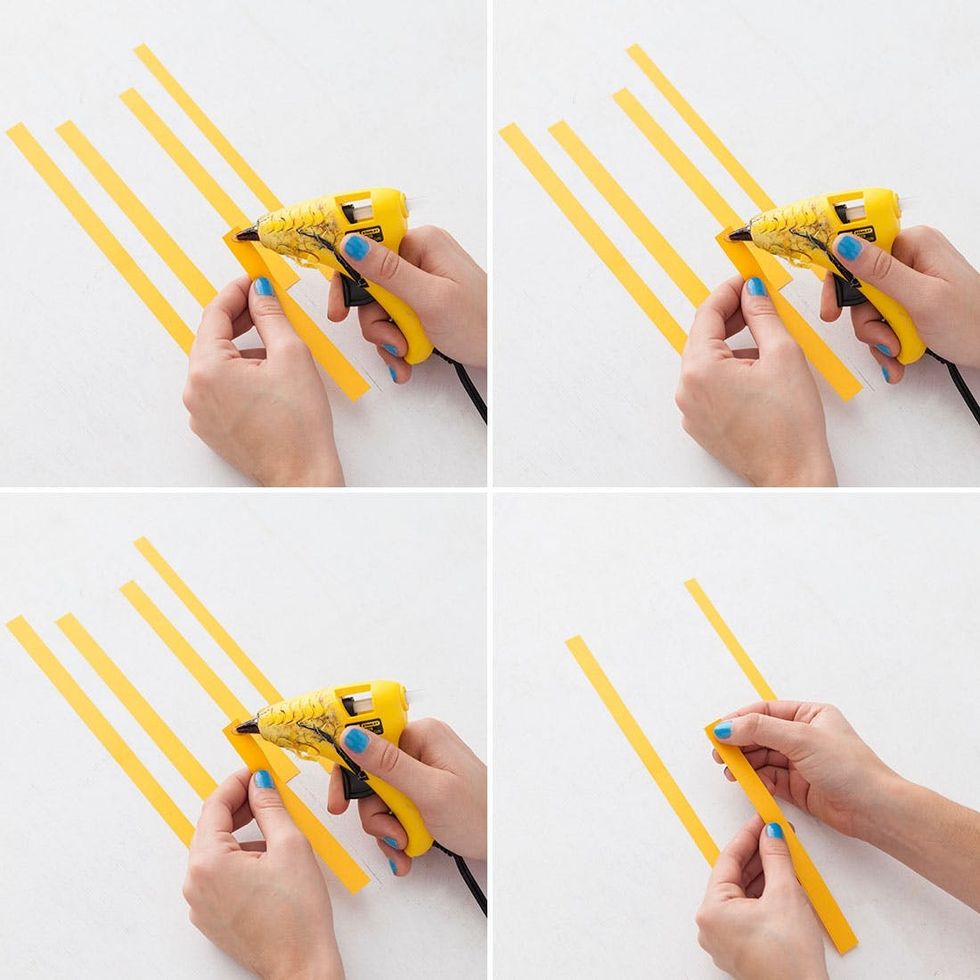 Glue both six-inch pieces to either side of the five-inch piece, making sure to line up the ends on one side.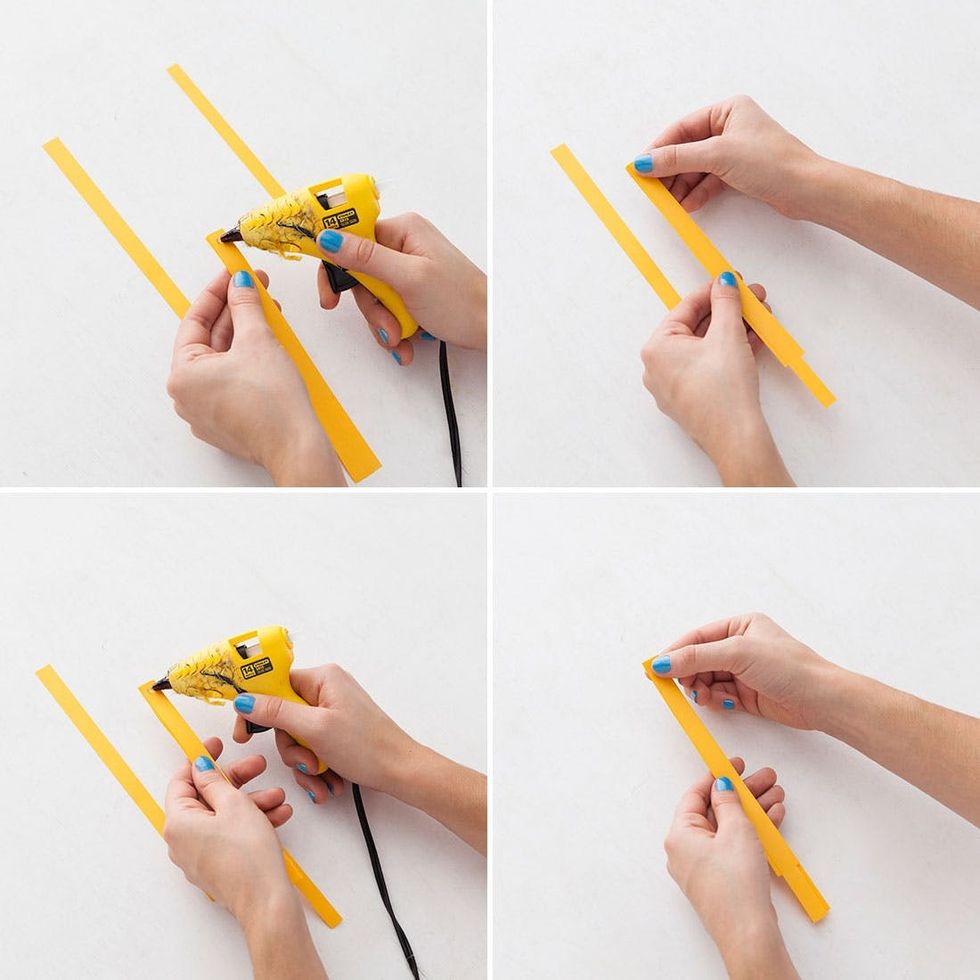 Follow the same process, gluing the seven-inch pieces to the rest of the group with one set of ends lined up.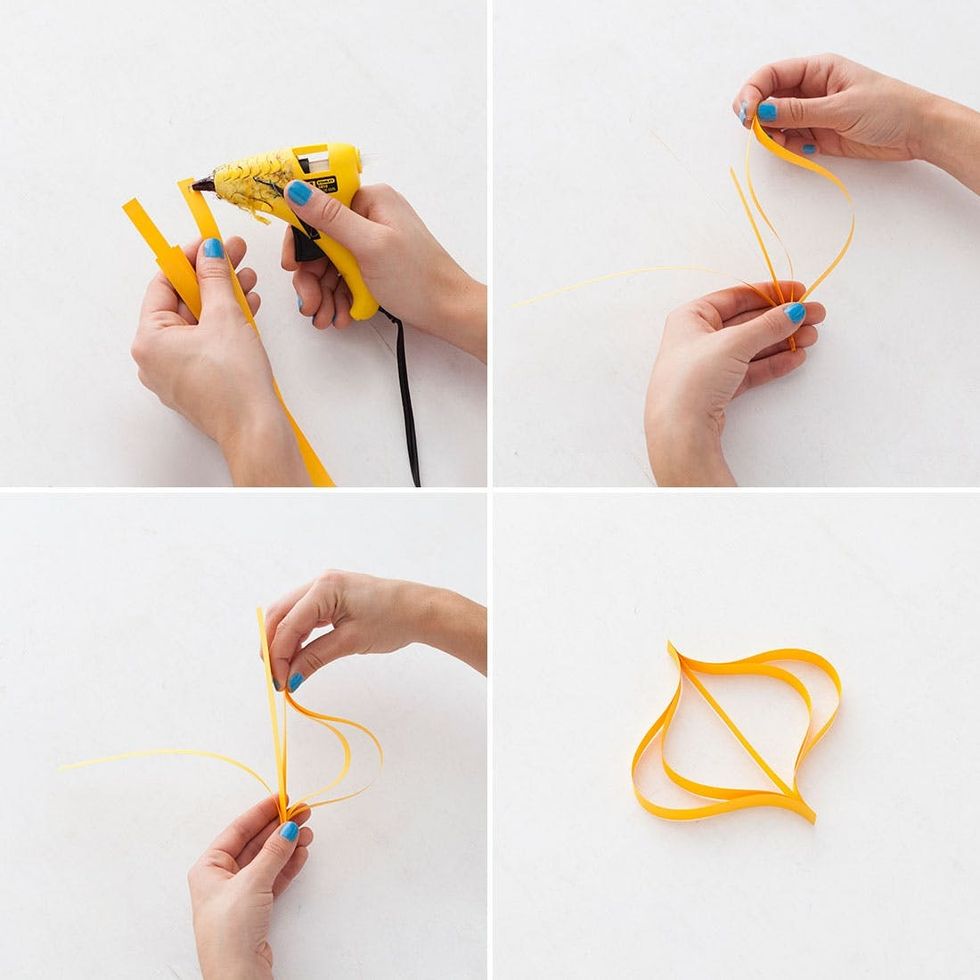 Now take the loose ends and glue them together, allowing the paper to bend into shape.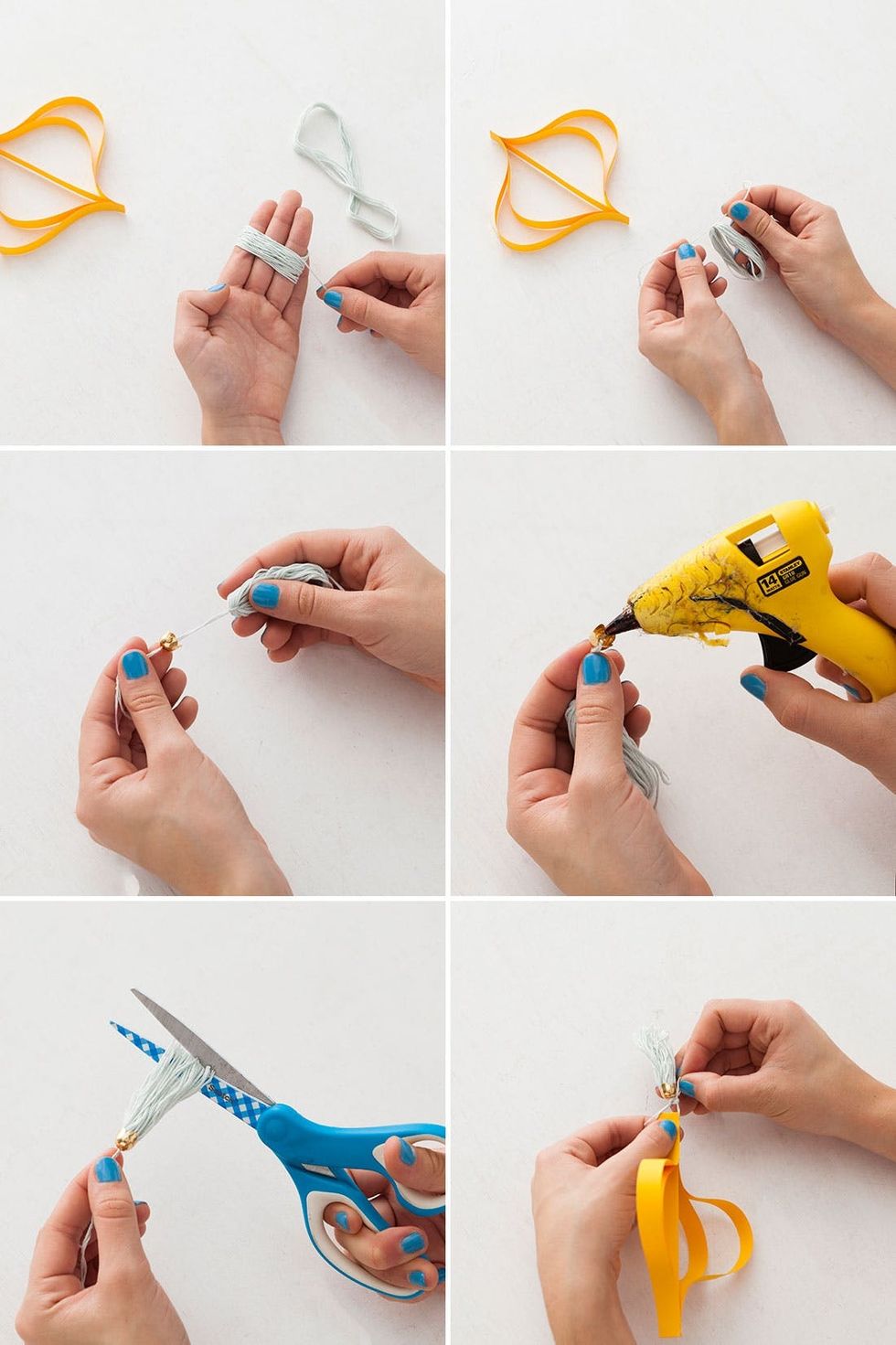 Now it's time to make the tassel. Wind the embroidery thread around three fingers, creating a thick loop of thread. Then cut a small piece of embroidery thread, put it through the loop and tie a knot at the top. File this piece through a cord end and add some glue before you slip it all the way over the top of the tassel. Cut through the bottom of the loop and trim the ends to give your tassel shape. Tie it to your paper ornament.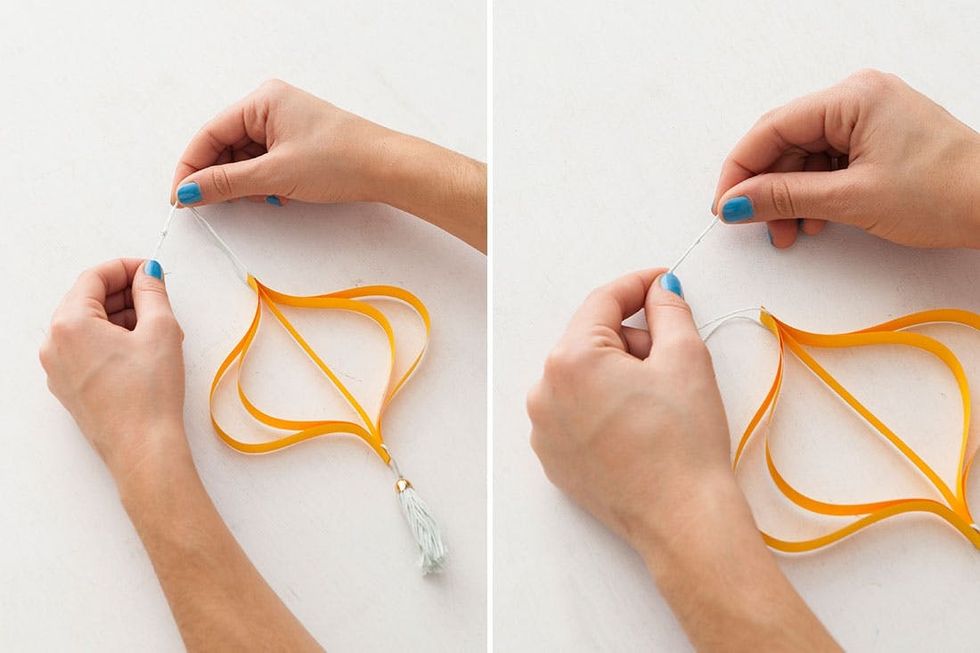 Last but not least, add a piece of embroidery thread to the top of the paper ornament so that you can hang it on your tree!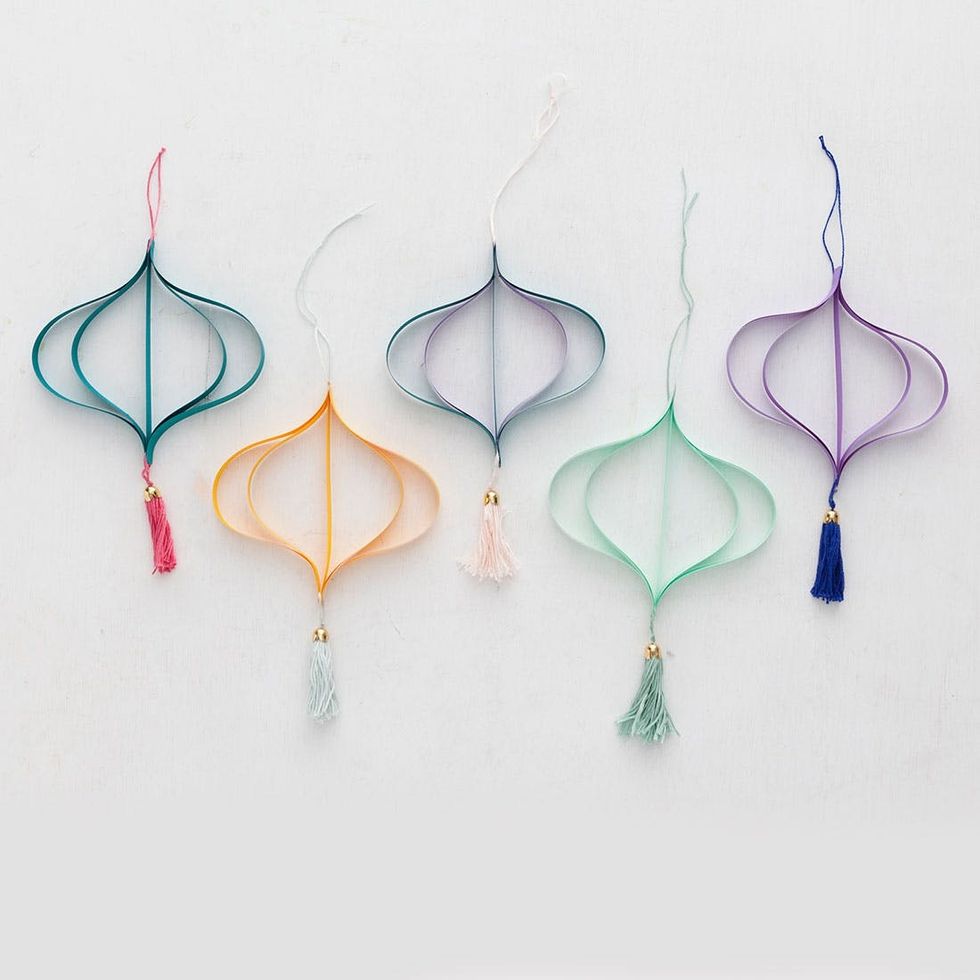 What kinds of paper ornaments have you made? Share your projects with us on Instagram using the hashtags #britstagram and #iamcreative.
Roxy Taghavian
Roxy has been creating and executing DIY projects since her very first trip to Michael's as a child. If there's a project at hand, she'll figure out how to make it. When she's not wielding her hot glue gun, she can be found at the beach, traveling to far off lands, reading and running at her gym "The Panhandle."
Home
If you lack a certain way with words, then perhaps you can rely on showing how you feel this holiday season with an artful greeting card you can make at home! Brit dropped by our crafting studio where we teamed with Camp by Walmart to create a choose-your-own-adventure holiday card tutorial. In the interactive video, it's up to you to decide what type of card you want to make — sentimental, or stylish? Three-dimensional, or keep it simple? After you've selected your design vibe, Brit helps you assemble it all together so your last-min card is ready to send. Get ready to pick up a few new DIY tricks when you watch the video now!
Holidays