10 Party-Perfect Persimmon Recipes
Dec 11, 2015
Persimmon season is here! But that begs the question… what exactly is a persimmon? They look a little bit like tomatoes, they seem a little bit like nectarines but they are neither. As you may have seen on our Snapchat Discover Holiday Channel, we've teamed up with Google to ask and answer a whole slew of holiday-related questions. And everything you could possibly want to know about persimmons is most definitely on that list.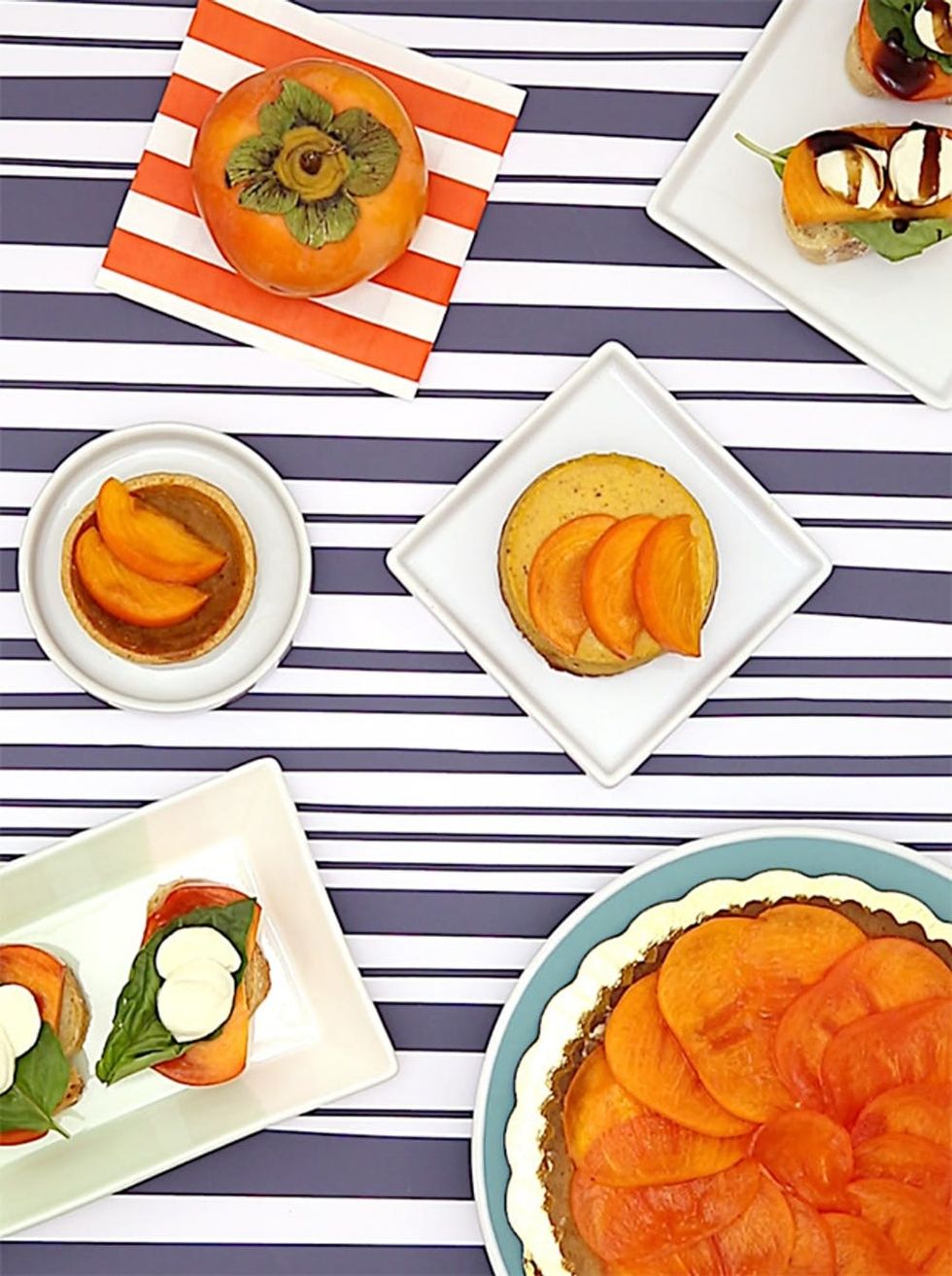 ---
When you fire up the Google app and ask a question about any type of food, Google gives you a general sense of what it is, where it's from, nutrition facts, images and even what "related" foods might be. It's particularly handy for all those obscure ingredients found on hipster gastropub menus ;) You can be an expert in a matter of seconds, thanks to the newly updated Google app.
Whether you're using your phone, watch, car or tablet, all you have to do is speak to find the answers you're looking for.
So, back to that question.
For the full answer, you'll have to fire up your Google app to get the lowdown on persimmons. Until then, feast your eyes on 10 yummy persimmon recipes that are just waiting to make your holiday table way more delicious.
1. Brûléed Persimmon Tarts with Maple Cinnamon Cream Cheese: The name of this recipe along makes our mouths water. (via The Little Epicurean)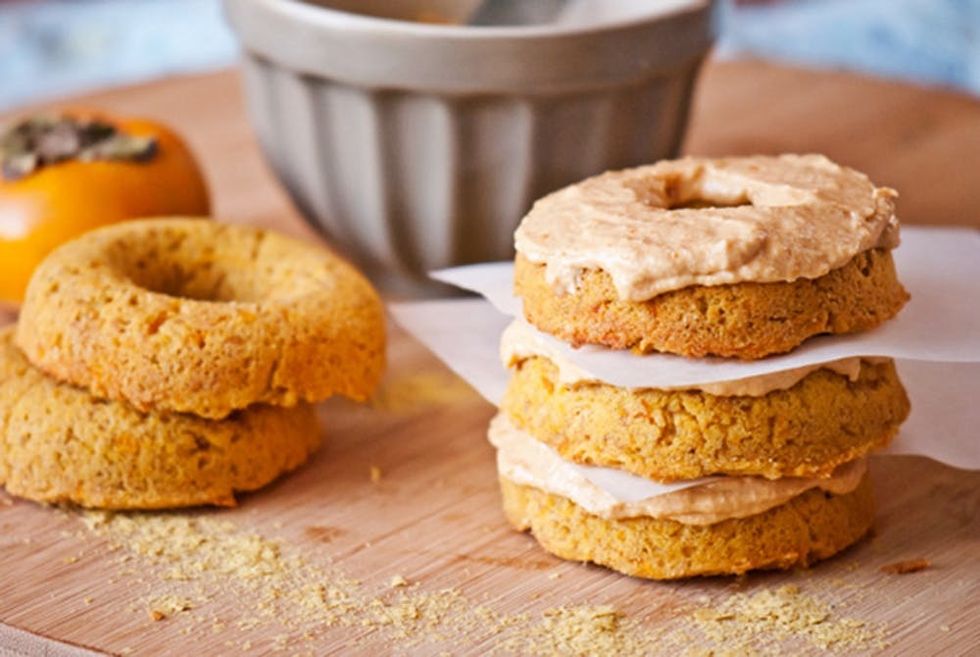 2. Persimmon Tahini Baked Donuts: Healthy donuts? Yes please. (via Purely Twins)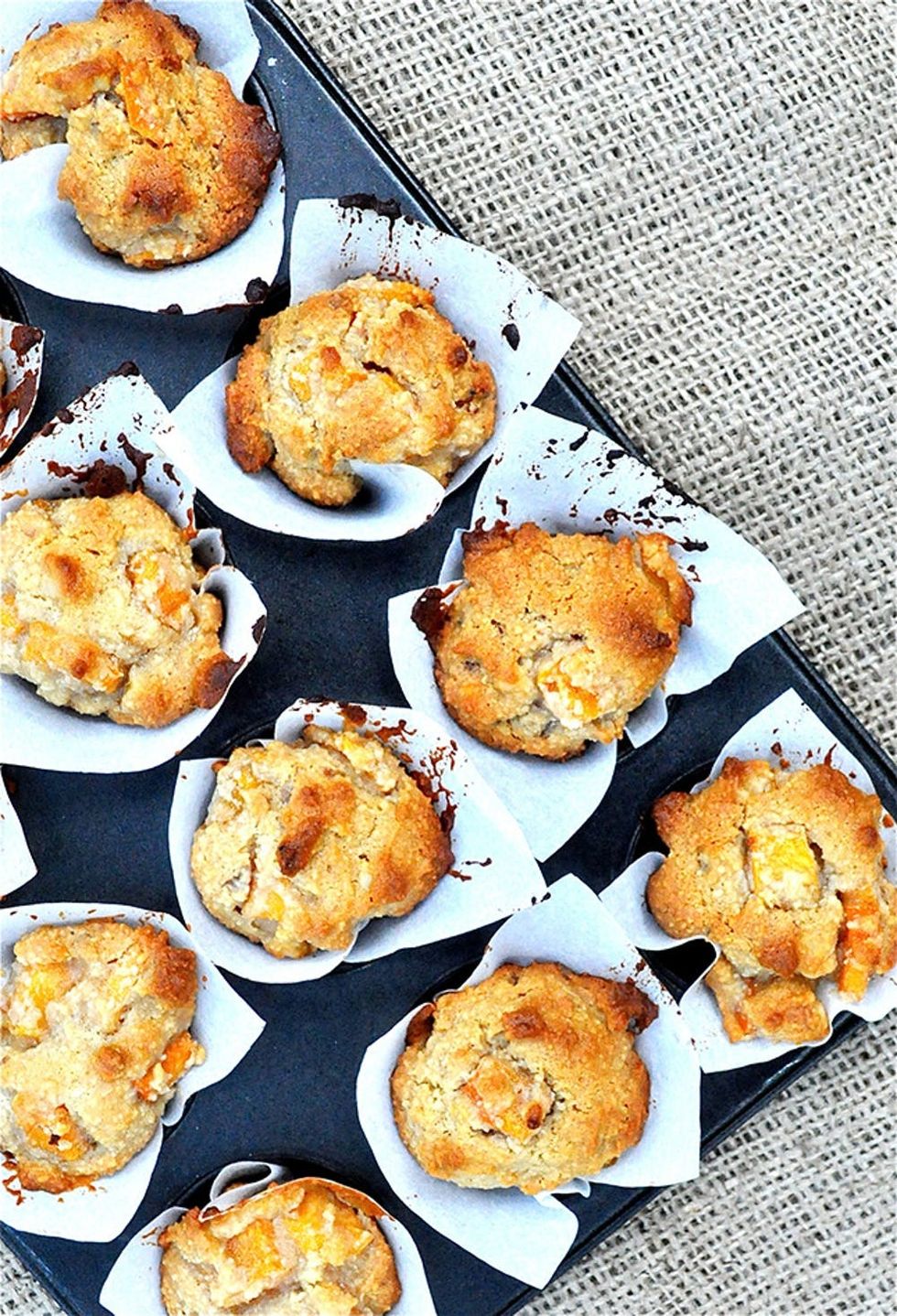 3. Paleo Persimmon Walnut Muffins: Serve these warm with honey. (via Fed + Fit)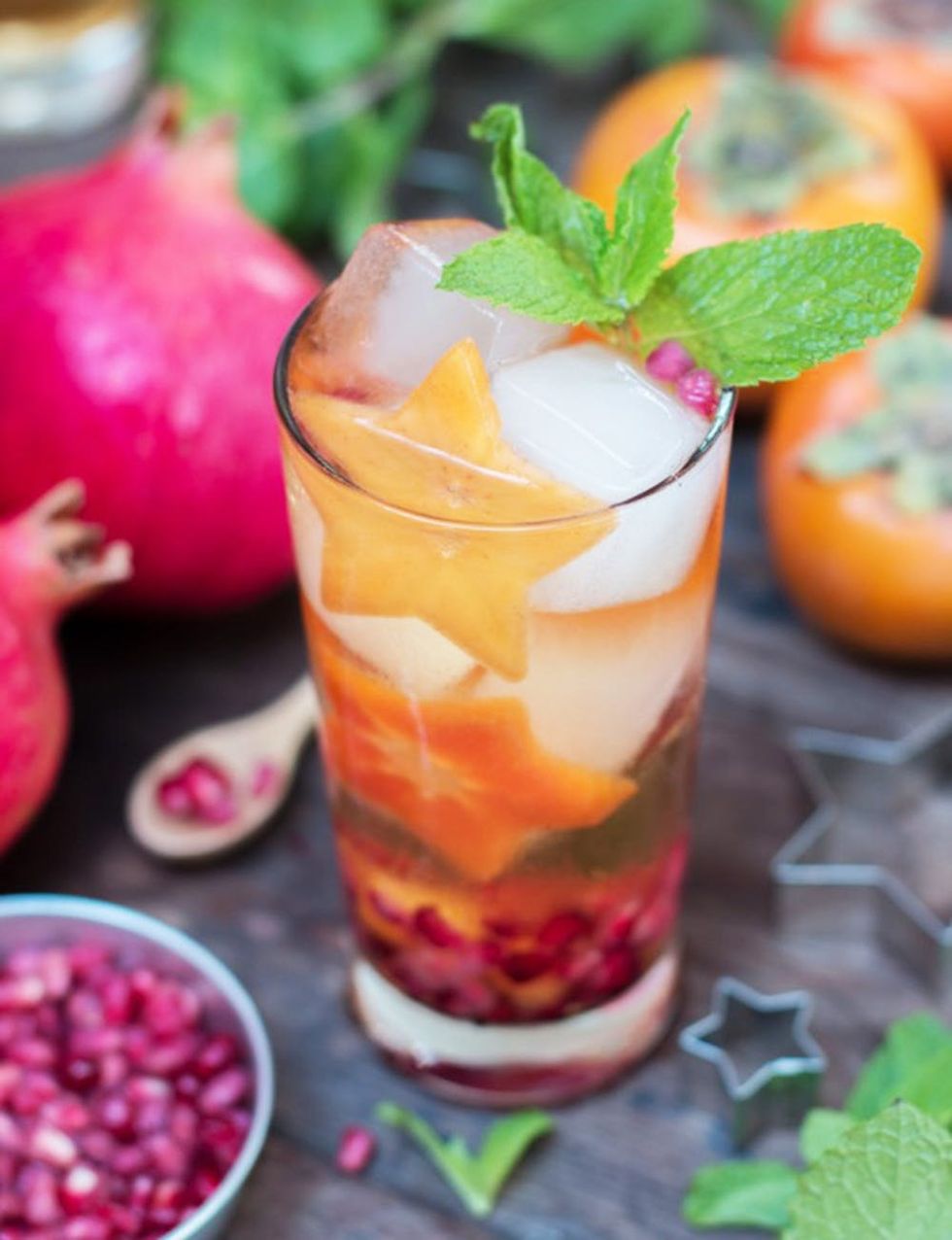 4. Persimmon and Pomegranate Sangria: Star-shaped persimmon slices take this recipe straight to the top. (via Cooking Stoned)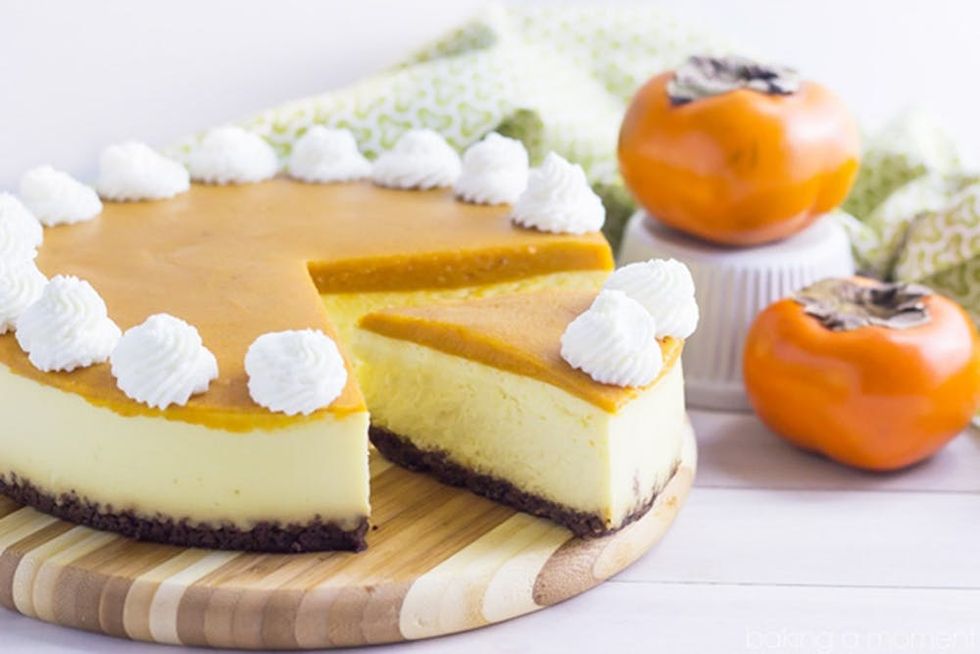 5. Persimmon Cheesecake: Paired with a gingersnap crust, this is instantly a new classic. (via Baking a Moment)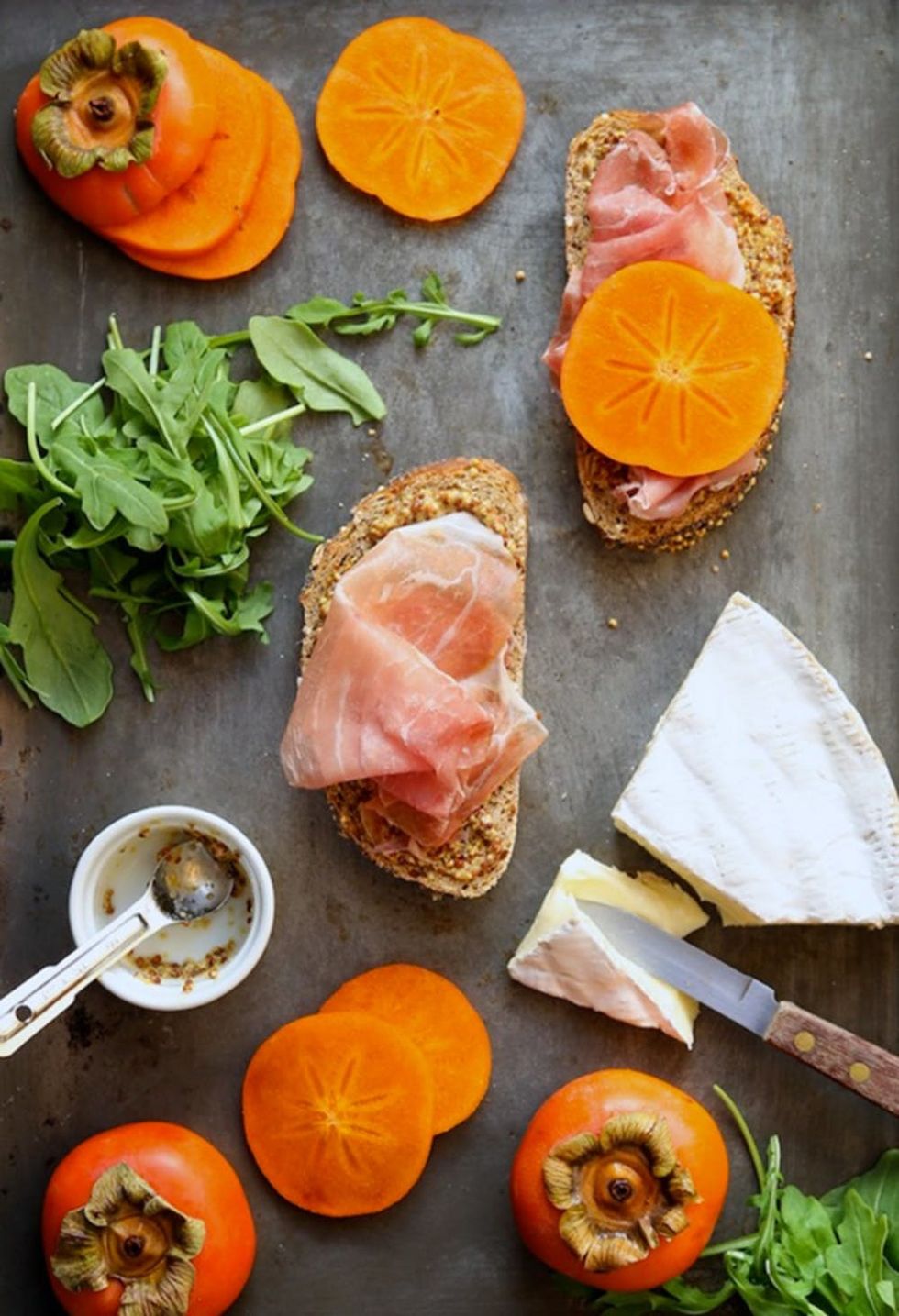 6. Persimmon, Prosciutto and Brie Grilled Cheese: We love the idea of setting up a grilled cheese bar for DIY lunches throughout the holiday season. (via Joy the Baker)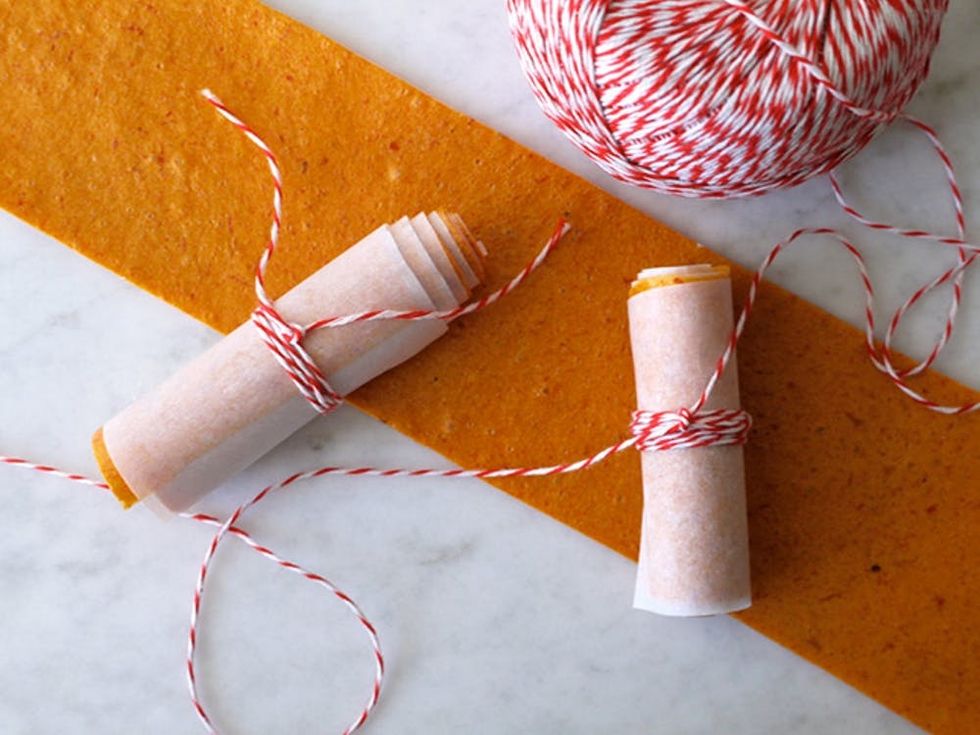 7. Persimmon Fruit Leather: Even the little ones can down with some persimmon ;) (via Weelicious)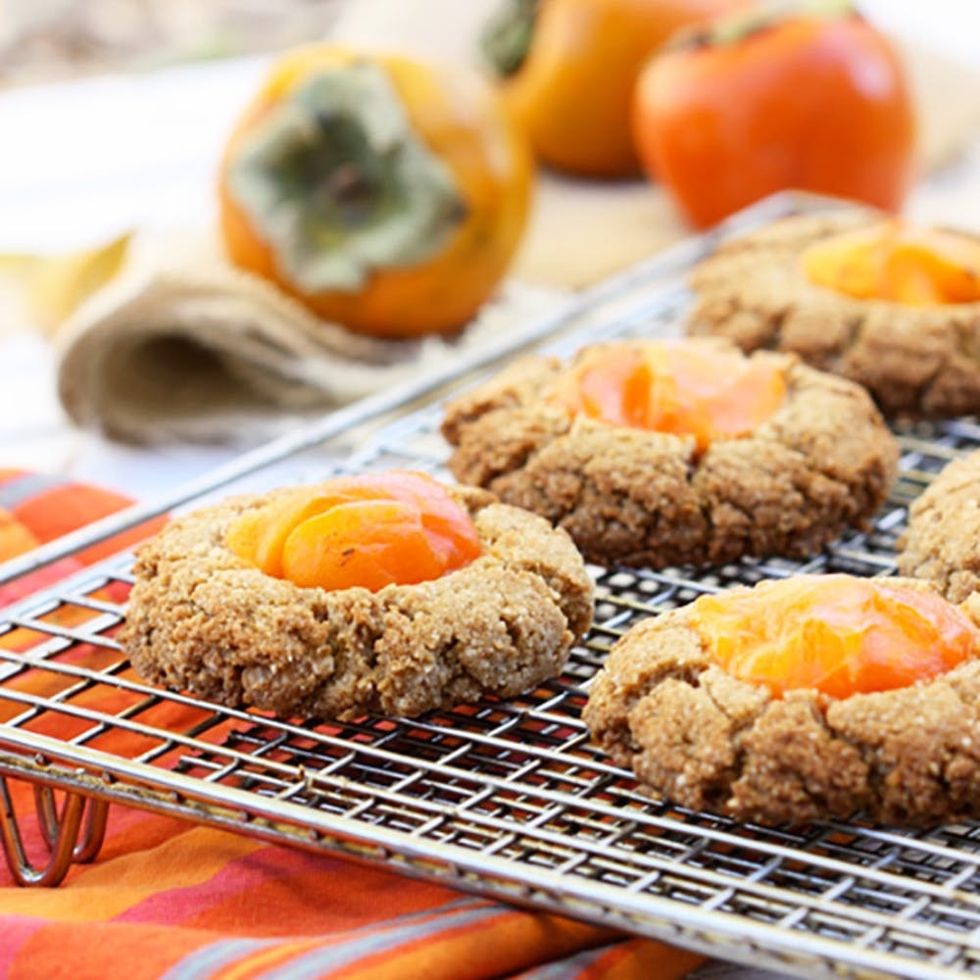 8. Persimmon Scones: These thumbprint-inspired delights are gluten-free to boot! (via The Sparkly Coconut)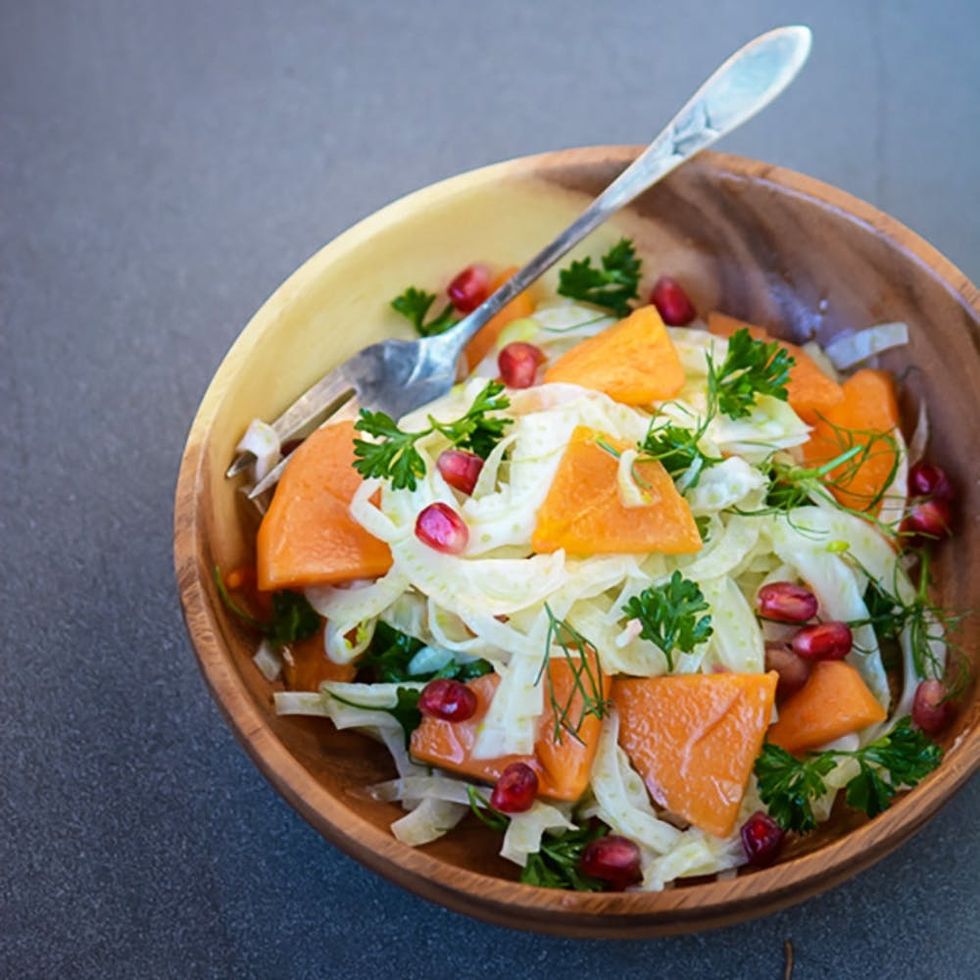 9. Persimmon, Pomegranate and Fennel Salad: This wintry wonder will actually make you happy to eat salad over the holidays. (via Scaling Back Blog)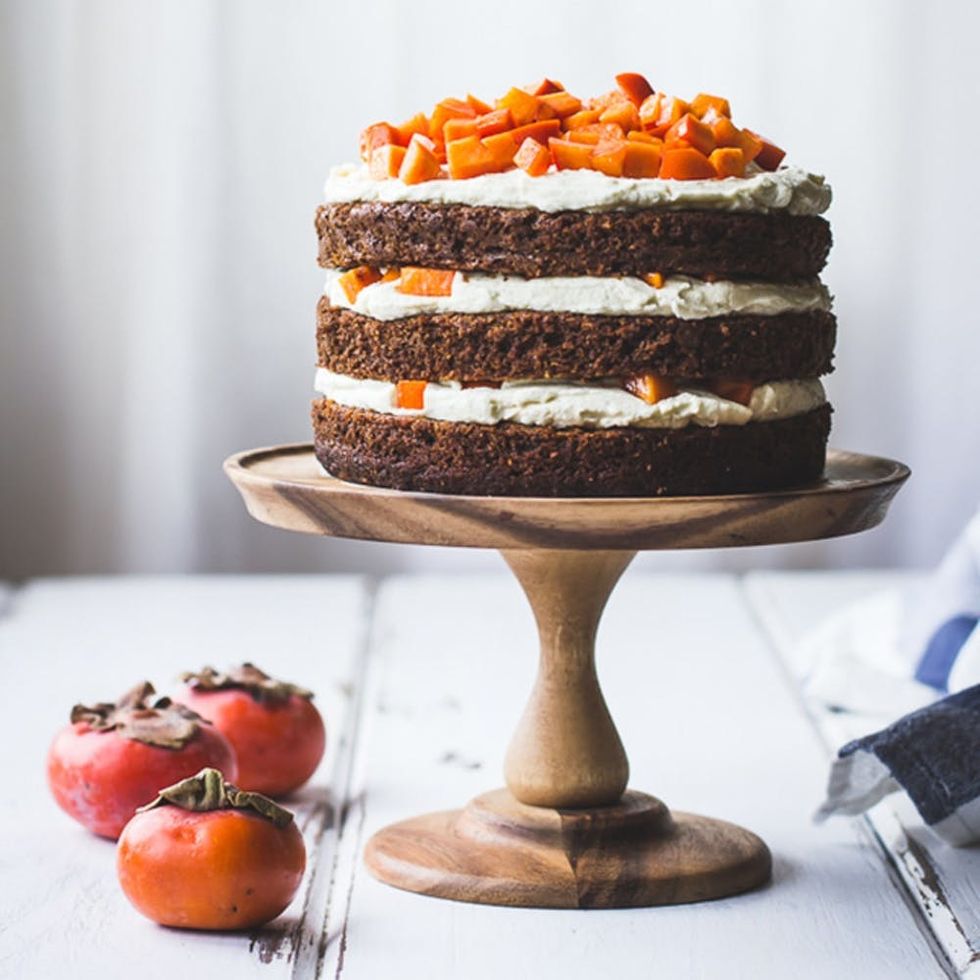 10. Persimmon Layer Cake with Vanilla Bourbon Cream Cheese Frosting: Let there be… PERSIMMON CAKE! (via The Bojon Gourmet)
Still looking for the perfect persimmon dish? Ask the Google app. It's the best way to access Google for helpful information and assistance, even if your hands are full.
Follow us on Pinterest for more recipe inspo!
This post is a collaboration with Google.
Anjelika Temple
As Chief Creative Officer and Founding Partner at Brit + Co, Anjelika Temple brings her voracious consumption of all things creative and colorful to DIY projects, geeky gadgetry finds and more. When she's not DIY-ing her heart out, you'll find her throwing dinner parties with friends or adventuring with her husband David, their daughter Anokhi, and their silly dog Turkey.