Project Beauty Expo Supports Indie Brands by Women of Color
Feb 15, 2018

Ladies First highlights women and girls who are making the world better for the rest of us.
---
In 2014, Brittany Brown had just graduated from college. Inspired by the popularity of YouTube beauty vloggers, she decided she wanted to learn more about the industry from a professional standpoint. She went to school to be an esthetician and eventually created her own line of natural skin products called Monee' Cosmetics. But Brown realized that something was missing in the beauty industry. As a young Black entrepreneur based in Baltimore, and whose market niche was still gaining traction, she found it hard to get her name out there and exhibit her own line.
"During those years, natural beauty wasn't something that spoke to a lot of women. Though they were transitioning to natural hair products, they were nervous about putting certain products on their skin," she explains.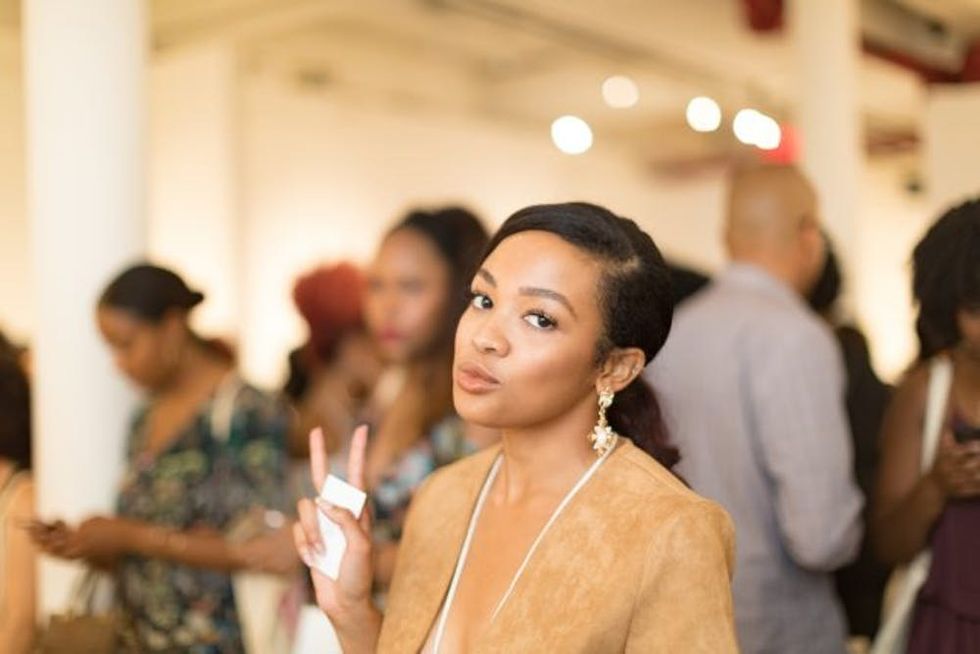 After two years of running Monee' Cosmetics, Brown decided to fill that gap in the industry on her own and launched Project Beauty Expo in 2016. Her experience as a brand founder made it clear that traditional expos — where retailers learn of emerging beauty brands — were not working in favor of independent brands. She recalls how difficult it was for her to run her own business without the proper tools and resources.
"I participated in many events and something that I felt was lacking was the opportunity for independent businesses to have the ability to exhibit on an even level playing field," says Brown. "Throughout the year, you run into the same brands over and over again and it becomes white noise in the background, rather than discovering brands by women of color that you might not find normally."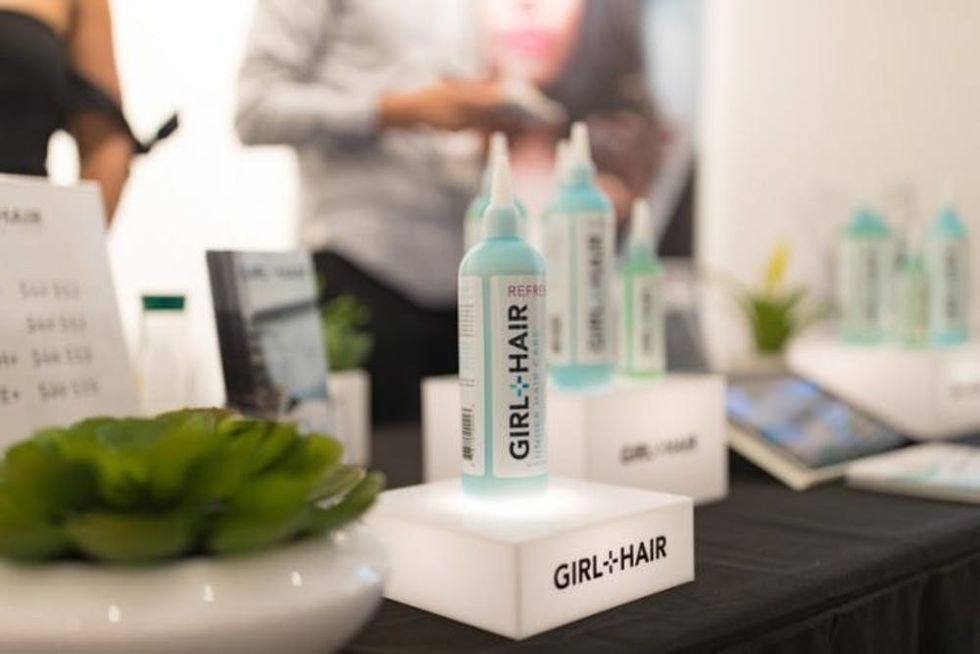 Naturally, PBE's first year was demanding because they were challenging a traditional concept in the industry. Brown explains that some larger brands had expectations so translating the concept and the value of the expo to them was a challenge. Regardless of the initial struggle, when Brown thinks back to the feedback she's received she remembers that two of the brands who exhibited at PBE sold out at the last expo.
"That really speaks to me because we want these brands to grow," she says. "We want to help elevate them to a higher level and create more exposure for them."
Brown gets excited knowing that some of their most groundbreaking moments are happening because of Project Beauty Expo, and notes that some of the exhibiting brands received their first press write-ups as a result of the event.
Brown ensures PBE is an intimate experience for both exhibitors and attendees by handpicking each brand that participates and focusing on the education of the products. She values connecting with the product and supporting the founder more than anything.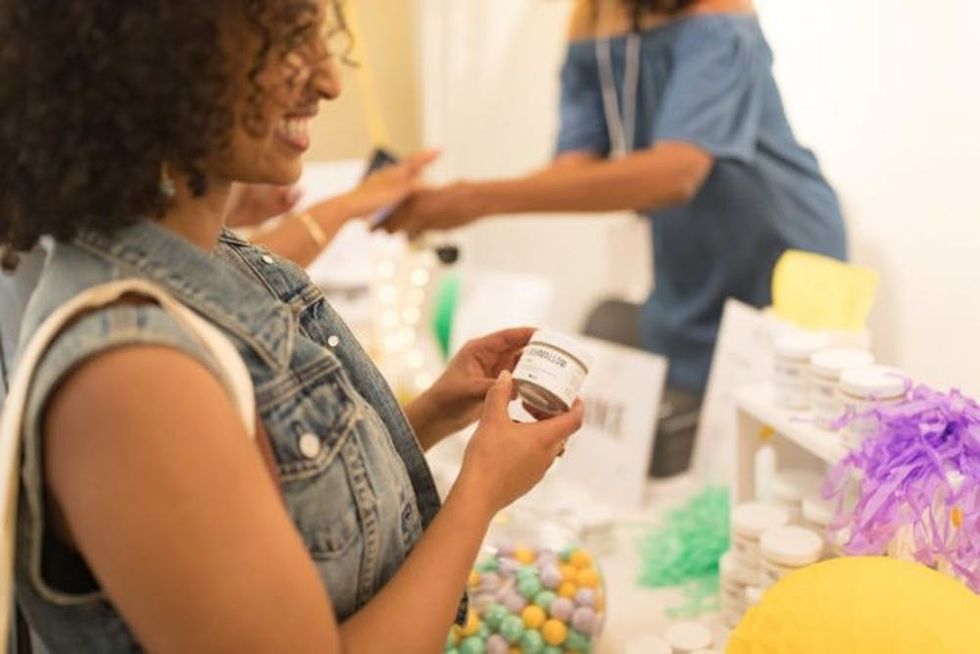 The theme for this year's expo is self-care, something that Brown says is considered a luxury for women of color.
"We want to shed light on those brands that make self-care more prevalent," she says. "We're giving these women the opportunity to see that it needs to be [a part of] their routine every day. And it's a conversation that needs to happen throughout the year."
While the main expo is held every August in New York City, Brown has recently launched a new event series titled Women Behind the Brand. She describes it as "more of a roundtable talk that gives our exhibitors the opportunity to connect with our community on a smaller, more intimate level." They discuss things like possible investment and remaining true to your brand vision.
The most recent Women Behind the Brand series was held in January in NYC with the founder of Plant Apothecary, and Brown hopes to hold another one in LA in March. Brown is confident that events like this are shifting the landscape in the beauty industry as a whole. The series aligns with Brown's plans to spread PBE throughout the world and to touch as many lives as possible.
"Our plan is to grow PBE into a larger media company. Our goal is to impact the community for women of color and spread awareness for self-care and help women facilitate relationships between brands."
What are some indie beauty brands you support? Tell us @BritandCo!
(Photos courtesy of Project Beauty Expo)
Natalie Zisa
Natalie Zisa is a freelance writer based in New York City. When she's not writing about inspiring women, she's pursuing dance professionally. Otherwise, you can find her searching for free fitness classes, lip syncing to her favorite Italian music, and enjoying her mom's homemade pizza. If she could interview one person, it would be Chelsea Handler.
Diversity
Still haven't taken up that new creative skills you swore you'd learn this year? Or ready to take your design skills to the next level? Let's say so long to the weirdest year ever by checking those big learn-something-new goals off our perpetual to-do lists.
We've teamed up with Clorox to give you the gift of unlimited creativity now through the end of the year. Once you sign up, you can take as many of our 120+ classes as you want for FREE for one whole month!
Here's how it works:

Head to brit.co/learn and sign up for the "All Access Pass."
Use the code "CLOROXCARES" at checkout to redeem your free month of classes.
You will be automagically signed up for Clorox's email list once you redeem your free all access pass. (It's the #1 Choice for Disinfection!)
Your pass lasts one month from when you checkout. This means you have unlimited access to all the classes during that month.
This offer is valid now through December 27, 2020.
Browse our catalog to find the right class for you, tell a friend and take the class together over Zoom, or organize a 'cocktails + crafts' night with a friend in your bubble so you can learn something new together.
What are you waiting for? Time to start learning all the things!

Thanks to Clorox for making this happen! When it counts, trust Clorox.
Lifestyle