10-Minute 'Dos: 12 Quick Ways to Style Short Hair
Oct 06, 2014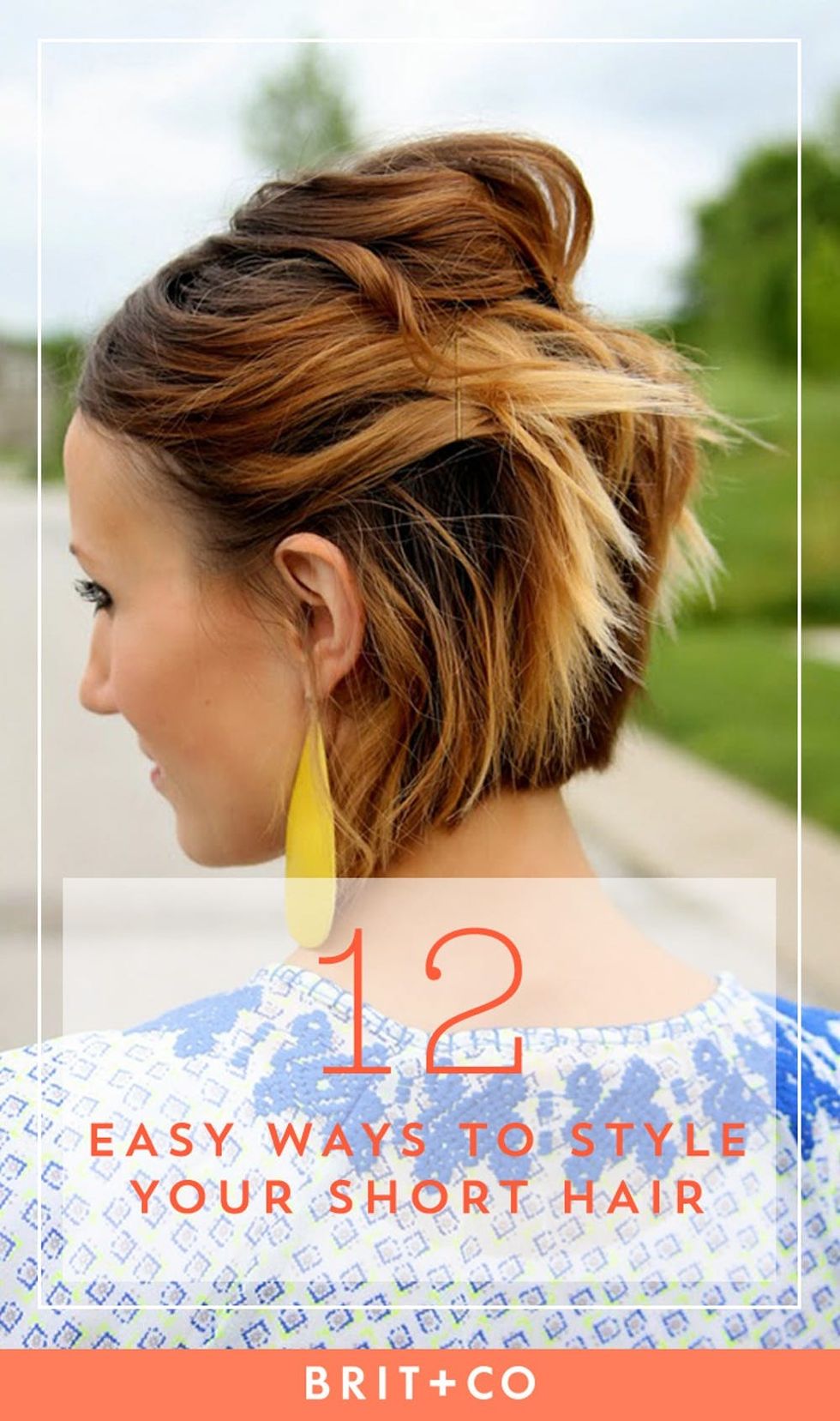 So you did it. You chopped it all off. And it looks 100% awesome. But now that you have the short and spunky hair of your dreams, how do you actually style it? Get a sleek and sexy look for a night out or give yourself a romantic braided headband. Whatever you do, you can make it all happen in 10 minutes or less with these hairdos. No joke.
---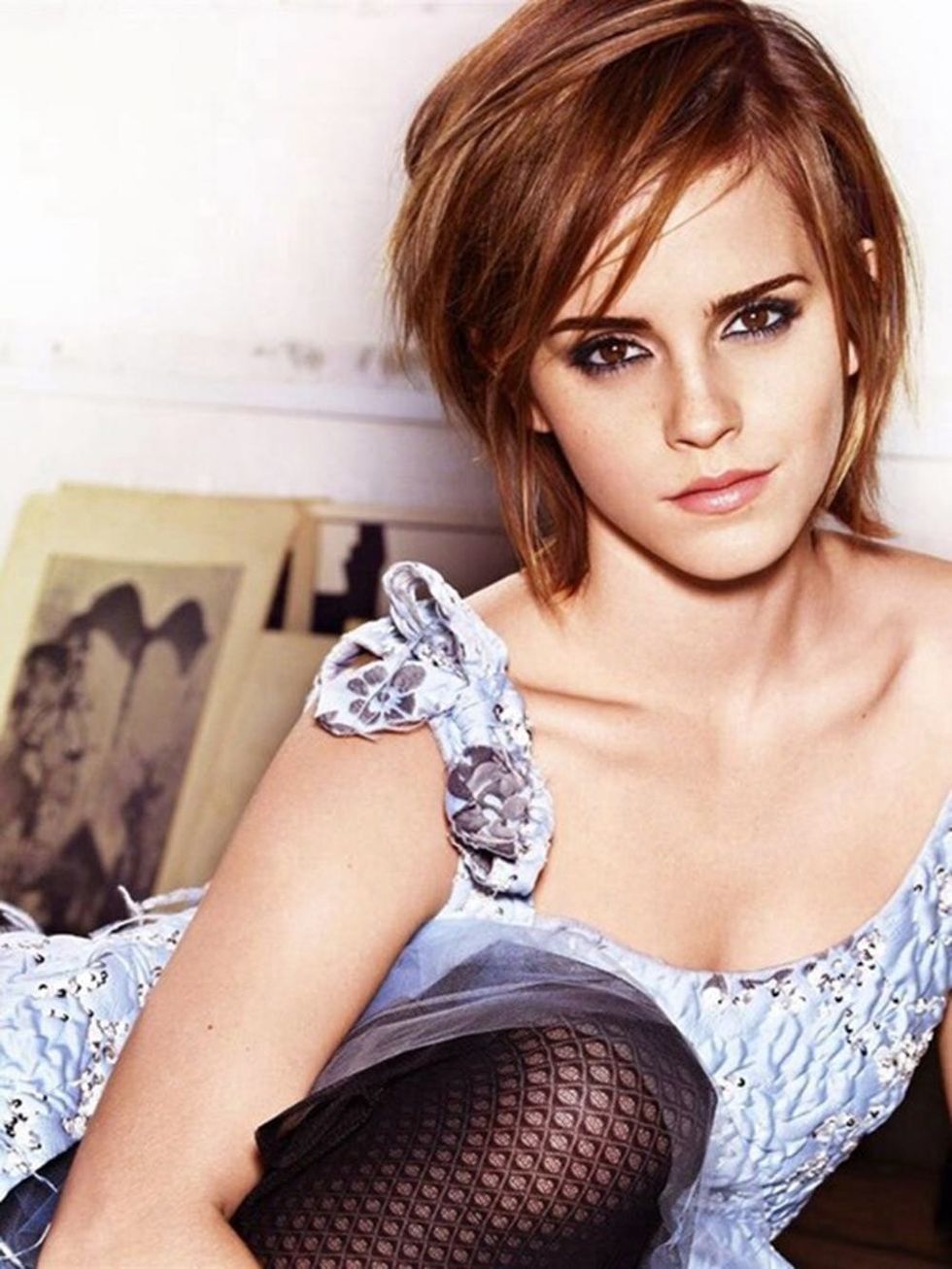 1. Straight and Piece-y: Sassy! This edgy Emma Watson 'do is easy to copy, thanks to your ever-faithful flat iron and a few good spritzes of hair spray. (via Popular Haircuts)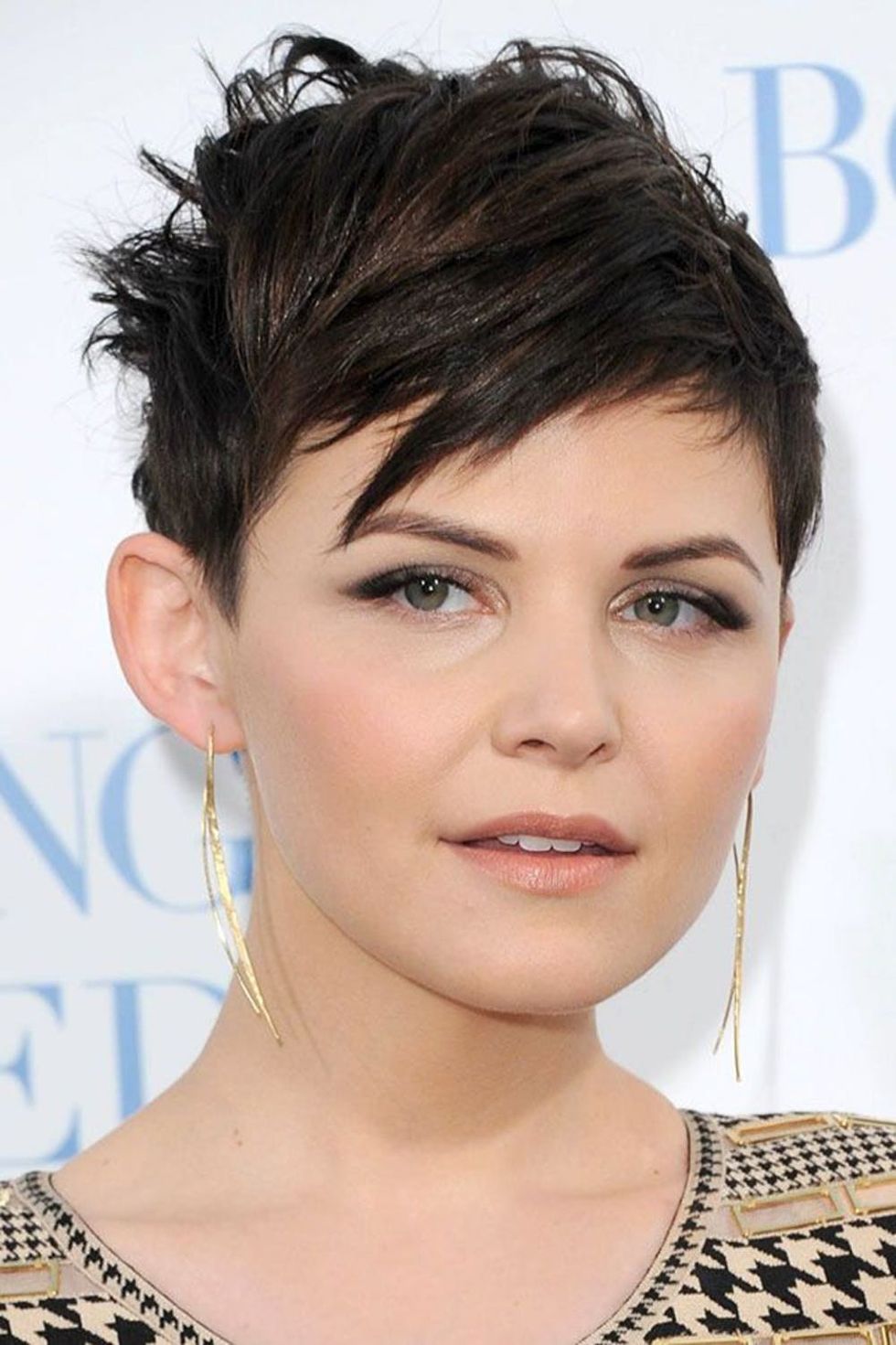 2. Side-swept Bangs + Volumized Back: When in doubt, channel Ginnifer Goodwin. Gel those bangs to the side and spike up the back of your short hair for a funky cool look. (via Beauty Editor)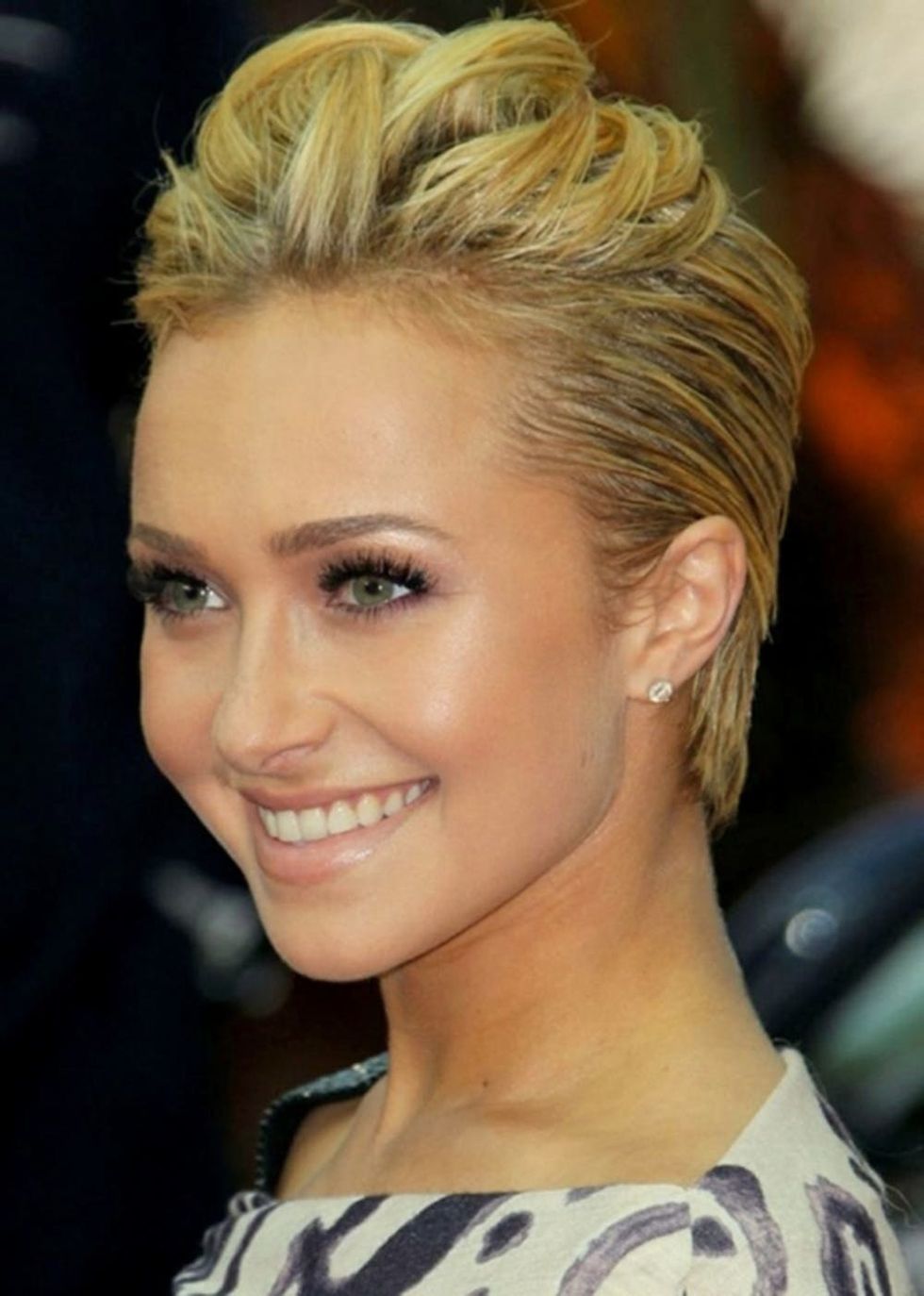 3. Gelled and Blow-Dryed: With a fine-toothed comb and some extra-strength hair gel, you can achieve Hayden's sleek and sexy short hairstyle. Once you've finished gelling, blow dry your hair on cool to set the gel. (via Her Interest)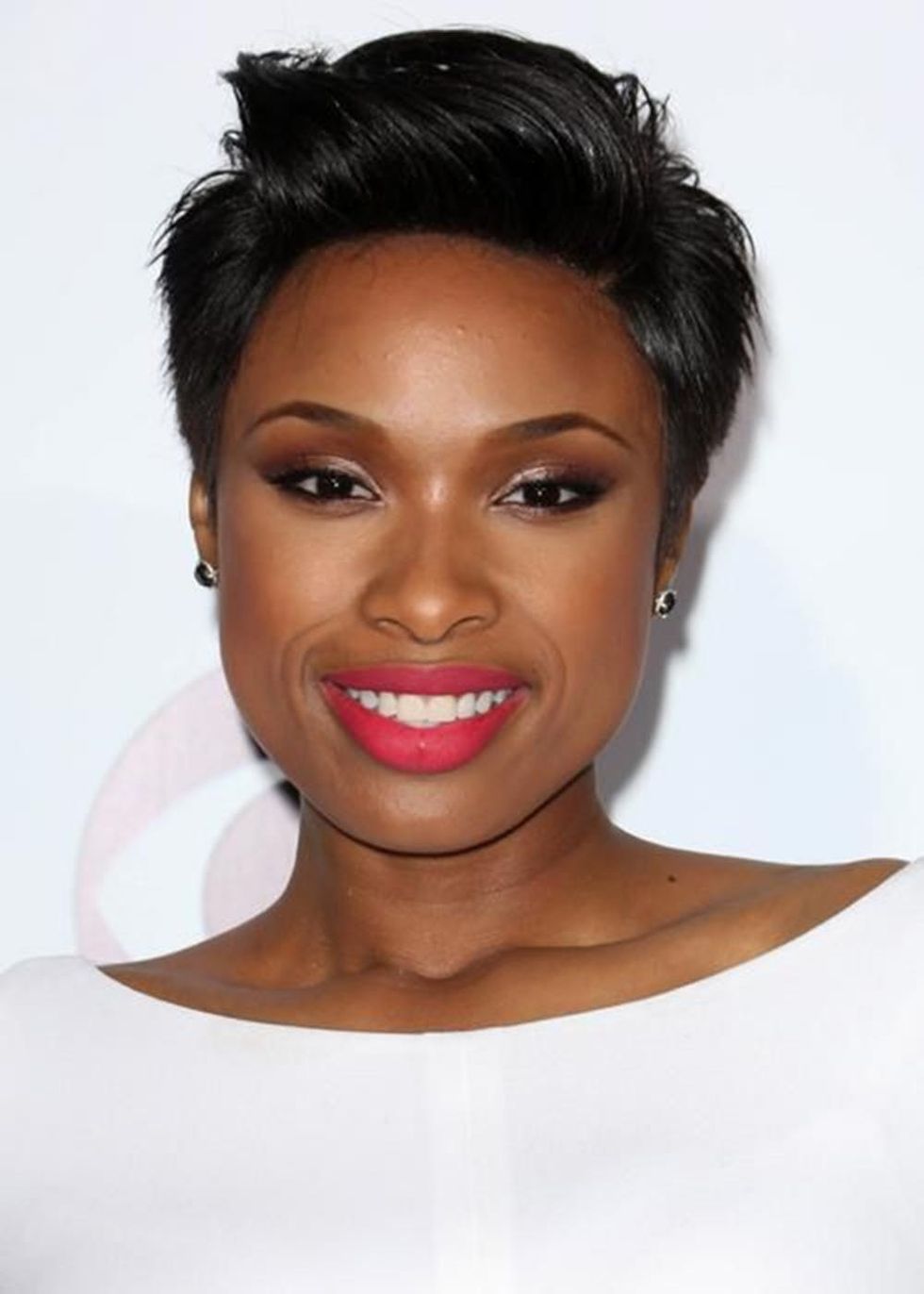 4. Pushed-Back Bangs: Never hide behind a mop of bangs again! Push them waaay back for a fresh-faced, sophisticated look that takes little to no time to achieve. (via Elle Canada)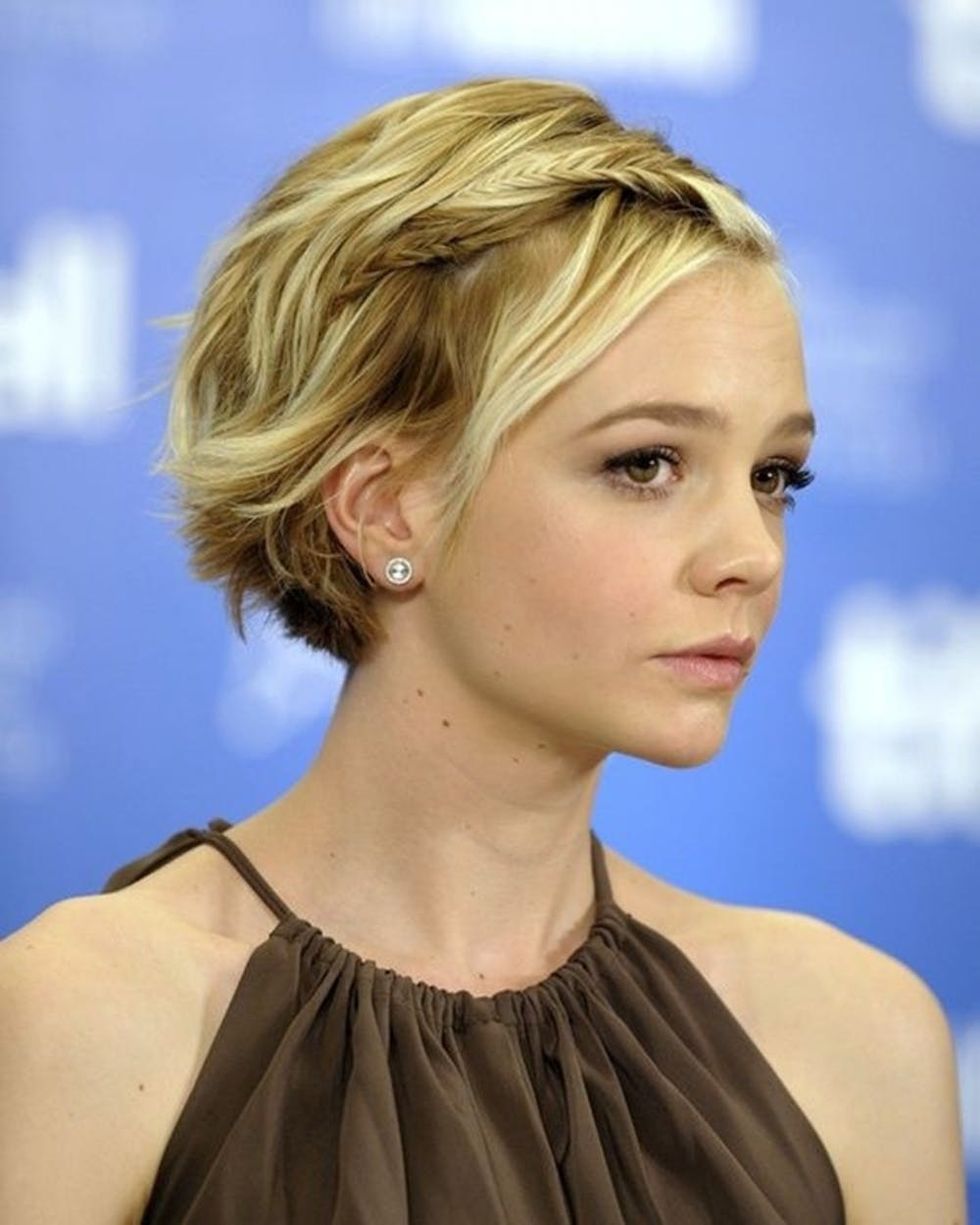 5. Fishtailed Bangs: Who says girls with short hair can't have braids? Fishtail those bangs for a fun and flirty feel and to get them out of your face. (via All Women Stalk)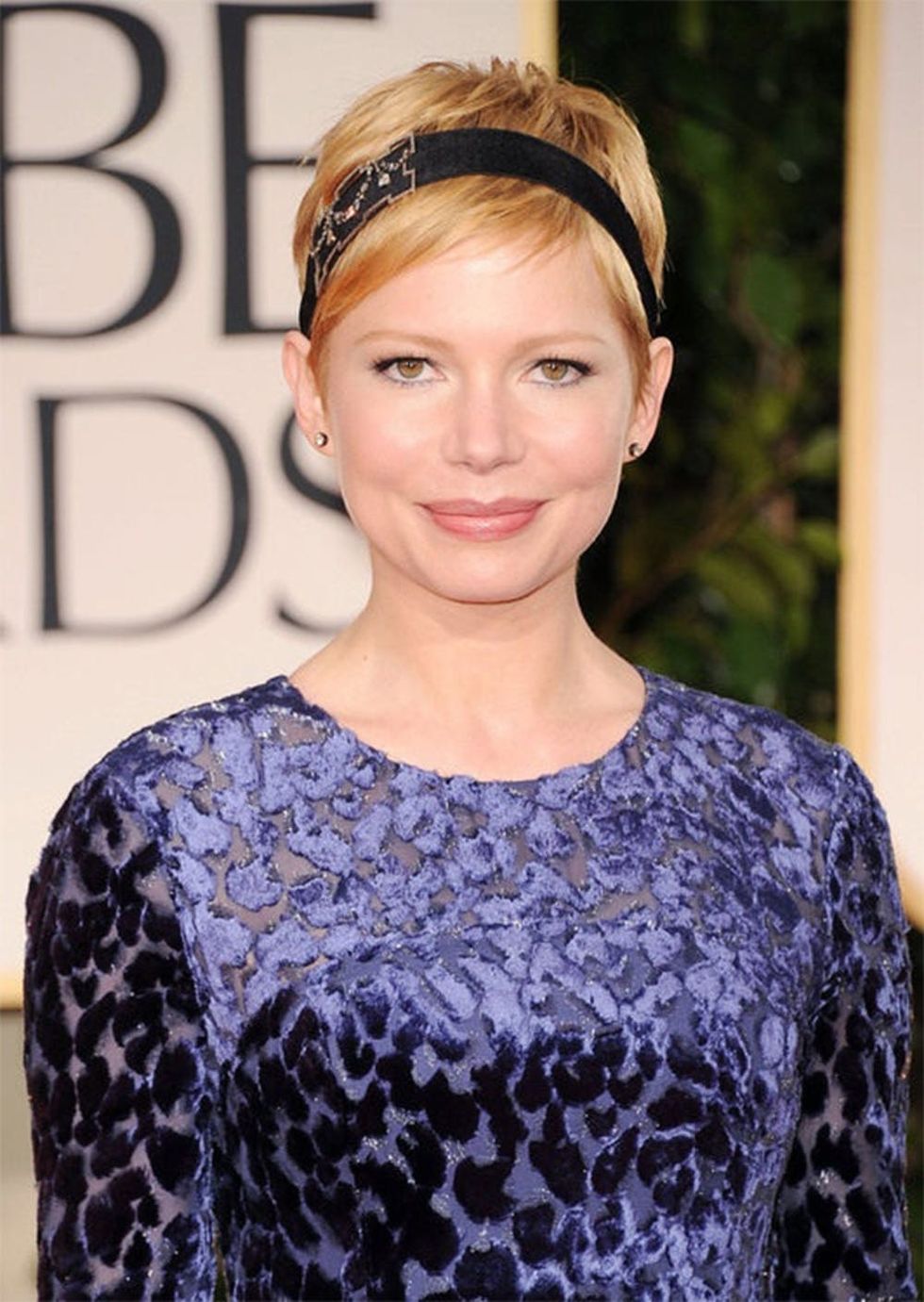 6. Pixie + Headband: A clean pixie cut like Michelle Williams' doesn't require a ton of styling time. Comb it out and pop on a patterned or bejeweled headband for a quick and easy look you can wear out or to work. (via LA Times)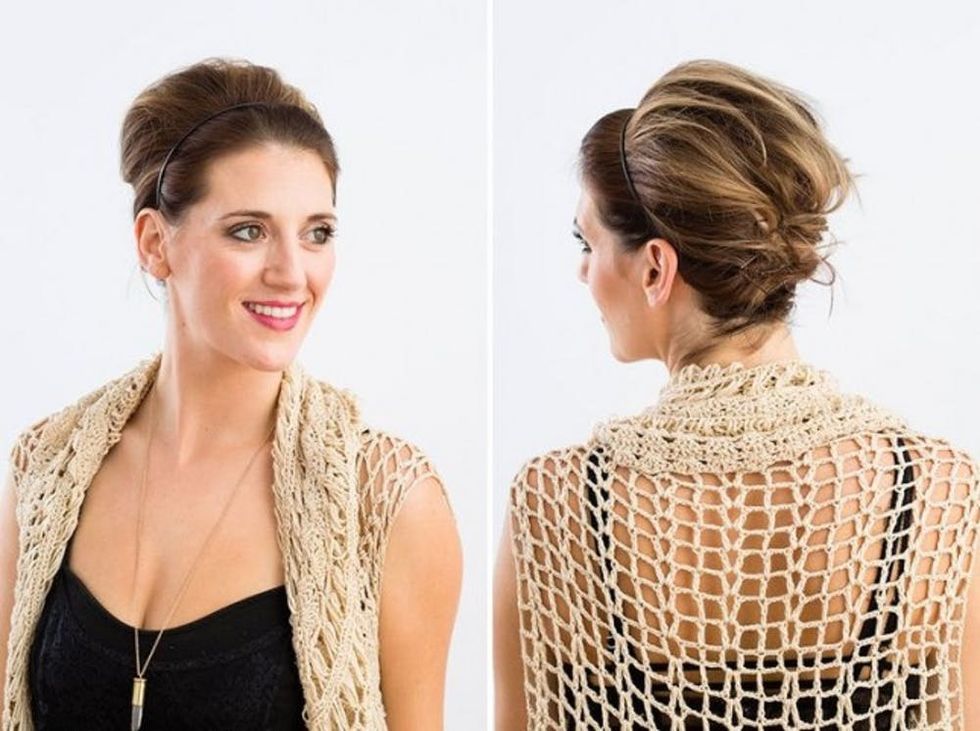 7. Headband Bouffant: Get this bouffant in six easy steps. Seriously. (via Brit + Co)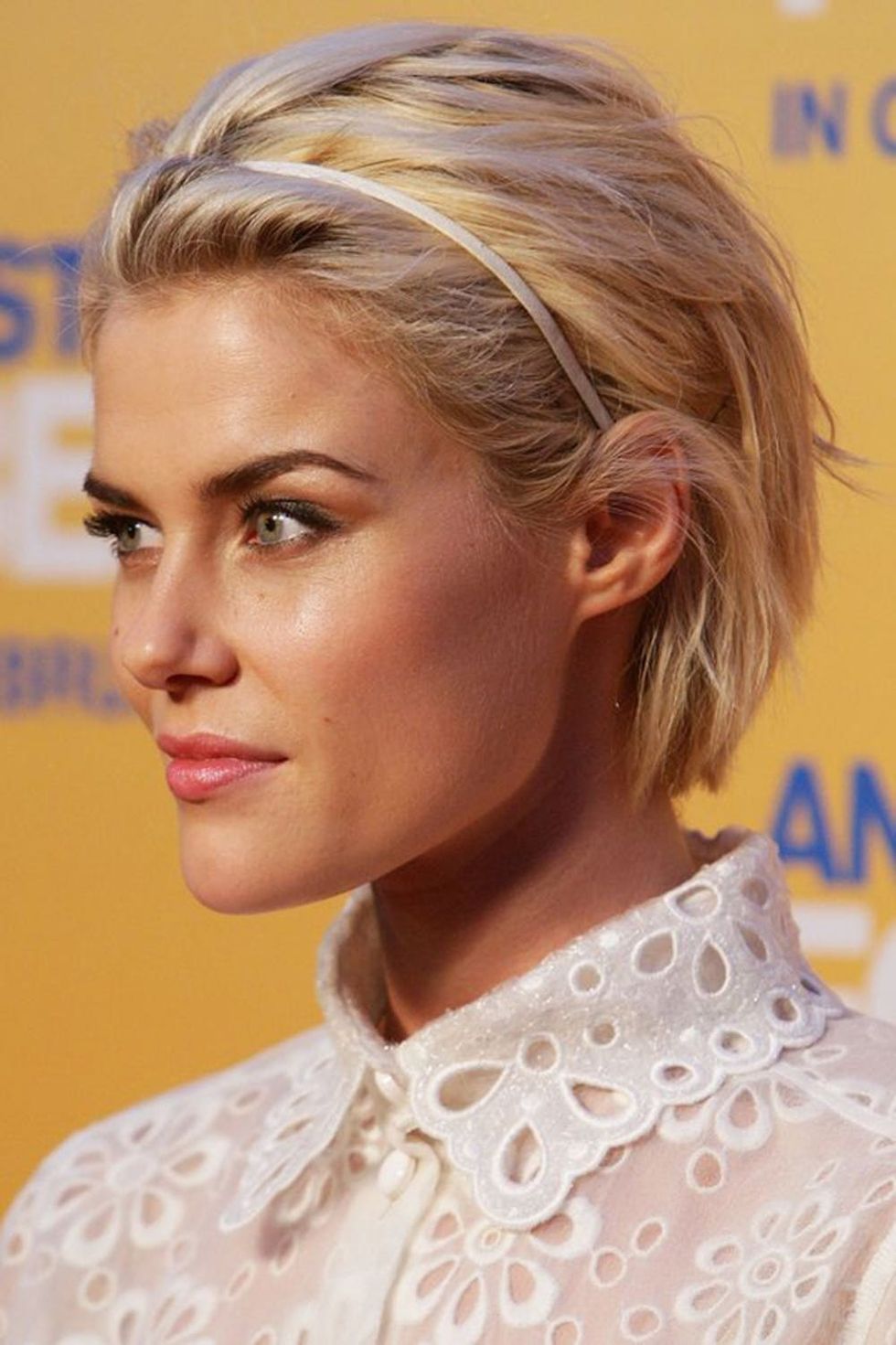 8. Pinned Back Sides + Neutral Headband: This classically beautiful look is achieved by pinning back the sides and sliding on a neutral headband. Finish it off with a light hairspray mist. (via Beauty Editor)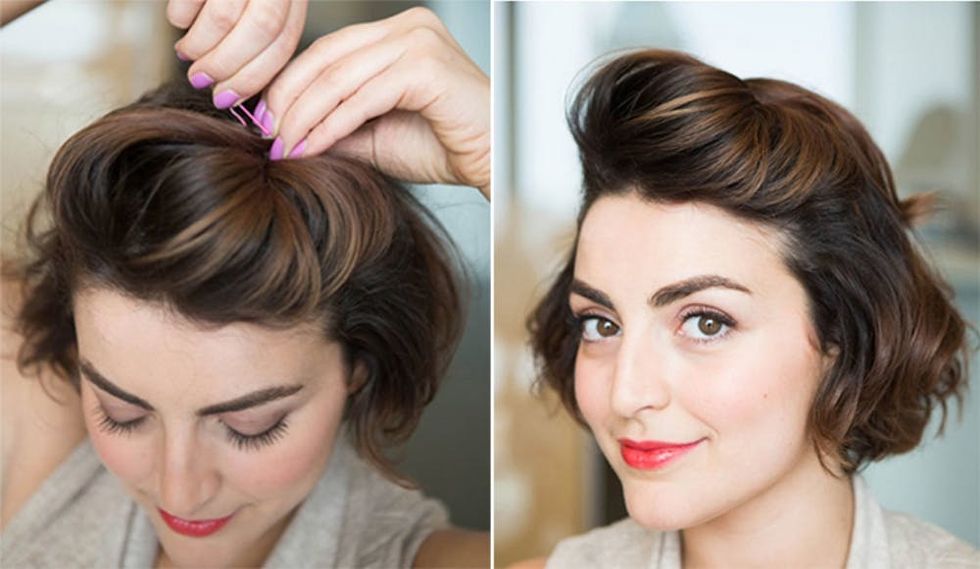 9. Pompadour: Twist and pin! It's really that simple. (via Cosmopolitan)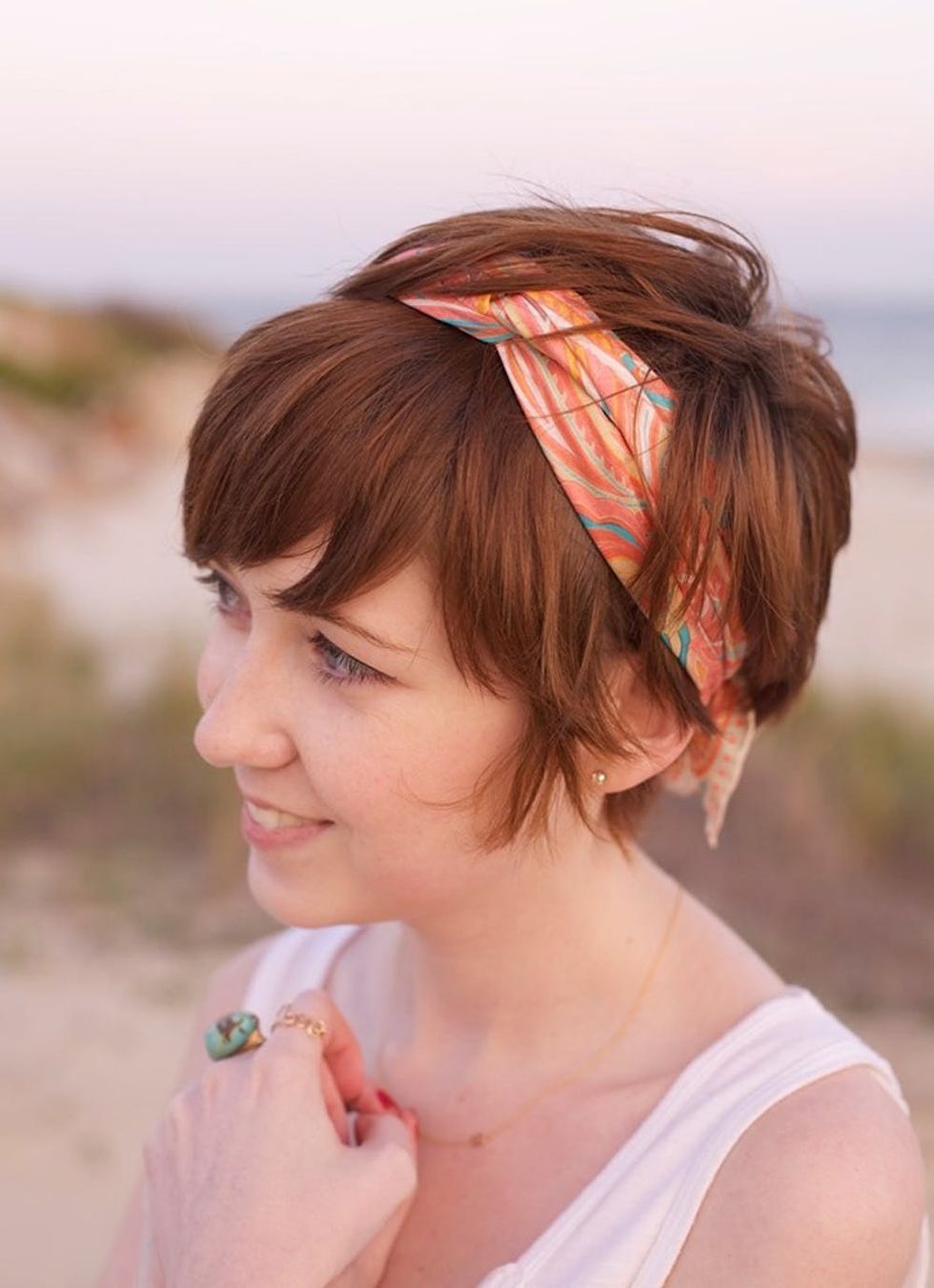 10. Headscarf: When those Monday mornings roll around and you're not inspired to braid or pin back your tresses, tie on a colorful headscarf to add some stylish fun to your day. (via Serendipitous Romance)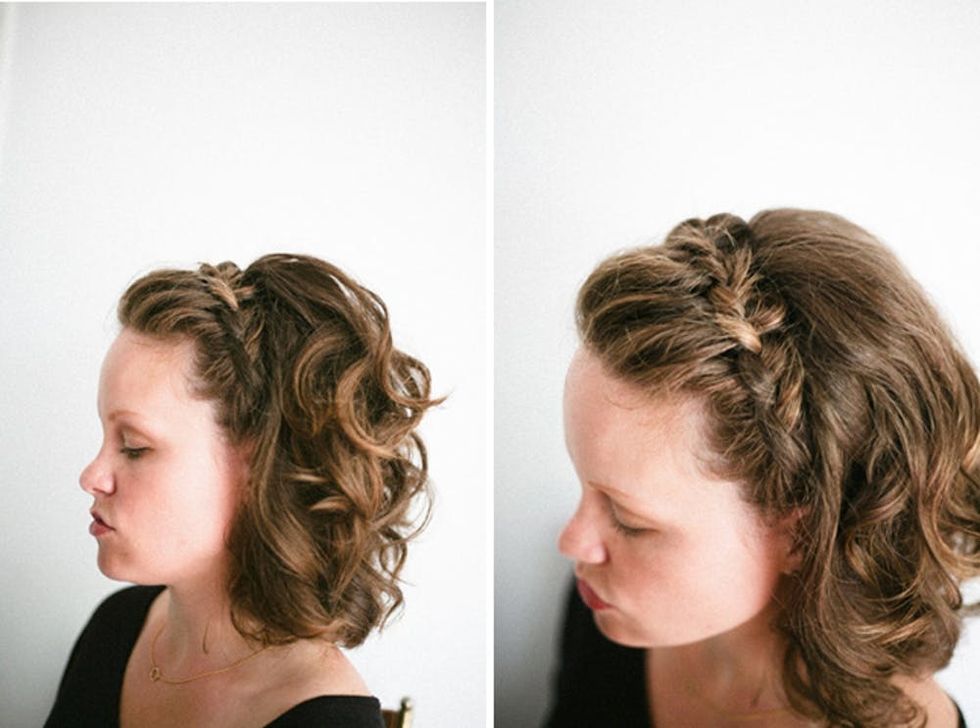 11. Braided Headband: We are absolutely loving this braided headband. It will look great in both curly and straight hair! (via Style Me Pretty)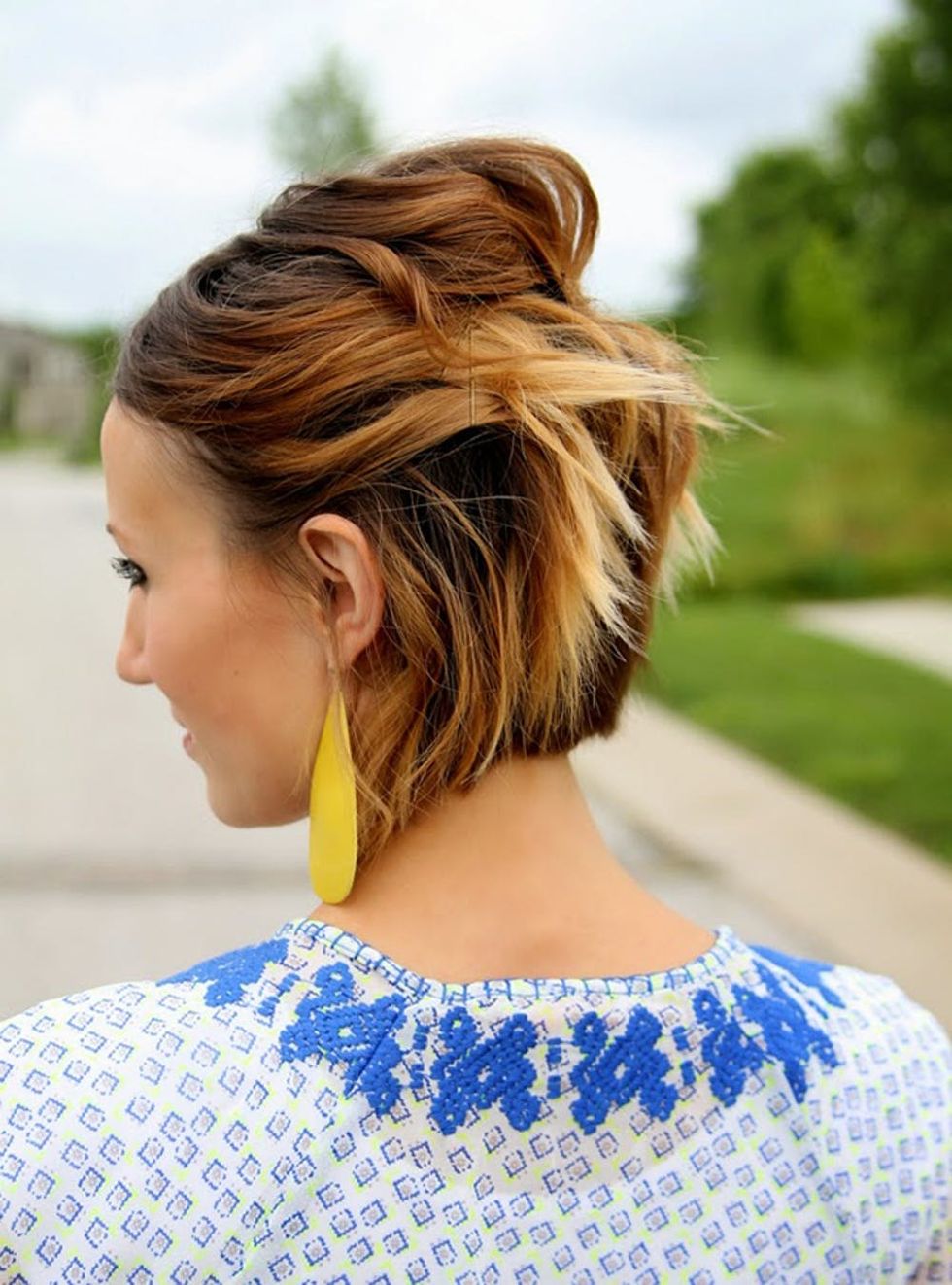 12. Half-Up, Pinned Back: The messier the better with this one. Take those bobbies and get to pinning! (via One Little Momma)
What's your go-to 10-minute short hair style? Tell us in the comments!
Samantha Andreacchi
A Bay Area native, Sam currently lives in Philadelphia and is loving the city of brotherly love. If she isn't working, trying a new restaurant or window shopping on Walnut Street, she's probably at home binging on Pinterest, making a mess in the kitchen (aka cooking) or trying to read three books at once.
Hair