Rosé Adult Otter Pop Recipe FTW
Jul 28, 2017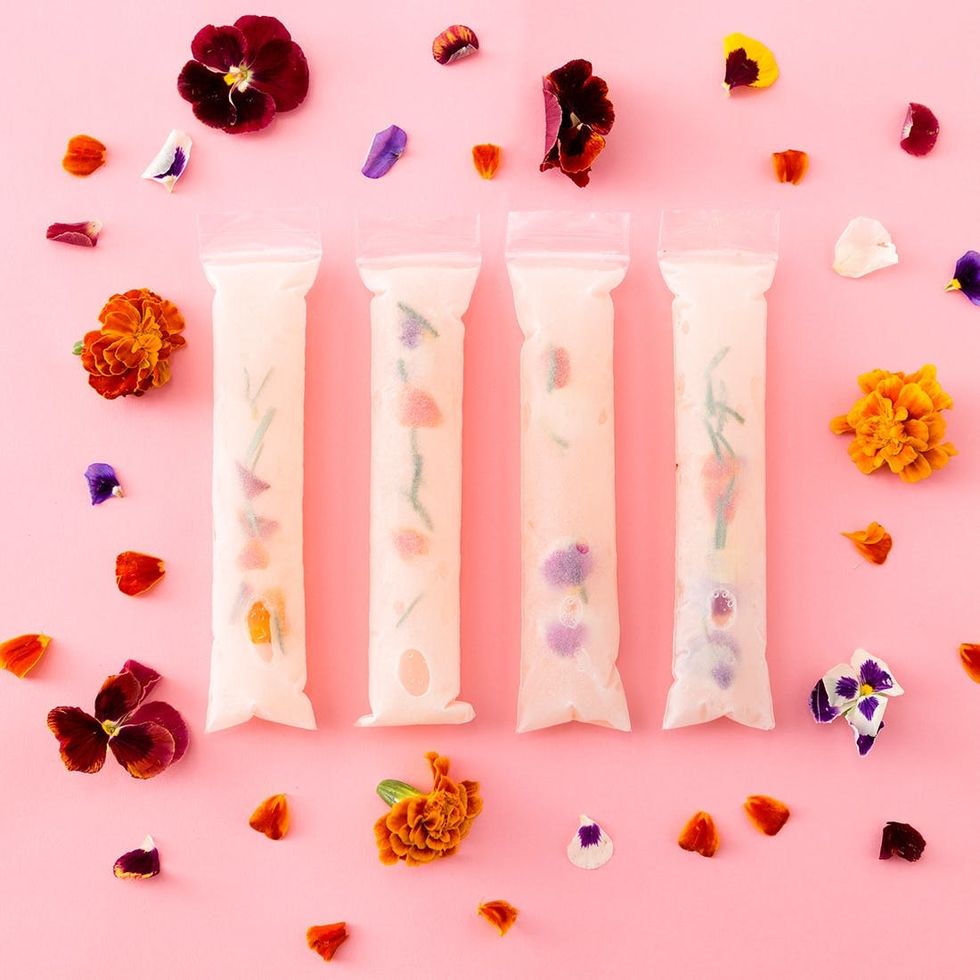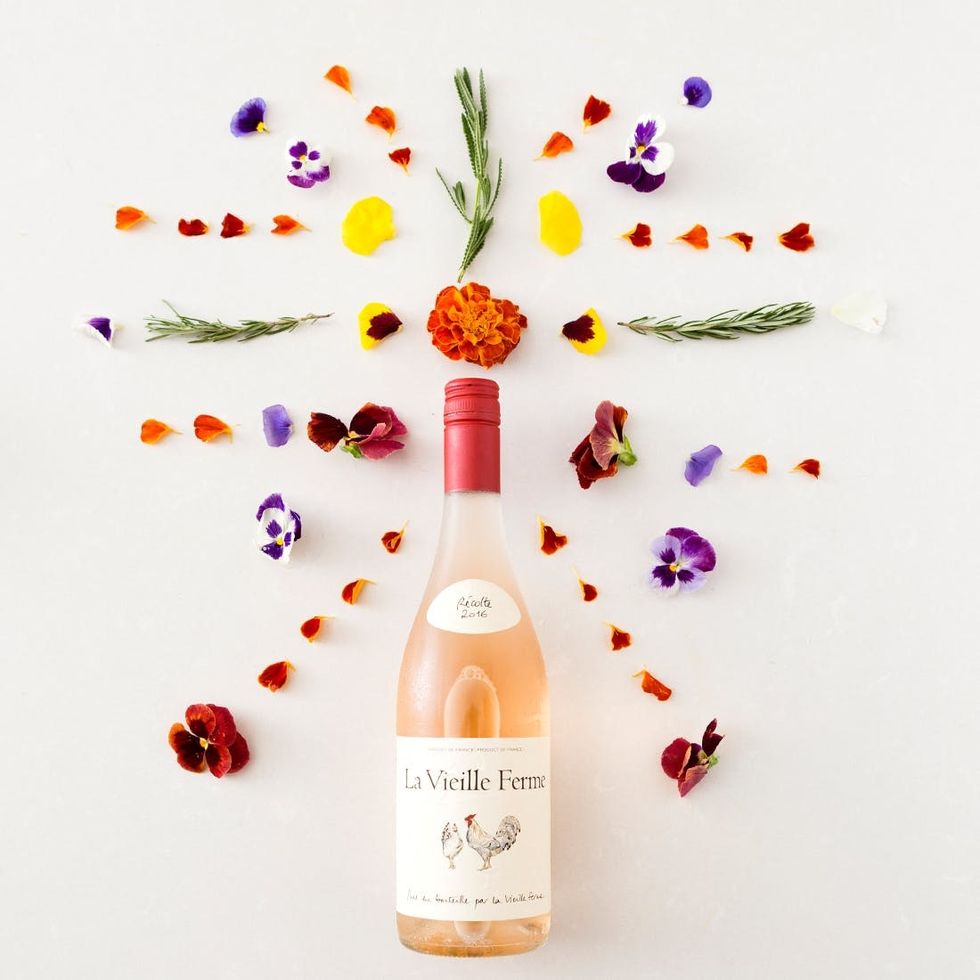 Ingredients
1 bottle of rosé
edible flowers
1 cup of sugar
lavender
rosemary
zip popsicle bags
Directions
Begin by making two different types of simple syrup with fresh herbs. We went with rosemary and lavender; it went great with the rosé! Simple syrup is a great way to add fun flavors to your cocktails and drinks. To make the syrup, bring 1/2 cup of water and 1/2 cup of sugar to boil over the stovetop. Add the herbs in and let simmer for 10 minutes. Strain the herbs and let cool in the fridge.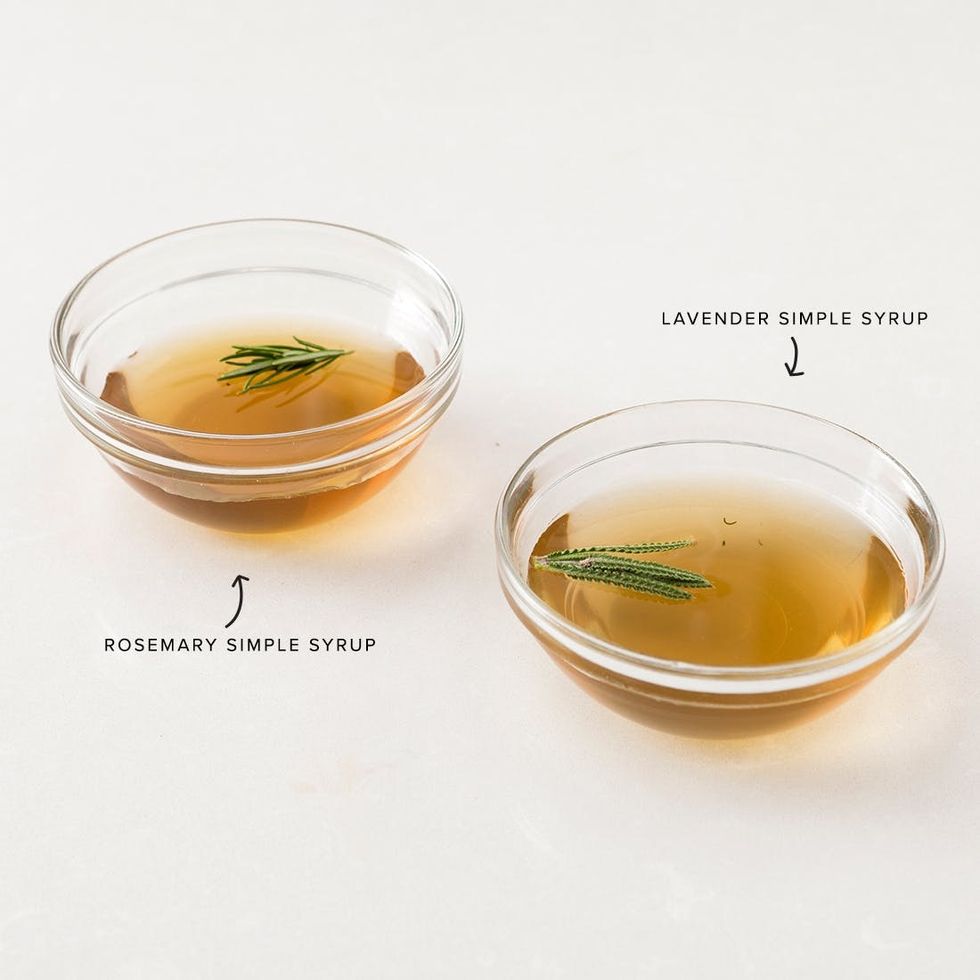 Using a funnel, add rosé to the popsicle bags, leaving some room for the flowers and syrup. One bottle made five pops.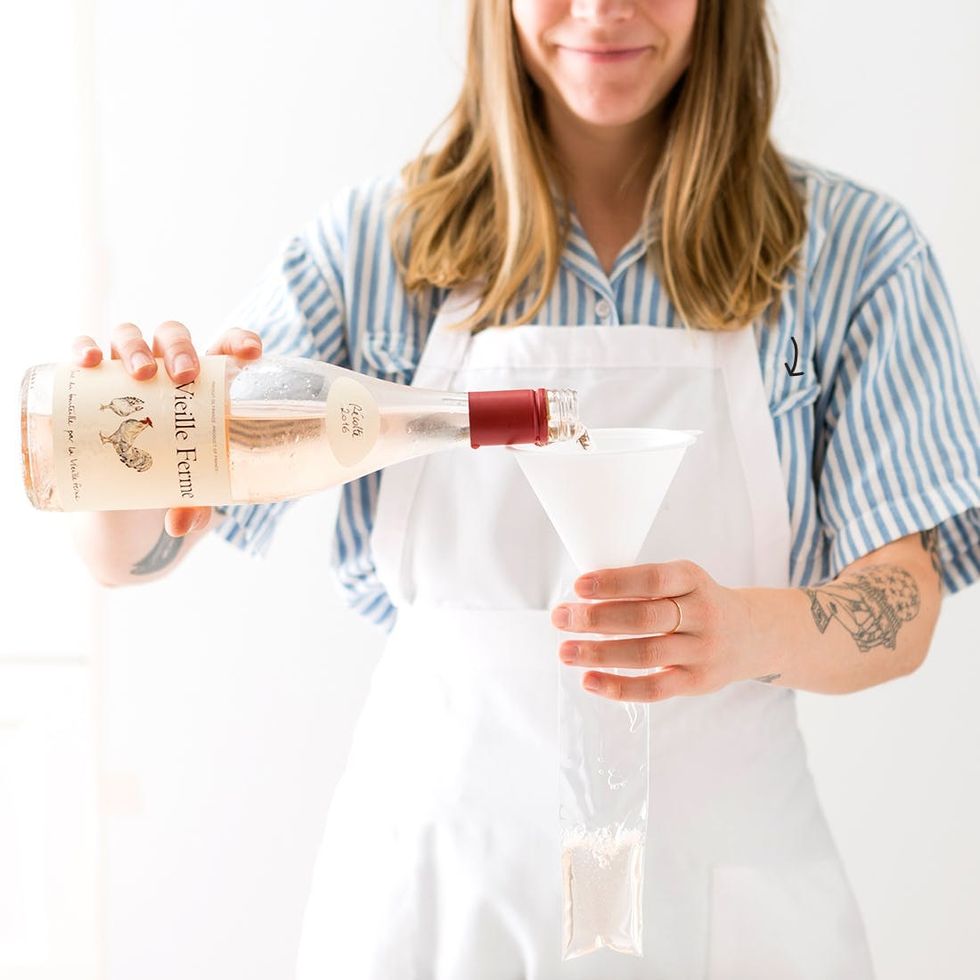 Add one teaspoon of syrup to the bag and mix it in.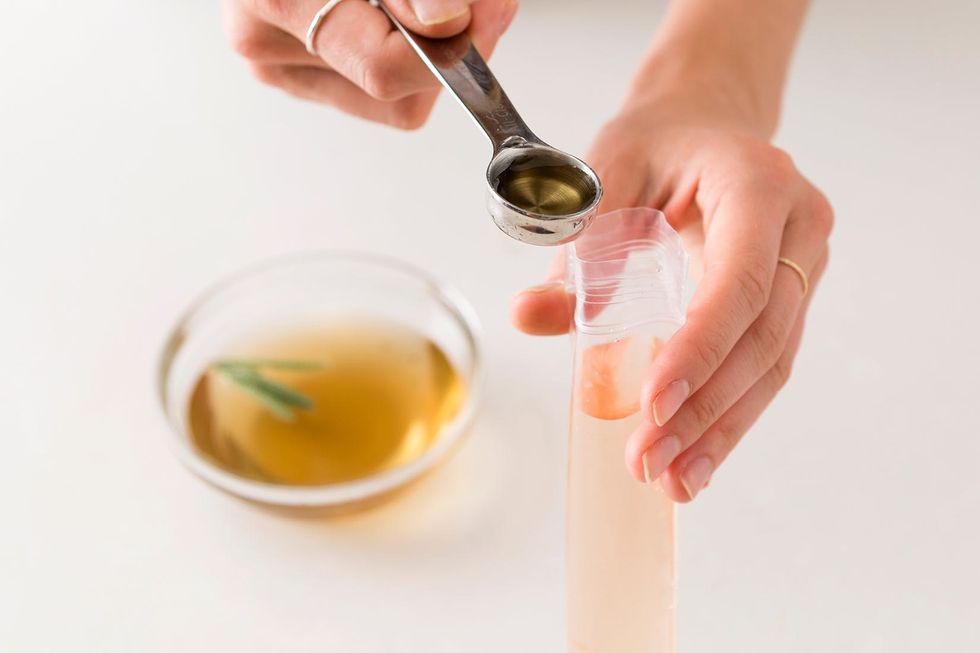 Lastly, add the edible flowers to make the pops super dreamy.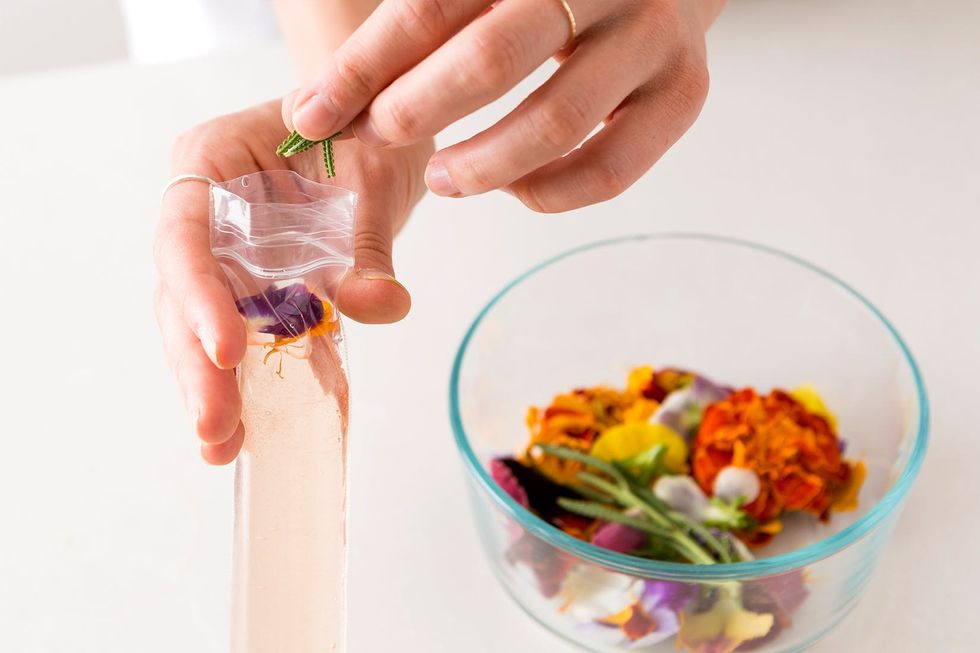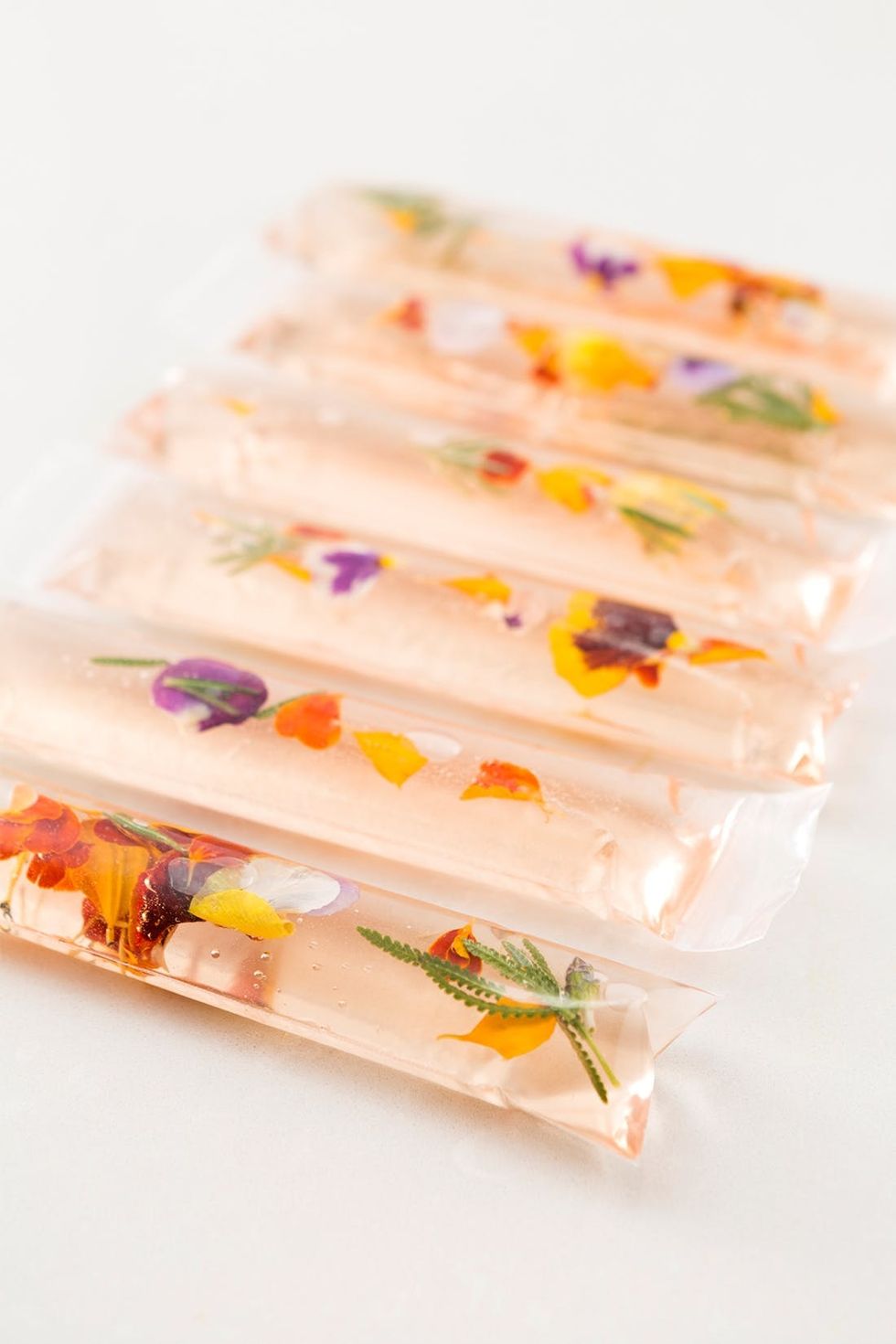 Cassidy Miller
Cassidy is a San Francisco-based creative taking each day one donut at a time.
DIY Recipes
If you lack a certain way with words, then perhaps you can rely on showing how you feel this holiday season with an artful greeting card you can make at home! Brit dropped by our crafting studio where we teamed with Camp by Walmart to create a choose-your-own-adventure holiday card tutorial. In the interactive video, it's up to you to decide what type of card you want to make — sentimental, or stylish? Three-dimensional, or keep it simple? After you've selected your design vibe, Brit helps you assemble it all together so your last-min card is ready to send. Get ready to pick up a few new DIY tricks when you watch the video now!
Holidays