Get Kids and Picky Eaters to Eat These 5 Seasonal Veggies With NO COMPLAINTS
Nov 01, 2015
You probably imagined that when you had kids they would be such adventurous eaters that always finished their vegetables and had an appreciation for exotic spices. Then real life hit and you realized getting kids to eat their vegetables can be an absolute struggle. As parents, we worry that they aren't getting everything they need nutritionally, so we find a way to make it happen. We picked 5 vegetables that are in season right now (butternut squash, sweet potato, cauliflower, beets and carrots) and found a few recipes for each one that kids (and adults) will love. You can thank us later.
---
Kid-Approved Butternut Squash Recipes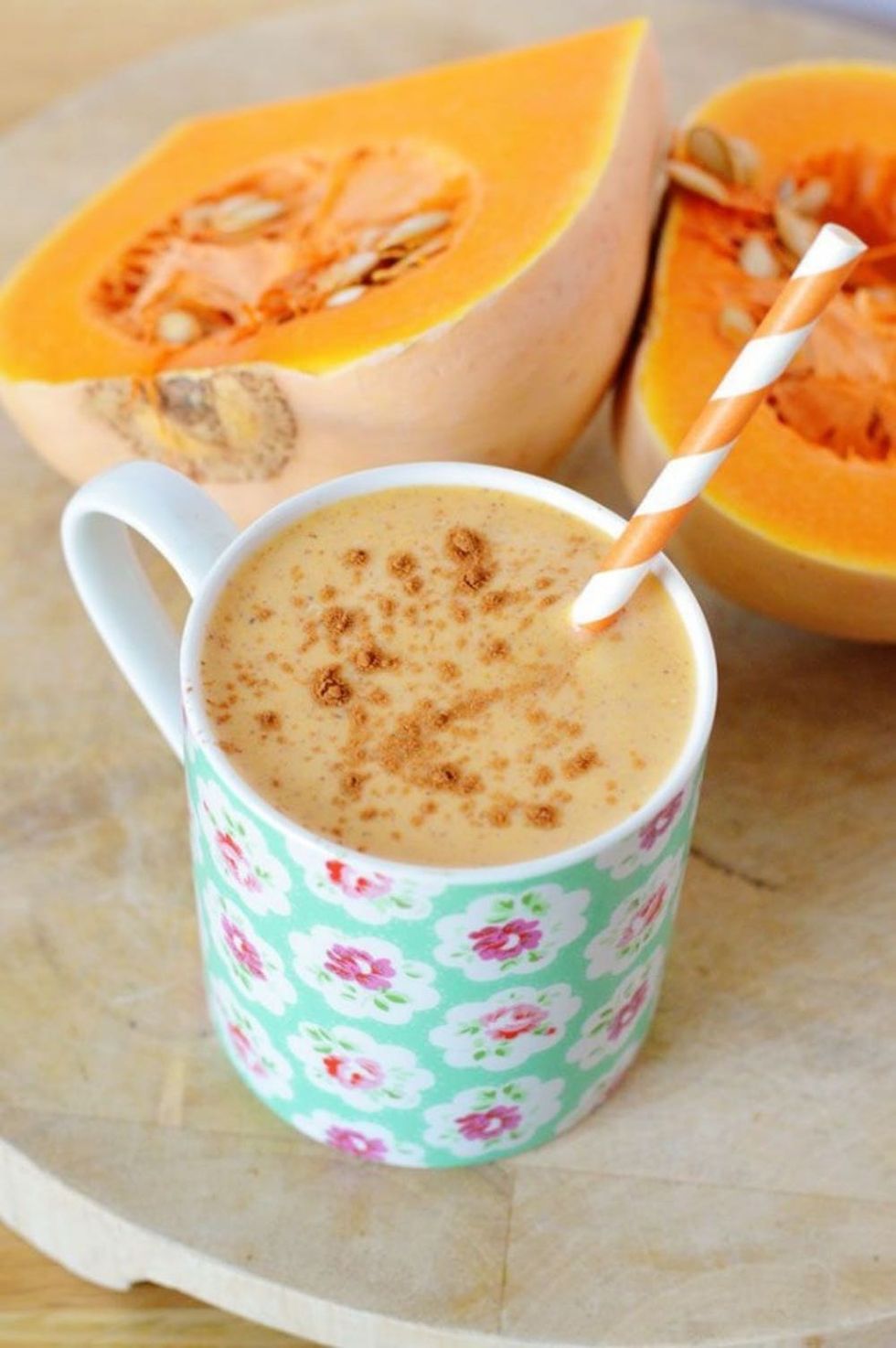 Full of roasted squash, cinnamon and ginger, this smoothie is so good you'll want to make sure there's enough left for mama to have some too. Thin with more milk or coconut water, as needed. (via Wholeheartedly Healthy)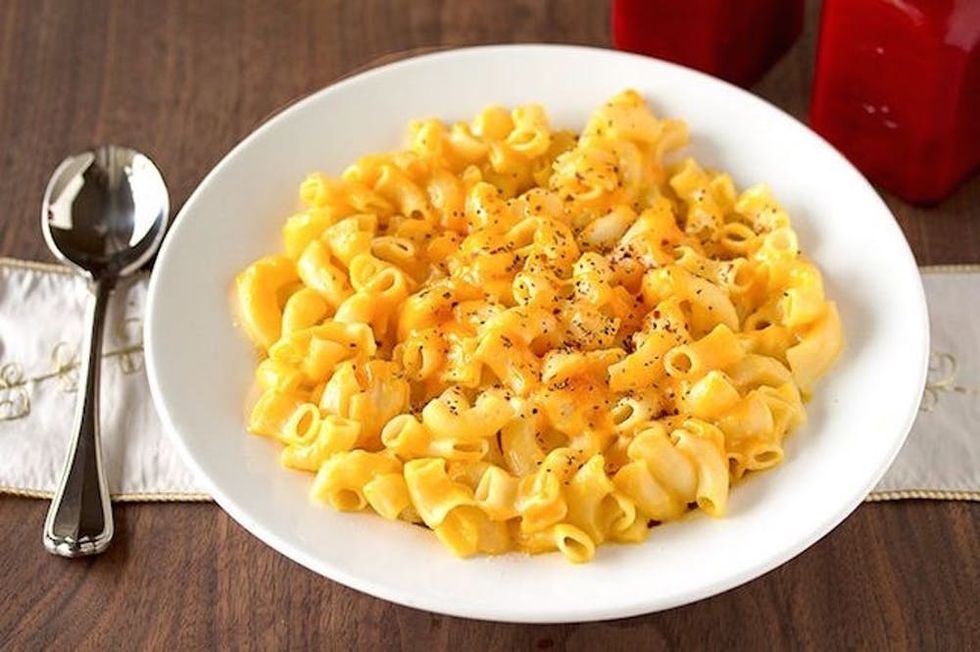 If your little one is a mac and cheese maniac, this is the perfect way to sneak in an extra dose of nutrition. The squash is pureed and added to the cheese sauce for an extra creamy, extra healthy version of a lifelong favorite. (via Veggies by Candlelight)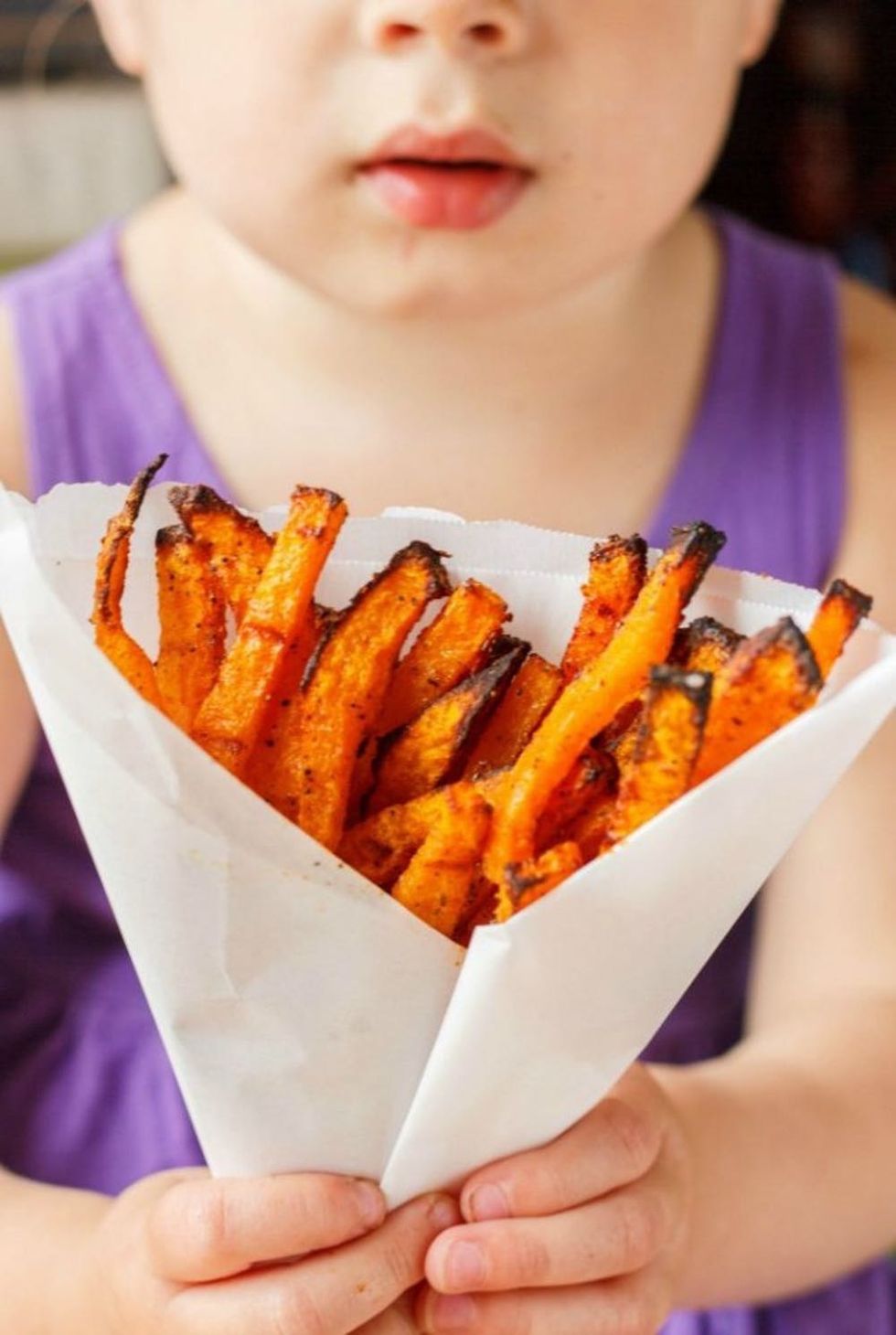 Just call them french fries and watch your toddler devour these baked butternut squash fries. Cut thin strips for crispy fries and bigger pieces for softer ones. In the end, you'll both leave the table feeling like a winner. (via The Cookie Writer)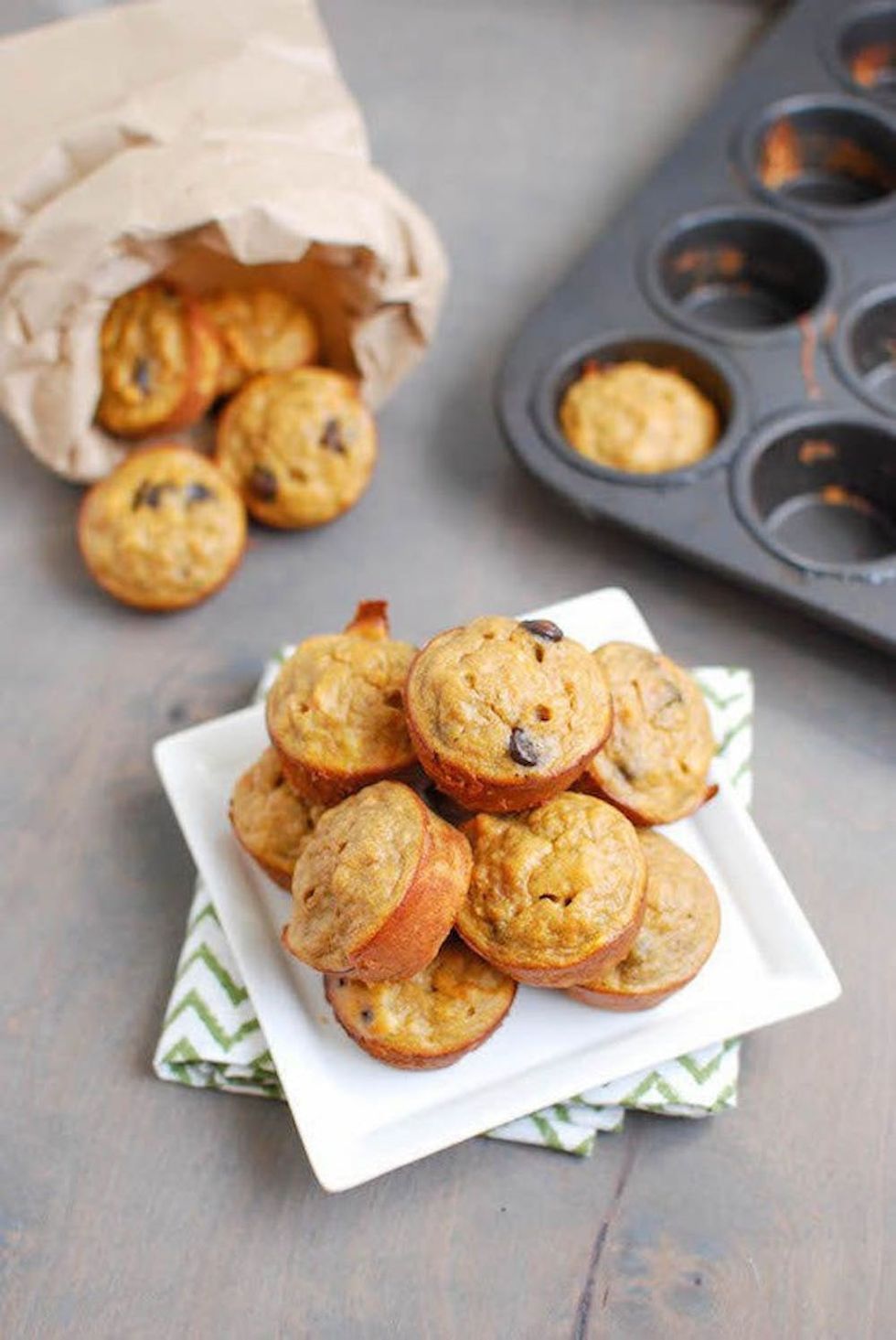 These mini muffins are a great on-the-go-snack. The four ingredient recipe is so easy you'll be able to make it in your sleep. (via The Lean Green Bean)
Kid-Approved Sweet Potato Recipes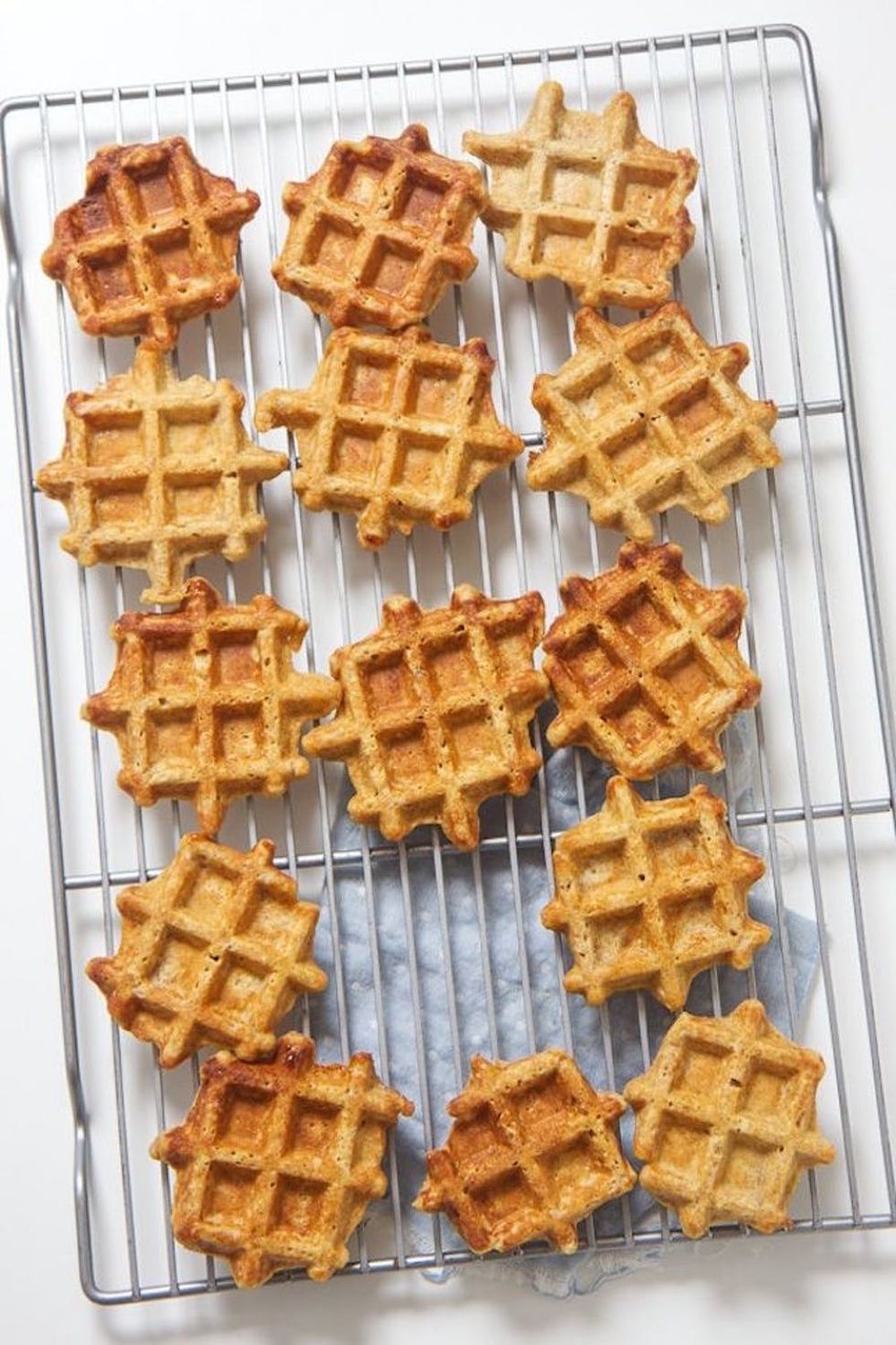 Add in a few ounces of sweet potato puree the next time you make waffles for breakfast. The hint of sweetness pairs perfectly with cinnamon-sugar butter. Make a few extra and store them in the freezer for lazy Saturday mornings or a quick snack. (via Baby Foodie)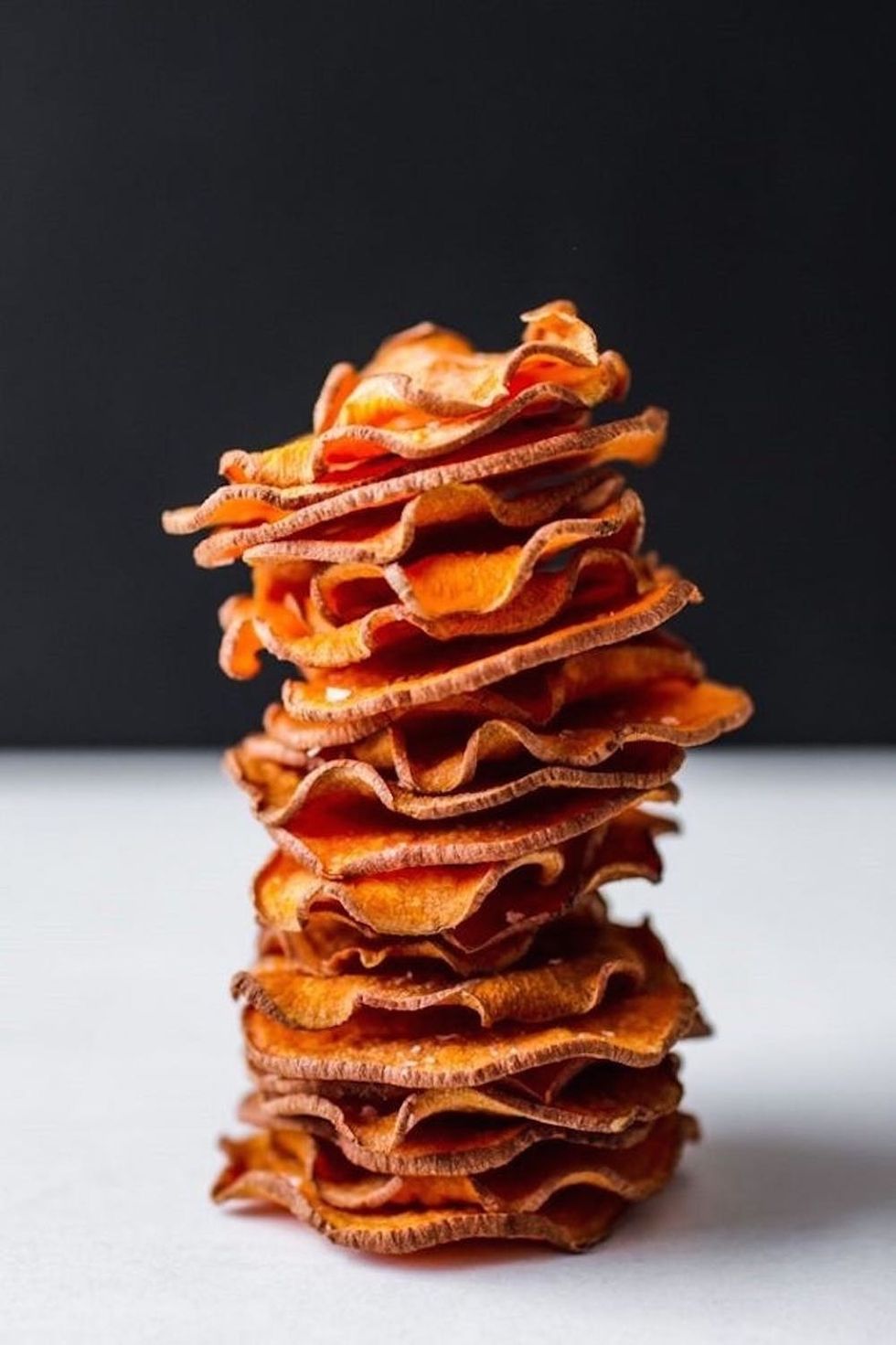 Your kiddo will be so amazed that you're actually encouraging them to eat chips that they won't even question it. Go ahead and have some too, supermom. (via Edible Perspective)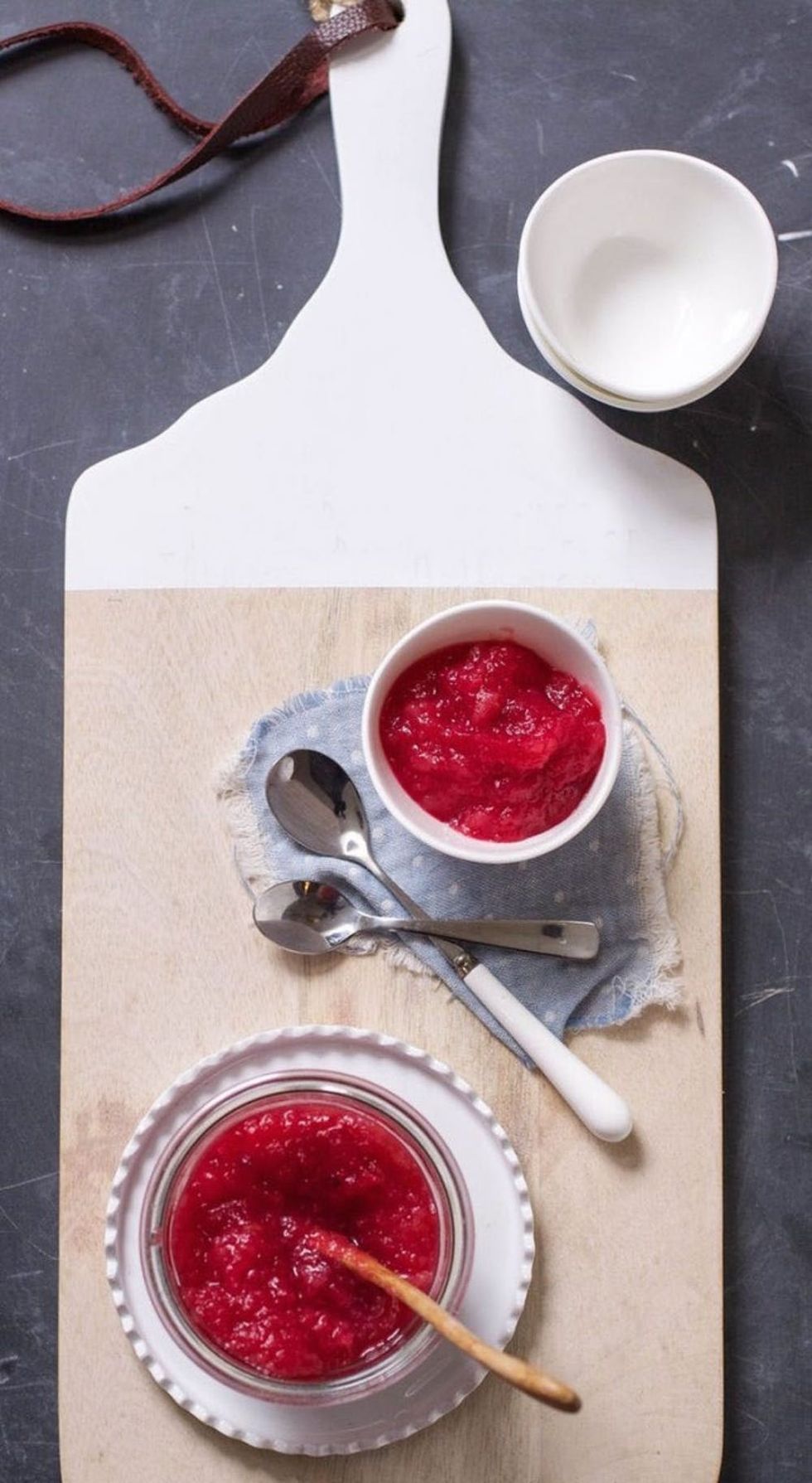 With a 6:1 ratio of apples to beets, the subtle flavor of this applesauce will appeal to every palette. You can store it in your refrigerator for two weeks, but it will never make it that long. (via Baby Foodie)
Kid-Approved Beet Recipes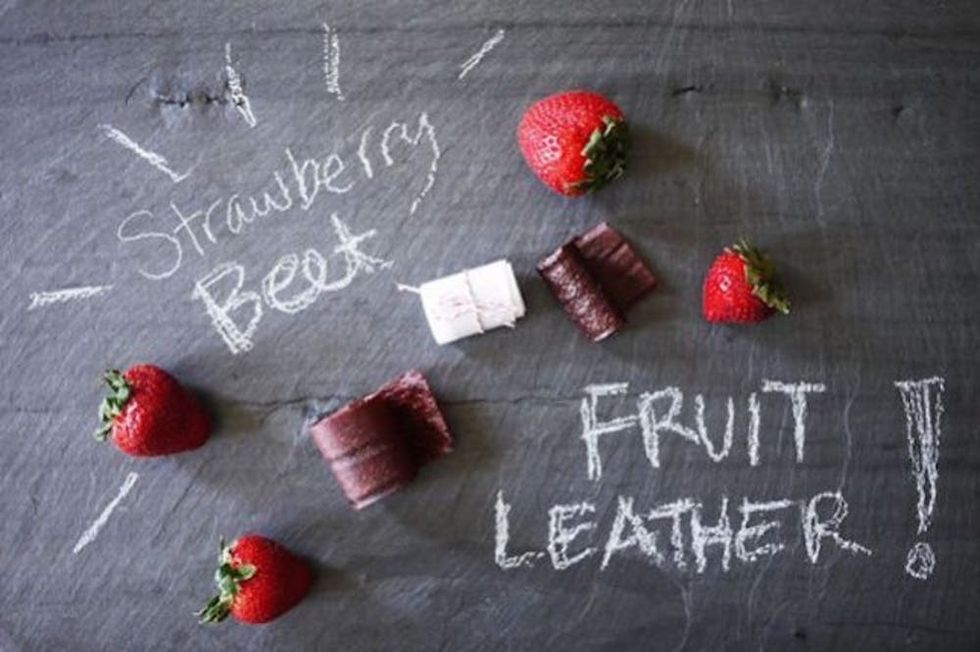 This one takes a while, so save it for a rainy day. Bake pureed strawberries, beets and honey for up to four hours on a low temperature for an all-natural treat that is so good you'll think it actually is candy. (via One Hungry Mama)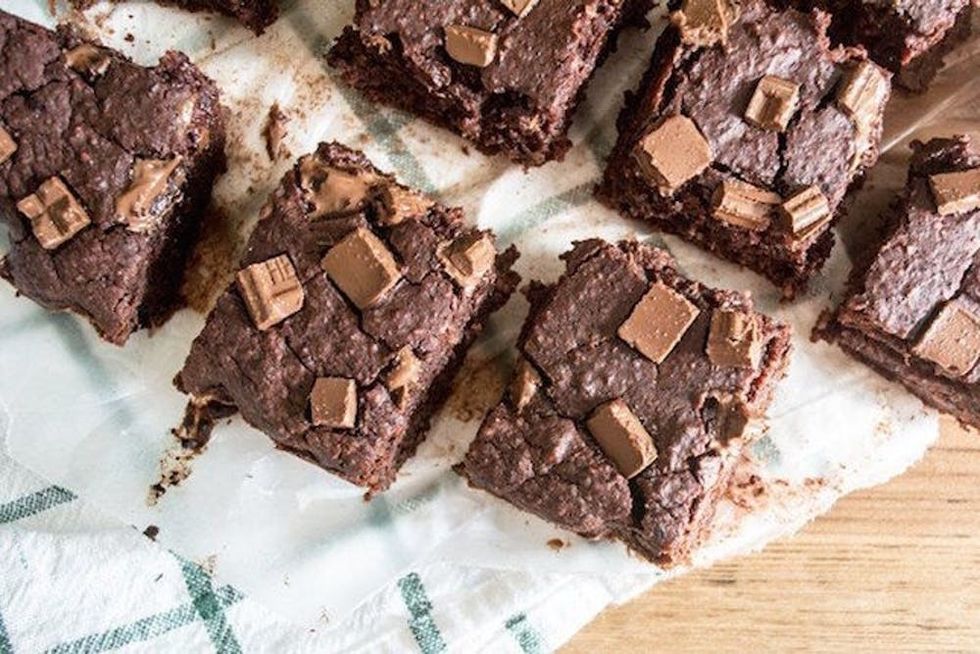 Amp up your already secretly healthy black bean brownie recipe with 1/2 cup of cooked beets and no one will ever know. This is one small victory worth celebrating… with a brownie. (via Lemons and Basil)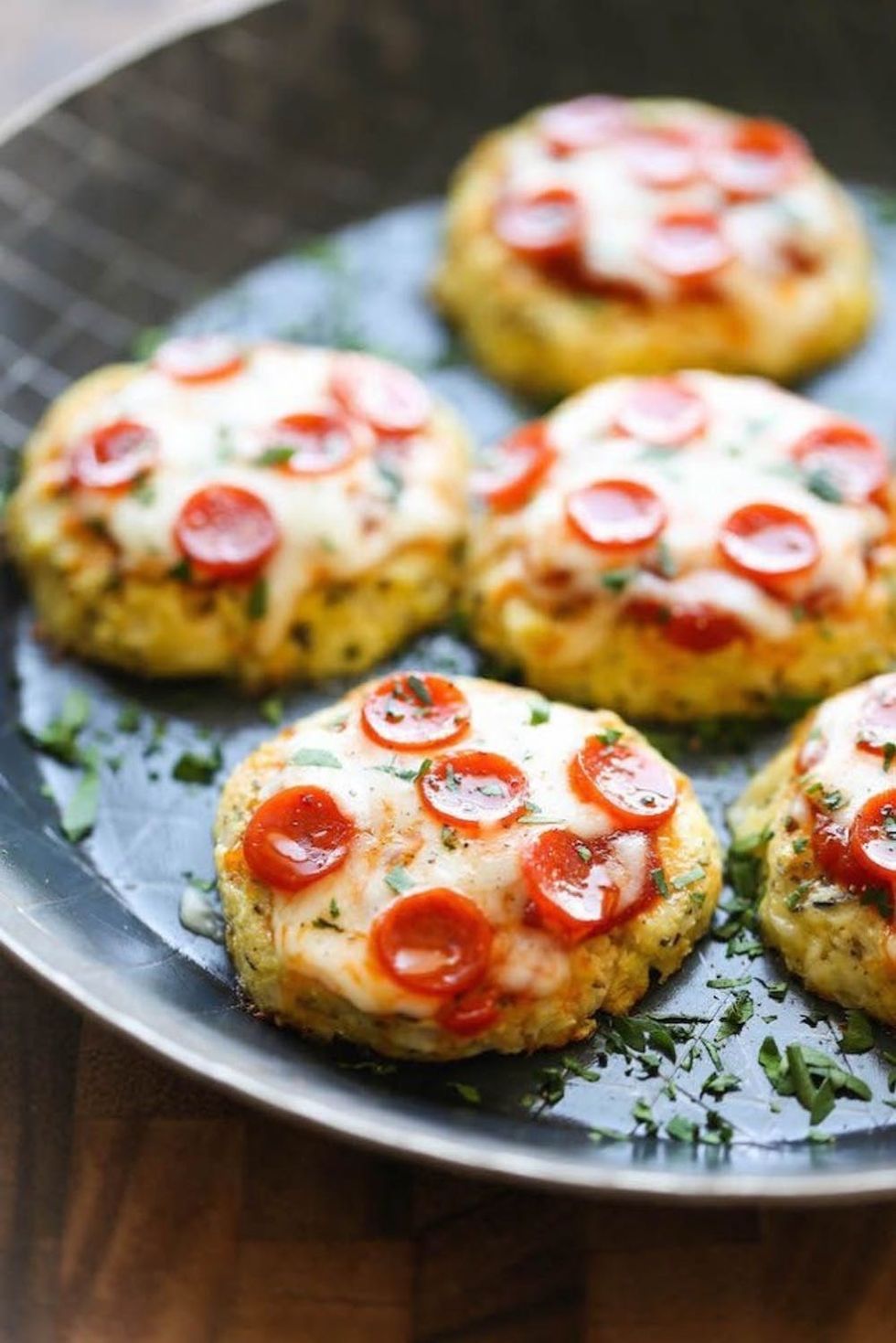 Everyone in the house will enjoy these cauliflower crust pizzas. Top them with anything you please or keep it simple with plain cheese. It's not delivery, it's delicious. (via Damn Delicious)
Kid-Approved Cauliflower Recipes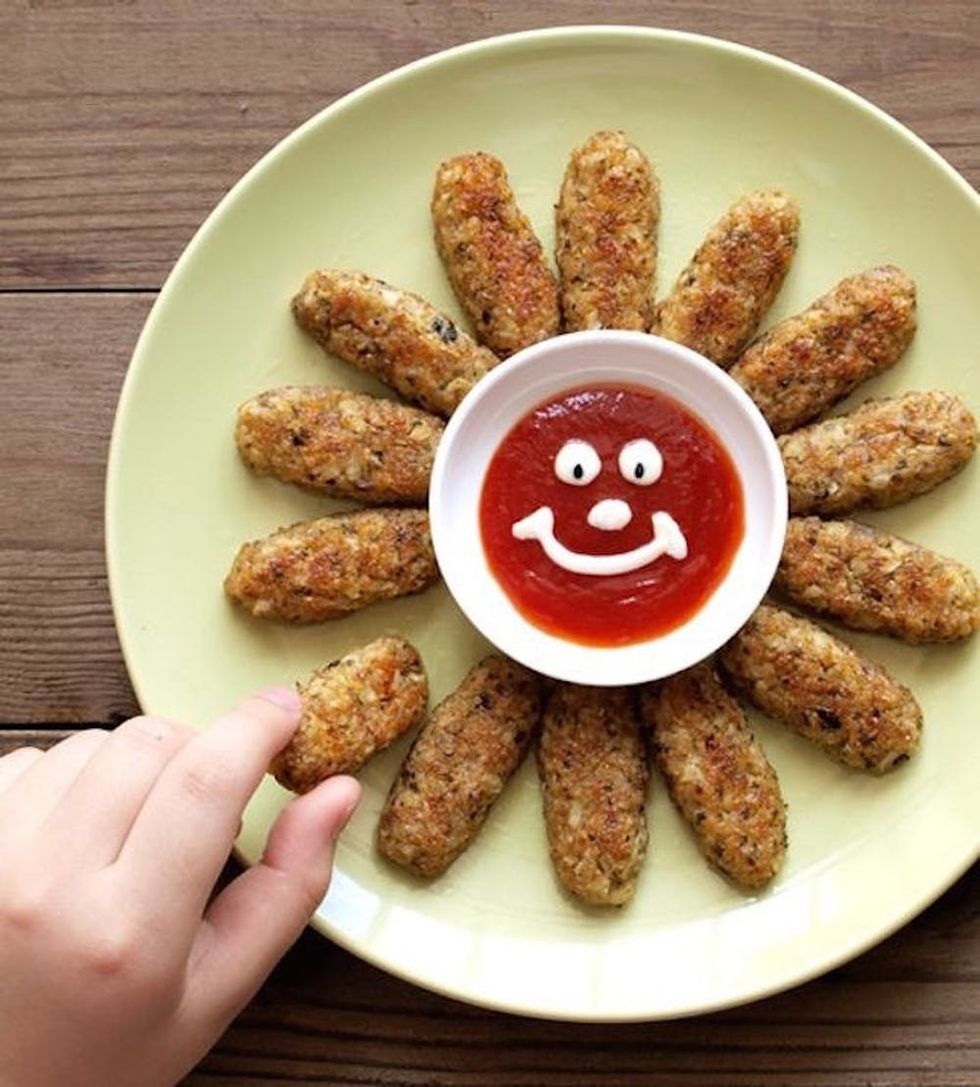 You can feel good about every ingredient in these cauliflower and cheese nuggets. Chill the mixture before shaping and freeze until solid. Bake them straight out of the freezer for perfectly formed crispy tots your toddler will love. (via Food4Tots)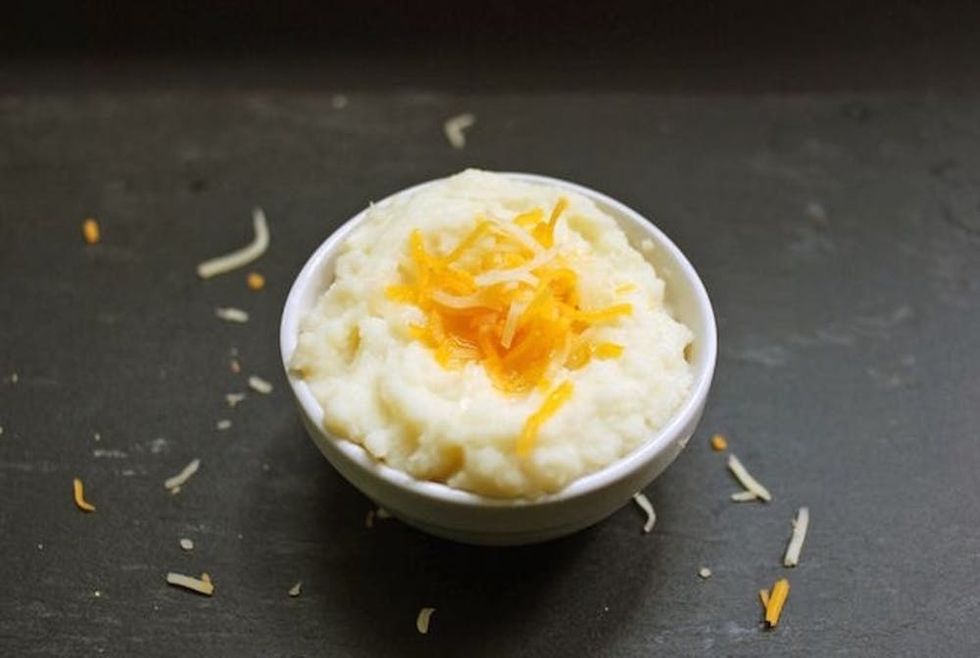 Like mashed potatoes but better because it's really a bowl full of vegetables. Steam and puree the cauliflower before adding in a little salt, butter and sour cream. The main ingredient can be our little secret. (via The Unmanly Chef)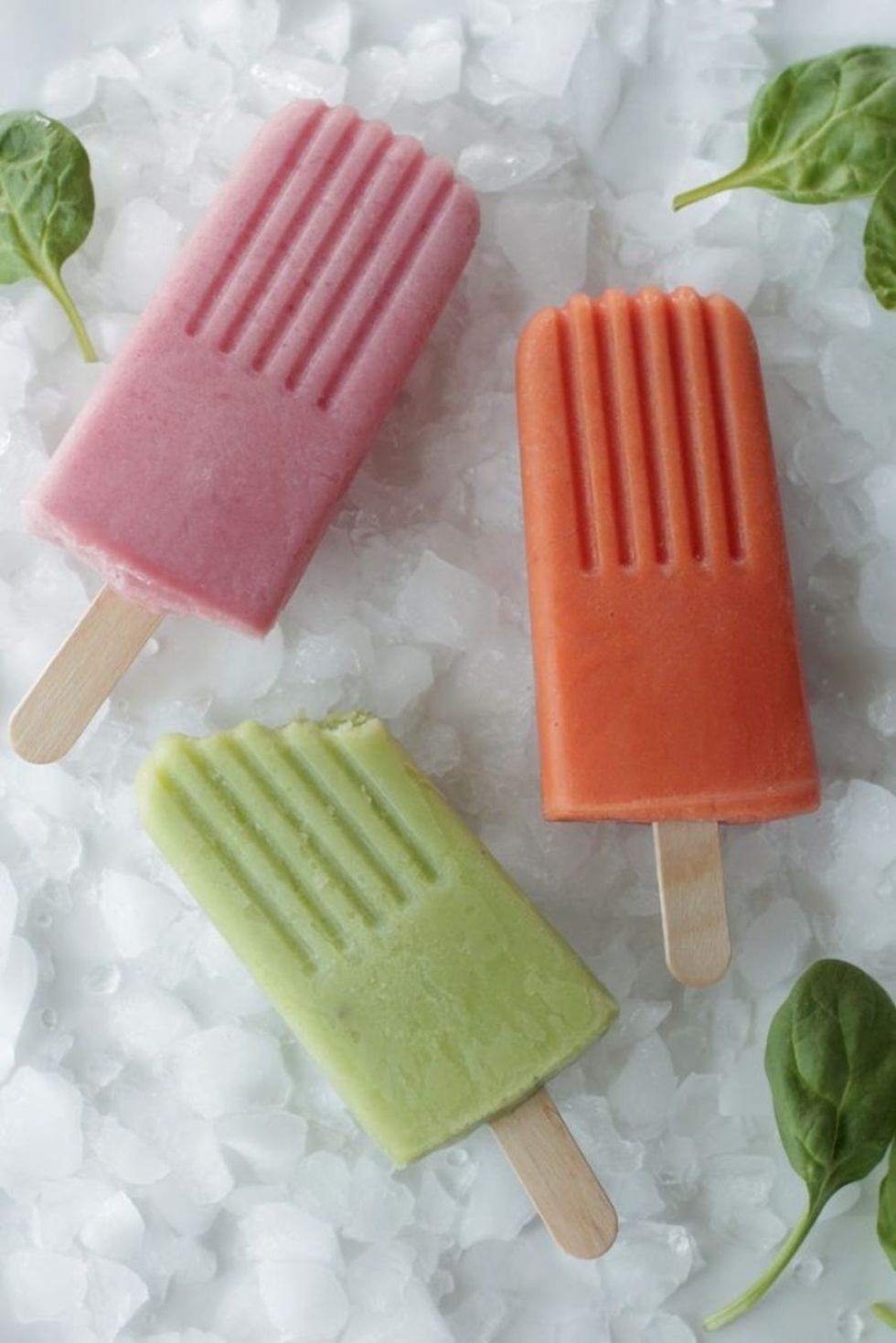 Yogurt, mango, strawberries and carrots make this delicious good-for-you popsicle a dessert you can stand by. You'll be just as excited as they are when they get the okay for a second one. (via Live Simply)
Kid-Approved Carrot Recipes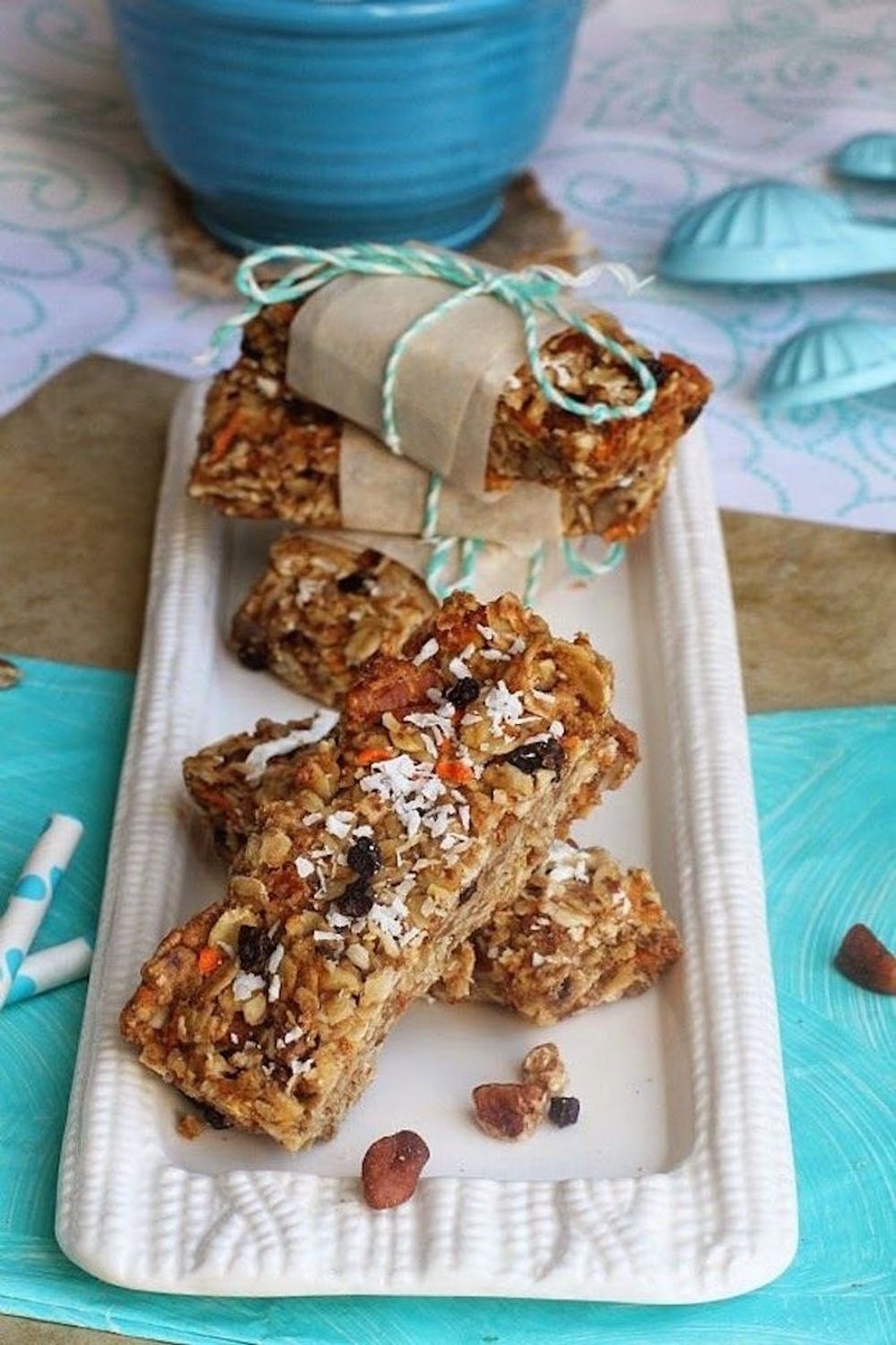 These granola bars are full of hearty ingredients like rolled oats, pecans, raisins and carrots that will give you and your kids the energy you need for a busy day. Store in the refrigerator to keep them fresh longer and grab one on your way out the door. (via Life Made Sweeter)
Ashley Tyler
A South Florida native, Ashley is a new mom who is just trying to figure it all out while still finding time to blog at
TWO TYLERS AND A BABY
. There, she shares bits of her everyday life, DIY projects, recipes and everything in between.