Song Pop is Name That Tune for the 2.0 Generation
Jun 21, 2012
Angry Birds had its heyday, Words with Friends is still going strong, Draw Something fizzled due to lack of in-game competition, and now we've got a new obsession. Song Pop!
Taking center stage in the world of Facebook games, Song Pop is essentially Name that Tune for the 2.0 generation. Like other games "with friends," you play Song Pop back and forth with your Facebook friends and compete in week-long tournaments to see who's got the best arsenal of music knowledge.
---
If, like us, you tend to be a little skittish about Facebook games. We're here to tell you that this one is good, addictive, and can be synced with the iPhone version. Win!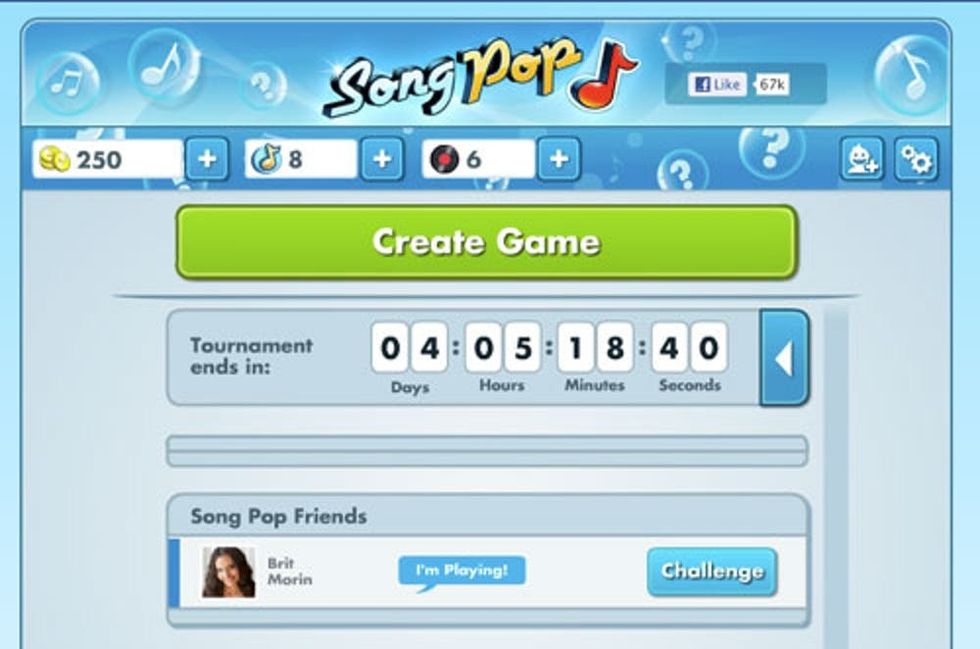 Simply create a game.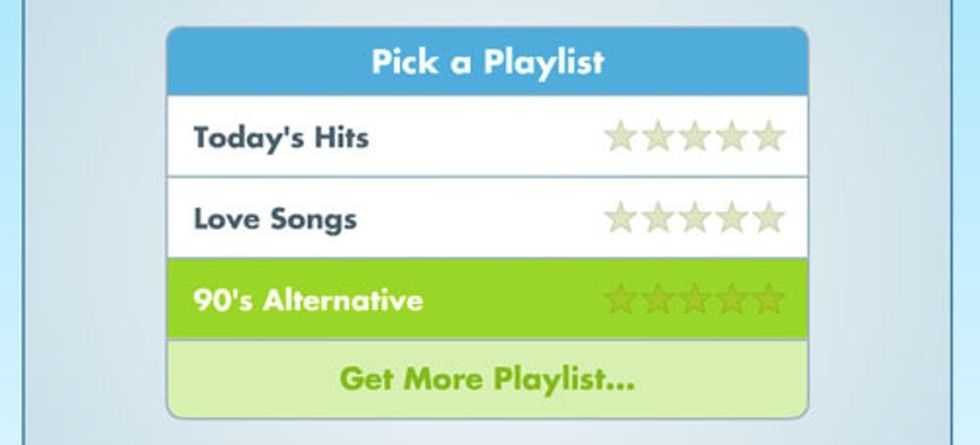 Choose a playlist. Naturally, we went with '90s alternative.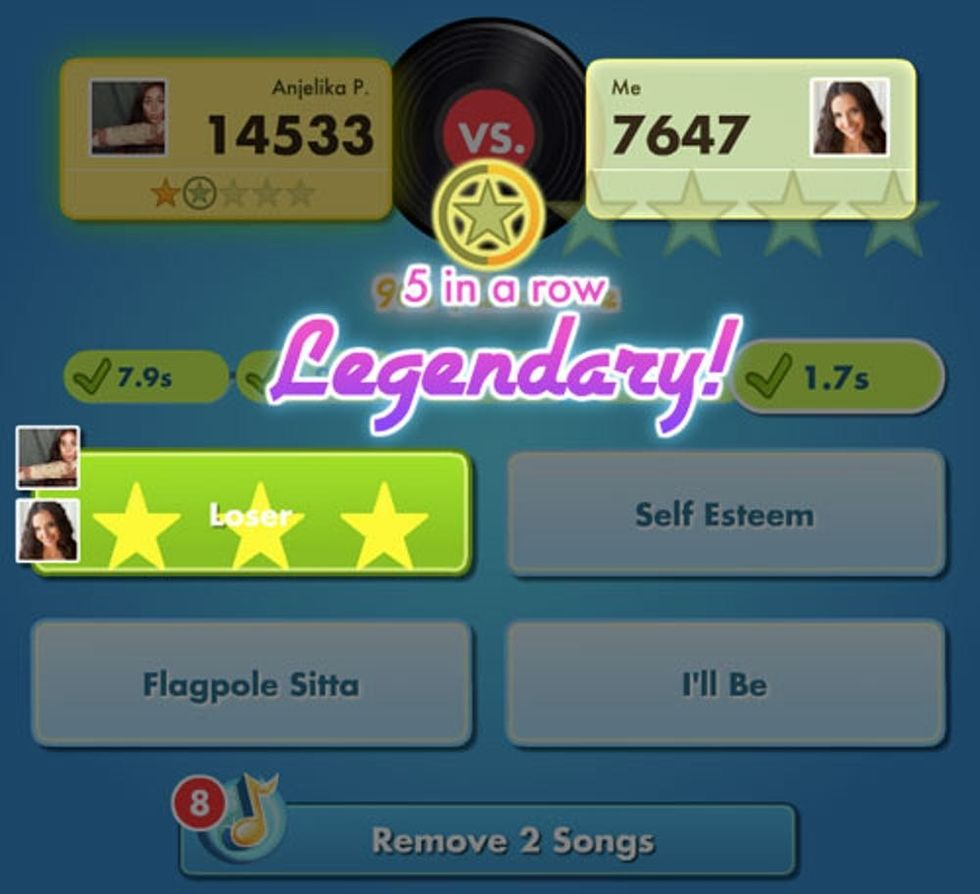 Flex those '90s muscles and get an ego boost telling you that you're LEGENDARY for identifying Loser by Beck.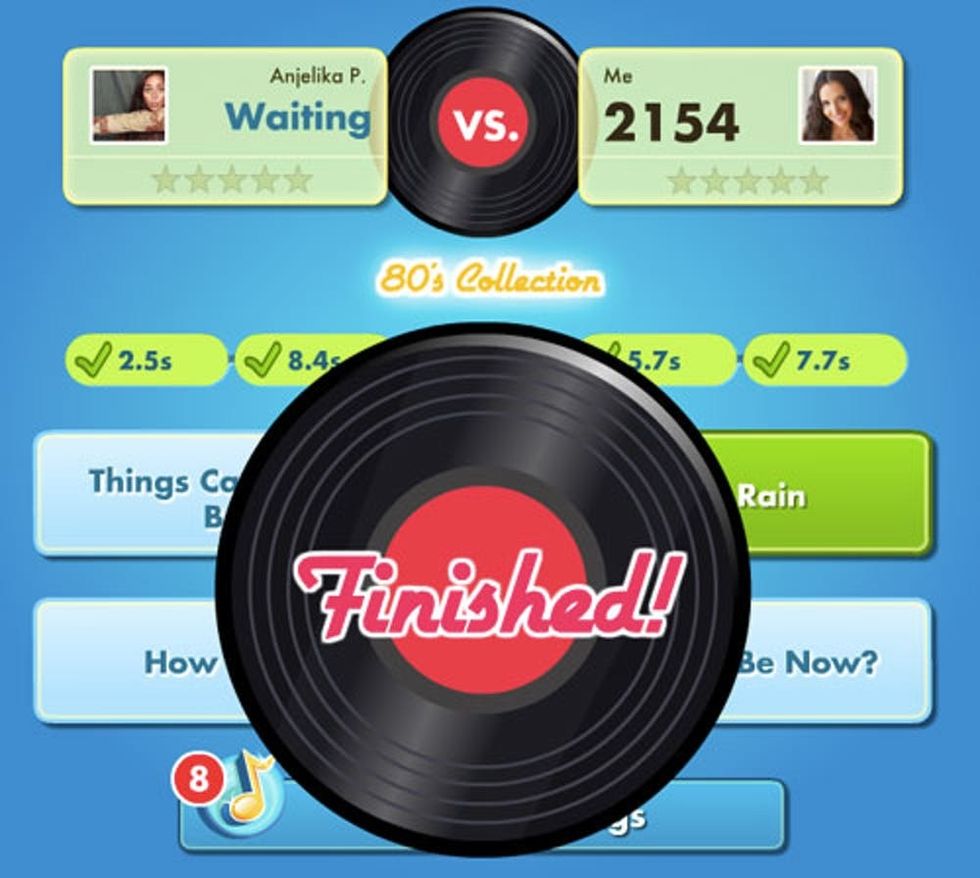 Finish up and get your challenge on! Fire up the competitive spirit in all those music snobs you know, and don't worry about being embarrassed when you're the only one who can identify any Phil Collins song in 3 seconds flat.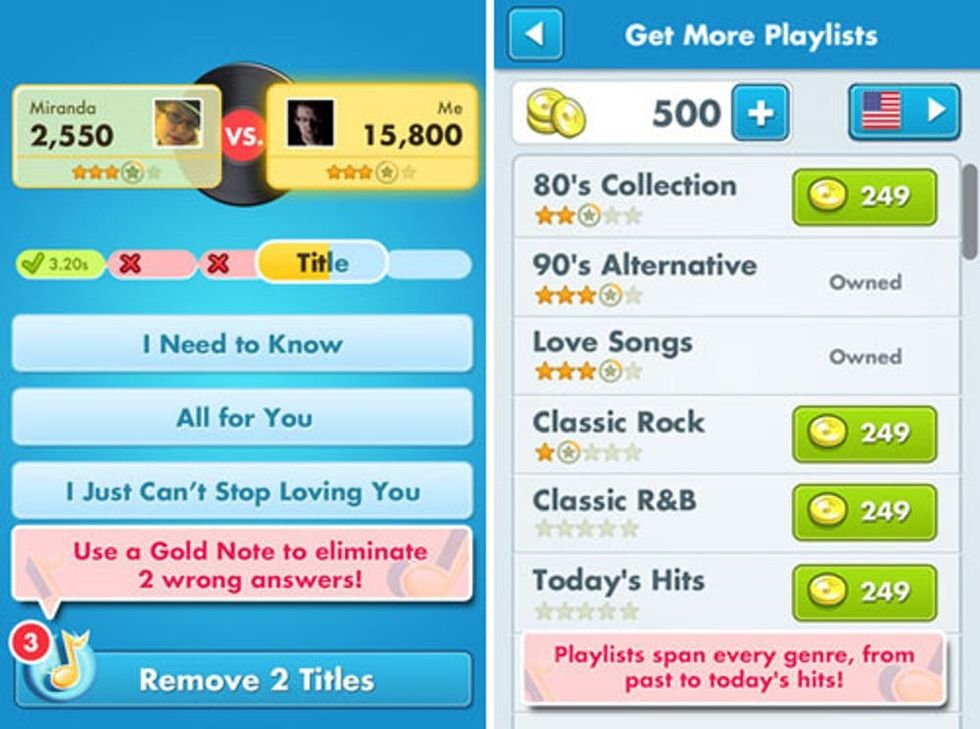 And, as we already mentioned, you can play the same games on your commute, on your lunch break, and on that secret Android you have stashed at home. ;)
Have you given Song Pop a try? Love it? Hate it? What other games "with friends" are you currently obsessing over? Let us know your thoughts in the comments below or give us a shout on Twitter.
Anjelika Temple
As Chief Creative Officer and Founding Partner at Brit + Co, Anjelika Temple brings her voracious consumption of all things creative and colorful to DIY projects, geeky gadgetry finds and more. When she's not DIY-ing her heart out, you'll find her throwing dinner parties with friends or adventuring with her husband David, their daughter Anokhi, and their silly dog Turkey.