SoulCycle Just Released a New Apparel Collection for Valentine's Day
Feb 08, 2017
Athleisure is still going strong, and SoulCycle just debuted its latest collection in time for Valentine's Day! Whether you're shopping for a Galentine's Day gift for yourself or your favorite workout buddy (though, we won't tell if you buy something only for you!), the line has something for the person who fell in love at first ride and is always ready to "tap it back."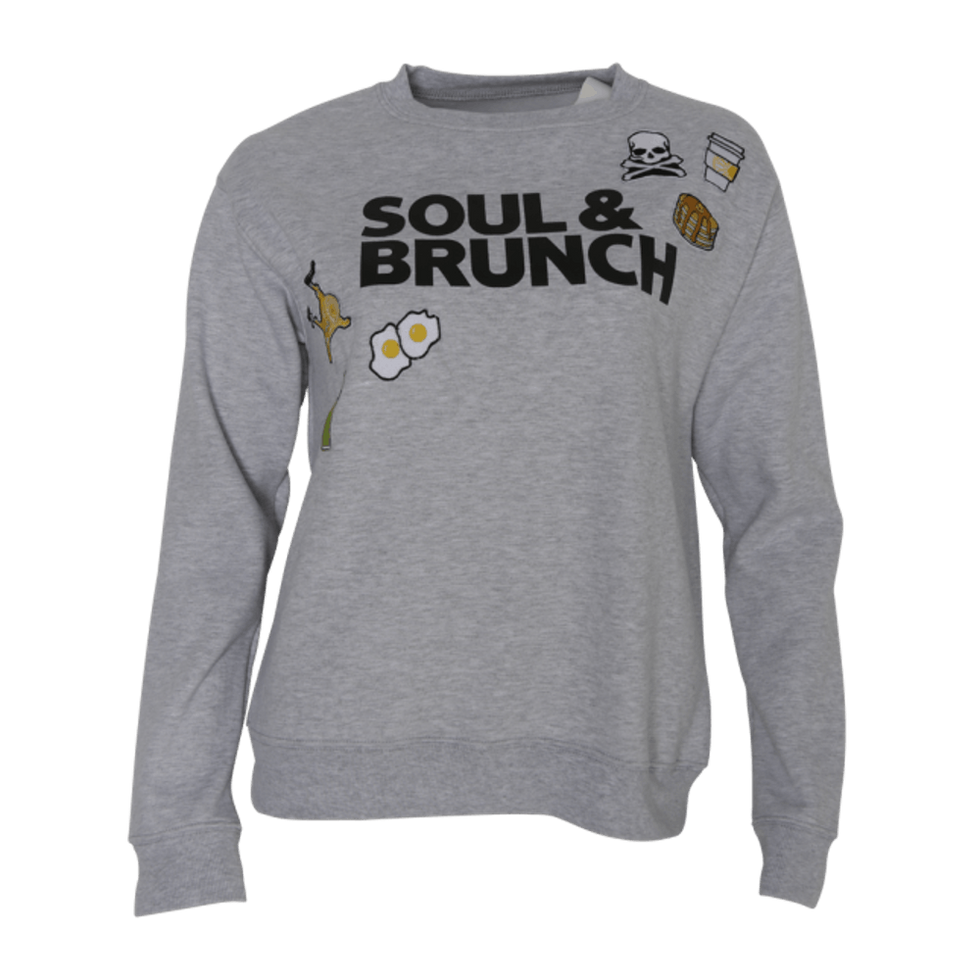 ---
The six-piece collection includes a Love at First Ride Uptown Tank ($58), Valentine's Patches Weekender Tee ($74), Soul & Brunch Patches Sweatshirt ($98), and Valentine's Day Cards ($5).
Pricing starts at $5 for the cards and goes up to $98. The collection is available in SoulCycle studios and online.
Who's already breaking a sweat over this collection? Tweet us @BritandCo!
(Photos via SoulCycle)
Channing Hargrove
Channing Hargrove is a freelance fashion editor and writer in New York City. When she isn't writing about clothing (or shopping, for research, of course), Channing is writing about life in a tiny studio apartment in a big city — and what she's wearing — on her blog, Channing in the City.
Style News
If you lack a certain way with words, then perhaps you can rely on showing how you feel this holiday season with an artful greeting card you can make at home! Brit dropped by our crafting studio where we teamed with Camp by Walmart to create a choose-your-own-adventure holiday card tutorial. In the interactive video, it's up to you to decide what type of card you want to make — sentimental, or stylish? Three-dimensional, or keep it simple? After you've selected your design vibe, Brit helps you assemble it all together so your last-min card is ready to send. Get ready to pick up a few new DIY tricks when you watch the video now!
Holidays