Spring Cleaning 101: 10 Things to Purge from Your Bedroom NOW
Apr 03, 2016
If you're tired of dealing with cluttered nightstands and messy dressers, maybe it's time for a change. After all, your bedroom should encourage happy dreams, which can get totally blocked by anxiety-inducing bedside tables. And since we spend a third of our lives sleeping (aka watching Netflix) in that space, the bedroom is a great place to start that spring cleaning purge for the new sunny season. We chatted with organization expert Jeffrey Phillip about some sure-fire ways to spruce up your bedroom. His simple and totally doable tips will help you make your bedroom more comfortable and organized. See all of the must-toss items below, and get ready to tackle your bedroom project in the coming week.
---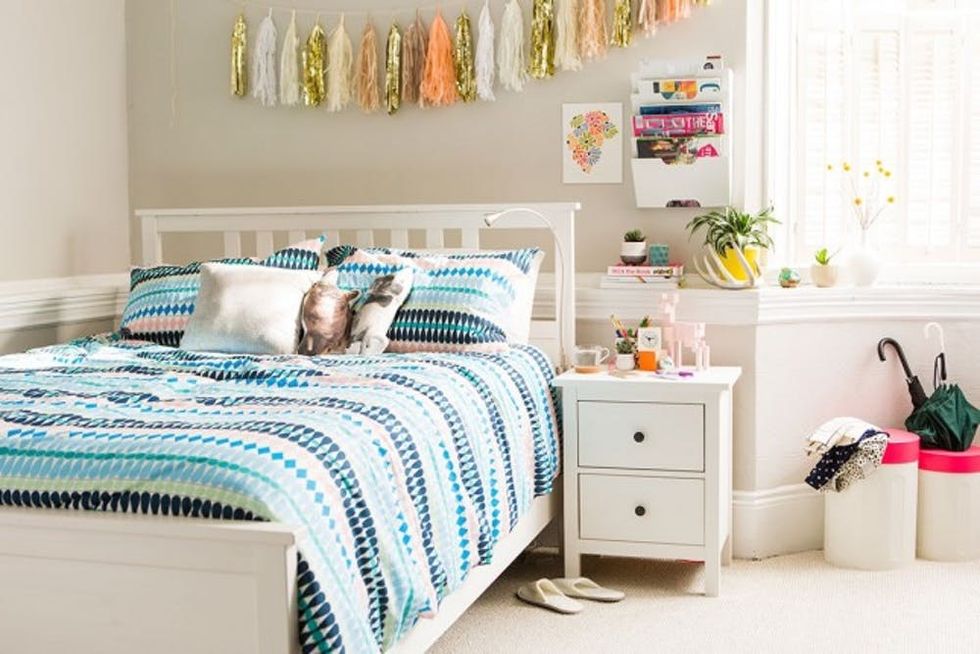 1. The Collection of Half Empty Water Bottles (Or Cups) on Your Nightstand: Points for staying hydrated. Now go recycle all those empty bottles, and put your mugs in the dishwasher.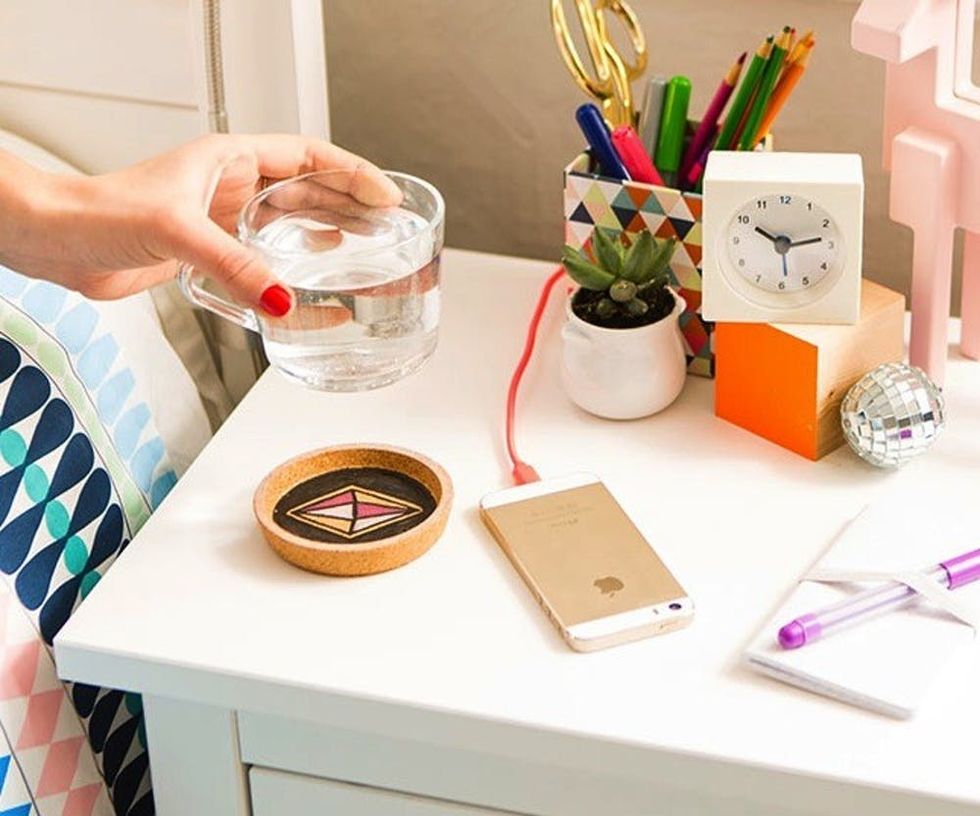 2. The Alarm Clock That Has Been Replaced by Your Phone: Yes, that old school clock is adorable, but can you remember the last time you used it? Switch out the clock you no longer use with a stylish stand for your phone, so you can still see the time, but save yourself some valuable nightstand space.
3. Your Beach Books, Romance Novels and Crime Thrillers: Paperbacks were made to read and pass on to the next reader. Unless you passionately connected with the characters, donate those old reads to make room on your nightstand for new spring stories.
4. The Loose Change on Your Dresser and in Your Nightstand Drawer: Never underestimate the power of a pocketful of change. Those pennies and quarters add up, so gather it up and take it to the bank for some CA$H!
Kate Thorn
Kate Thorn is an illustrator, foodie, photographer, and blogger at Create & Kate. She loves creating art, traveling, and all things chocolate. A native to the Great Northwest, she is currently living in London and pretending to be a mature grad student.