Level Up Your Brunch With This Bite-Sized Eggs Benedict Recipe
Apr 06, 2017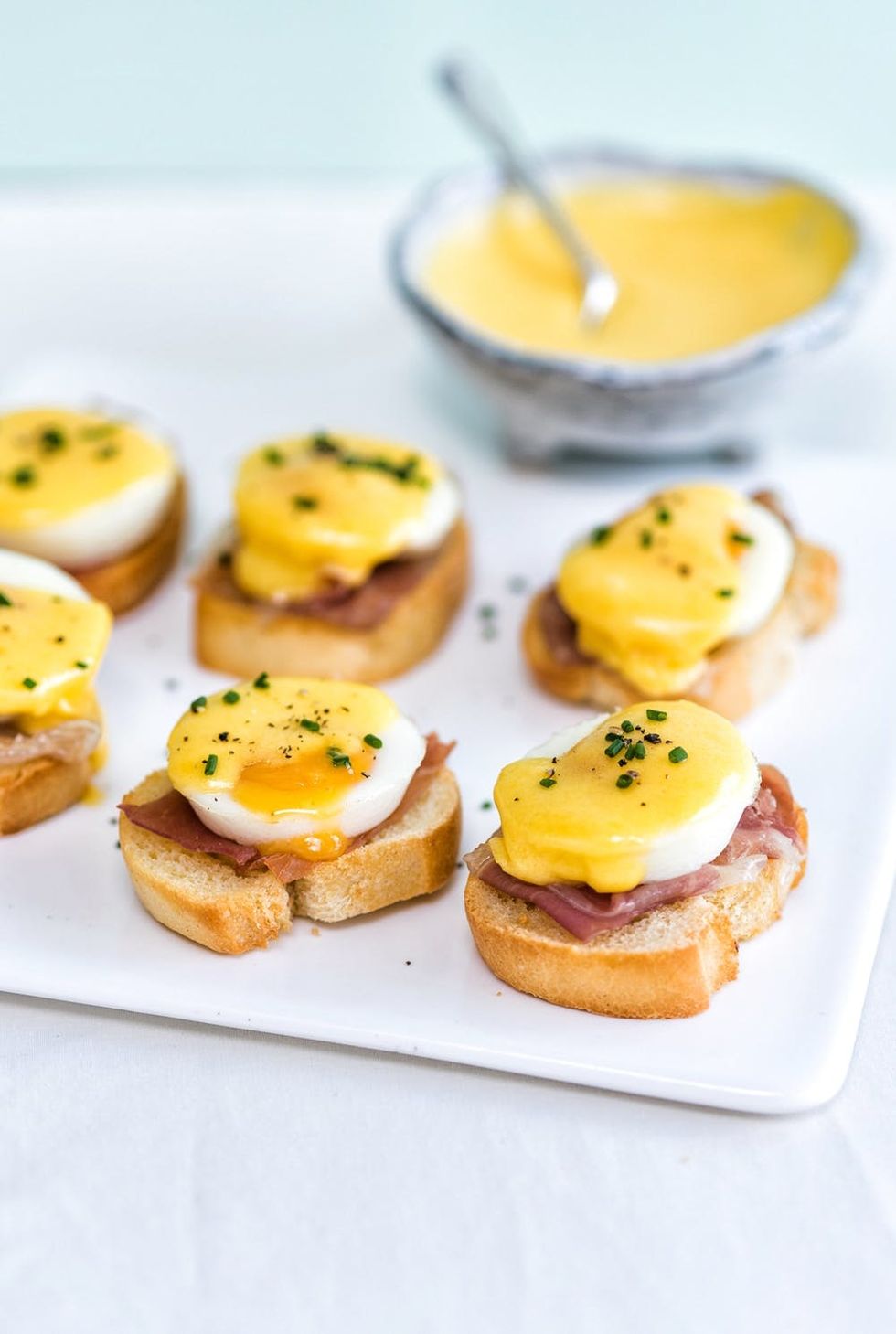 What is it with bite-sized food? Little nibbles, mini mouthfuls, or amuse bouche — call them what you like; they taste twice as nice when shrunk down to adorable proportions. Take this bite-sized eggs Benedict for instance: They look super cute and taste sensational, and I defy anyone to just eat one. I was introduced to this recipe when working on a canapés cookbook several years ago and have made it many times since. It never fails to wow at a party! You can replace the ham with a little wilted spinach for a veggie version — eggs Florentine — or use smoked salmon to make eggs royale. All are equally delicious.
---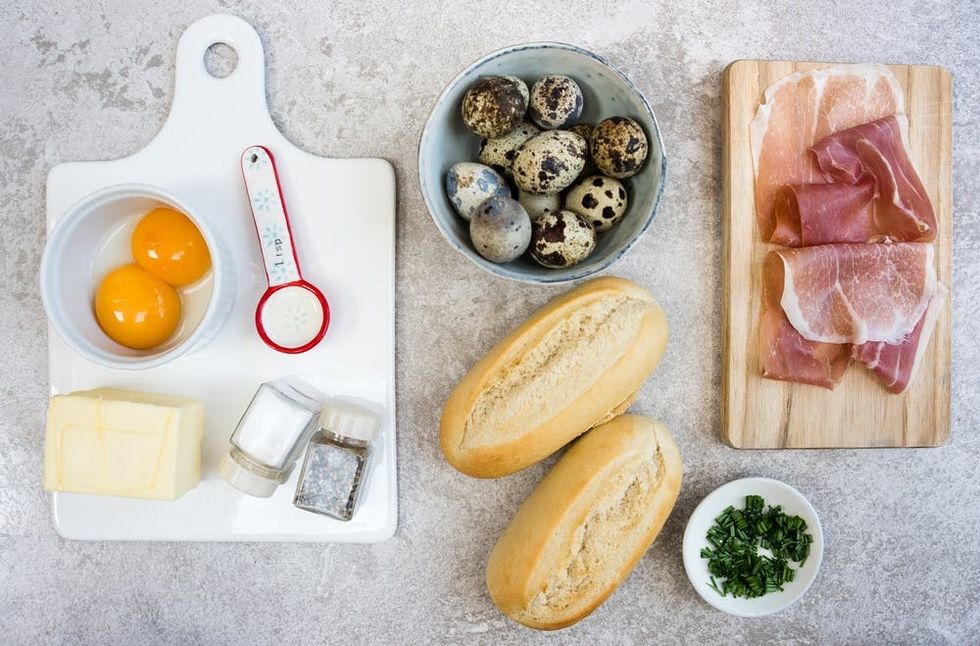 Ingredients:
Instructions: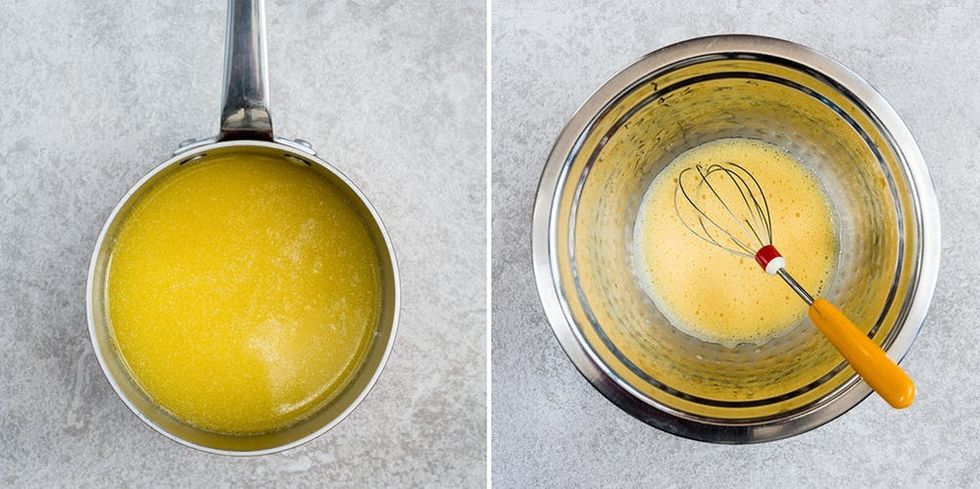 First make the hollandaise sauce. Melt the butter over low heat, swirling the pan. Leave to cool until tepid.
Place a heatproof bowl over a pot of barely simmering water, making sure the bottom of the bowl does not come in contact with the water.
Add the egg yolks, water, and vinegar, and vigorously whisk for three minutes using a small balloon whisk or a hand mixer. Remove the pot from the heat.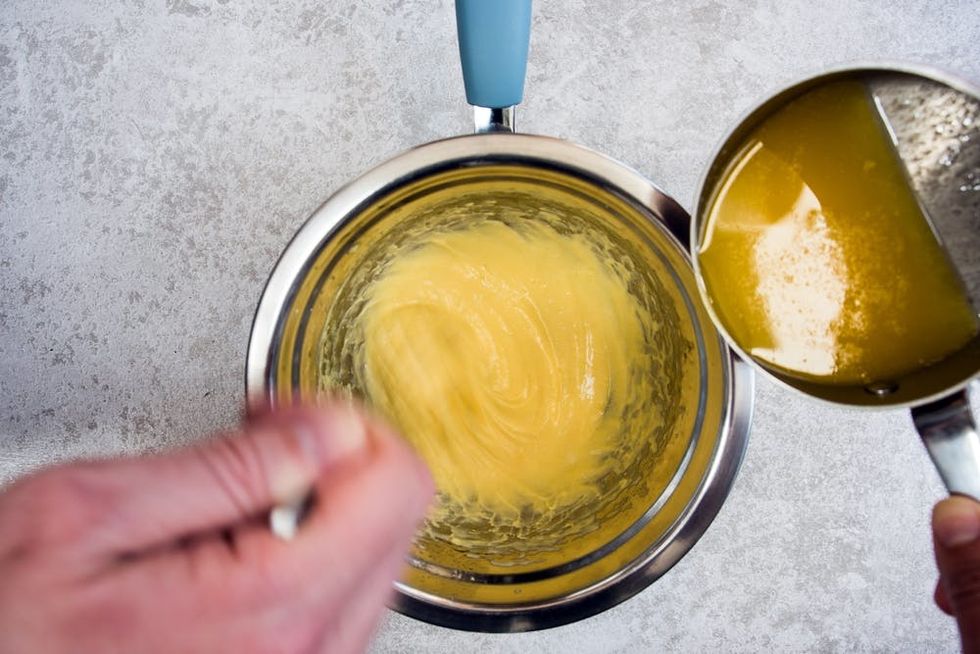 Add 3 1/2 ounces of the melted butter in a very slow stream while whisking vigorously, until the mixture thickens and becomes creamy. Taste and season.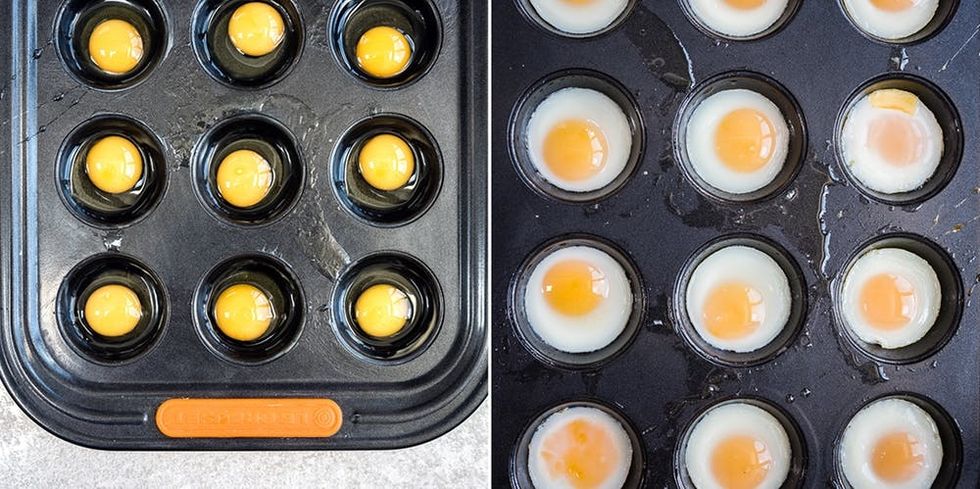 Preheat the oven to 300 degrees Fahrenheit. Brush a mini muffin tin with some of the remaining melted butter and carefully crack the eggs into each hole. Bake for 4-5 minutes until the whites are set but the yolks are still runny. Leave to cool in the muffin tin for five minutes and then carefully scoop out using a teaspoon.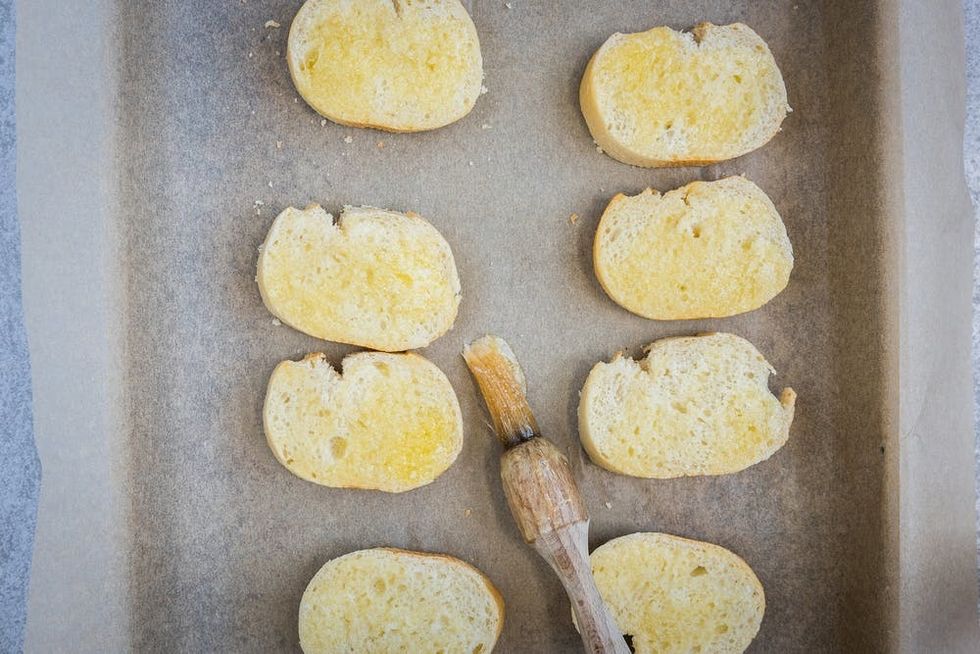 Brush your bread with some of the remaining melted butter and bake until a little toasted, about 10 minutes.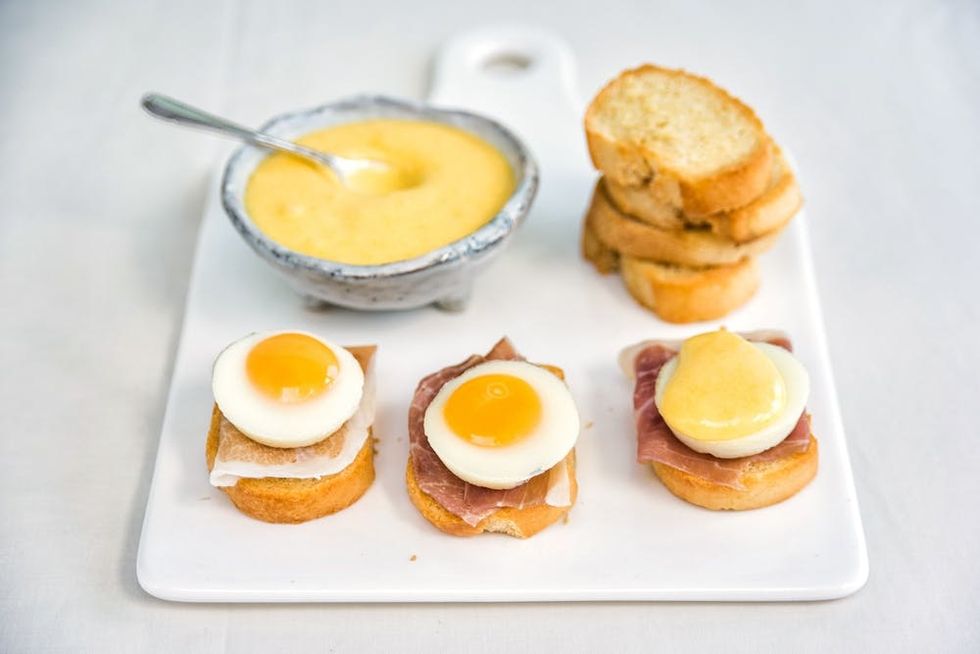 Cut the Parma ham into 12 pieces and add a small piece of folded ham over each slice of bread. Spread out on a baking tray lined with grease-proof paper. Add an egg on each slice and then about half a teaspoon of Hollandaise sauce.
Increase the oven temperature to 350 degrees Fahrenheit. Bake for 4-5 minutes. Garnish each slice with finely chopped chives and serve immediately.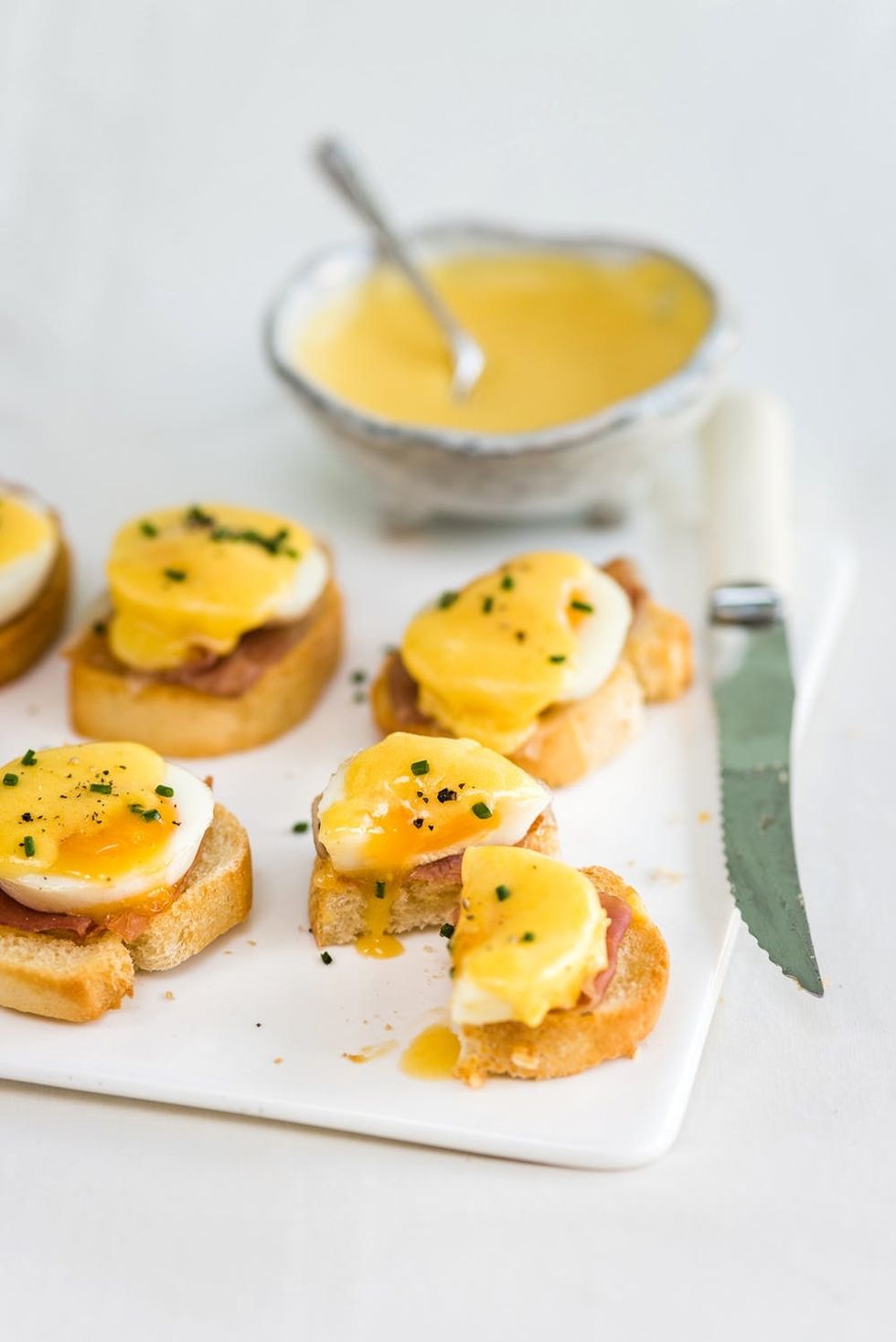 The only tricky part in this recipe is the Hollandaise sauce, which has the unhelpful tendency to separate if not handled with TLC. Make sure you add the butter very slowly so the sauce can emulsify. It is easier to make using a hand mixer rather than by whisk, and even easier to use store-bought!
What is your favorite bite-sized food? Sound off on Twitter @BritandCo, and follow on Pinterest for more recipe ideas!