11 Easter Side Dish Recipes to Steal the Show at Your Holiday Potluck
Mar 17, 2019

Great news! You're invited to an Easter potluck. But despite having good intentions on planning to make a side dish, you've left it to the last minute — oops. You could take the easy route and go for the usual roasted veg side, keep things casual with some simple crostini, or look to these unexpected, vibrant options. (Just remember to check the servings and adjust your ingredients accordingly.)
---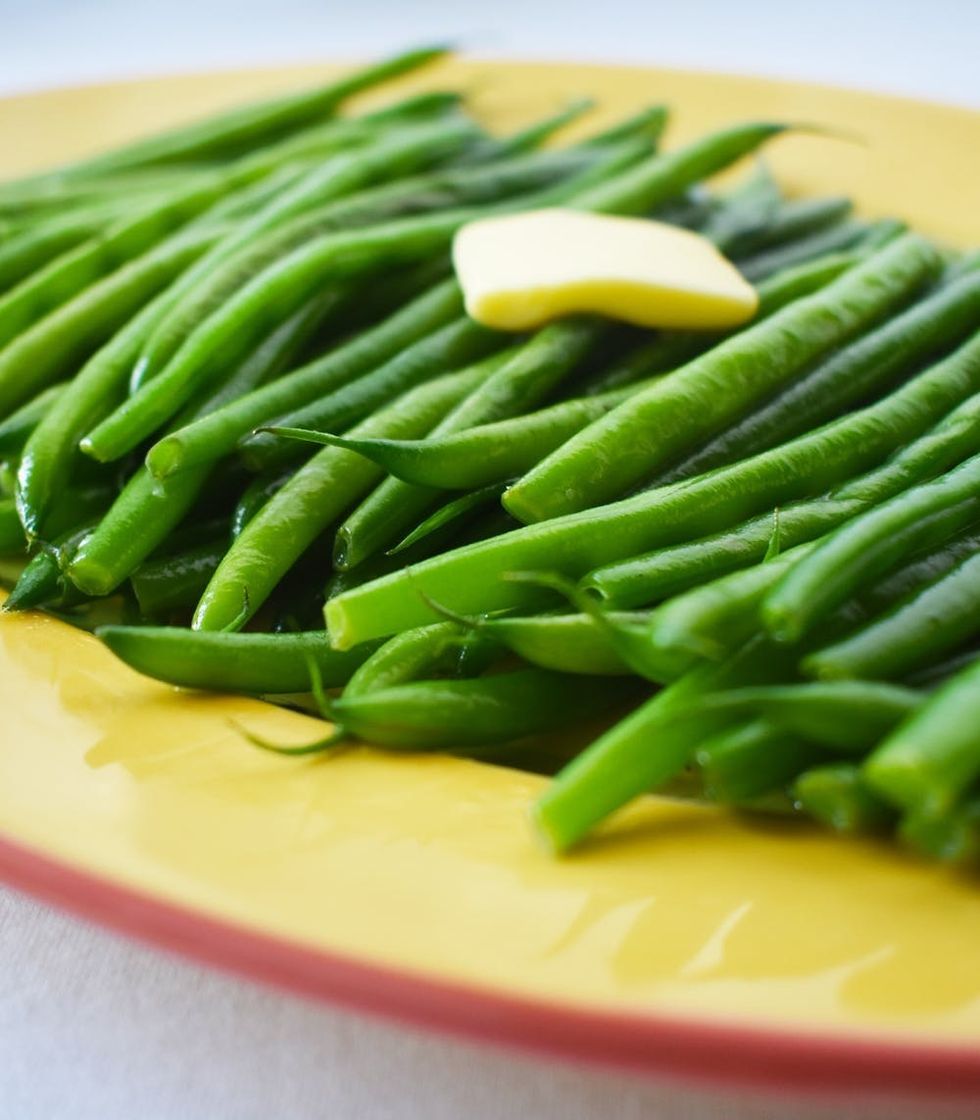 1. Crunchy Green Beans With Butter: Green beans might not seem like an exciting dish to bring to a potluck, but these will be a crowdpleaser. The original recipe makes enough for just four people, so adjust it accordingly. (via Brit + Co)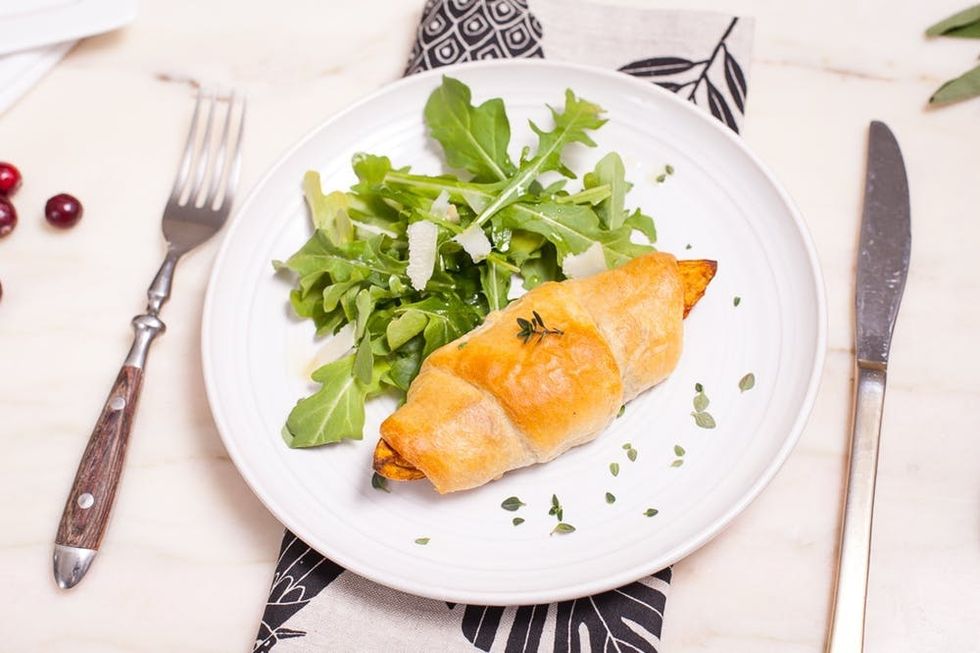 2. Sweet Potatoes in a Blanket: Why serve crescent rolls solo, when you can stuff them with roasted sweet potato wedges, caramelized onion, and cheese? (via Brit + Co)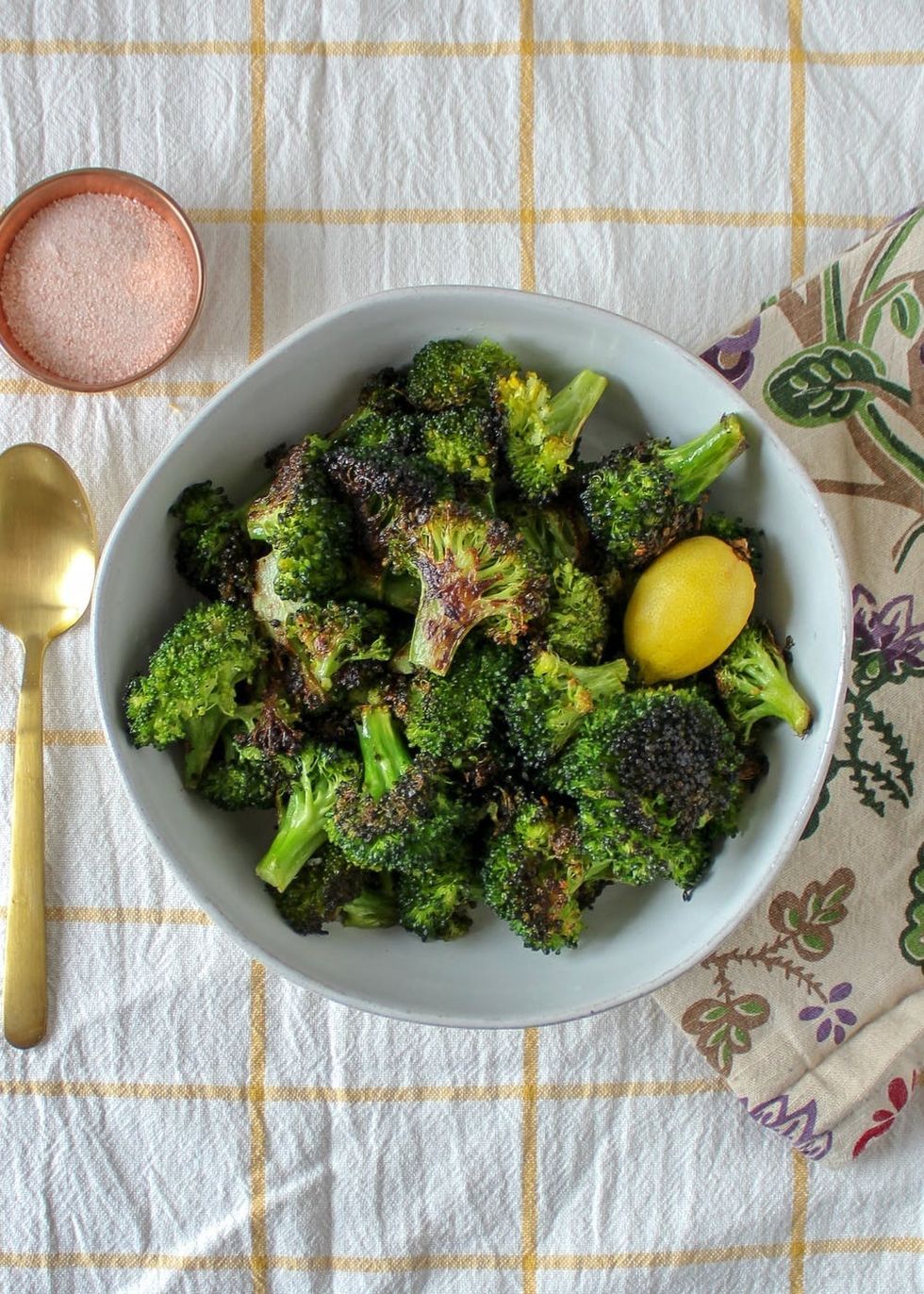 3. Roasted Broccoli: If you're feeding a crowd of picky eaters with different dietary needs, this tasty side is a must; it's vegan, paleo, and Whole30-friendly. (via Brit + Co)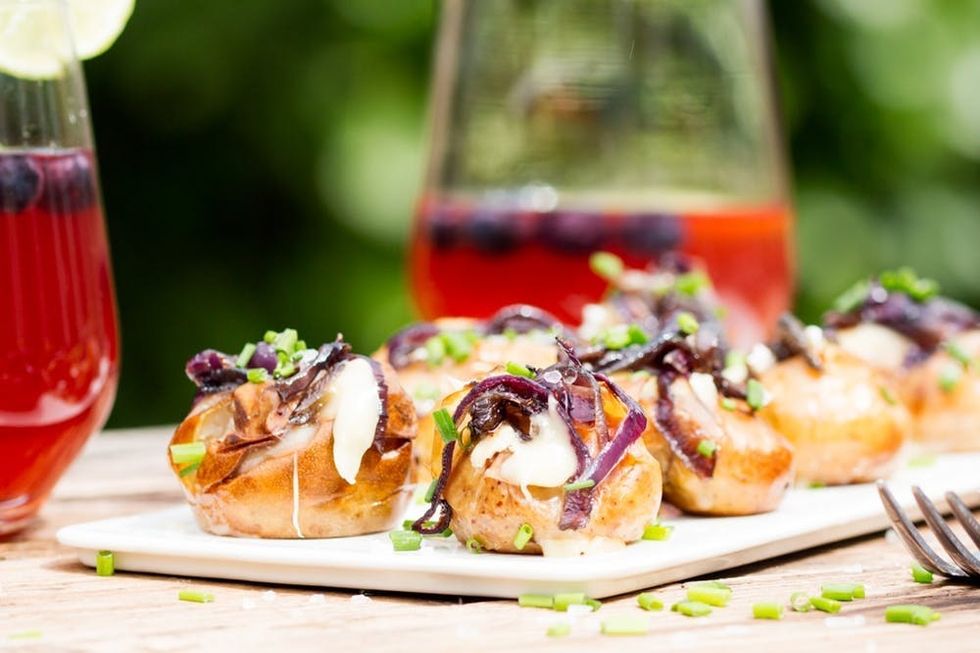 4. Crispy Smashed Potatoes With Pink Tahini Sauce: You can't go wrong with crispy smashed taters, especially when they're served with plenty of gooey brie cheese. (via Brit + Co)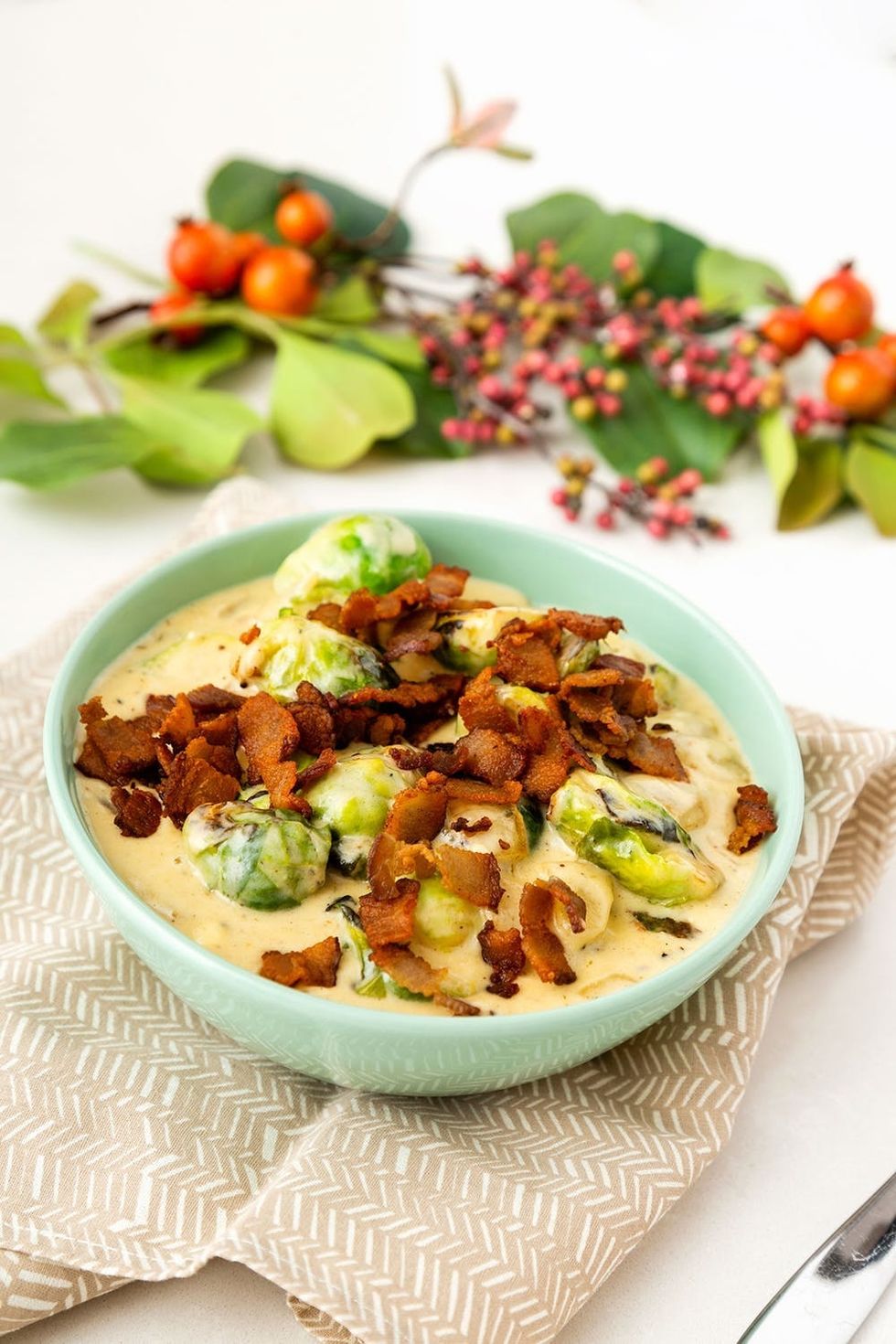 5. Keto Cheesy Brussels Sprouts With Bacon: This hearty dish is as easy as it is delicious. After all, everything is better with bacon and plenty of cheese sauce. (via Brit + Co)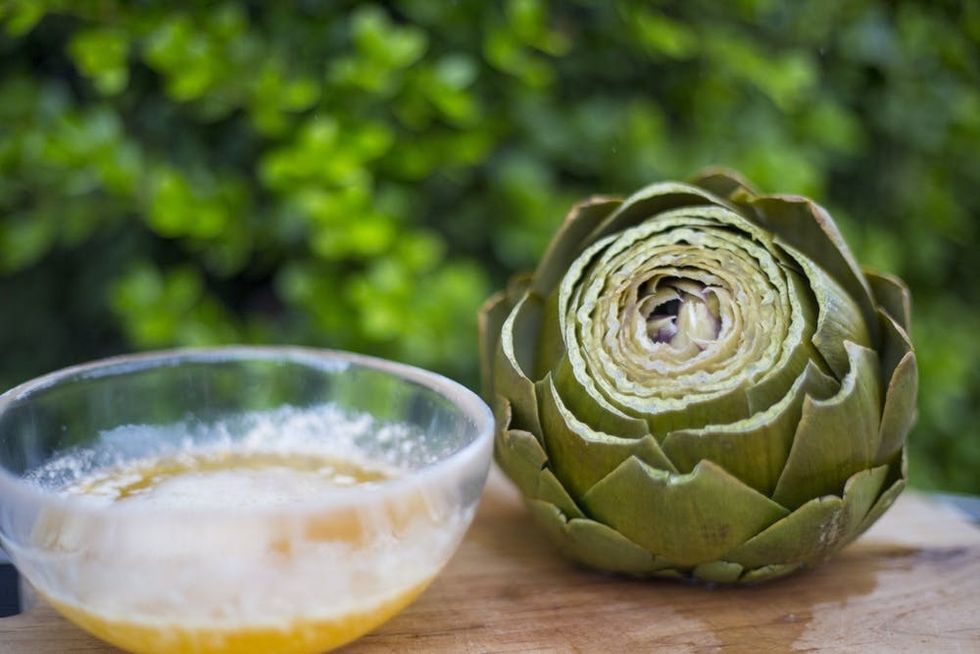 6. Steamed Artichoke With Garlic Butter: If someone in your crew claims that they aren't into vegetables, this dreamy garlic butter, used to dunk steamed artichoke into, might be a turning point for them. (via Brit + Co)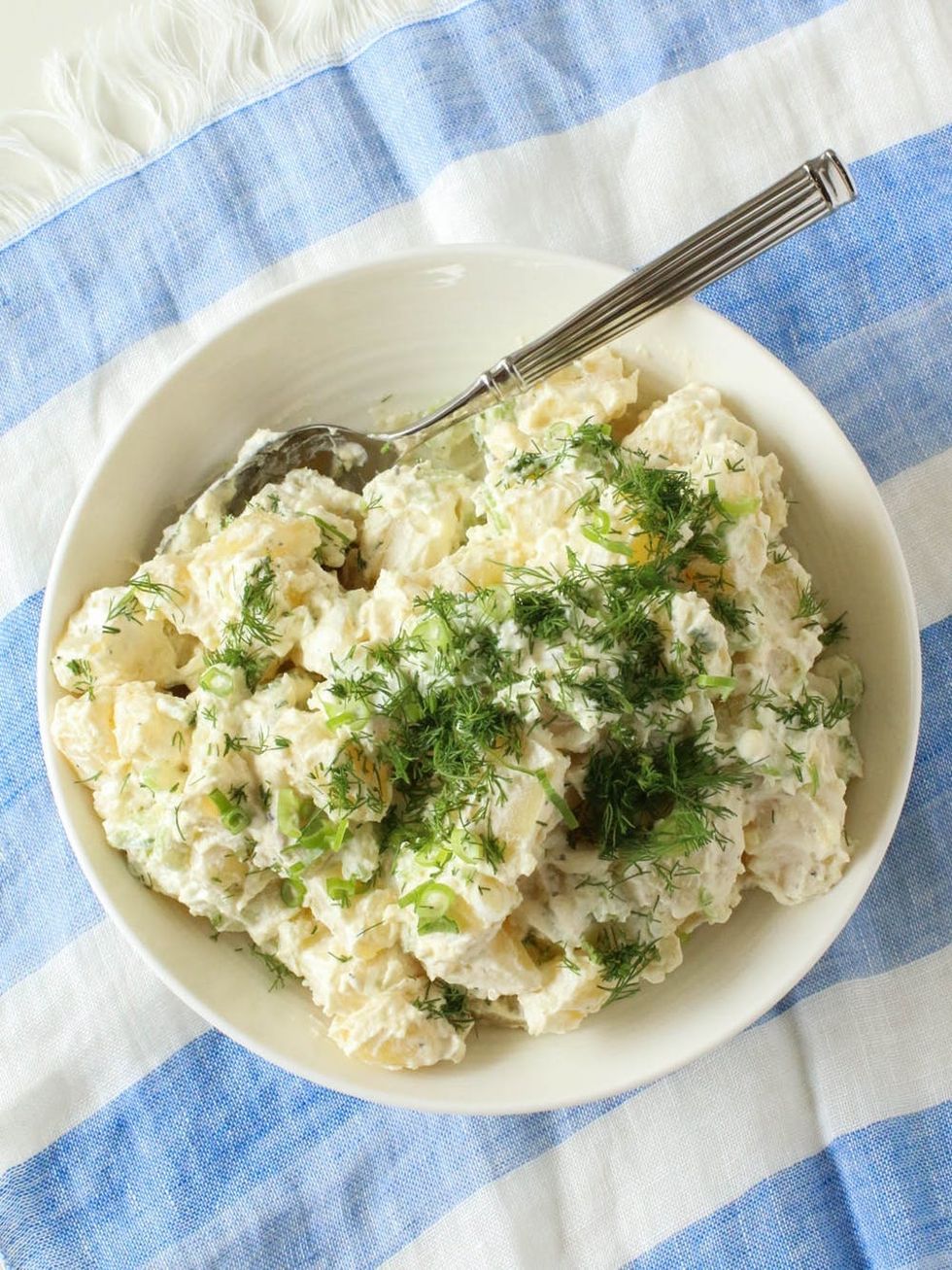 7. DIY Potato Salad: The herbs make this potato salad spring-ready. (via Brit + Co)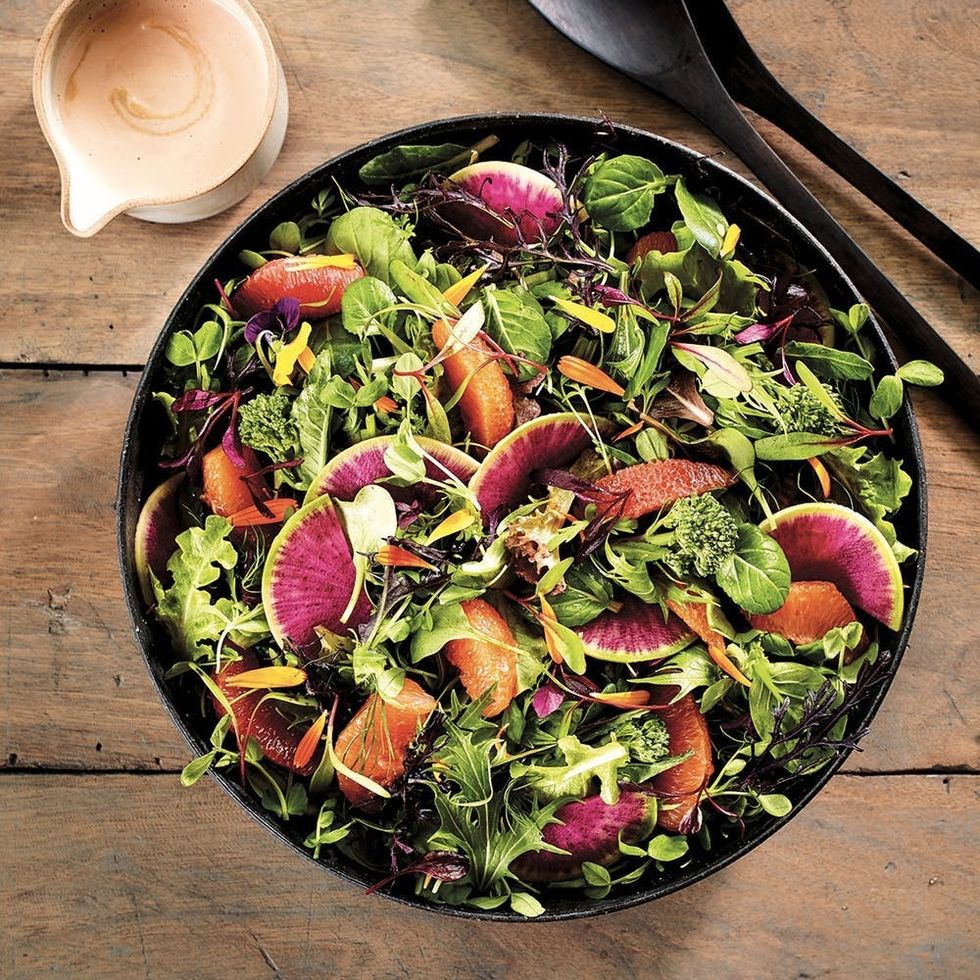 8. Greens & Citrus Salad With Tahini-Ginger Dressing: With plenty of veg and flavorful add-ins, this salad is clearly too legit; too legit to quit. (via Season: A Year of Wine Country Food, Farming, Family, & Friends)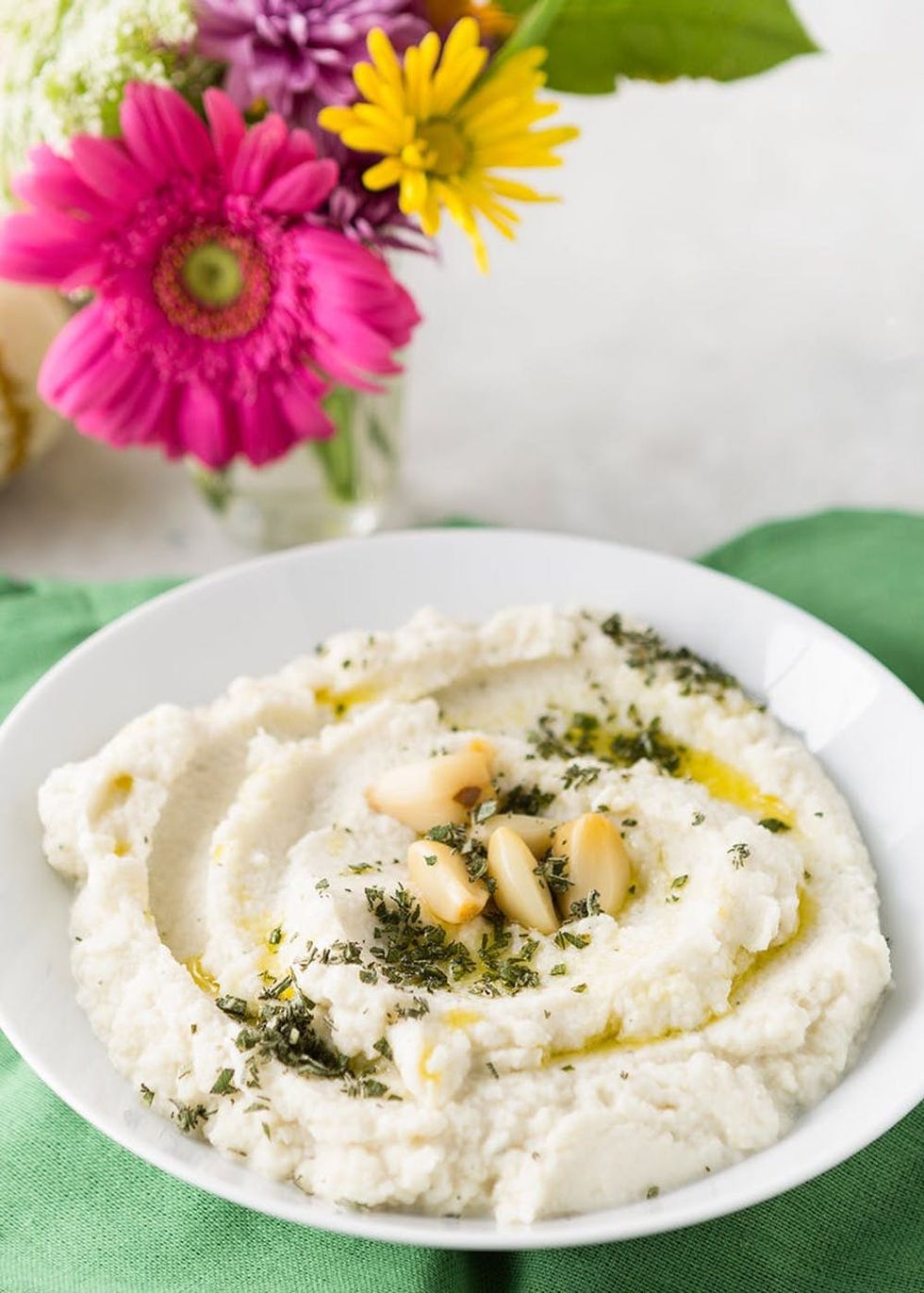 9. Mashed Cauliflower Purée: Cauliflower has become a side dish fave, and this garlicky recipe only gives us reason to keep the momentum going. (via Brit + Co)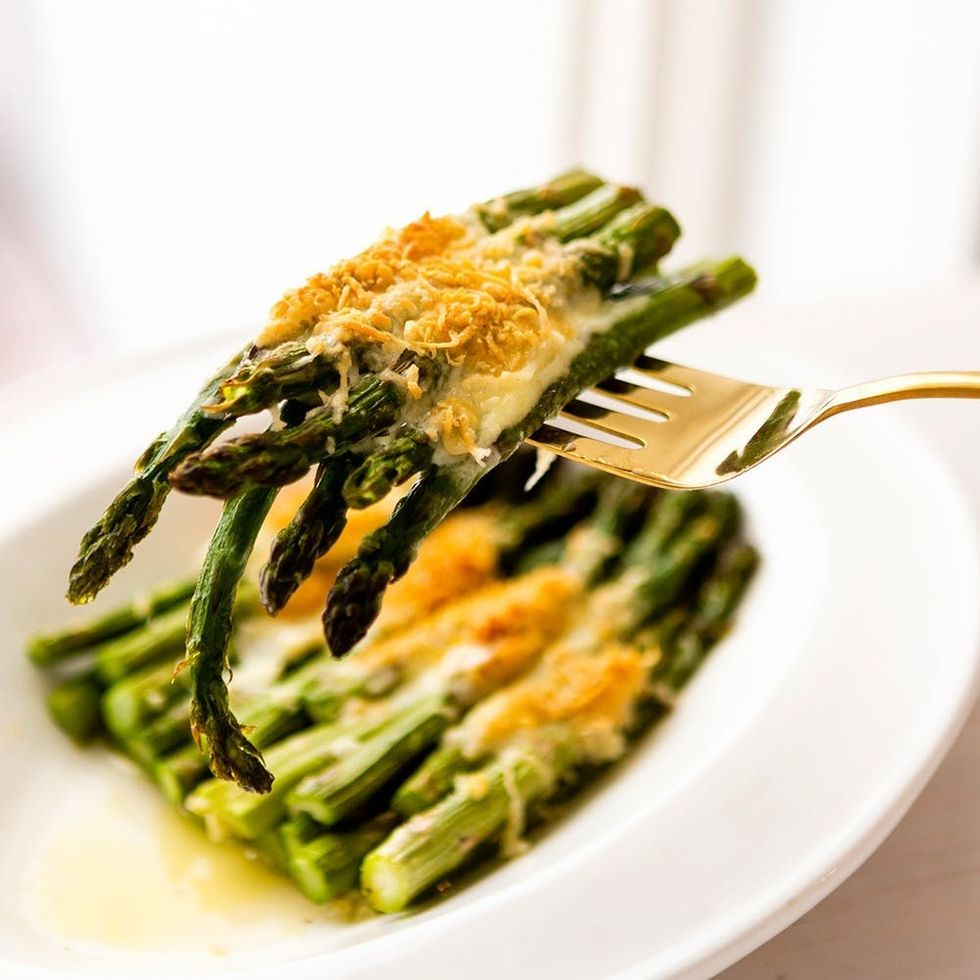 10. Cheesy, Garlic-Roasted Asparagus: Fact: No one is going to pass up a vegetable that tastes like garlic bread. (via Brit + Co)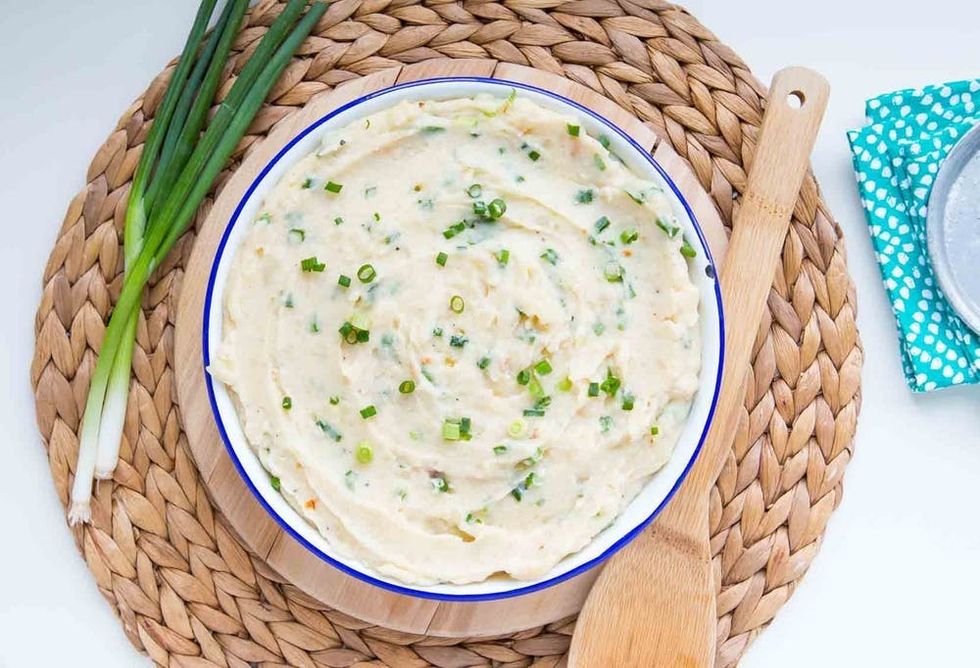 11. Scallion and Greek Yogurt Slow-Cooker Mashed Potatoes: Despite its intricate, show-stopping appearance, it's surprisingly easy to put together thanks to your slow-cooker. (via Brit + Co)
RELATED: So Fresh So Spring: Spring Recipes
Brit + Co may at times use affiliate links to promote products sold by other, but always offers genuine editorial recommendations.
Dana Sandonato
Born in Canada and now living in the beautiful state of North Carolina, Dana is a coffee-reliant food writer with a healthy appetite, a taste for culinary adventure, a thirst for good beers, and an endless hunger for food photography. When not writing for Brit + Co, she can be found pouring herself into her blog-turned-webzine,
Killing Thyme
, or taste-testing at local breweries with her husband. Dana's ideal down time includes pizza, marathoning on Netflix, or watching her fave flicks from the 80s and 90s - no matter how great or awful they are!
Recipes
If you lack a certain way with words, then perhaps you can rely on showing how you feel this holiday season with an artful greeting card you can make at home! Brit dropped by our crafting studio where we teamed with Camp by Walmart to create a choose-your-own-adventure holiday card tutorial. In the interactive video, it's up to you to decide what type of card you want to make — sentimental, or stylish? Three-dimensional, or keep it simple? After you've selected your design vibe, Brit helps you assemble it all together so your last-min card is ready to send. Get ready to pick up a few new DIY tricks when you watch the video now!
Holidays