9 Super-Sweet Ways to Announce You're Expecting on Social Media
Sep 13, 2016
With a switch of your status, you became Facebook official, shouting to the world that your single days were over. You shared your engagement party pics, a few (very carefully curated) bachelorette party photos and almost every one of those crazy-beautiful black and white wedding portraits. Now you're taking the next step and — it's baby time! The test turned pink, purple or spit out a little tiny plus sign, and that's major news. But right now, your about-to-be baby bump is only common knowledge to you and your baby daddy. Check out these cute and creative ways to spill your secret and announce you're pregnant on social media.
---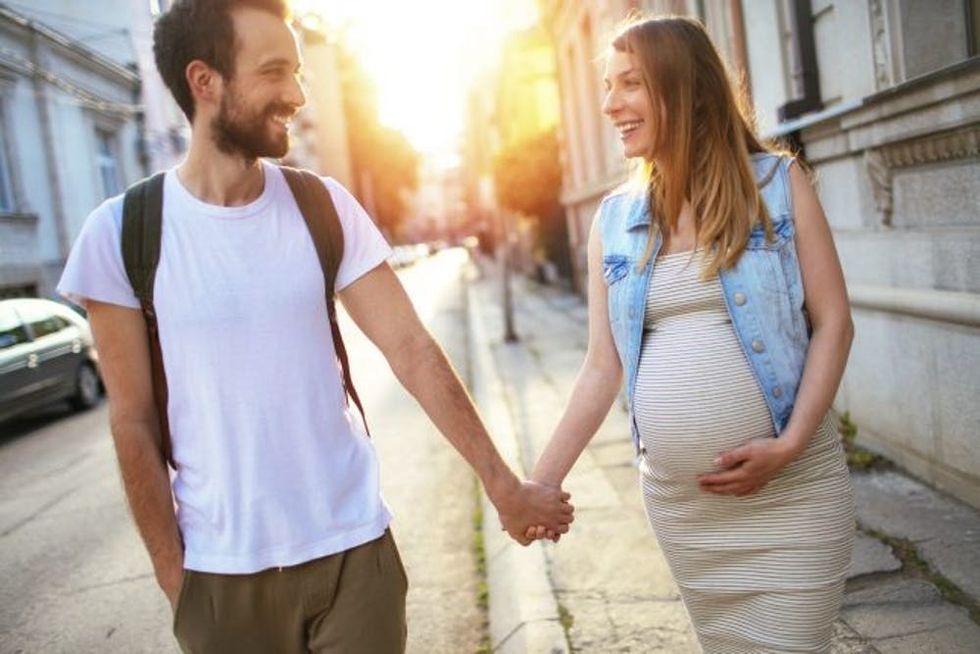 1. Dress up your dog. Right now your fur-baby is the center of your "parenting" life. In nine months, Fido or Fifi will need to start sharing the spotlight. That said, right now your precious pup can still play a starring role and help you with your pregnancy announcement. DIY your dog an "I'm getting a human brother!" or "It's a… human!" shirt or make an announcement sign to prop up in front of your pooch. Snap the pic and post on IG for everyone to see.
Erica Loop
Erica Loop is a freelance writer living in Pittsburgh. When she's not busy creating kids' activities for her blog Mini Monets and Mommies, you can find her trying to hang out with her teenage son, being chased by her two Olde Boston Bulldogs or teaching a children's karate class (she's a third degree black belt!).