Introducing the Most Mouthwatering Summer Barbecue Trend of 2017: The Swineapple
Jun 02, 2017
Summertime is barbecue time, and while we hardly need new innovations for the barbie (why fix what's not broken?) we've got a brand-new, totally drool-worthy, INSANELY sweet barbecue idea for you: The Swineapple. You read that right. Of all the creative barbecue recipes out there, this one may be the most unique. It's *literally* comprised of two hunks of pork surrounded by pineapple and wrapped in bacon. Grab some wines for pairing with your summer meats and tuck in to this bad boy.
---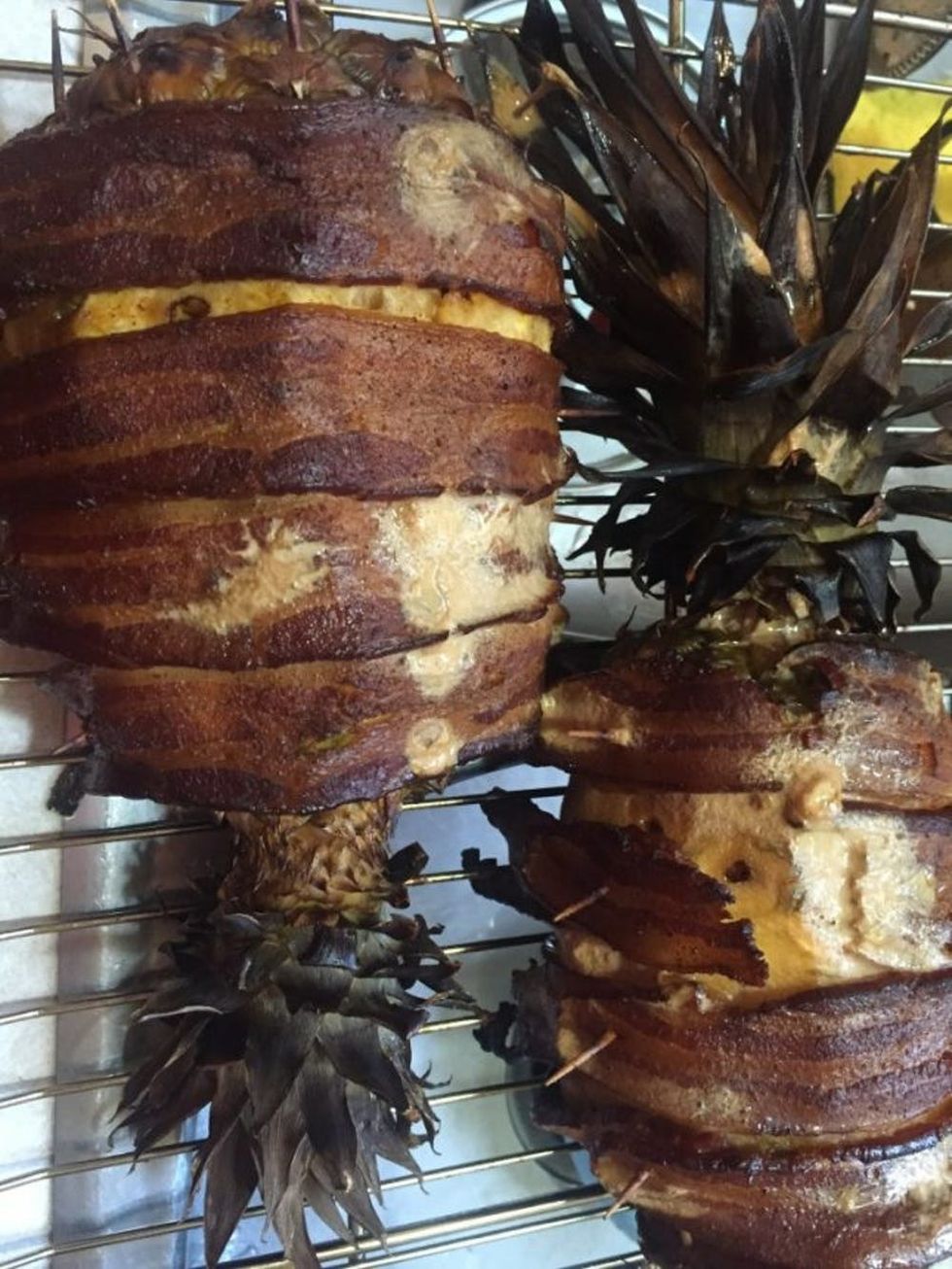 So, first things first: How the heck do you make a Swineapple? You're going to need a smoker, first of all. You'll start by marinating your pork in a delicious barbecue sauce, and then cutting off the bottom of your pineapple. Cut around the core and remove it, and then stuff your marinated pork inside. Wrap the entire thing in bacon and smoke it for about five hours.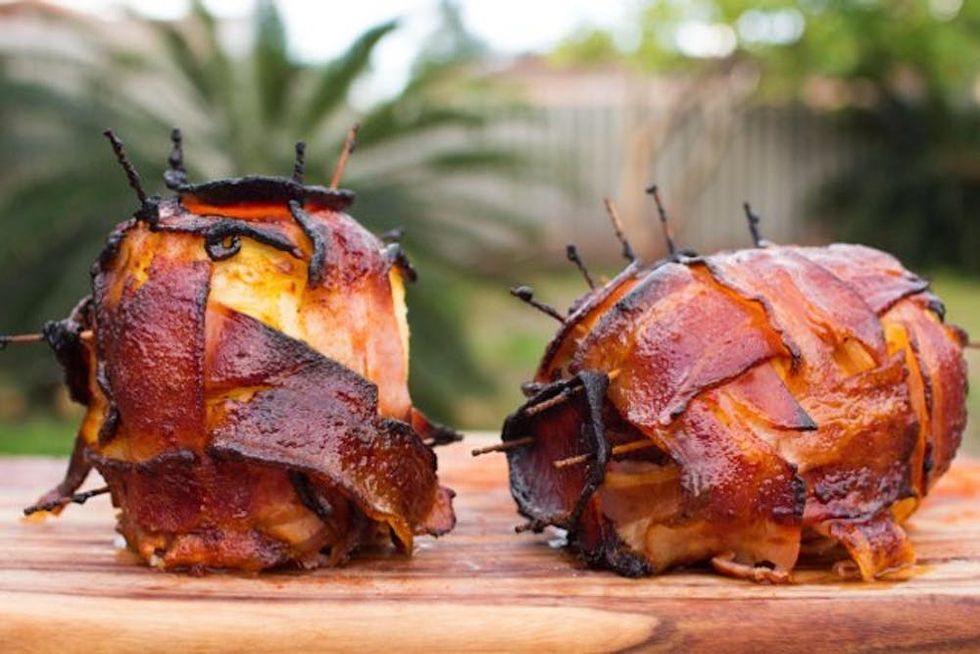 Of course, if you're not into the pineapple-with-leaves-on look, you can remove them altogether and just wrap the whole thing in bacon. Or Canadian bacon. Or sliced ham. Whatever you want, really. You can even stitch the bacon together into a weave pattern.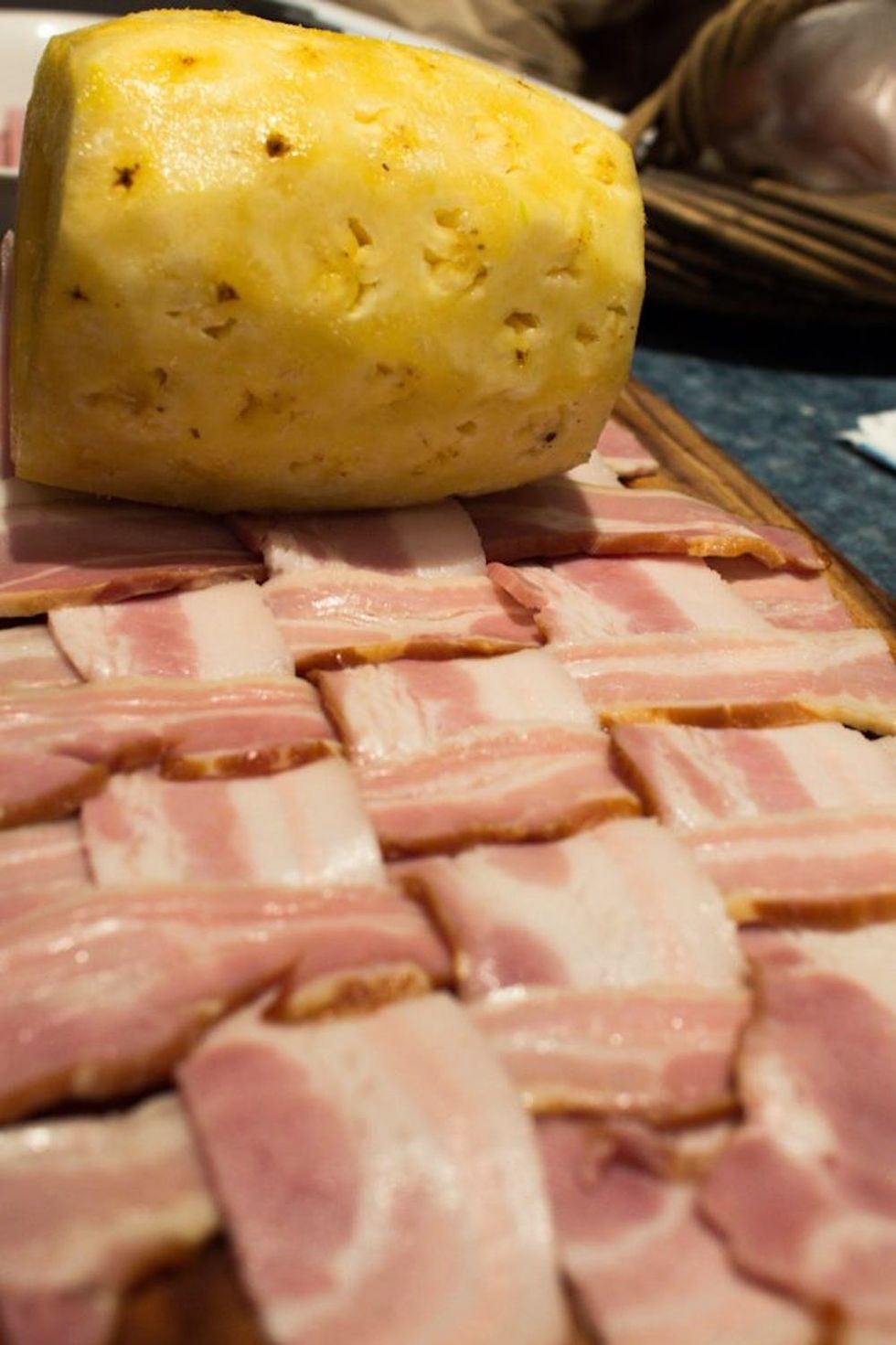 The Swineapple will be totally up your alley if you're a pineapple-on-pizza kind of person. Or, you know, just someone with good taste.
Follow us on Pinterest for more food trends and summer barbecue inspo!]
(Photos via Houseologie and Gusface Grillah)