There's Now a Monthly Subscription Service for Your Birth Control
Apr 09, 2017
The idea of home-delivered birth control has been on our minds for some time now, thanks to virtual prescription delivery service Nurx. Launched in early 2016, the site is available to lucky ladies in California and New York, DC, Illinois, Washington, Pennsylvania, and Florida. Now, in addition to having the ability to buy the pill without a prescription in some states, comes a new, subscription-based option for convenient contraception: a BC concierge service called The Pill Club.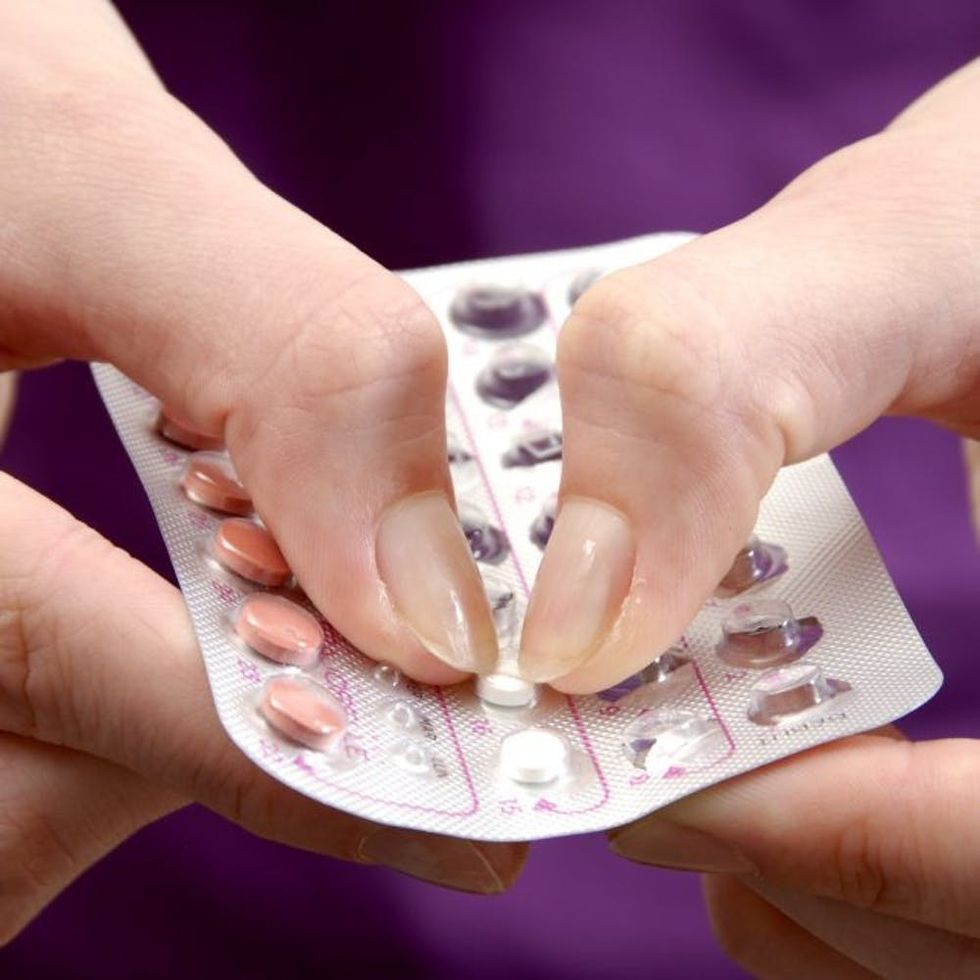 ---
So just what the heck is TPC? Similar to Nurx, The Pill Club delivers birth control (including the pill, patch, ring, and even emergency contraception) straight to your door every month. But this one goes far beyond simply eliminating the need to run to your local pharmacy, as it strives to offer the ultimate custom, educational, and friendly experience for each and every single member.
Founded by "medical professionals, women's health advocates, and software engineers trained at Stanford University," The Pill Club takes care of everything, and we do mean everything. Its team of professionals will "call all doctors on behalf of our patients to authorize more refills… talk with insurance companies to make sure patients don't pay a dime more than they need to," and answer any questions you may have, from choosing the right contraception for you to possible side effects, all via text message.
Signing up is simple, and only requires you to complete three steps. First, you enter your personal information. Then, fill the club in on the deets of your current prescription and pharmacy or, alternatively, have your doctor fax them with new info. (If you don't have a personal doctor, TPC is actually able to prescribe medication in California, and is hoping to be able to do the same in New York soon.)
Finally, fill in your insurance information, and voila! That's it! If you don't have insurance, not to worry: Customers in the states of Arizona, California, Florida, Hawaii, Illinois, Massachusetts, Nevada, New York, Ohio, and Washington can still sign up for TPC regardless, with the option to ship out of state for vacation or summer home needs. You'll simply be charged an annual $15 consultation fee, and they'll work to find you the best possible prices for everything you need from there.
Once you're registered and approved, The Pill Club will proceed to send you tracking information each month as soon as your prescription is shipped.
Guess we can go ahead and officially cross "Run to pharmacy" off our to-do list — score!
Would you try The Pill Club? Tweet us @BritandCo.
(h/t POPSUGAR; photo via Getty)
Barbara Pavone
Barbara Pavone is a pop culture-obsessed writer based in beautiful (but ridiculously cold) Montreal, Canada. When she's not working, she's sipping on a Pimm's Cup and daydreaming about her celebrity hero, Saint West.
Entertainment