These Magnetic False Eyelashes Will Blow Your Mind
Jul 01, 2016
Oh, eyelashes. They're undoubtedly the ficklest part of our beauty routine. Between curling, combing, applying mascara and then reapplying mascara because you poked your eye and now there's black gunk all over your face (oh, just me?), it can be a hassle. So, it makes sense that lash extensions have become so popular as of late. It's an easy way to get that "wow factor" without the mess. But if you're looking for another lazy girl-approved way to amp up your eyelash game, please allow us to introduce you to our newest beauty obsession: magnetic falsies.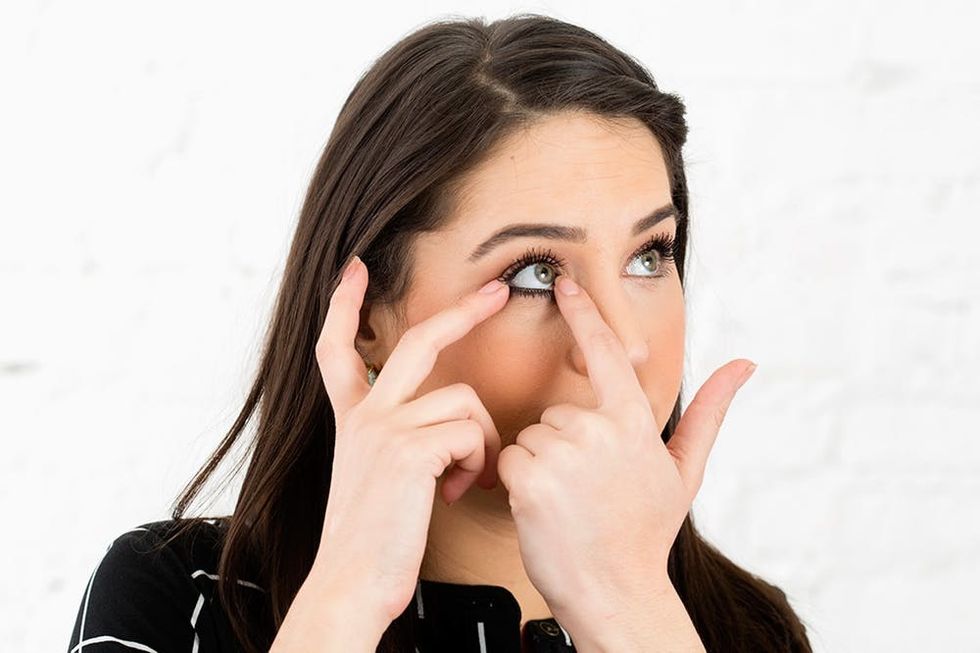 ---
As you might expect from the phrase "magnetic," One Two Lash's innovative new beauty product totally eliminates the messy and problematic element of lash glue. But what you might not expect is that there's no strip of metal required. Wait, but how TF does it stick to your eyes then?
We'll explain: Each set of lashes actually comes with four lashes you'll use. For each eye, there is a top and bottom set of lashes that essentially sandwich around your actual top lashes. The two bond together via the magnets attached to the base of each set. If you're still like "Wait, WHAT?" Check out the quick demo video on their site for some visuals.
Like contacts, it might be something that takes a few tries when you're first starting out. But as you perfect your hand placement, it could become a 5-second routine. And if you mess up, don't worry about it. The magnetic lashes are meant to be used over and over again. The lashes come in three different styles: original, bold and accent. Each set is $59 and is available for pre-order right now.
What's the coolest new beauty product you've seen recently? Share with us on Twitter @BritandCo.
Cortney Clift
Cortney is the senior writer and special projects editor at Brit + Co. She typically covers topics related to women's issues, politics, and lifestyle. When she's not buried behind her computer you'll find her exploring New York City or planning her next big adventure.
Beauty News