This Boozy Mulled Wine Hot Chocolate Recipe Is the Ultimate Festive Tipple!
Dec 22, 2016
Mulled wine — it's not exactly the most stylish drink of the season, is it. It's often served by Grandma, alongside cough-syrup-tasting sherry and eggnog laced with anything from the back of the drinks cupboard (try our eggnog colada for a seriously good upgrade), but we drink it because it's Christmas, and it's the rule. Well, we're experimenting this year, and one of our favorite festive creations is this mulled wine hot chocolate — aromatic mulled wine, infused with orange and spices, mixed with warm cocoa. Not your milky cocoa (we don't want any curdling disasters), this is a water-based cocoa made sweet and rich with brown sugar. Pour into pretty teacups (try these upcycled teacups) or mugs, and it'll change the way you think about mulled wine forever!
---
Serve with one of these fruity cranberry recipes for the ultimate indulgence.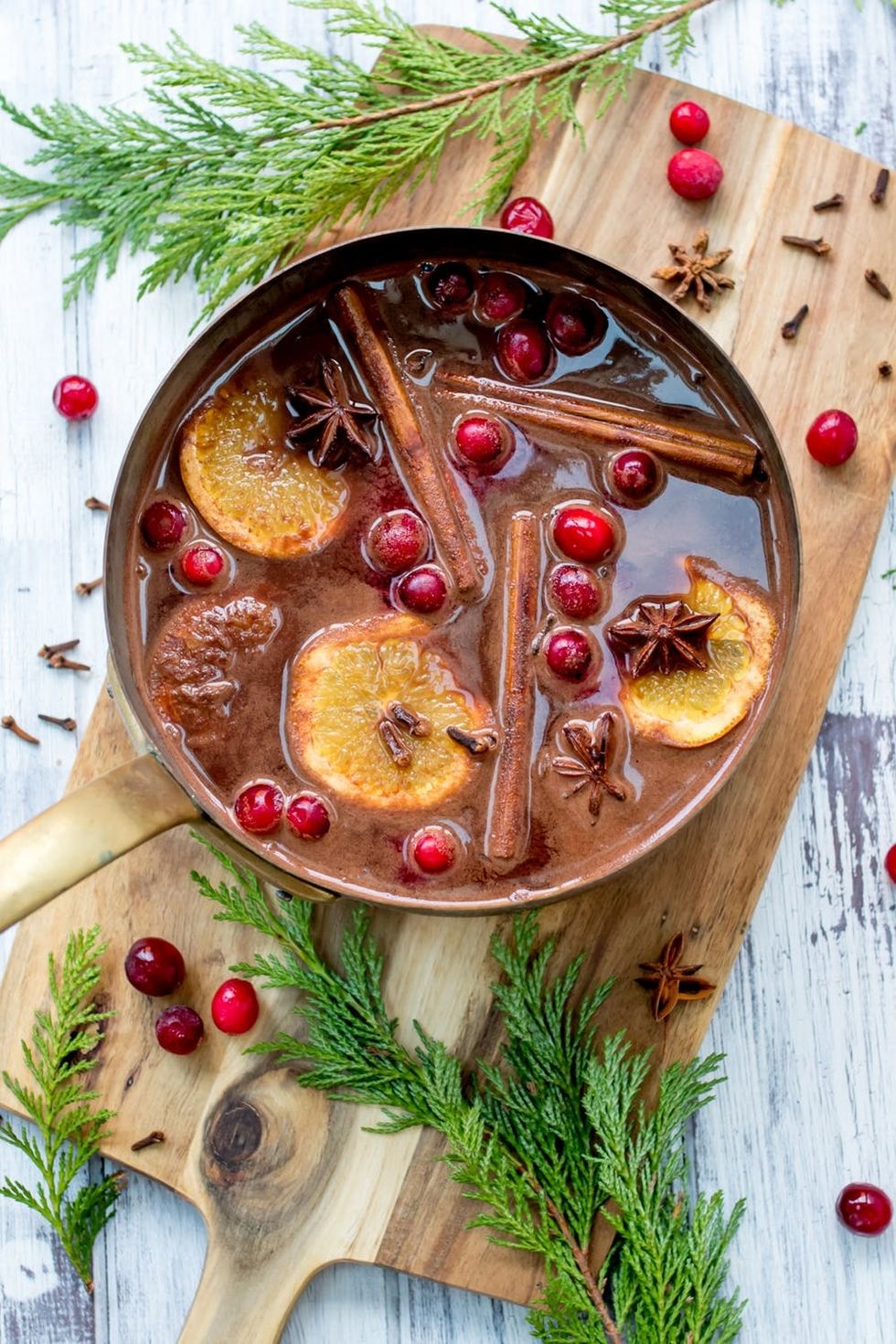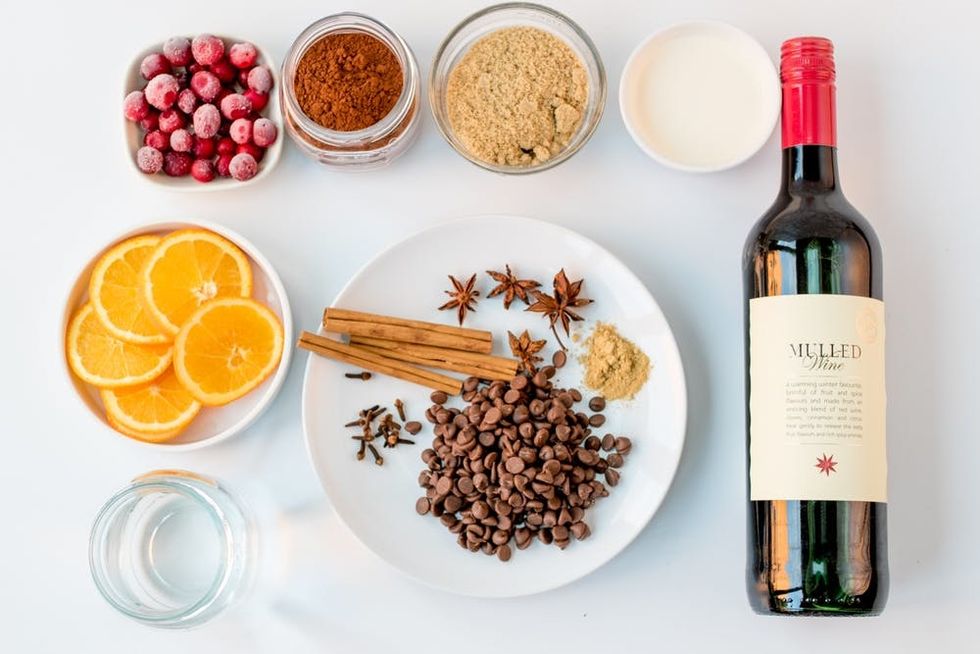 Instructions: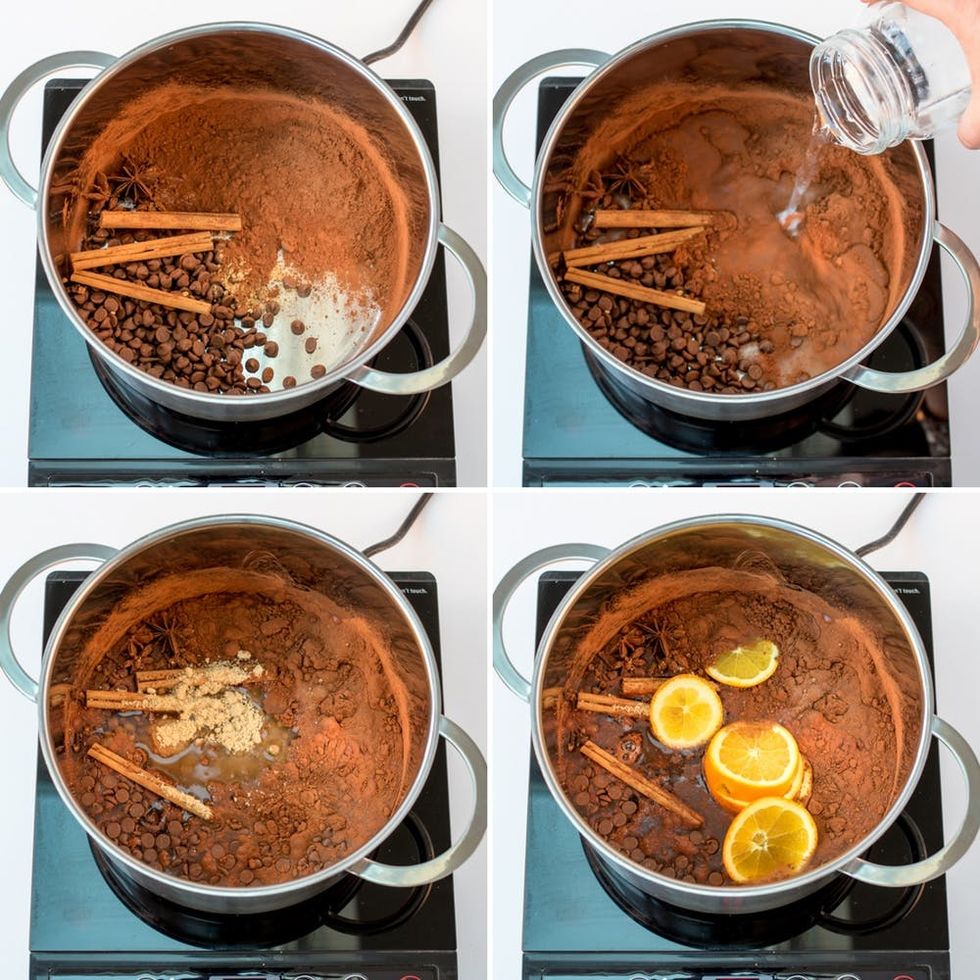 Add cocoa powder, cinnamon sticks, star anise, ginger and chocolate chips to a large saucepan. Pour in the water, then add the sugar and orange slices.
Heat on a medium heat, stirring occasionally until the sugar has dissolved, then turn down the heat and simmer for 10 minutes. Pour in the mulled wine. Heat gently for another minute or two until warmed through (don't boil), then turn off the heat.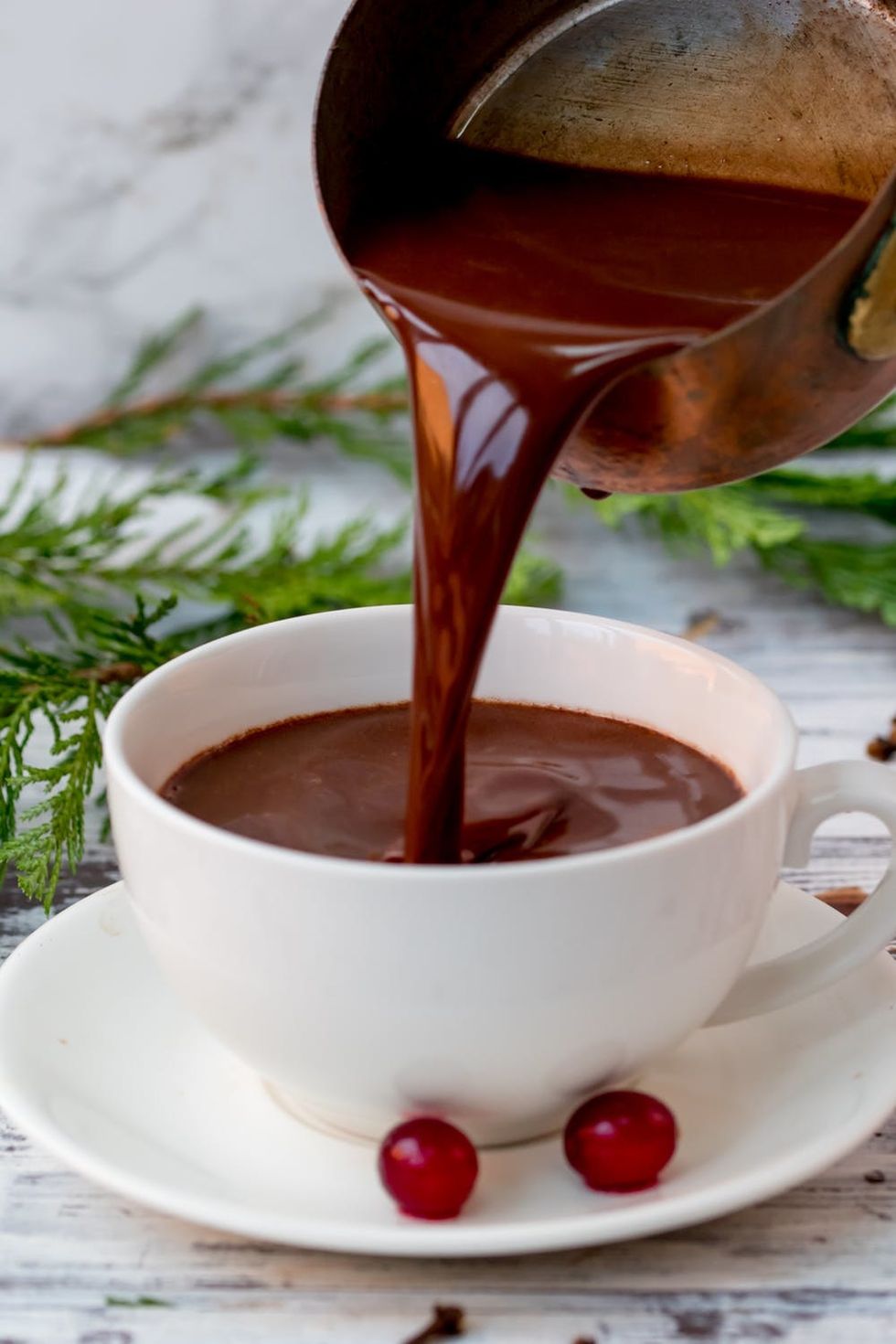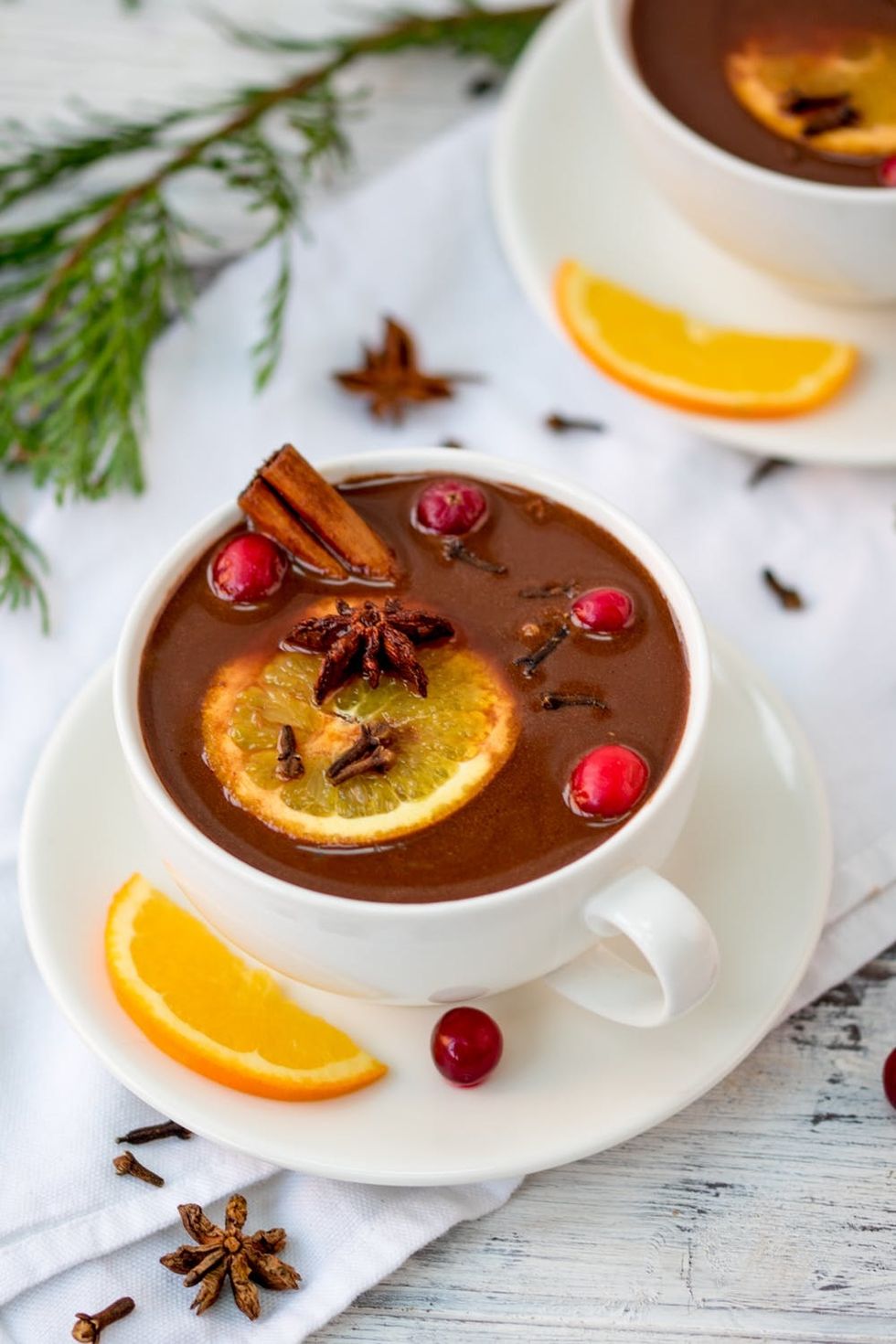 Pour into cups and top with cranberries and orange slices. Add some of the spices from the pan too if you like.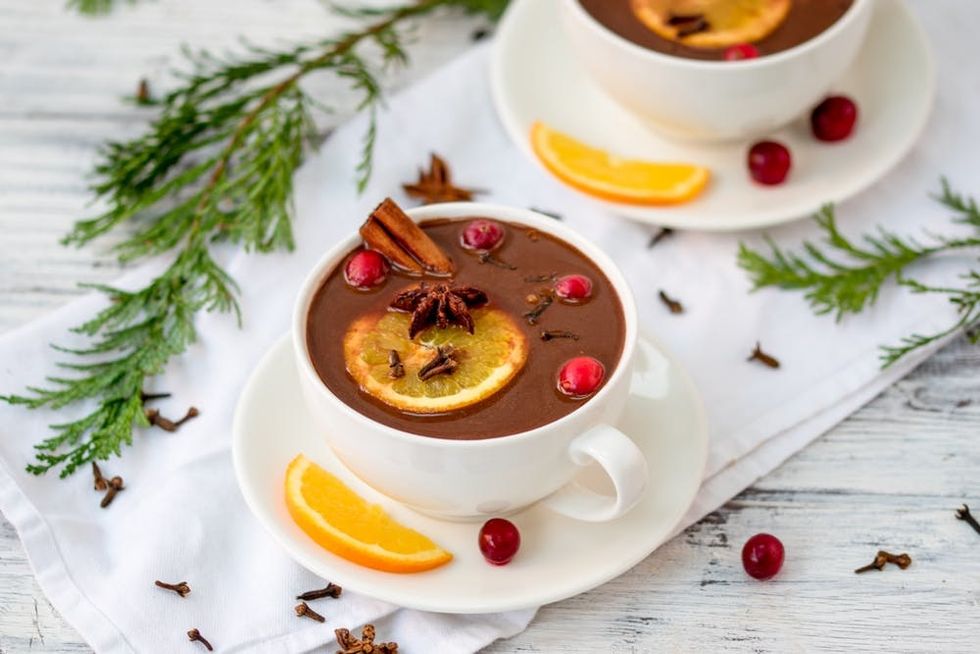 Are you making any festive drinks this season? Tag us on Instagram with your pictures, and follow us on Pinterest for more delicious drink recipes!
Nicky Corbishley
Nicky lives in Cheshire in the UK with her husband Chris and their two children Gracey and Lewis. She spends her days creating, photographing and writing recipes for her blog
Kitchen Sanctuary
.