These Low-Carb Trader Joe's Meals Let You Stay Keto on the Quick
Jan 04, 2019
For many of us, 2018 was a doozy, but we here at Brit + Co are ready to hit refresh in 2019! Follow our Hit Refresh series through January and February for new ideas, hacks, and skills that will help you achieve (and maintain!) those New Year's resolutions.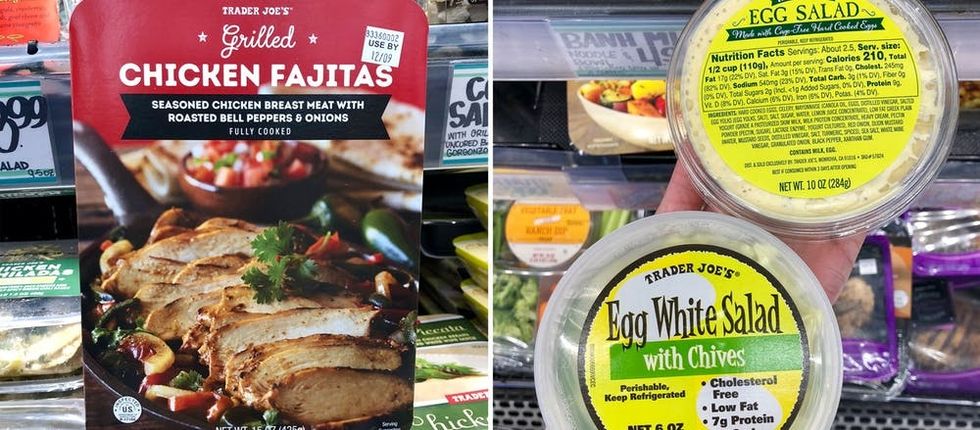 Full of tempting wines, party-worthy snacks, and delectable desserts, Trader Joe's is the ultimate test of willpower when you're shopping on an empty stomach — especially if you're on the keto diet. Luckily, the chain carries several conveniently low-carb meals. Here are eight keto-friendly Trader Joe's meals that are ready to be quickly microwaved, tossed over greens, or eaten straight from the package — all with 7 grams or fewer net carbs per serving.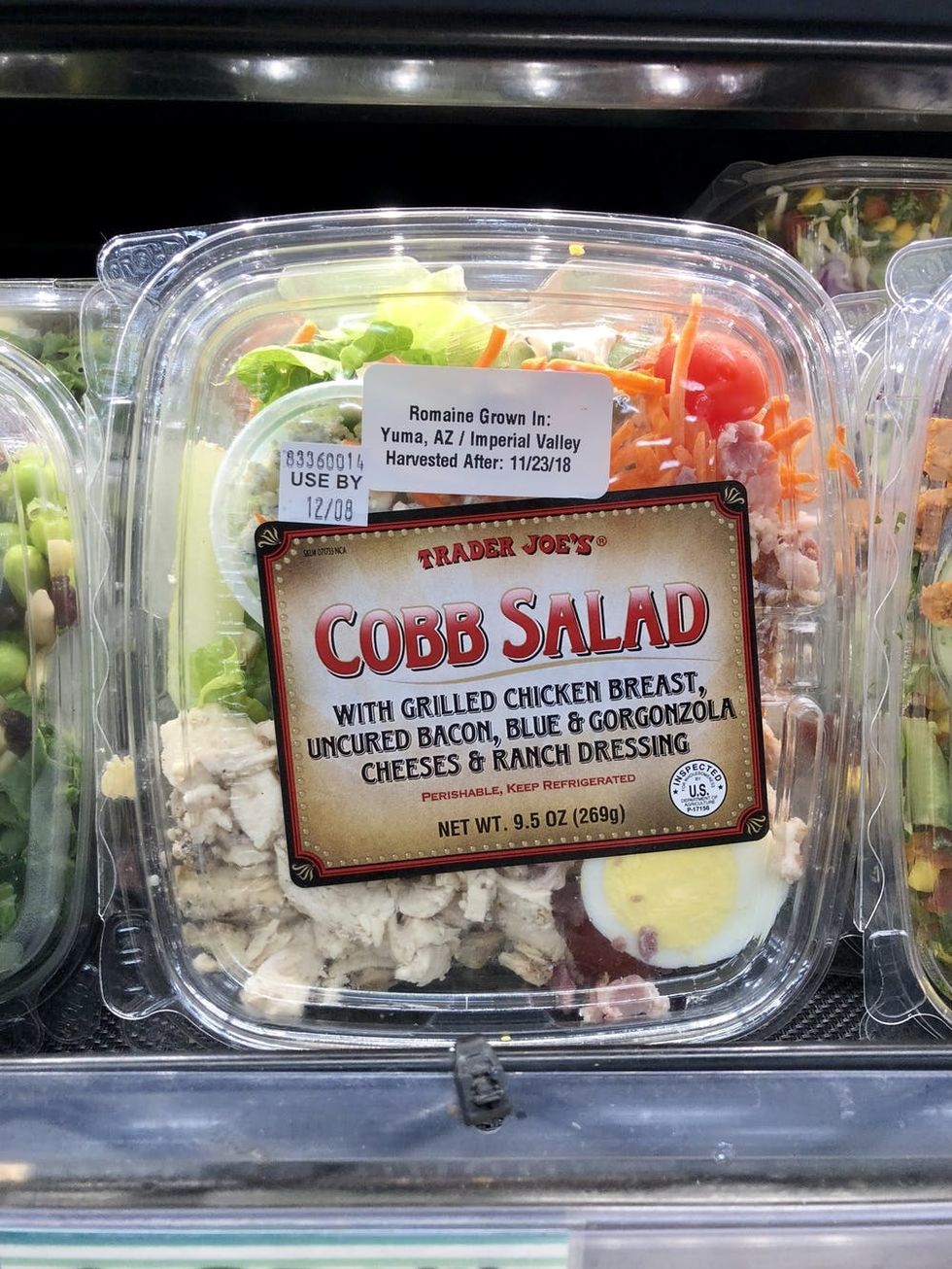 Cobb Salad With Grilled Chicken Breast, Uncured Bacon, Blue & Gorgonzola Cheeses, and Ranch Dressing ($4): This package of leafy greens, protein-rich chicken, crispy bacon, tangy cheese, and creamy dressing epitomizes what a keto salad should be — and it has just 6 grams of net carbs.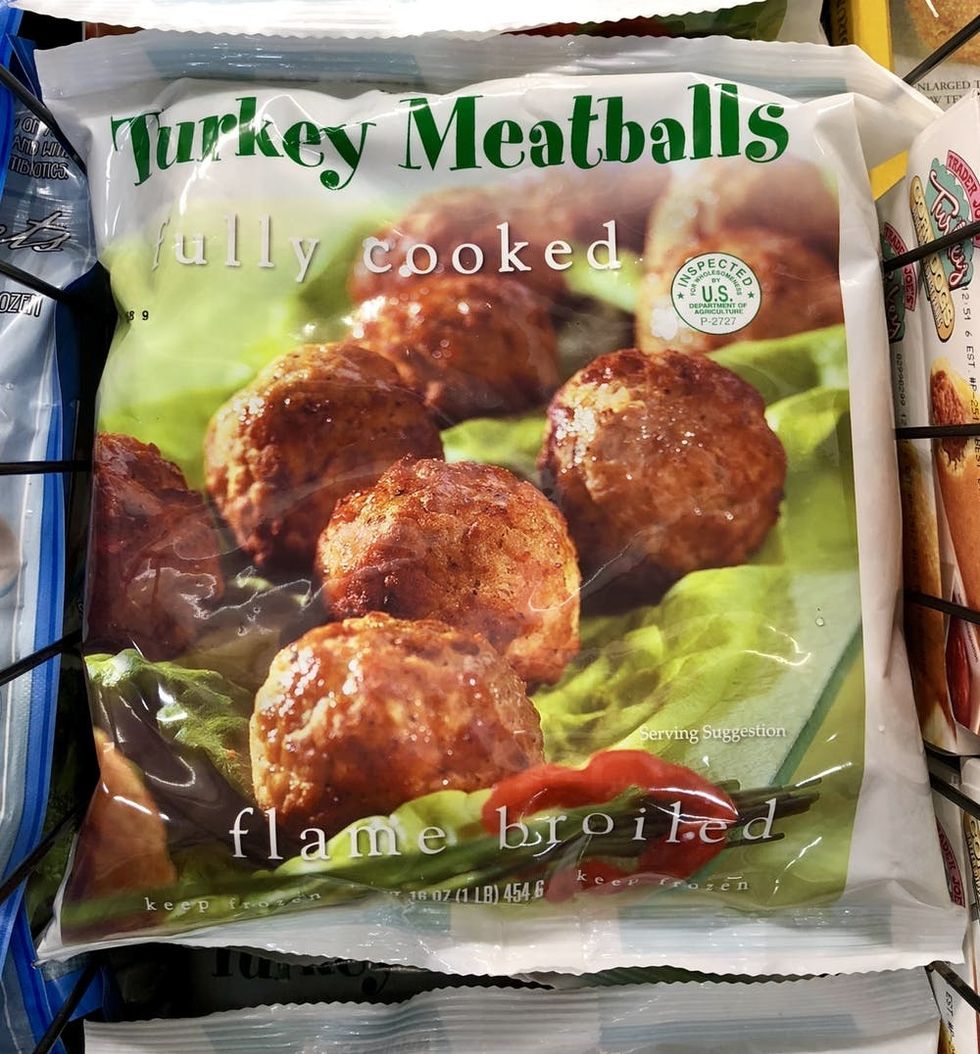 Turkey Meatballs ($4): These fully cooked meatballs make a tasty accompaniment to mixed greens or leftover roasted veggies, but with 3 grams of net carbs per serving and a simple composition of turkey and staple seasonings, they'll pair with just about anything.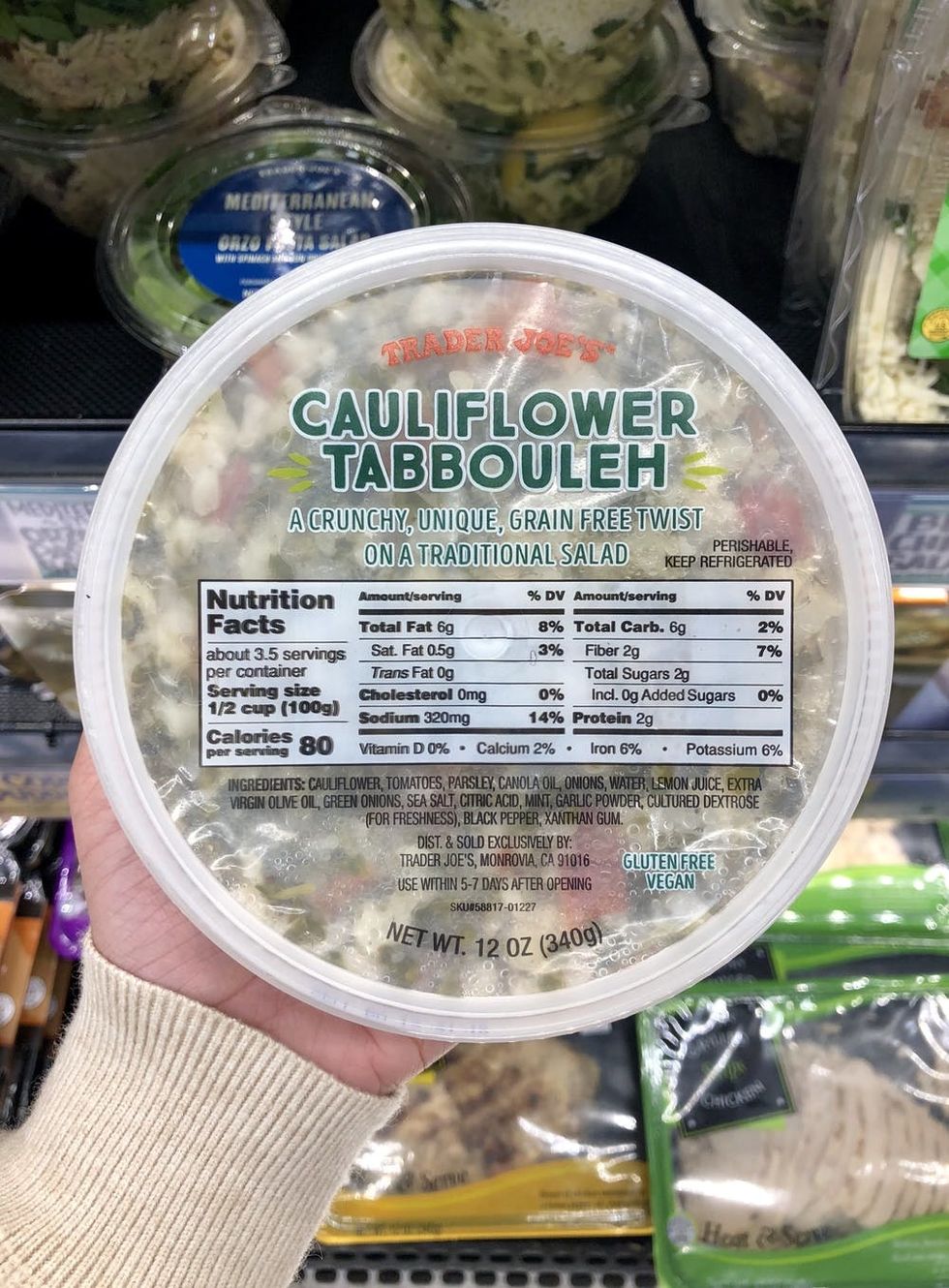 Cauliflower Tabbouleh ($4): This grain-free twist on tabbouleh — with juicy tomatoes, zingy onions and lemon juice, and plenty of parsley — gives riced cauliflower (4 grams of net carbs per serving) the royal treatment. Pack in your work bag with chicken, pork, or another protein for a complete meal.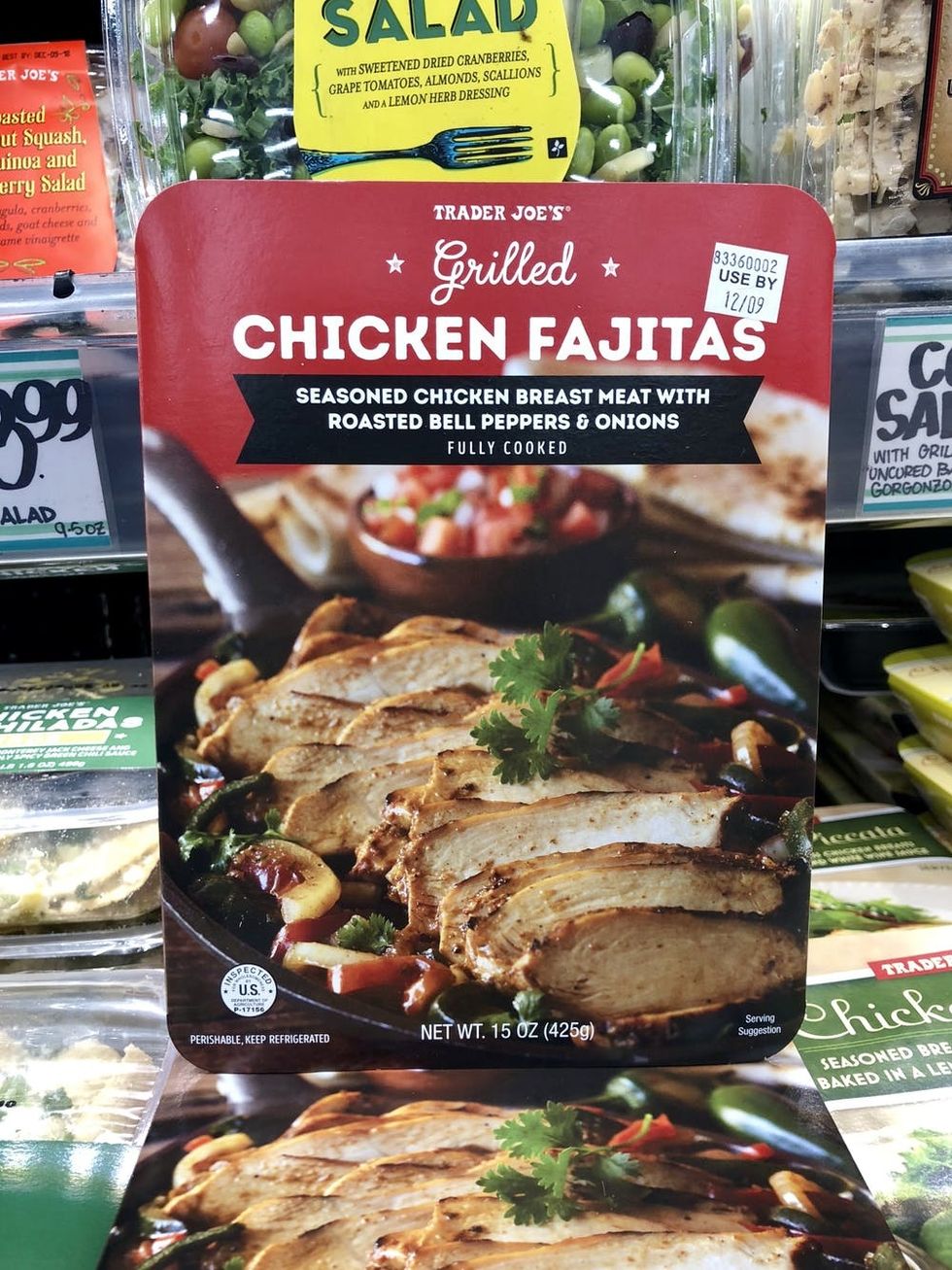 Grilled Chicken Fajitas ($6): Pop this flavorful tray of seasoned chicken breast and roasted bell peppers and onions into the microwave, then serve over salad greens or last night's veggies. There are 3 grams of net carbs per serving, so feel free to pile on some guacamole too.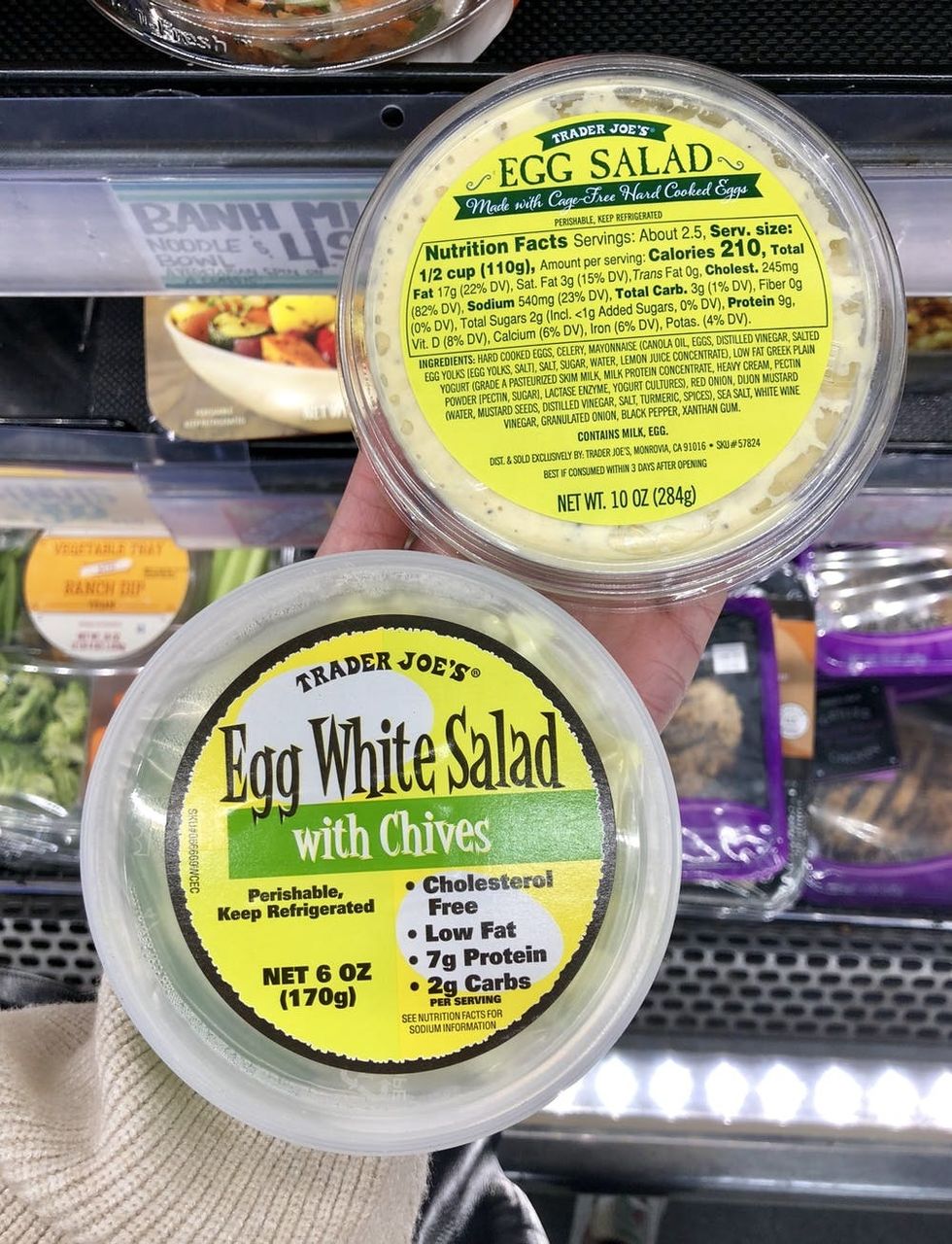 Egg Salad ($4) and Egg White Salad With Chives ($3): Choose your own adventure with Trader Joes' silky egg salads, which each have 3 or fewer carbs per serving. We'd happily eat them over greens or spooned onto cloud bread.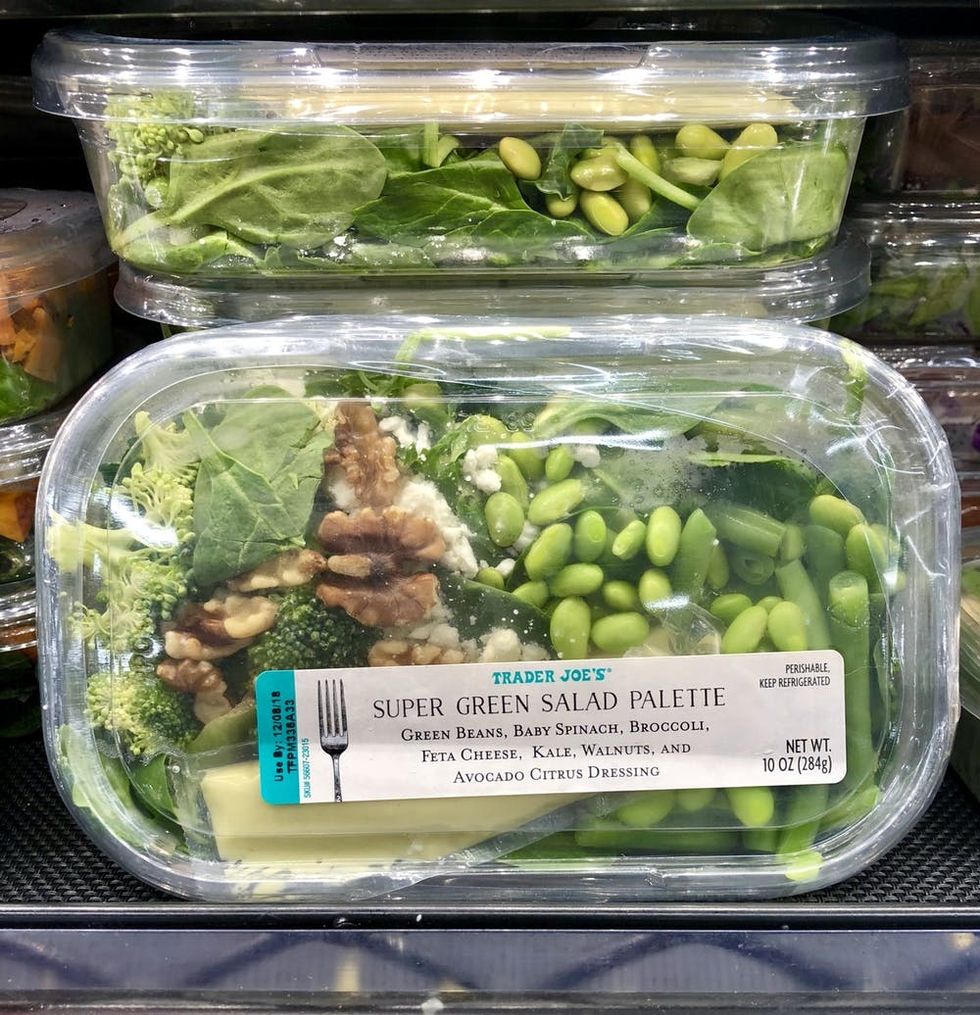 Super Green Salad Palette ($5): For a lighter (but still satisfying) salad, opt for this delightfully crunchy mix of baby spinach, kale, green beans, and broccoli, tossed with feta cheese, walnuts, and an avocado-citrus dressing. Just remember that there are 3 servings in the container when you're tallying up the nutrition info.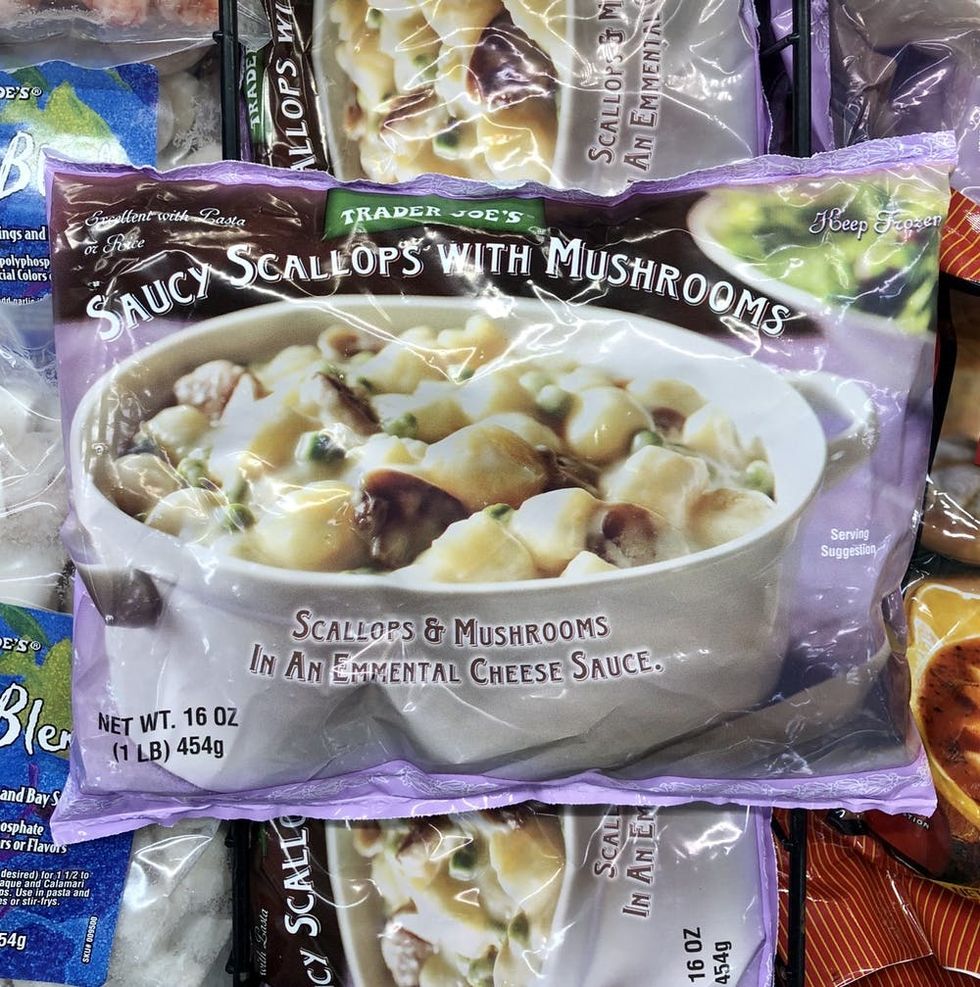 Saucy Scallops With Mushrooms ($7): About as elegant as a frozen meal in a bag can be, these Emmental-cheese-enrobed scallops, mushrooms, and peas are ready to eat after a quick stint in the microwave. Serve with sautéed spinach or extra mushrooms for a more veggie-focused meal. This one has 7 grams of net carbs, so be mindful of your portioning.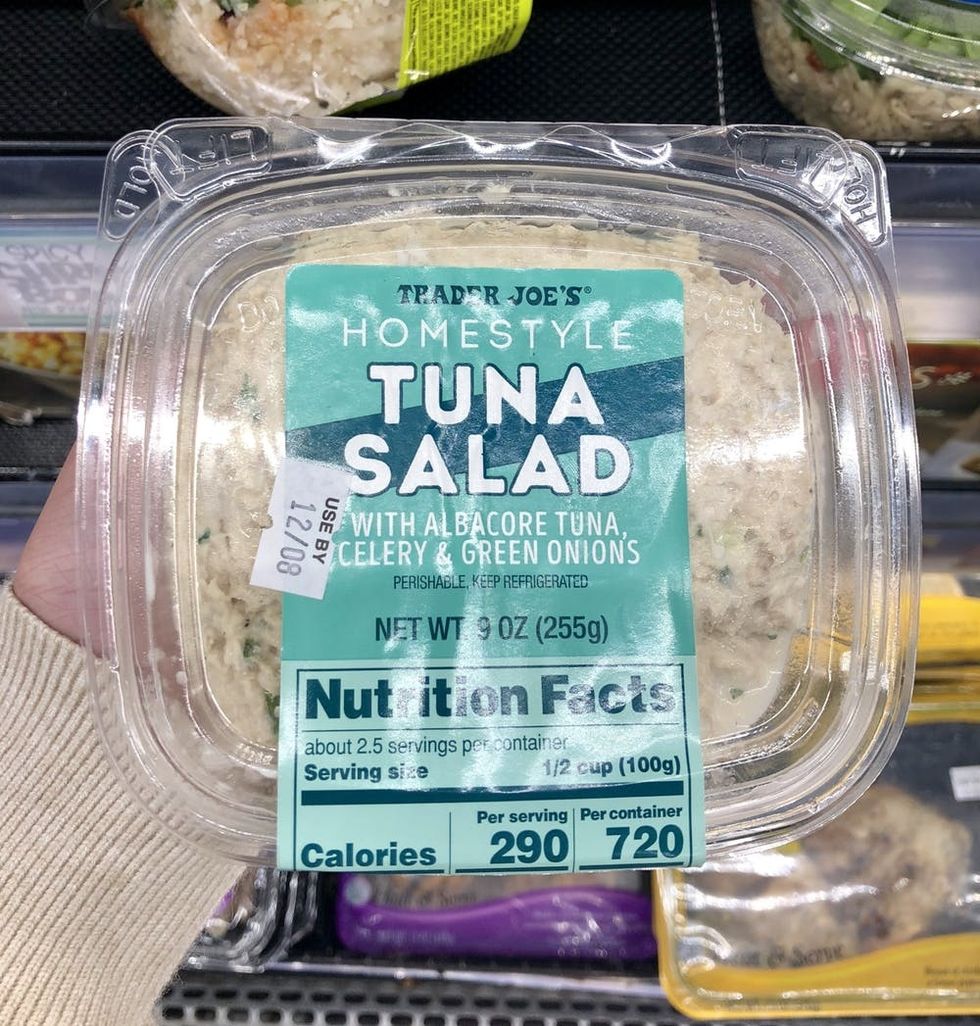 Homestyle Tuna Salad ($4): Simple tuna salad, packed with eggs, mayo, celery, green onion, and Dijon, begs to be tucked into lettuce wraps for an easy keto lunch in minutes. Per serving, it has 2 grams of net carbs.
Need more low-carb shopping tips? Follow Brit + Co on Pinterest.
Brit + Co may at times use affiliate links to promote products sold by others, but always offers genuine editorial recommendations.
(Photos via Sara Cagle/Brit + Co)
Sara Cagle
Sara is a food and lifestyle freelance writer in Los Angeles. She writes a weekly events column for the Los Angeles Times and loves writing food content for Brit + Co. After all, the English language's most fun adjectives are best applied to delicious foods. In her free time, she's a hip hop dancer, avid moviegoer, and thorough face-mask user.