13 Genius Ways to Eat Cereal Without Milk
May 18, 2015
We all know cereal is the simplest breakfast there is, making it the ideal meal for college students and the working masses on the go. And maybe it even accounts for some of our lunches and dinners too (we've all been found guilty of that). But cereal has so many more possibilities. Put away the milk, put down your spoon and read on to find 13 life-changing ways to eat cereal thanks to our friends at Spoon University.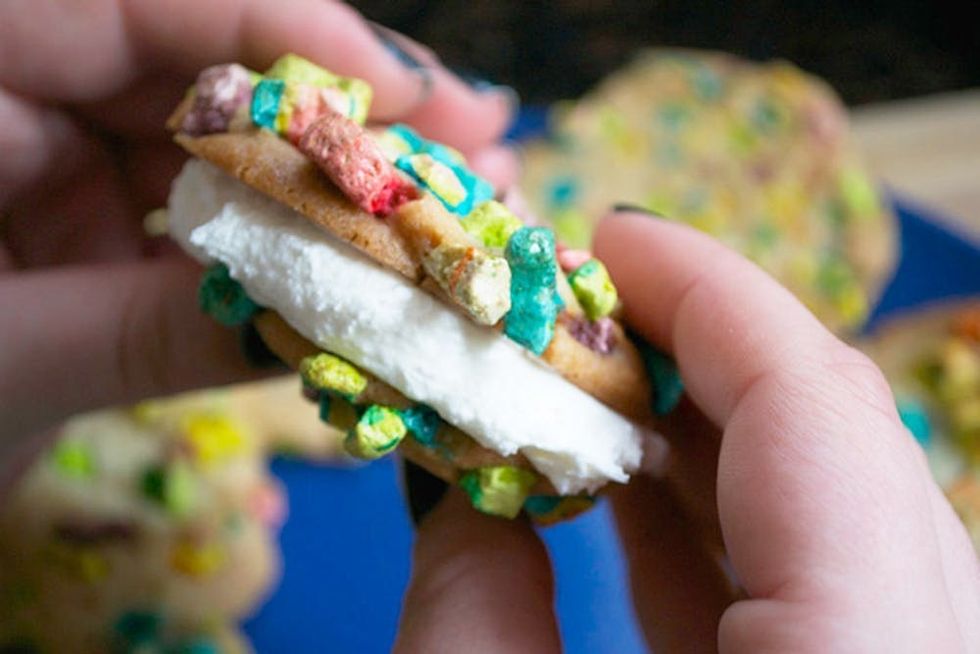 ---
1. Colorful and Sweet Lucky Charms Cookie Sandwich: Let's be honest: The best part of Lucky Charms is always the marshmallows. This cookie sandwich takes marshmallows to a whole new level. (Photo via Kirby Barth)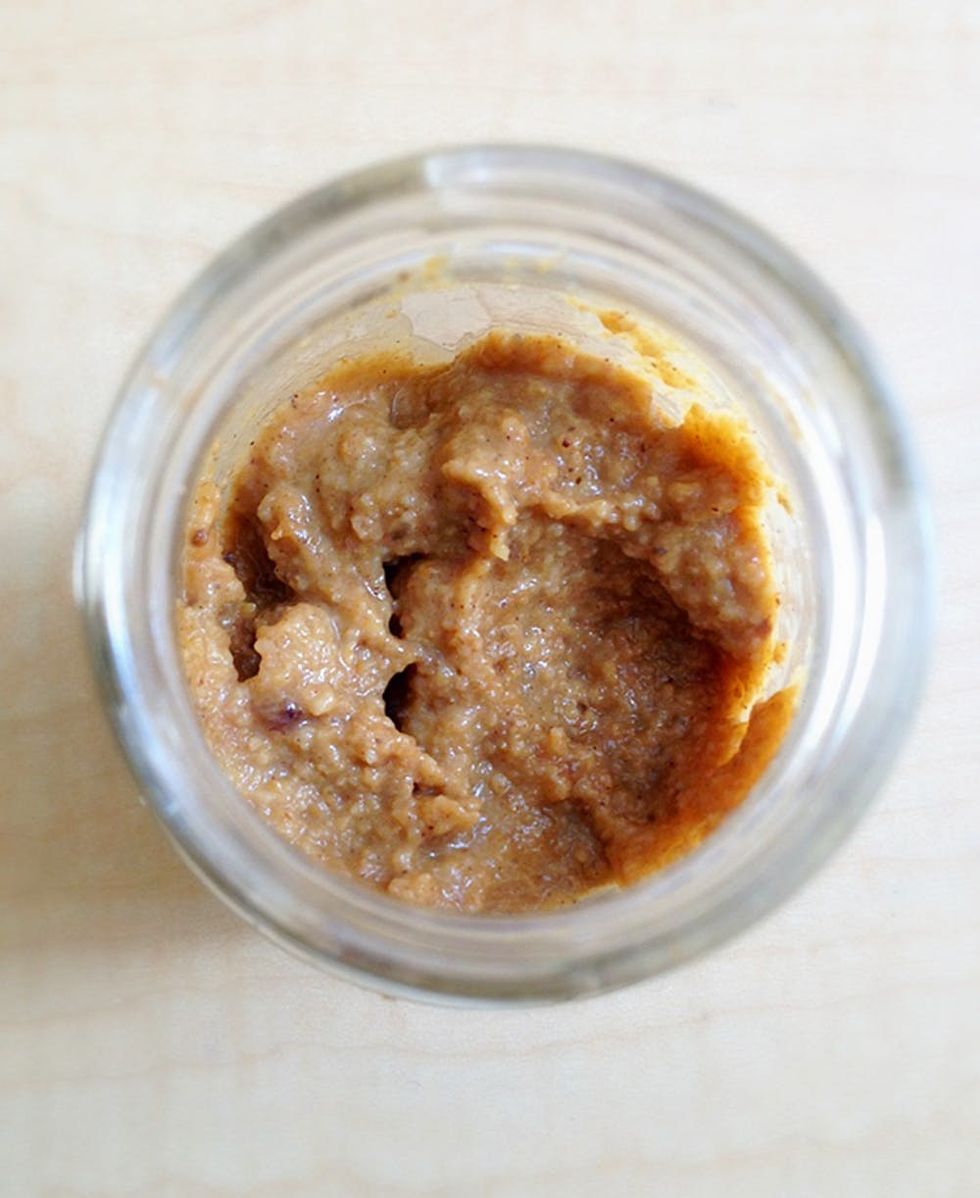 2. DIY Momofuku Cereal Milk: Momofuku's genius creation is basically a cereal smoothie, combining all that goodness you get at the bottom of your cereal bowl. If you're not in New York, you can create your own version of the famed cereal milk. (Photo via Aja Frost)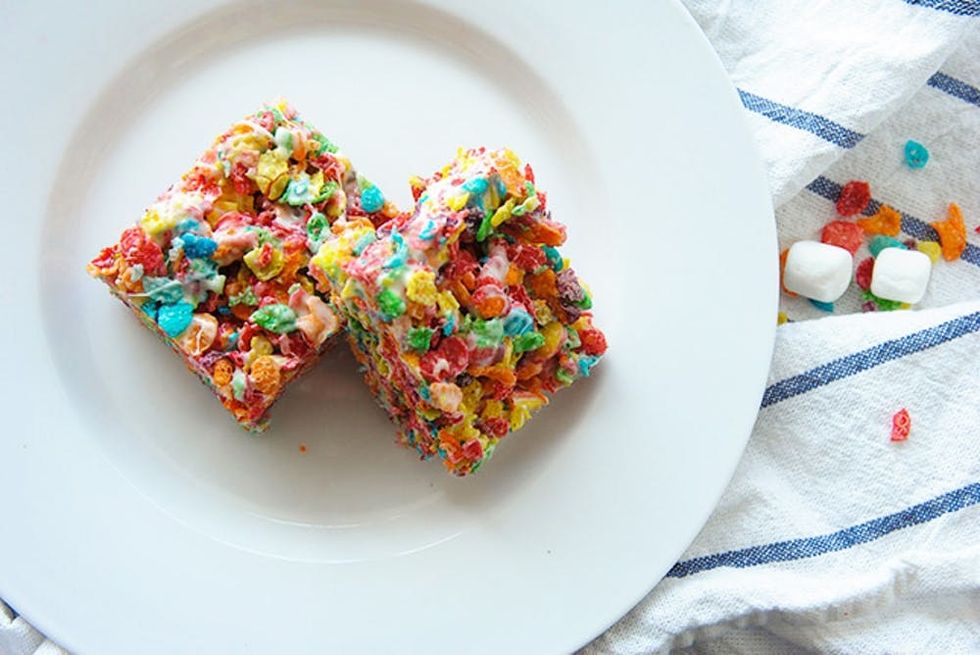 3. Fruity Pebbles Rice Krispies Treat: This combination of your classic childhood cereal and lunch snack makes for an epic take on the traditional Rice Krispie treat. (Photo via Phoebe Melnick)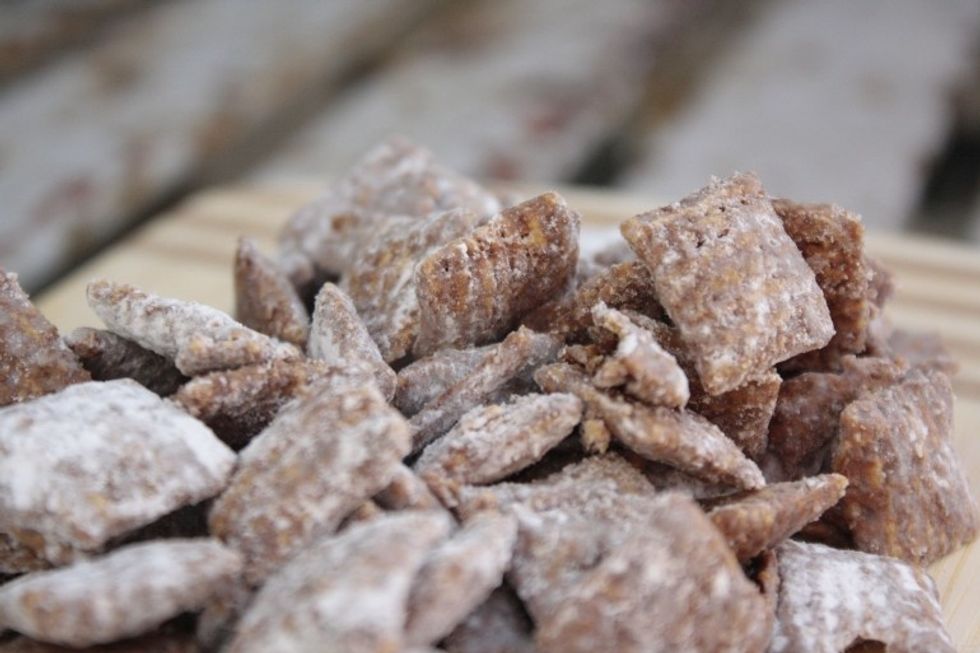 4. Chocolate and Peanut Butter Puppy Chow: Puppy Chow is a classic snack, but this recipe combines peanut butter and chocolate, aka a match made in heaven. Too basic? Check out this red velvet puppy chow. Instaworthy. (Photo via Tess Wei)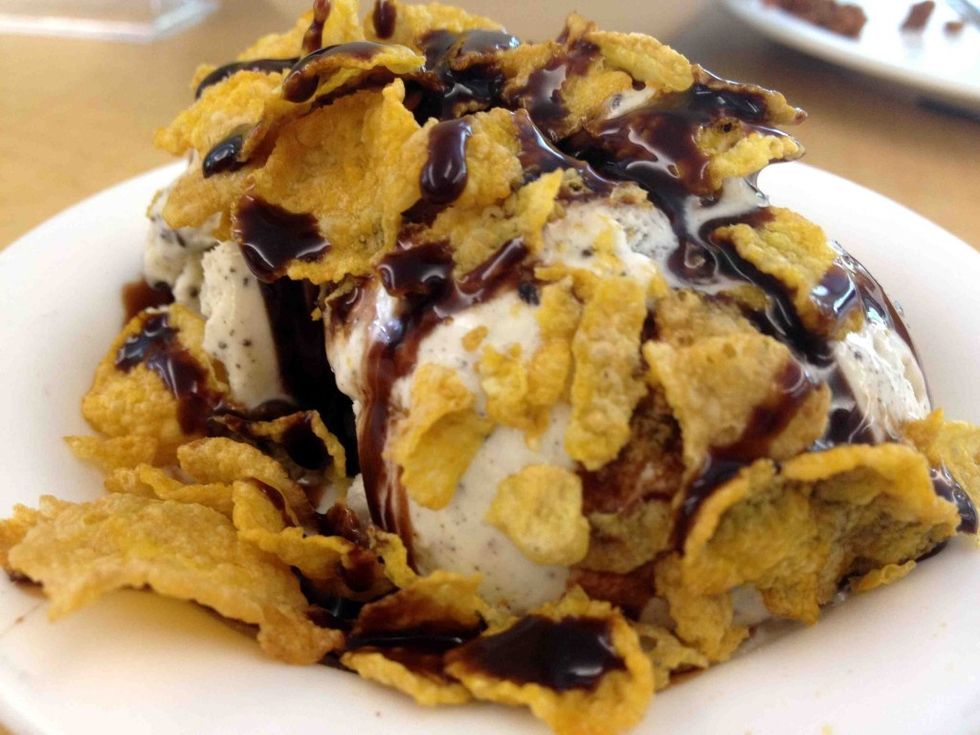 5. "Fried" Ice Cream: This dessert is slightly healthier than the fried ice cream you find at county fairs. All you need to do is find some corn flakes and coat your ice cream. Nom. (Photo via Megan Suckut)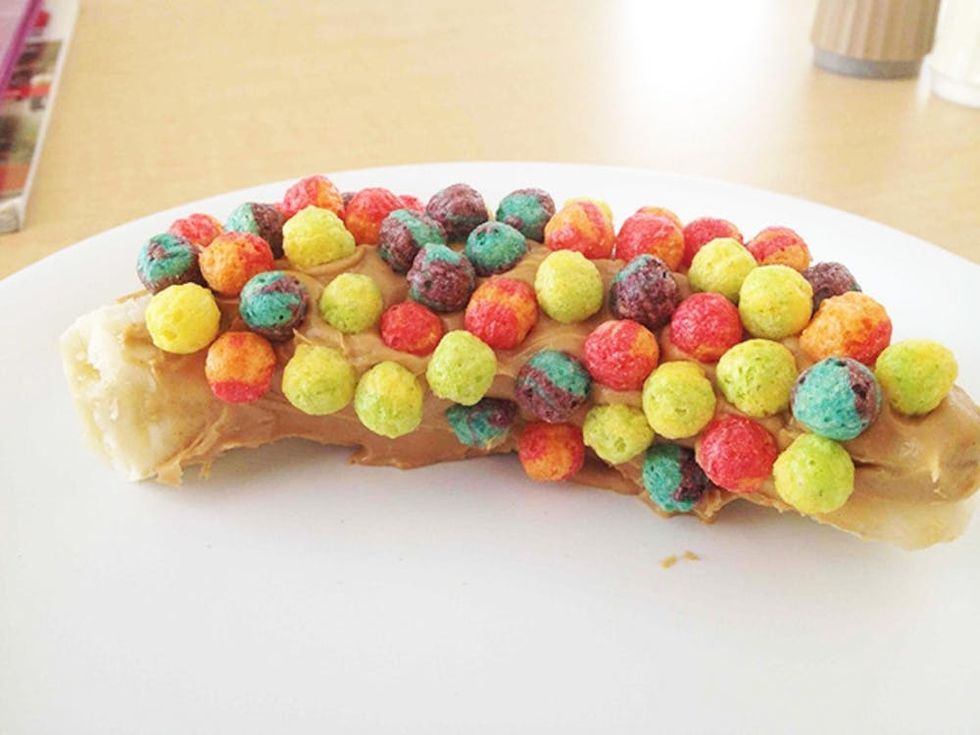 6. Banana Crunch: Bananas and peanut butter make the ultimate snack, but the addition of cereal gives it a satisfying crunch. The Trix make this treat look fun, but you can really use any cereal you want. (Photo via Megan Suckut)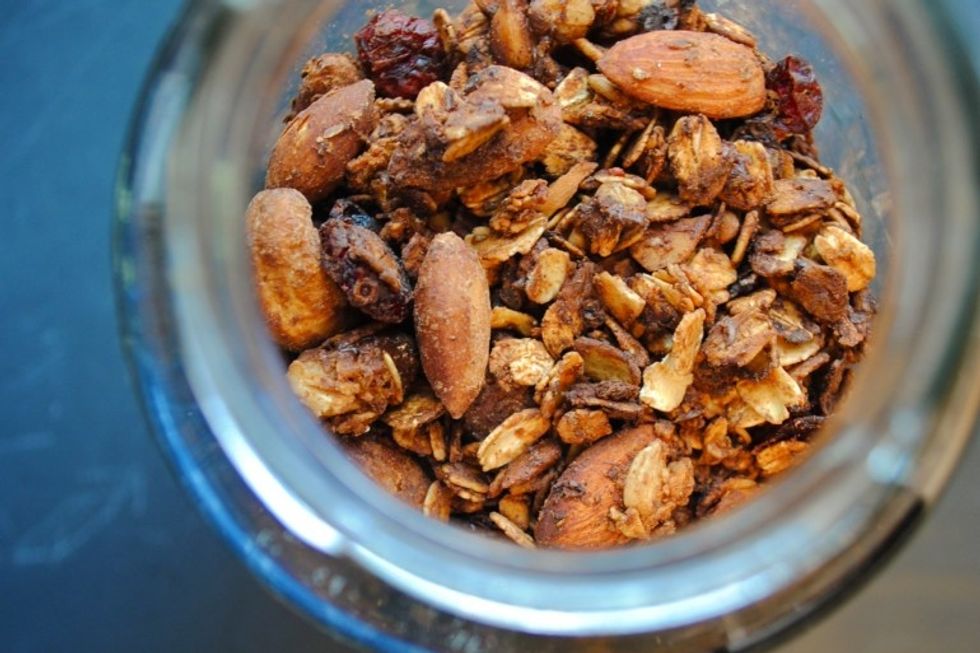 7. DIY Customizable Granola: Have a box of cereal that's lost its crunchiness? Repurpose it by replacing the oats in this granola recipe with cereal. (Photo via Lauren Kaplan)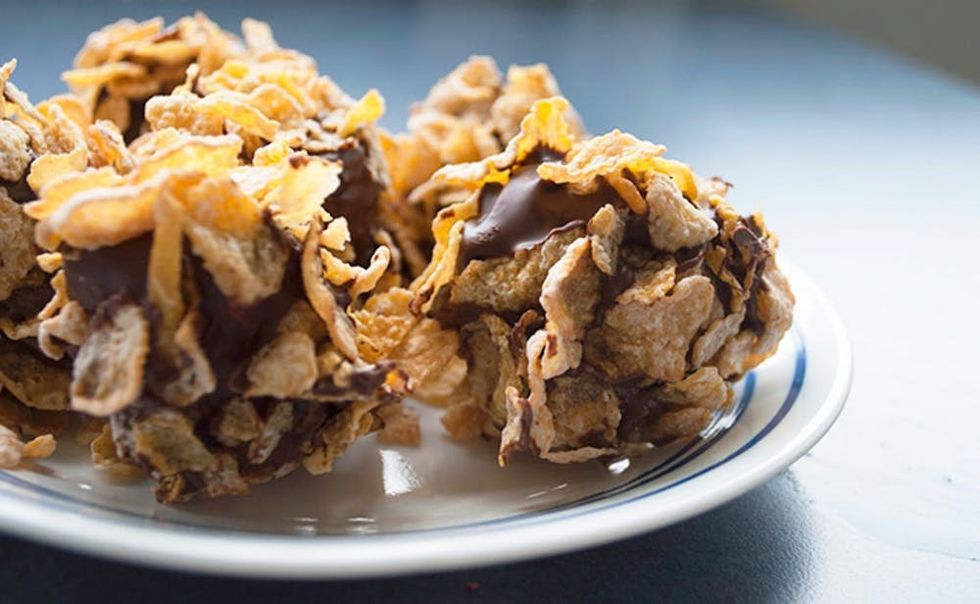 8. Bite-Sized S'mores: The perfect late-night snack, these s'mores bites are easy to make and addictive to eat. (Photo via Caroline Grew)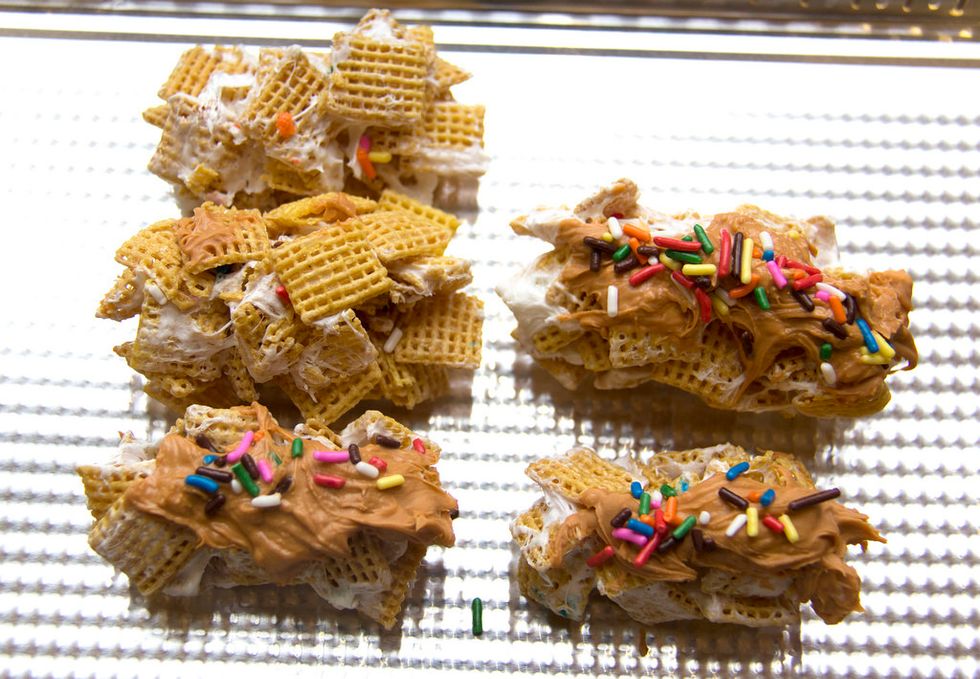 9. Microwavable Cereal Snack Bars With Butterscotch Topping: Remember those delicious cereal bars your mom would pack in your lunchbox when you were little? Make them yourself with this easy recipe. You're only 10 minutes away from the best #tbt of your life. (Photo via Sharpay Zhang)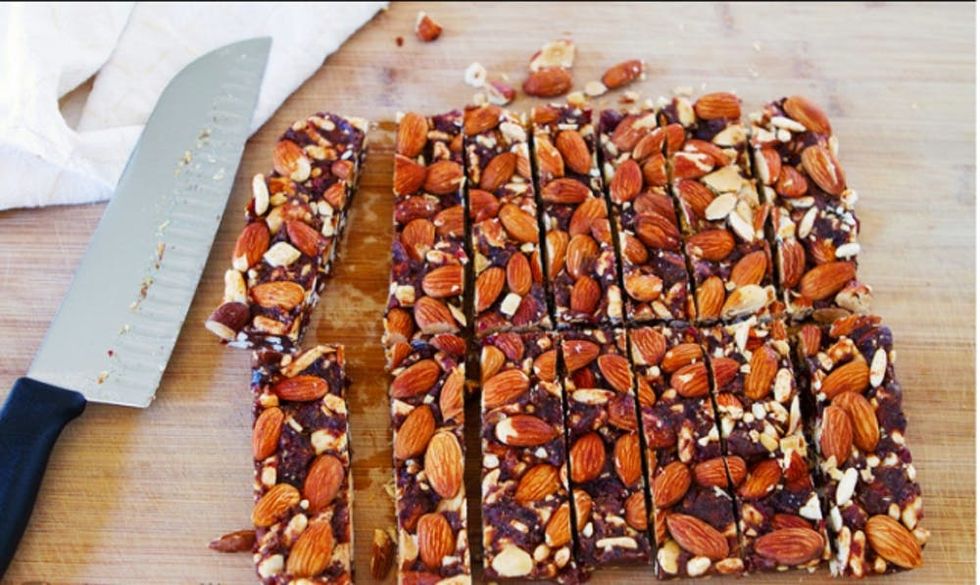 10. DIY Kind Bars: Who needs to pay over $2 per bar when you can make your own? These granola bars are just as healthy and delicious as the store-bought kind and are a good way to use up leftover Rice Krispies. (Photo via Theresa Sullivan Photography)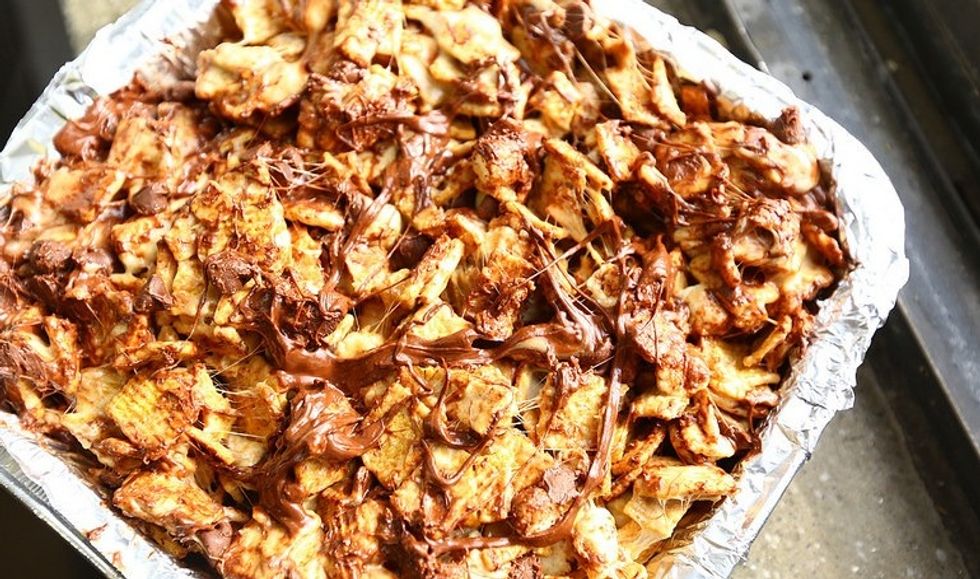 11. Crunchy S'mores Bars: Give your classic s'mores an upgrade with these cinnamon-y bars. (Photo via Agnes Chen)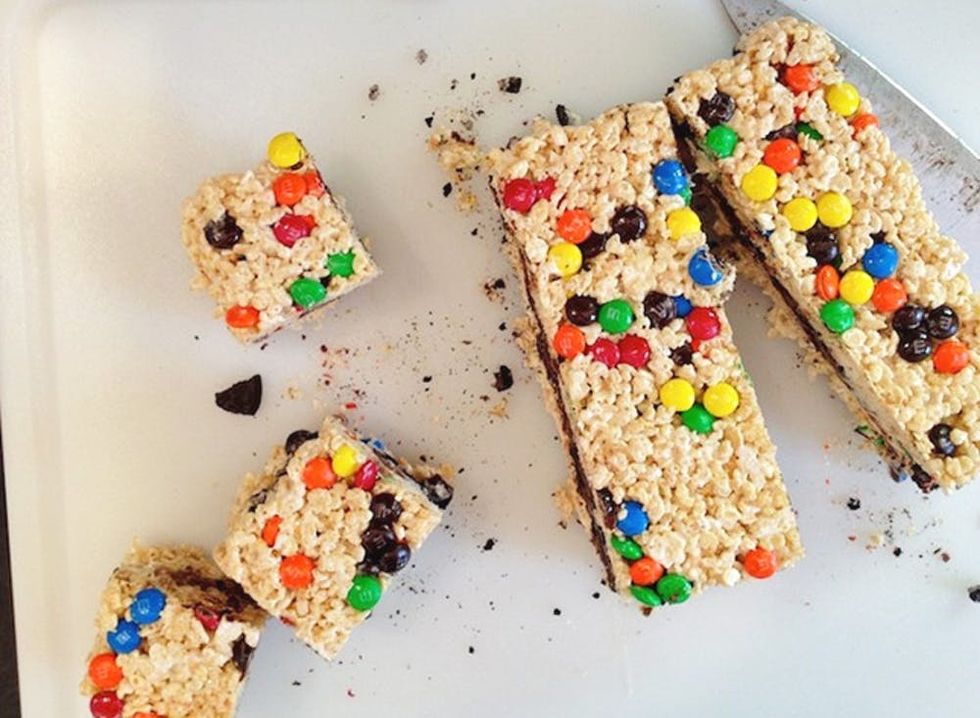 12. Slutty Rice Krispie Treats: Why settle for basic Rice Krispie treats when you can make them slutty? This recipe is loaded with Oreos and M&Ms, resulting in chocolate-y goodness. (Photo via Amanda Shulman)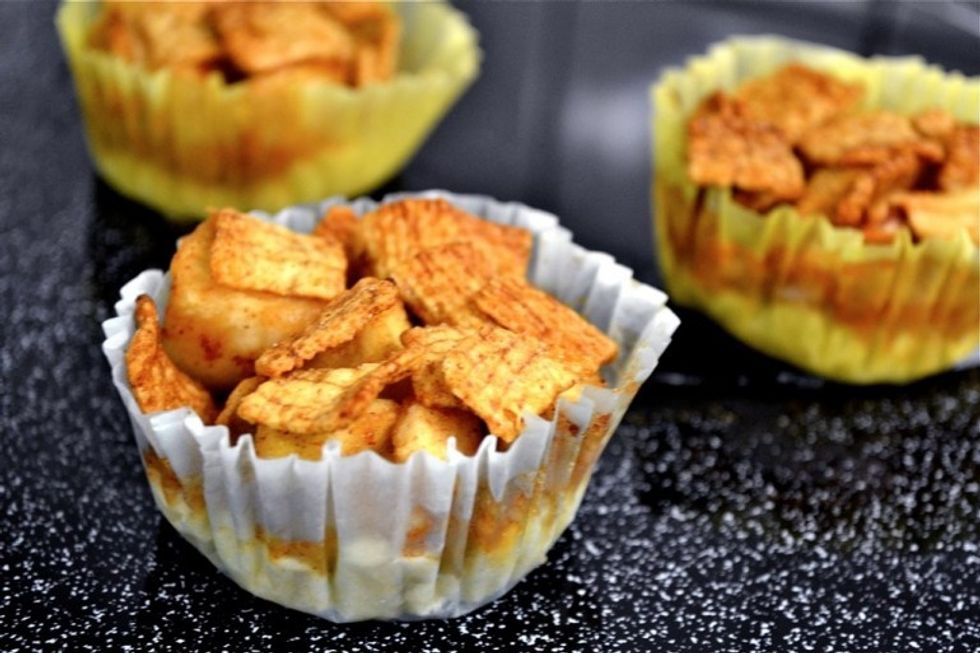 13. Mini Apple Pie Bites: If the thought of making a pie is too daunting for you, try these apple pie bites for an easy way to get your fix. (Photo via Sherry Xiao)
Do you have any other creative ways to eat cereal without milk? Let us know in the comments!
Spoon University
Spoon University is a food network for our generation, where all the content is produced by college students. They cover everything from simple recipes and local restaurants to dining hall hacks and healthy living tips.