Spring Forward! The 10 Best Weather Apps
Mar 12, 2013
With this round of daylight savings behind us, our minds are turning quickly to spring. Officially starting on March 22nd, we are already obsessively checking the weather on our smartphones to see what springy sunshine lies ahead.
---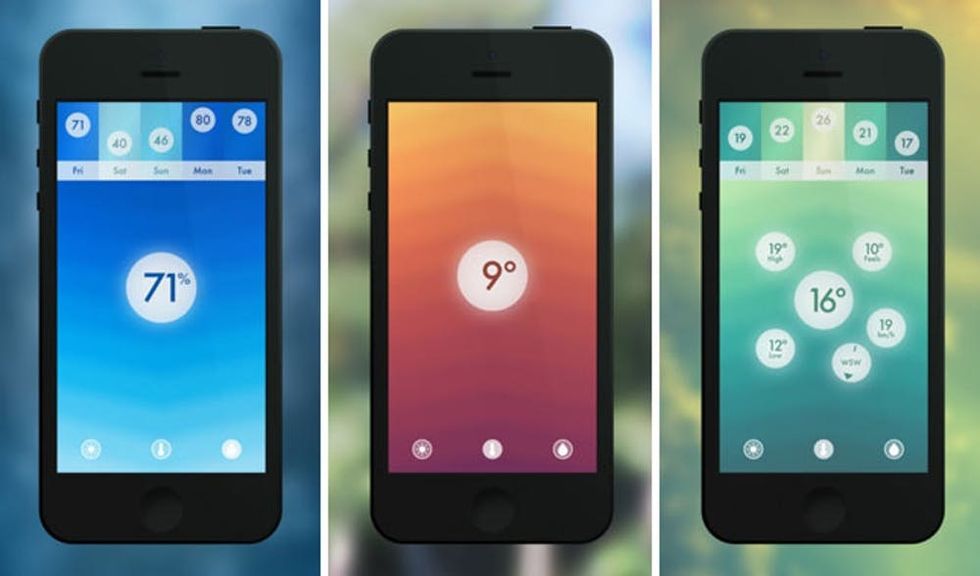 1. Haze ($0.99, iPhone): The newest sweetheart on the weather block is Haze, described as a beautifully crafted audiovisual experience. Swipe through temperature, sunshine hours and rain chance or dive even deeper and get detailed information about the weather. Swipe down to get a 5 day forecasts and unlock multiple colorful themes to personalize the look.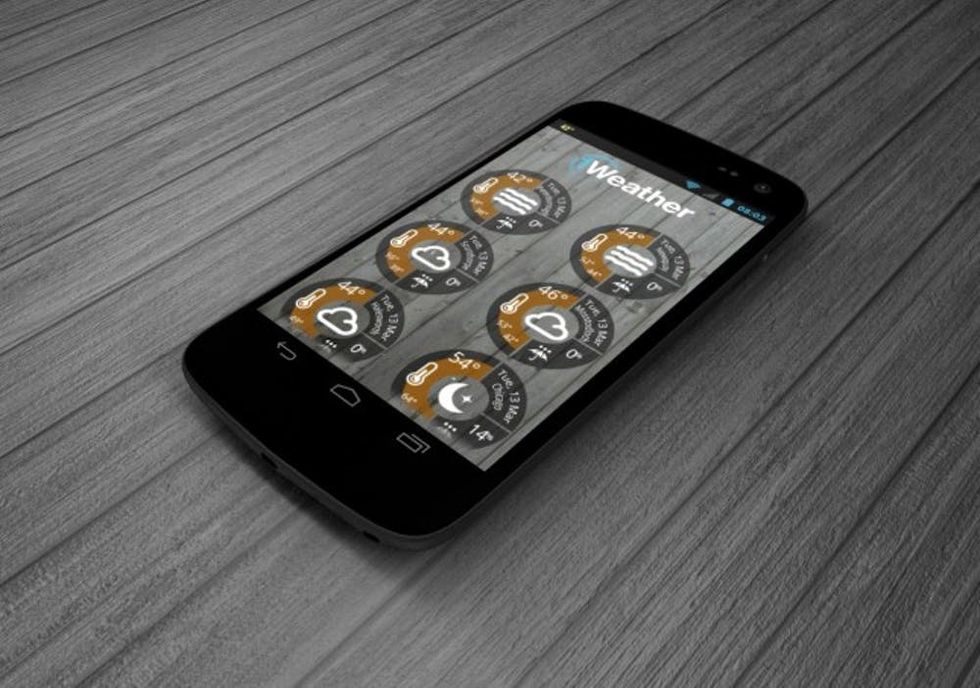 2. 1Weather (Free, Android): Like many weather apps, this features an extended forecast with precipitation info, real-time weather for virtually any location around the world, animated sunrise, sunset, and lunar phase, and makes it easy to share weather information with friends and family via email, text, Twitter, Facebook, etc. Oh, and we're loving the woodgrain design!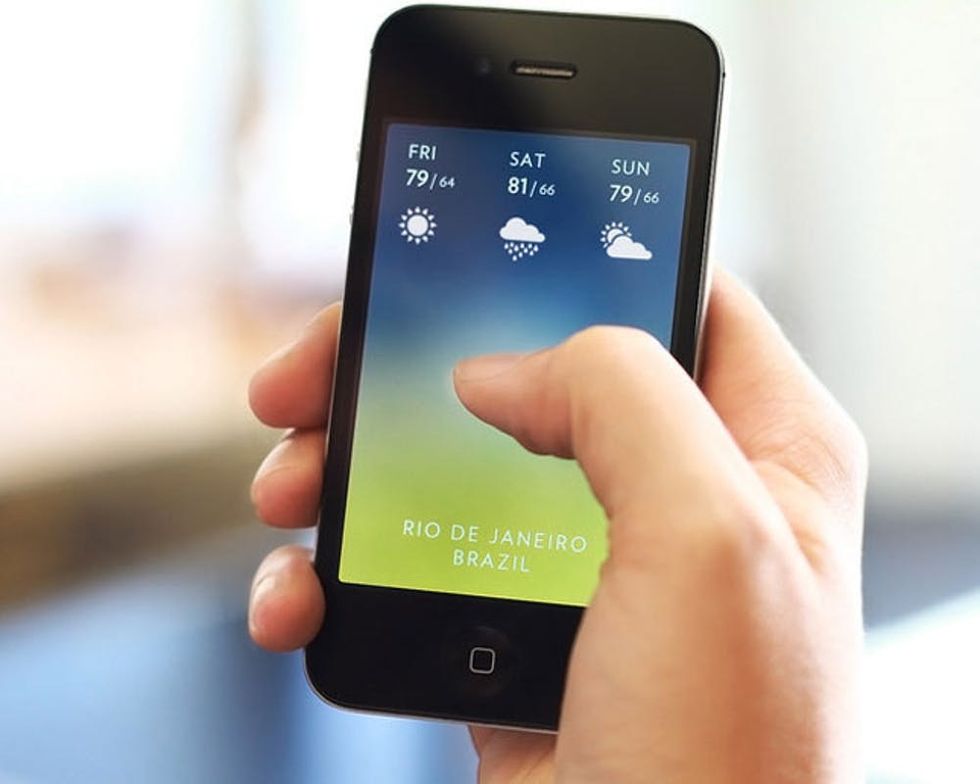 3. Solar : Weather ($1.99, iPhone): This app happens to look like a Rothko painting and tells you the weather. The user interface completely avoids button, meaning every action is a gestural one. Swipe up over the screen to move the clock forward and backward in time so you can see how the weather changes as indicated by the colored background. That's right – those pretty colors actually mean something.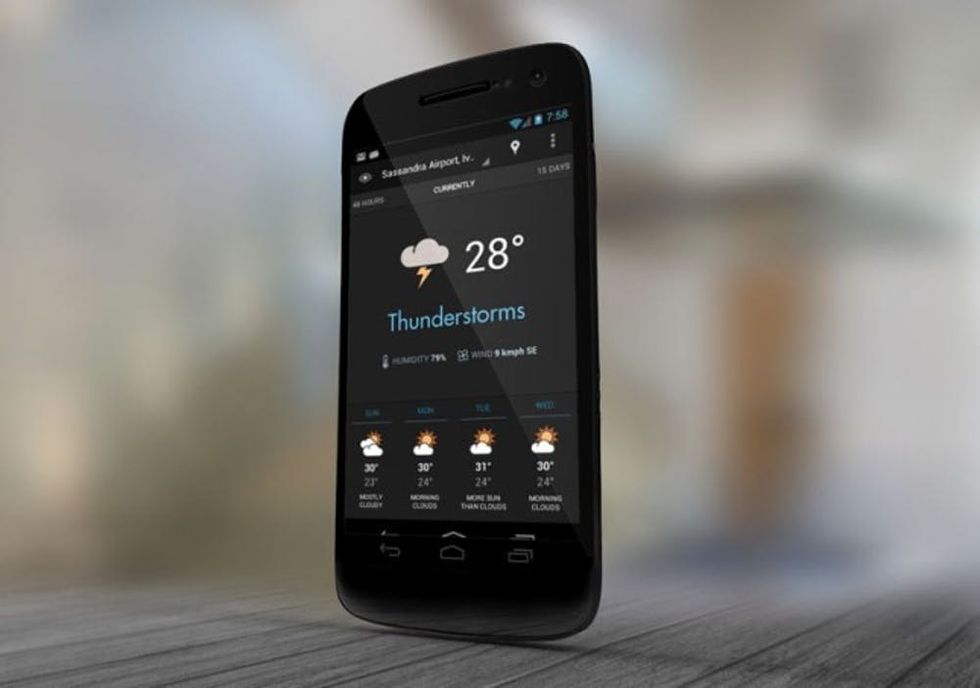 4. Eye In Sky (Free, Android): With 12 icon sets to choose from, this is a great app for those who like to customize their beautiful weather content. Get detailed forecasts for 48 hours, outlook for 15 days, and details about humidity, dew point, wind speed, and more.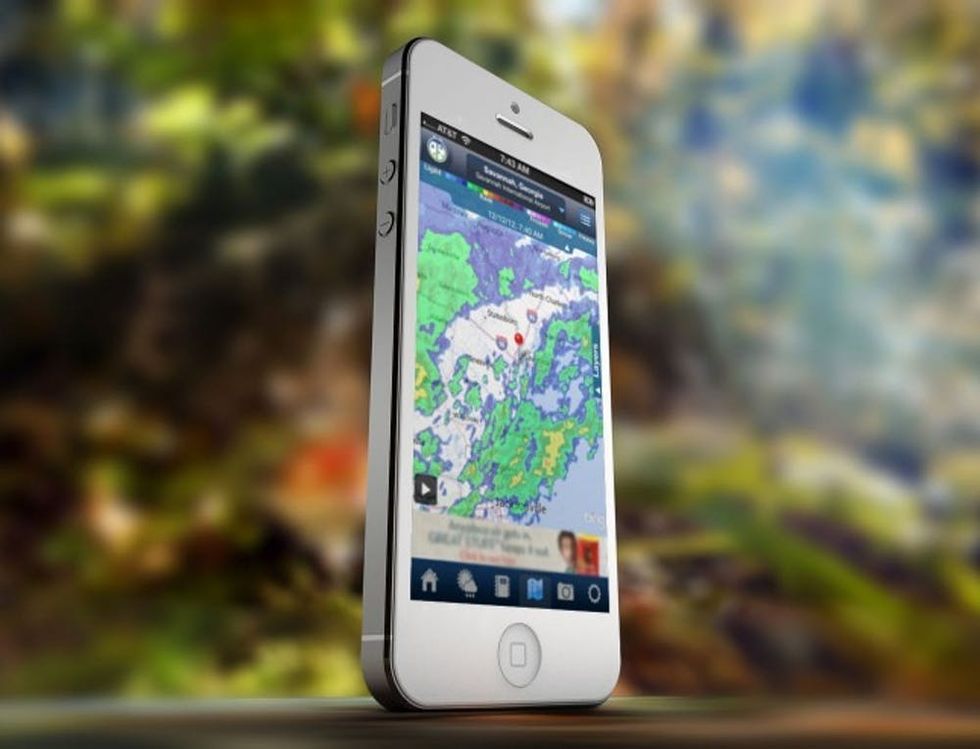 5. WeatherBug (Free, Android, iPhone): The thing that gets us about this one? A live camera feed! Other than, it's got the usual bells and whistles you look for in a weather app.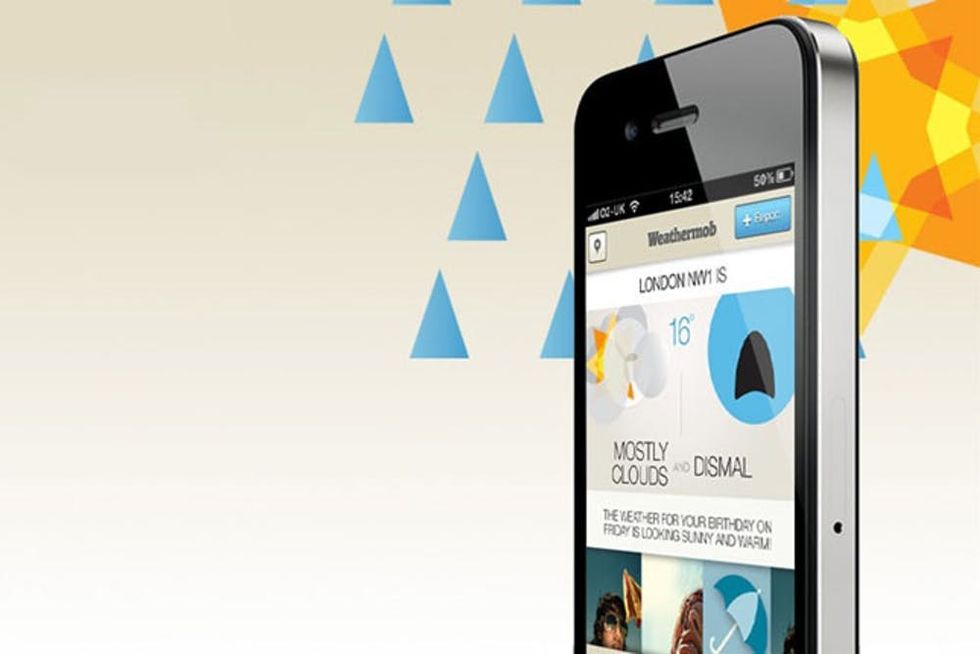 6. Weathermob (Free, iPhone): Oddly enough, this weather app doubles as a social network. Seriously. You can talk all about the weather with friends and folks in your area. Love the playful design too!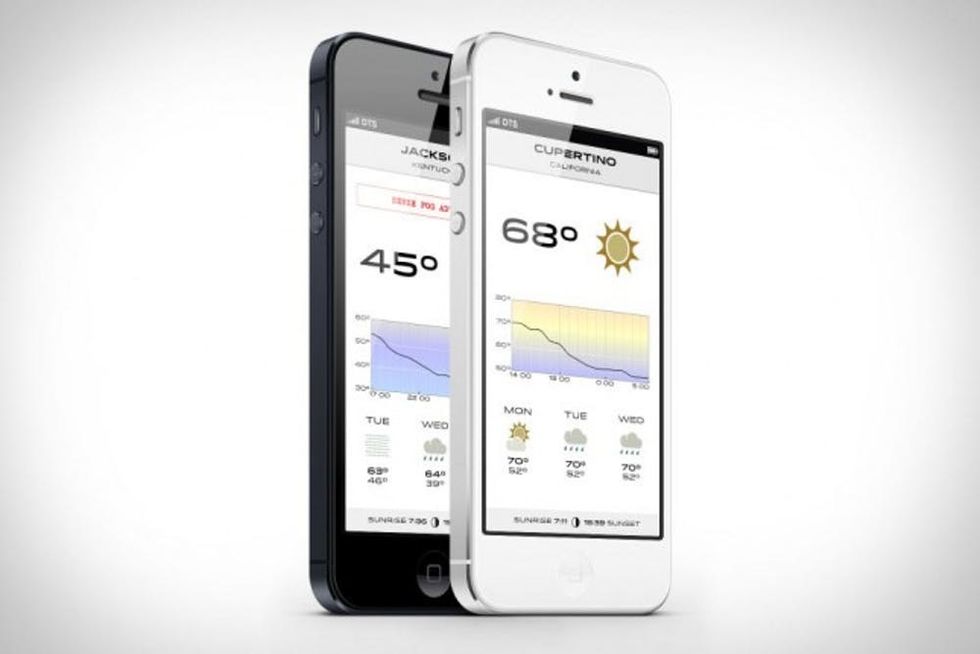 7. Check the Weather ($1.99, iPhone): This app is pretty and useful! It gives you quick access to current conditions, hourly temperature and precipitation forecasts, an extended 16-day outlook, astronomical data, Doppler warnings, and more, all with clean design and gorgeous fonts and icons.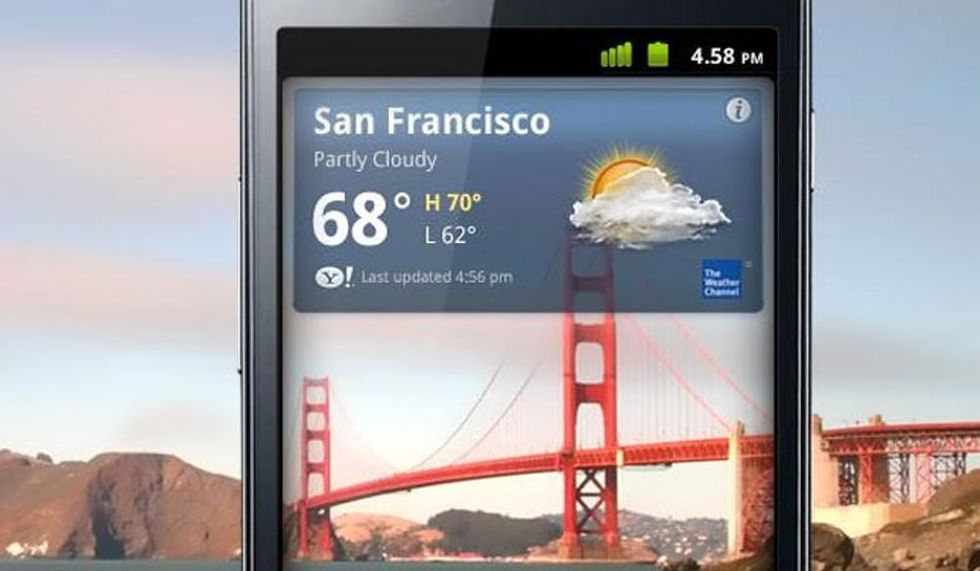 8. Yahoo Weather (Free, Android): For the image-obsessed, this one is your jam. It pulls in images from Flickr that match your current location and the current weather.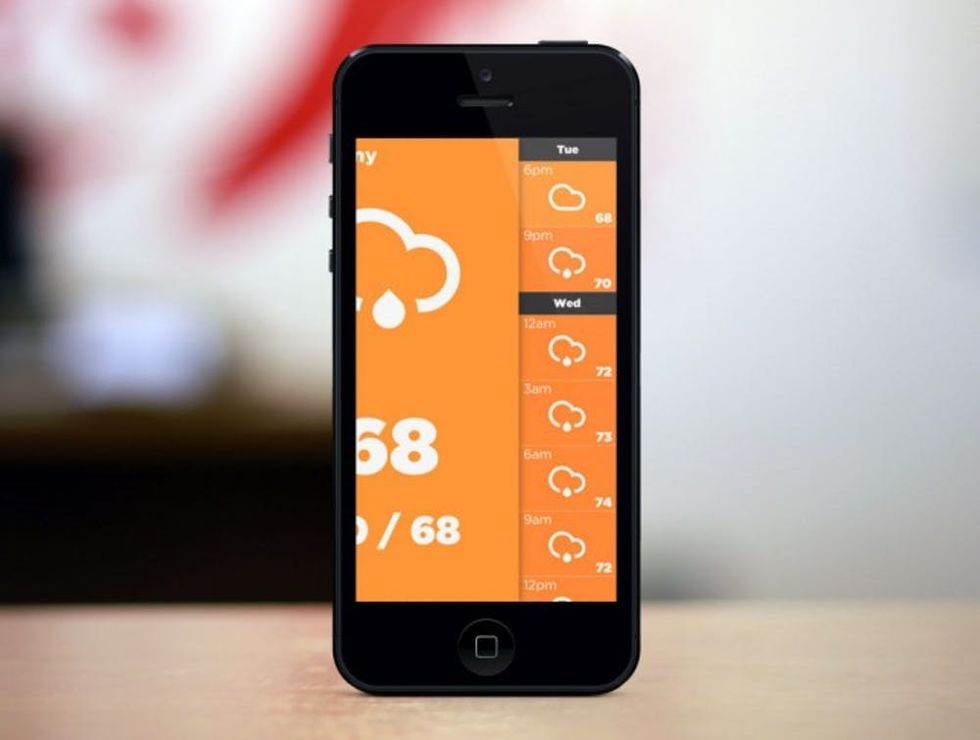 9. Breezi ($1.99, iPhone): Kind of in love with the swatch-style fan that lets you browse through your favorite locations. Other than that, this app is all about simple gestures for checking out your forecast. Oh, and the background color changes based on the weather!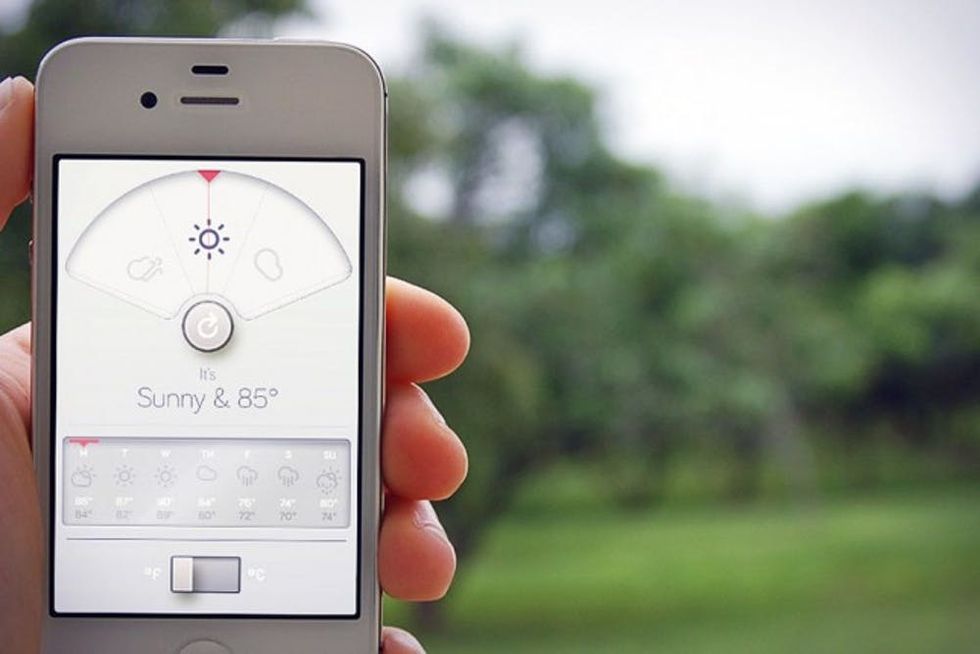 10. Weather Dial ($0.99, iPhone): Built on Dieter Rams' 10 principles of design, Weather Dial is all about complementing your life, not complicating it. The vintage aesthetic is definite eye candy for design lovers.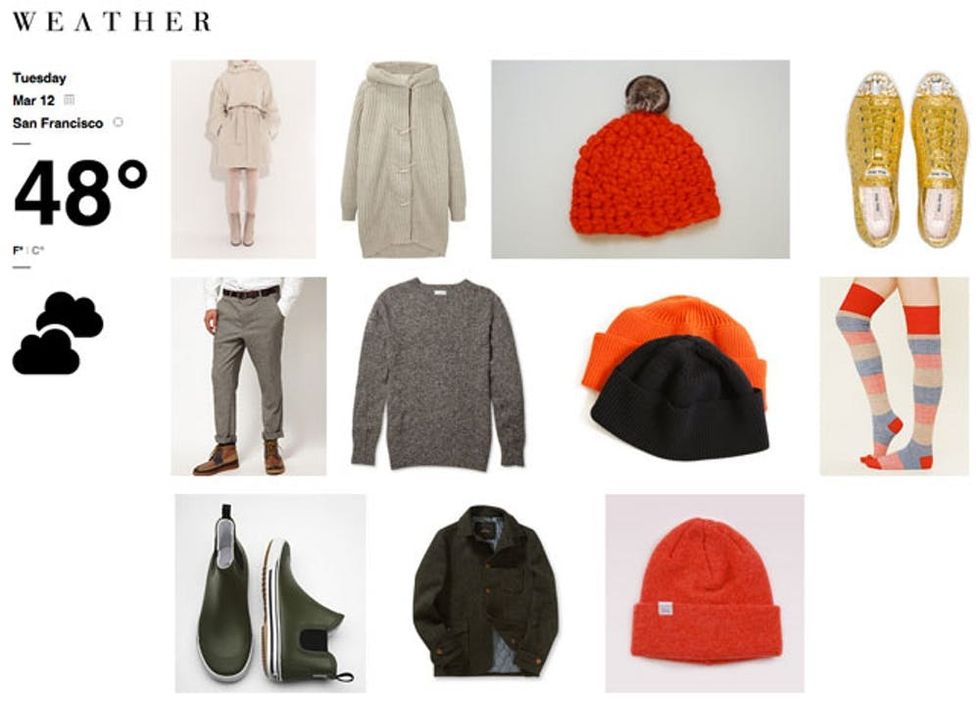 Bonus! For your weather forecast in outfit form, we also love the Svpply-powered web app Wevther!
What are your favorite mobile apps for getting the word on weather? Tell us in the comments below.
Anjelika Temple
As Chief Creative Officer and Founding Partner at Brit + Co, Anjelika Temple brings her voracious consumption of all things creative and colorful to DIY projects, geeky gadgetry finds and more. When she's not DIY-ing her heart out, you'll find her throwing dinner parties with friends or adventuring with her husband David, their daughter Anokhi, and their silly dog Turkey.