How to Maximize Your Cash Wedding Registry (and Avoid All Those Hidden Fees!)
Mar 07, 2017
You've spent the past six months (or more) planning for your big day, and now you're getting to the really fun part — your wedding registry. You've known from day one that you wanted to go with a honeymoon fund or cash registry, but would rather avoid all of those fees that can come into play. Luckily, there are a few options out there to help you get the most money for your vacay.
---
Believe it or not, some registries charge newlyweds as much as 11 percent (!!) when they're ready to withdraw their money, which means couples could lose hundreds, if not thousands from their fund. Save your green and go with Blueprint Registry, which has a flat 2.5 percent fee (half that of popular Honeyfund), making it one of the best deals out there.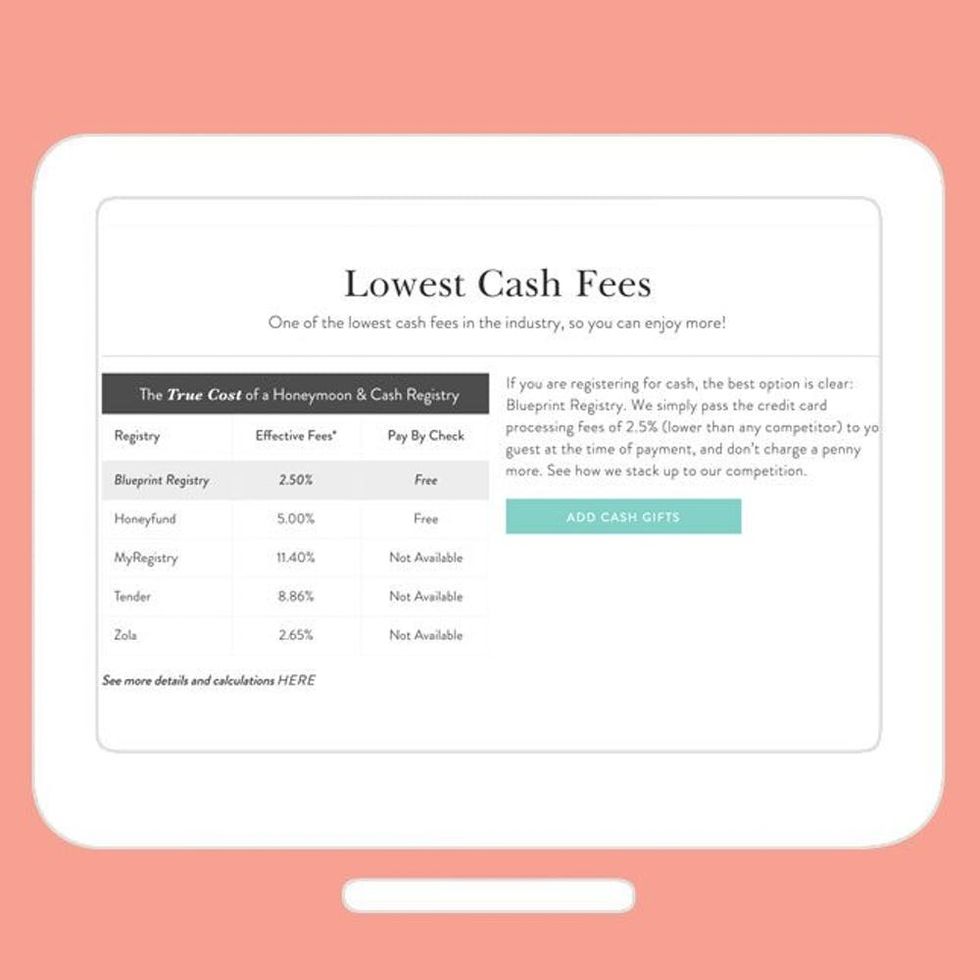 Blueprint Registry's website features this handy chart to show you the fees charged by popular wedding registry sites, and whether those sites are also willing to pay out your wedding gifts via check. The most important lesson learned here is to do your research and register with the site that works best for your needs.
What's most important to you when choosing a wedding registry site? Let us know on Twitter @BritandCo.