This Millennial Couple Has No Plans to Marry — Here's Why
Feb 27, 2018
As traditional relationships morph with changing social norms, millennials are defining love in their own ways. Perhaps partially due to the high divorce rates of previous generations, younger couples are more cautious when it comes to marriage. Some couples are choosing to wait longer to wed, and others are opting not to get married at all. According to Pew Research, 18 million couples opted to live together and remain unmarried in 2016. That number is up a whopping 29 percent since 2007. We talked to one such couple, Lauren Gilmore and Todd Jackson, who have committed to a life together but have no plans to marry.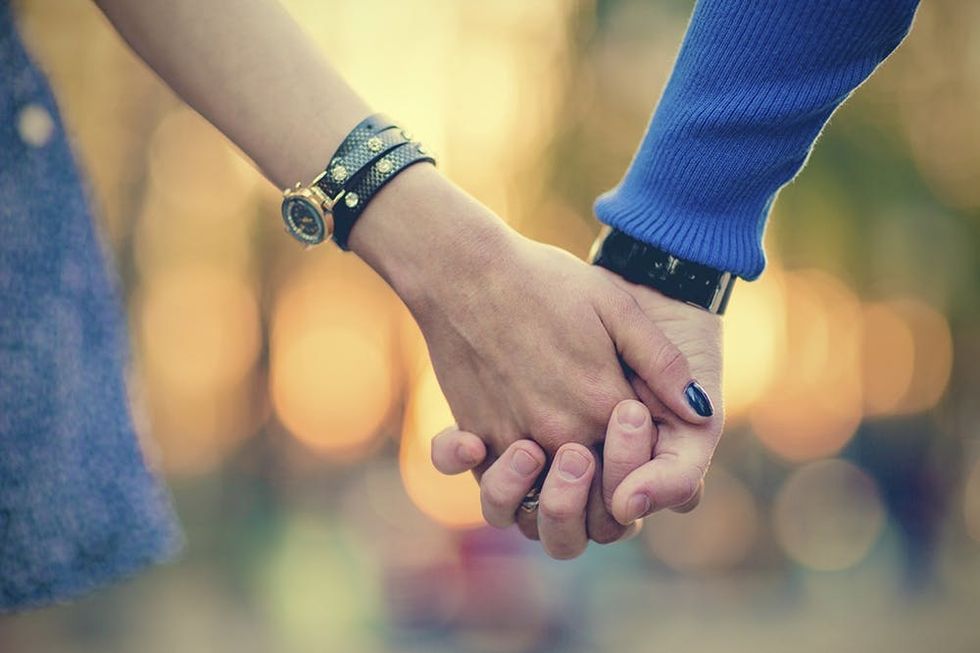 ---
Gilmore and Jackson are in their 30s and have been dating for six years. They have no intentions of tying the knot, despite the fact that they've committed to be together for the rest of their lives.
"We have zero interest in getting married," Gilmore says. "Six years may not seem that long in the grand scheme of things, but we've made the conscious decision to be together for life — so much so that I quit my job three years ago to move to the Netherlands with him."
One key component of this move for the couple is the fact that it's legally easier to be unmarried in the Netherlands. For example, the country allows couples to fill out paperwork that states they will be together for life as far as they know it. One added benefit of marriage in the US is the healthcare and tax benefits, but the Netherlands levels that playing field for people like Gilmore and Jackson.
While the couple has spent their cohabiting life together in another country, their relationship reflects shifting American attitudes toward marriage. One study asked which statement people agreed with more: Society is better off if marriage and children are a priority, or it's just as well off if people have other priorities. The results were split 46/50, respectively. Part of the reason behind this dichotomy of opinion is the changing role of marital laws and healthcare in the US.
"He's in oil and gas, and I'm a freelance digital marketer," Gilmore tells us. "He has great benefits, I have none. Right now, I'm enjoying discounted healthcare, which I wouldn't be able to afford in the US — and since we're not married, I can't get his healthcare through his work."
Despite their ideal setup in the Netherlands, the couple has more reasons beyond finances, healthcare, and logistics to stay unmarried. Gilmore was previously married in her 20s, and she says the union was unfruitful because one main reason she and her ex-spouse got married was for the tax benefit.
In contrast, Gilmore and Jackson feel free to live their own lives and make choices for themselves, while remaining consciously committed to one another. "Here I am, happier and healthier than ever, moving overseas, and no plans to marry," Gilmore says. "It just doesn't make sense for us and the life we currently live."
How do you and your partner make big life decisions? Let us know @BritandCo!
(Photo via Getty)
Gabrielle Gresge
Gabrielle Gresge is a Chicago native and journalism student at the University of Missouri. While not chasing deadlines, she enjoys giving campus tours, exploring her new home, and missing her old one. She loves to write about these experiences in her own handwriting at
gabriellegresge.wordpress.com.
Relationships