2017 Kitchen Trends You Need in Your Life RN
Feb 02, 2017
It's a new year, which means new home decor trends are hitting every inch of the house. For a lot of us, the kitchen is the control room — it's where we feed our bellies, decompress from the day and come up with plans to get ish done — so you want it to be stylish, organized and creatively compelling. These 2017 kitchen trends will help you get there. From sleek color palettes to custom storage to a bevy of different finishes to stimulate your senses, there's something here to satisfy even the pickiest of sensibilities. Prepare your pinning finger, because you're about to be seriously inspired.
---
1. All Black Everything: Black's always been a sophisticated color staple, but this year it's making new moves in the kitchen. Expect to see an increase in dark appliances, cupboards and every other part of the room.
2. Brushed Brass: This lovely brushed brass finish is beginning to pop up all over the place. Its versatility and ability to glam up any space makes it a great option if you're in the market to give your kitchen cabinetry a quick and affordable facelift.
Custom Storage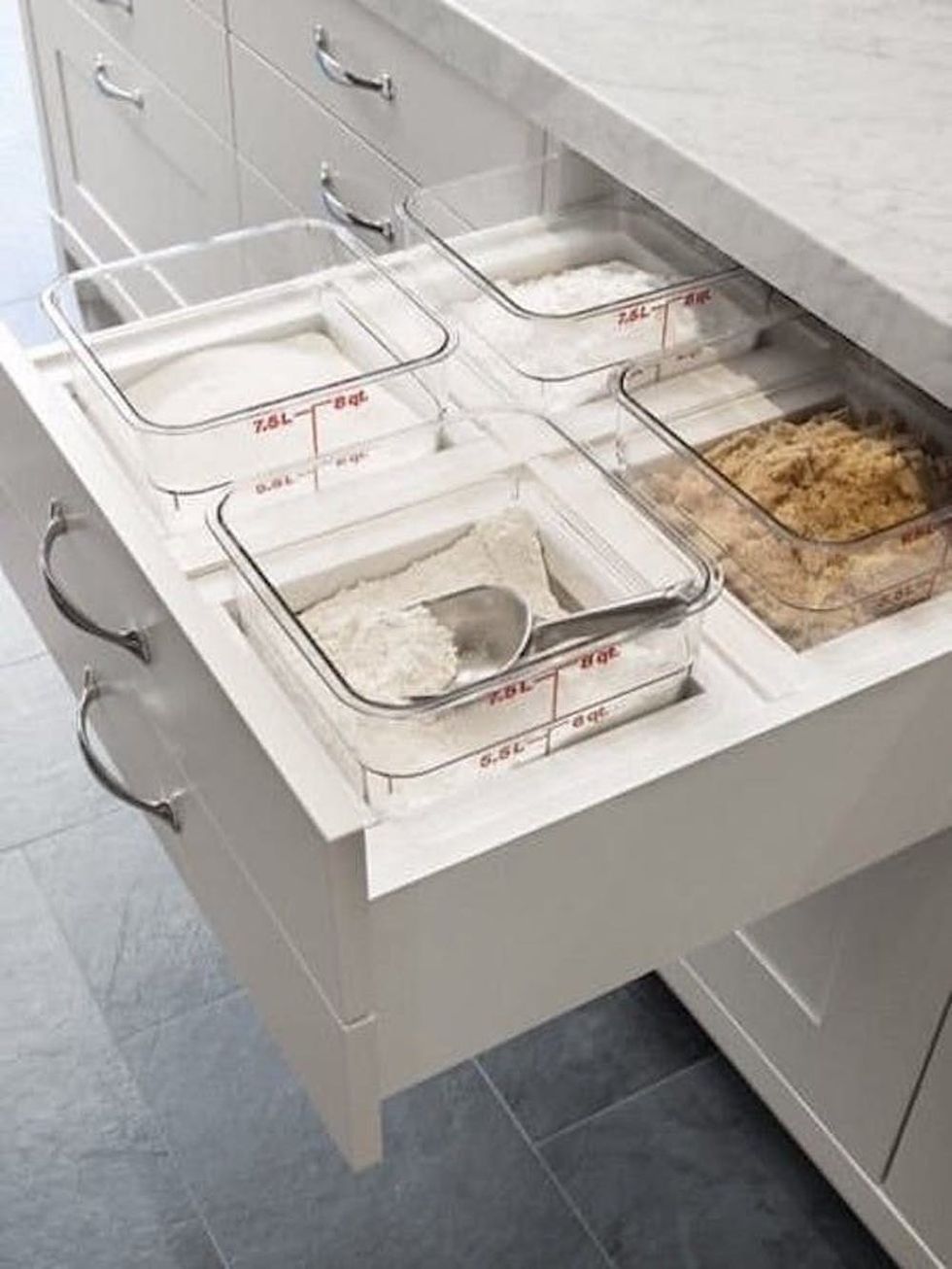 Does anyone else feel the sudden urge to exhale? Beautiful custom storage is every organizing enthusiast's dream, and no place needs it more than the kitchen. It's also super easy to DIY with a few bins and drawer dividers. (via Maison and Demeure)
Greenery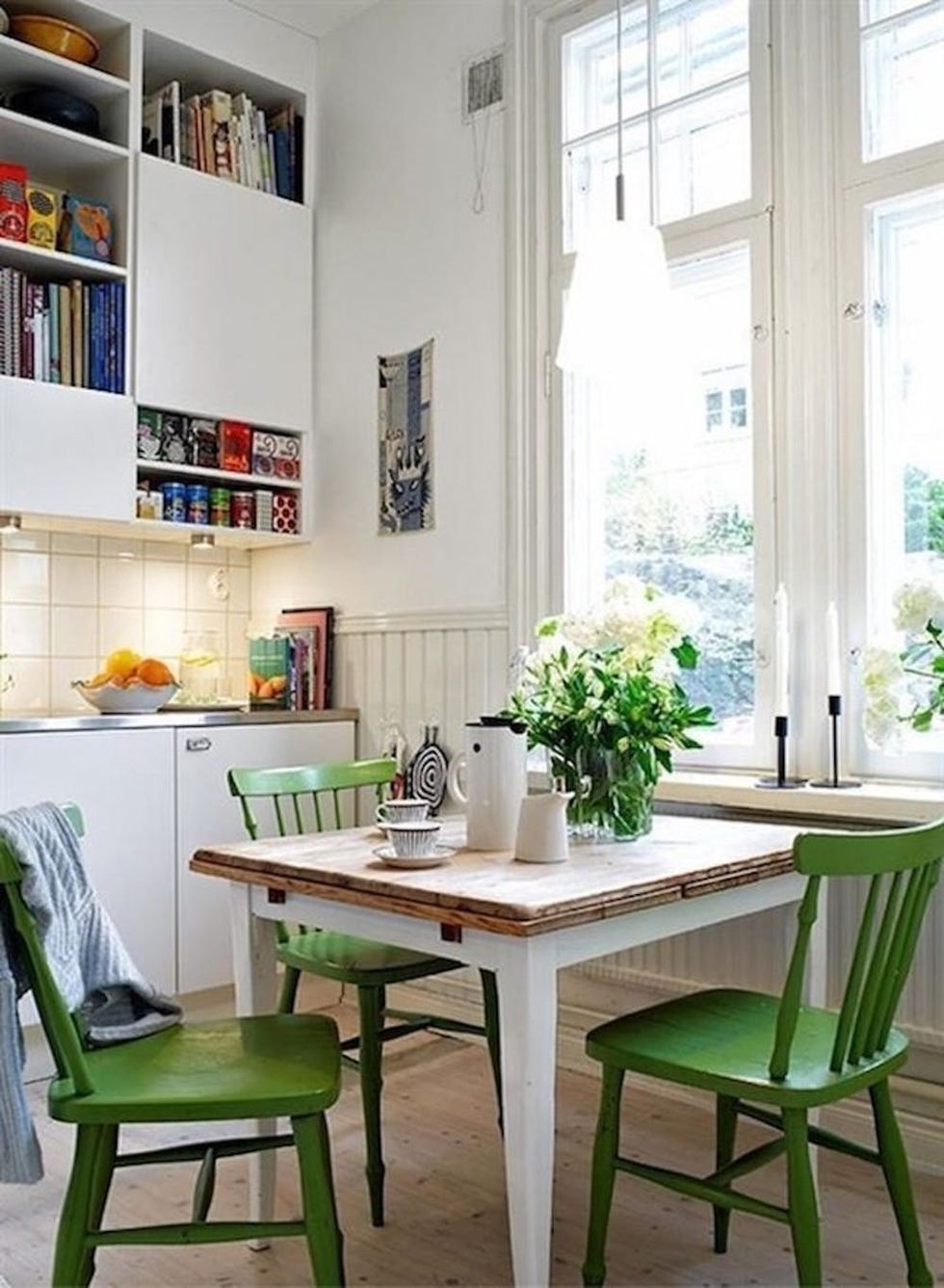 Given that it's Pantone's color pick of 2017, it's no surprise that Greenery is making waves in the kitchen this season. And you only need a little of it to make a big impression. Opting for a set of chairs like these is a low-maintenance way to achieve the look without making a big commitment. (via Archzine)
Hidden Appliances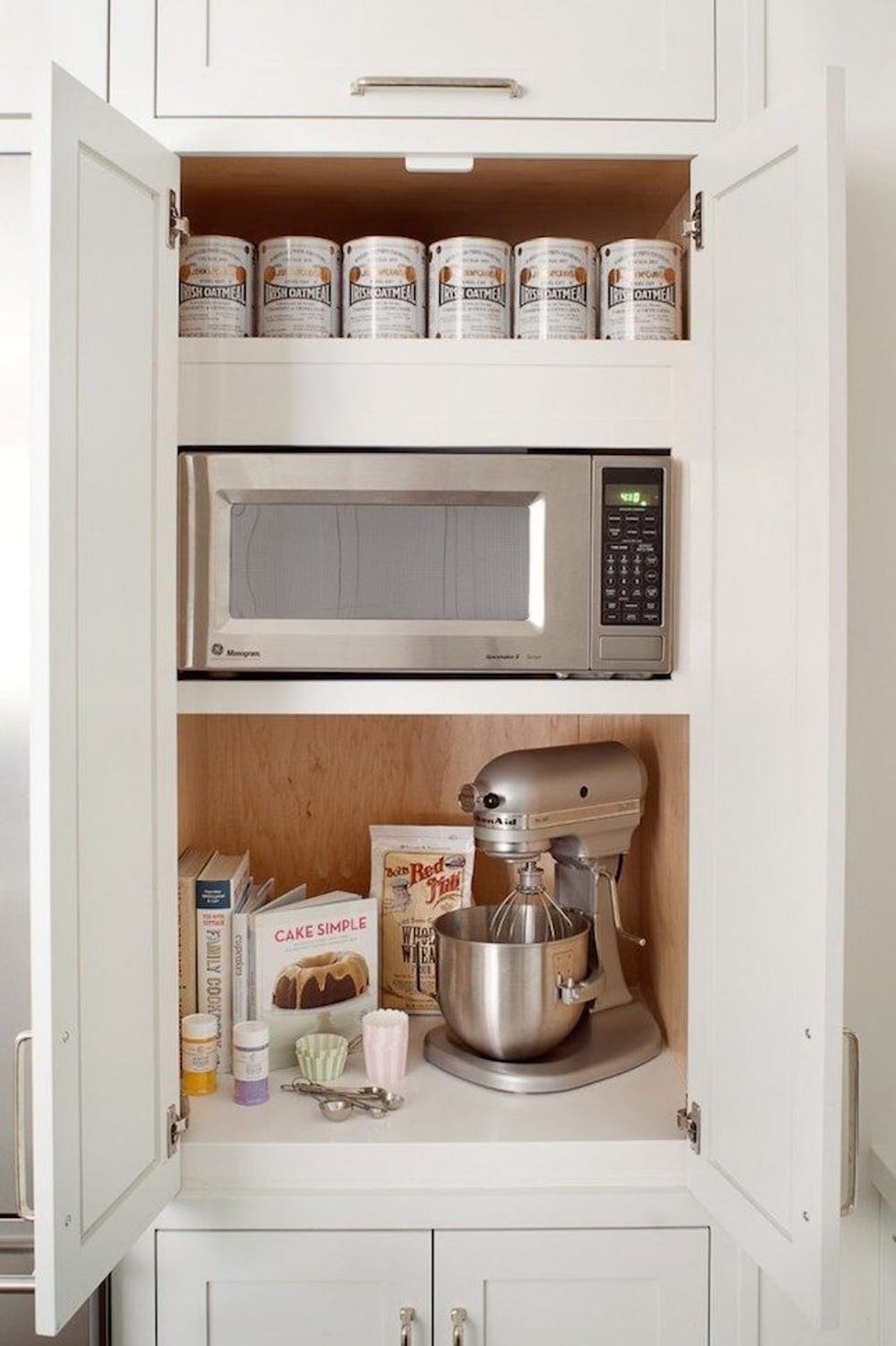 Psst… there are appliances in there. Utilizing cabinetry to hide your appliances will instantly open up your space and make it look neat and tidy. (via Remodelista)
Minimalism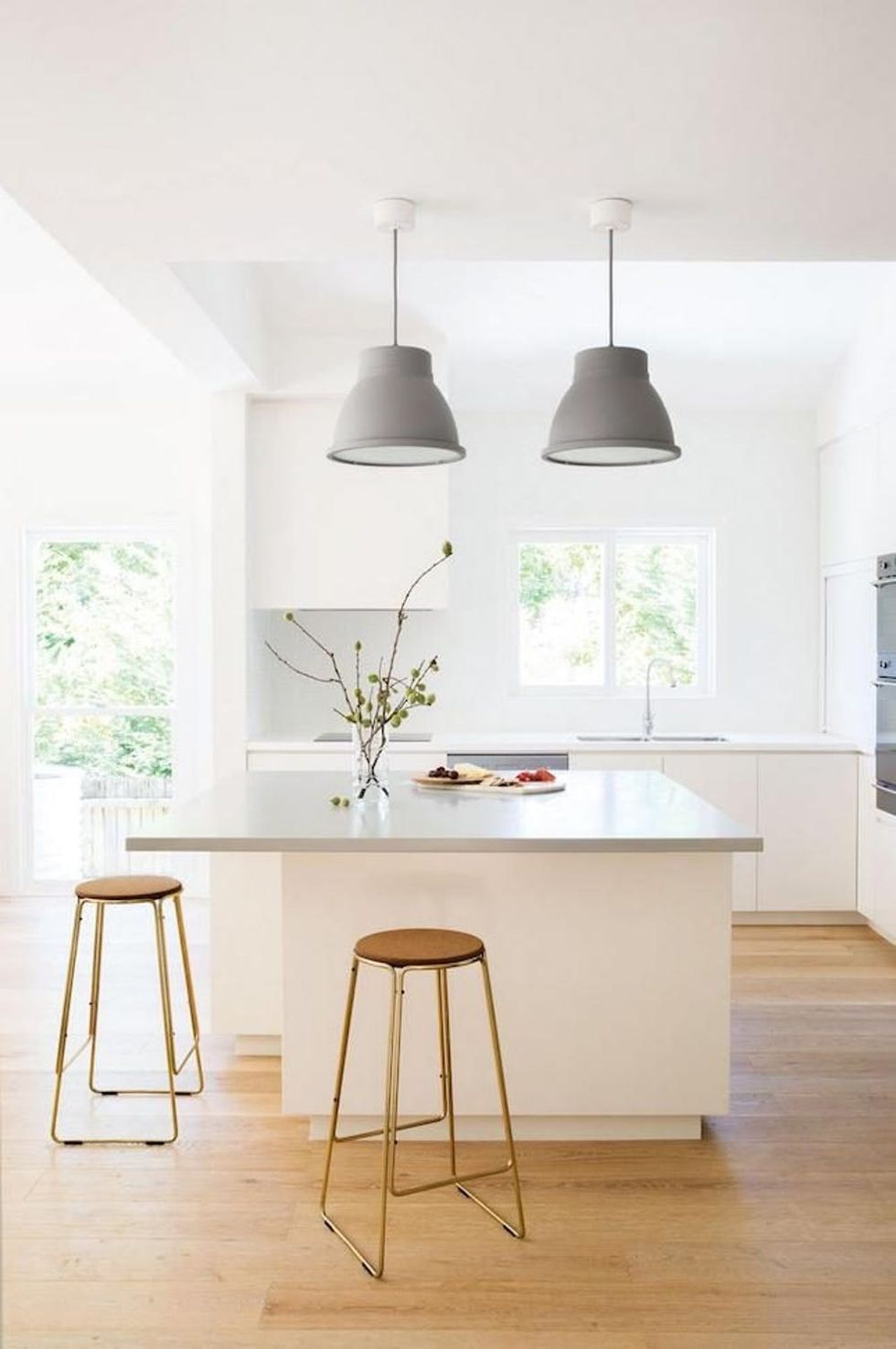 Speaking of neat and tidy, the minimalist trend is making its way to the kitchen, and we're all better for it. Hide your appliances, eliminate clutter, add some plant life and prepare to luxuriate in visual bliss. (via Inside Out)
Mixed Finishes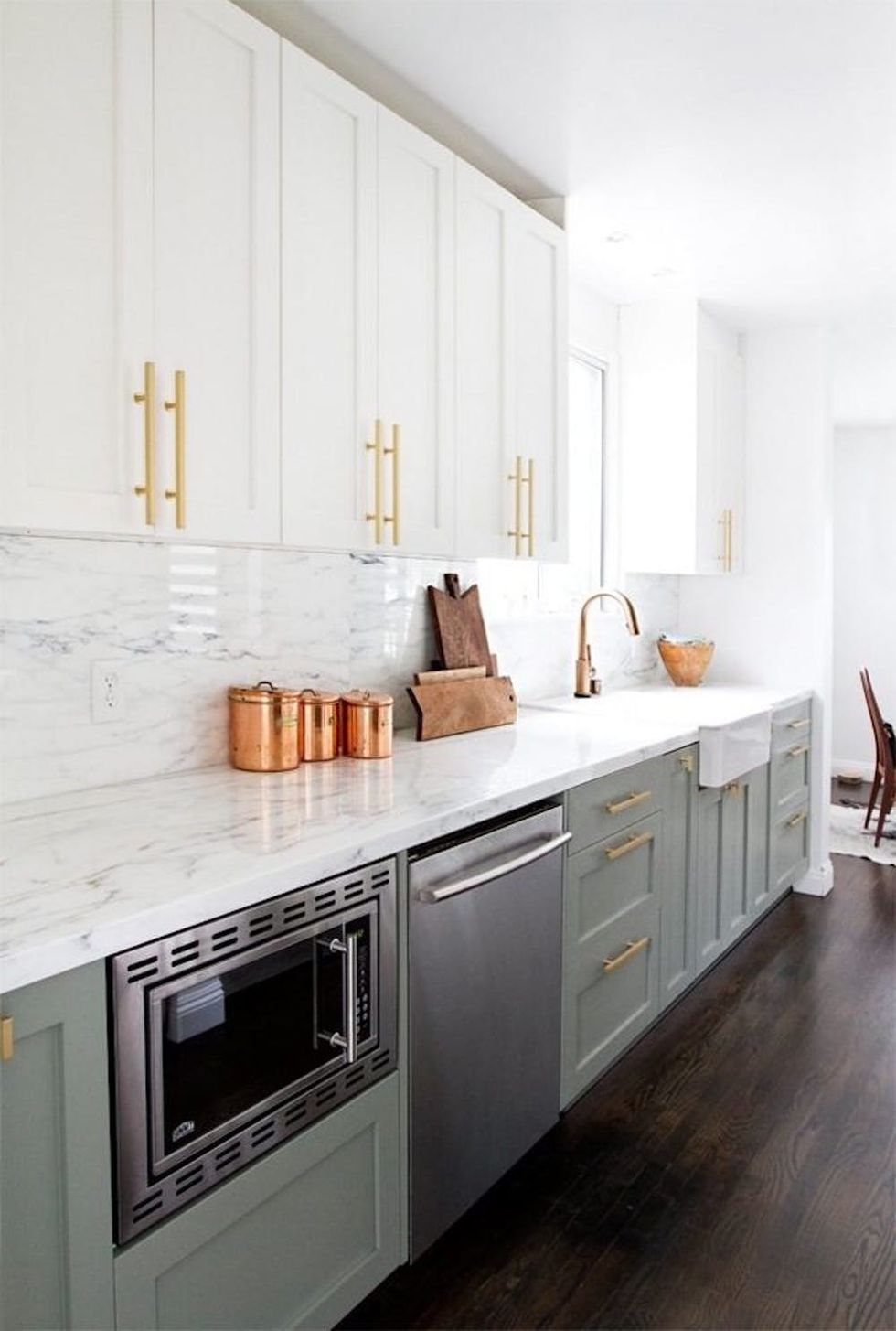 The same-same, matchy-matchy look of designs past is just that: the past. Pairing coppers with golds and brasses with silvers is an easy way to create aesthetic layers and add depth to your design. (via The Kitchn)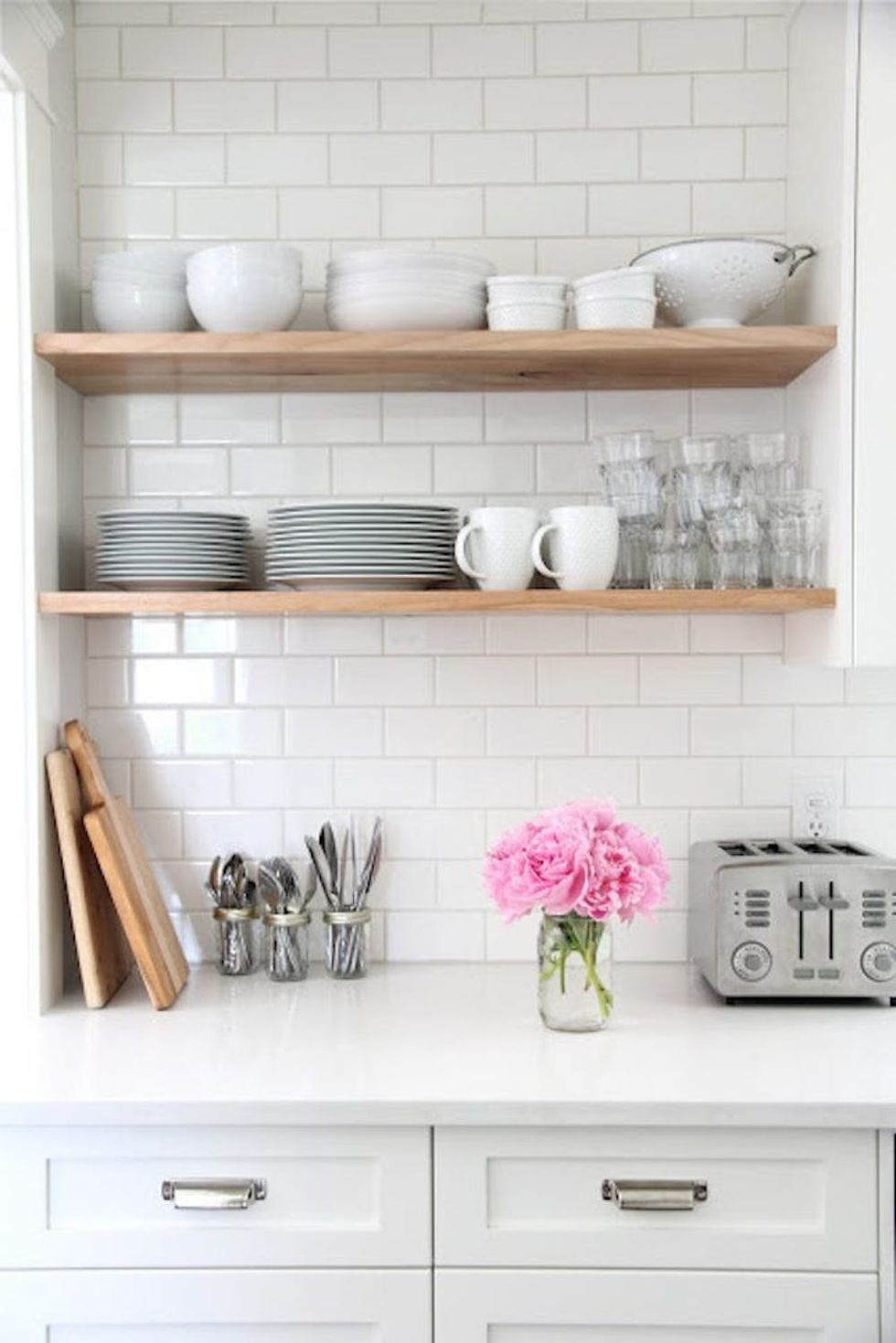 9. Open Shelving: If you're short on space, it's a perfect time to adopt the open shelving trend. Shelves can be easily installed virtually anywhere and will automatically increase the amount of storage space you have to work with. Just be sure to keep them neat and organized to prevent visual chaos. (via Doug Elissa)
Organic Materials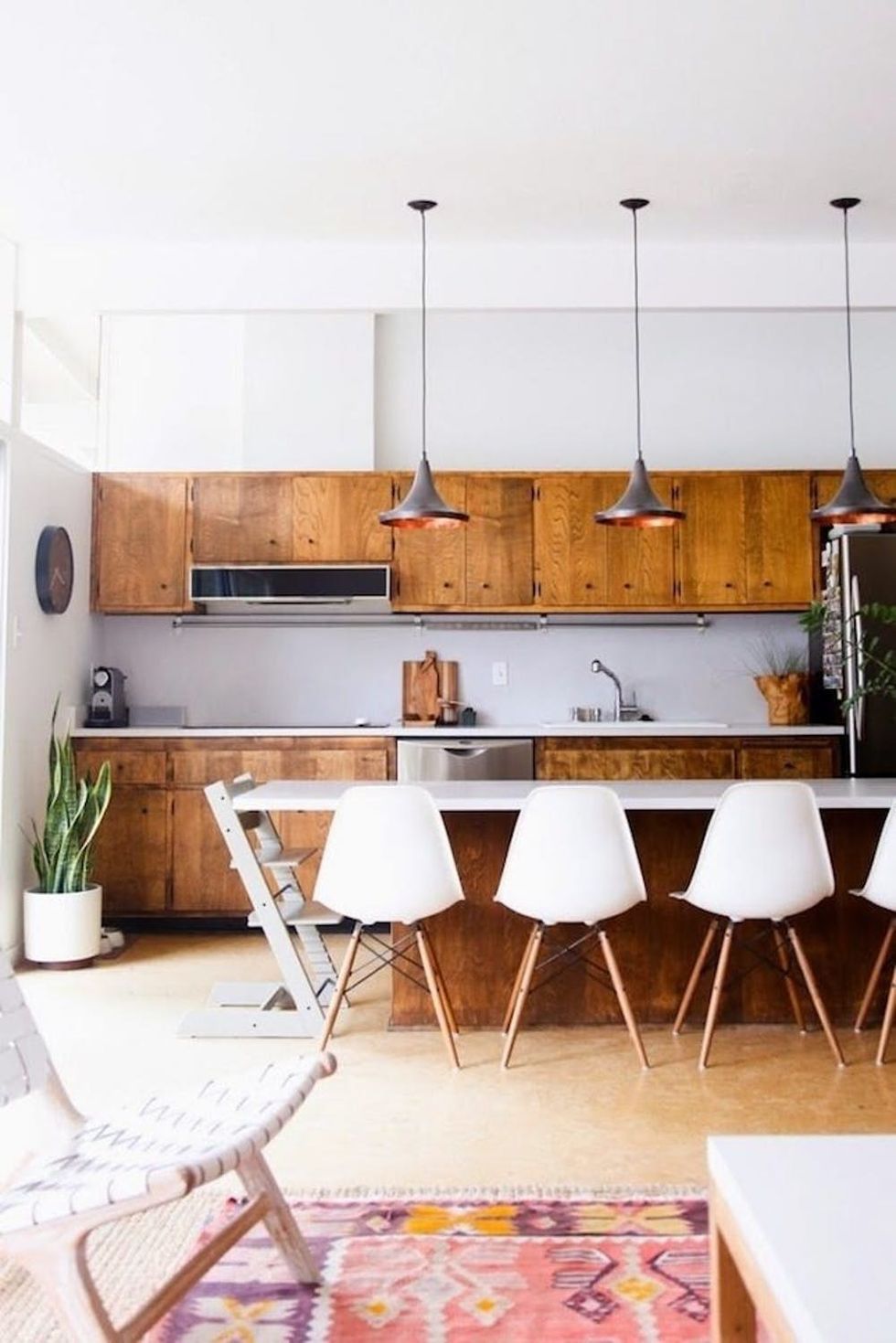 Formerly reserved for rustic sensibilities, organic materials are spicing up all kinds of aesthetics this year. From contemporary designs to mid-century mod, incorporating elements from the outdoors can bring some seriously good vibes to your kitchen. (via The Kitchn)
Statement Floor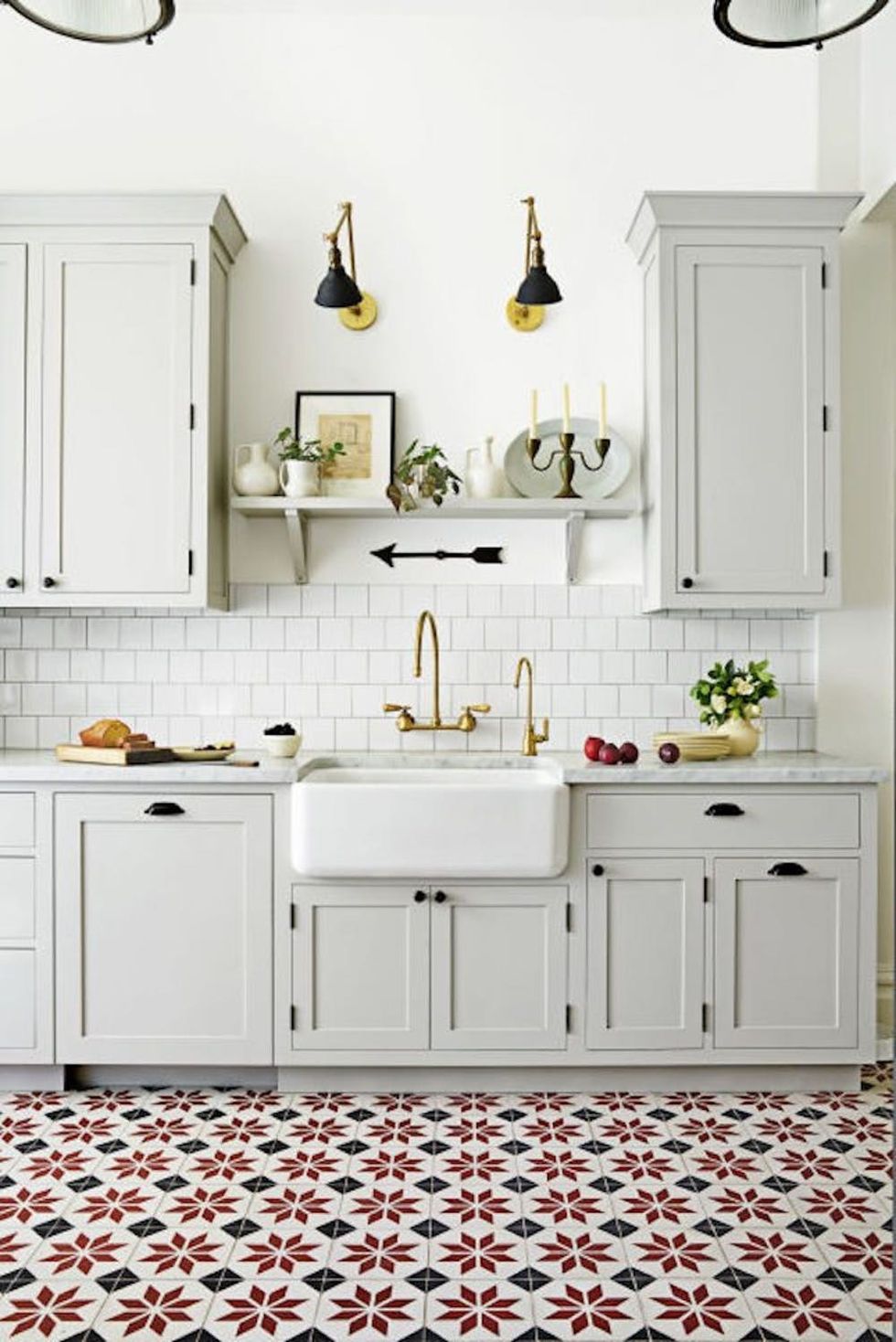 For the time being, statement walls are taking a backseat to statement floors, and we're kind of in love. If you're dying to try this look, opting for a monochromatic palette in a neutral tone, like the aforementioned gray, and a choosing a bright and boldly patterned floor is a no-fail way to achieve it. (via CountryLiving)