Olympic Ice Dancers Madison Chock and Evan Bates Will Be Your New Favorite Couple On and Off the Rink
Feb 09, 2018
There is an intimate relationship that exists between skating partners. But for Olympians Madison Chock and Evan Bates, that relationship far transcends the skating rink, as the ice-dancing team is also a real-life couple.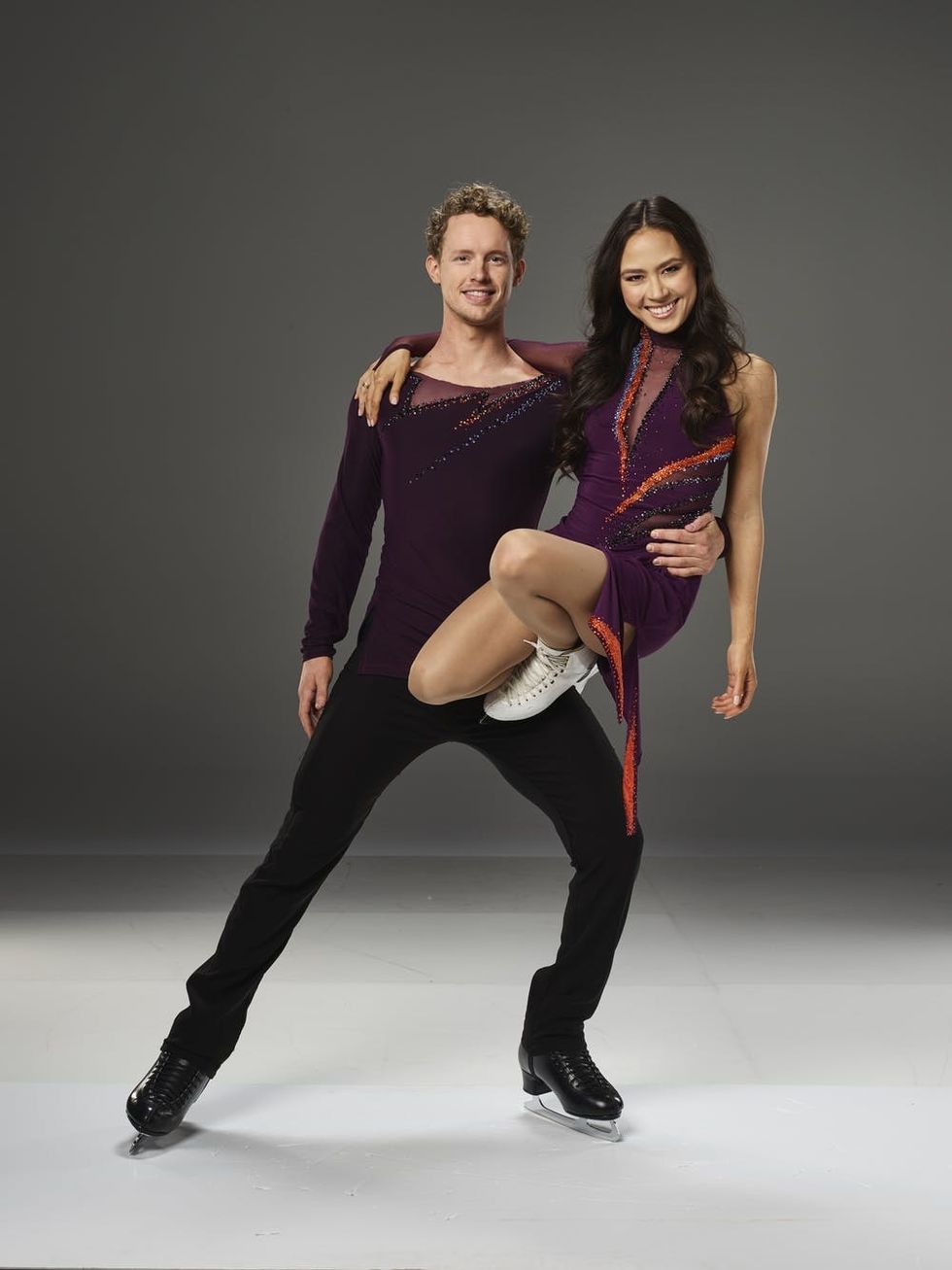 ---
Chock and Bates competed in the Sochi Olympics (her first, his second) in 2014, but they were slightly overshadowed by Charlie White and Meryl Davis, who put the sport on the map in the US by becoming the first Team USA athletes to take home gold. This year, though, it's Bates and Chock's turn to shine, and Chock opened up to Brit + Co about their relationship and life on and off the ice.
First, a little background: In July 2011, Chock and Bates made the decision to start skating together, as Chock's partner of five years retired and Bates parted ways with his partner of 11 years. The relationship was strictly professional, but the two had previously tried their hand at dating.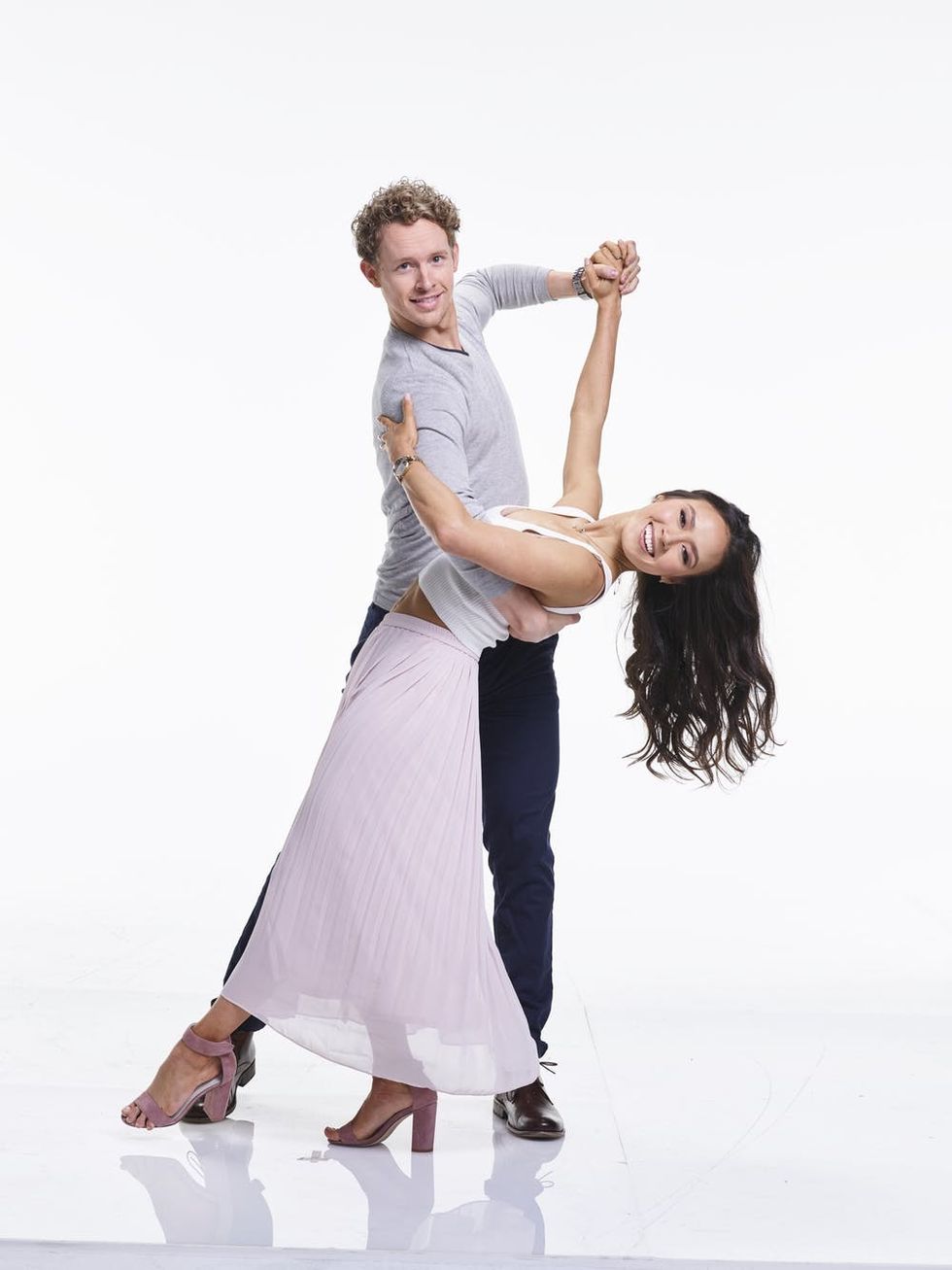 "We actually went on a couple dates a few years before we began skating together," Chock, 25, tells Brit + Co. Nothing came of it at the time, but she knew there was something there as far as Bates, 28, making a great partner.
"We've always had great chemistry, so when we started skating together, I knew it would be great because we have a similar sense of humor and passion for skating," she explained. "After years of skating together and going through so many ups and downs together, we were challenged to grow together in new ways and grew closer than ever before, to the point where we fell in love."
Falling in love took some time, as they only started dating a little over a year ago. But Chock believes their relationship has enhanced their performance and gives them an edge in competition. "You can be in tune with a dance partner, but when you are a true couple, you can be in tune on a much deeper level that can really enhance the performance emotionally," she explains, adding that it's wonderful getting to spend so much time with Bates while training.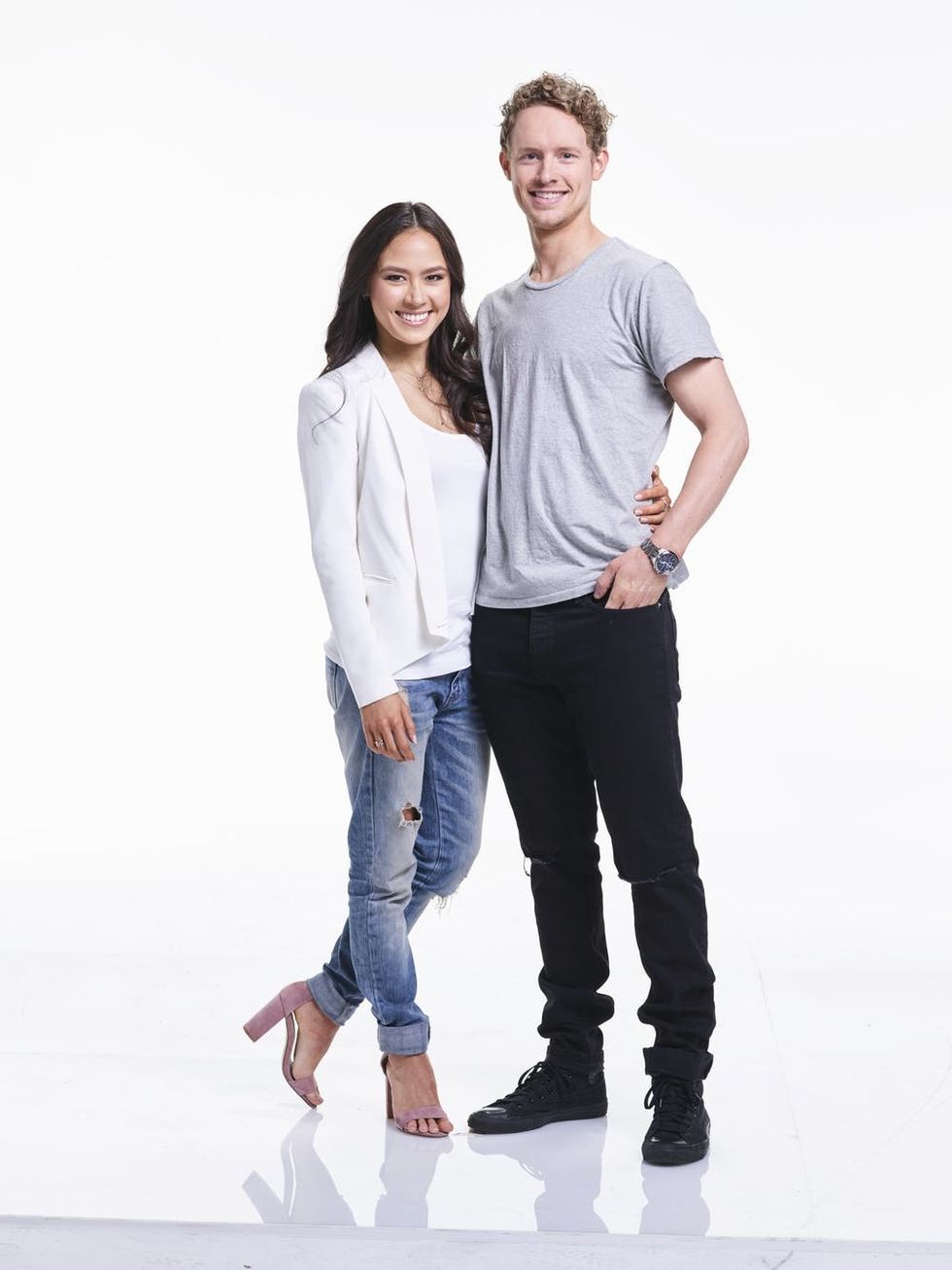 While their lives certainly do revolve around the sport — they even often double date with fellow skaters Penny Coomes and Nick Buckland — both have individual interests off the ice.
"For Evan, it's music; he loves playing and studying guitar. For me, it's art; I like to paint, sketch, and study fashion," Chock shares. "At the end of the day, we try to plug into those outlets."
Right now, however, their main focus is a successful Olympics, as taking home a medal from PyeongChang would be a "lifelong dream come true" for Chock.
"I've been skating since I was five years old and have always dreamed of being an Olympian," she says. "Winning a medal at the games would be incredible."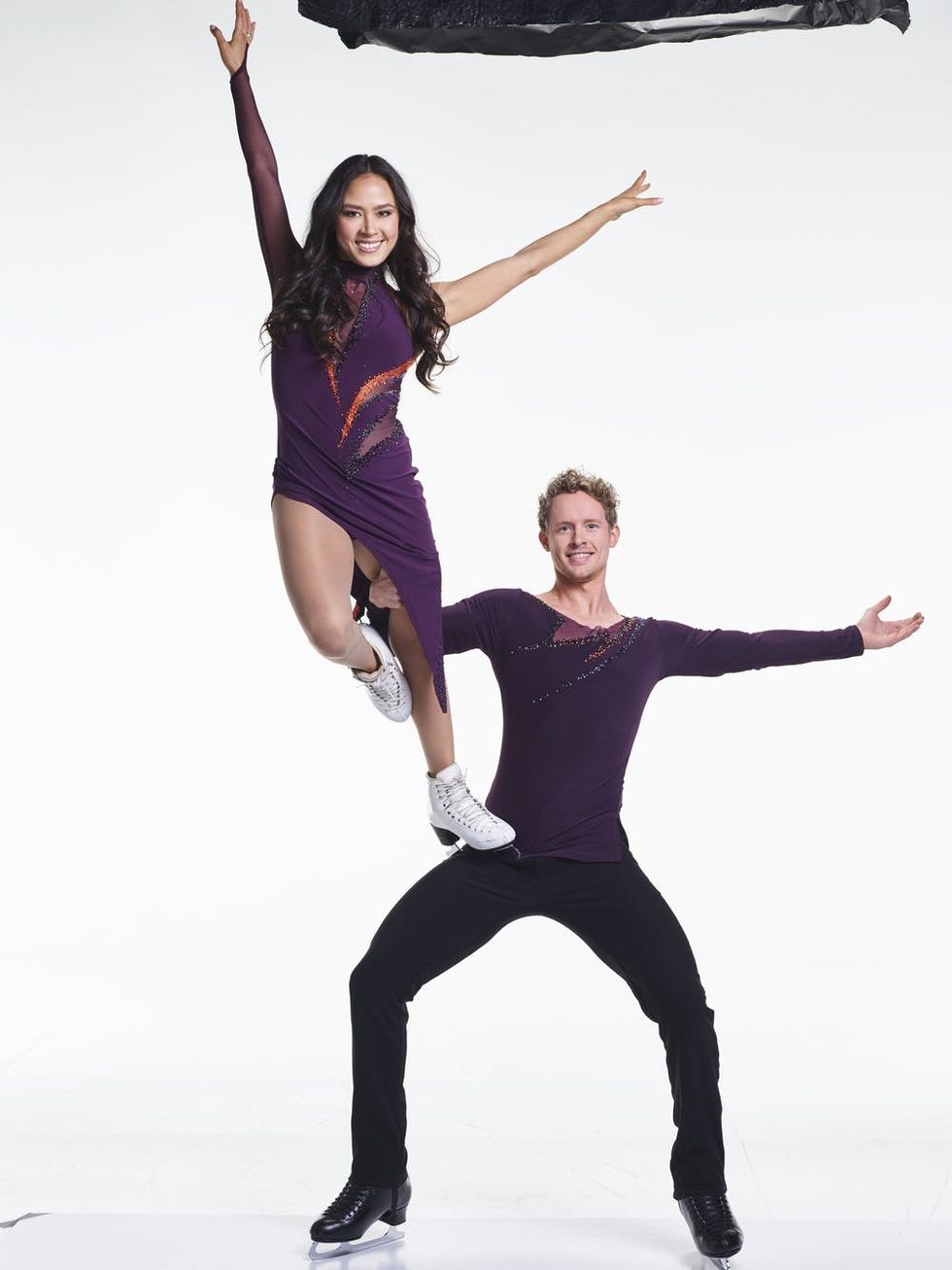 Regardless of what happens at the Games, though, Chock will be a winner with Bates by her side.
"This is the person I trust the most," she explains of Bates. "We know that no matter what happens in skating, whether we don't get the results we want or we do, we always have each other, and that's the most valuable thing."
To find out more about Chock and Bates, visit TeamUSA.org. The Winter Olympics begin February 8.

(Photos via Mitchell Haaseth/NBC)
Cara Sprunk
Cara E. Sprunk is a Los Angeles transplant who loves writing about fancy awards shows, the Olympics, and reality television. When she isn't working, Cara can be found taking cooking classes, in the boxing ring, or next to you…in Malibu (where the sky is more blue).
Pop Culture
Still haven't taken up that new creative skills you swore you'd learn this year? Or ready to take your design skills to the next level? Let's say so long to the weirdest year ever by checking those big learn-something-new goals off our perpetual to-do lists.
We've teamed up with Clorox to give you the gift of unlimited creativity now through the end of the year. Once you sign up, you can take as many of our 120+ classes as you want for FREE for one whole month!
Here's how it works:

Head to brit.co/learn and sign up for the "All Access Pass."
Use the code "CLOROXCARES" at checkout to redeem your free month of classes.
You will be automagically signed up for Clorox's email list once you redeem your free all access pass. (It's the #1 Choice for Disinfection!)
Your pass lasts one month from when you checkout. This means you have unlimited access to all the classes during that month.
This offer is valid now through December 27, 2020.
Browse our catalog to find the right class for you, tell a friend and take the class together over Zoom, or organize a 'cocktails + crafts' night with a friend in your bubble so you can learn something new together.
What are you waiting for? Time to start learning all the things!

Thanks to Clorox for making this happen! When it counts, trust Clorox.
Lifestyle