21 Gift Ideas for the Ice Cream-Obssessed Gal in Your Life
Jul 26, 2016
In the sticky-hot days of late summer, everyone loves ice cream to beat the heat. But some of us love it *way* more than others. Treat that ice cream lovin' friend (or yourself) to very *cool* ice cream-inspired gift ideas. Aside from purchasing tickets to the MUSEUM OF ICE CREAM — yup, it's a thing — we've rounded up the best of the best ice cream goodies to get in celebration of this holiday. Whether you've been on the hunt for a stylish beach tote or a striking phone case, these charming gift ideas inspired by your favorite icy dessert are sure to appeal to some of your cravings. Scroll on to figure out which of these 21 ice-cream-lover gifts you have to have!
---
1. Tallulah's Threads Ice Cream Tee ($35): Get cheeky with this cute cropped ice cream printed tee. Featuring *strategically* placed ice cream cones, this li'l top suits girls who just wanna have fun.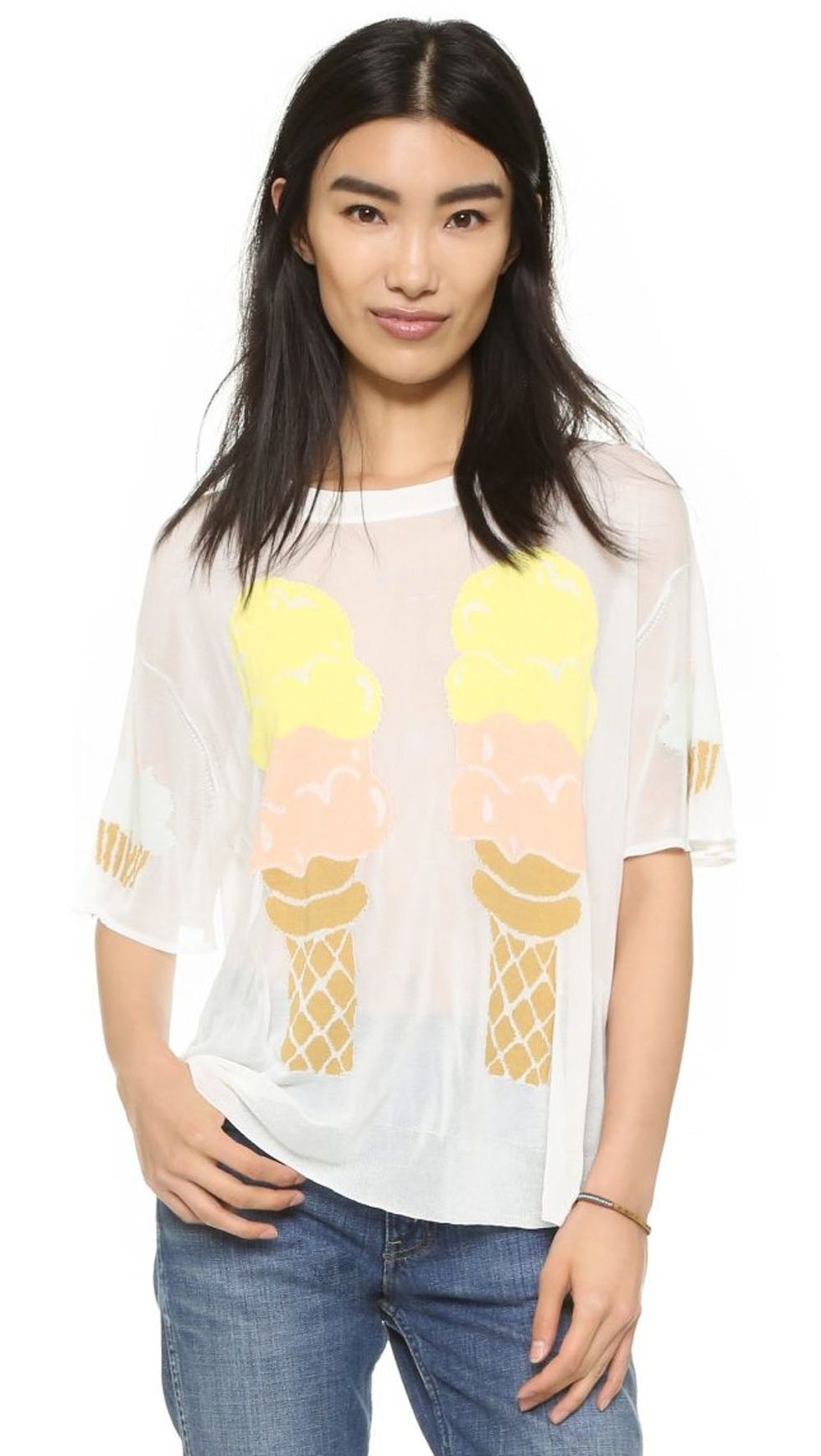 2. Wildfox Eat Me Shalah Sweater ($119): Although this top takes a more subtle approach to the cheekily placed ice cream cones, it's just as adorable. Its lightweight sheer material makes this sweater the perfect cover-up item to throw on before hitting the beach or pool.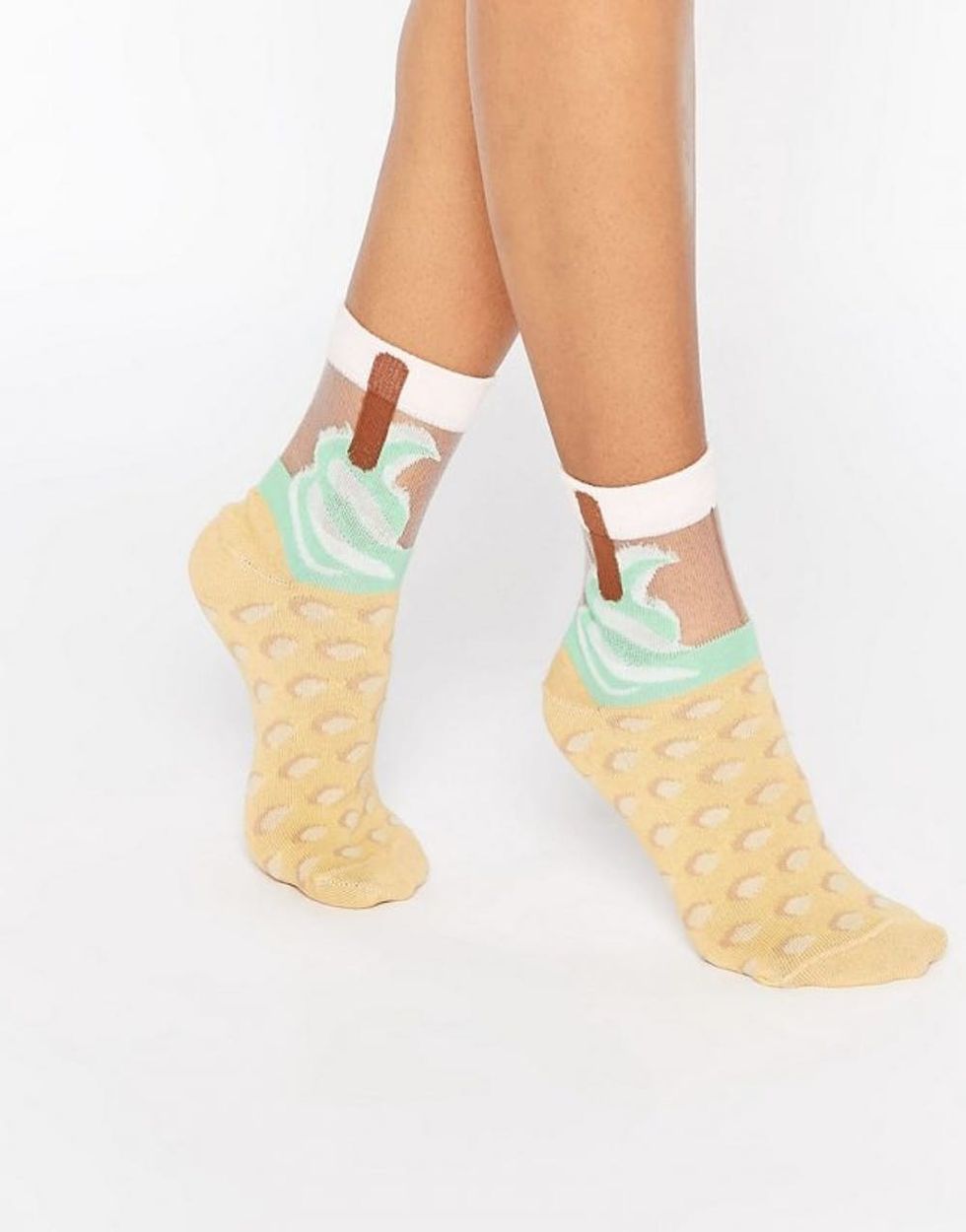 3. ASOS Sheer Ice Cream Ankle Socks ($7): Who says you can't wear socks in the summer? Slip on these breezy sheer socks before throwing on a pair of shoes and you'll definitely be rocking some *sweet* kicks.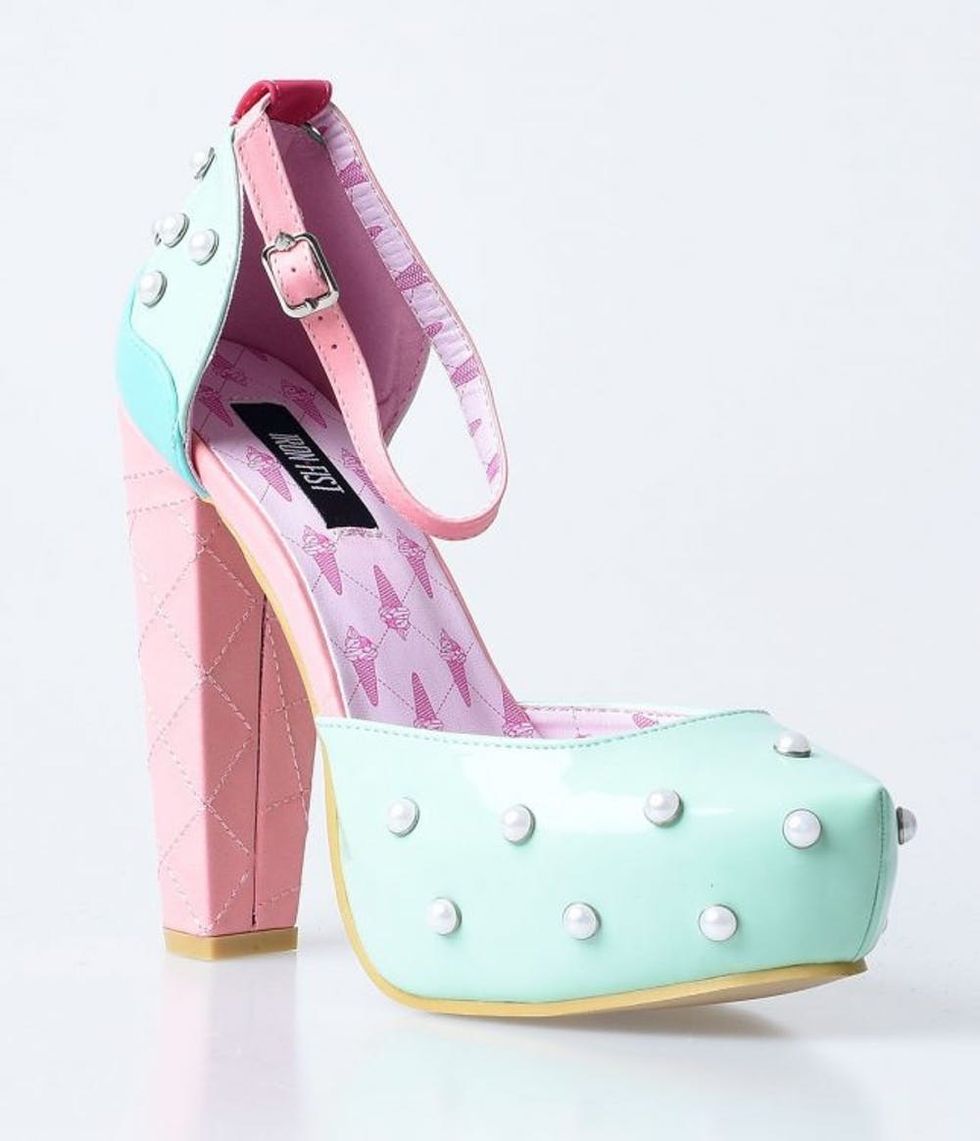 4. Iron Fist Green & Pink Pastel Ice Cream Lick Me Platform Heels ($82): If you're one to take on a daring approach to style, this pair of ice cream-inspired platform heels is calling your name. As bold as they are, they're also undeniably cute. Embrace their vintage style by going full-on retro with your #ootd.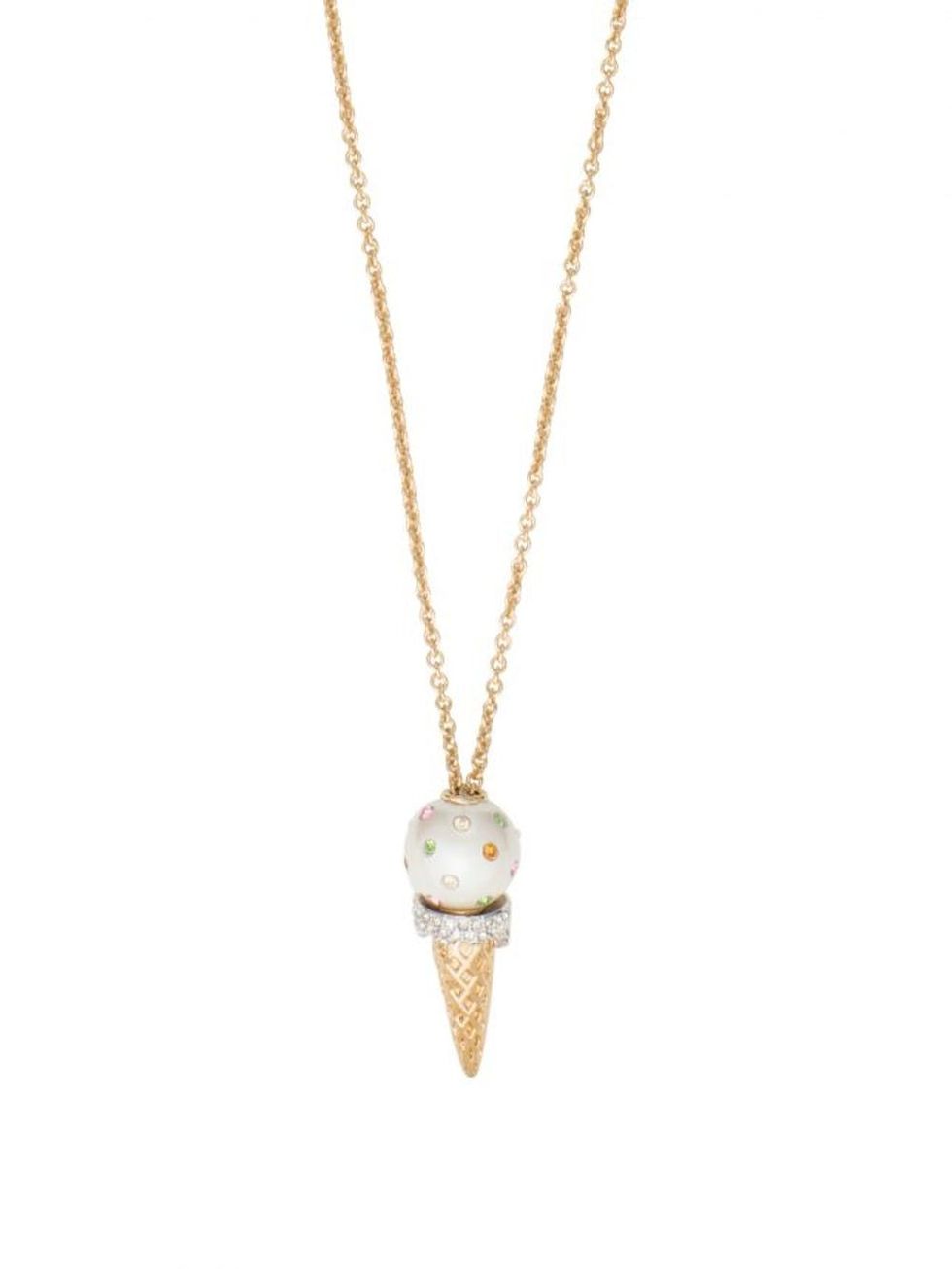 5. Kate Spade Carnival Nights Ice Cream Pendant ($98): This pendant proves ice cream can be sophisticated. Made with gold, glass stones, faux pearls and pale-colored enamels, this fancy gem is one you'll want to show off every day.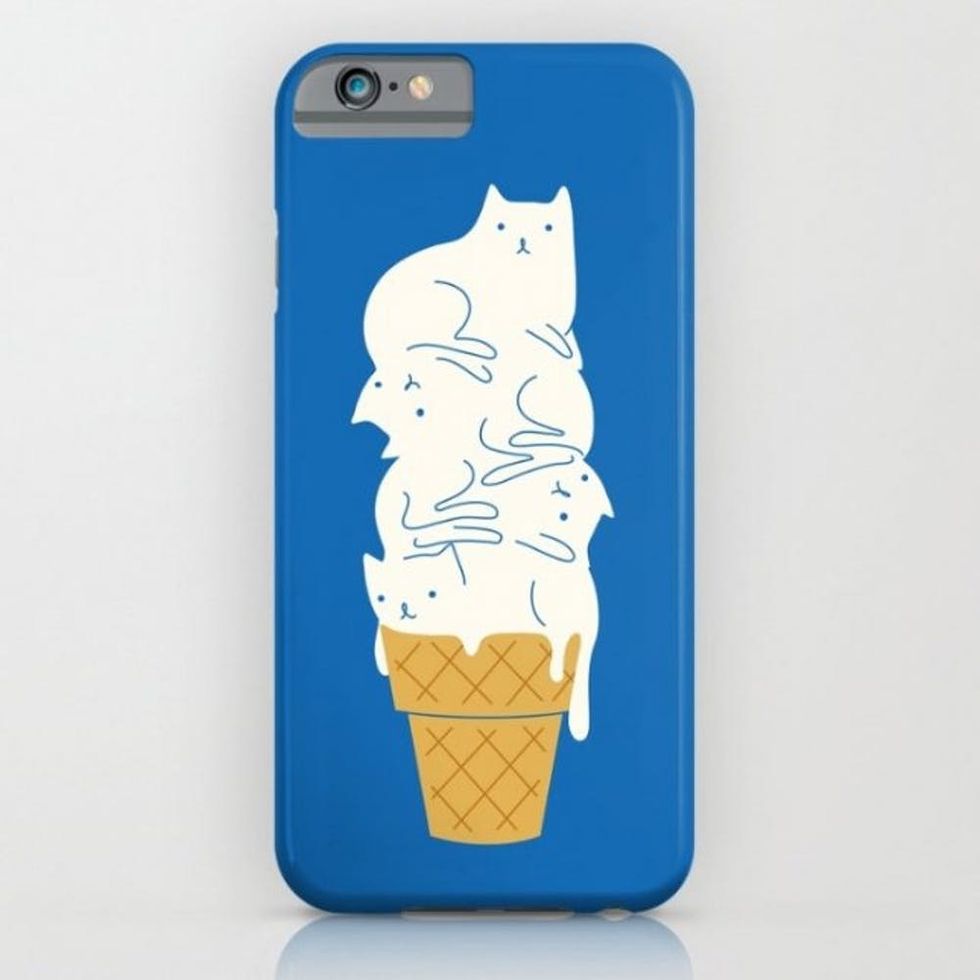 6. I Love Doodle Cats Ice Cream iPhone Case ($35): There's not many things greater than a pile of cats and ice cream. Channel your two favorite things in the world with this adorable iPhone case that's sure to earn a good laugh from your friends.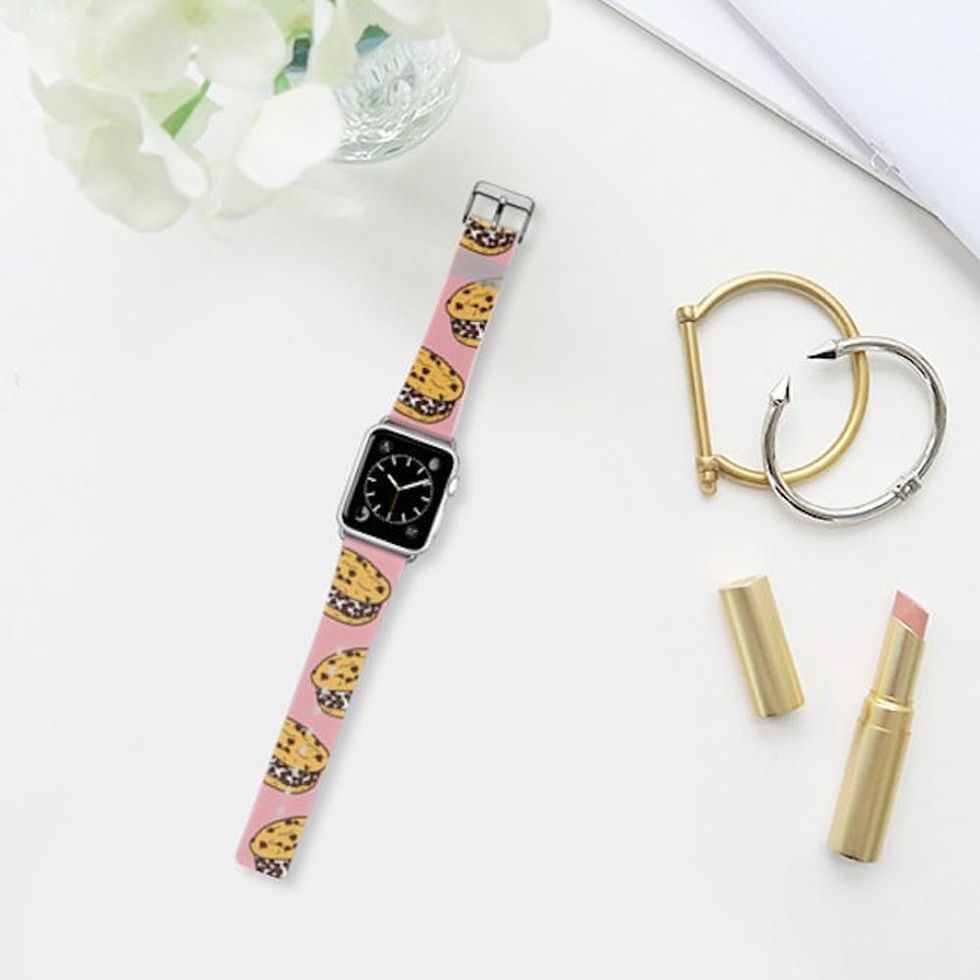 7. Casetify Chocolate Chip Cookie Ice Cream Sandwiches Apple Watch Band ($49): Did you hear? Quirky prints are the new leather this summer. Swap out your basic Apple Watch band for this whimsical ice cream sandwich printed one to stay on-trend.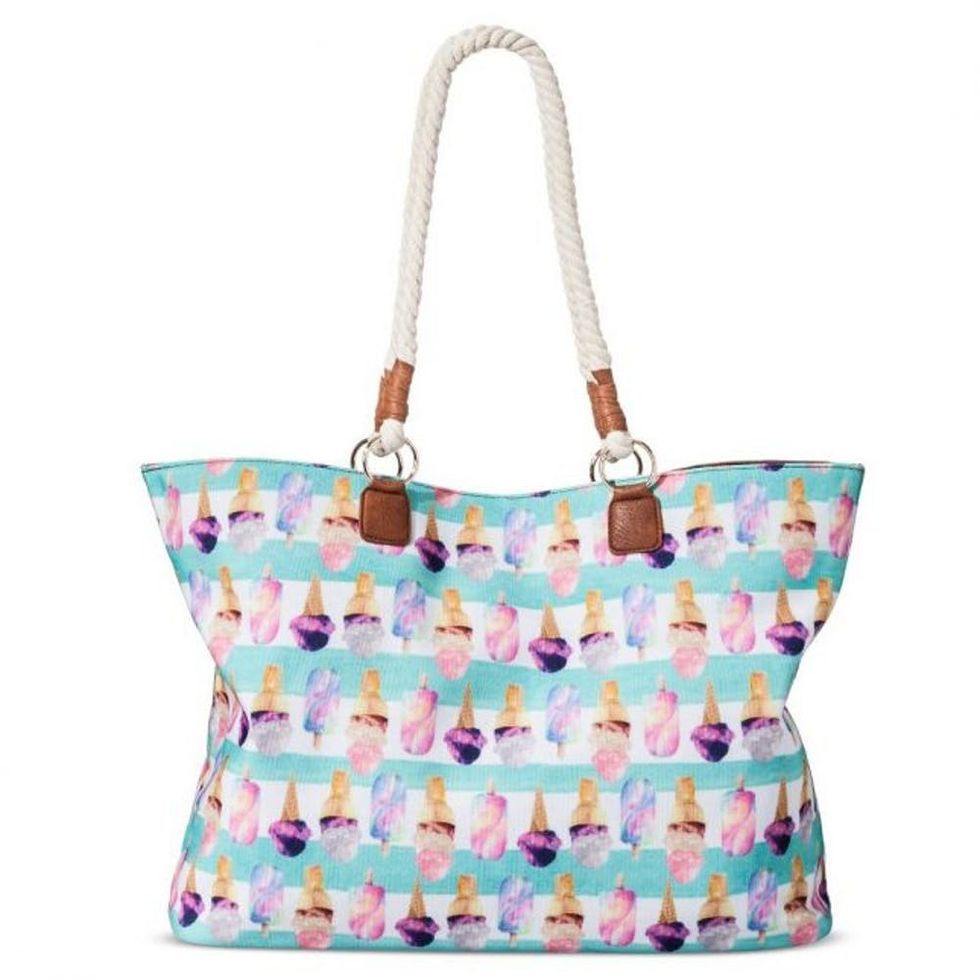 8. Under One Sky Women's Ice Cream Cone Printed Beach Tote Handbag ($30): Give that basic straw beach tote a rest and trade it in for this modern ice cream printed handbag. With a pattern that practically screams summer and those nautical rope accents, this tote is the one beach accessory you didn't know you needed.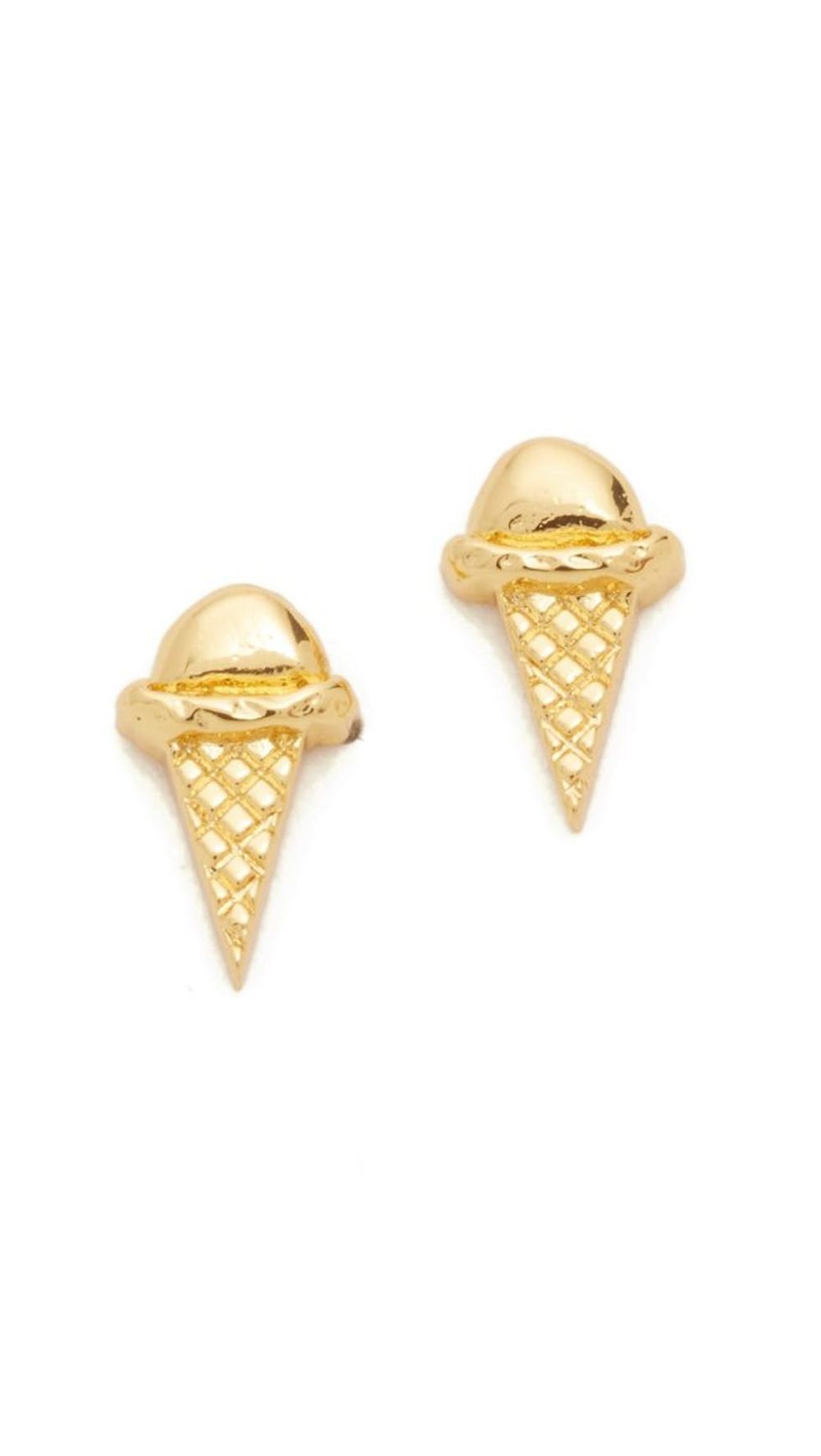 9. Gorjana Ice Cream Cone Stud Earrings ($38): Playful and elegant, these ice cream cone earrings are a strong choice of gift. Their petite size and gold finish make them a charming complement to virtually any outfit.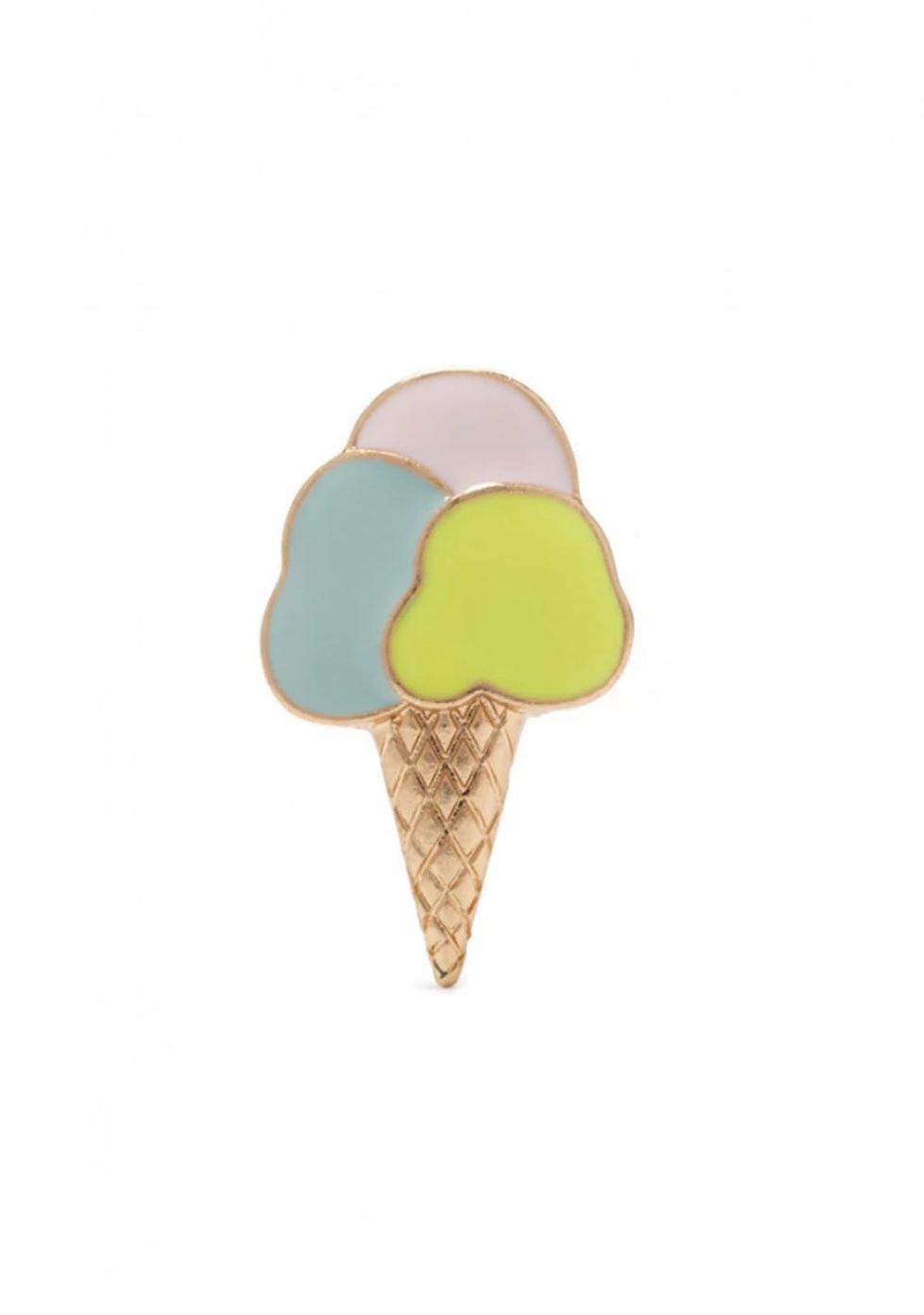 10. Forever 21 Ice Cream Enamel Pin ($3): Show off your love for the icy treat with this high-shine enamel ice cream pin. Whether you pin it on your backpack or your denim jacket, this little statement piece will let others know where your priorities lie.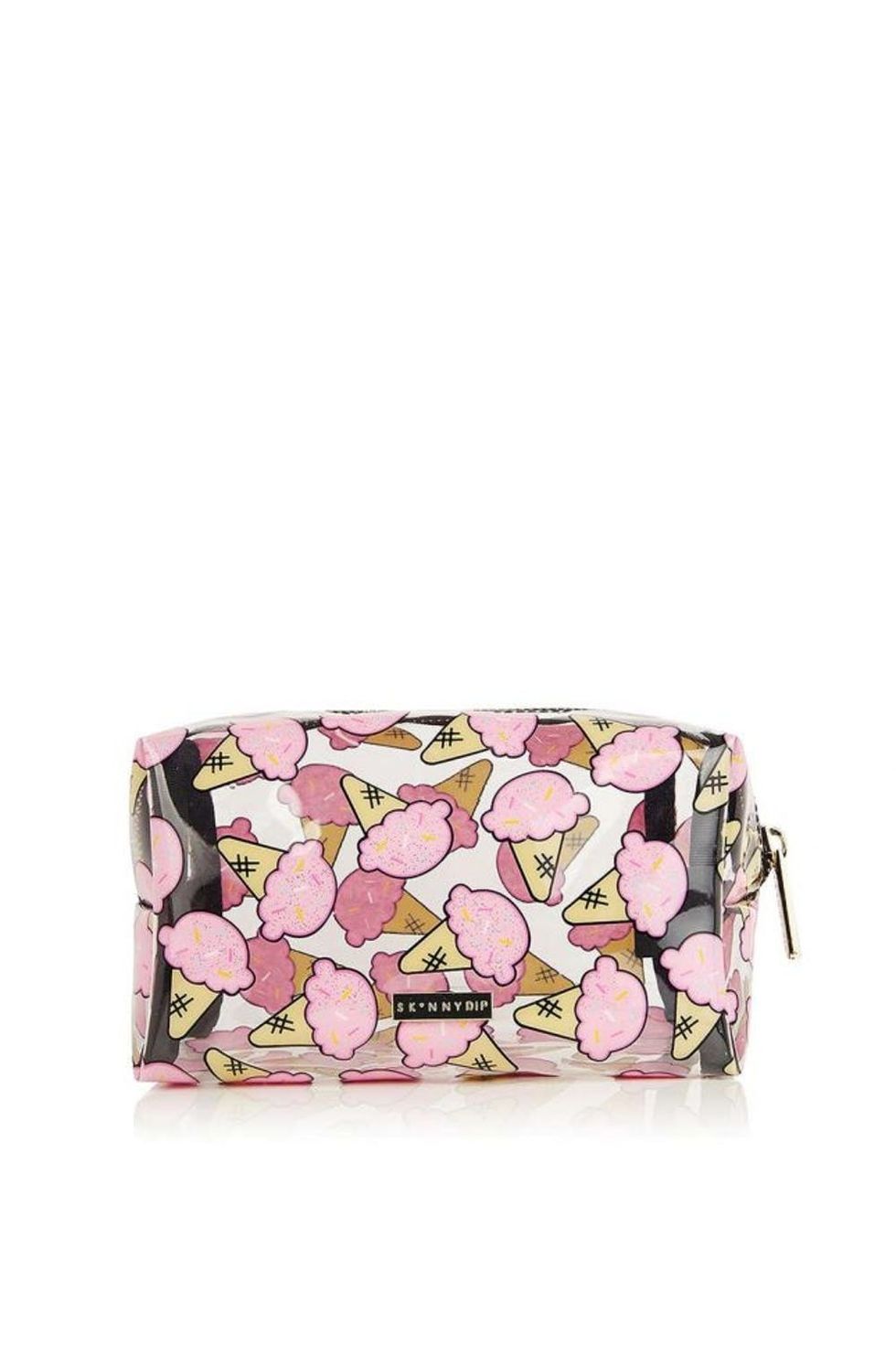 11. Skinnydip Ice Cream Makeup Bag ($20): This makeup bag may be clear but it's far from boring, thanks to its pink ice cream cone pattern. Its clear construction also makes looking for and finding makeup a cinch.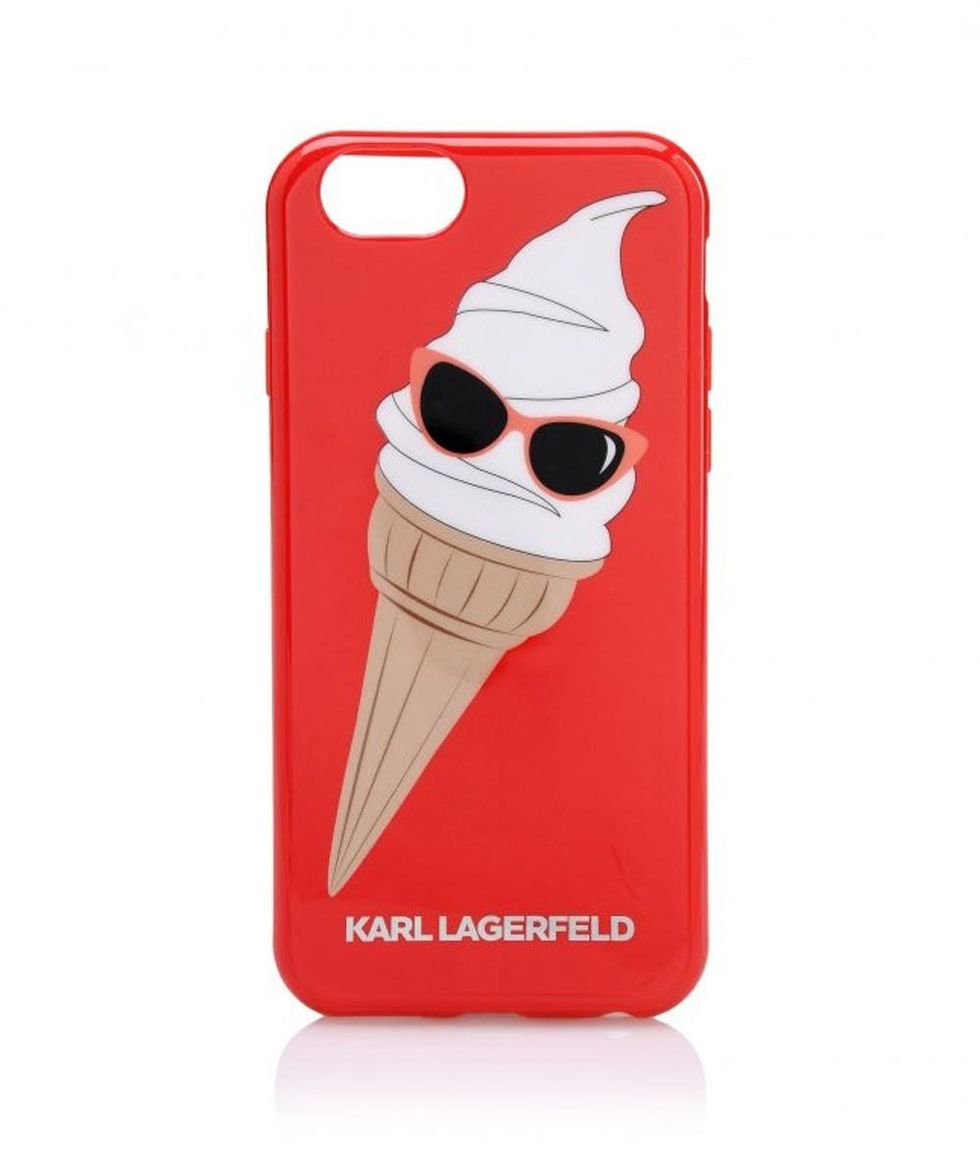 12. Karl Lagerfeld Ice Cream Sunglasses iPhone Case ($25): You can pretty much take this Karl Lagerfeld ice cream and sunglasses iPhone case as confirmation that the summer treat has never been *hotter*. If the king of fashion says it's in style, it must be true.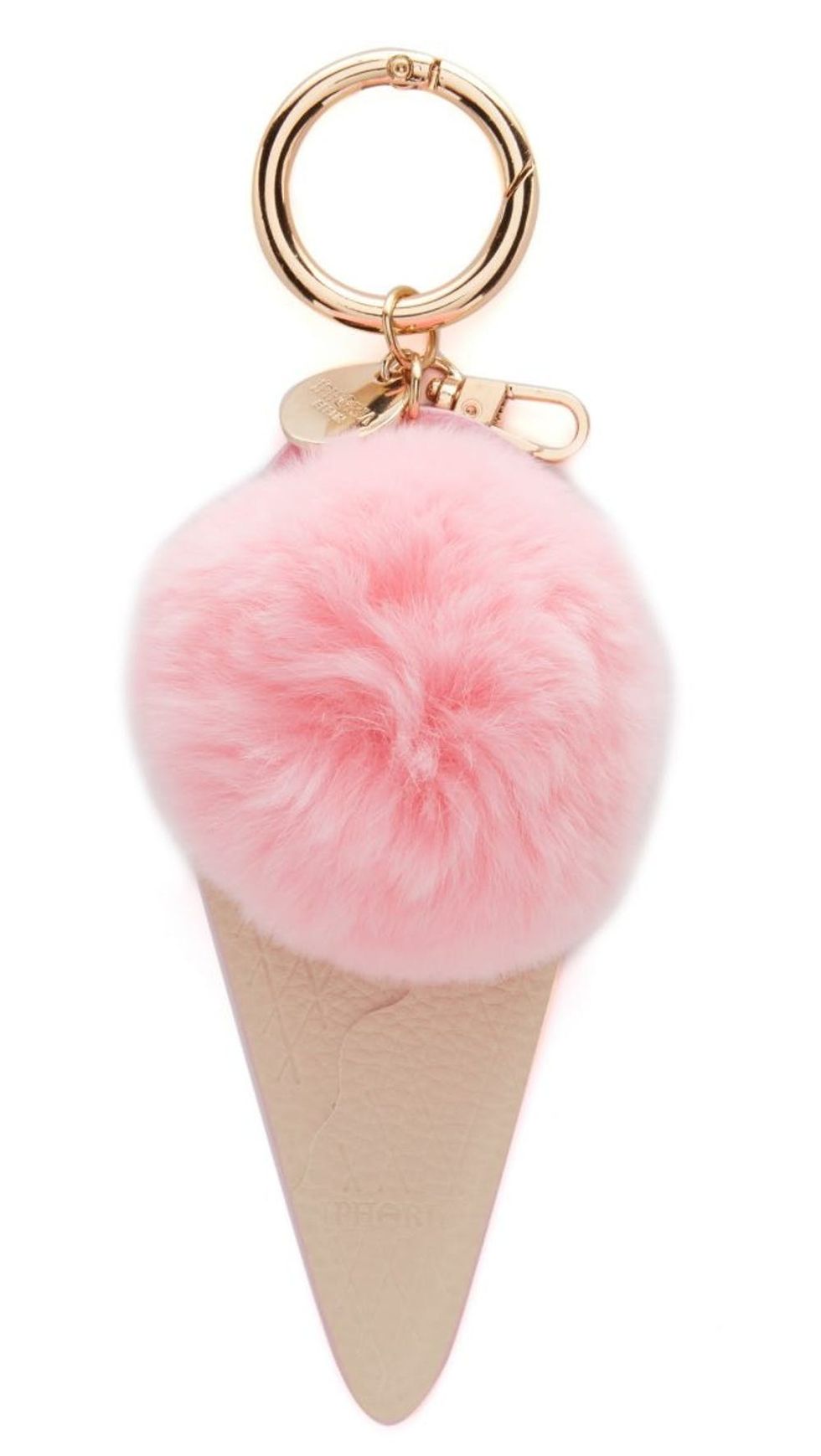 13. Iphoria Ice Cream Bag Charm ($83): Attach this fuzzy pom-pom to any of the bags featured here for double the amount of cuteness. Apart from its attention-grabbing ice cream design, its furry texture will add visual interest to any handbag, backpack or tote.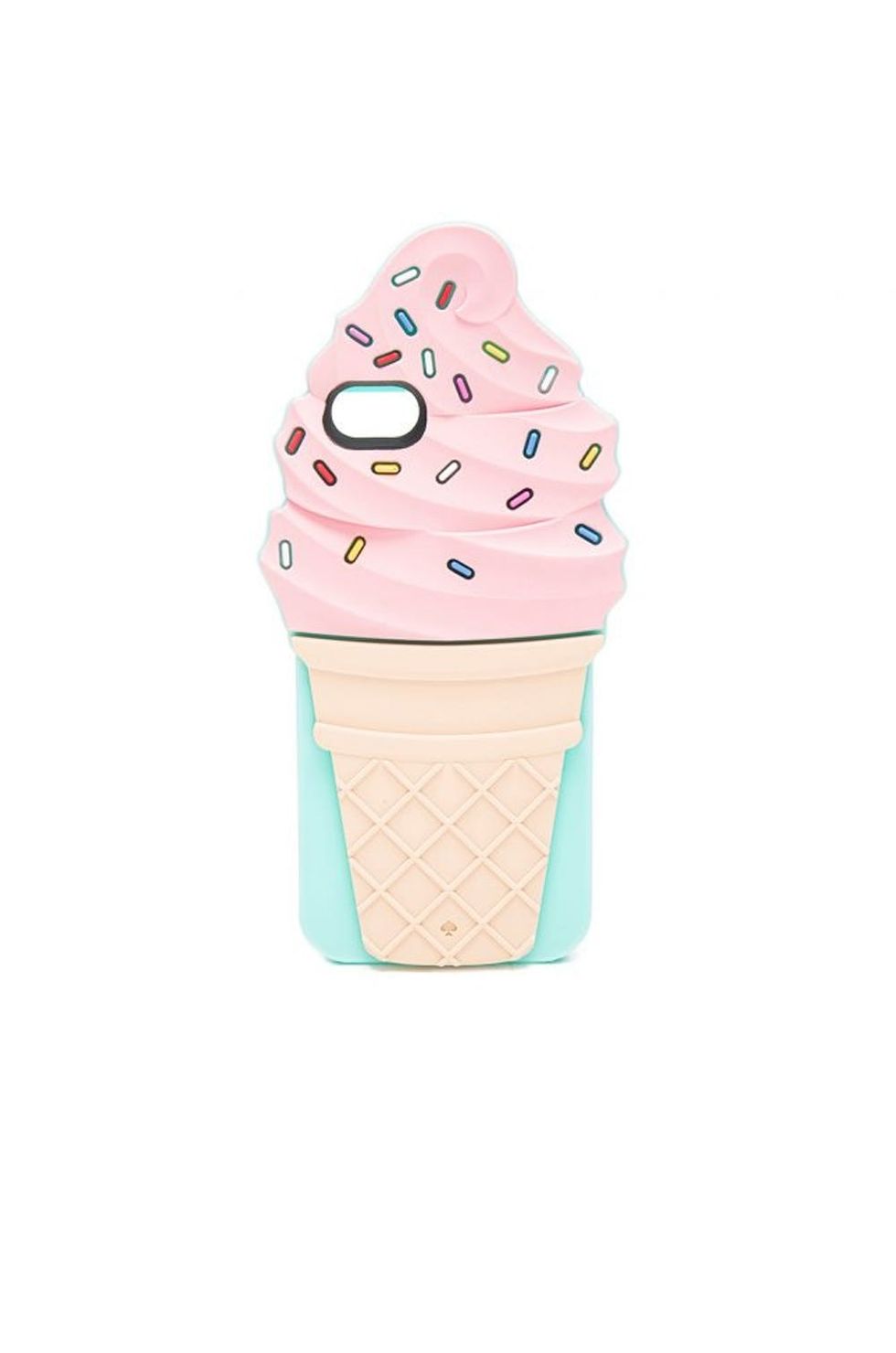 14. Kate Spade Ice Cream Cone iPhone Case ($45): This Kate Spade iPhone case is the epitome of the phrase, "good enough to eat." Slip this silicone case onto your phone for some tasty-lookin' protective gear.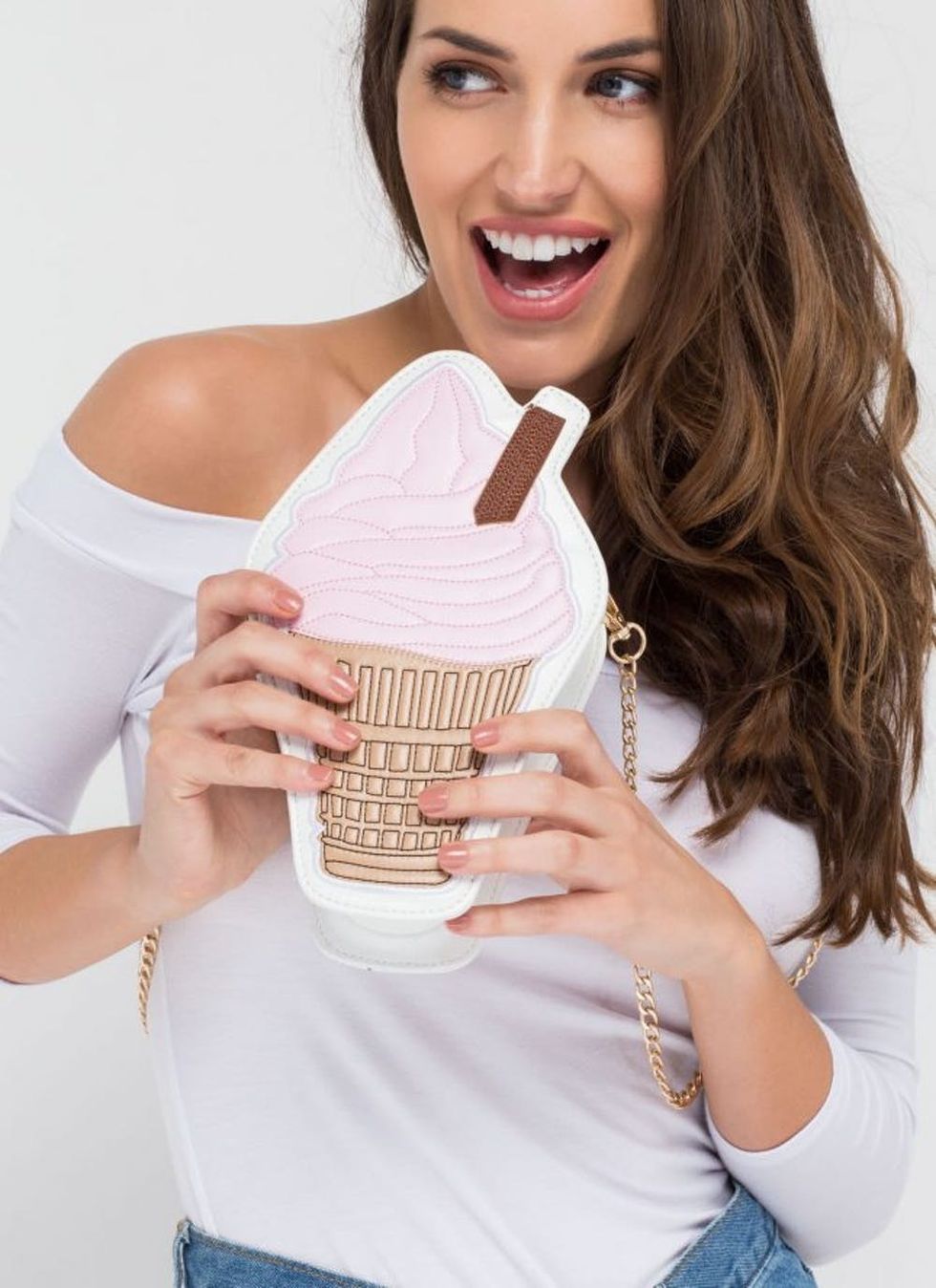 15. GoJane On a Sugar High Ice Cream Cone Bag ($25): You may be tempted to take a bite out of this ice cream cone bag, and we wouldn't blame you. Featuring a removable chain strap, this sweet-treat-of-a-bag offers a versatility that'll come in handy for when you want to switch from a clutch to a crossbody and vice versa.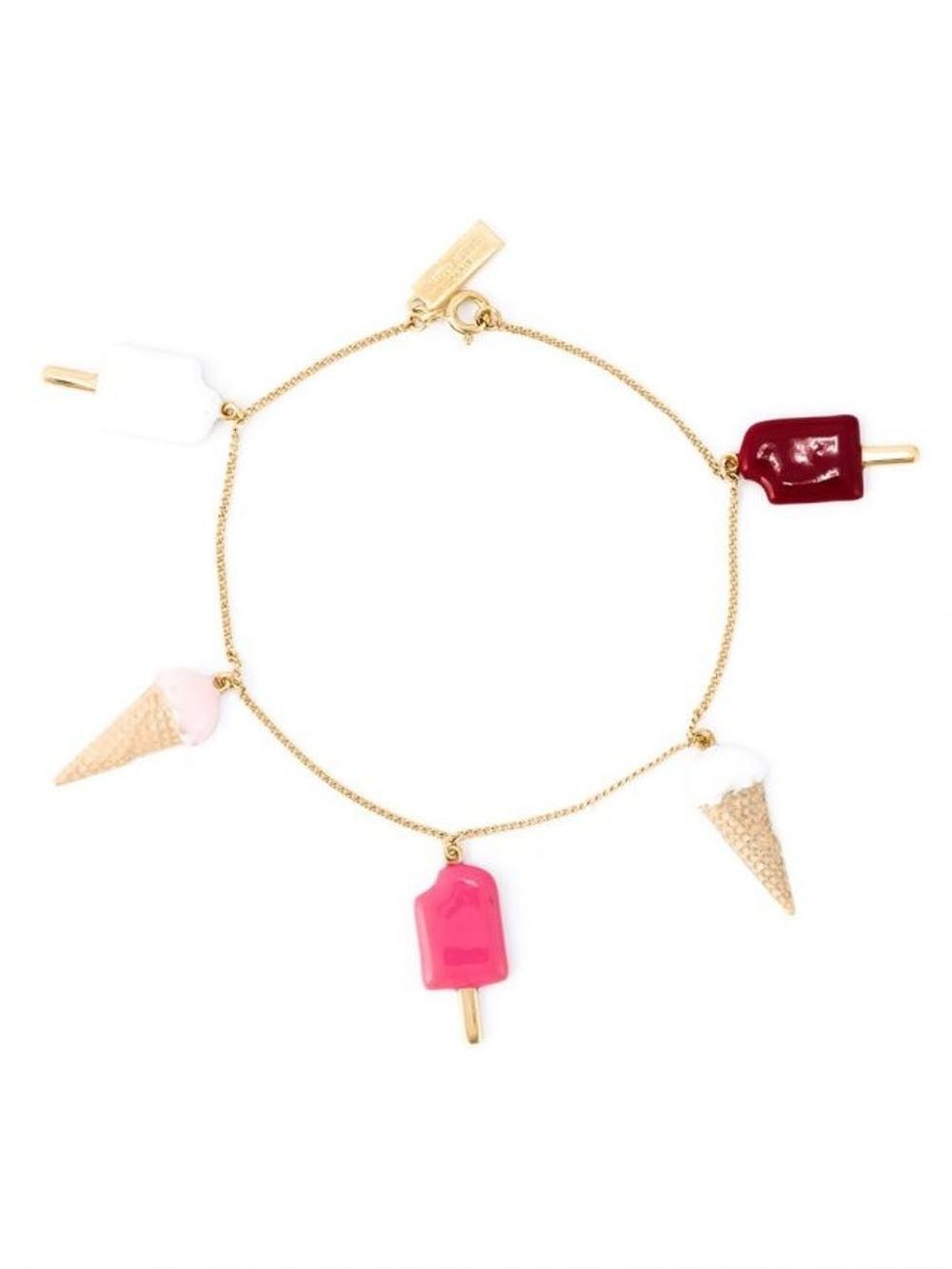 16. Saint Laurent Ice Cream Charm Bracelet ($895): Rock your favorite snow-cold dessert on your wrist with this finely crafted Saint Laurent ice cream bracelet. With so many varieties, there's no doubt more than one of these lucky charms will speak to you.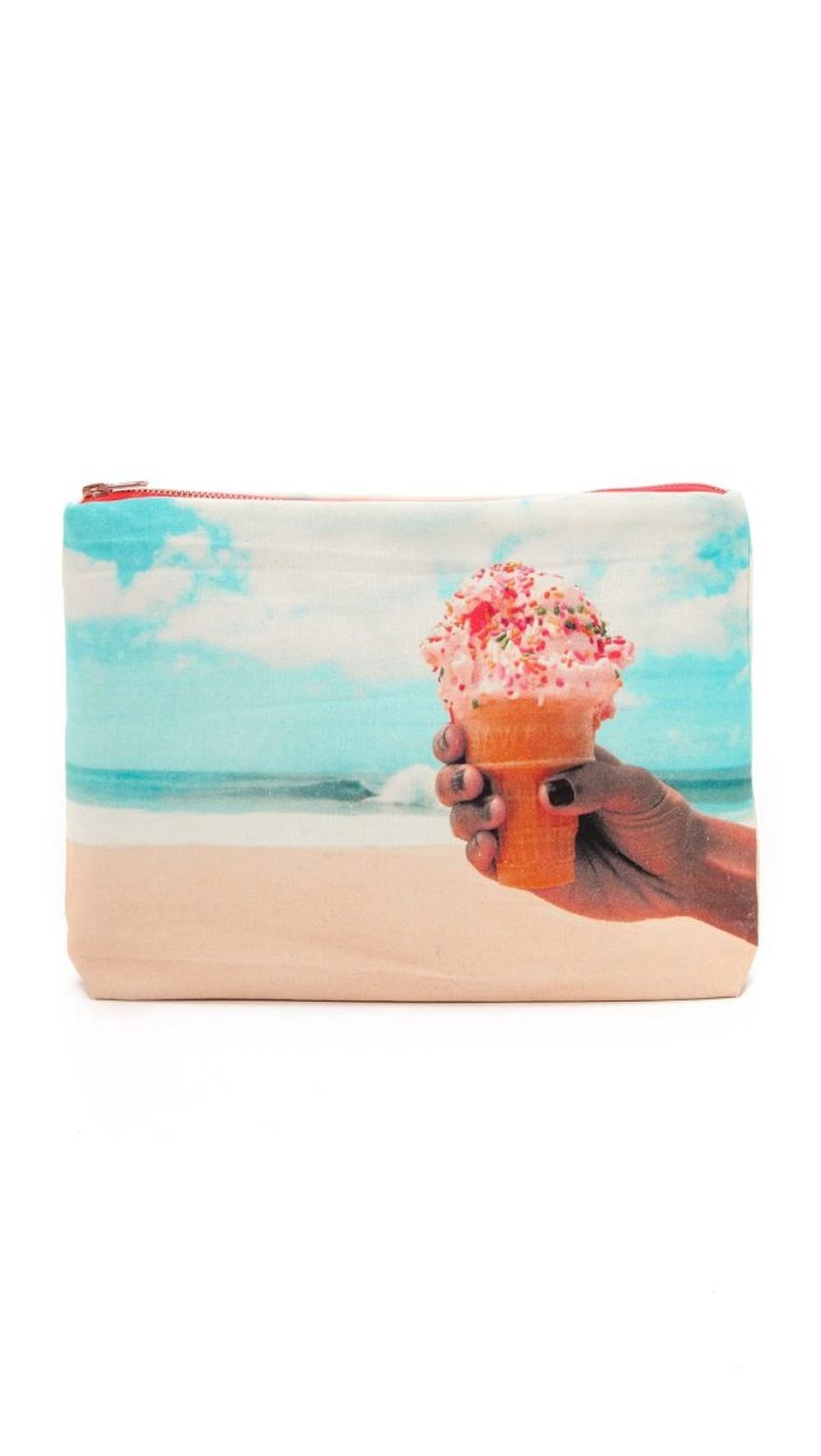 17. Samudra Ice Cream Clutch ($65): Take one look at this clutch and you'll be transported to the beach with an ice cream cone in hand. With this quintessential summer accessory, you'll bring a delightful air to any event you attend.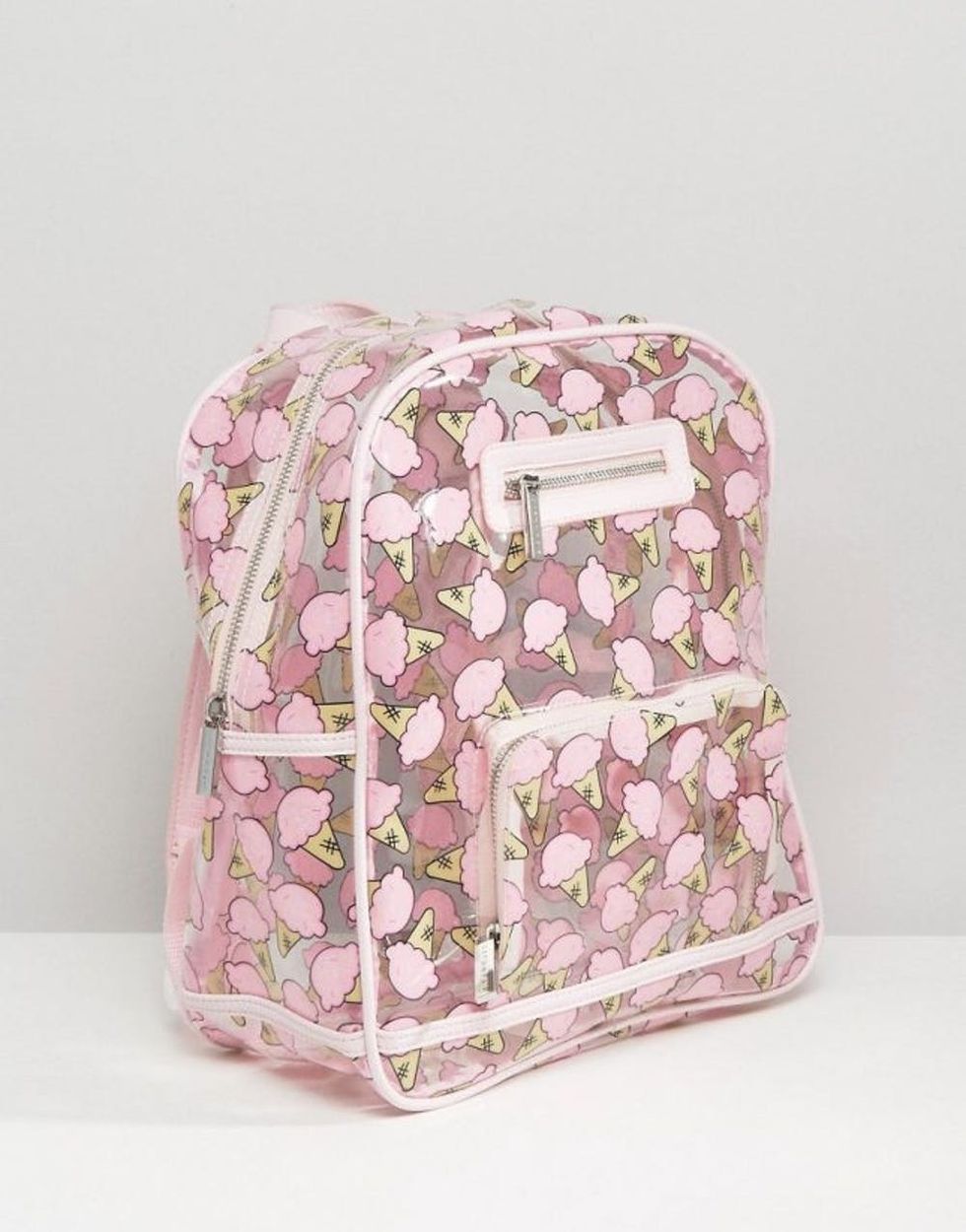 18. Skinnydip Exclusive Soft Premium Backpack in Ice Cream Print ($52): There's no forgetting whether or not you packed a certain something with this clear ice cream print backpack. It's fun, fab and functional all in one!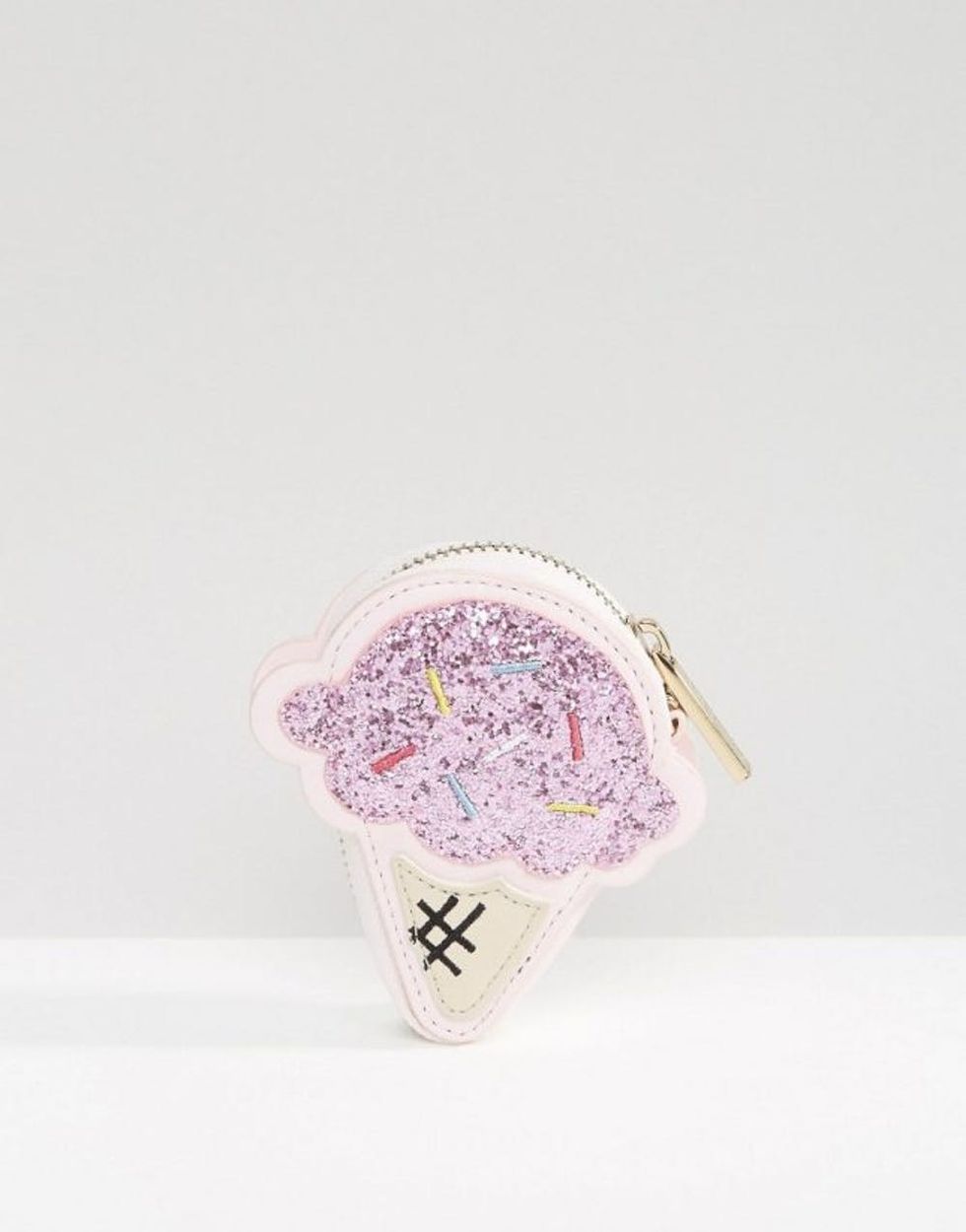 19. Skinnydip Ice Cream Coin Purse ($20): Glitter and sprinkles sound like a DIYer's dream come true. Luckily this magical item actually exists. It's in the form of this super cute ice cream coin purse you can use to hold loose change or various knick knacks.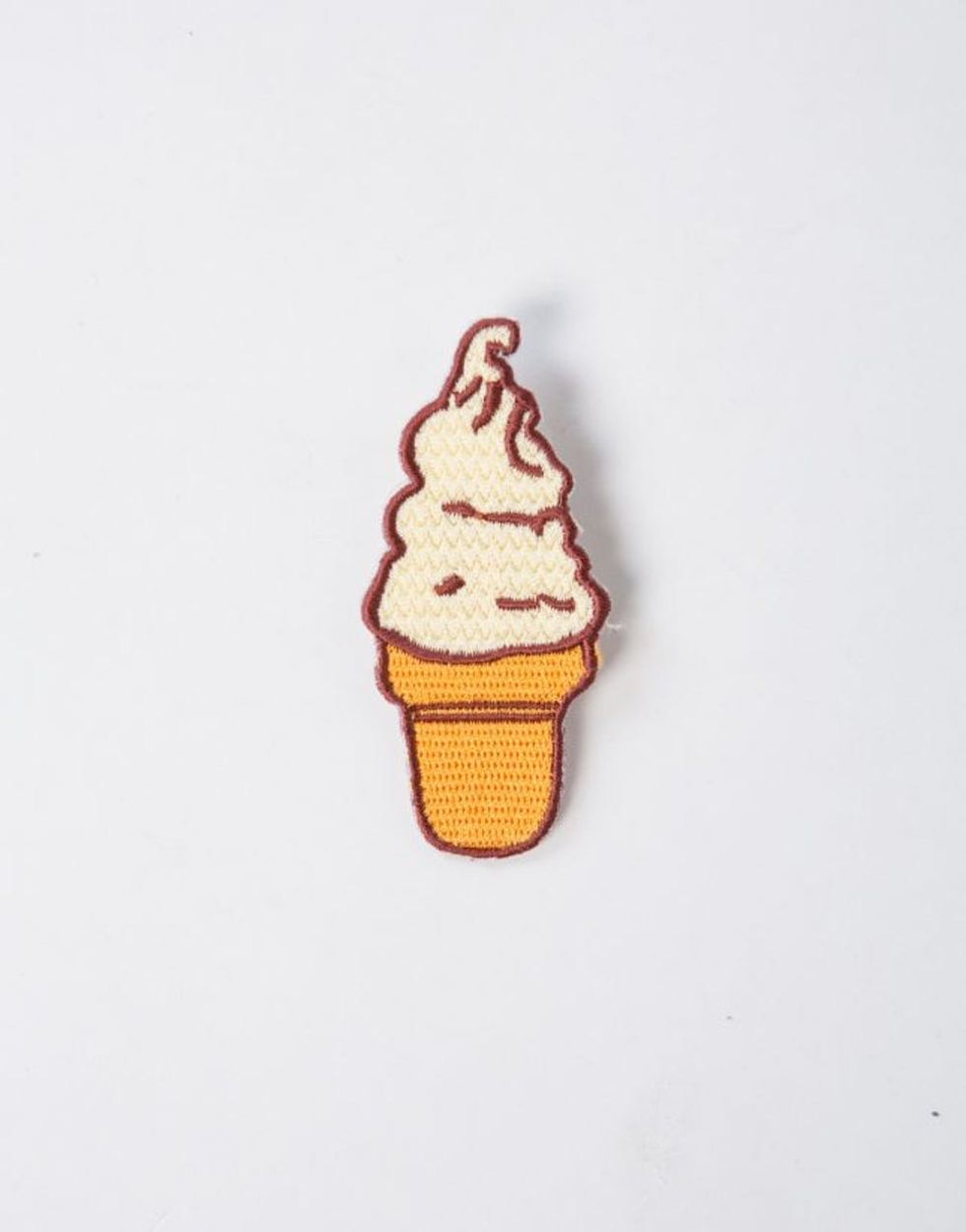 20. 2020Ave Soft Serve Patch ($7): Transform your denim jacket into a statement piece with this soft-serve patch that comes with a silver metal-back pin. You can also try removing its pin to iron it on a basic white tee, denim shorts or whatever else you can think of.
Which of these ice cream goodies did you love best? Follow us on Pinterest for more cute gift ideas!
Brit + Co may at times use affiliate links to promote products sold by others, but always offers genuine editorial recommendations.