As Seen on Bloomberg West: 5 Winning Tech Gifts to Give This Year
Dec 19, 2013
starthidemobile endhidemobile
---
The mad dash for last minute holiday presents is in full swing, and I popped on over to Bloomberg West to share some tech-savvy gift giving ideas for this holiday season. From 3D printing to clever ways to charge your devices, there's something here for everyone on your list. If you're reading this on the web, you can watch the video above to check out my picks! If you're mobile, head here to watch on the Bloomberg website. And you can find more info on each of them below. Happy last minute shopping!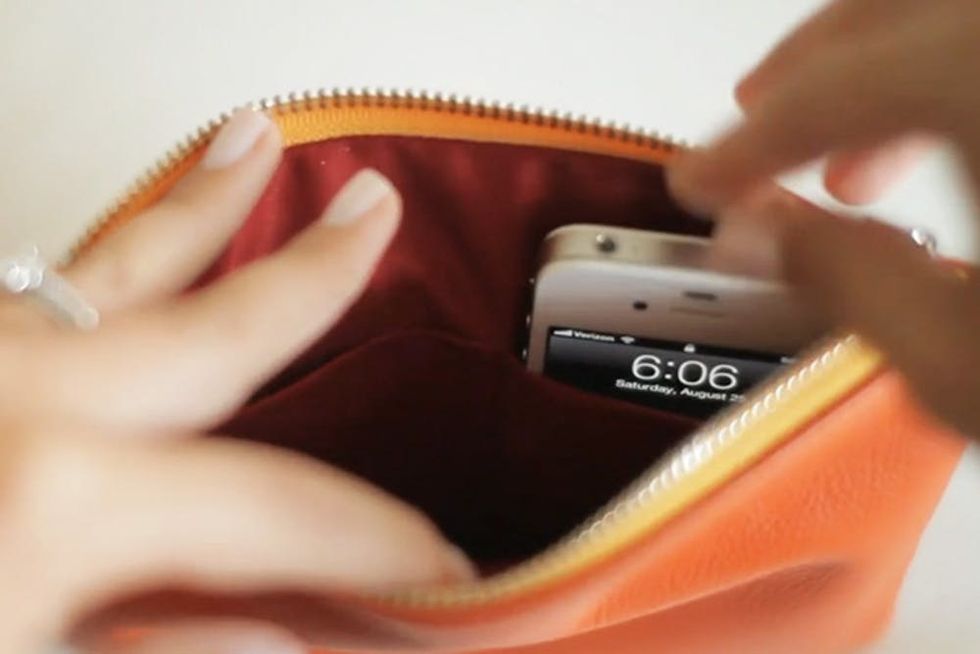 1. Everpurse (starting at $249): This one is my personal favorite, but definitely falls into the splurge category of gifts. I first fell in love with this purse back when it was a Kickstarter project! Everpurse charges your phone the moment you put your phone in it. Charge the purse on a charging pad over night, and you've got a charger that doubles as a purse, and looks good too! ;) Everpurse is available for iPhone (4, 4S, 5, and 5S) and Android (Galaxy).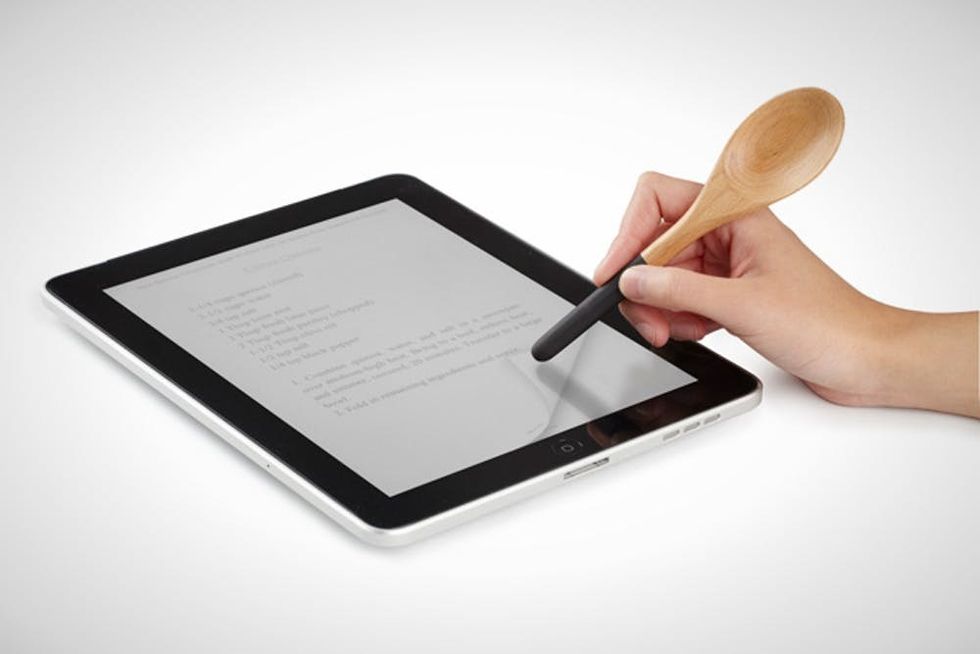 2. iSpoon ($7): Next up, we've got the perfect stocking stuffer for techie chefs. Made by Umbra, this wooden spoon is also a stylus for your iPad. You can stir and scroll with just one awesome tool! It's great for scrolling through recipes while you're cooking, and means your messy hands don't get flour and other food all over your screen.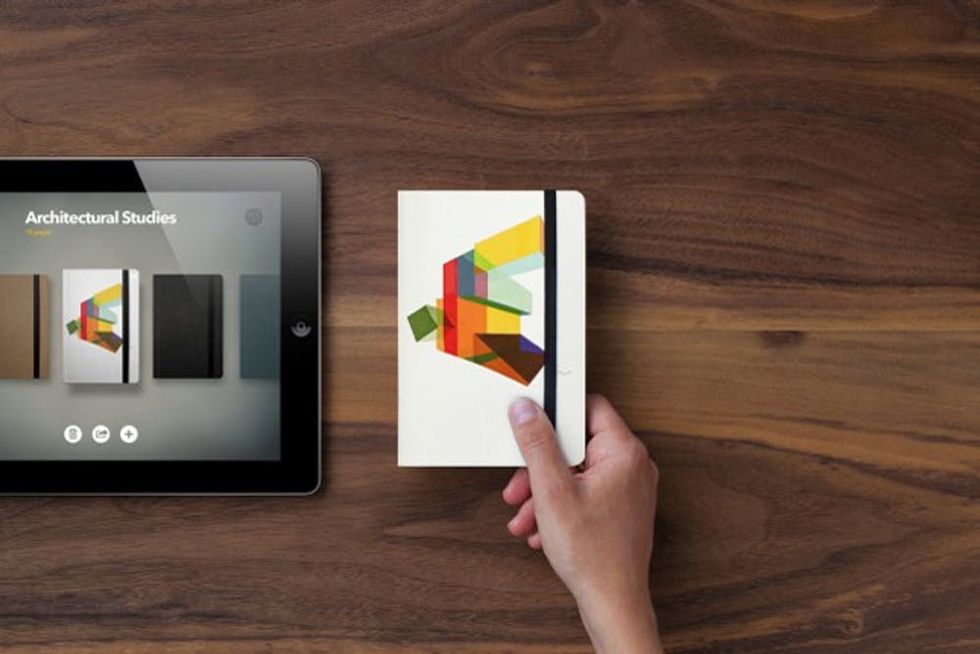 3. Book by Fifty Three ($40): Warning: I might be giving custom Moleskine notebooks to everyone on my list… because this app makes it so ridiculously easy. Book lets you take notes and drawings from the accompanying Paper app, and turn them into a custom notebook for just $40. Use a drawing of yours for the cover, and leave the pages blank. Or print on a few pages as inspiration, or personalize the notebook as a gift. It's a great example of digital marrying analog and getting busy!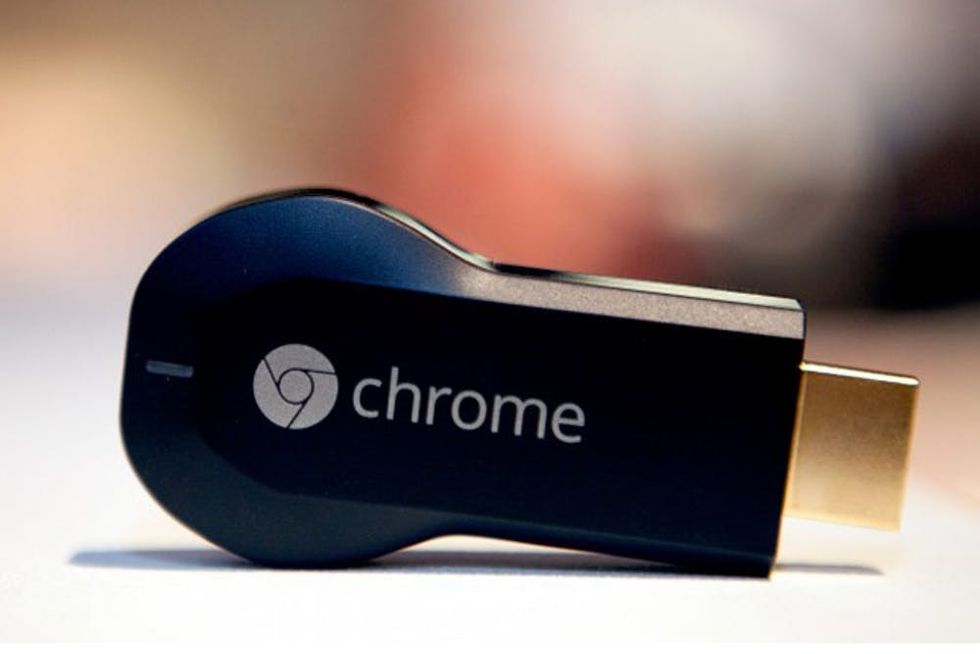 4. Chromecast ($35): This has to be the most affordable way to wirelessly stream TV… ever! Launched earlier this year, Google's Chromecast is a simple gadget that plugs right into your TV and allows you to stream content from your smartphone, tablet, or computer. It's an easy win for all of your family members and friends.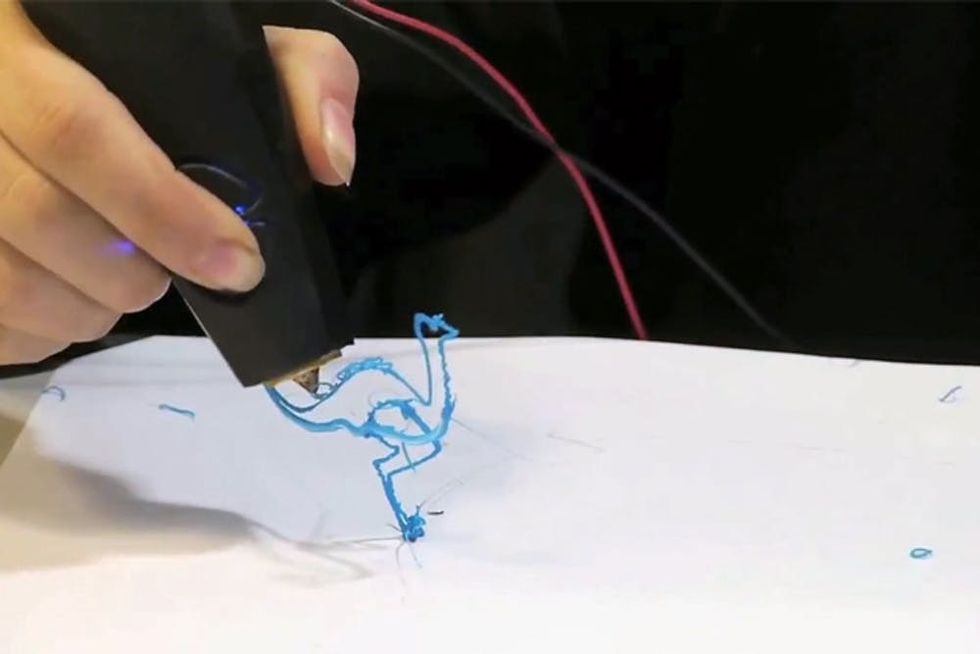 5. 3Doodler ($99): And finally, a little 3D printing action! I spotted this on Kickstarter earlier this year, and couldn't wait to try it. It's a handheld 3D printer that lets you draw 3D shapes. It works sort of like a glue gun, with plastic colored cartridges similar to glue sticks. With it, you can draw things like ornaments, tree toppers, wall art, and more. There are definitely still a few kinks to work out, but imagining where something like the 3Doodler will be in even just a year is pretty exciting. Plus, it makes 3D printing way more accessible and affordable.
What new gadgets made your holiday wish list? Any must-haves we should add to ours? Talk to us in the comments below.