7 Tips for How to Have a Happy Holidays With a New Baby
Nov 21, 2016
It's holiday time and you're juggling everything that you'd normally do — scrubbing down your entire house, folding those guest towels into hotel-style swans, preparing a seven course meal and making sure that everyone has a ride from the airport (hello, hasn't anyone in your family ever heard of Uber?) — plus now you're adding a newborn to the mix. That's okay if you just let out an audible gasp; it all sounds seriously stressful. But you can manage your merriment and still rock being a mama. Check out how!
---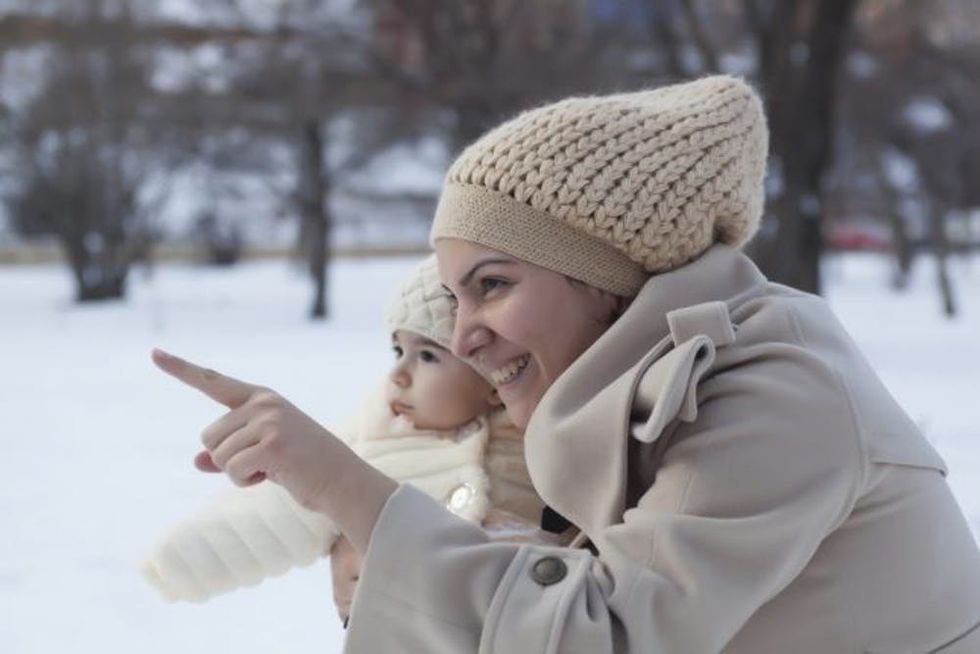 1. Delegate, delegate, delegate. You're not a one-woman show. Let go and hand out mini jobs to everyone around you. Can't beautify the guest room and nurse at the same time? Let your baby-daddy take care of the bed making, vacuuming and dusting. Maybe prepping for dinner and setting the table is too much? Stop stressing. Your mom, sister, cousin or whoever is visiting for the holiday and will be more than happy to help out.
Erica Loop
Erica Loop is a freelance writer living in Pittsburgh. When she's not busy creating kids' activities for her blog Mini Monets and Mommies, you can find her trying to hang out with her teenage son, being chased by her two Olde Boston Bulldogs or teaching a children's karate class (she's a third degree black belt!).
Parenting