This Is the App That Might Save Your Life
Oct 14, 2015
In this day and age, you can never be too careful or too safe, and luckily technology is here to help. Whether you live alone, have a chronic condition or just want to be cautious, you've probably wondered before how you would ever notify someone in case anything ever happens. Enter Alert by HelpAround, an app that notifies your emergency contacts in case you're ever in danger.
After you verify your phone number, you can add up to three emergency contacts. Once you have your contacts in place, the app will notify those individuals that they have been set as your emergency contacts. You can send unlimited SMS with your location, but a call subscription is $9.99 a month.
---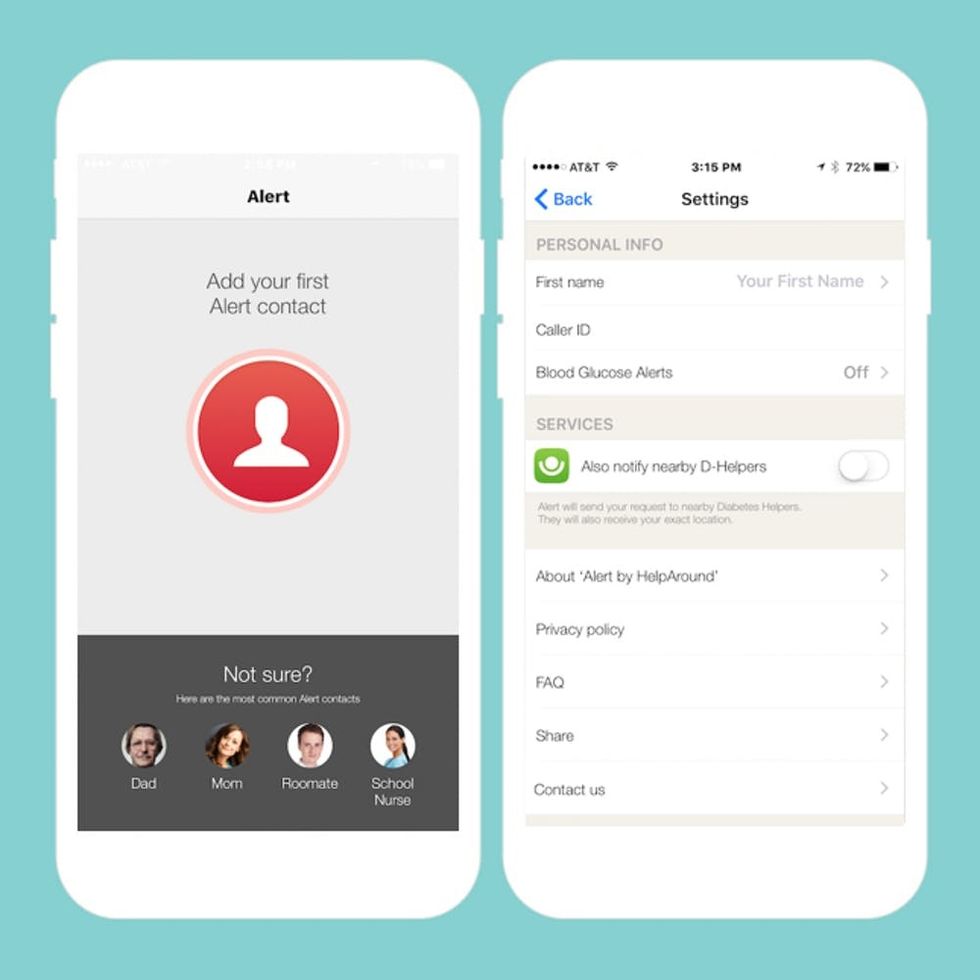 It's particularly helpful for those who have diabetes, since you can go into the Settings and turn on "Also notify nearby D-Helpers" (that's Diabetes Helpers). The app can also link to the Apple Health app and send you Blood Glucose Alerts.
All in all, it's a good app to keep in the "Just In Case" folder. Stay safe, everyone.
DL It: Free on iOS and Android ($9.99 per month subscription for calls)
What do you think of the Alert app? Tell us in the comments below!
Kimberly Wang
Kimberly Wang writes about all things pop culture, tech, style, and beauty. She's a Bay Area transplant and has an MFA in Creative Writing from Columbia University. On a sunny New York day, you can find her hanging out with her mini schnauzer Isabelle Jellybean on a blanket in Central Park.