Allison Janney's 'Awkward' Meeting With Duchess Kate Middleton at the 2018 BAFTAs Is So Relatable
Feb 22, 2018
Allison Janney had already nabbed a SAG Award, a Golden Globe, and a Critics' Choice Award for her turn as Tonya Harding's estranged mother in I, Tonya, when she took the stage to accept the BAFTA for Best Actress in a Supporting Role at Sunday's awards ceremony in London. But even then, she quickly learned that you really can't win 'em all. During a hilarious exchange on ABC's Jimmy Kimmel Live!two days later, the Mom star shared a story about her "awkward" meeting with Kate Middleton and Prince William at the event.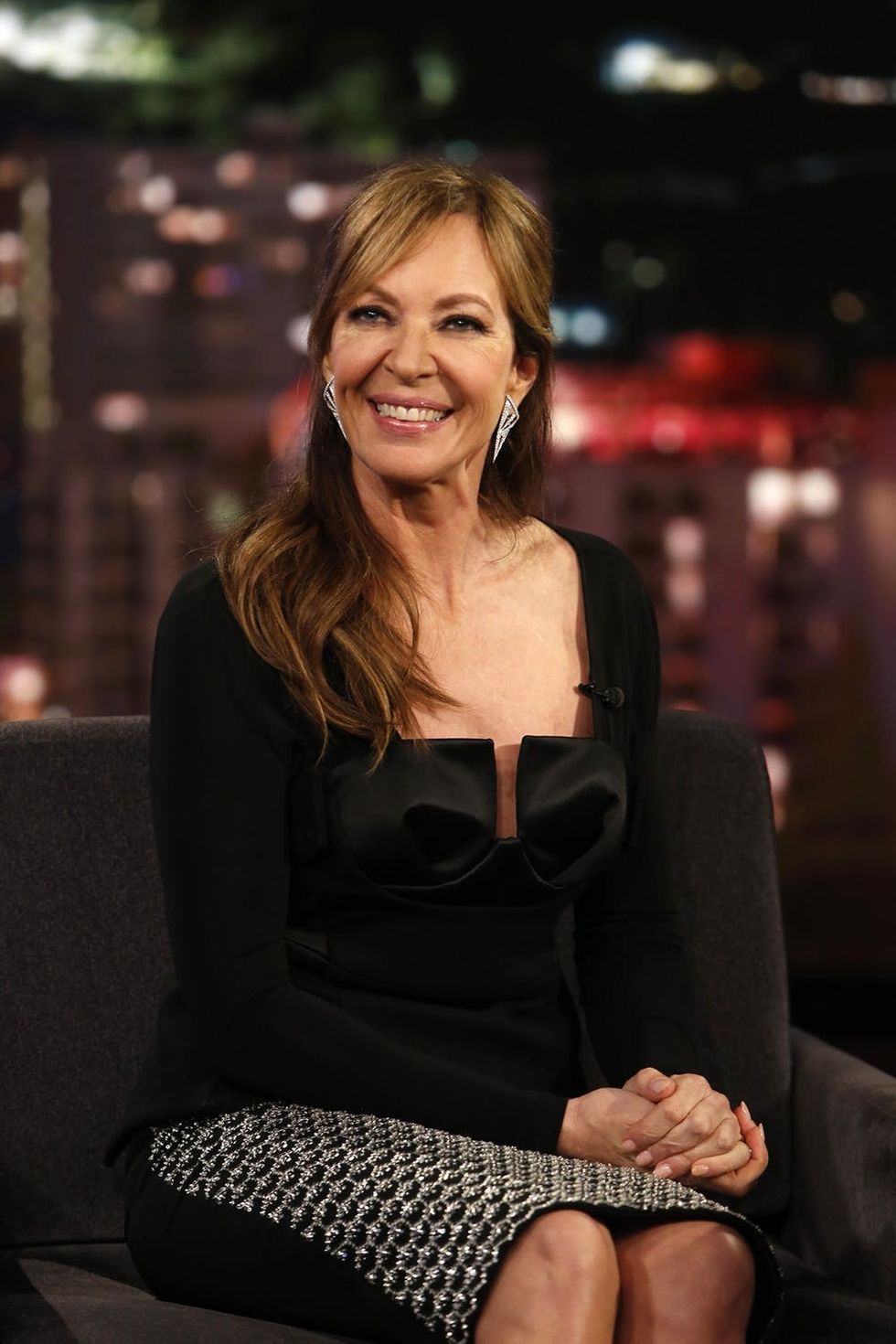 ---
Fresh off her win, Janney decided to kick off her heels at Royal Albert Hall — and then she learned that the Duke and Duchess of Cambridge wished to greet all the victors. "I realized when they started going around that I had taken my shoes off," she recalled. "So I was about to meet the royal couple Fred Flintstone-style, in my bare feet!"
Standing eye-to-eye with the pregnant mother-of-two, who's expecting her third child in April, the six-feet-tall — and "very nervous" — Janney noted their similar heights, to which the royal replied that she had on 'very high heels.' The seven-time Emmy winner's response? "I said, 'Honey, you need to take those shoes off … your highness honey.' I called her honey," she told Kimmel.
But Janney said that the 36-year-old Duchess wasn't fazed. "She smiled, I'm sure it was fine," added the actress. "But to me it was, 'Really? I'm such a rube.'"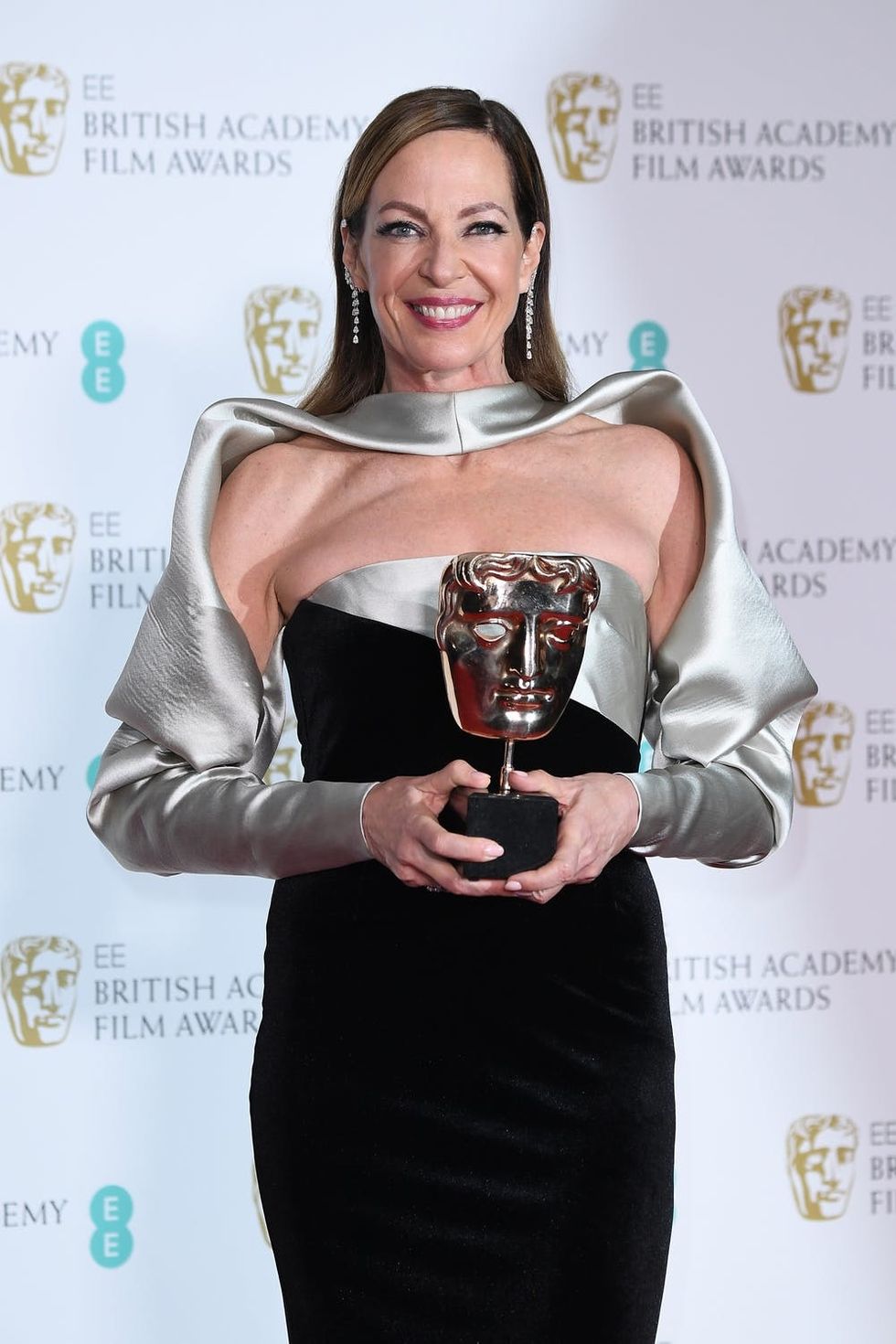 Appearing on CBS' The Late Late Show with James Cordenon Wednesday, Janney continued her gush fest over the royal couple. "She was lovely," she said of Kate, admitting she felt "like a bit of a wimp" standing barefoot next to a pregnant woman in heels. "They loved I, Tonya, and it was a pretty cool thing to meet them."
Still, Janney said that there was one person who didn't take the "awkward" encounter in stride. "My mother was very upset with me," she told Corden. "She's very all about manners and etiquette. She just called my assistant and said, 'Why can't you have someone give her a pair of ballet slippers? Why can't you have another pair of shoes?'"
Maybe Janney will take the note on carrying flats for March 4′s Academy Awards, where she's up for the Best Supporting Actress golden statuette.
(photos via Randy Holmes/ABC + Jeff Spicer/Getty Images)
TV
Still haven't taken up that new creative skills you swore you'd learn this year? Or ready to take your design skills to the next level? Let's say so long to the weirdest year ever by checking those big learn-something-new goals off our perpetual to-do lists.
We've teamed up with Clorox to give you the gift of unlimited creativity now through the end of the year. Once you sign up, you can take as many of our 120+ classes as you want for FREE for one whole month!
Here's how it works:

Head to brit.co/learn and sign up for the "All Access Pass."
Use the code "CLOROXCARES" at checkout to redeem your free month of classes.
You will be automagically signed up for Clorox's email list once you redeem your free all access pass. (It's the #1 Choice for Disinfection!)
Your pass lasts one month from when you checkout. This means you have unlimited access to all the classes during that month.
This offer is valid now through December 27, 2020.
Browse our catalog to find the right class for you, tell a friend and take the class together over Zoom, or organize a 'cocktails + crafts' night with a friend in your bubble so you can learn something new together.
What are you waiting for? Time to start learning all the things!

Thanks to Clorox for making this happen! When it counts, trust Clorox.
Lifestyle