Stay Cozy With This Baked Apple Yogurt Parfait + Red Wine Reduction
Dec 05, 2016
This perfectly cozy recipe has been giving us *major* feels this season. It has all the makings of your go-to dessert — warm, baked apple, loads of cinnamon, froyo and, of course, a boozy wine reduction. Whether you're making it for a ladies' brunch in or your next cabin trip, this baked apple yogurt parfait with red wine reduction is a classic dessert (or breakfast!) for the cold winter months. Let's take a look, shall we?
---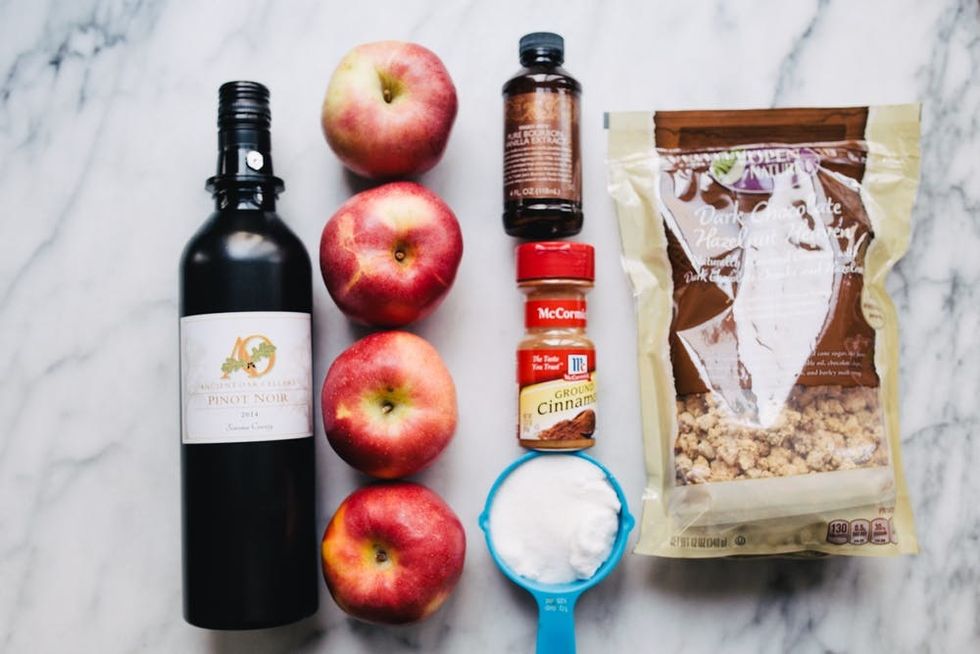 Instructions:
1. Preheat the oven to 400 degrees Fahrenheit.
2. Core the apples with a paring knife. However, make sure not to completely remove the core — leave the bottom apple intact so it's like a cup.
3. Sprinkle a light layer of cinnamon on the inside of the apple.
4. Line up the apples on a lightly greased baking tray or skillet. Bake for 30 minutes, or until apples are lightly browned and softened.
5. Meanwhile, make the red wine reduction by combining wine, sugar, vanilla extract and 1/2 teaspoon cinnamon in a saucepan.
6. Cook at low heat until the red wine mixture reduces and is thicker.
7. When the apples are done baking, it's time to assemble. Add frozen yogurt inside the core of the apple, then top with granola. Finally, finish with a drizzle of the red wine reduction.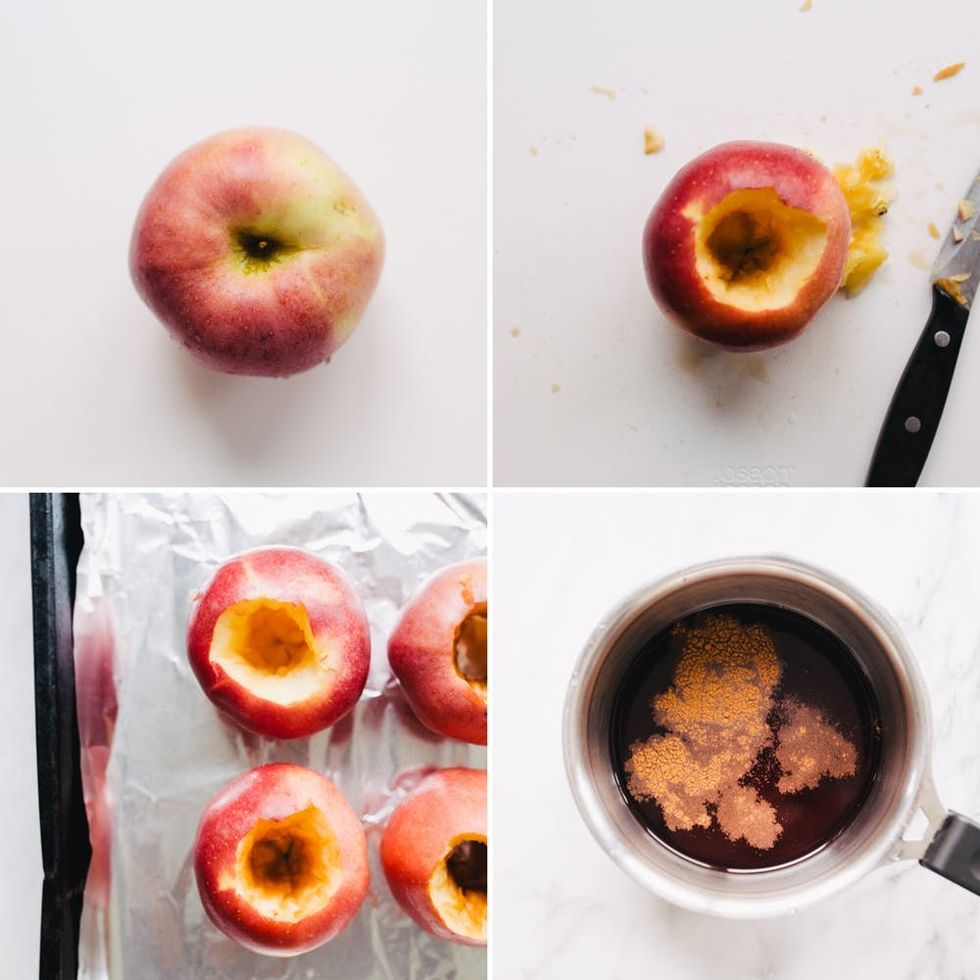 Making the apple "cups" is probably the hardest part. Be careful with that knife!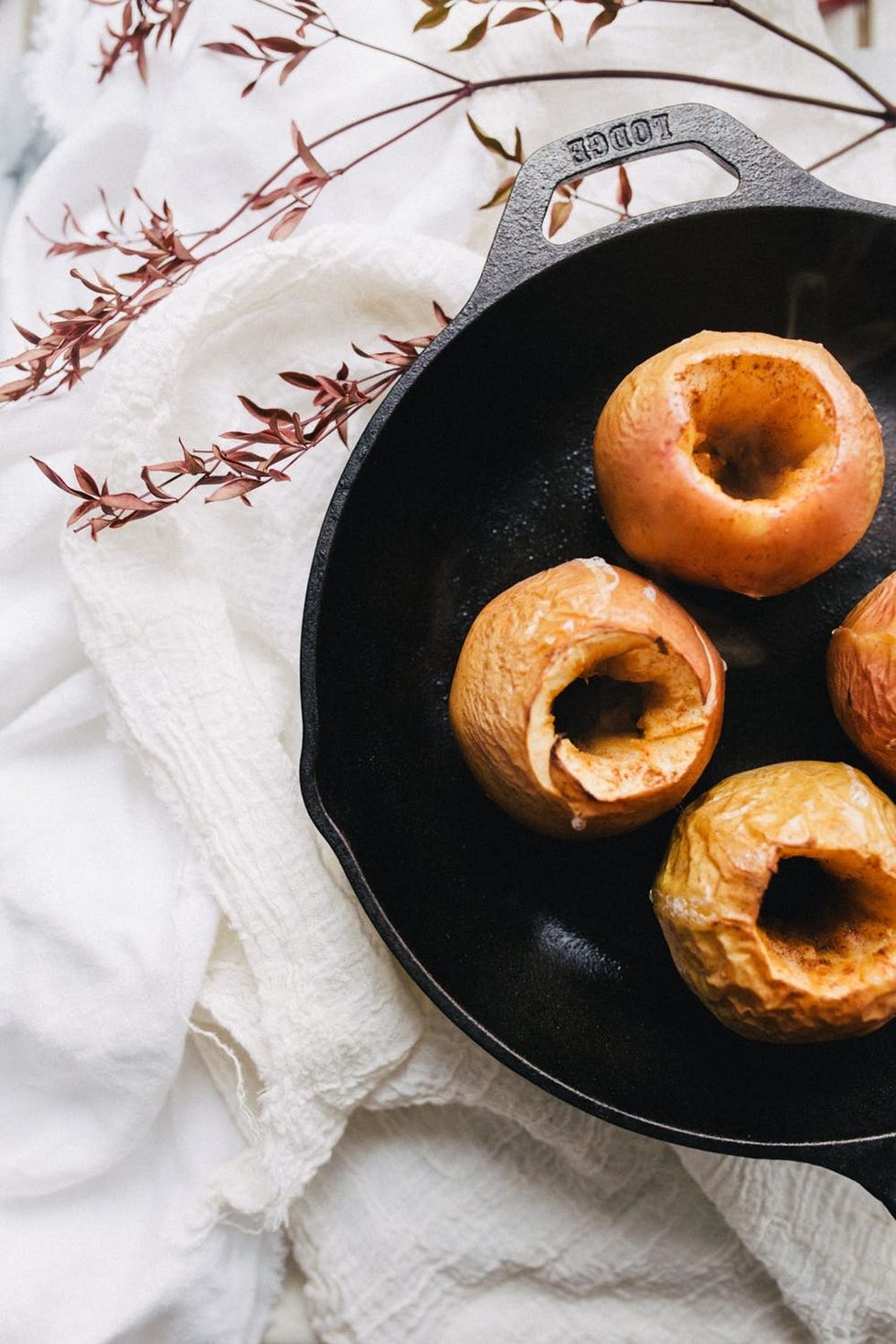 Mmm… baked apples and cinnamon are a winning combination.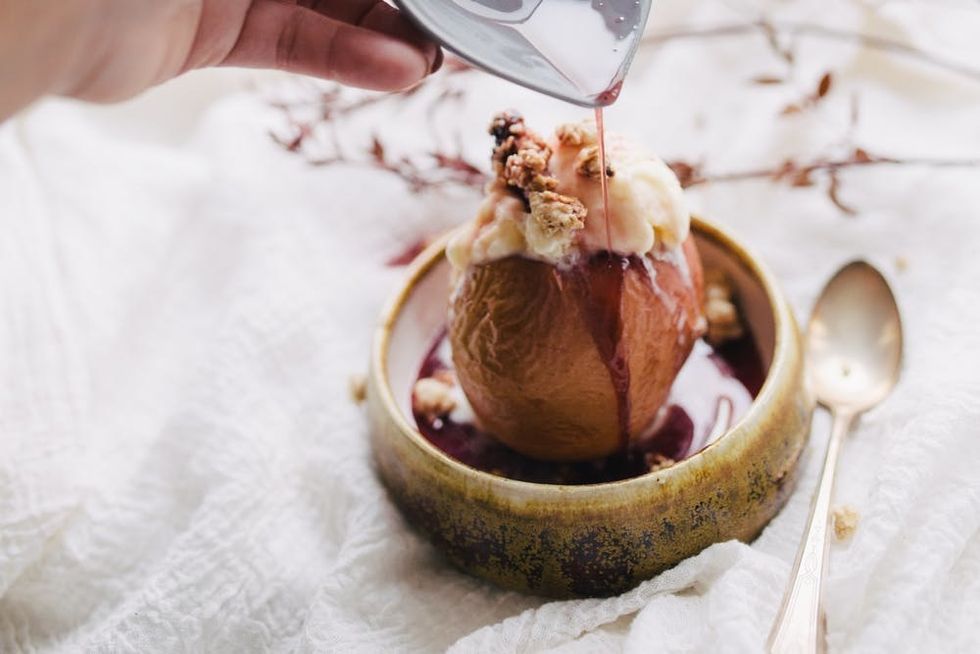 Awwww yeeeahhh…. be generous with the red wine reduction.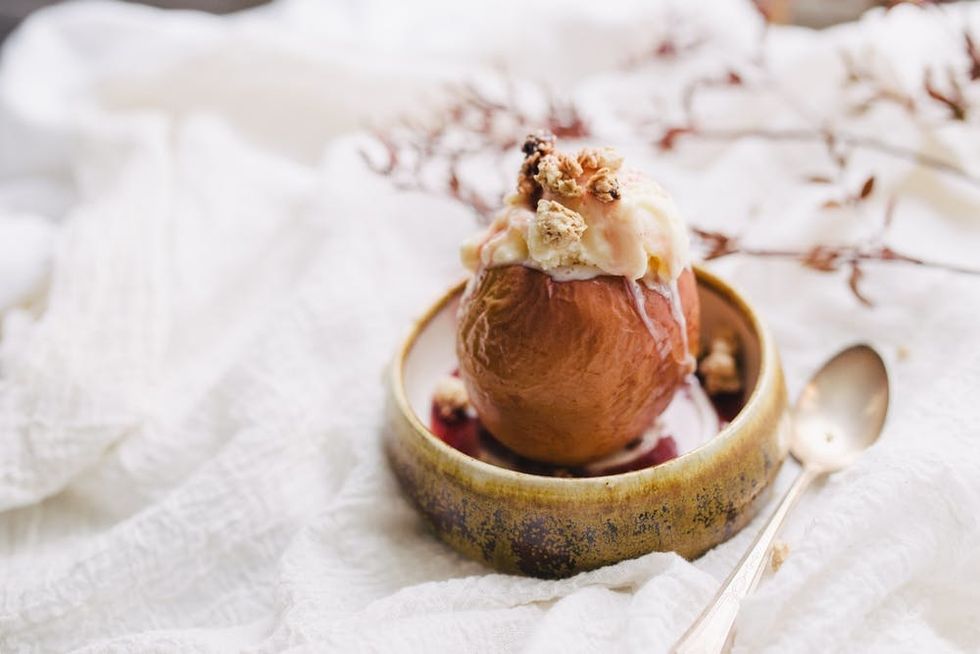 Perfection.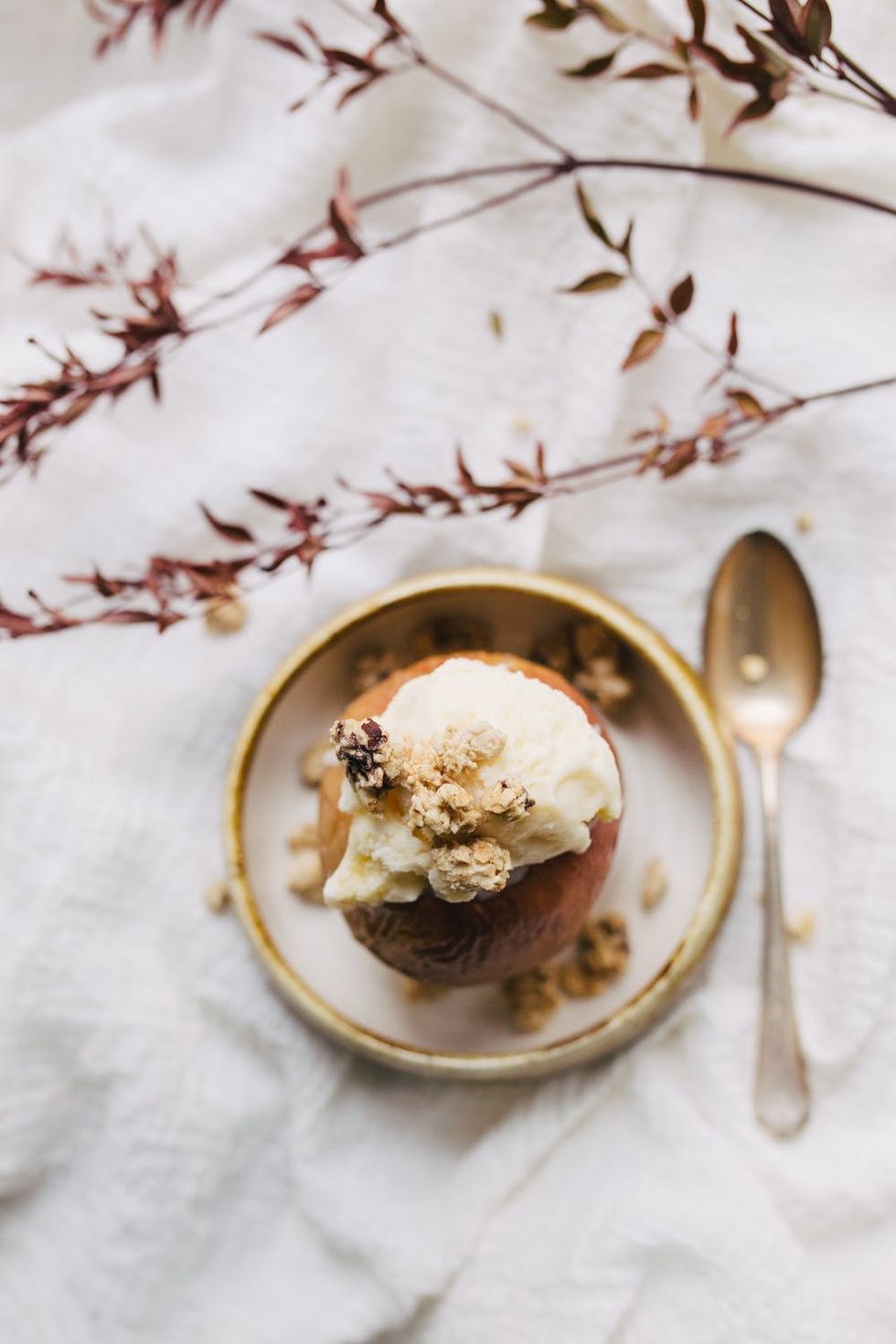 It's a dessert, but a pretty guilt-free dessert.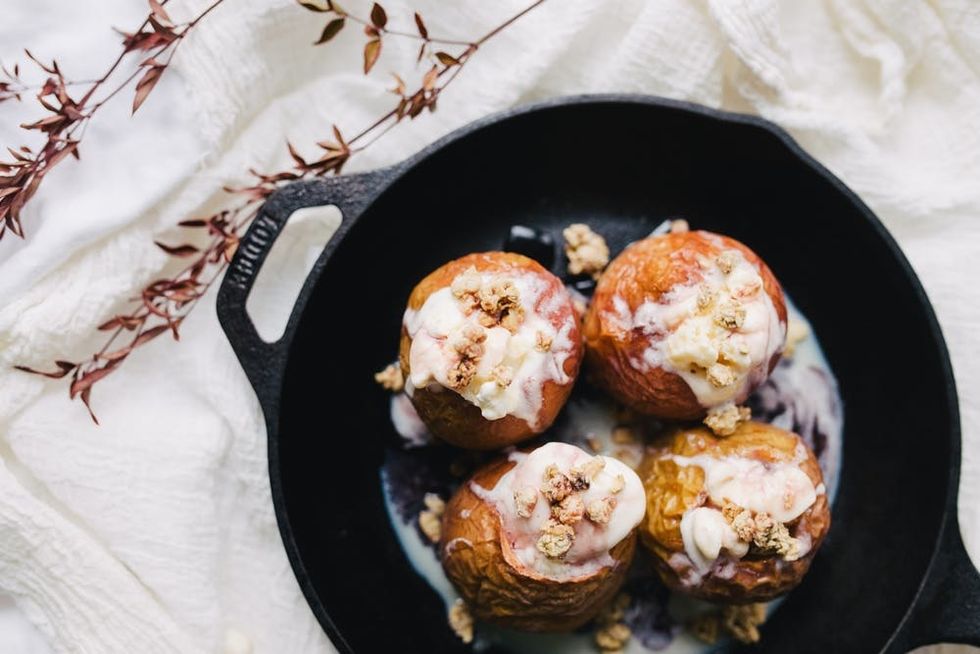 Messy and ooey gooey in a good way.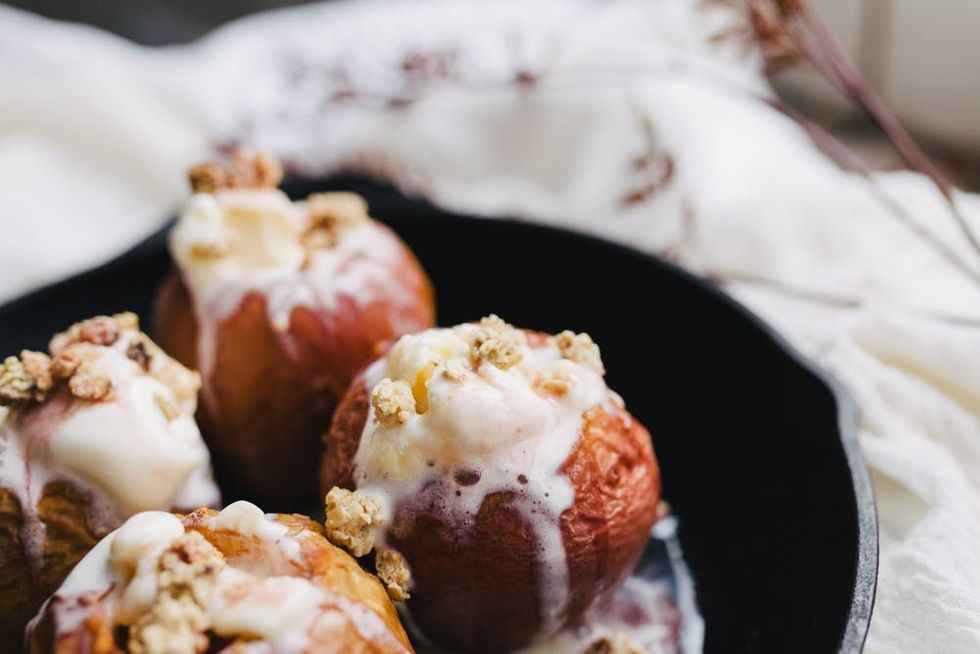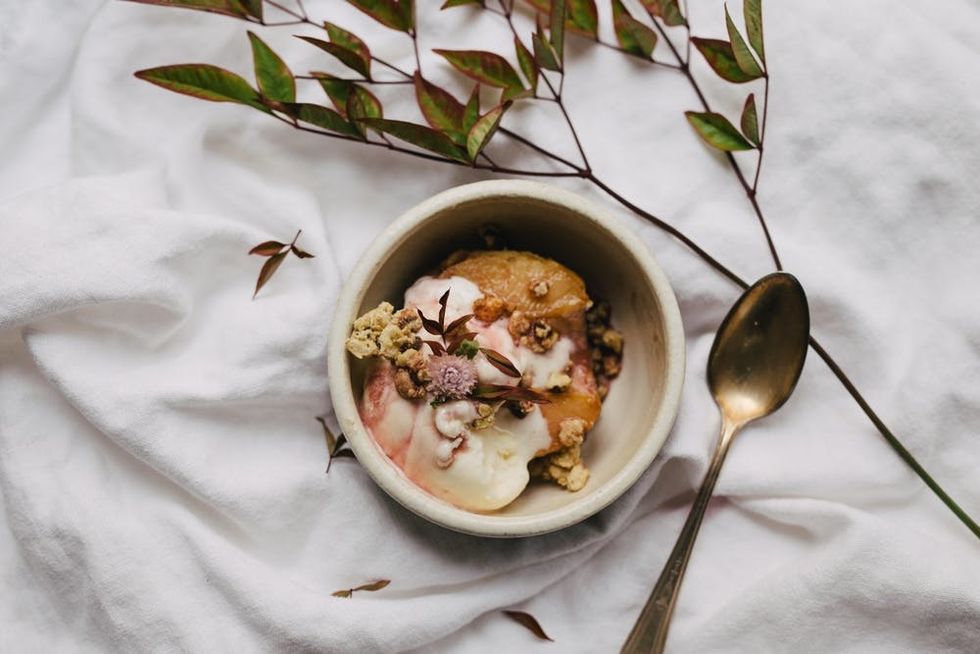 Show us your baked apples on Instagram with #iamcreative, and check out our Pinterest for more feel-good winter recipes.