15 All-Natural Products Beauty Pros Always Have in Their Bags
Jun 29, 2015
When it comes to carrying on-the-go beauty essentials, it's one thing to travel light. Traveling light AND all-natural? That may seem like a big ask for busy girls (because if you're anything like us, you can barely tick off those boxes with your granola bar). So we made it easy: we tapped the dermatologists, alchemists, skin care experts and formula innovators who are all founders of top eco-friendly beauty brands to give us the scoop on what one clean product they always keep in their bags. Scroll below to find the pint-sized sustainable secret weapons to resign to your tote for the rest of summer and beyond.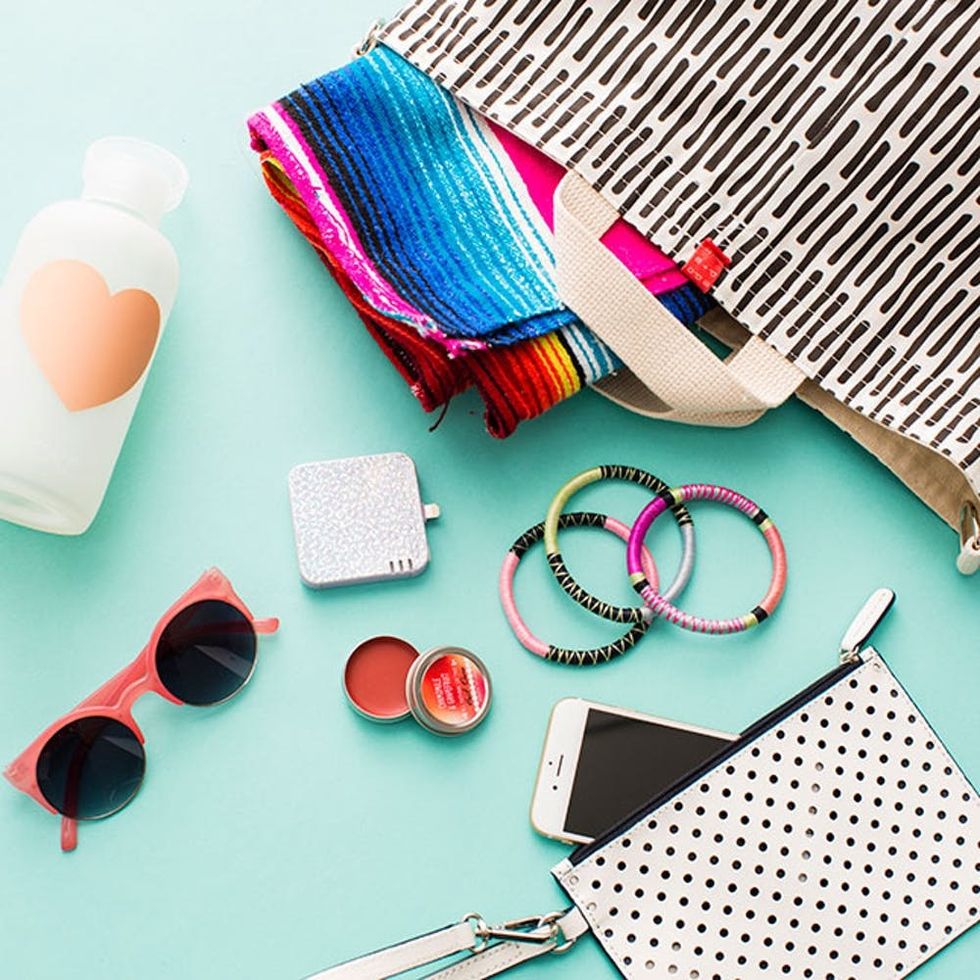 ---
Chase Polan Founder + Lead Alchemist, Kypris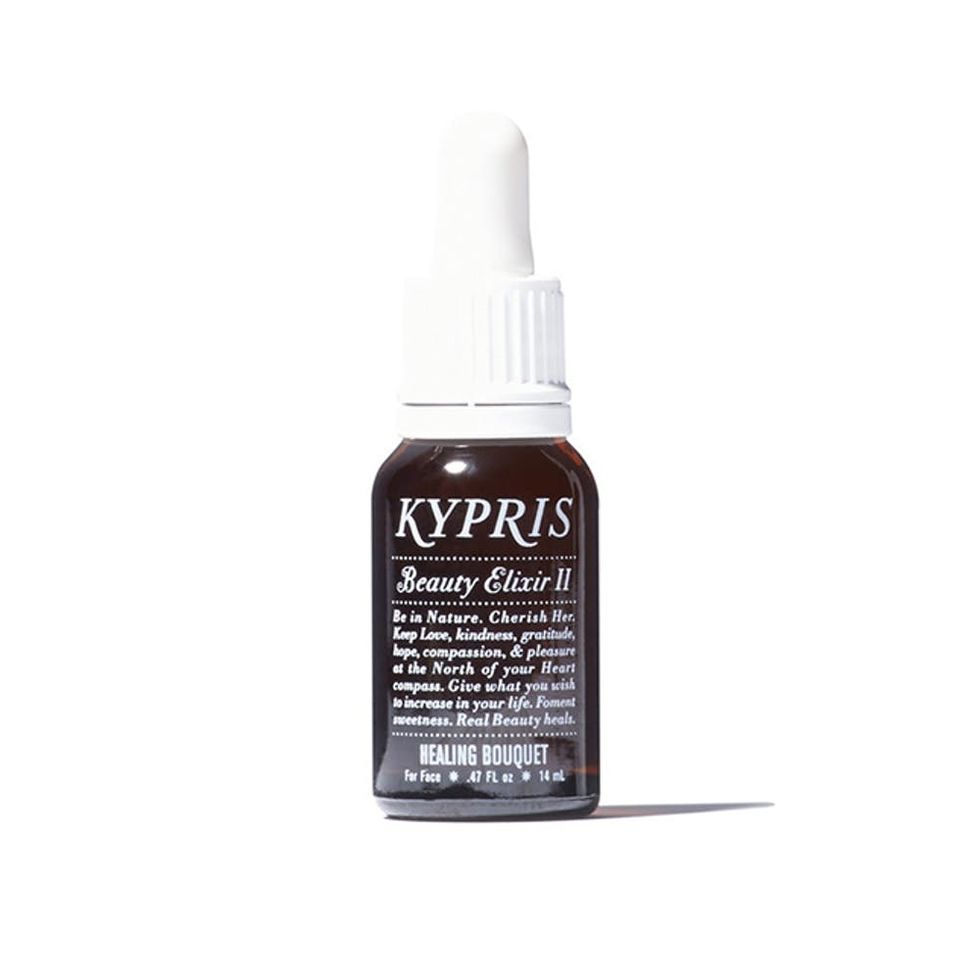 1. Mini Beauty Elixirs ($90 each): "For rose lovers and for women who want to boost their SPF and quench their skin, our 1,000 Roses contains the oil of over 1,000 roses; it's the most moisturizing and hydrating of the three beauty elixirs.
"The Healing Bouquet is more balancing. The blend is this gorgeous combination of high-elevation lavender, rose geranium, jasmine twice distilled from India and patchouli that is aged. It has a very cooling, aromatherapeutic effect.
"The Prismatic Array is made for a skin that's very sensitive, so it has no essential oils. It's perfect for someone who's pregnant or nursing or just sensitive to scent but still wants all the same benefits of moisturizing your skin without upsetting it."
Dr. Simon Jackson CEO/Founder + Pharmacognosist, Dr Jackson's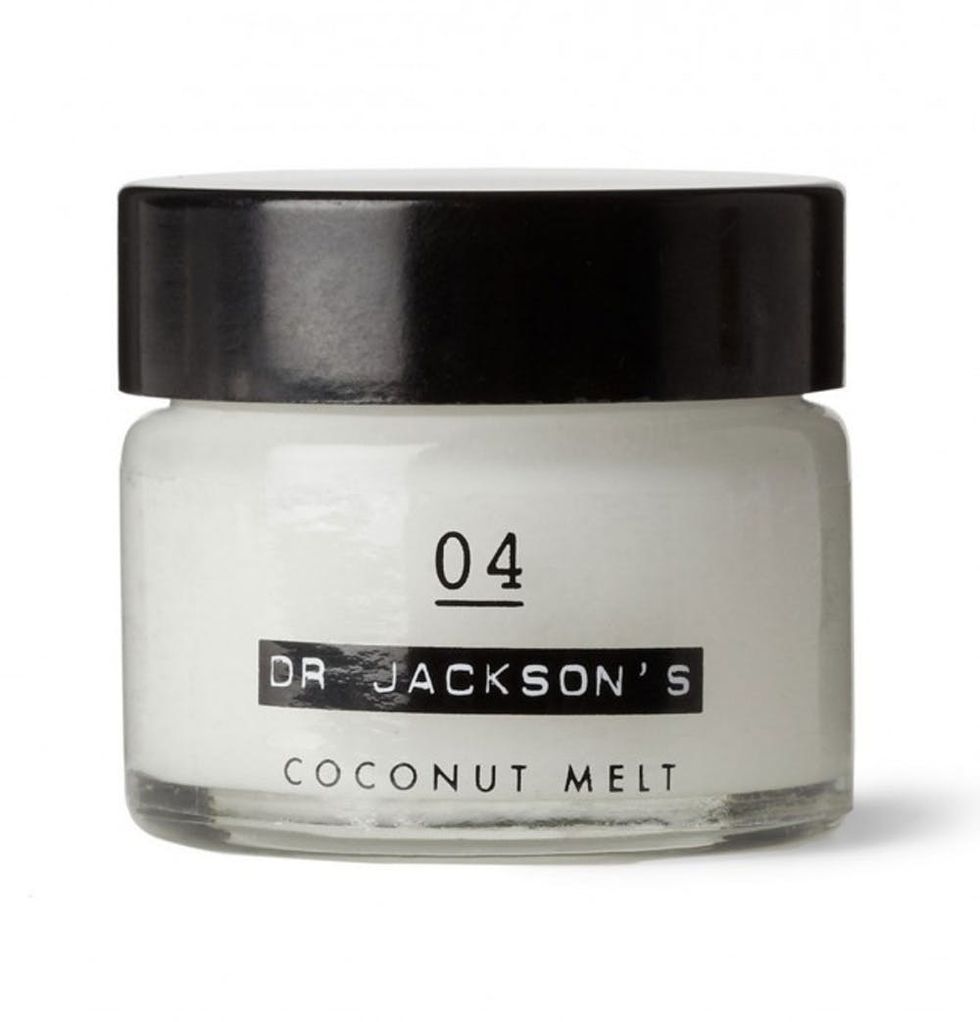 2. Dr Jackson's 04 Coconut Melt ($16): "It's a pharmacy-grade coconut oil. It's a really good thing to put in your handbag or manbag. It's really good for your lips, for your cuticles, you can even put it on the ends of your hair. If you're literally running out the door and don't have time to pick up anything else, you can use that. Since this is oil based, it's really good to take off your mascara, so you can put it on a pad to take off your makeup. So you can use it as a cleanser, you can use it as a moisturizer. It's a great everything balm — the Olsen Twins love it."
Nadia Yousif Brand Strategist, Juara Skincare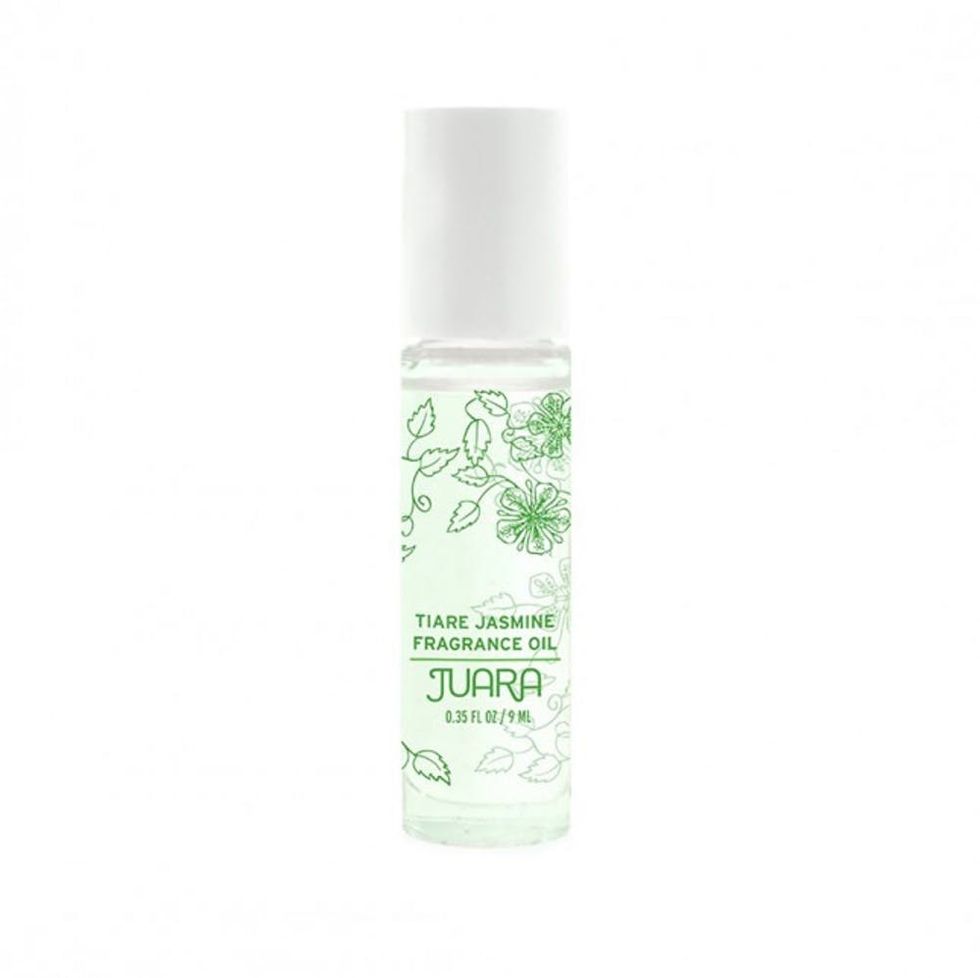 3. Tiare Jasmine Perfume Oil Rollerball ($28): "This is a must for an everyday pickup. It's perfume oil, botanical oils — Tiare flower invigorates you and puts you in a great mood. It's just about making you happy. It lasts all day long and it's dermatologist tested."
Tricia Trimble Founder, Suntegrity Skincare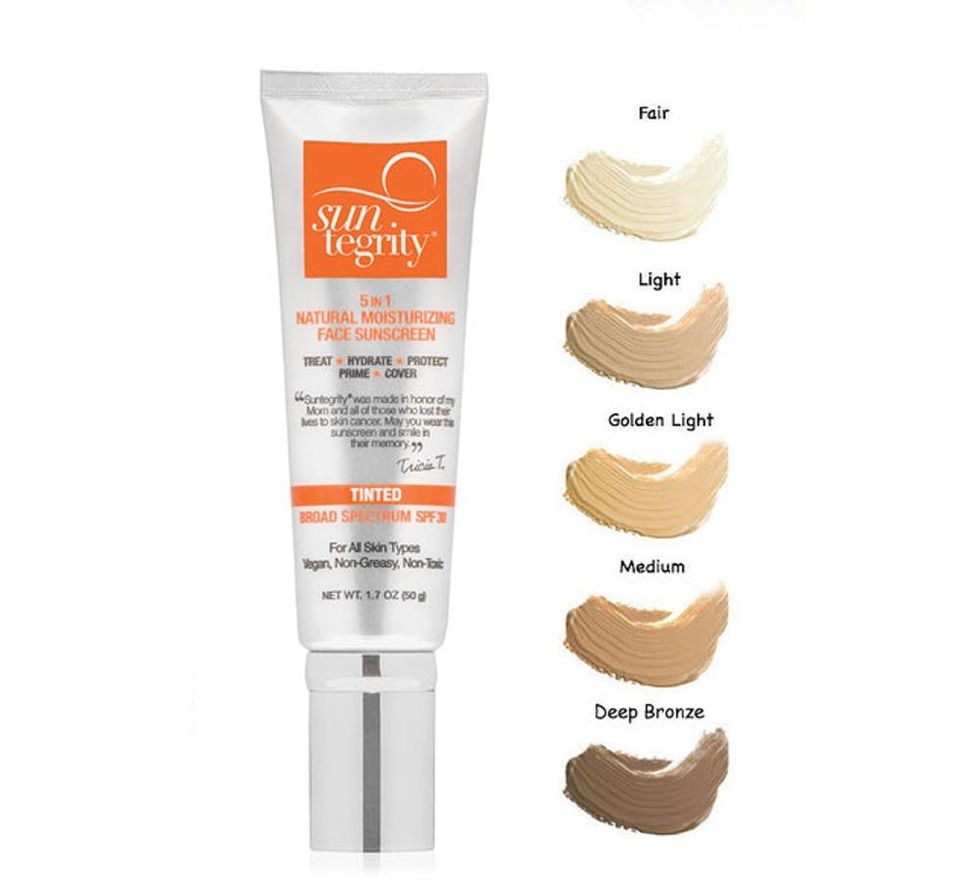 4. 5 in 1 Natural Moisturizing Face Sunscreen Tinted Broad Spectrum SPF 30 ($45): "I use it all the time; it's a sunscreen but it's my makeup. If I need a touch-up, I put it on and rub it in just like that. I love this stuff. It's like it's the product that if I was stuck on an island I would bring this."
Garrett Markenson Founder + Hairdresser, Reverie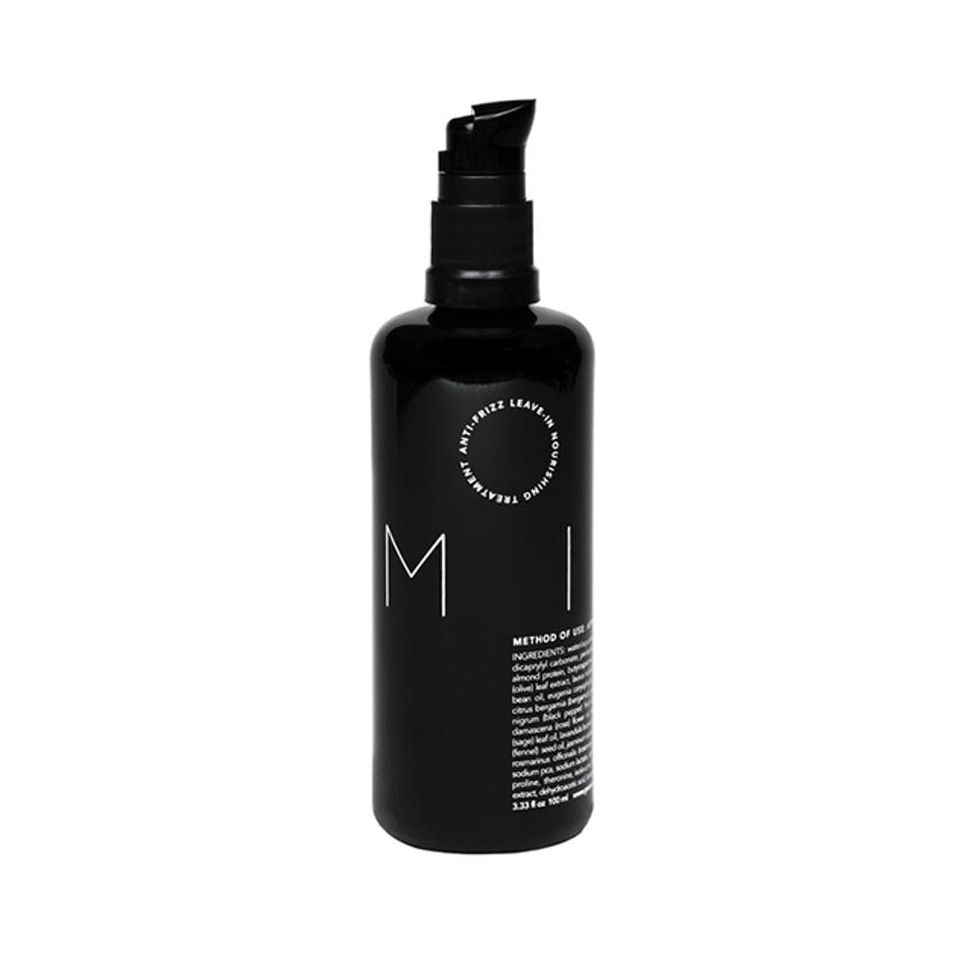 5. MILK Anti-Frizz Leave-In Nourishing Treatment ($42): "I travel light, and Milk replaces 3-5 products. It tames frizz, adds shine and manageability, allows you to take away static from traveling and sitting, smells great if you're in a smokey bar — I put it on my face and on my beard too."
Marie V. Nadeau Chief Inventor, Marie Veronique Skincare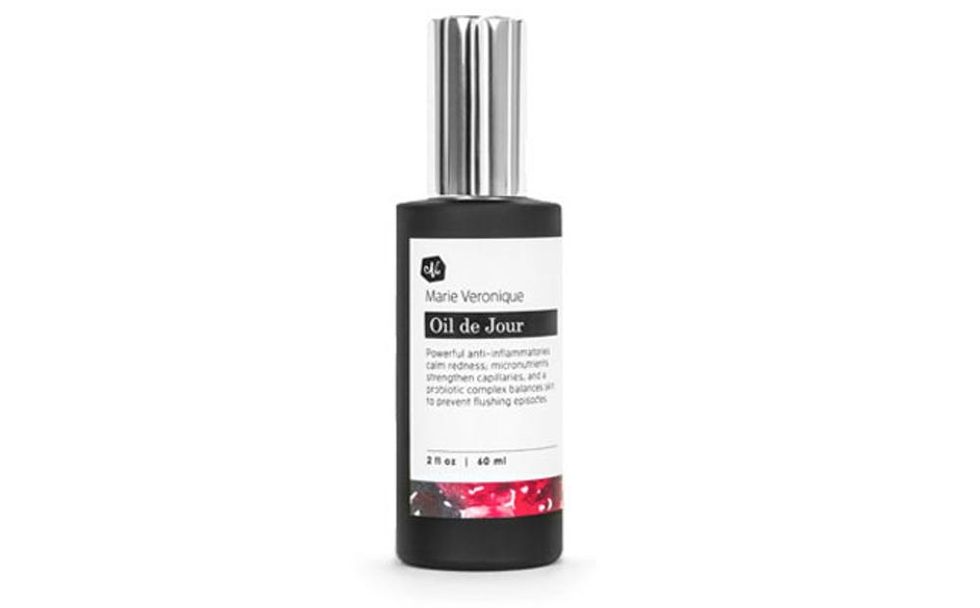 6. Oil de Jour ($90): "This is very rich in carotenoids [the pigments found in apples + carrots that give off a healthy glow] and it gives you protection from UVA, which has been tested in a lab — UVA protection is hard to get naturally. This is an excellent product if you have dry skin, which I do. It's something you can just replenish with and moisturize with anytime you want to."
Karen Behnke Founding Partner, Juice Beauty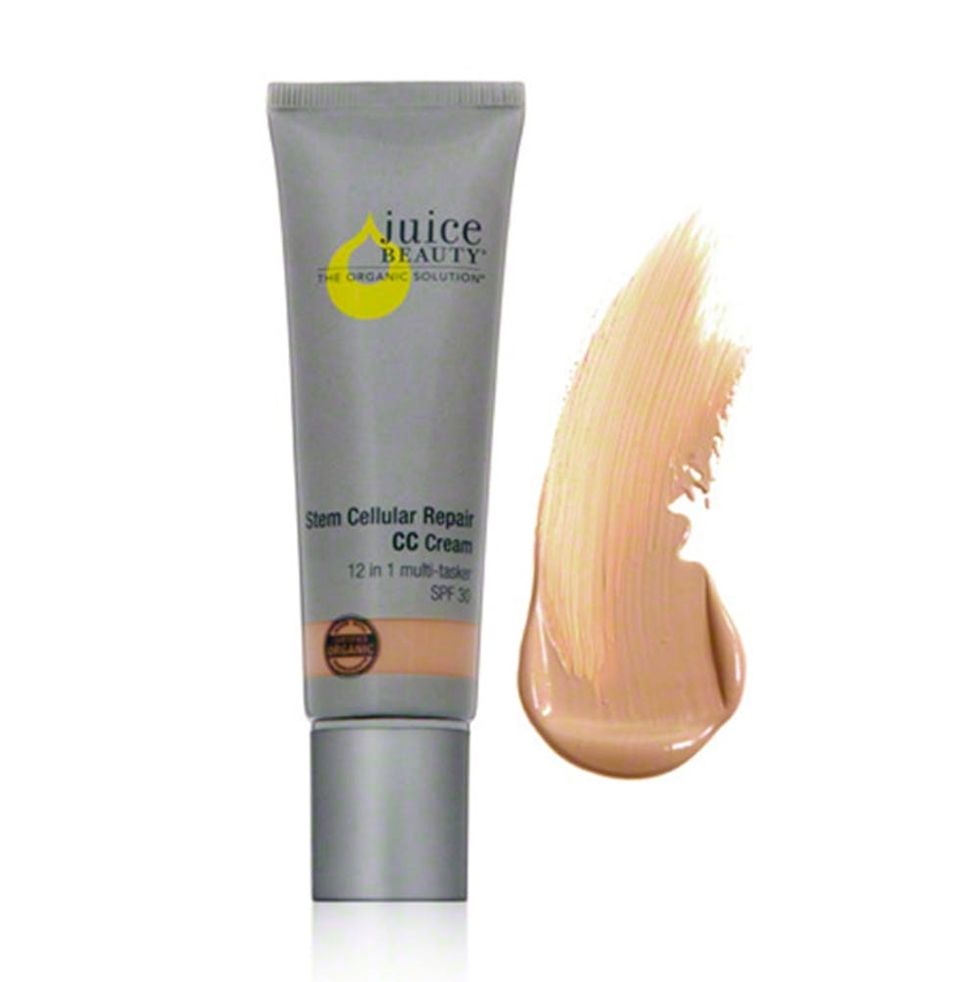 7. Stem Cellular CC Cream ($39): "I can re-apply on the go and you get a great glow, great coverage, great moisture!"
Sarah Villafranco MD Founder + CEO, Osmia Organics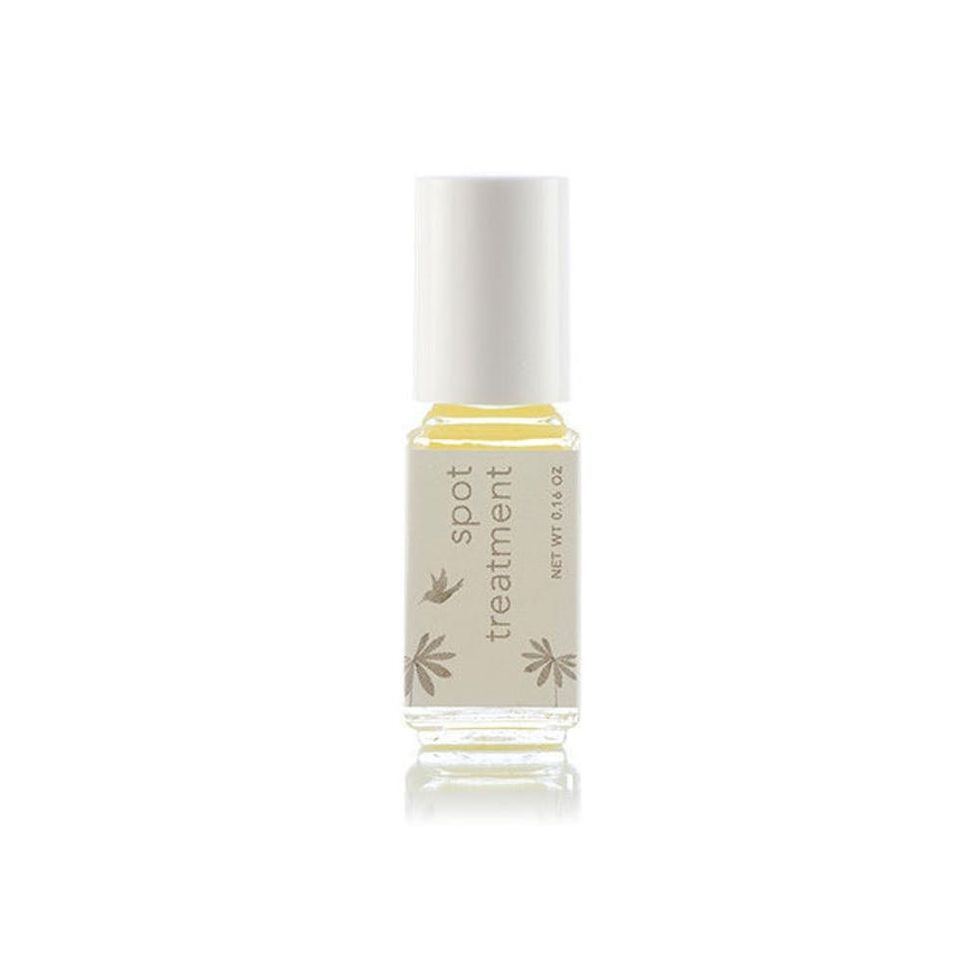 8. Spot Treatment ($22): "I probably don't go anywhere without the Spot Treatment. It's one of those things that you can start applying the second you feel the heartbeat of a zit pop up — if you know it's coming, you start applying. You apply it five or six times a day throughout the day and it never opens. It like, starts to and then it goes 'okay, nevermind, I didn't mean it!' and it runs away."
Kiran Stordalen Co-Owner, Intelligent Nutrients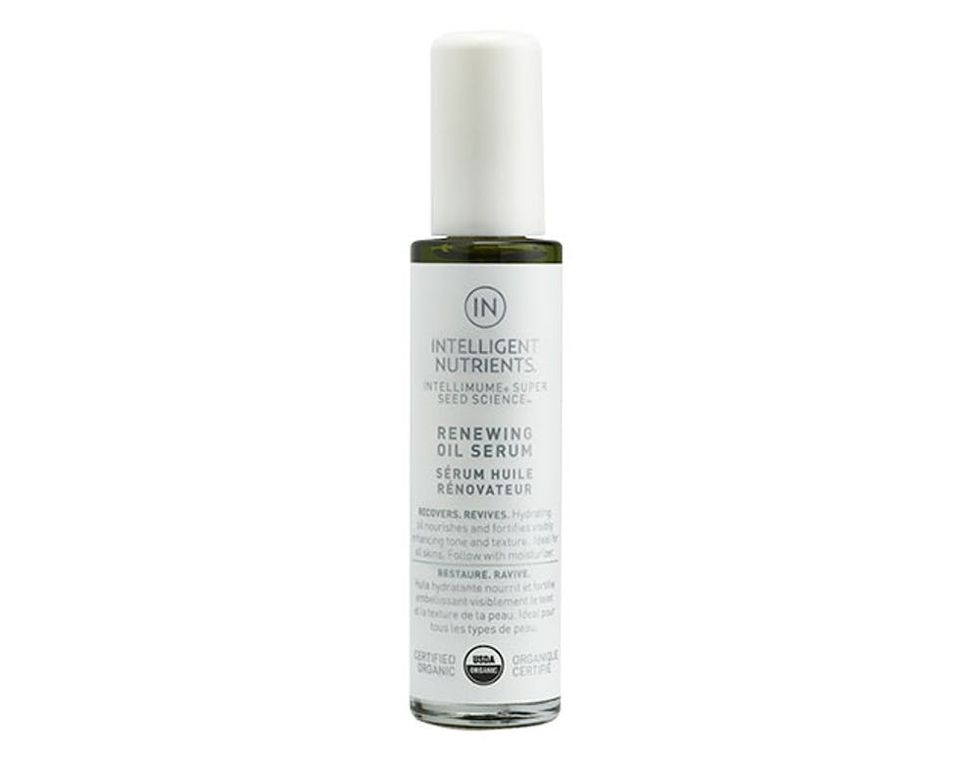 9. Renewing Oil Serum ($64): "What I love about it is it's a seed oil complex. You put it on your skin and it completely penetrates and it rejuvenates your skin."
Heather Hamilton Founder + CEO, Zoe Organics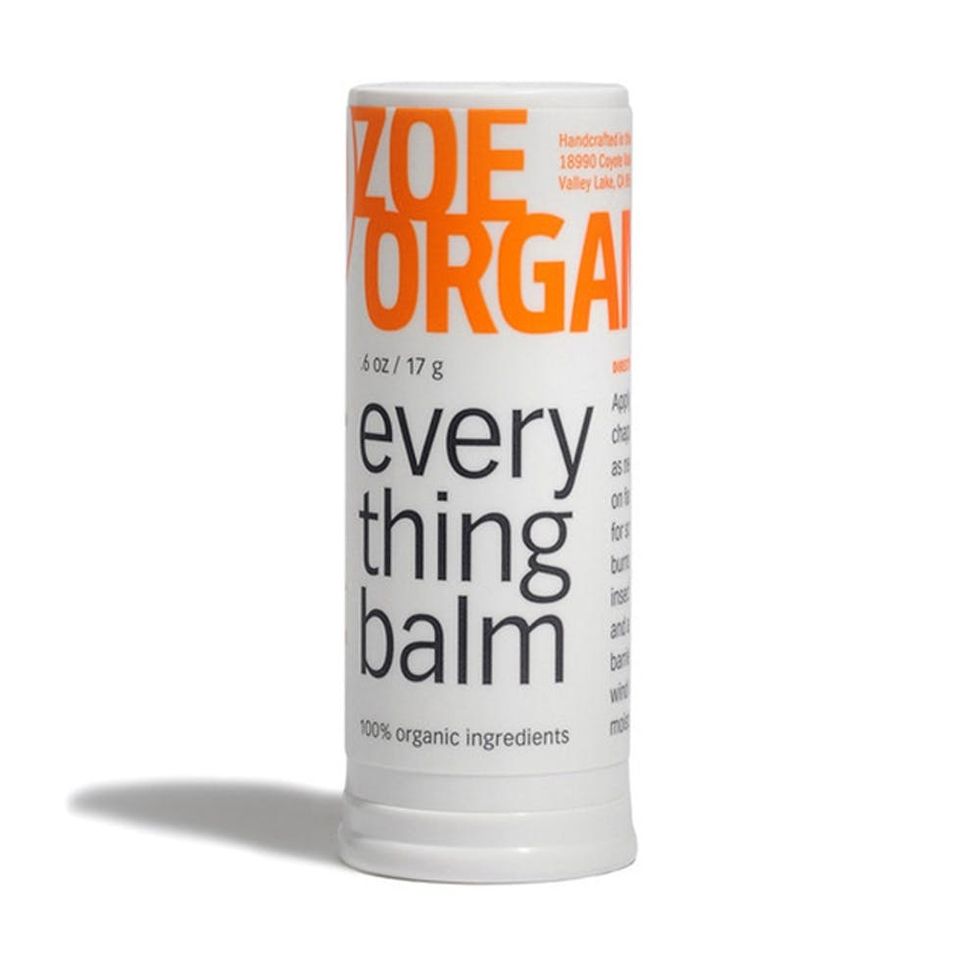 10. Everything Balm ($14): "The name says it all. It's a big balm stick that's great for seriously everything, from chapped cheeks to mouths. It's popular for babies, but really from a newborn up to adulthood. Aging skin, dry skin, it's awesome for eczema, rashes, bug bites — super healing. It's 100% organic — every ingredient is certified organic and I'm a huge fan of shea butter — I think it's a miracle ingredient. Plus coconut oil, all of these ingredients that perform really well that always work."
Shirley Pinkson and James Walker Founder + Makeup Pro / Treehugger, W3LL PEOPLE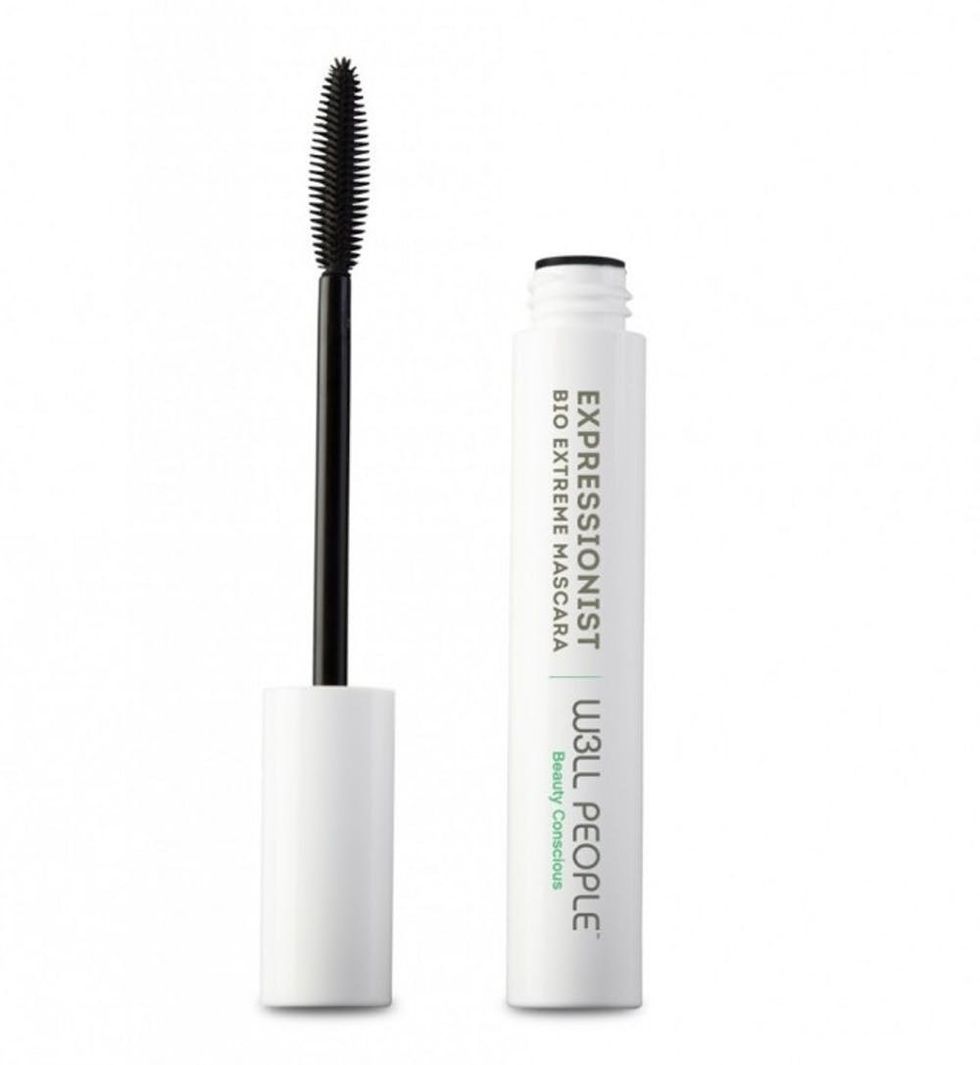 11. Expressionist Mascara Traveler ($13): James: "It's f*cking awesome, look at her lashes!"
Shirley: "It would be the same answer… our brand's been around for about seven years; it took five of those years for us to come up with a mascara. The mascara is like the gateway drug to any brand; when you get the mascara you're going to check out the rest of the brand."
Boris Oak Founder EVOLVh Luxury Natural Haircare System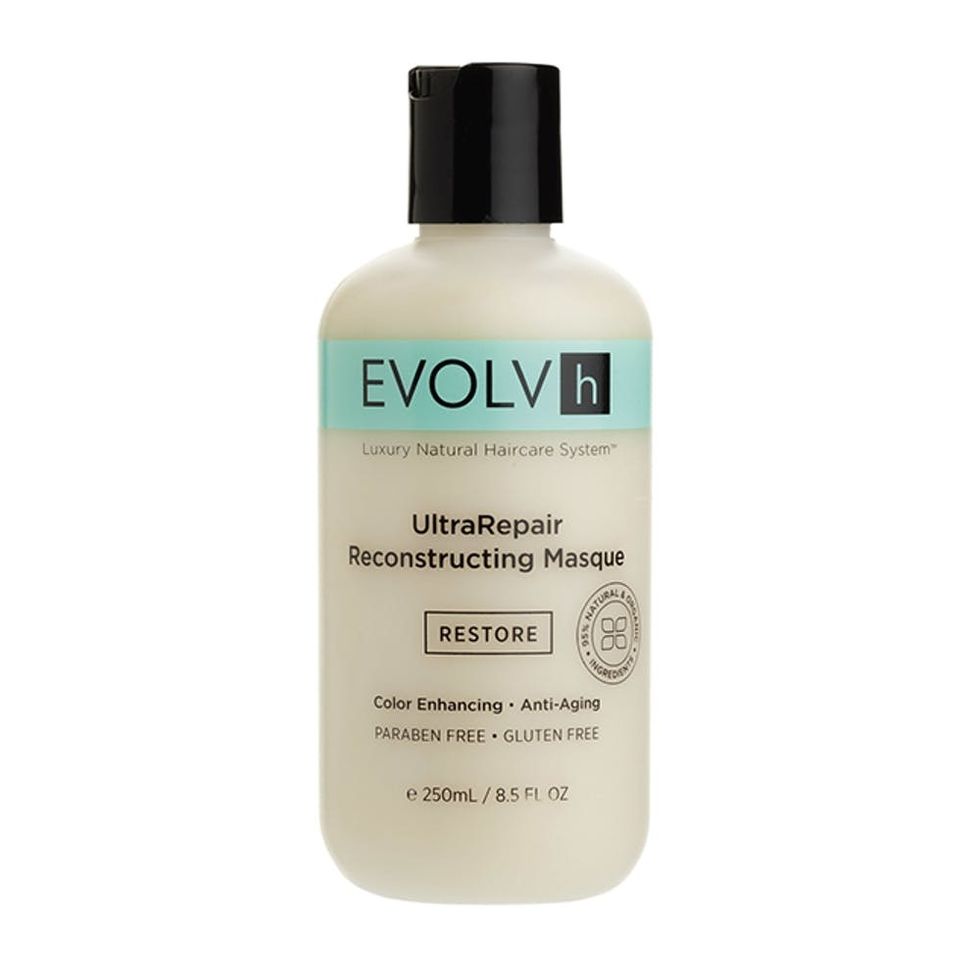 12. Ultrarepair Reconstructing Masque ($48): "It's absolutely transformative. I'm gonna sound like I'm overstating things, but I'm really just repeating what our users — especially hairdressers — say. According to virtually every hairdresser that I talk to, it's the most effective mask in all of hair care right now.
"We call it our 'mad scientist' product. What makes it so special is that we have a very unique blend of specific amino and fatty acids that are able to get inside of the hair and transform hair from the inside out. When we say 'transform,' we are really talking about making the hair more elastic so it's bouncier, it's less prone to breakage, it's much smoother, it's like a magic potion for people who are frizzy or for people color their hair and it's also very anti-aging. We literally get emails from them that will go something like this, 'I'm 67 years old and I've been using this product for X amount of time and my hair now feels like it did when I was in my 20s.' We hear this over and over again!"
Laurel Shaffer Founder + Owner, Whole Plant Organics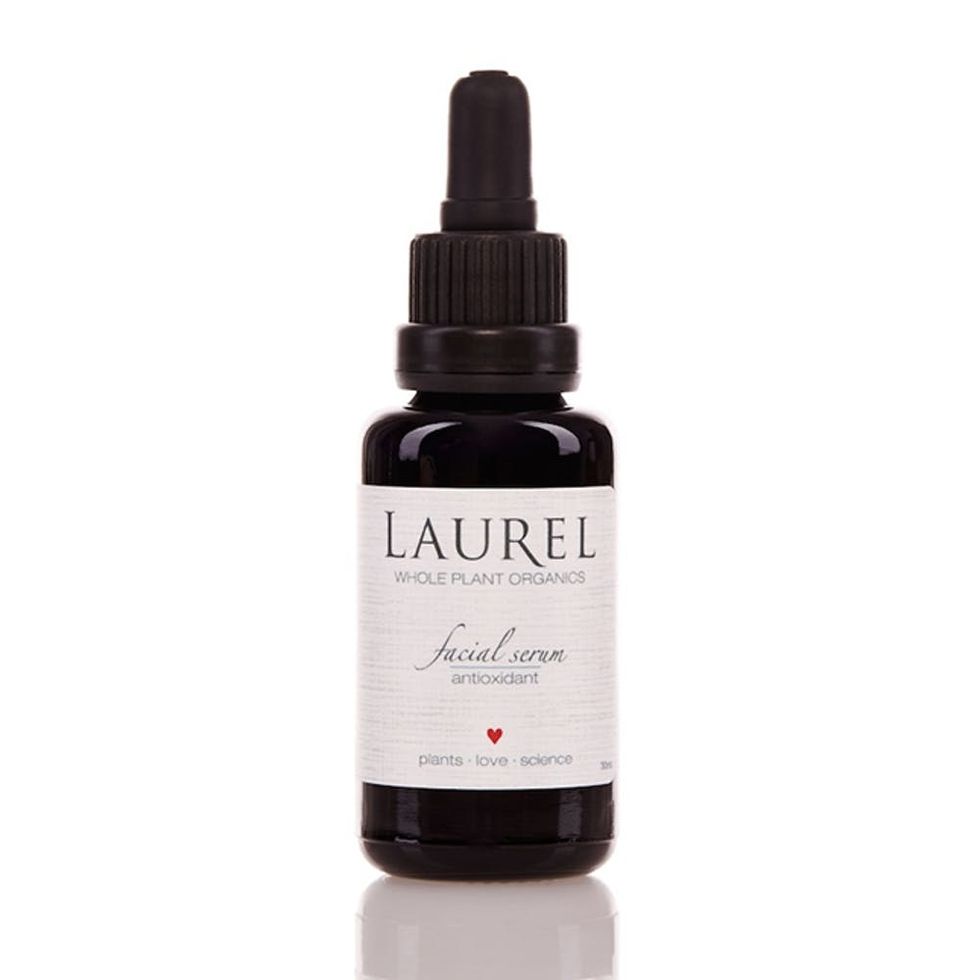 13. Antioxidant Facial Serum ($80): "It's the first product I ever created. I wanted it to be the serum to end all serums and used every ingredient I would want on my own skin. There are actually 31 whole organic active botanicals in it."
Robin King Co-Founder, R. L. Linden & Co.
14. Thousand Petal Beautifying Mist Hydrating floral Toner ($48): "Our toner is amazing because it tones skin, it tightens the pores but it also is a delivery system for your moisturizer. It sets your makeup, it resets your curls and is a general pick-me-up because we have a range of aromatherapy benefits and flower essences, so it's an emotional helper as well as a physical helper. It just refreshes and resets your day."
Krysia Boini Co-Founder + CEO, Vapour Organic Beauty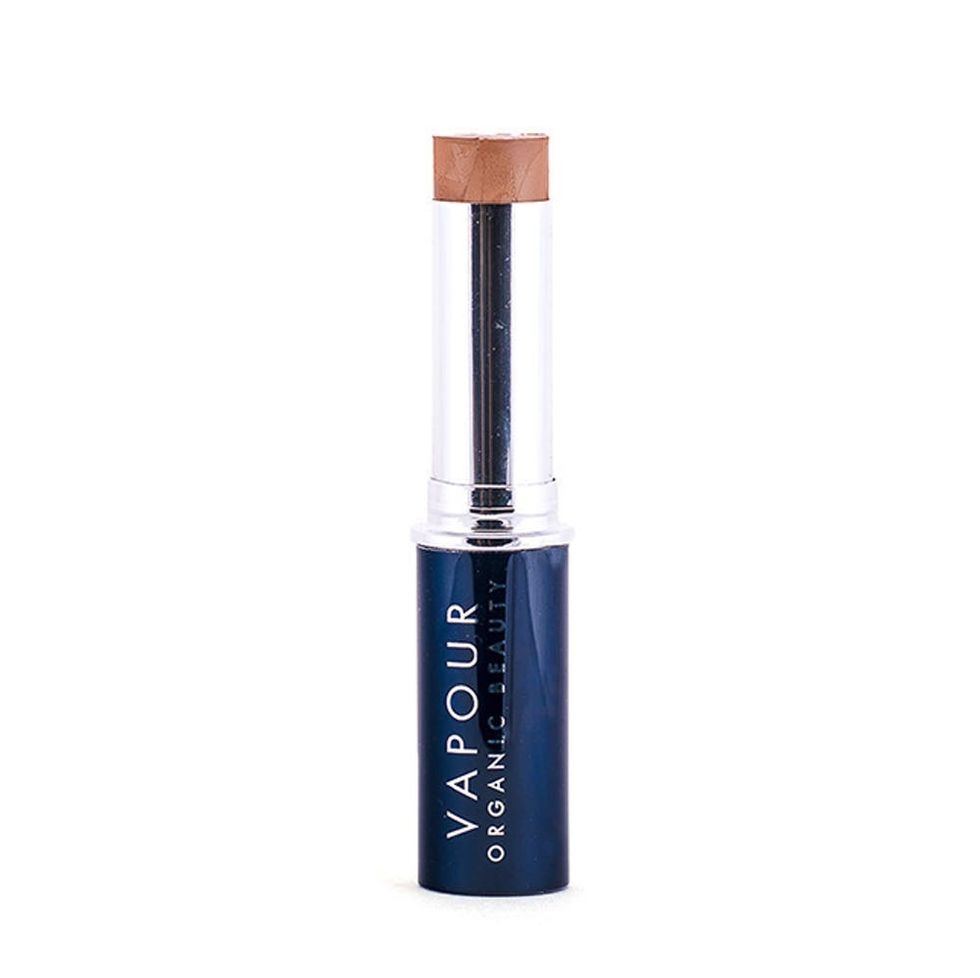 15. Atmosphere Luminous Foundation ($42): "A lot of people would say a 'lipstick' because we eat ten pounds of lipstick in our lifetime, so it's really important to choose something that's organic and natural for that, but I'm gonna go for square footage.
"Your skin is absorbing what you put on it, and we are gonna put foundation on the largest surface area of our face. We have two foundation formulas and I alternate but the two. Our luminous formula is for people with dryer skin — it's a stick and actually it's more moisturizing, Our other formula is a liquid, but it's more for people with combination skin."
What's your favorite natural beauty buy? Share with us in the comments below.