20 of the Most Kissable Lipstick Tricks + Products
Feb 04, 2015
With Valentine's on the horizon, you may notice that your surroundings are suddenly filled with pink and red, tons of heart-shaped goodies and of course the pressure lurking around anything that has to do with the big "V" Night. It is time to stop stressing and have a little fun, so here's a post all about the perfect kissable lips and how you can have them no matter why you may need 'em ;) A perfect kiss can vary from one person to another so we have narrowed it down to four common kiss-worthy scenarios and found our favorite products to help you play them out. Pucker up, babes!
How to Get Bold + Beautiful Lips
---
You want your lips to appear to have that luscious lipstick finish but you could do without the smears that often come with it. Here is your angle; opt for the perfect lip stain. Lip stains tend to have synthetic dyes or henna that give them a long-wearing, smudgeproof effect, making them perfect for a little PDA!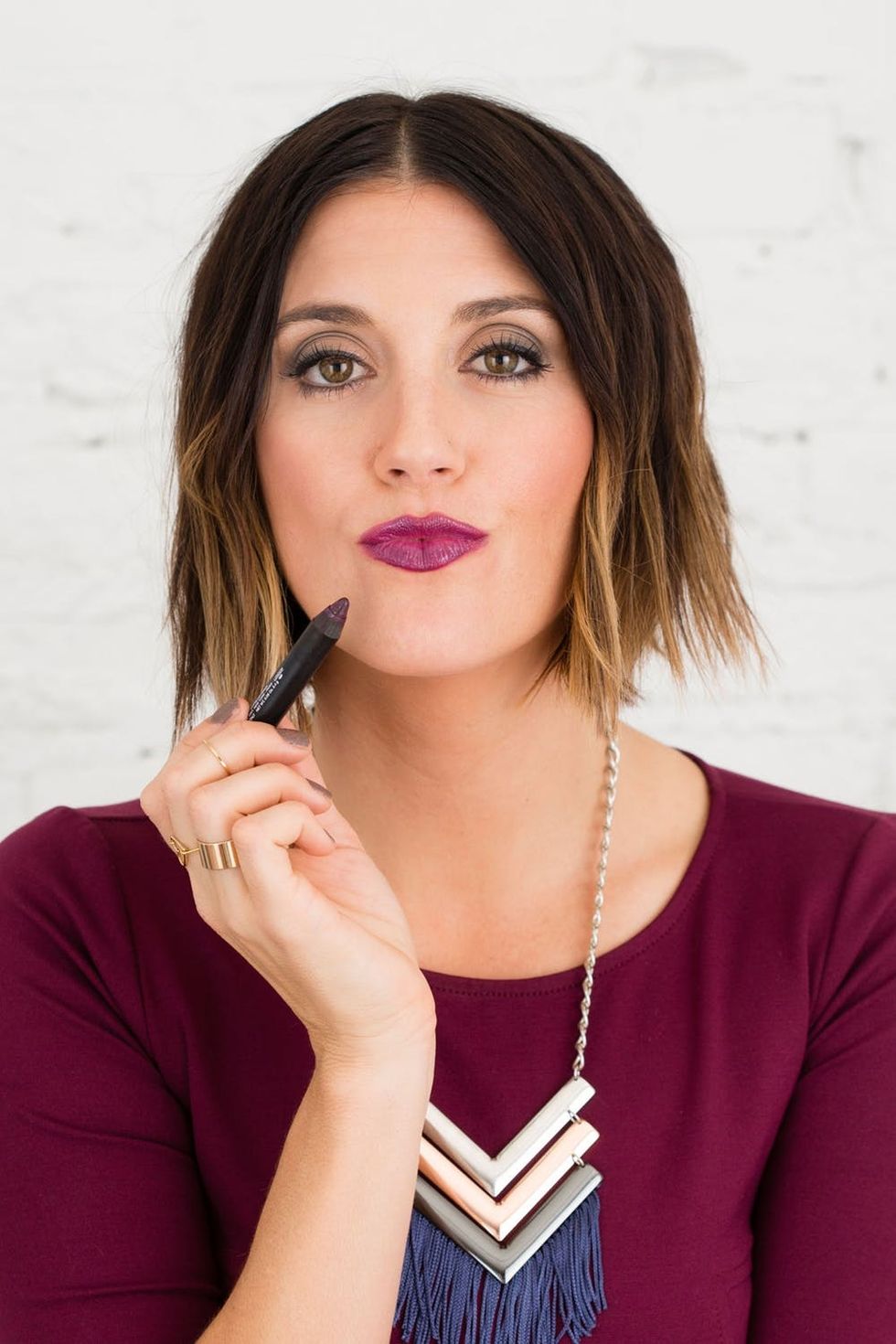 Wearing: ModCloth Dote Worry About It Dress in Wine ($55), DIY Fringe Necklace, Gigglosophy Heart Ring ($19), Gigglosophy Wide Gold Ring ($12), Gigglosophy Mid Ring ($8)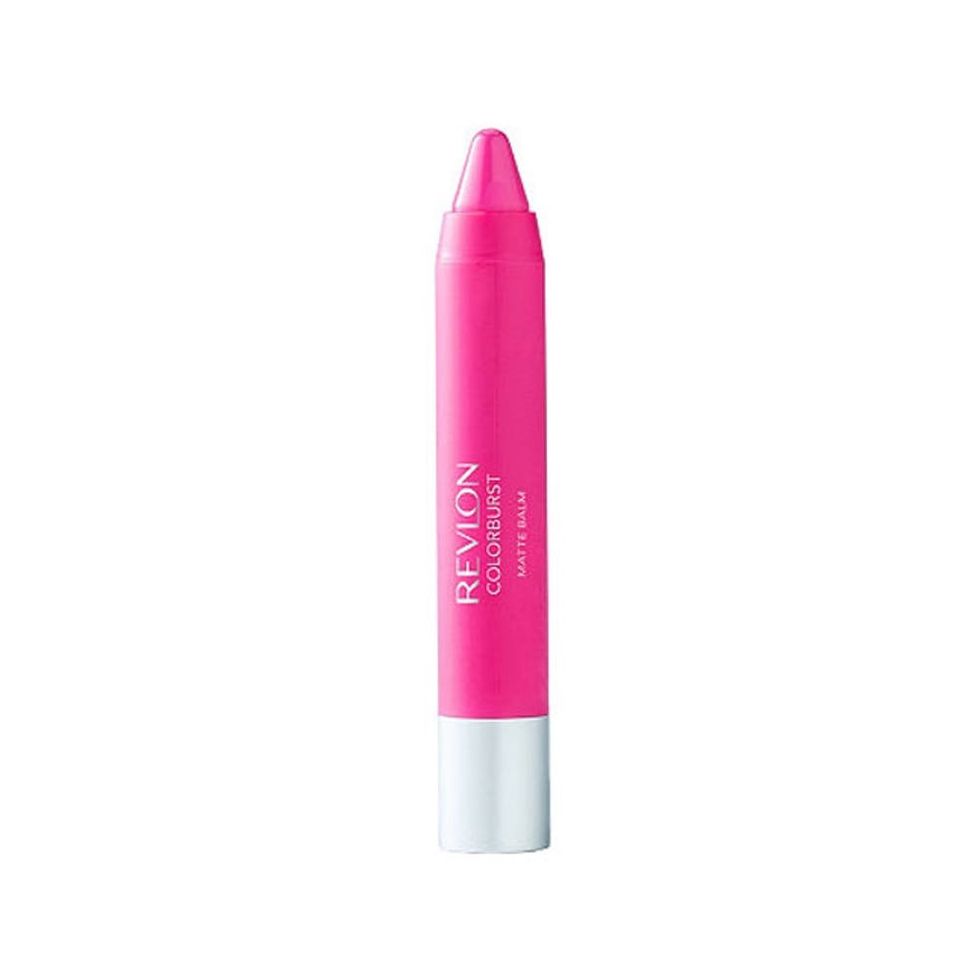 1. Revlon Colorburst Balm Stain ($10): This jumbo lip crayon goes on like a lipstick but has the precision of a lip liner and is packed with all kinds of moisture-enhancing goodies that help balance out the stain action formula. Once you apply this baby you will be ready-set-go for hour after hour. You can choose from 12 different shades to match any look or mood.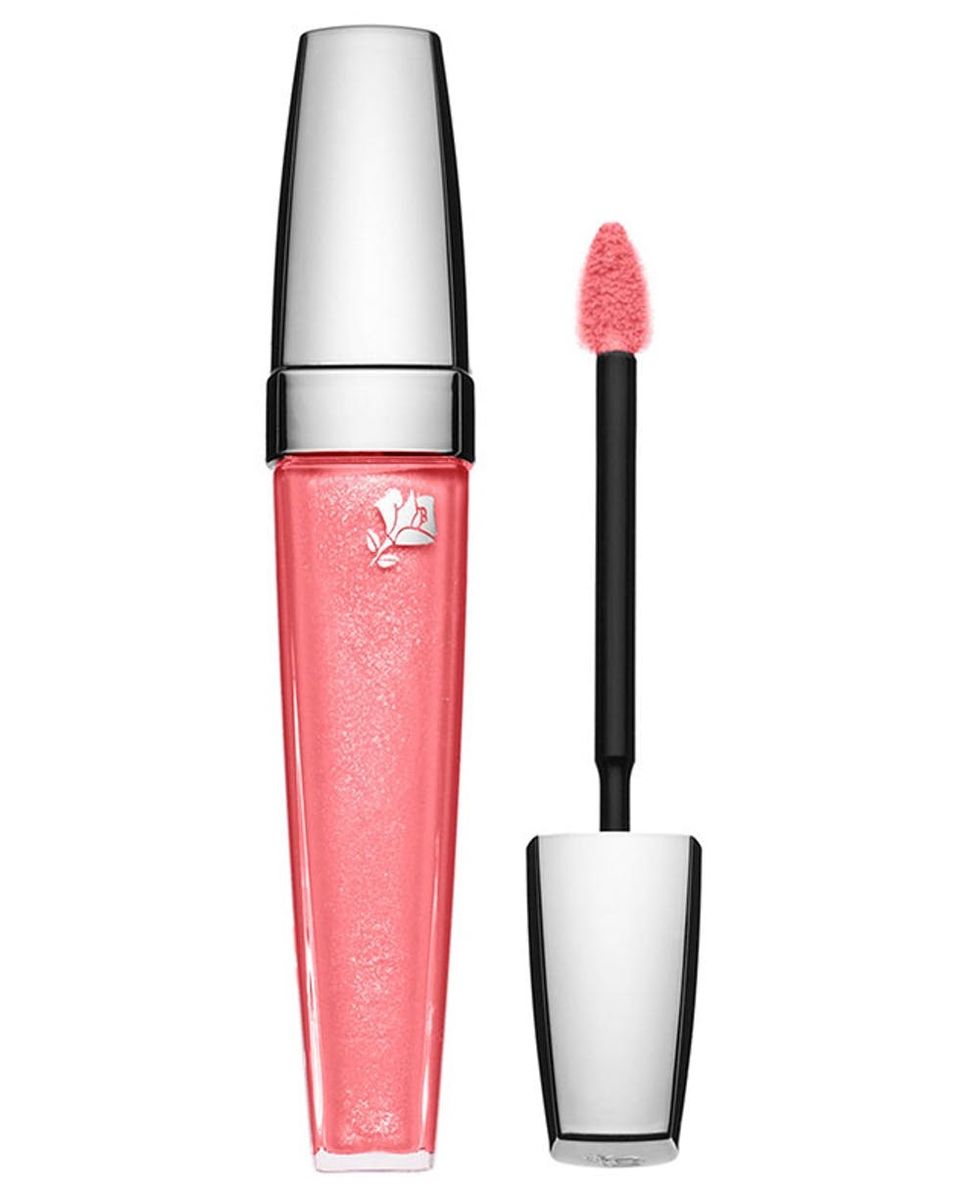 2. Lancôme Laque Fever Lip Gloss Ultimate Lasting Full Color Lipshine ($27): Lush up your lips with this highly concentrated color sheen gloss that lasts up to eight full hours. The glossy portion will start to dissipate as the evening goes on but the hue will stay on your lips all the way THROUGH your end of night lip smackin'.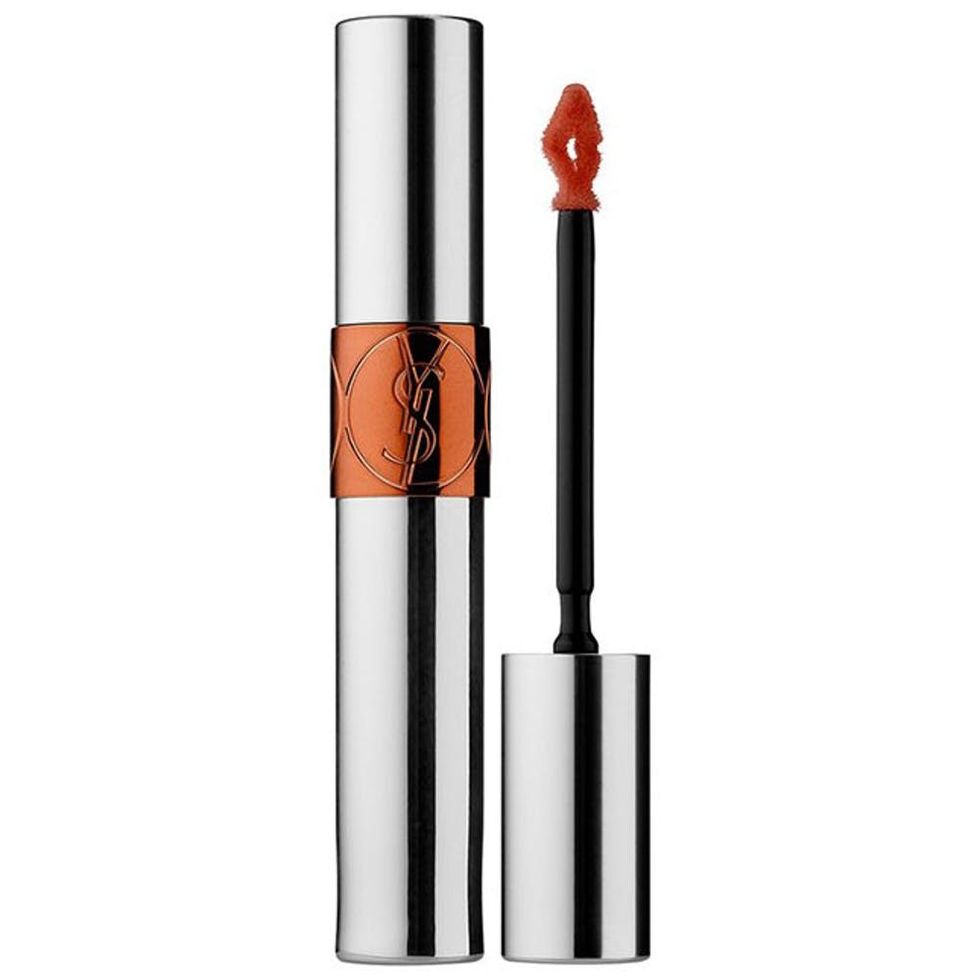 3. Yves Saint Laurent Volupté Tint-In-Oil ($32): Some lip stains tend to be drying because they contain a small amount of alcohol to help the product stay in place. This product is formulated with apricot kernel oil, coriander fruit oil and jojoba seed oil this lip color so you can rest assure that your lips will be able to represent a powerful punch of color while getting the utmost hydration. Plus, get this, there is NO sticky finish!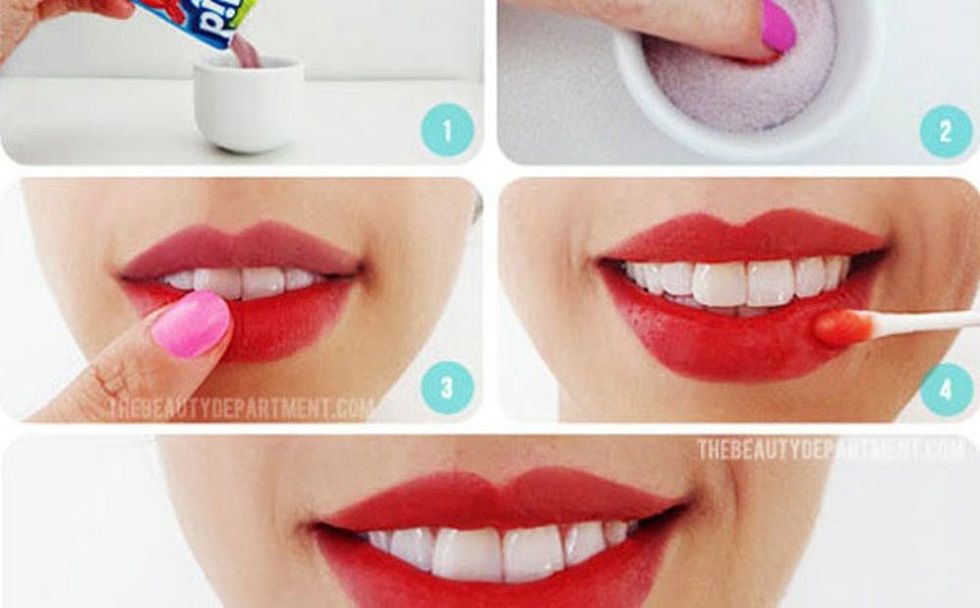 4. DIY Kool-Aid Lip Stain: That's right, you didn't think we would hold out on a DIY moment did you? Check out how easy this Kool-Aid lip stain tutorial is. We tried it and it actually has a legit long lasting finish, plus the taste brings a sweet nostalgia that is undeniable. (via The Beauty Department)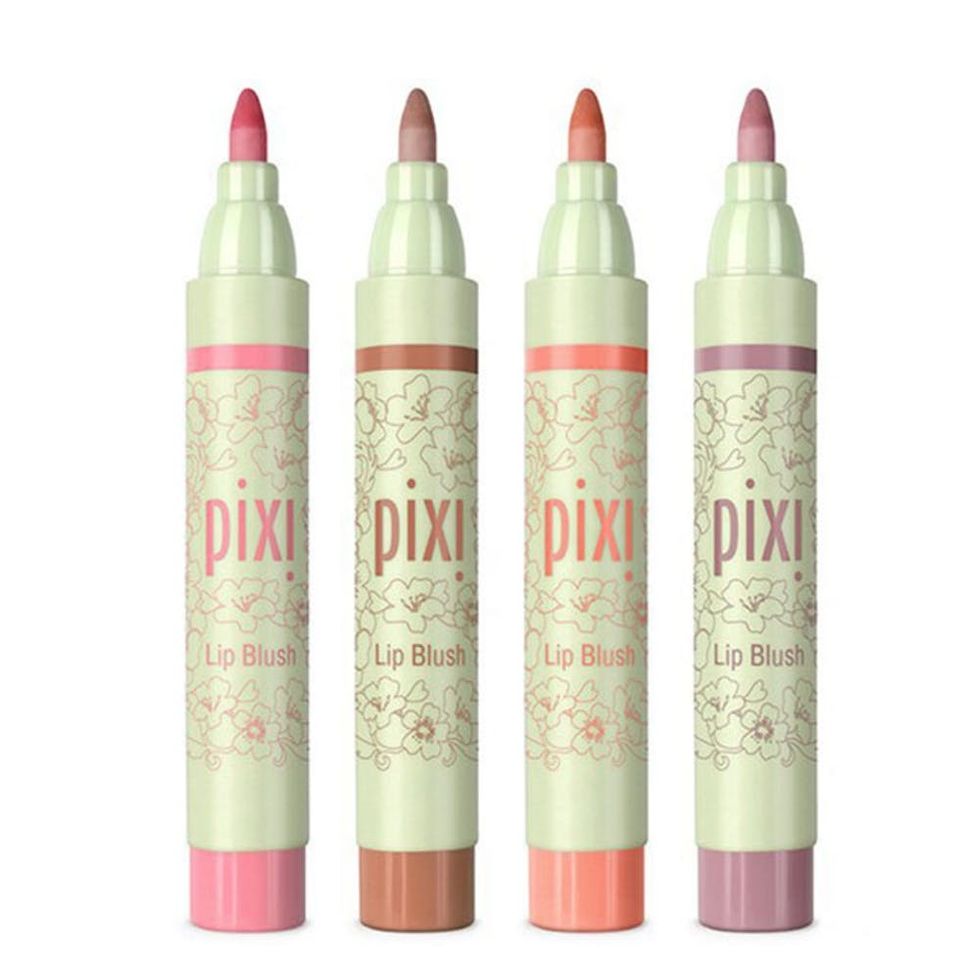 5. Pixi Lip Blush ($18): This is a go-to if you want that naturally flushed, just-bitten look on your lips. You could either apply one layer of this blushed translucent stain or layer it up for a more intense hue.
5 Tips for a Plump Pout
So perhaps you have been with your partner for a while and kissing is nothing new — or is it?!?! Try one of these lip plumping goodies to help not only enhance the size of your precious pucker but also to leave your boo with a little tingle when the active ingredient lingers after you release your locked lips. They'll be wondering what you did and chances are… they'll have no complaints ;)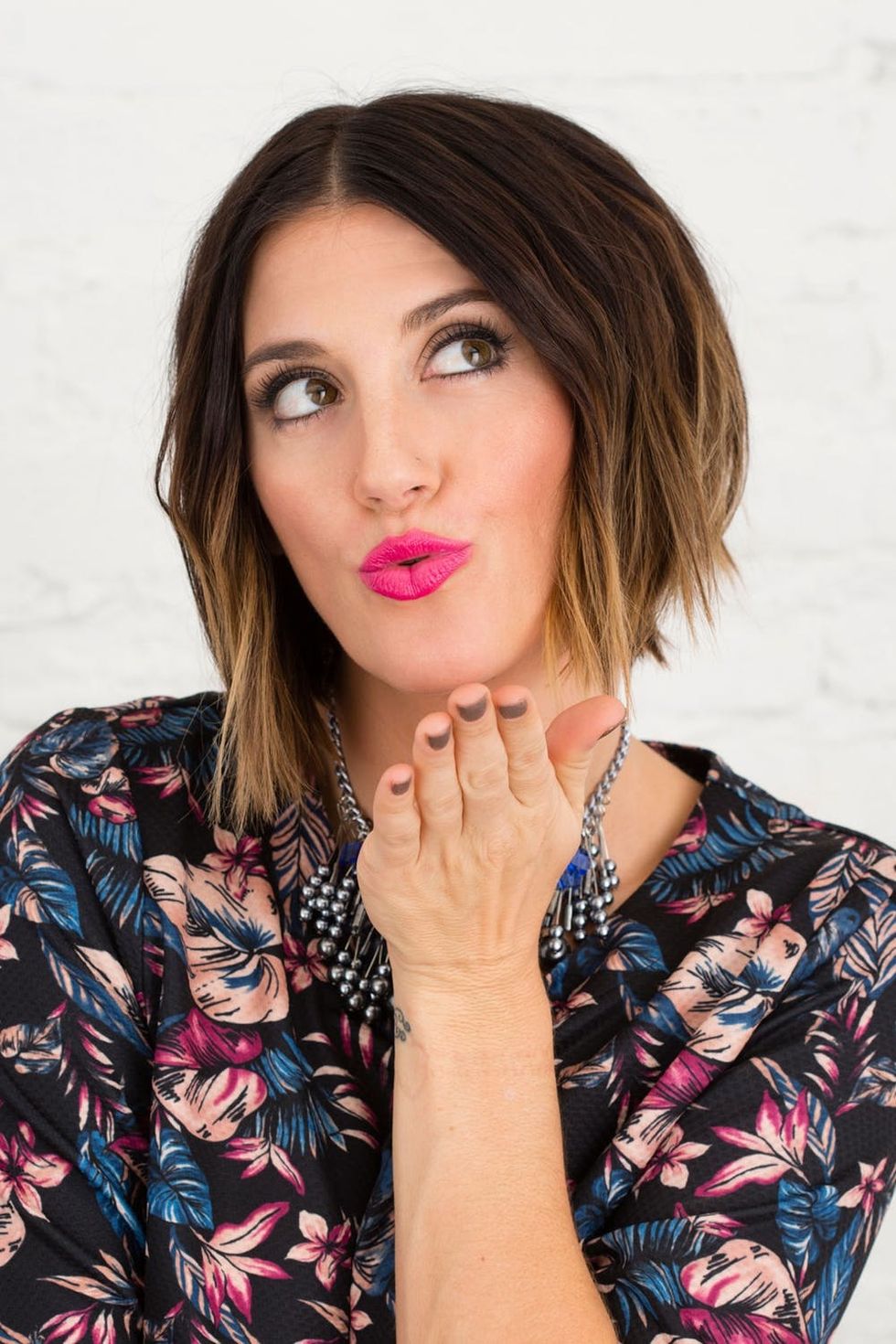 Wearing: TopShelf Tropical Nights Crop Top ($48), DIY Faux Pearl Necklace.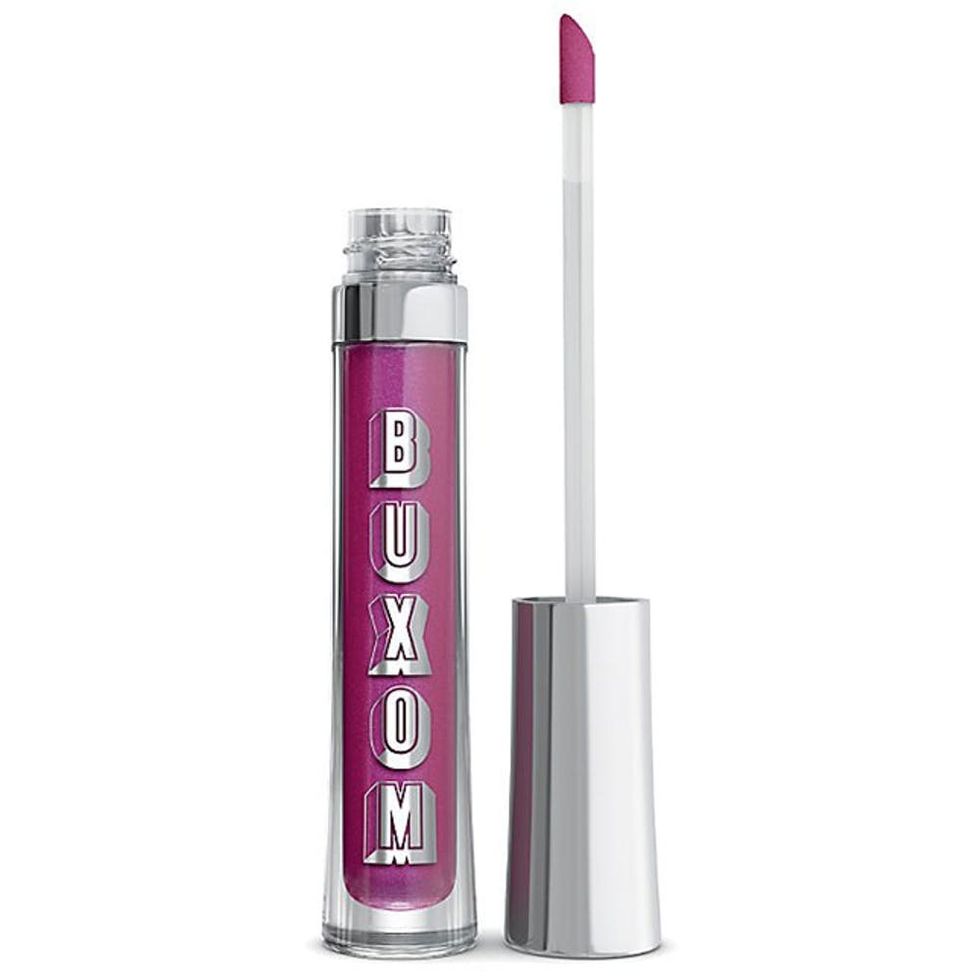 6. Buxom Full-On Lip Polish ($19): A personal ALL-TIME-FAVORITE! When you apply you will almost immediately get the plumping tingle that somehow makes you feel like you have Angelina's luscious lips. As the sticky part of the gloss fades away the pigment stays on leaving your lips with a natural hue that will last for hours. This is a go-to for my brides as well.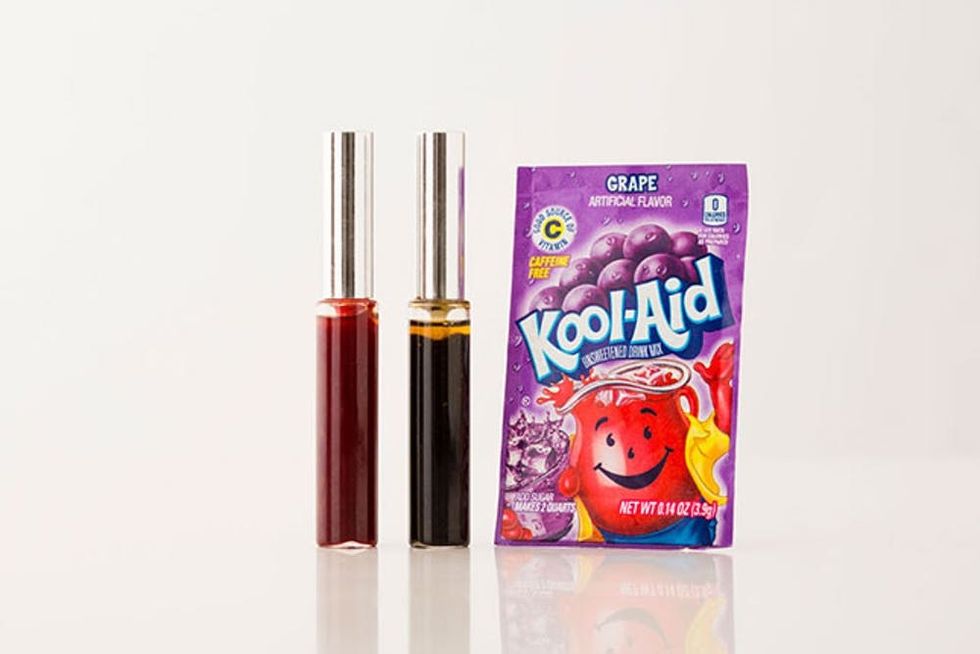 7. DIY Cayenne + Kool-Aid Plumper: If you have never tried to DIY anything with Kool-Aid it is time to jump on this train. The flavor and stain action mixed with a little cayenne formulates a truly spicy gloss that not only looks gorgeous but tastes yummy too. (via Brit + Co)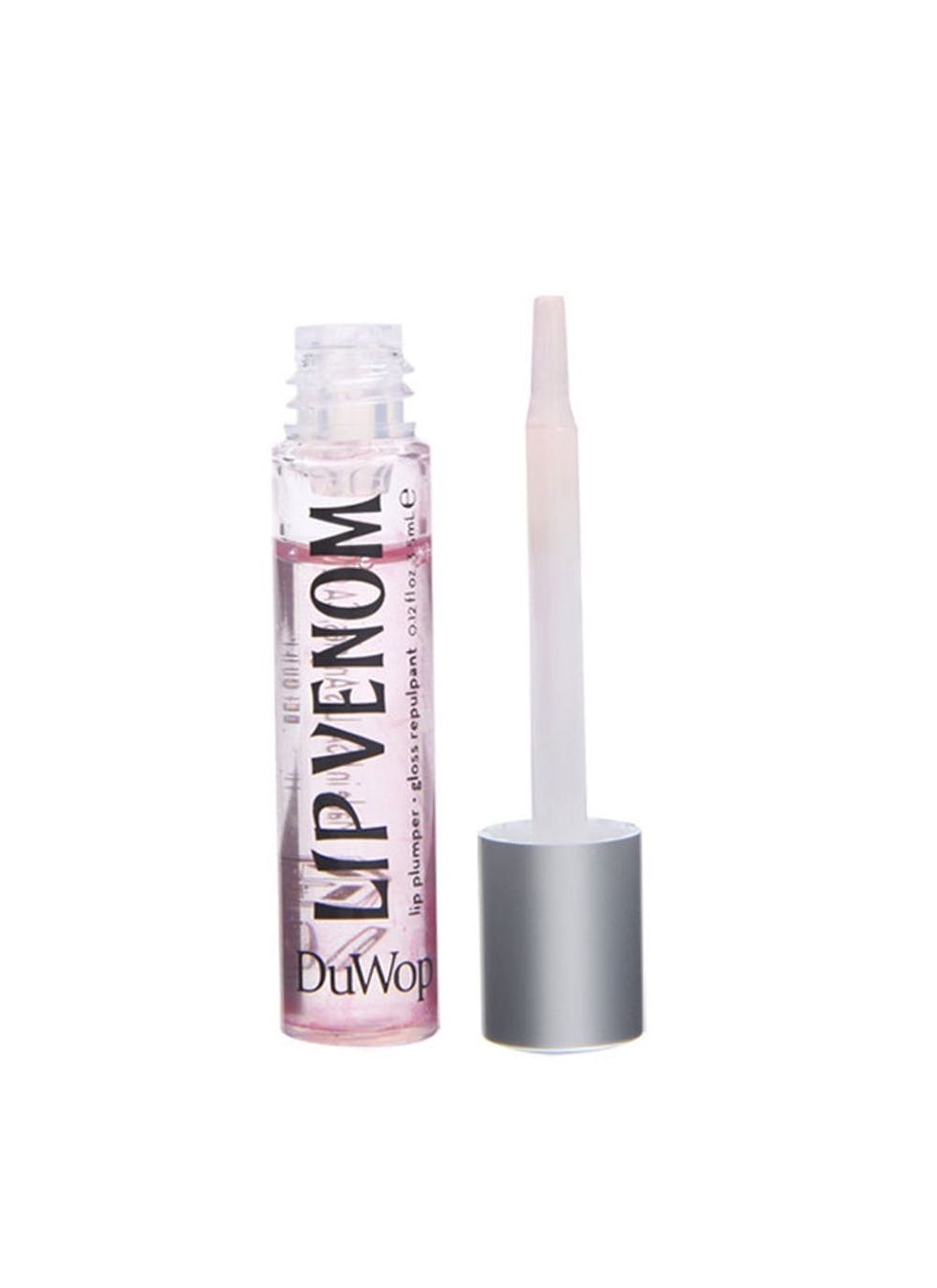 8. DuWop Lip Venom ($16): Albeit the name of this gloss can be a little intimidating, the effect is nothing short of delightful. You truly will feel as though you had a little sting of venom injected into your lips, but the fun part is so will your boo when you kiss!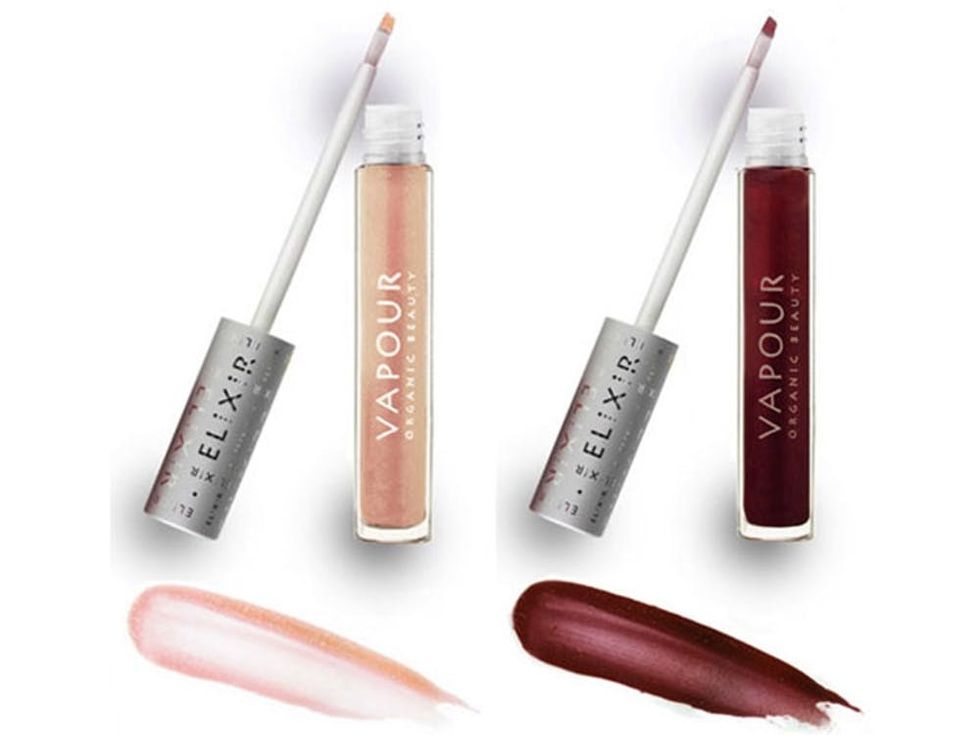 9. Vapour Elixir Plumping Lip Gloss ($22): For our more ingredient conscious gals, this plumping elixir is formulated with 70% organic ingredients and 30% natural mineral pigments. So you can still indulge in a plumped pucker without the fear of irritation from a more intense mixture.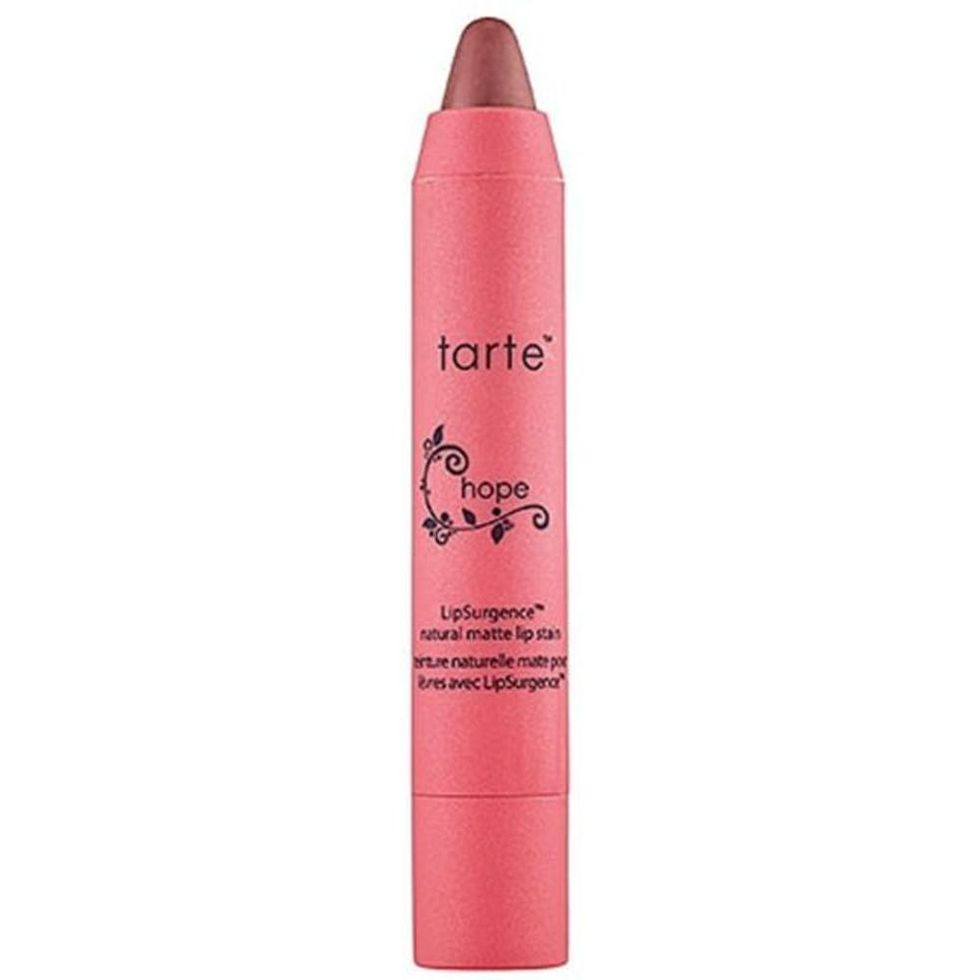 10. tarte LipSurgence™ Matte Lip Tint ($24): Ok, so you want to try this angle of having a little bite to your balm but know you are far more sensitive to any effect of 'cayenne' or 'venom'. The cooling effect of the peppermint-infused gloss can make your lips feel refreshed, slightly plumped, and perfectly primed for some 'smakin'.
How to Get Sensually Soft Lips
Whether you want natural lips or a more vibrant hue we rounded up the following tricks ranging from an edible lip scrub to a moisture therapy lipstick so you can prep your kisser for endless smoochin'!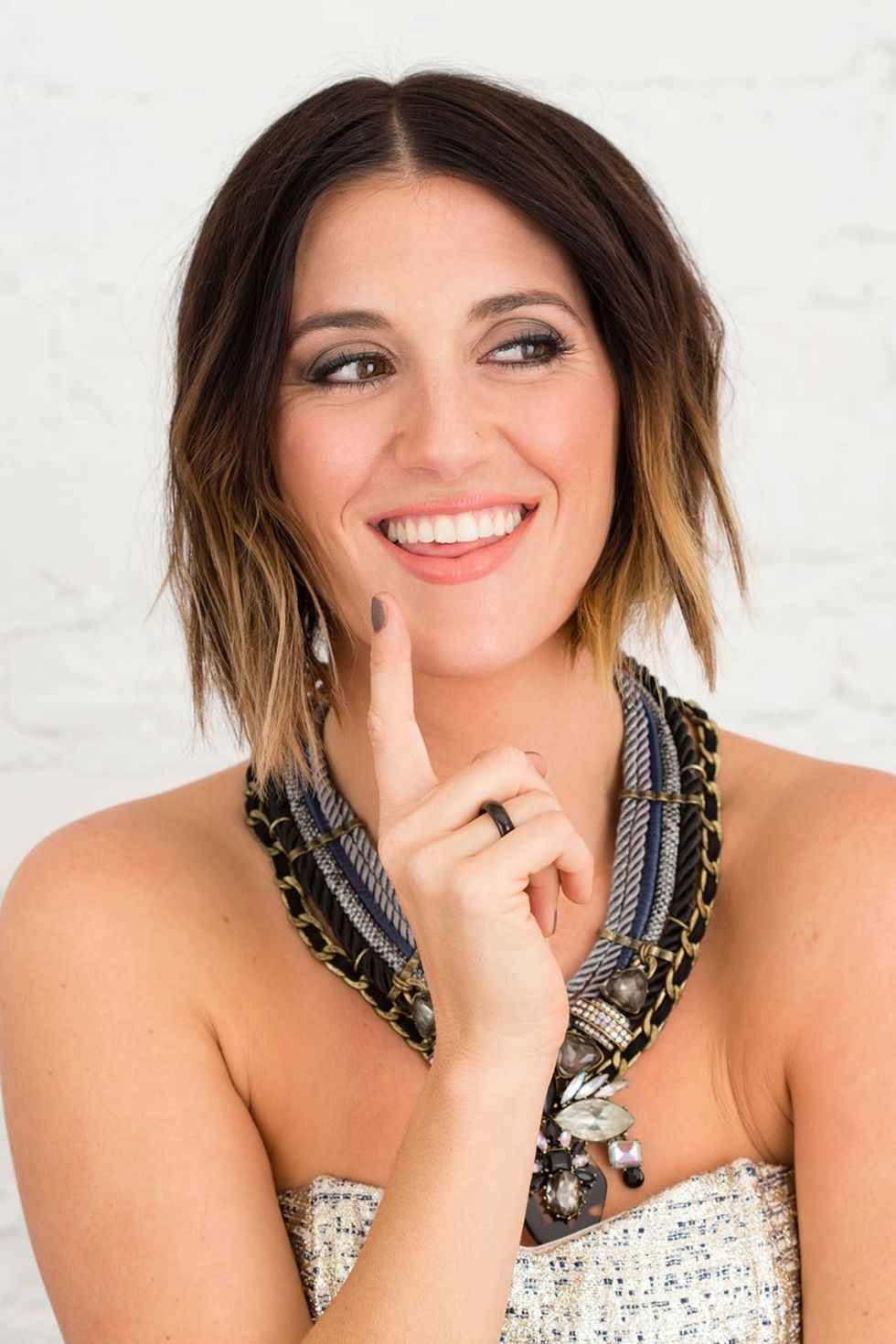 Wearing: ModCloth Shimmer Nights Dress ($30), TopShelf Show Stopper Statement Necklace ($78), model's own ring.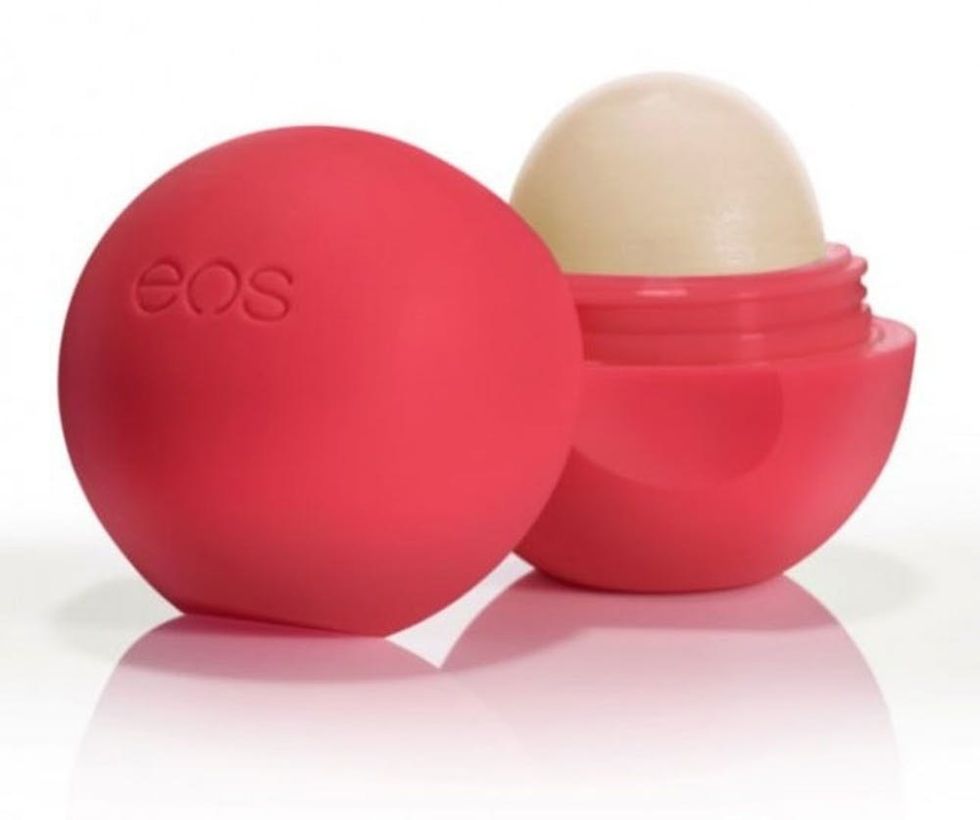 11. Eos Evolution of Smooth- Lip Balm Sphere ($5): 100% natural and 95% organic and full of juicy ingredients such as shea butter, jojoba oil and vitamin E that will make your lips super-smooth, super-soft and best yet super-kissable.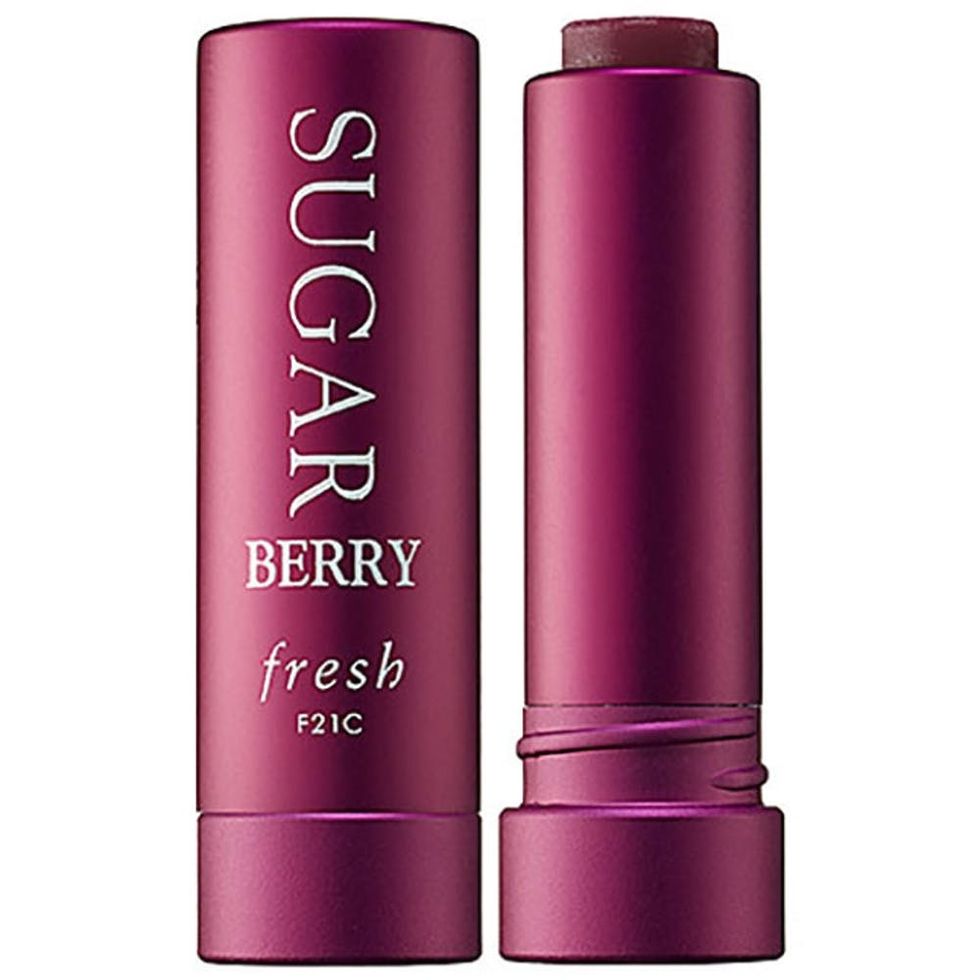 12. Fresh Sugar Berry Tinted Lip Treatment Sunscreen 15 ($23): Packed with ultra-nourishing ingredients this sugar lip tint also has a sheer berry hue that can be layered on for a more enticing finish that will bring out the "kiss me now" vibe.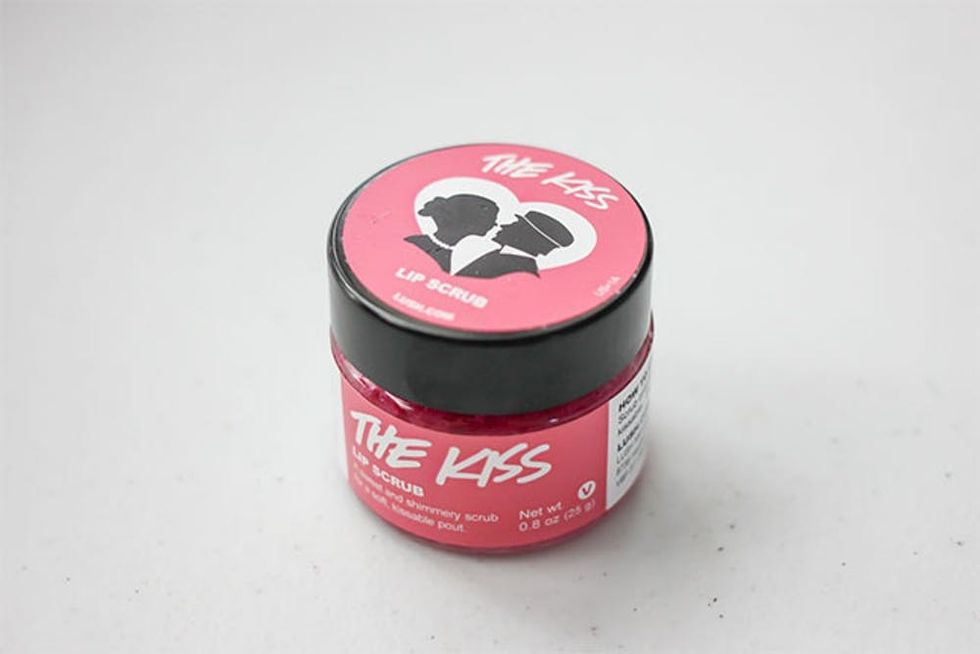 13. LUSH The Kiss Lip Scrub ($10): So maybe wearing anything on your lips is an absolute "no." Make sure you add this literally edible (umm there are sprinkles in it!!) Valentine's edition lip scrub to your pre-date routine. After one use of this delicious lip scrub your lips will be buffed, bright and beyond soft.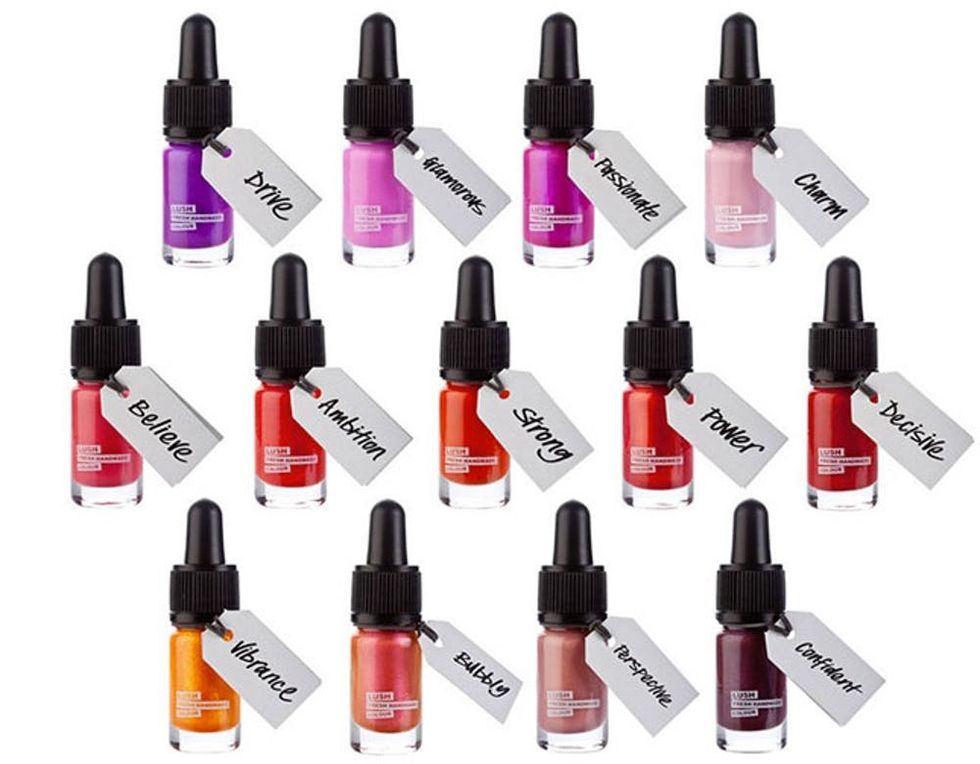 14. LUSH Liquid Lipstick ($19): Just because you want soft-kissable lips does not always mean you want to miss out on the flirty color factor. Well the entire marketing behind this vegan lipstick is just that! Believe is our favorite color and you won't believe how incredibly kissable your pout will be with a simple swipe of beautiful color.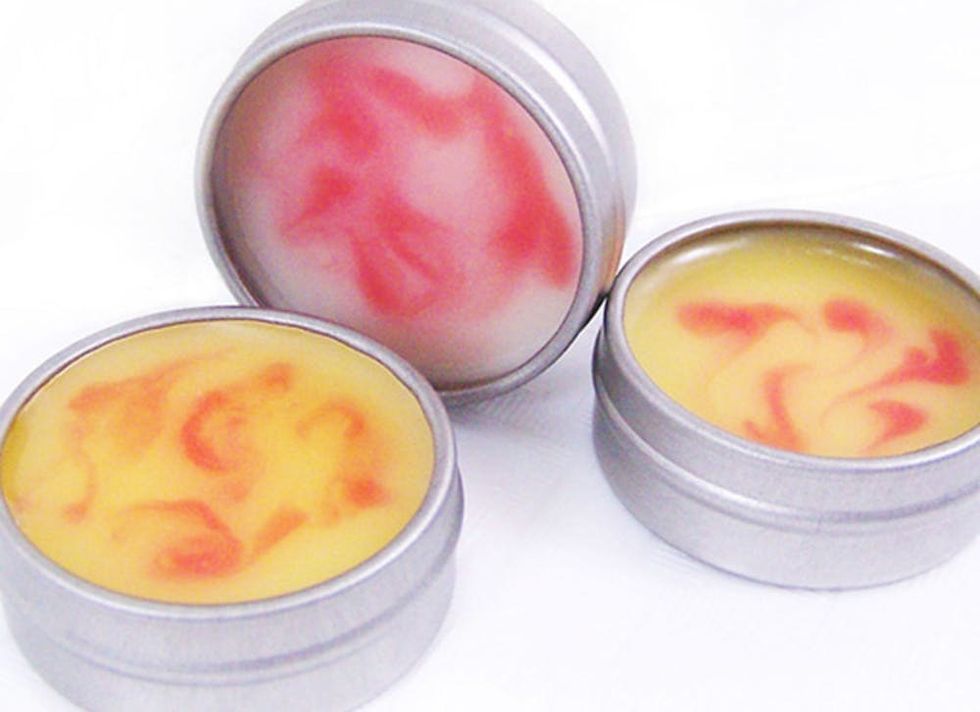 15. DIY Swirled Lip Balm: How cute are these little swirl pods?!?! DIY any flavor combo into this basic, hydrating lip balm. (Photo + tutorial via Rustic Escentuals)
Tricks for Delicately Delicious Lips
Most people are not huge fans of that sticky residue that can get transmitted to their lips in the heat of a steamy make-out session, but they ARE more inclined to come back for more if the taste is delicious. These are our top five glosses, lipsticks and balms that will be less sticky and full of flavor.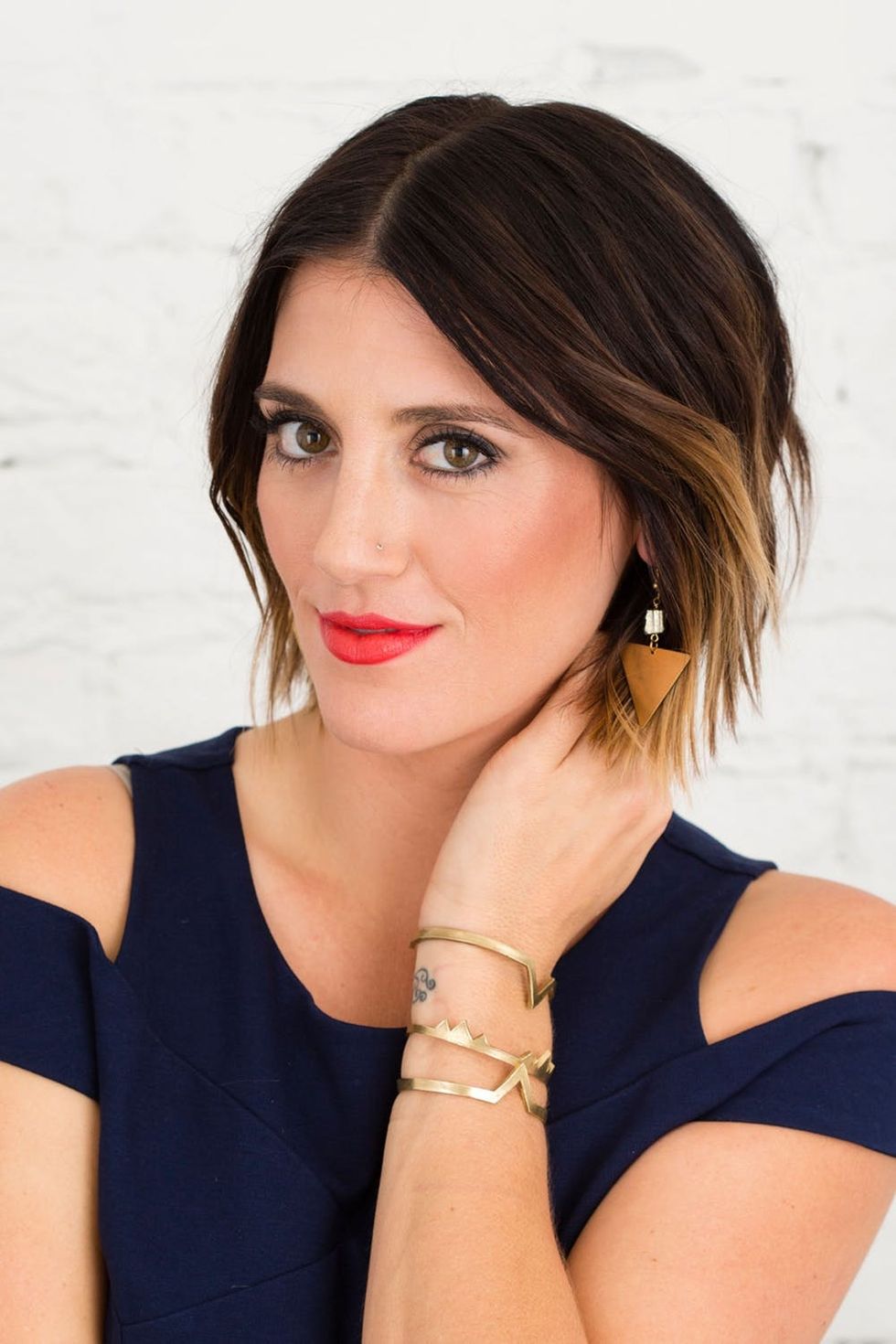 Wearing: ModCloth Cocktail Flight Dress ($55), Salty Fox Adeline Cuff ($110), Salty Fox Valentina Bracelet ($110), Salty Fox Capri Earrings ($68).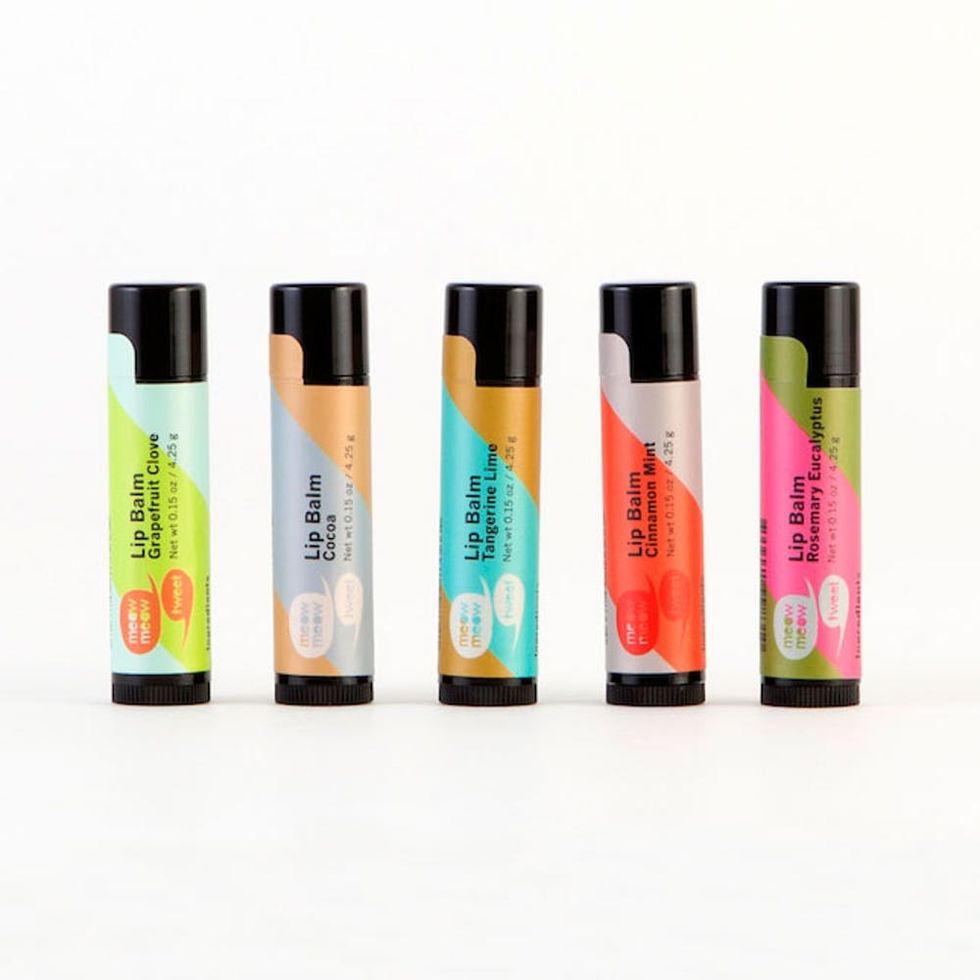 16. Vegan Lip Balm ($6): Ultra-creamy vegan lip balm?! Yes and please. Your lips will not only feel amazing with cocoa butter, hemp seed and coconut oils but with flavors like tangerine lime and grapefruit clove they will be edibly kissable as well.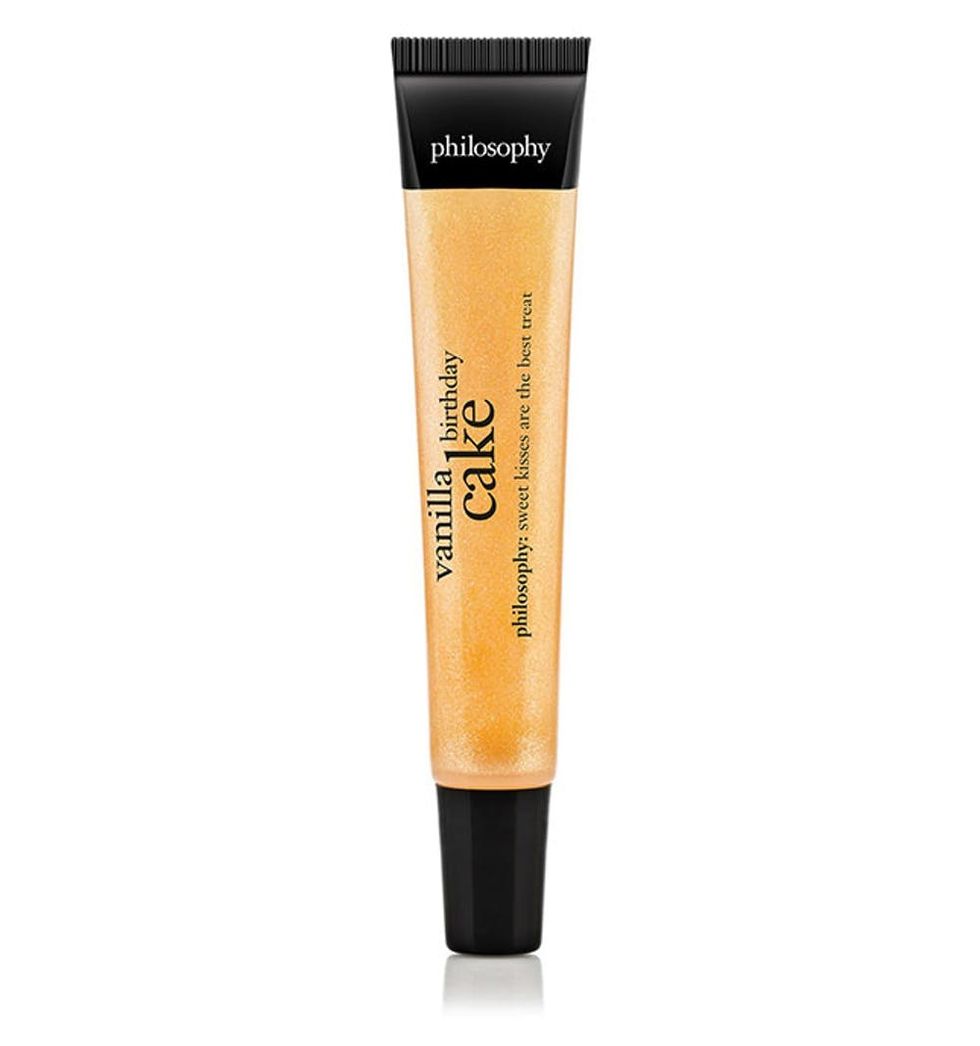 17. Philosophy Vanilla Birthday Cake Flavored Lip Shine ($10): For a lip gloss, this actually has a really silky non-sticky finish and it no joke tastes like birthday cake.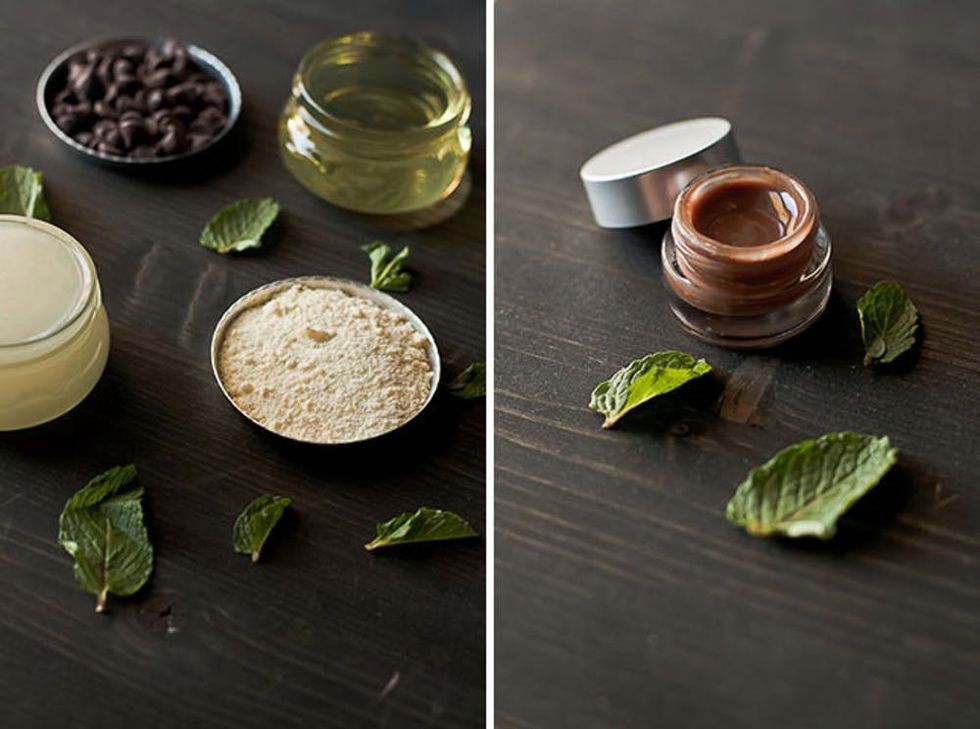 18. DIY Mint Chocolate Lip Balm: Skip your dessert and give him a smooch with this on your lips! There are chocolate chips melted into this mouth watering lip balm. Need we say more?!?! (via food plus words)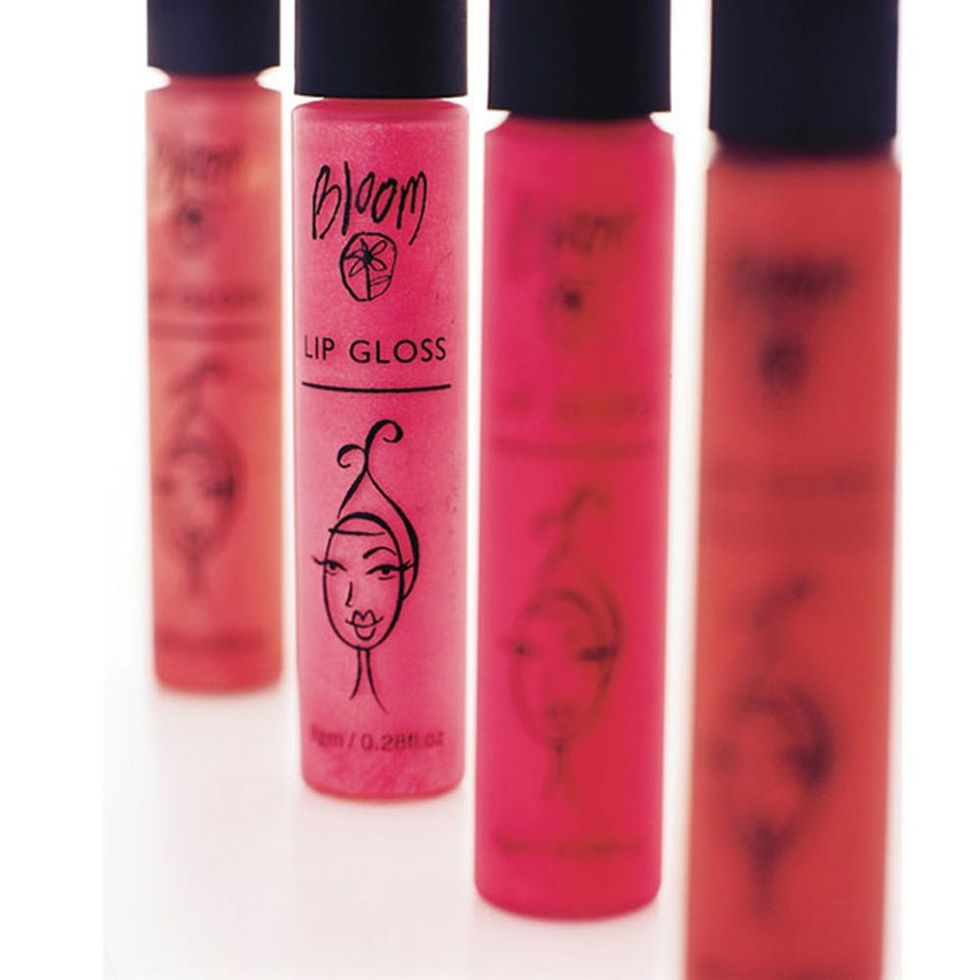 19. Bloom Lip Gloss ($25): Sugar, tangerine, cosmopolitan, kissable… yup those are the names of this obviously taste worthy line of glosses that are flavored with mandarin and vanilla essential oils. Mmmm…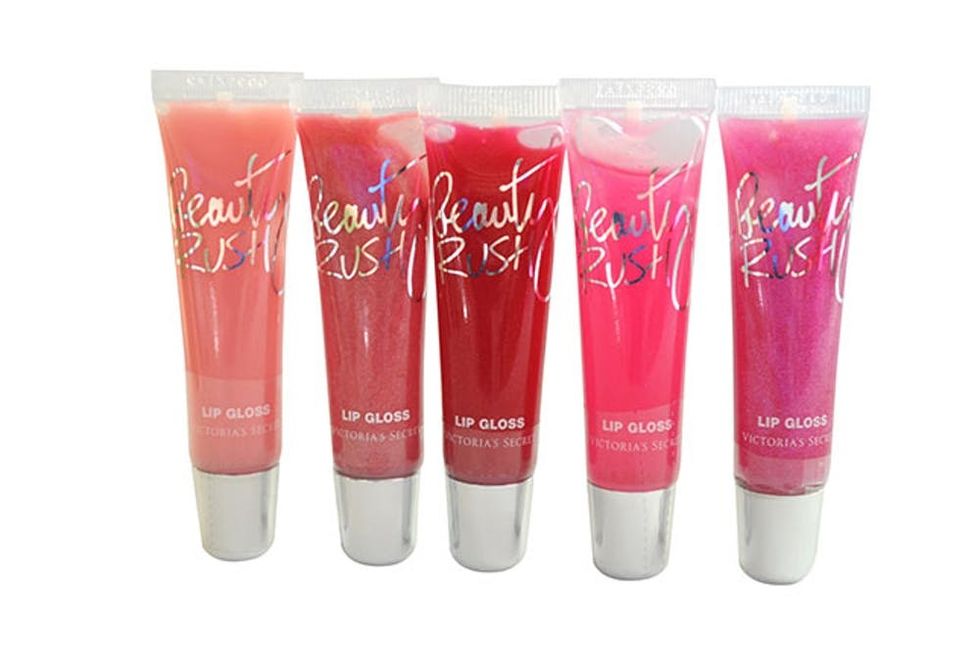 20. Beauty Rush Shiny Kiss Flavored Gloss (2 for $15 or 4 for $20): With a massive 26 flavors and colors to choose from you will become obsessed with this juicy lip gloss from Victoria's Secret. Our must-have hue and flavor Super Juicy, it tastes just like fruit punch and feels smooth not sticky.
With all of these, you are bound to find your perfect pre-date-pucker-prep formula that will not only have those lips perfected but most importantly will give you the confidence to either lean in for the first kiss or simply take your lip locking to the next level! Winning!
Do kiss and tell by sharing your favorite tricks and products for getting the most kissable lips imaginable below!
Misty Spinney
Misty Spinney is a hair stylist, makeup artist, and fashion stylist with a strong background in design and deep passion for creativity.
Makeup