22 Heart-Shaped Treats That'll Make You Melt
Jan 30, 2015
There's nothing quite like heart-shaped treats, both sweet and savory, to get us in the mood for Valentine's Day. Each of these 22 swoon-worthy confections is like Cupid's arrow for your taste buds and your eyes. Enjoy nibbling on a fab assortment of homemade candies, cookies and so much more. Oh, and don't forget to share them with friends, family and (perhaps) that special someone.
---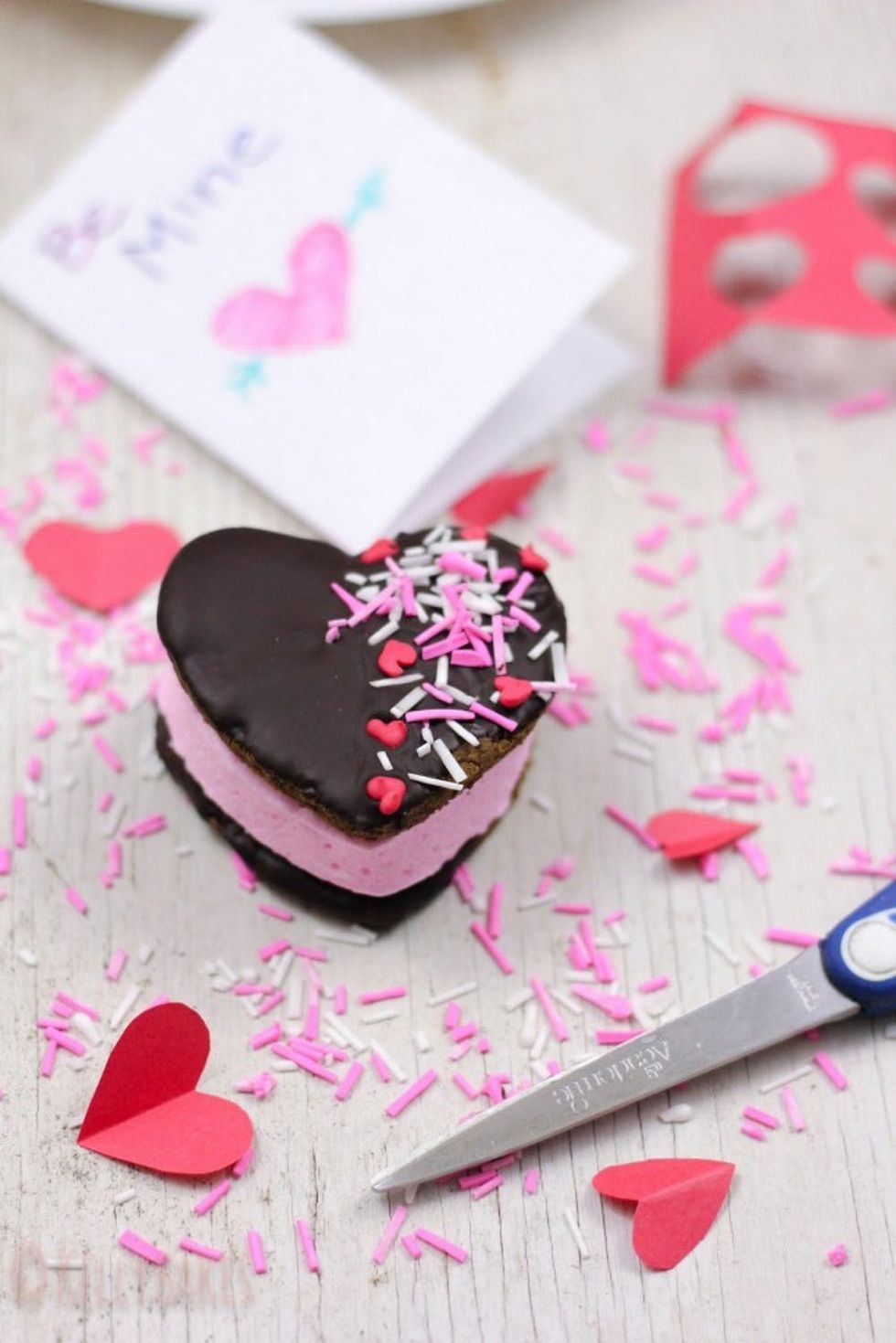 2. Valentine's Day S'more Hearts: Homemade marshmallows and graham crackers make these campfire-free s'mores extra special. (via Kelly Bakes)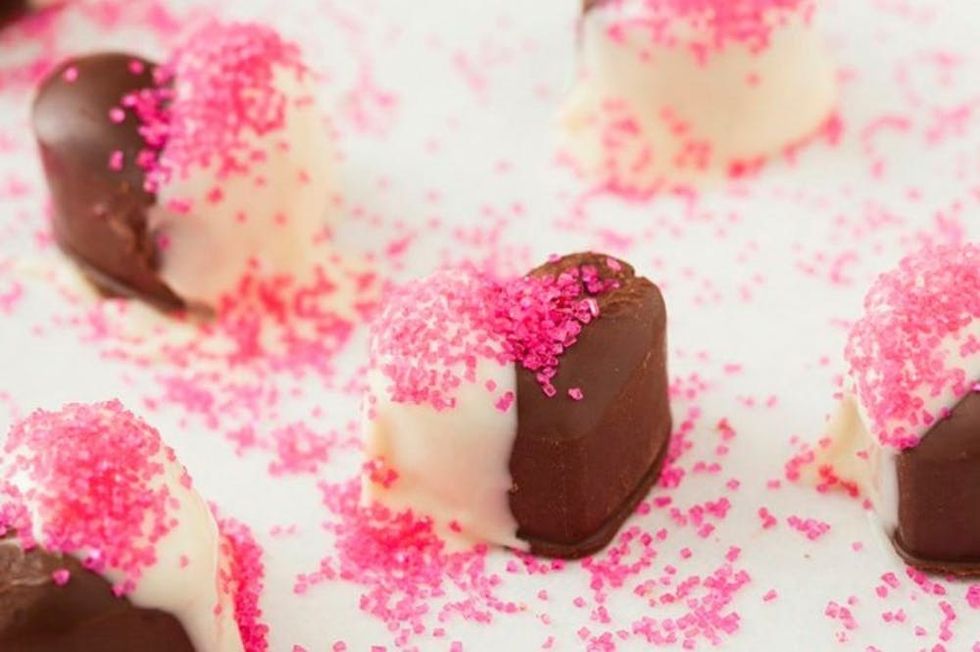 3. Sprinkle-Dipped Chocolate Hearts: You only need three ingredients to make these shimmering, dip-dyed delights. (via Brit + Co)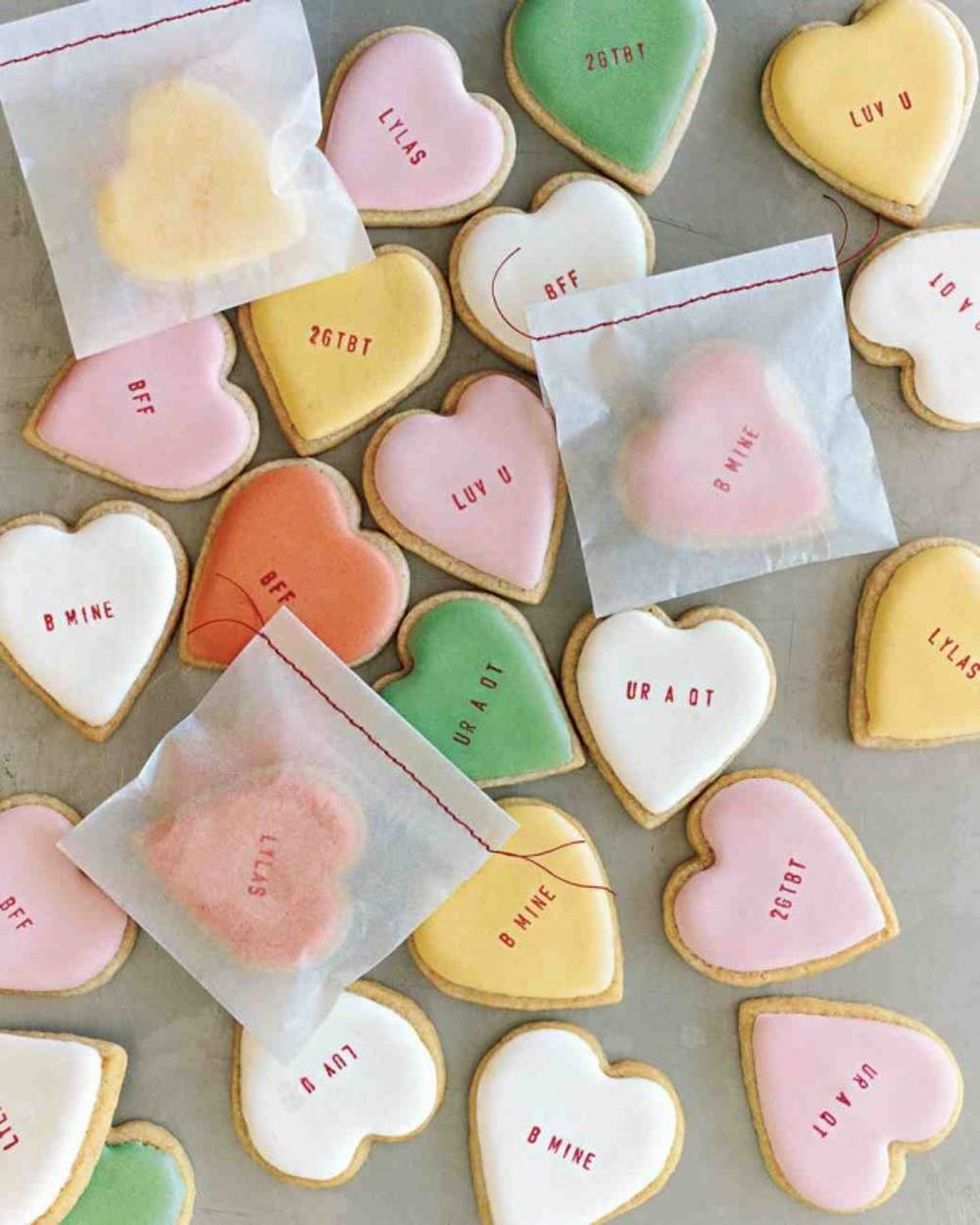 4. Conversation Heart Cookies: We're all about the DIY Valentines, and these cookies fit the bill in the most delicious way. (via Martha Stewart)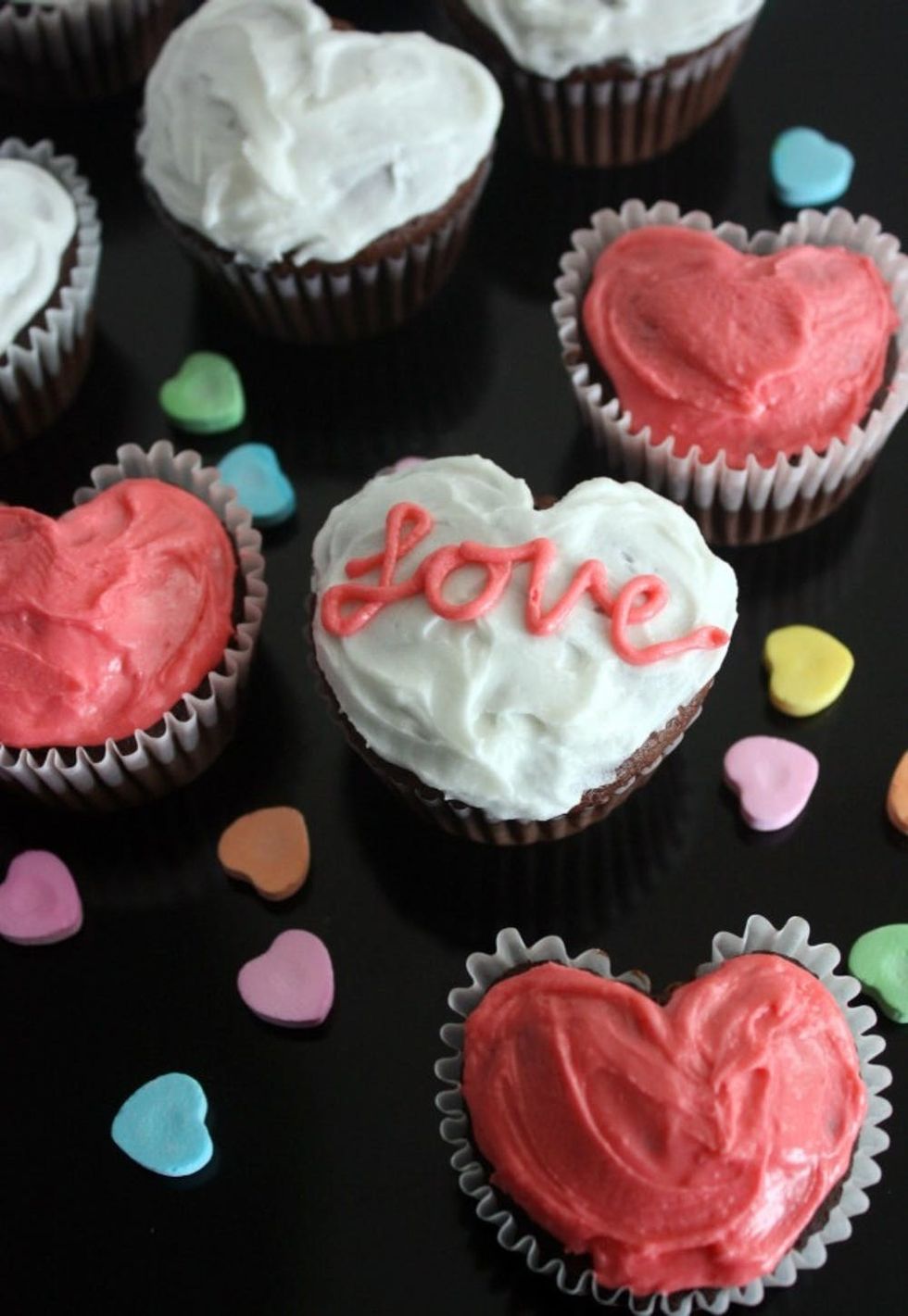 5. Heart Cupcakes: A simple trick involving just a marble transforms your next batch of cupcakes or muffins into heart-shaped goods. (via Tastes Better From Scratch)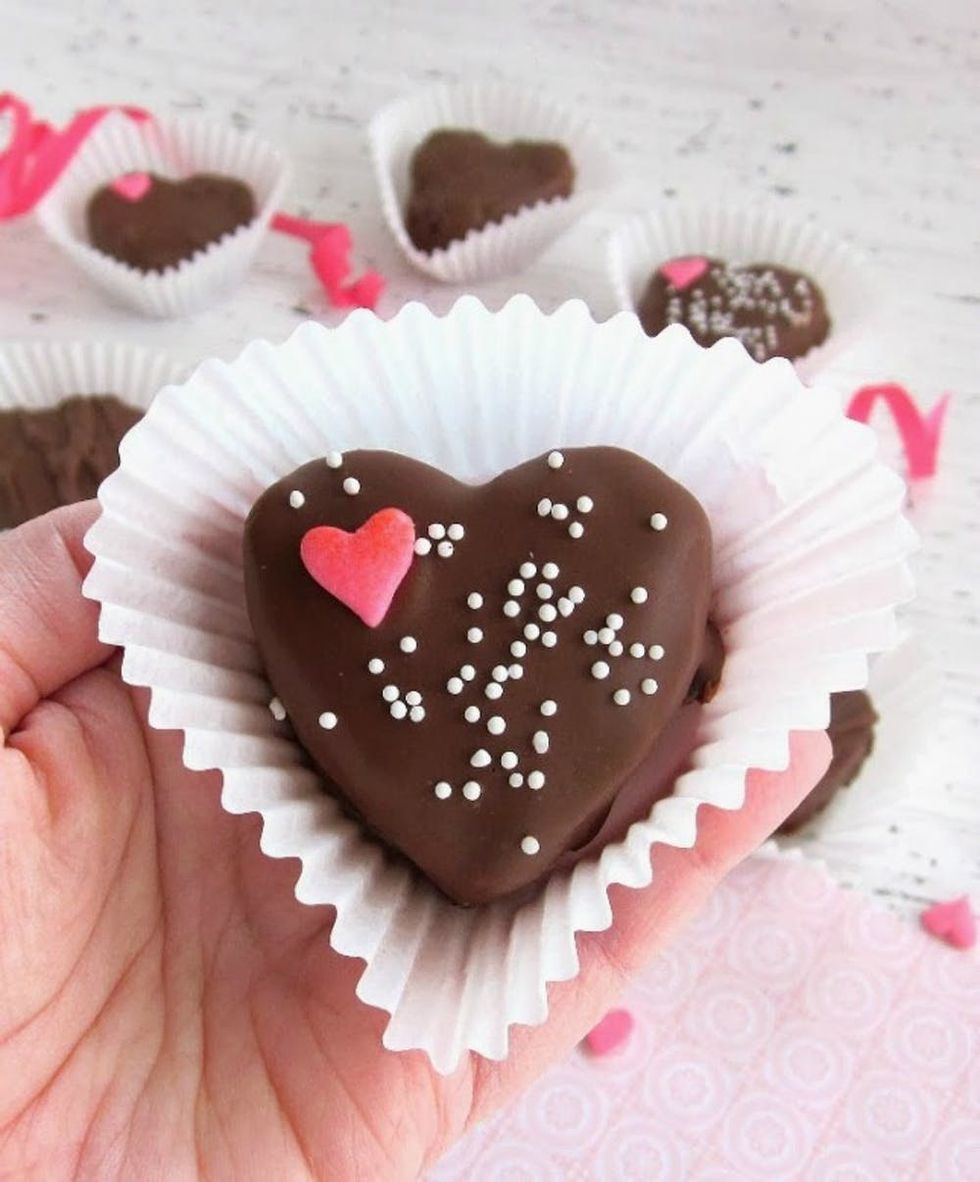 6. Valentine Brownie Truffles: These brownie truffles are a great way to transform over-baked (but not burnt), dry brownies into a sweet confection. (via Sweets by Sillianah)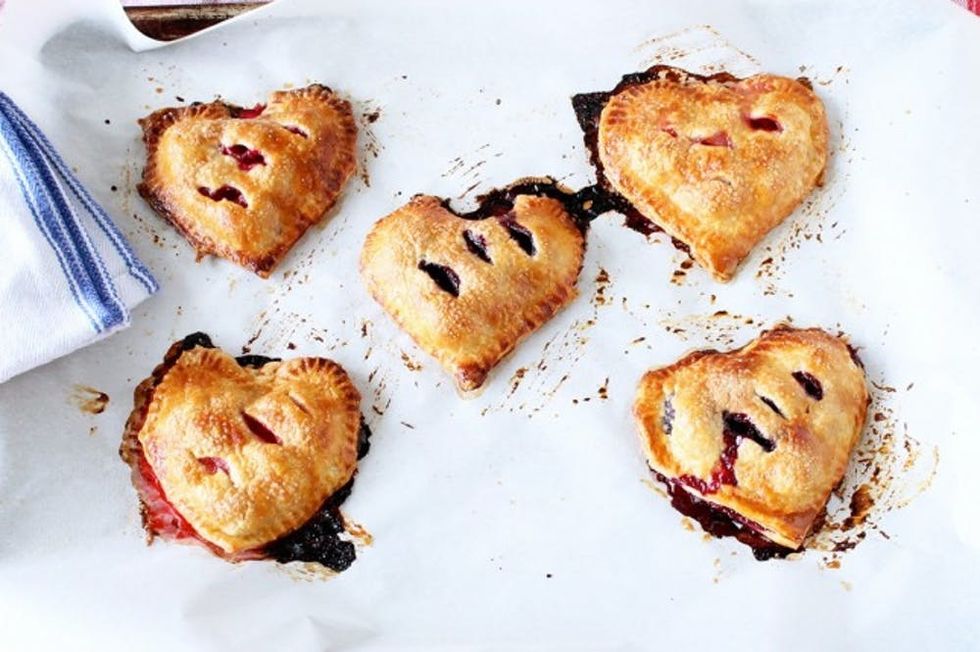 7. Heart-Shaped Hand Pies: Stuffed with a trifecta of berries, these hand pies are a terrific breakfast or dessert to serve your sweetheart. (via Brit + Co)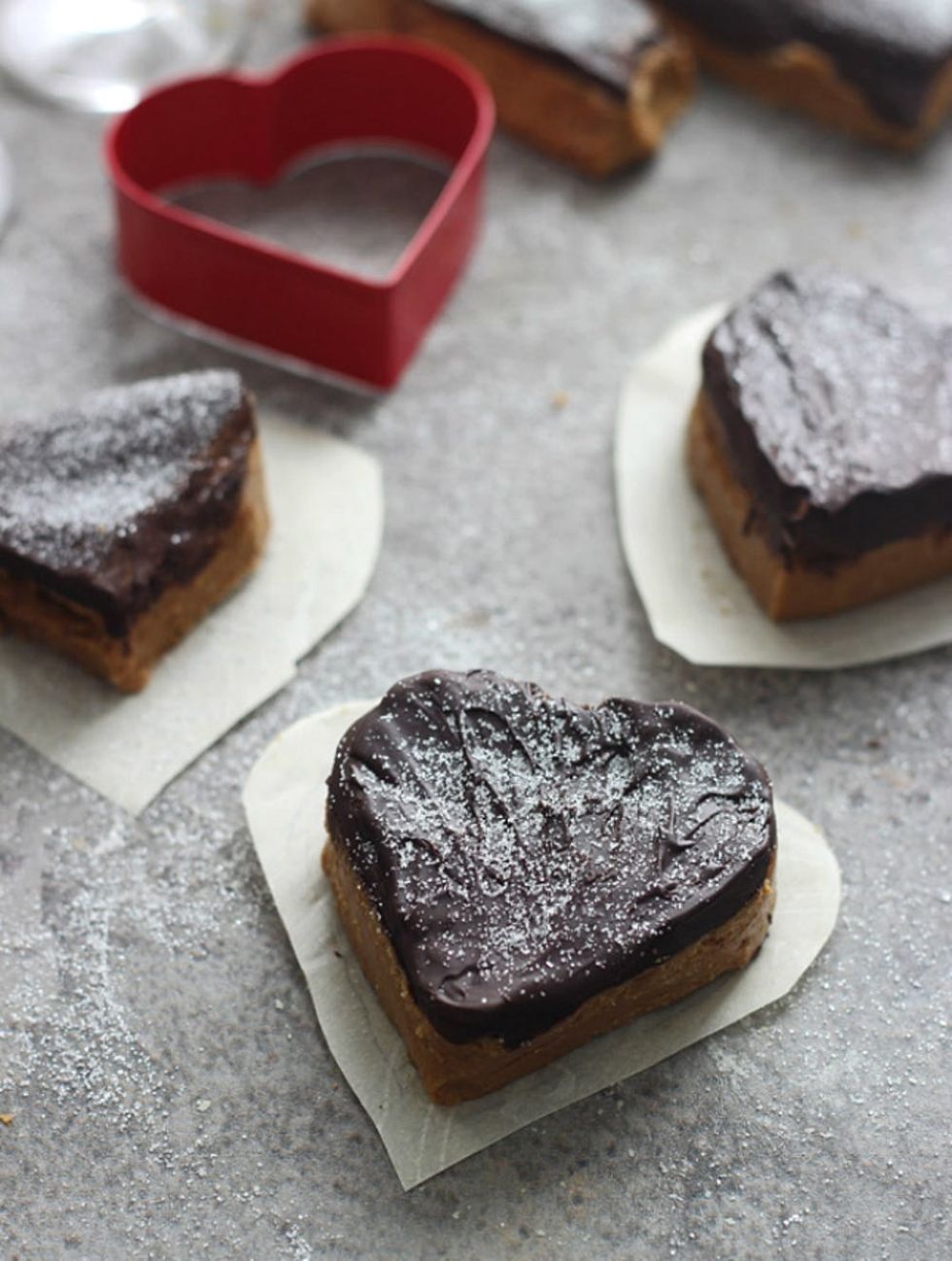 8. Valentine's Chocolate Peanut Butter Bars: You can forget about buying candy from the store; these DIY peanut butter cups are way better than any off-the-shelf variety. (via Cooking for Keeps)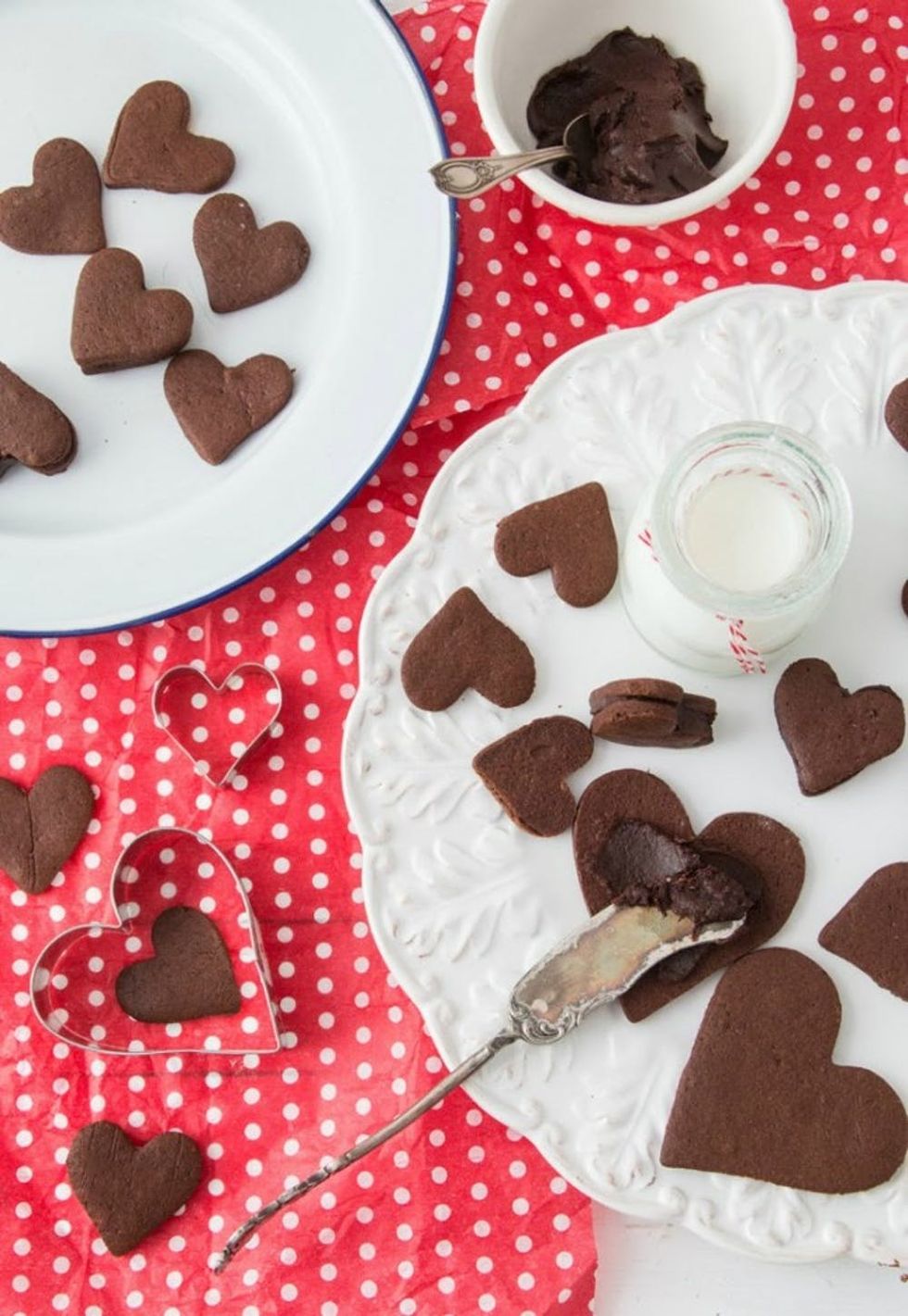 9. Nutella Chocolate Sandwich Cookies: Nutella plus buttery chocolate cookies is a surefire way to steal someone's heart. (via Delicious Shots)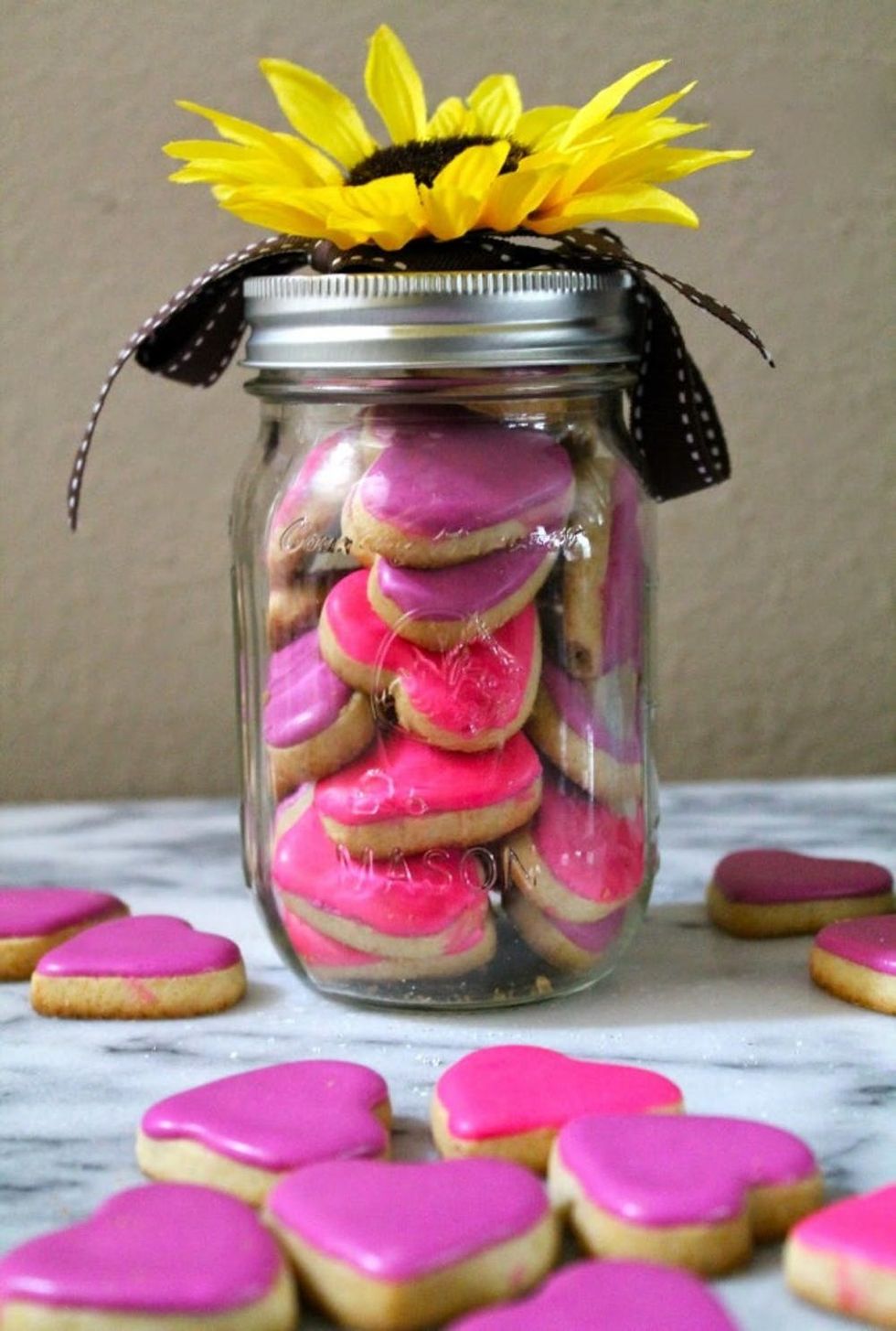 10. Orange Vanilla Hearts: Scented with orange zest and vanilla, these sugar cookies pack a ton of flavor into every bite. (via Grageas)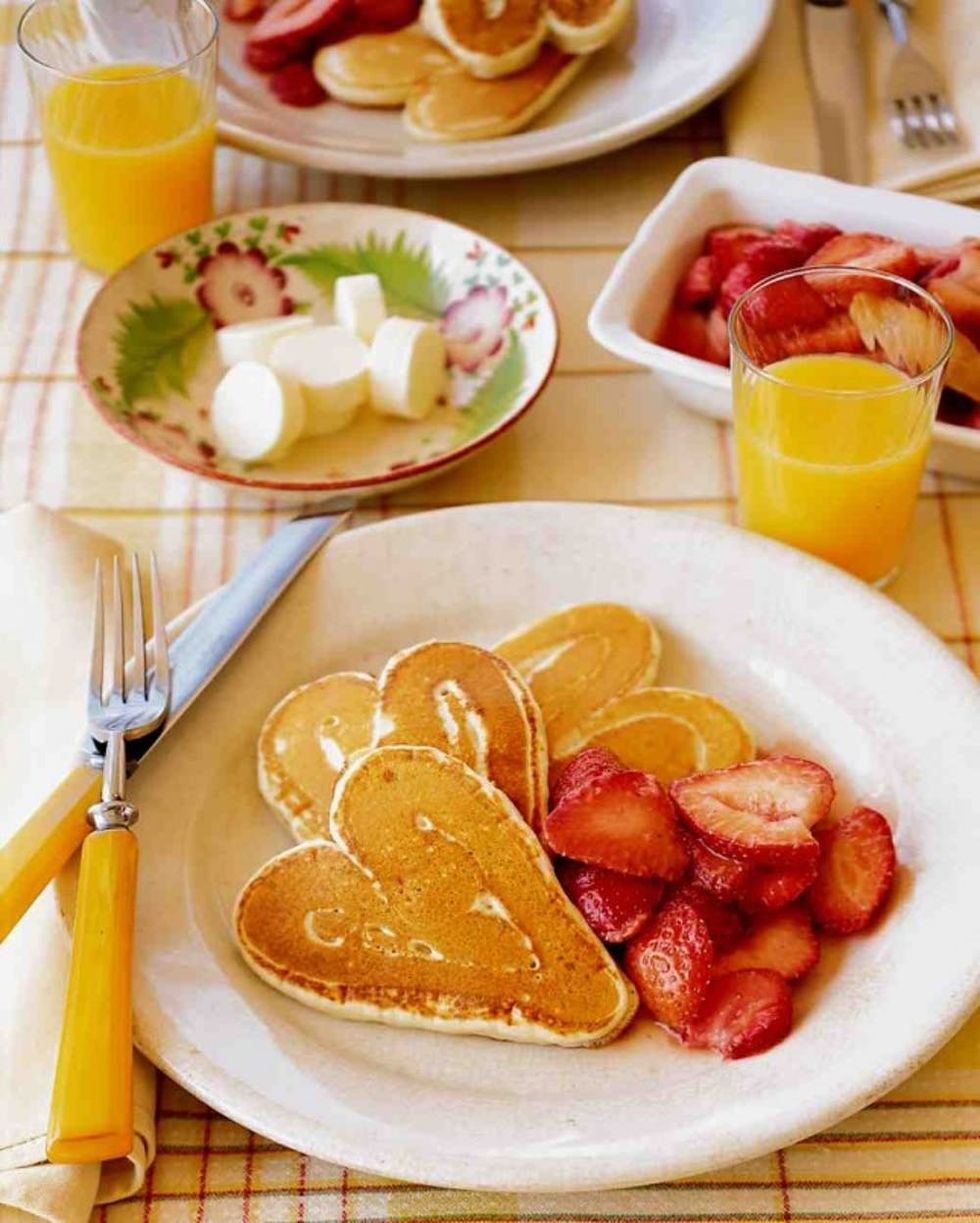 11. Heart Pancakes: No fancy molds are needed to make a nice stack of these heart-shaped pancakes. (via Martha Stewart)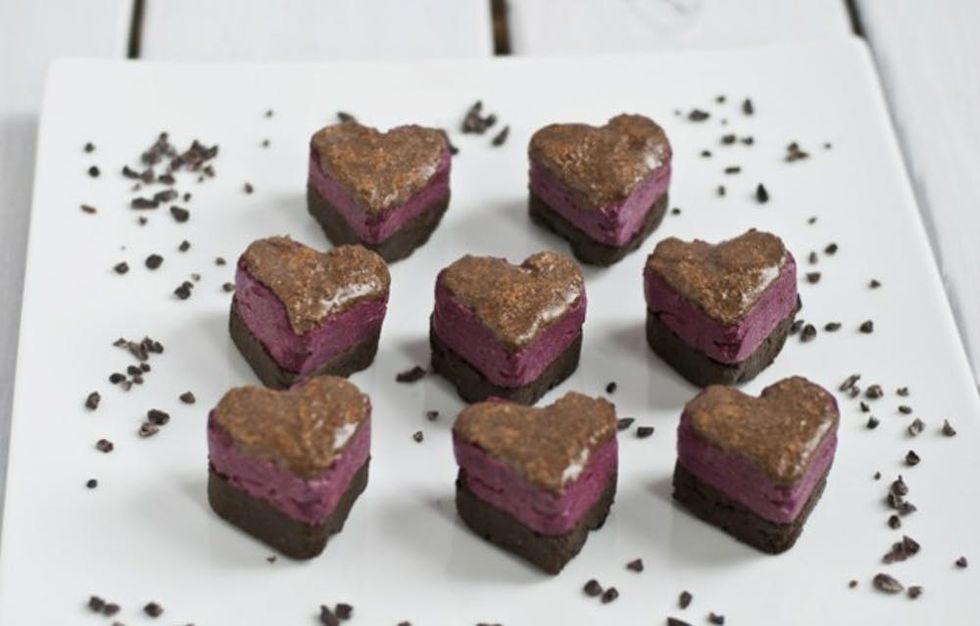 12. Beet Fudge Chocolate Protein Hearts (Vegan, Paleo-Friendly): Put a less-sugary spin on holiday sweets with this veggie- and protein-packed fudge. (via Purely Twins)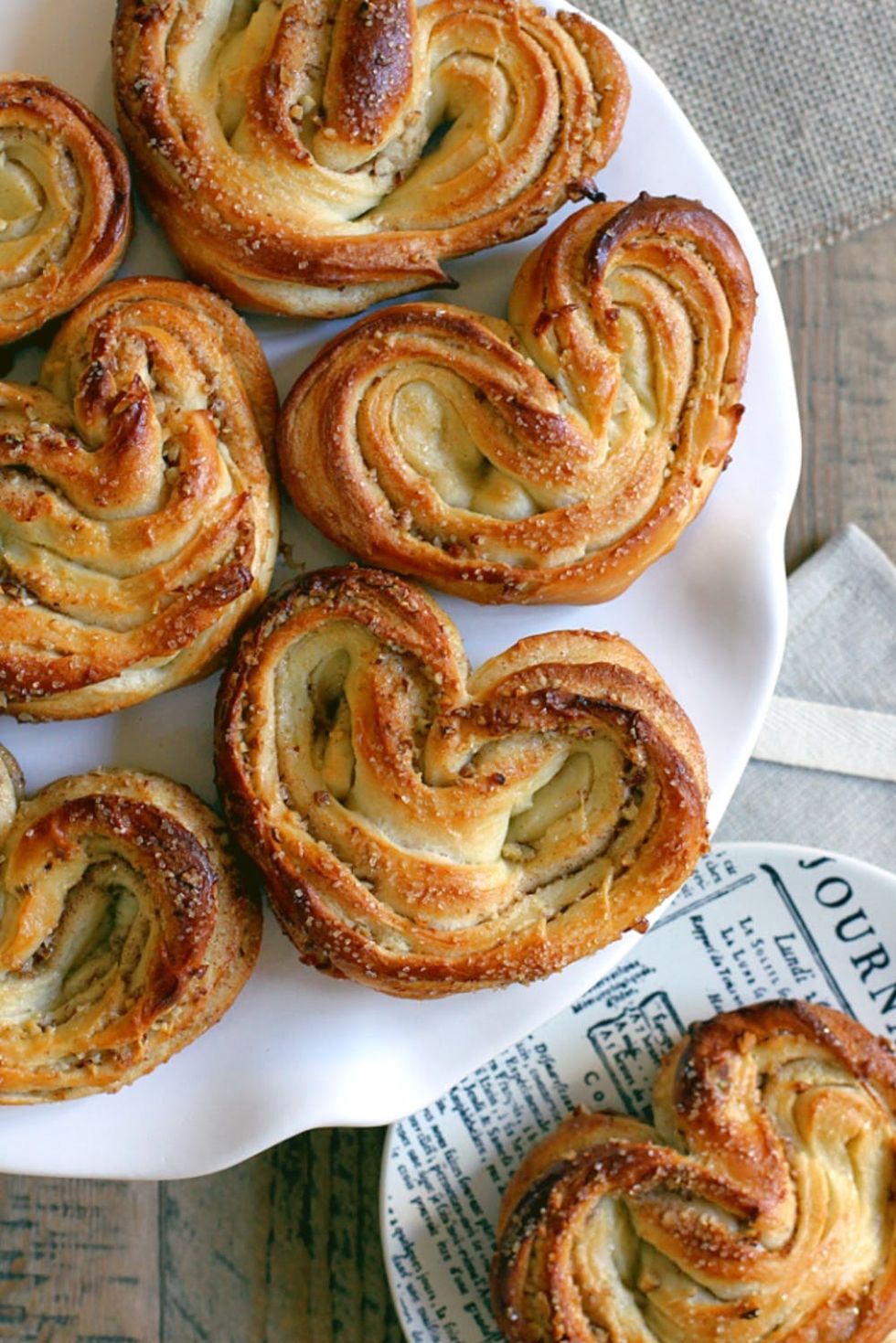 13. Heart-Shaped Cinnamon Sugar Buns: Crackly caramelized sugar and pecans mingle with cinnamon to create a fab flavor and textural contrast to sweet, fluffy dough. (via Two of a Kind Cooks)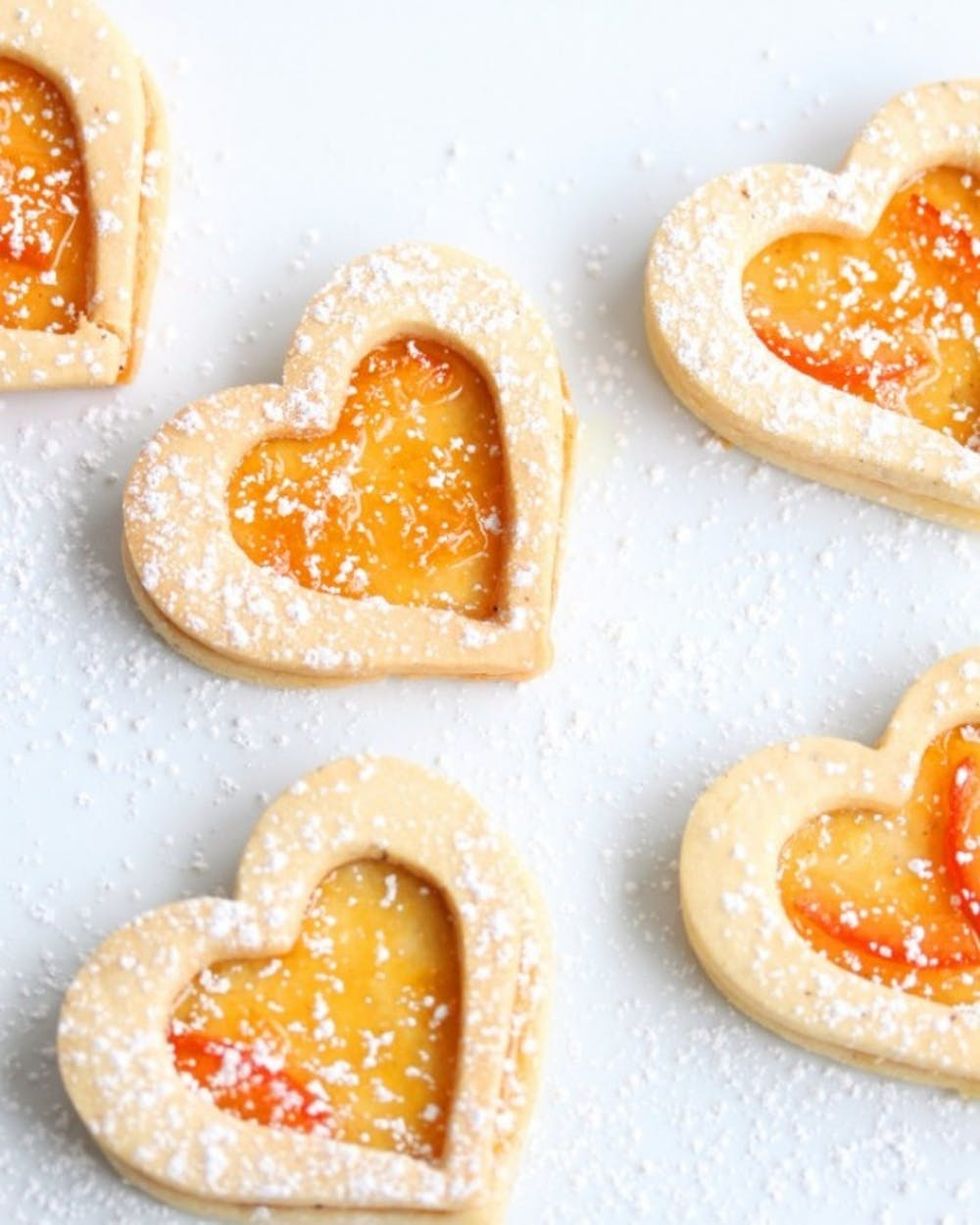 14. Linzer Hearts: An oversized window allows more of the sunny jam sandwiching these cookies to shine through. Fill yours with homemade preserves for an even more heartfelt treat. (via Lynsey Loves Food)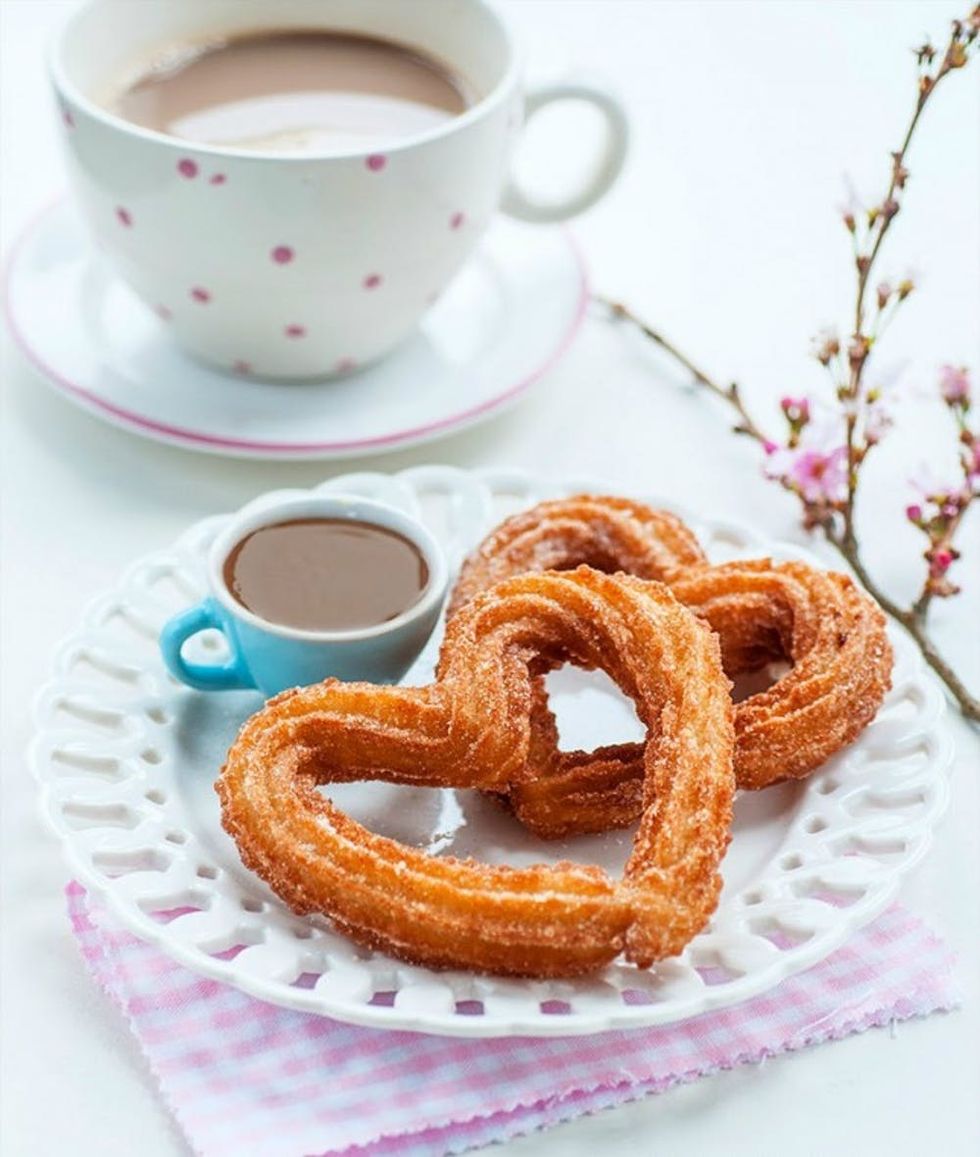 15. Heart-Shaped Churros: It's pretty tough to improve upon churros, but forming them into festive shapes and dipping 'em in chocolate sauce does the trick. (via Supergolden Bakes)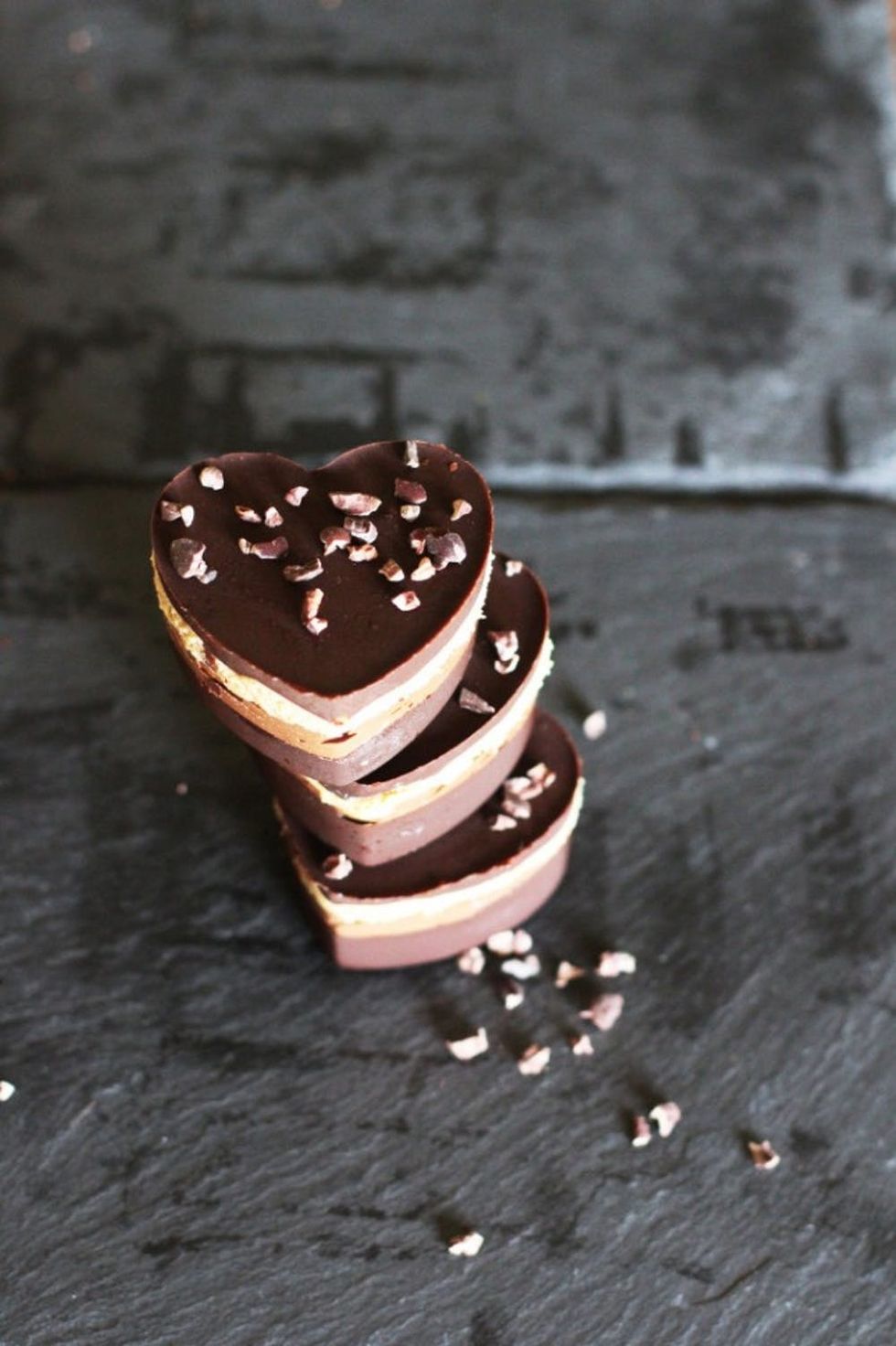 16. Chocolate Cheesecake Hearts (Raw): Cashews work their magic once again to make creamy, chocolatey cheesecakes that are shockingly dairy-free. (via Harriet Emily)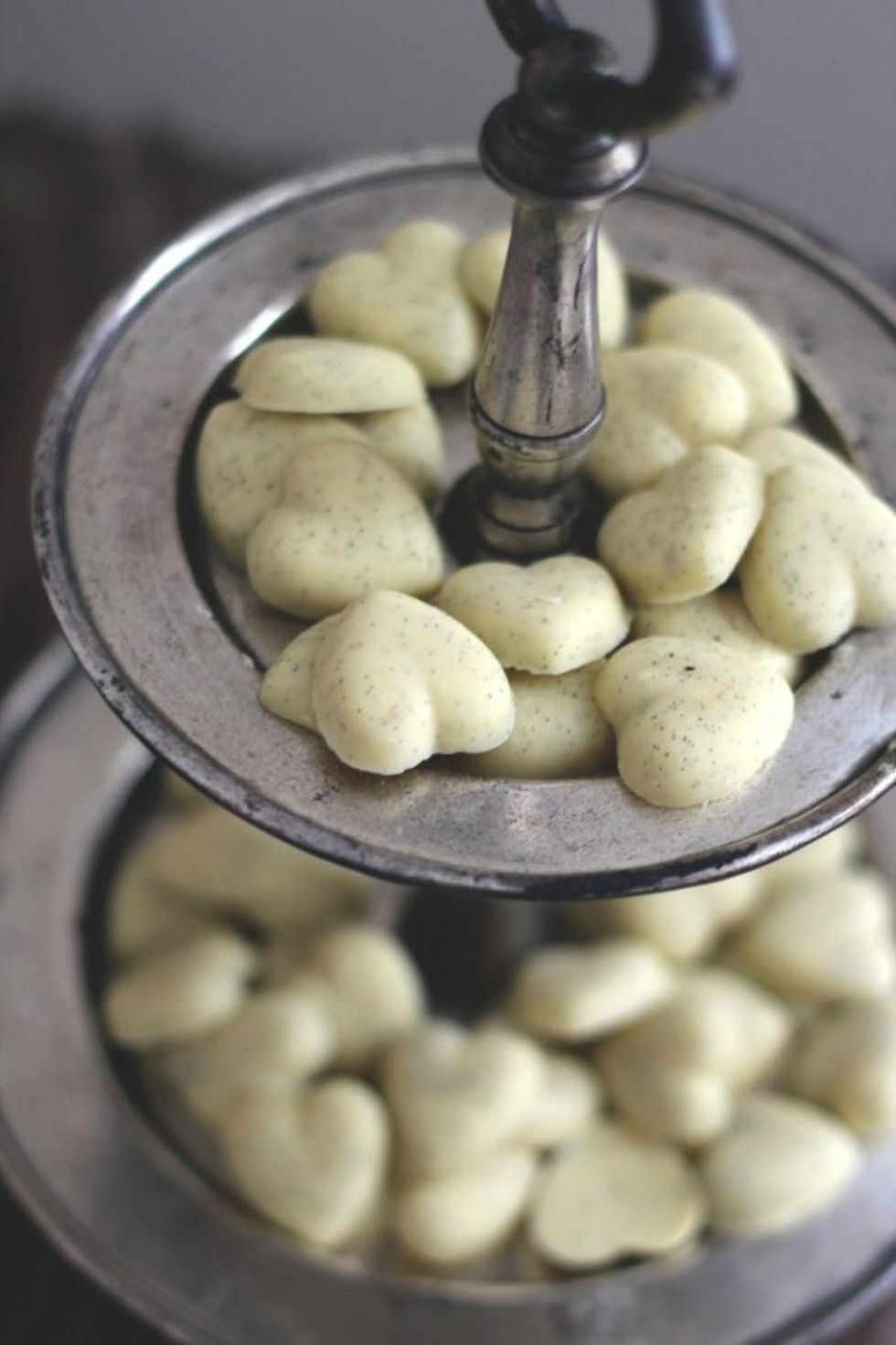 17. Homemade White Chocolate Hearts: It'll be hard to go back to store-bought white chocolate after enjoying one of these vanilla-bean-laced homemade candies. (via Making Today Beautiful)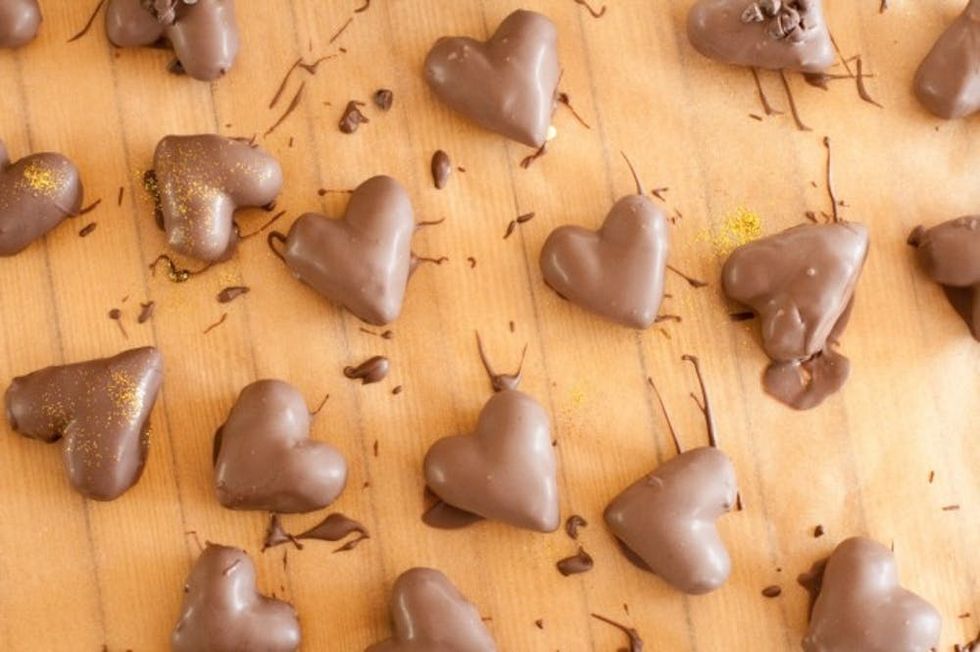 18. Heart-Shaped Cookie Dough Truffles: An eggless chocolate chip cookie dough means you can indulge in these cookie truffles without worry. (via Cogs and Cupcakes)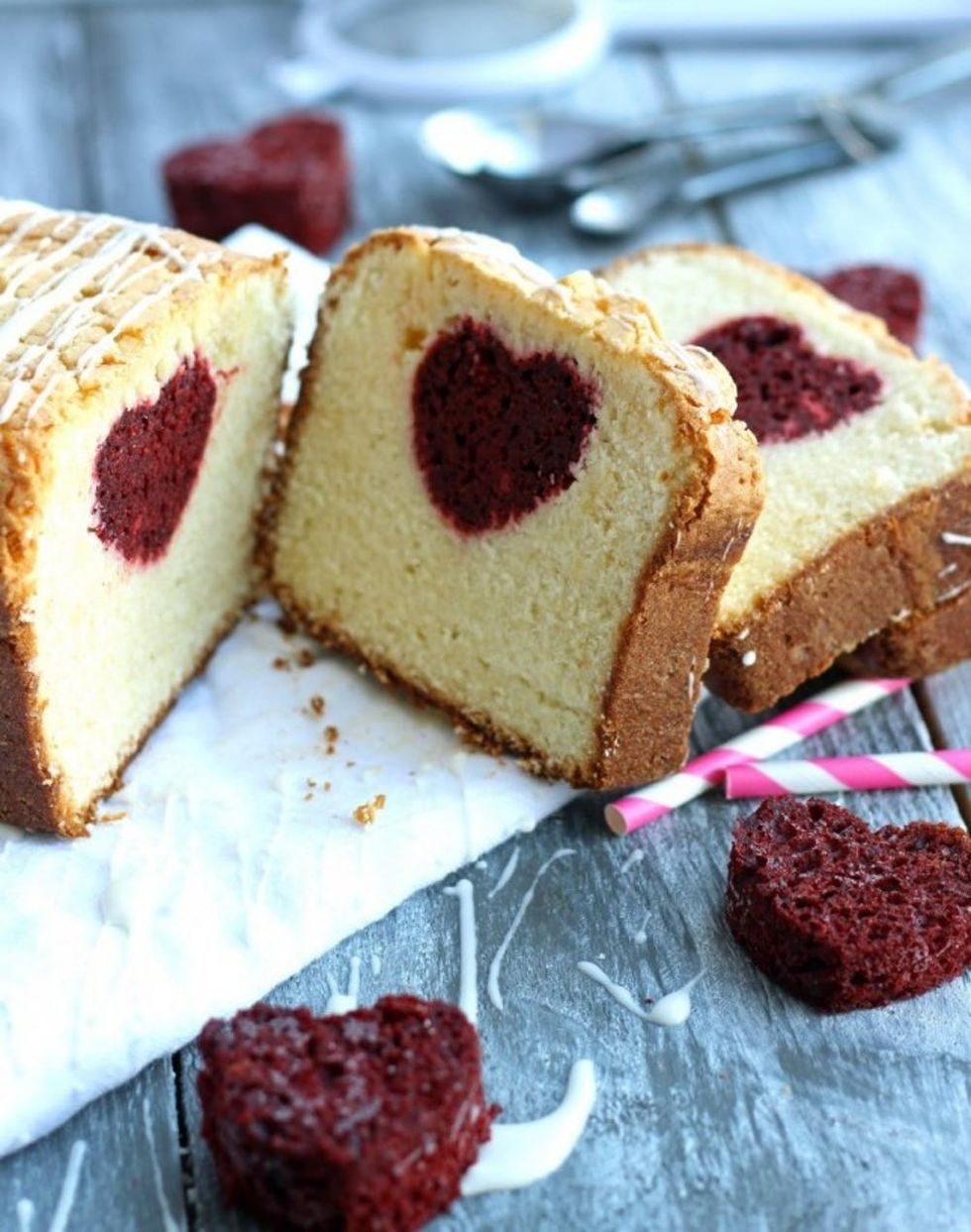 19. Cream Cheese Pound Cake With a Red Velvet Heart Center: Slice into this pound cake to reveal a surprise heart center running the length of the loaf. (via Chelsea's Messy Apron)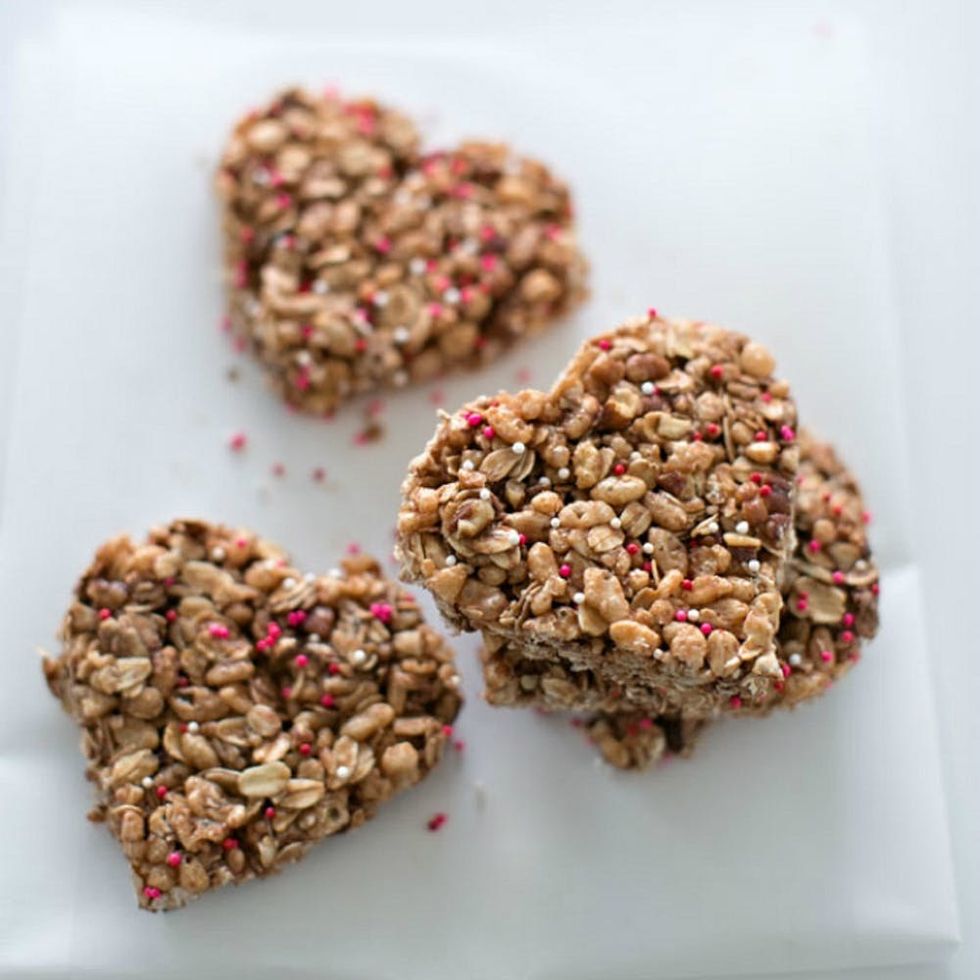 20. Chocolate Heart Granola Bars: These granola bars are a welcome addition to lunch boxes for kids and adults alike. P.S. Nutella is involved. (via Hello, Wonderful)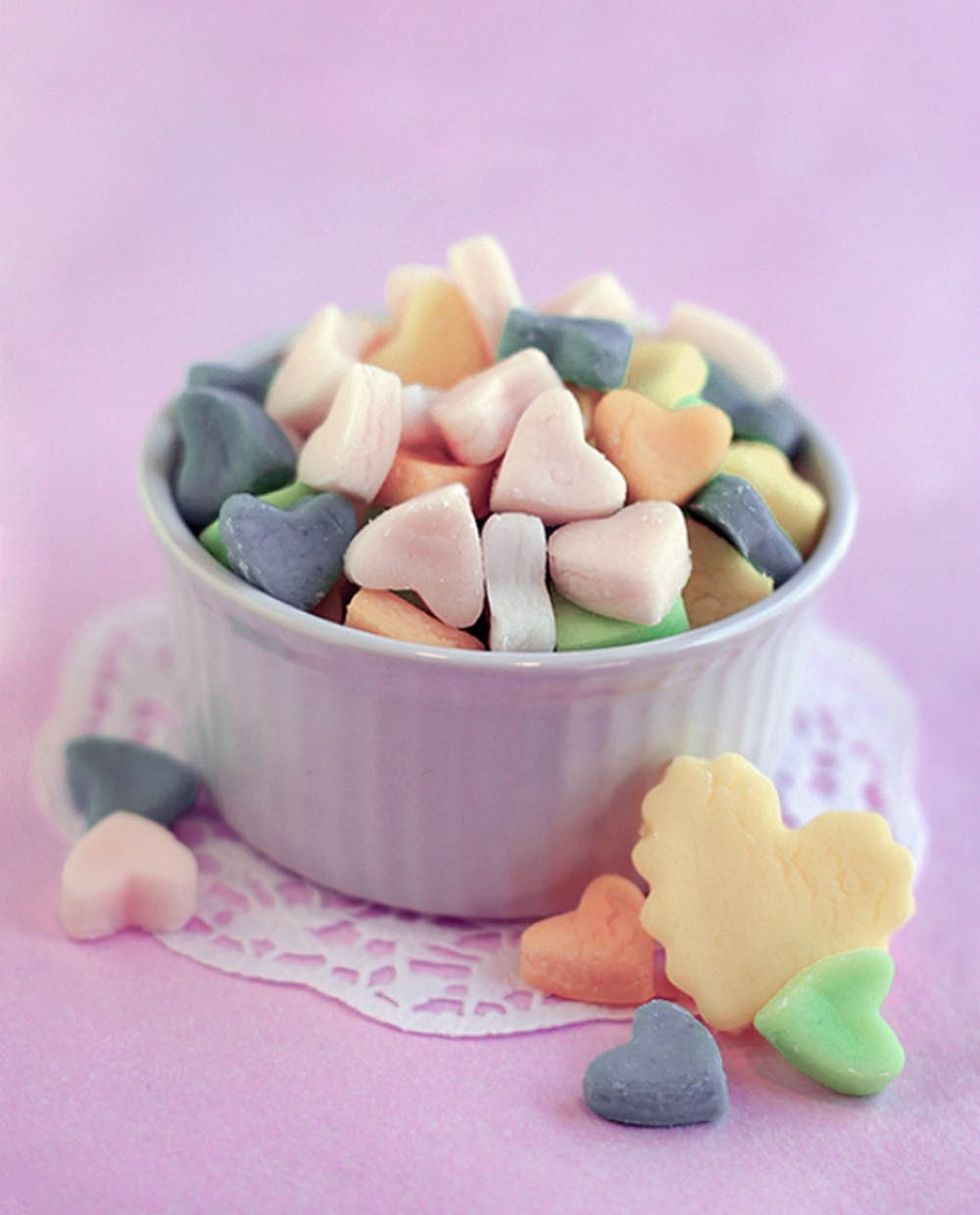 21. DIY Conversation Hearts (Vegan): Have fun writing your own messages on these melt-in-your-mouth goodies. (via Mayhem in the Kitchen)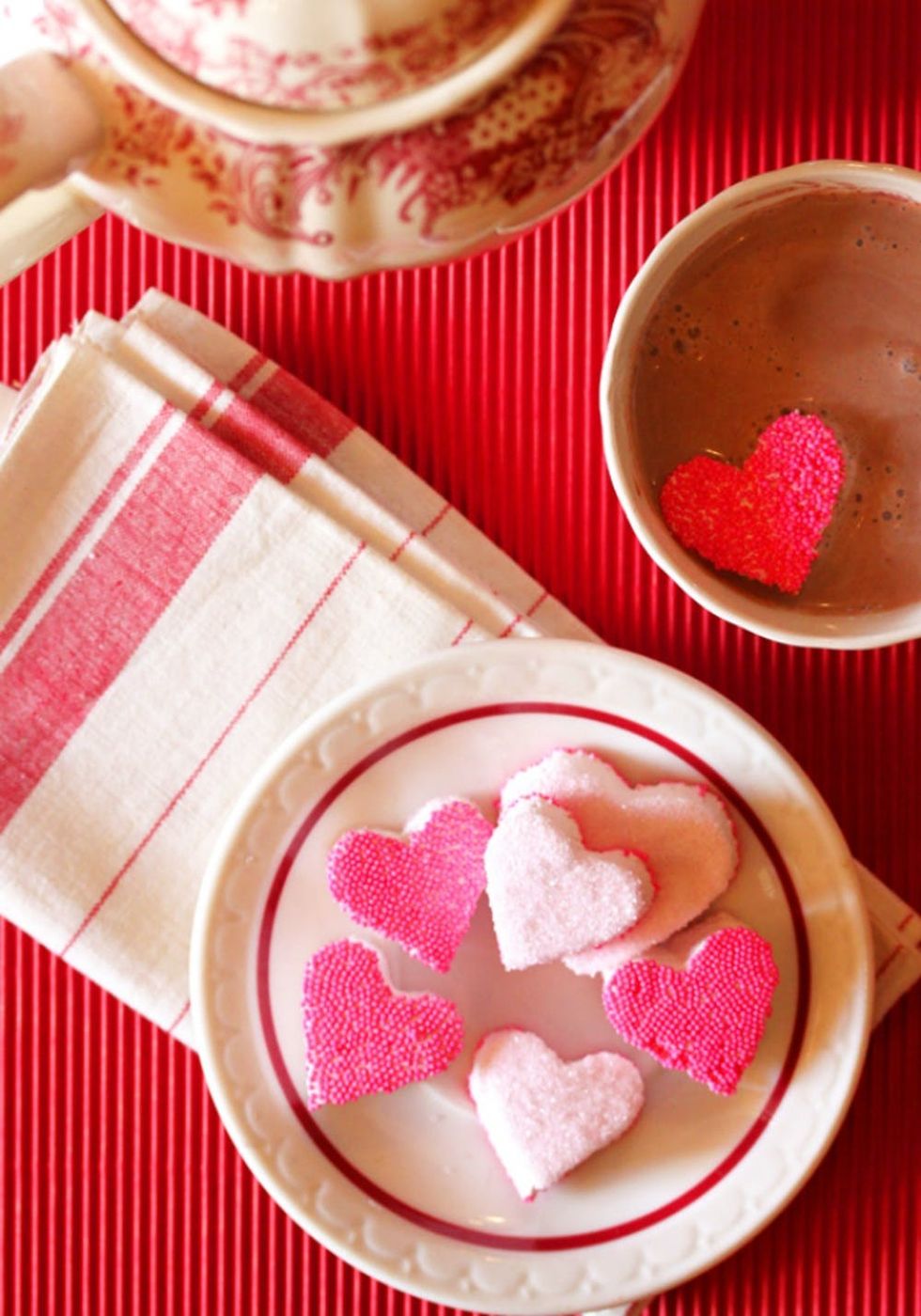 22. Cinnamon Heart Marshmallows: Making your own spiced marshmallow candies is a breeze. The crunchy sugar coating makes them fun to nibble on solo, but they're equally delicious added to a mugful of cocoa for a Mexican-hot-chocolate-inspired twist. (via Julia M. Usher)
Which of these heart-shaped treats would you like your Valentine to make for you? Share with us below!