Bibiana González Rave: The Colombian Winemaker Who Left Home to Chase Her Dreams Across the Globe
Jul 13, 2017
The Stories of Five Creative Immigrant Women
Featuring
Bibiana González Rave
---
The Stories of Five Creative Immigrant Women
Featuring
Bibiana González Rave
Read Her Story
While growing up in Pablo Escobar's Colombia, Bibiana González Rave dreamed of becoming a winemaker. Her ambitious journey has taken her all across the globe, ultimately landing her in California's wine country where she's surrounded by vineyards every day.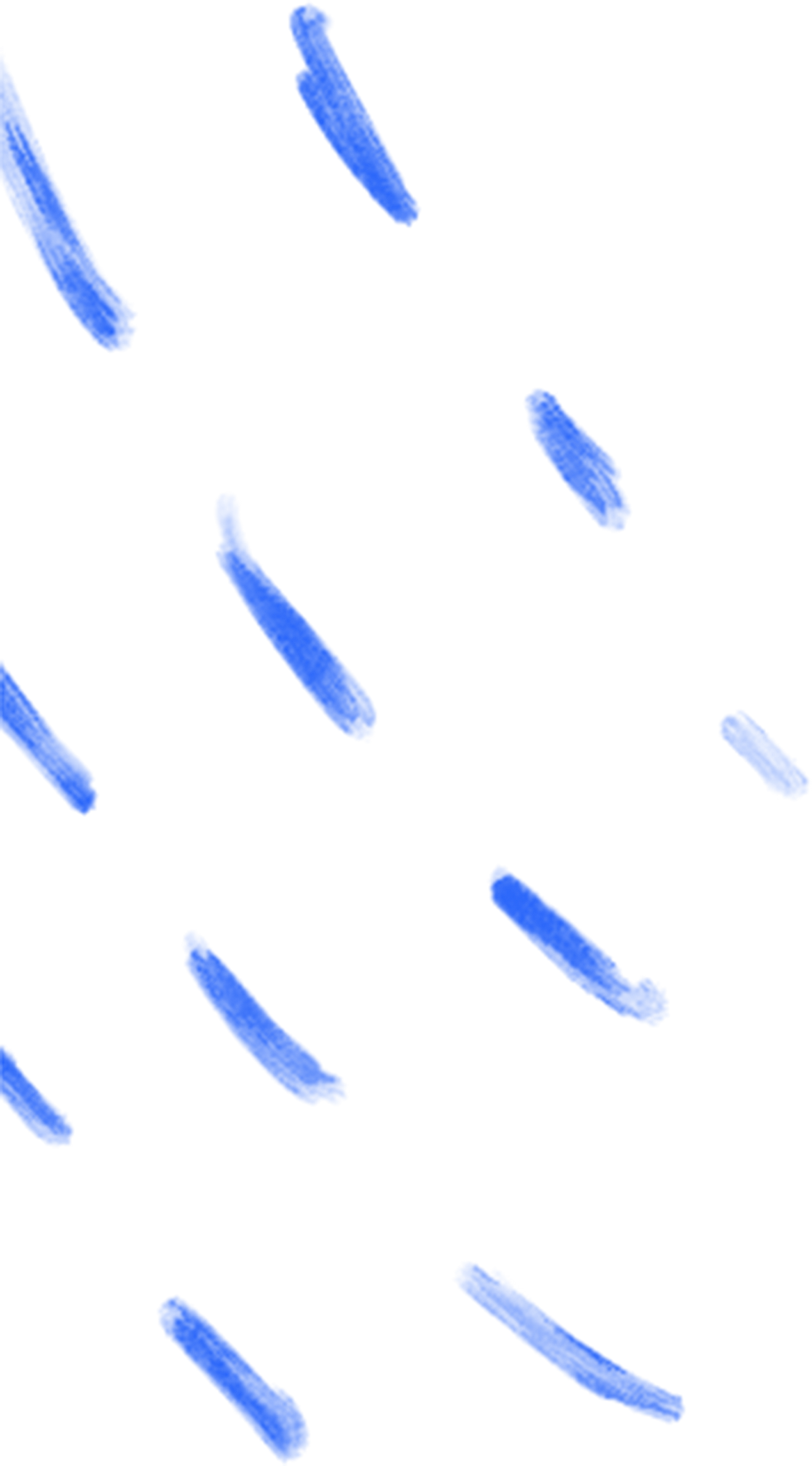 Bibiana
González Rave
Each fall in Napa Valley, it's not unusual to find Bibiana Gonzalez Rave nibbling on grapes in her vineyard at 2AM. It's quiet then and she can taste the year's crop without distraction. Once the sun comes up, the chaos begins. From there, it's 20 hour days spent running to the winery to check on the tanks, diving down into the cellars to smell the barrels, and then back to vineyards to start the process all over again.
During the harvest, this is Bibiana's version of normal. It's the season every winemaker works all year for – a pivotal three months in the competitive business. She's worked 21 harvests in her career so far, and she's just getting started.
Bibiana's voyage up to this point is practically prophetic. She was born in and came of age in Medellin, Colombia during the peak of drug lord Pablo Escobar's reign. His cartel was based in her hometown, and she recalls that period of Colombian history as "the worst extreme we went through as a country." The cartels ruled Colombia during her years there, and at one point, bombings became a regular play for power.
The senseless violence tragically claimed the life of one of Bibiana's best friends. "She was in the park walking with her sister," Bibiana recalls, still with a shaky voice and a tears swelling in her eyes. "One of the bombs exploded. Her sister didn't have a scratch and she died."
While she was a teen, Colombia's anti-government rebel group FARC also began regularly kidnapping people for ransom money. FARC soldiers would stop cars with families inside and tell them to pick someone from the car to be abducted. "How do you choose who they take?" Bibiana asks. "A parent, your kids, your wife, your husband?"
The kidnappings were regularly discussed amongst her family. At one point, she remembers telling her mother, "'If ever, ever get kidnapped, never pay for my life. Consider me dead. You have to count me as dead.' That's a conversation [we] had at the table."
To outsiders, the era might seem like a time of pure chaos and terror. But miraculously, it didn't always feel that way to Bibiana.
"You kind of know what is going on but you are distant from it at the same time," she says. "You just kind of live on parallel. You just go through life. You don't think about it."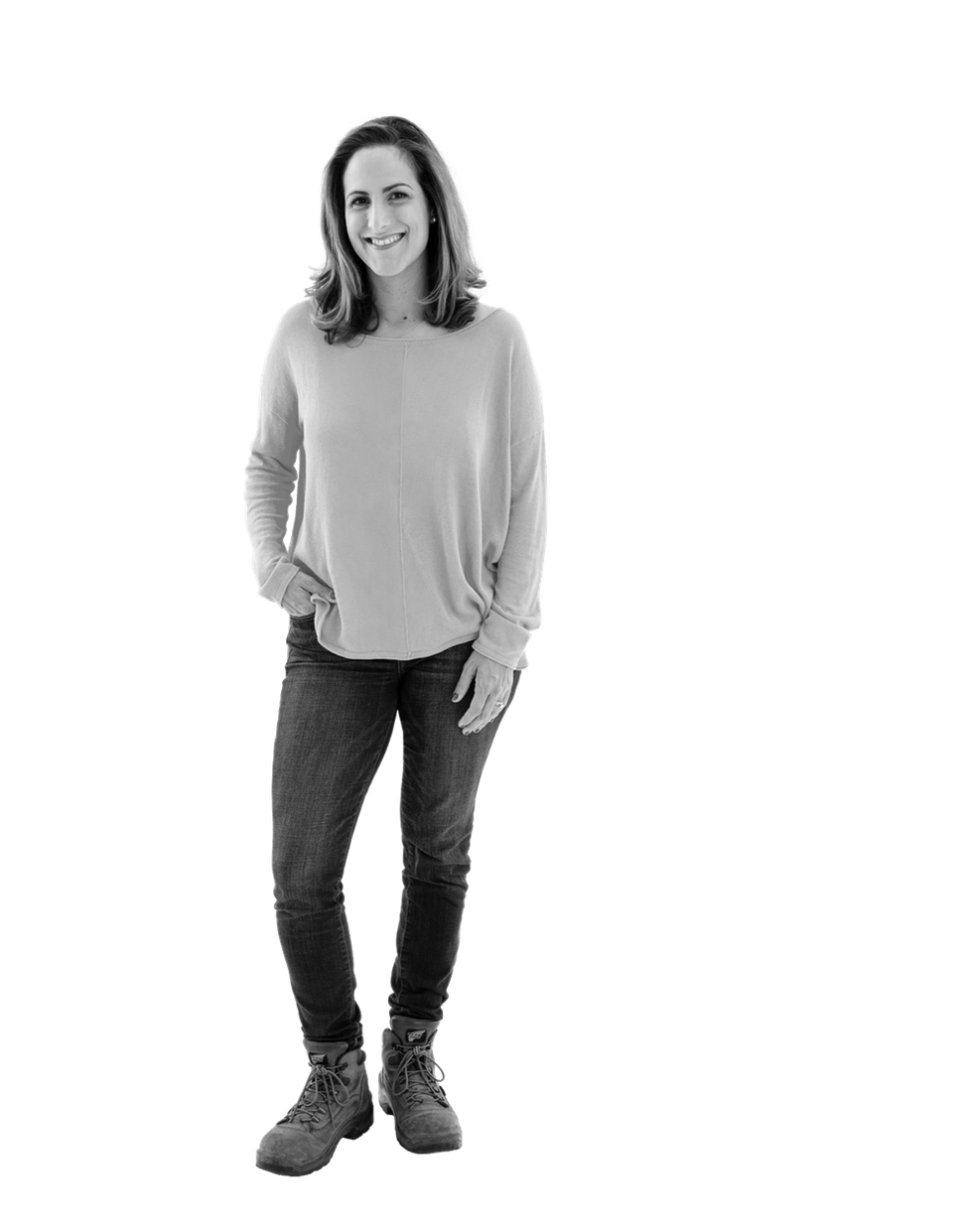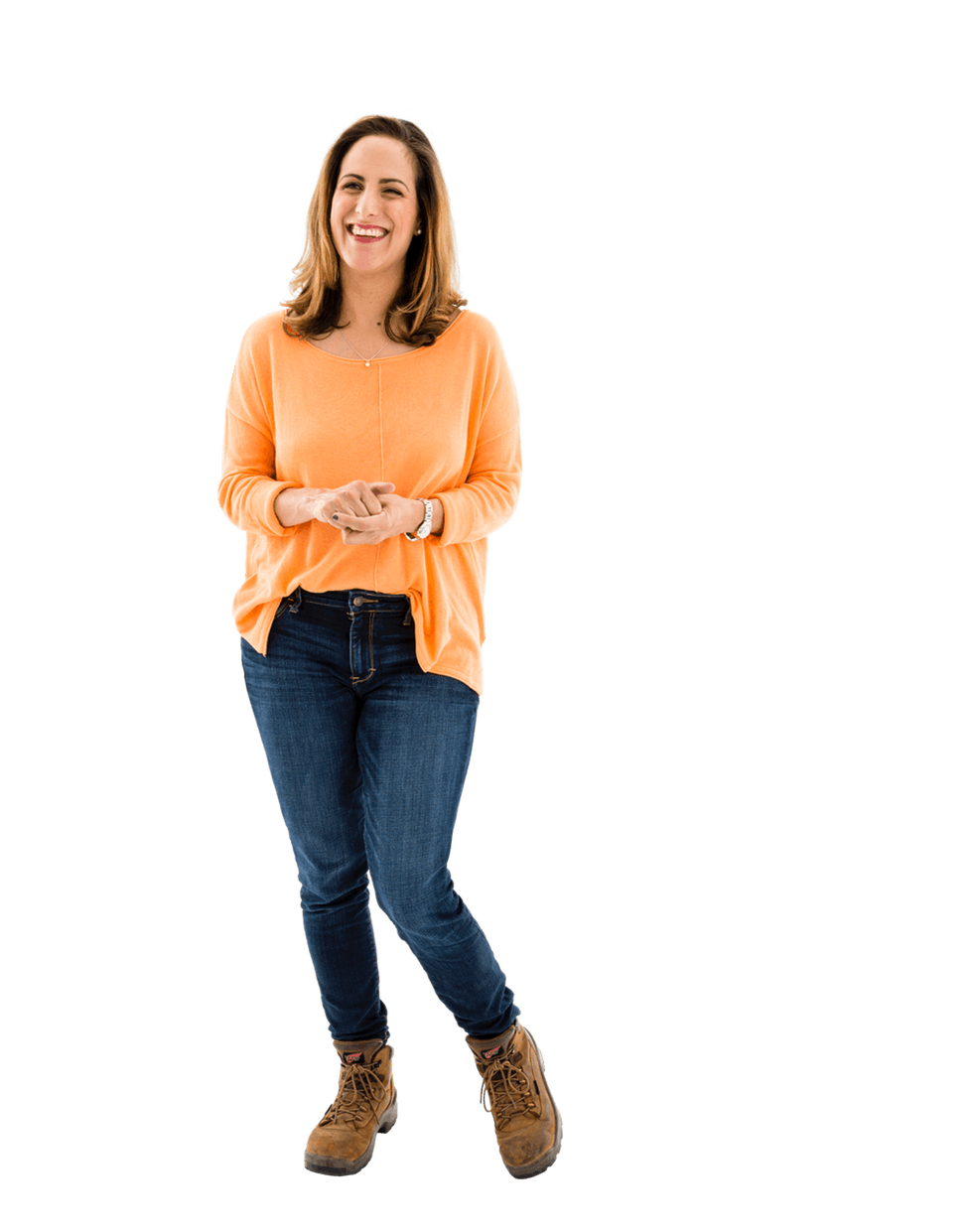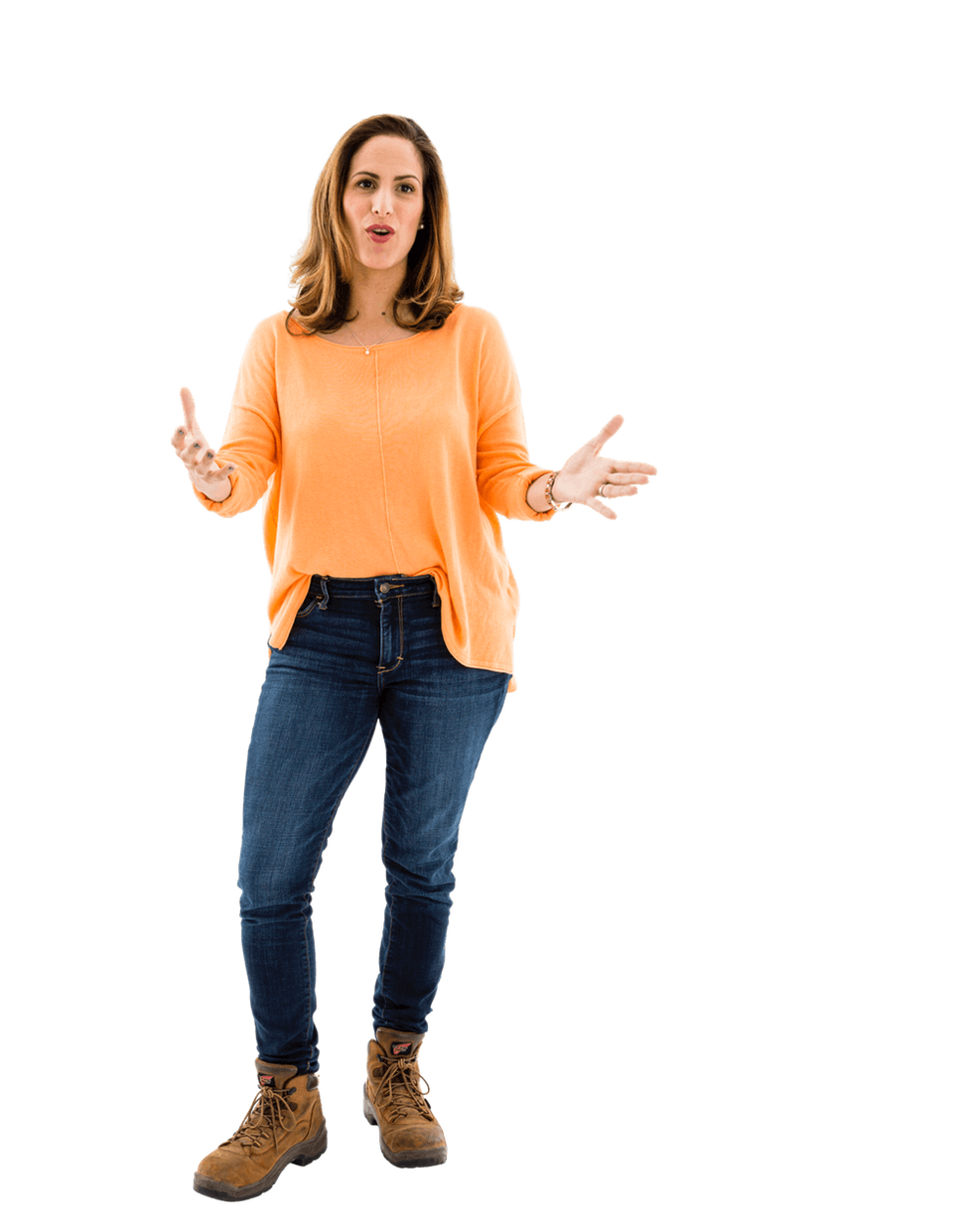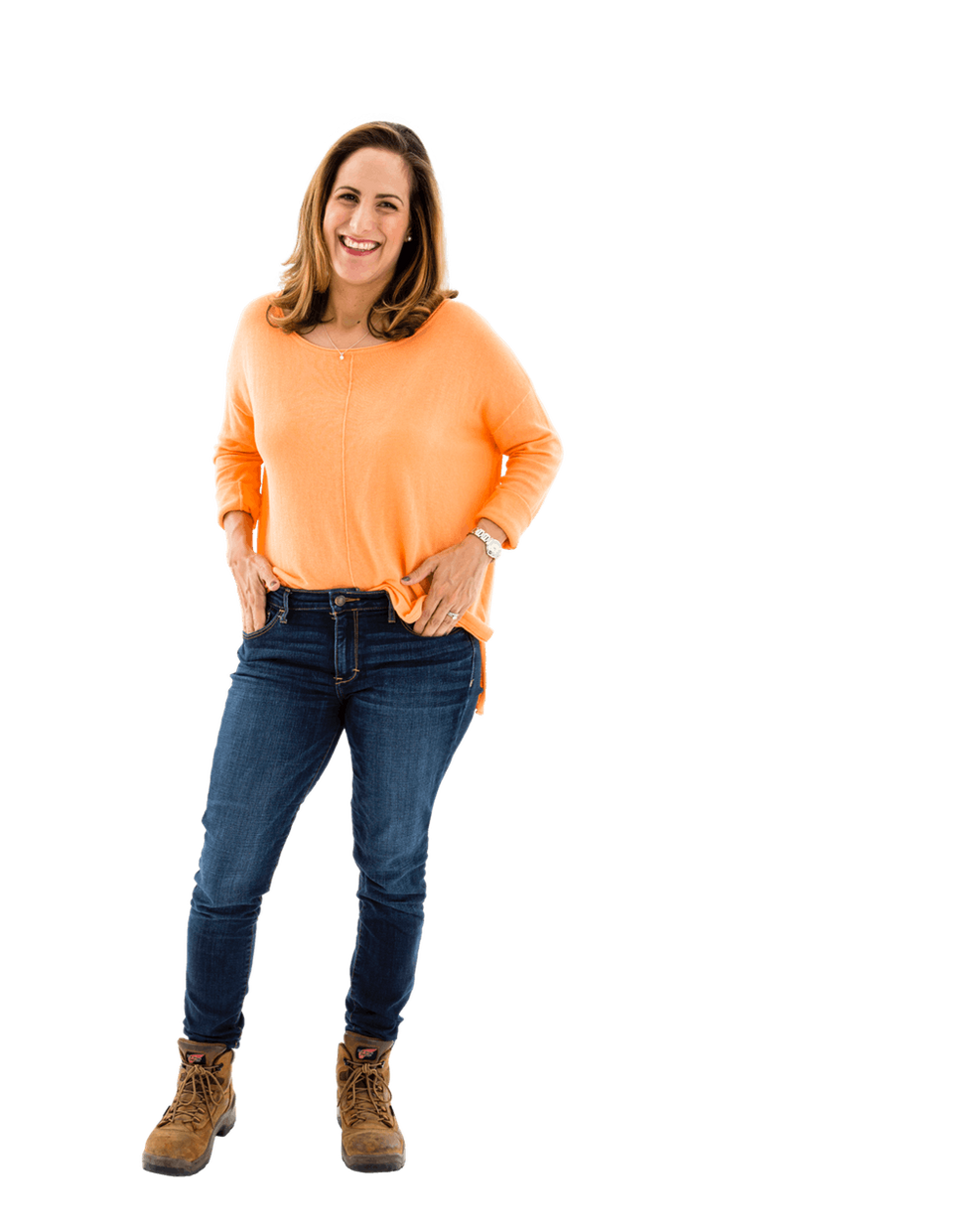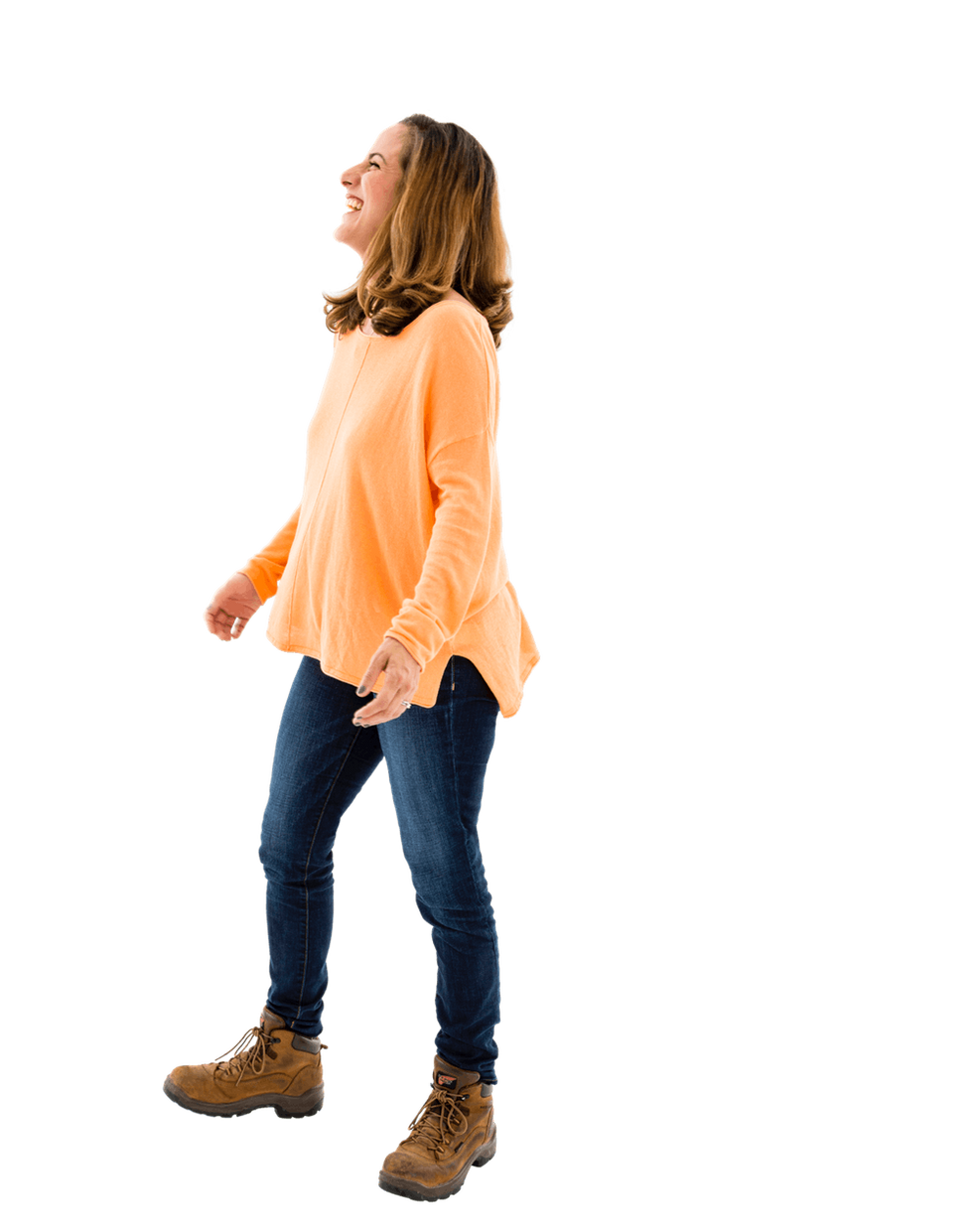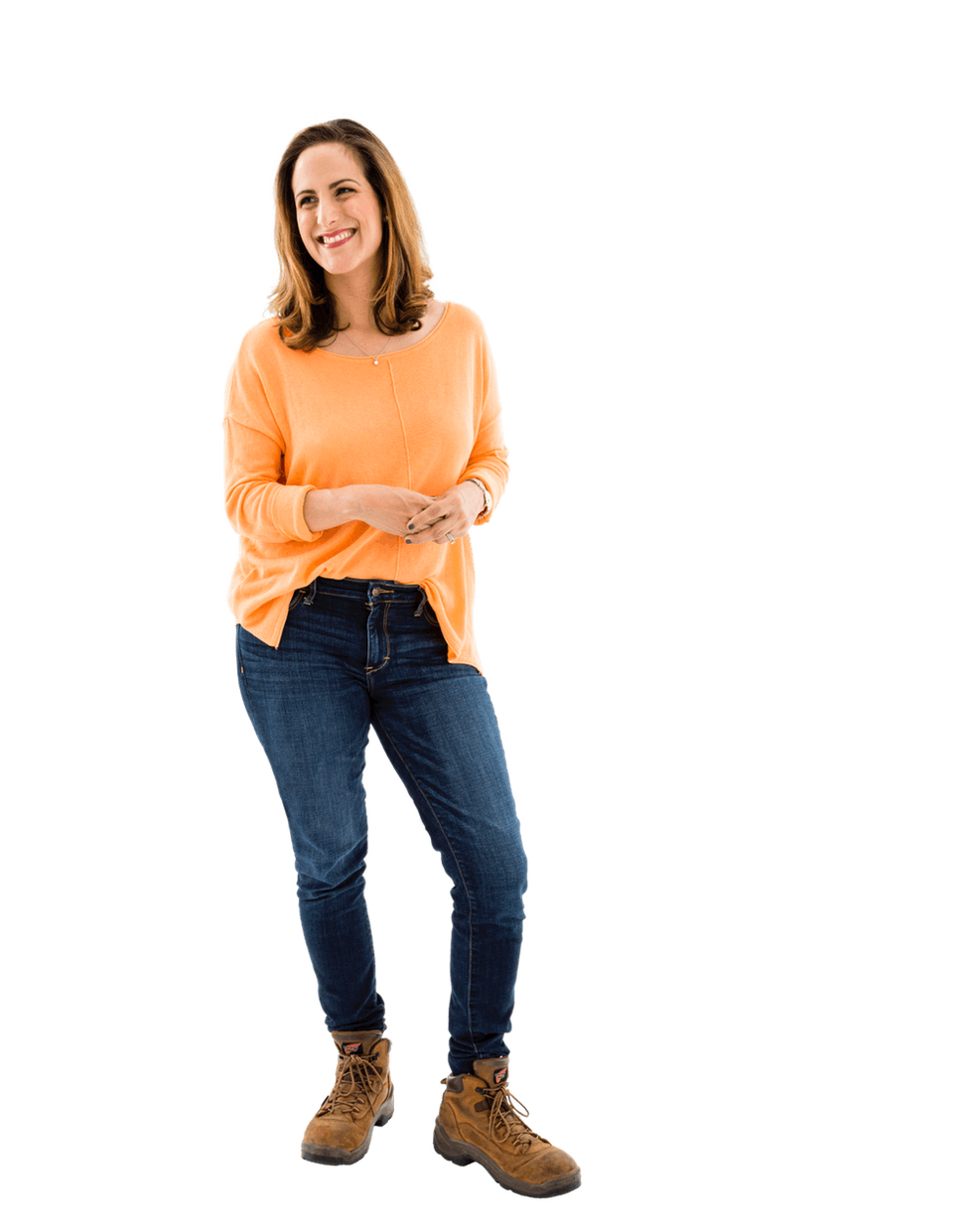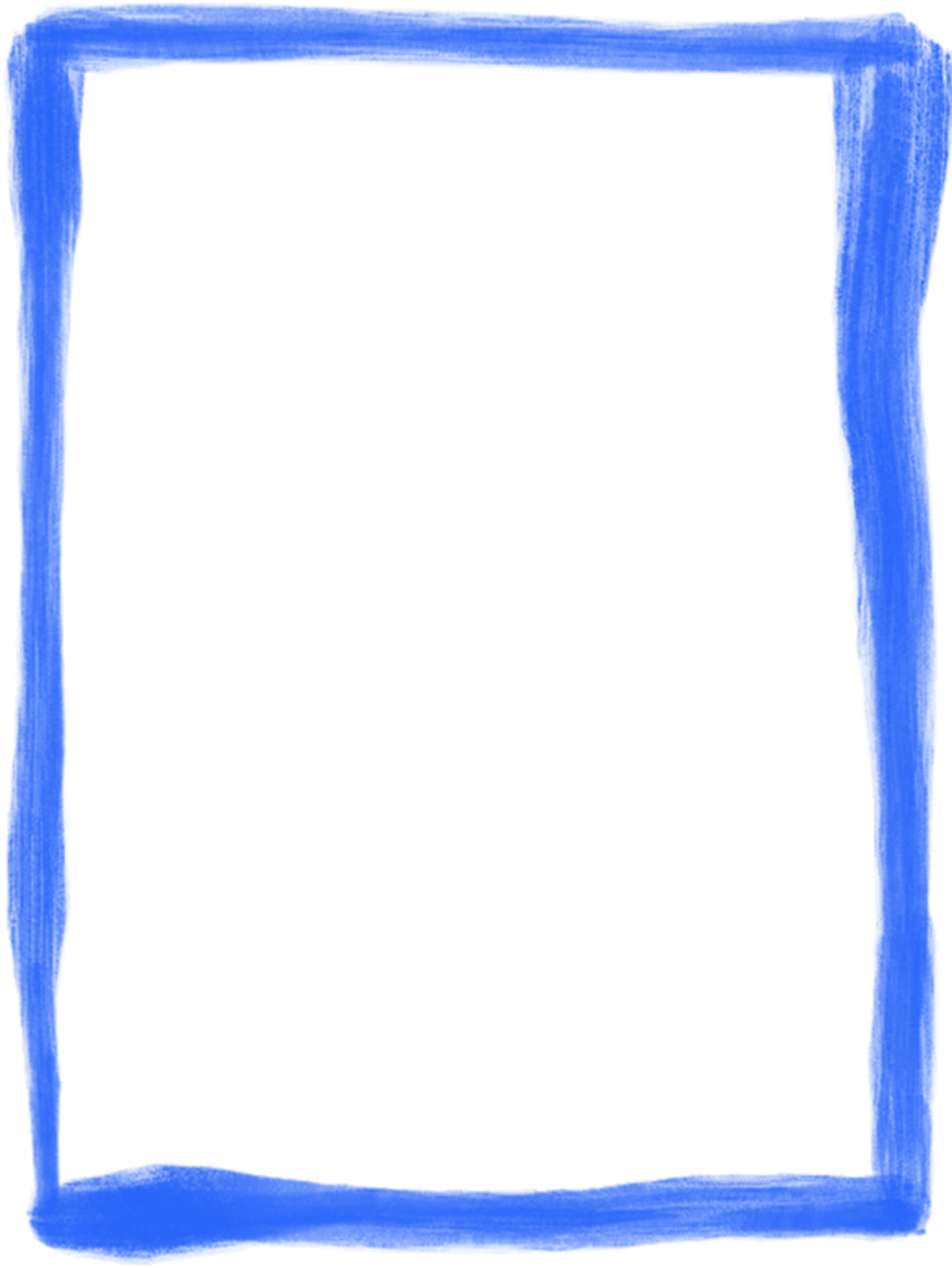 "When you're an immigrant there's no sense of entitlement. You have to prove yourself every day." #FromOutsideIn
The compartmentalizing tactic helped her deal with the present, but it was Bibiana's winemaking aspirations that drove her to find a life beyond her country's troubled times.
In Colombia, not only is there virtually no wine industry, but wine's not even a common drink of choice. Nevertheless, at just 14 years old, Bibiana decided she needed to become a winemaker.
She had no idea of what the process was like or how one might actually go about her chosen career path, but she knew she was going to figure it out. "I thought that I would go to the supermarket, buy grapes, bring them to a production facility, mix them, and make wine," she admits.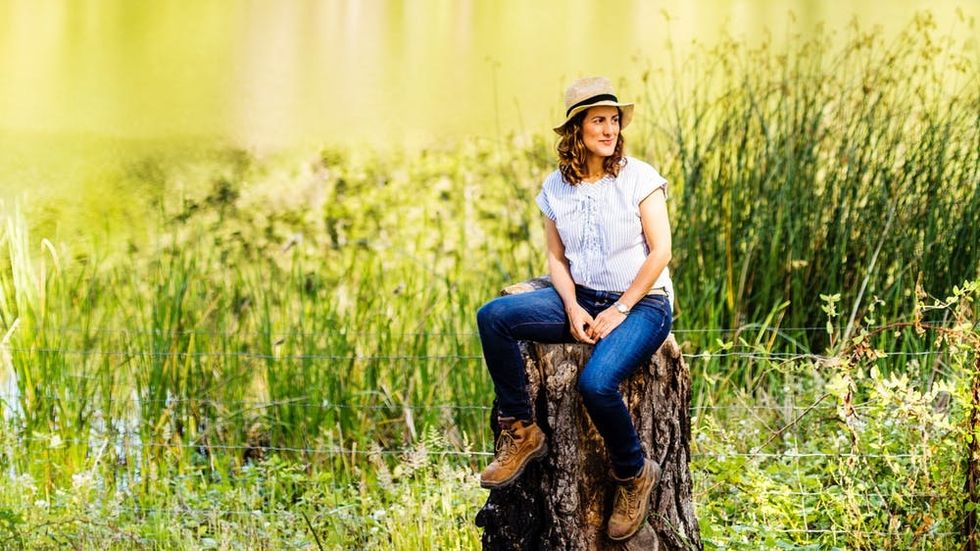 Her family thought her longshot career goal was cute, like when a kid dreams of becoming an astronaut. But as she approached adulthood, her winemaking aspirations only got more serious. In college, Bibiana even decided to study chemical engineering purely because she thought it would teach her about fermentation.
But after two years she realized the program wasn't going to help kickstart her career in the way she hoped. Bibiana quit, took some time to reflect, and came back with a new plan to leave her home country and learn the craft from the best of the best: the French.
THE WORLD THROUGH A WINE GLASS
Bibiana arrived in Paris in the summer of 2000. She'd been denied entry from every French winemaking school she applied to, spoke no French, and had no winemaking experience, but her ambition paid no mind.
She showed up to a wine school in Cognac without an appointment and asked to see the dean. Bibiana sat in his waiting room for three hours before his office doors opened for her.
"It's amazing, how these kinds of moments affect your life," she says. The dean started speaking to her in French while she responded in Spanish, pleading her case. Because the languages are so similar, they found a way to somewhat understand each other. "Sometimes in life – I don't know how to explain it – we just communicated that day," she says. A month later the school called to tell her she was in.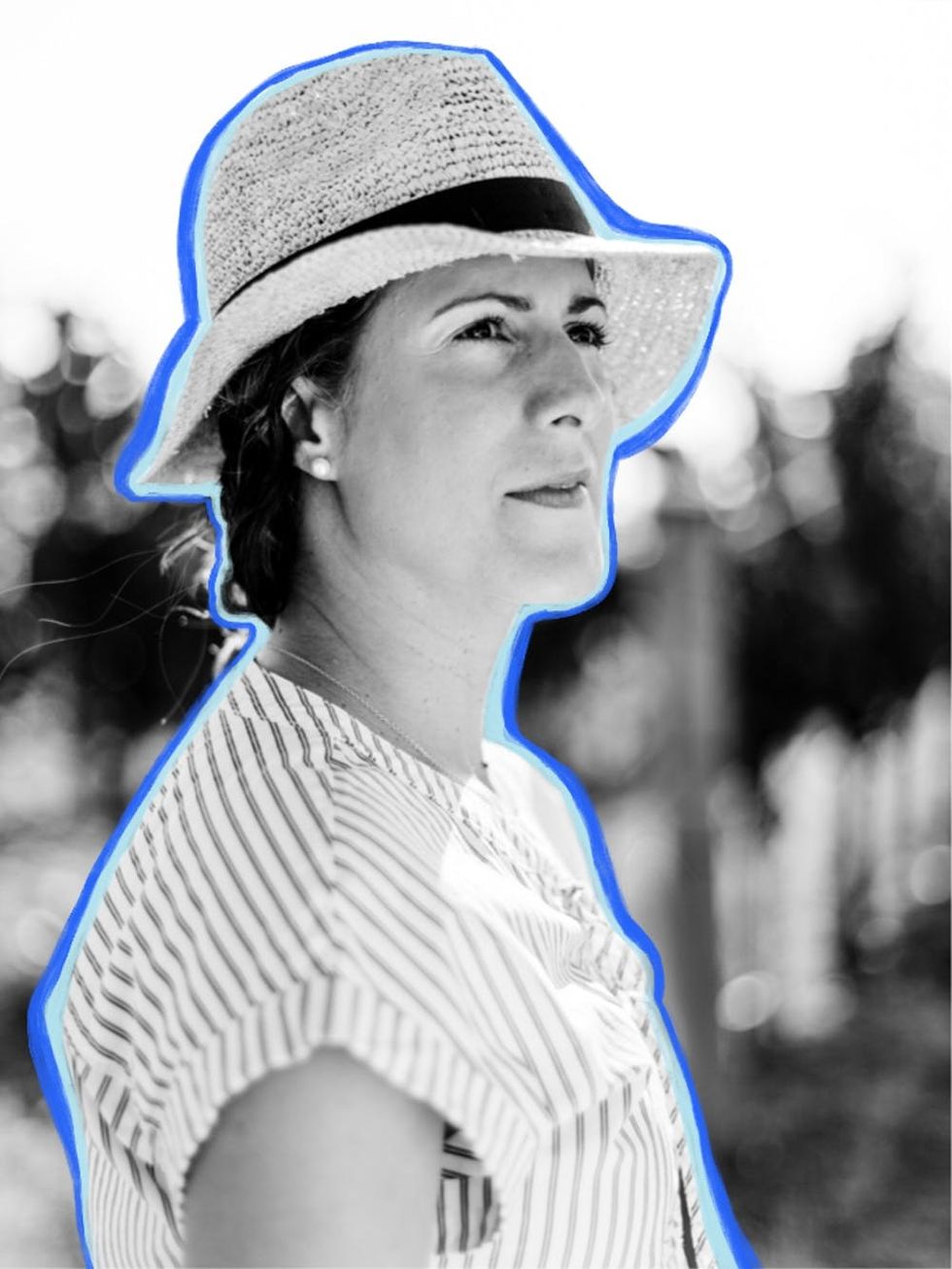 The adjustment to life in the French countryside wasn't exactly a seamless one, but she was so focused on her purpose that she hardly noticed. In fact, the competitive French culture actually brought out the best in that Bibiana.
"You're never good enough in France," she says. "I actually love that. I think it made me so much better as a winemaker and as a person. I'm not entitled to anything. You always have to prove yourself."
France proved to be an ideal place to learn the rules of wine, but a difficult place to break them. French wine is steeped in tradition and regulation. Once Bibiana finally became a pro, she was ready to experiment, and there was only one place to do that: California.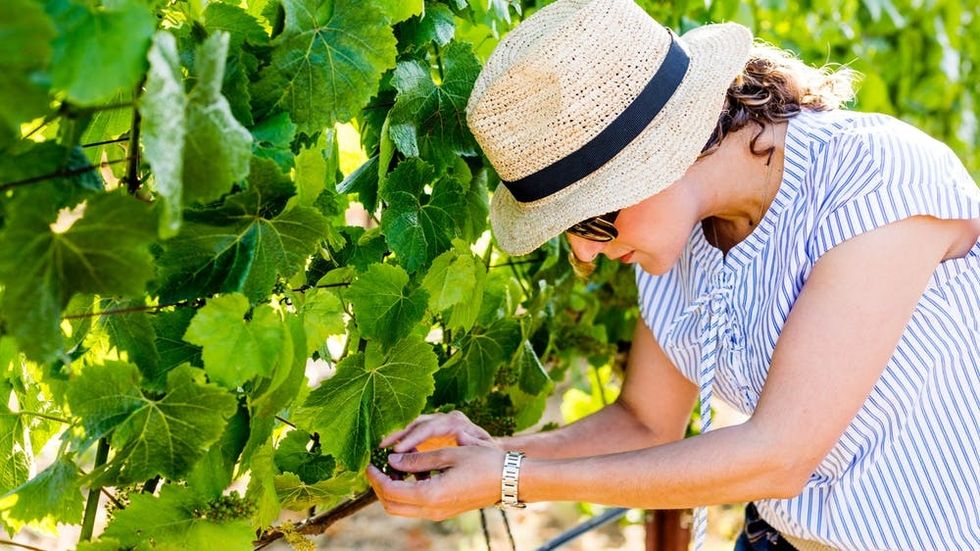 Once Bibiana touched down on the West Coast, her career hustle shot into overdrive. She arrived in 2004 for an internship at a winery in Napa. It was a hot and chaotic harvest season, but Bibiana was exactly where she wanted to be.
"[During harvest season] you have to make so many decisions and you're exhausted. At the same time, you have all of this energy and it's just an unbelievable feeling. I love the smell of the harvest. I love the smell of [the vineyard at] night. If I could work 24 hours non-stop I would."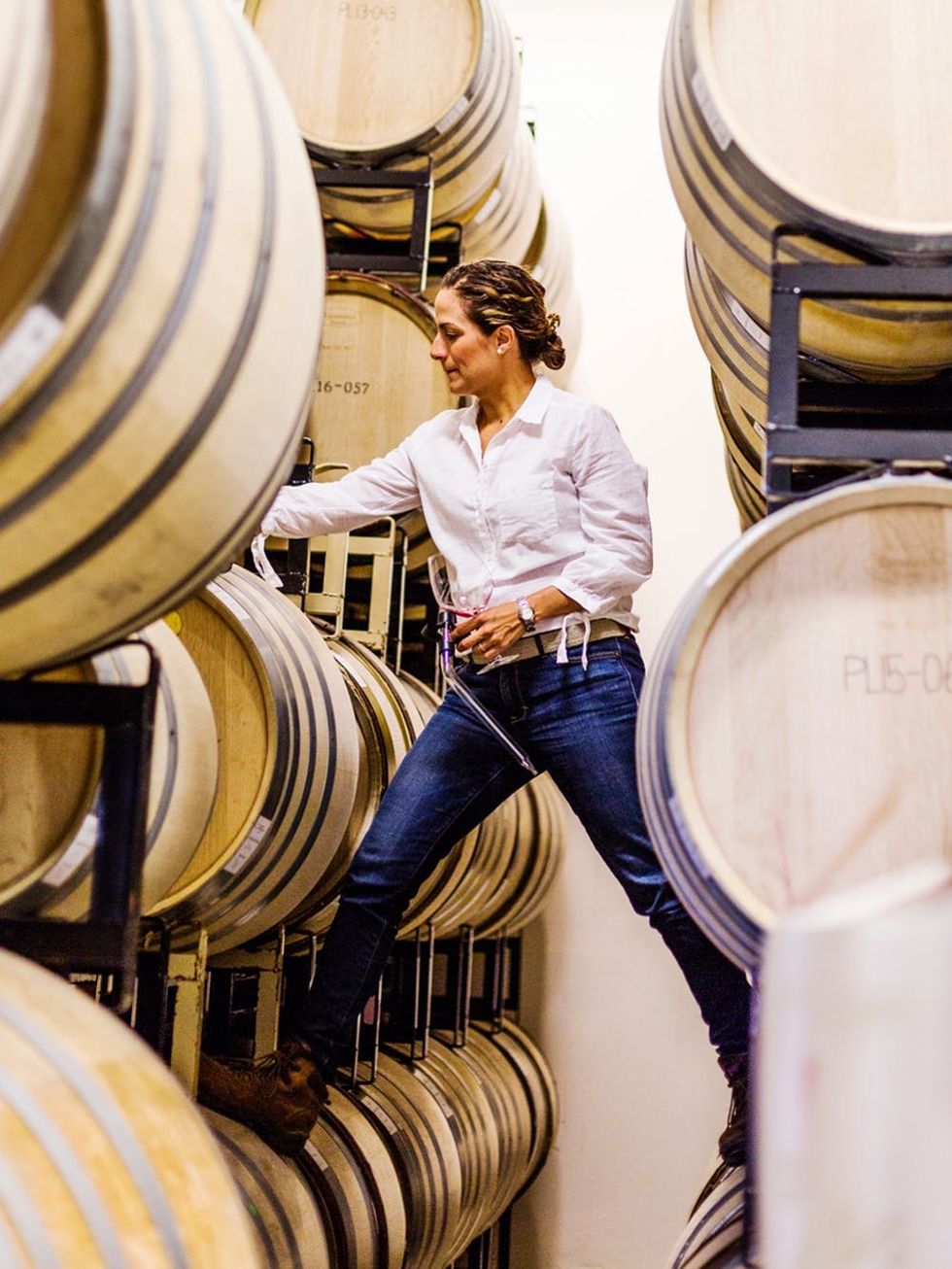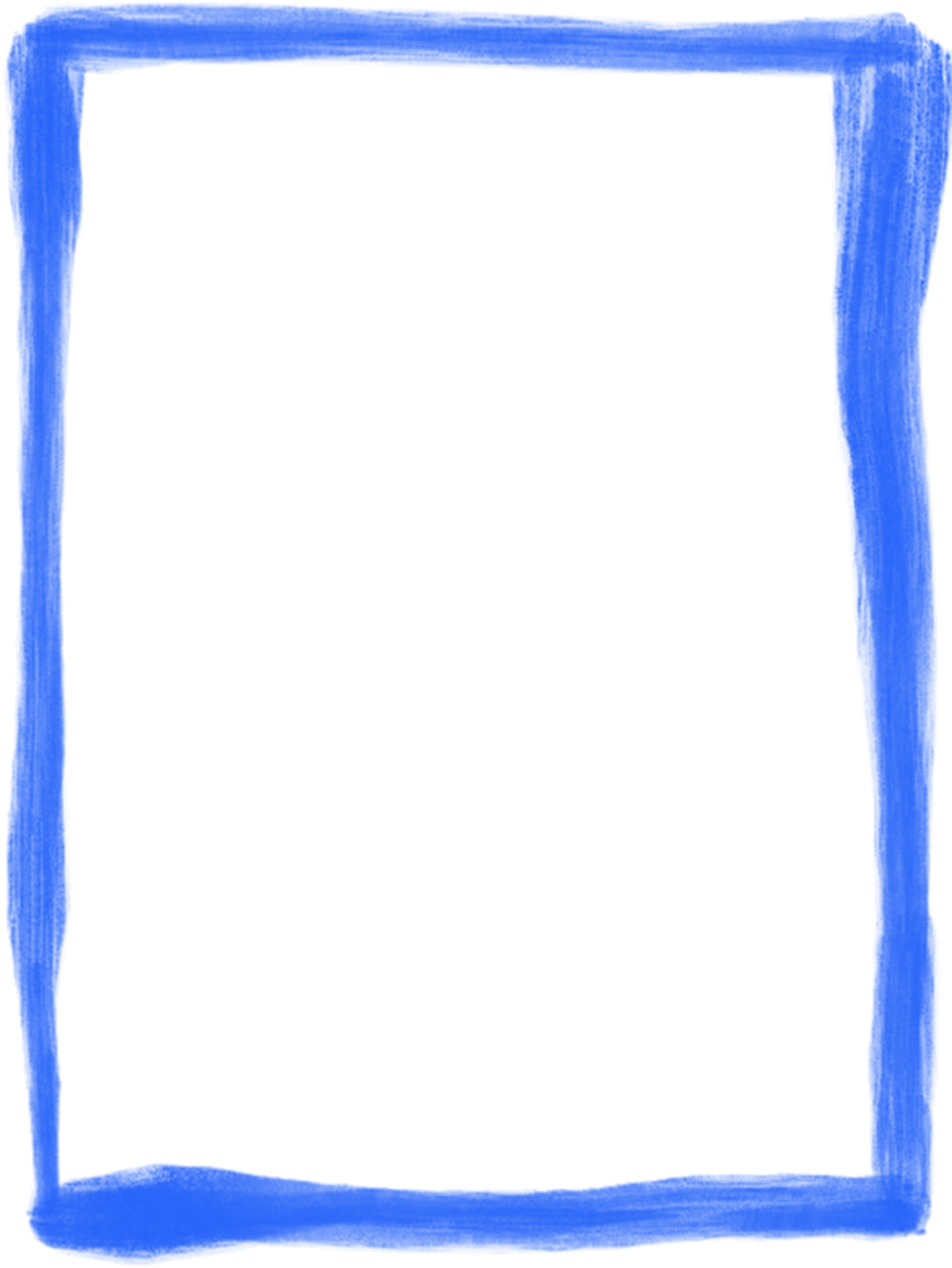 Bibiana's first internship was the start of a few years where she was worked harvests all over the globe, from South Africa and back to France. Throughout that time, she kept coming back to California. The creative freedom was exhilarating and the vineyards offered a canvas she couldn't find anywhere else.
All those years spent hustling have now paid off. In 2012 Bibiana started her own consulting agencies. She has helped run established wine brands like Pahlmeyer and Wayfarer. She also has her own label Cattleya Wines, named after the national flower of Colombia. And to top it all off, Bibiana and her husband Jeff Pisoni run Shared Notes, which they call "a celebration of sauvignon blanc."
A MINORITY AND A MATRIARCH
When she's at work, Bibiana holds all the power. She is responsible for every decision, from how the fruit is pressed to how the wine is aged. But overall, a female winemaker is still a rare sight to behold in the industry, even in 2017, and that only makes it more difficult to be seen as the boss.
She tells us about her husband Jeff Pisoni whose family has been in the wine business since the '50s. "I know the response that he gets when he asks for something," she says. "And I know the response I get when I ask the same question. There is a difference. You have to fight a little bit more when you're a female."
Bibiana's "focus on the finish line" mentality has allowed her to push straight past a few of the sexist battles she's faced on the way to the top. But don't mistake her refusal to respond to these situations as turning a blind eye. Bibiana is always aware, but she's too busy to allow these sort of scenarios to slow her down.


Bibiana is not a citizen just yet, but after 13 years here she thinks of the United States as home. She recently gave birth to her second son and her family lives a quiet life in Sonoma County. She wants to make sure her children receive an upbringing that is both American and Colombian, but there are certain character traits she's noticed Stateside that she'd like to avoid passing on.
"There is a sense of entitlement I find here that is hard to see as an immigrant. I want to tell my children, 'You always have to work for what you want.'" She goes on, "You have to prove yourself so much more in everything you do as an immigrant. You have to always have your purpose it in your heart."
Bibiana worries the recent immigration bans could result in the loss of many of her employees, meaning she will also lose the handmade touch that's crucial to the way she creates wine. "Americans are not going to be the replacement [for immigrant workers]," she argues. "It's going to be machines and equipment. Don't you want to have a product that you know people really precisely and purposefully work hard to make?"
"You have to prove yourself so much more in everything you do as an immigrant. You have to always have your purpose it in your heart."
When Bibiana describes her ideal wine, she thinks hard for a moment and then says, "It has to have purpose, power, and elegance. I like wines that have a lot of structure and intensity but are very refined." She smiles a bit after she says this, and it's clear that she's not just talking about wine. The traits conveyed by Bibiana's personal character and the wine she strives to create are undeniably alike.
"I always chose to stay focused on what I wanted to do, which is my passion for making wine," she says. "My journey to the United States may have been difficult, but I never had the time to think about that. When you have a purpose in life you tend to ignore a lot of the hard things. If you focus on the struggle you will never get anywhere."
Brit + Co stands in support of immigrants and believes them to be an integral element of our creative and vibrant culture.
Share Bibiana's story and your own.