Count Down to Your Big Day With Our New Weddings Category
Mar 10, 2016
So, your partner just popped the question? Let US pop a bottle to say congrats! (You did say yes, right? Thought so.) Now that your carefully crafted engagement announcement has racked up all those Likes and "Congrats!" it's time for the countdown to your big day.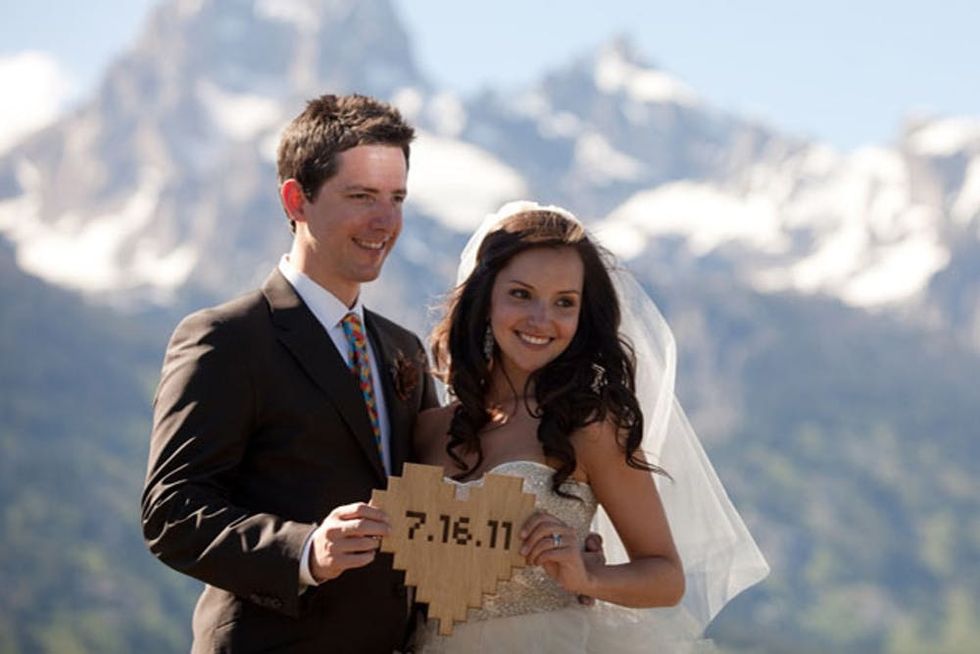 ---
With all of the decisions that have to be made, the time leading up to your nuptials can be crazy stressful… but it's also an opportunity to get majorly creative. Fun fact: Founding Brit + Co was partly inspired from my love of making and adding personal touches to my own "Pixel Cowboy" wedding.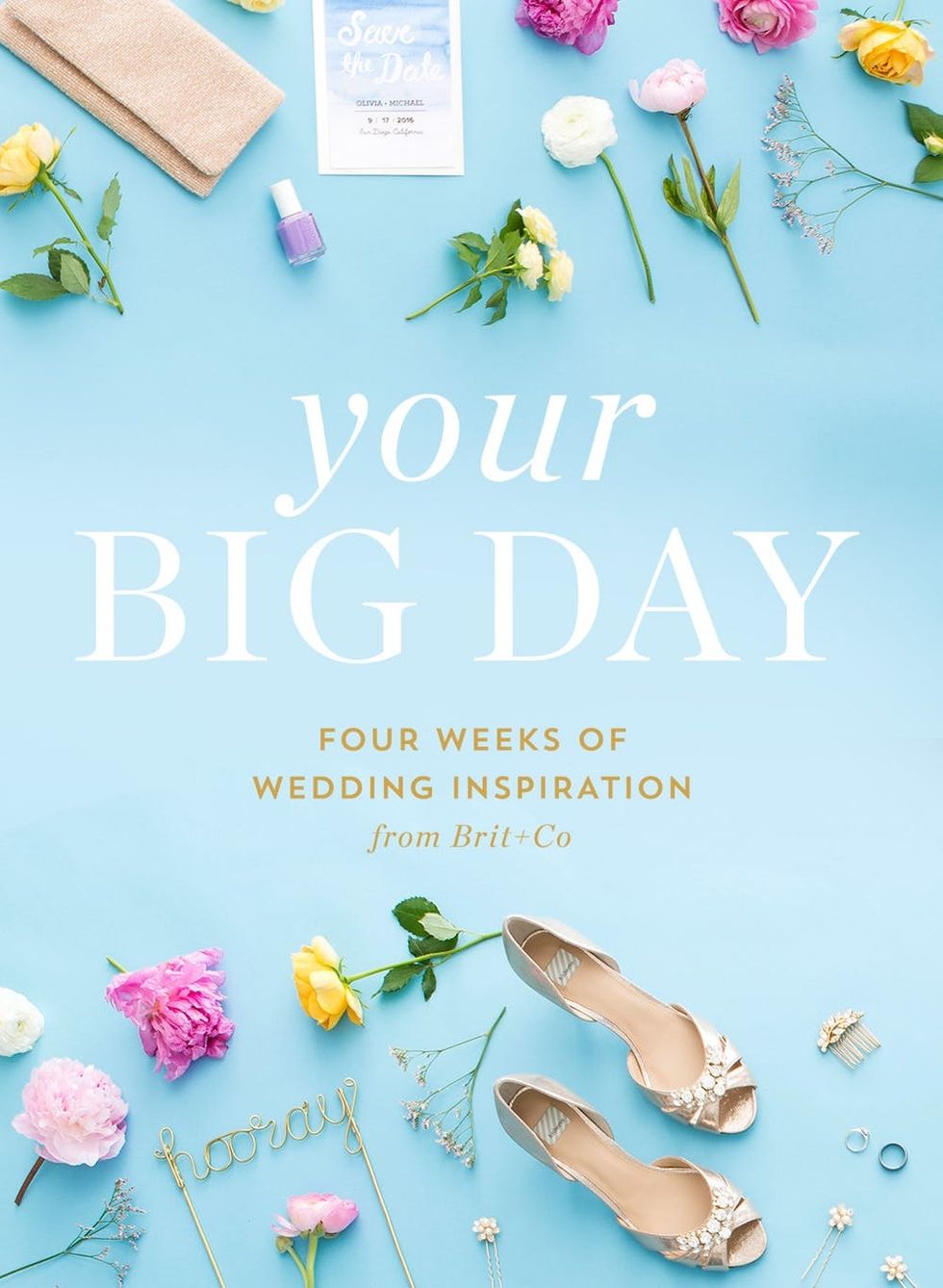 That's why I'm extra excited to invite you to a very special celebration of our new Brit + Co Weddings section of the site.
"What type of dress will I wear?!" "Who will I ask to be in my wedding party — and how?!" "What venue is most 'me'?!" "Where will I register?!" Those questions (and allll the other ones in your head/jotted down on your to-do list) will be answered with this new category.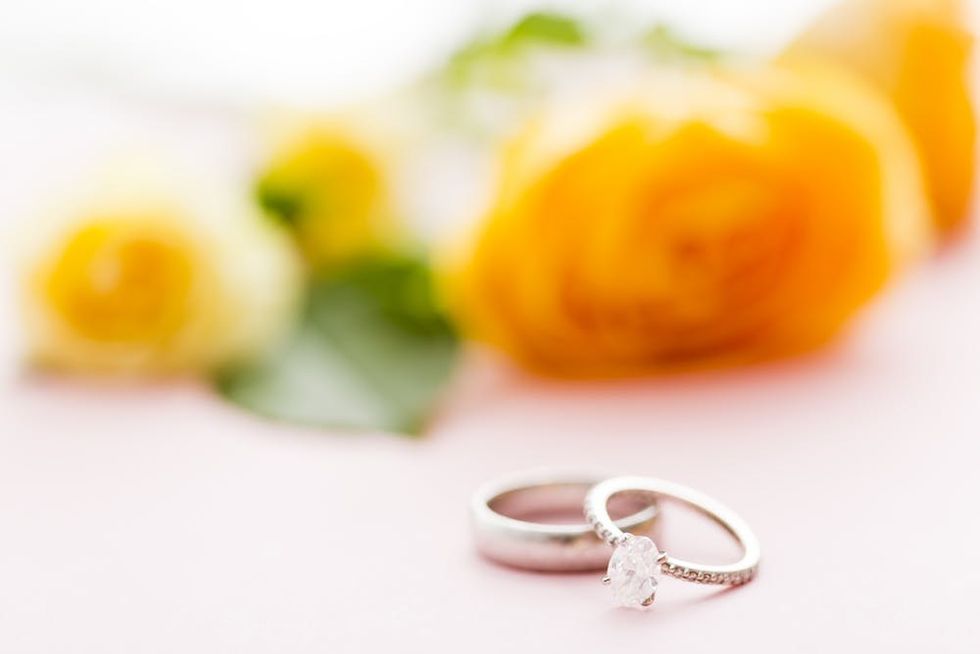 For the next month or two, you'll see an extra surge of content on Brit + Co all about matrimony. You'll find new wedding-related videos, interview series, DIYs and more to serve up serious inspiration, showcase YOUR unique weddings and answer your burning questions. Etiquette, timeline, budget, registry? Trust us, we've got you covered. Consider Brit + Co your official wedding planner.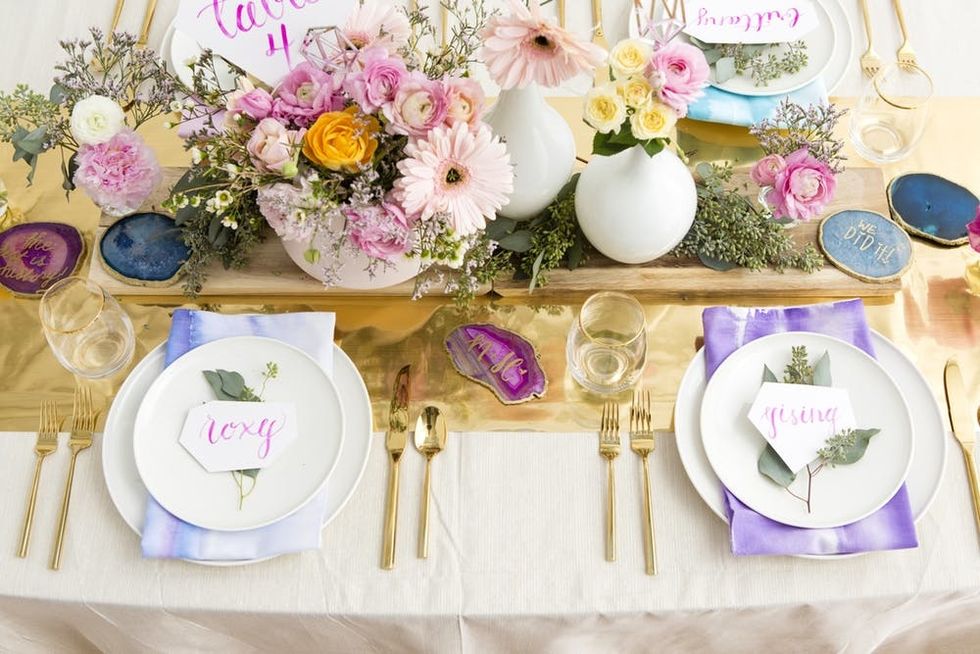 We'll also be showing you how to use our Online Classes + Kits to add personal elements to every part of your wedding — from learning how to craft watercolor invites to gold foil table place settings, to perfecting your calligraphy and Adobe Illustrator skills for personalizing all those thank you notes. We have tips, tricks and tutorials on arranging flowers, crafting the perfect wedding hashtag and even making your own wedding scrapbook. Yep, your uber-unique and personalized DIY wedding can go from idea to reality with just a couple of easy tutorials!
At Brit + Co, we vow (get it?) to provide you with the tools to inspire and unlock your creativity. What better time to get creative than your wedding? Bookmark Brit + Co Weddings to make your big day truly all about you. We would *love* to help.
xo,
Brit
PS: Have a great story or beautiful images of your wedding you want to share? We want to hear all about it. Brides, newlyweds, couples and wedding party participants, share with us and YOU could be the star of our next post ;)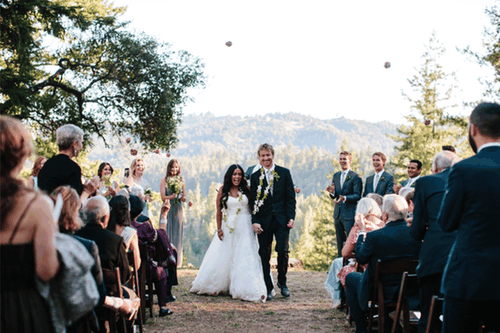 PPS: Want to kick-start your DIY wedding inspo board? Check out our very own Anjelika Temple's ceremony, which was decorated with 4,000 pom poms (insane in all the right ways!).
Get even more wedding inspiration from our Pinterest board.
Brit Morin
Hi, I'm Brit, the founder and CEO of Brit + Co. I'm a young mom of two, tech nerd and design-inclined lady who has a zillion hobbies and curious about... just about everything! My mission from the beginning has been to unlock women's creativity and courage to try new things so that they can find the path to their true passions.
Brit's Blog