The natural hair movement has been trending for the last few years and whether you choose to go au naturale to get healthier hair, to try something new or just because it feels and looks soooo good, we love it. From Oscar-winning celebrities to stars on the rise, here are 19 of our favorite ladies with natural curls to inspire your owngrow-out journey.
---
1. Brandy Norwood: As the singer/superstar put it as the caption of a natural hair pic on the 'gram, "My #fro looks better than yours, I can teach you, but I'mma have to charge!!" (via Longing for Length)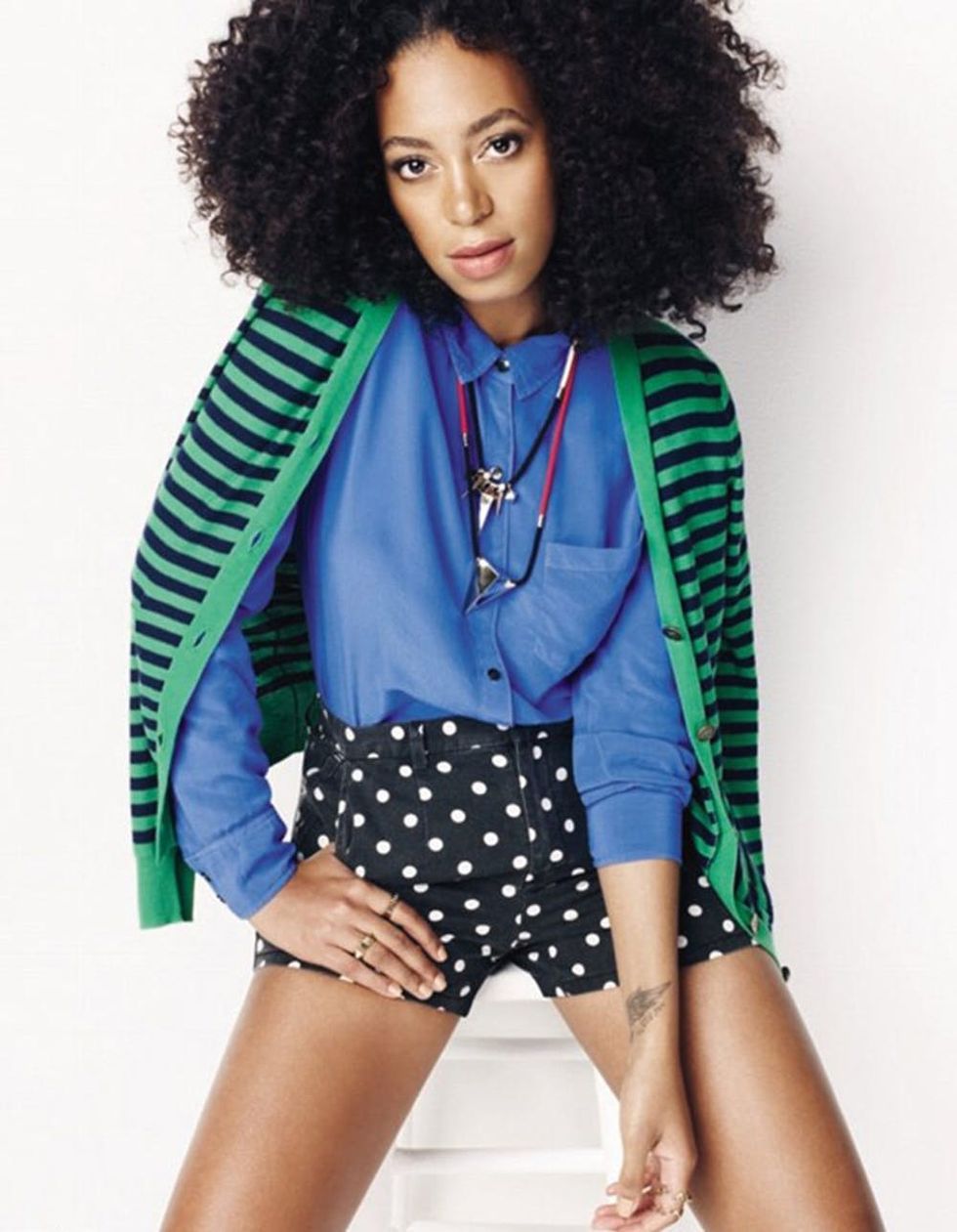 2. Solange Knowles: Style icon and beauty icon Solange shares that one of her favorite rituals is to have oils put in her hair at the salon and then sit under the dryer for an hour and a half. (via Essence, image via Daily Mail)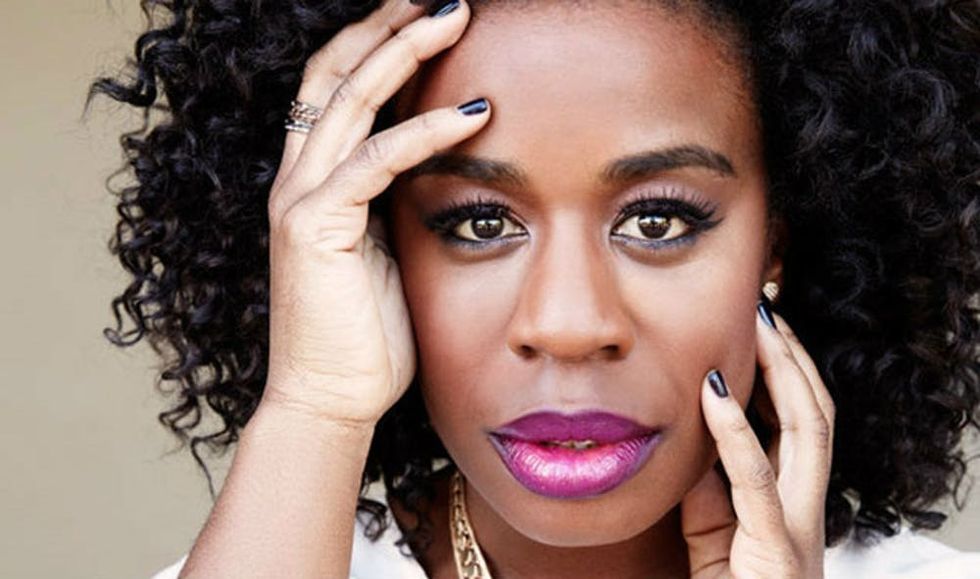 3. Uzo Aduba: Her Bantu knots on Orange Is The New Black were actually inspired by her real-life look. She told Hello Beautiful that she used to wear knots on the regular so she wore them to her audition and they kept the look for the show. (via Hello Beautiful, image via Out)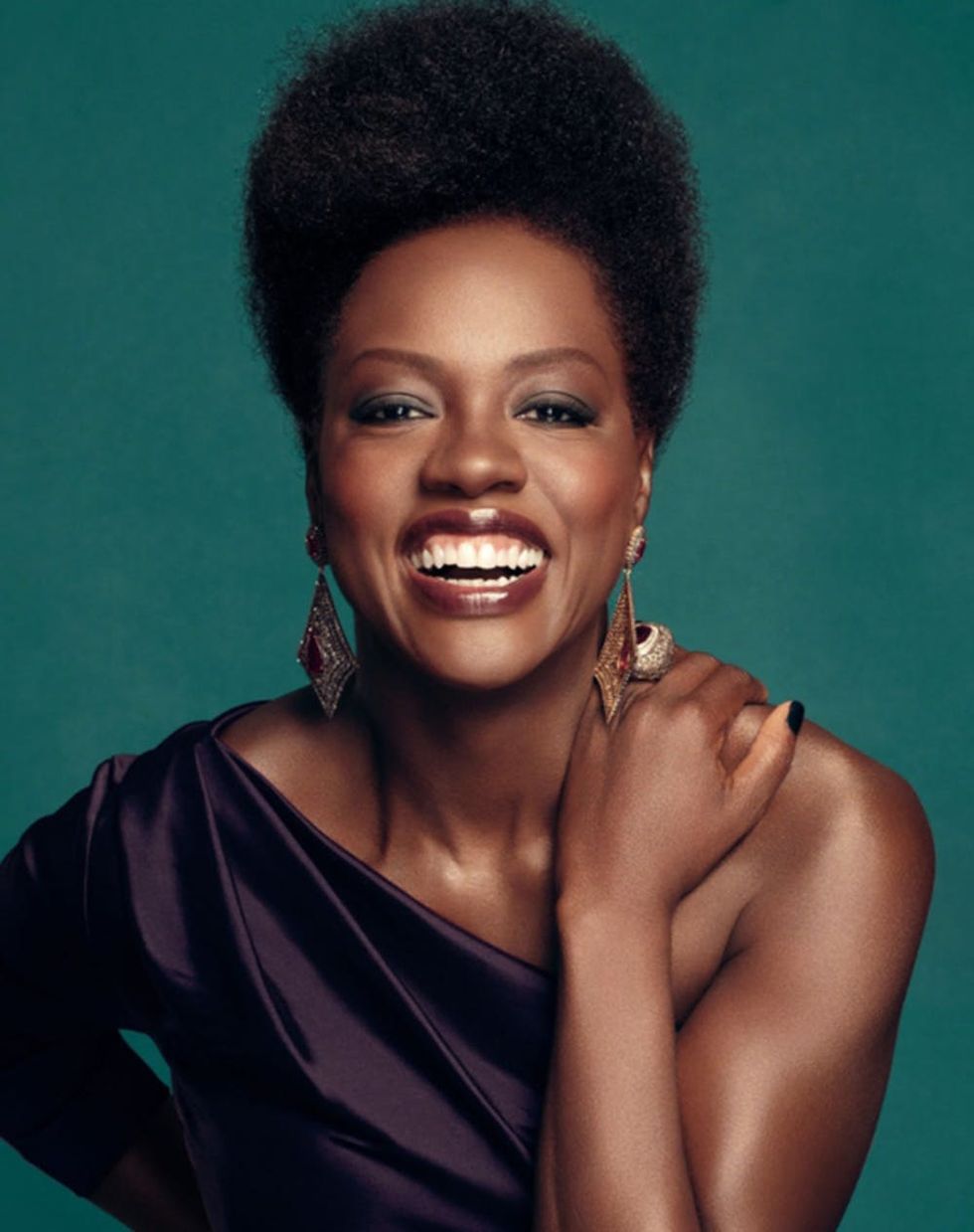 4. Viola Davis: Looking positively radiant on the cover of Essence, Viola talks about how we give too much power to hair and how she is determined not to pass that negativity to her daughter, Genesis. Hear, hear. (via Essence)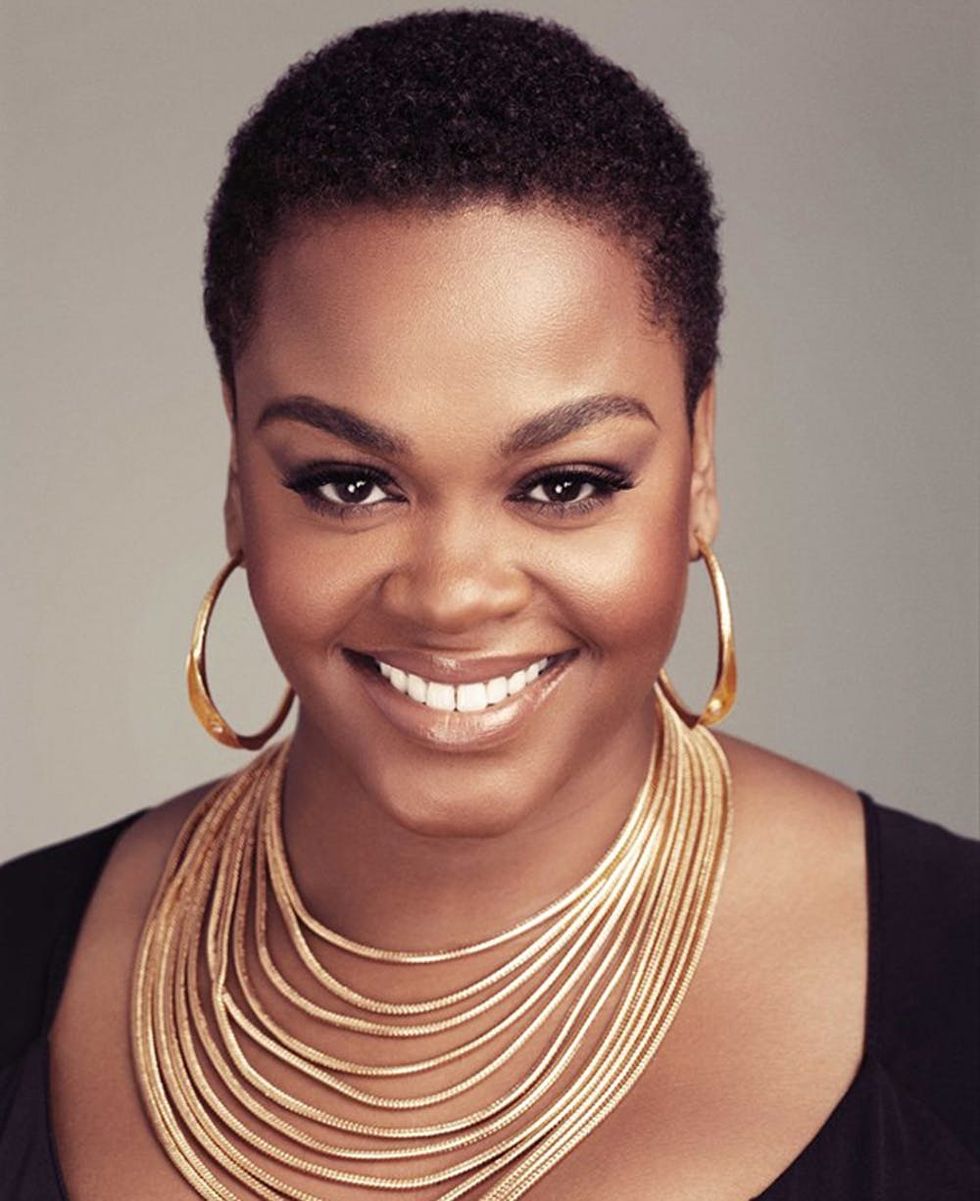 5. Jill Scott: "I don't mind wearing a weave or a wig," the singer told Hello Beautiful in an interview, "but when I come home to myself, I'm natural. Hair is fun but I'd like to see who we are." (via Hello Beautiful)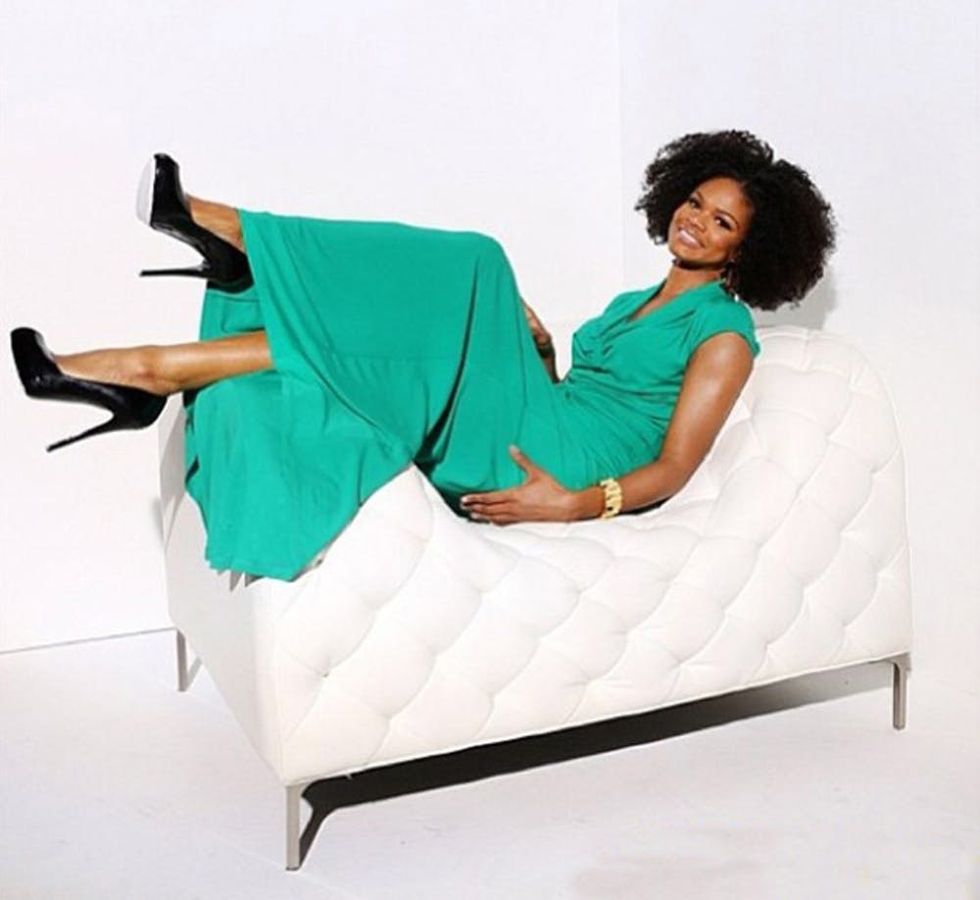 6. Kimberly Elise: Kimberly rocks her natural hair in her new show Hit The Floor + has an entire summer hair guide on her website, where she covers everything from hair fundamentals and growth tips to summer products and styles. (via Kimberly Elise, image via Miss Drea Daily)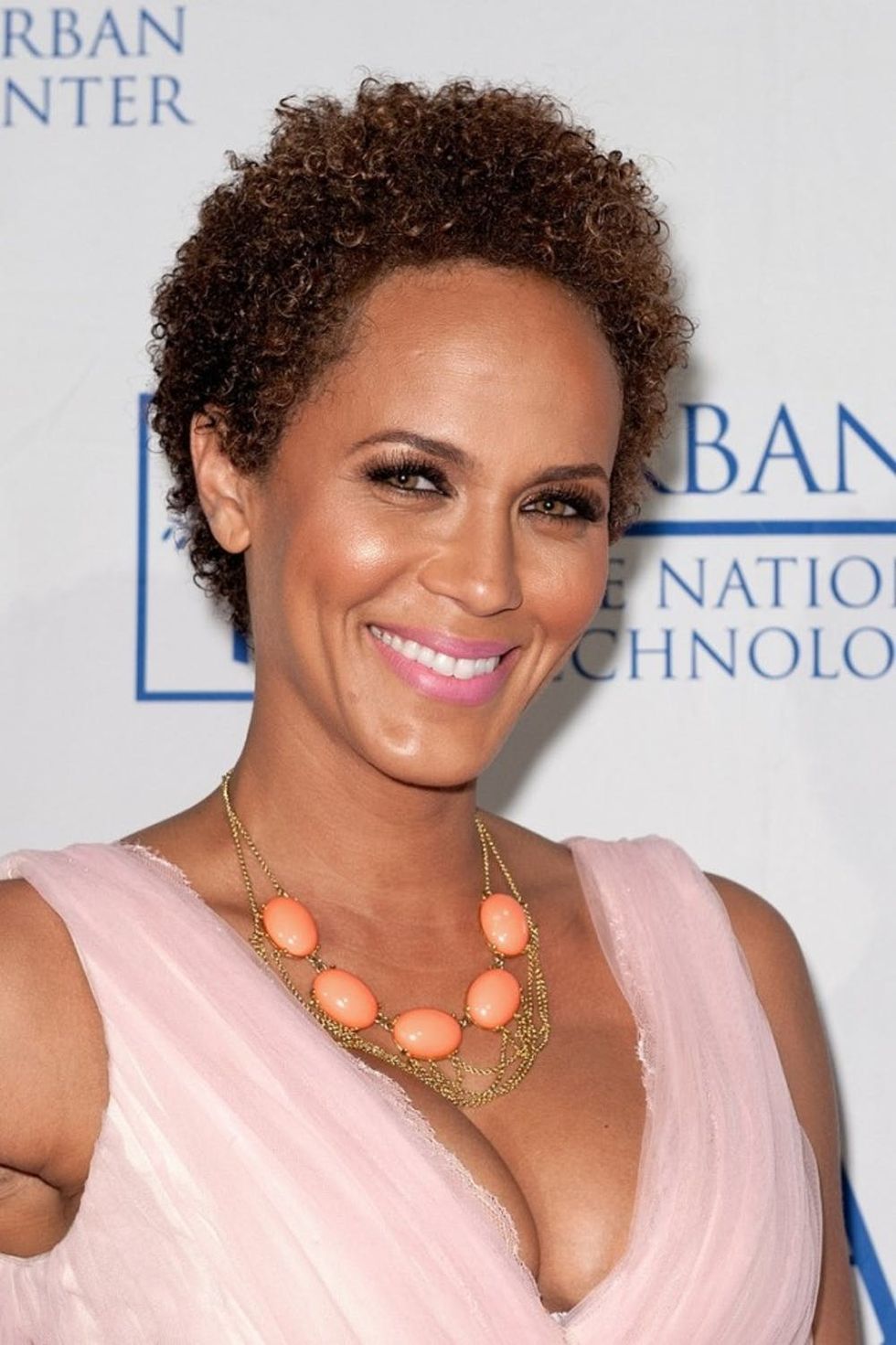 7. Nicole Ari Parker: Leave it to a model/actress to prove that a pixie cut is all-out glam. Her personal favorite product is Shea Moisture's Black Soap Shampoo, which you can pick up at Target for under $10. (via Curly Nikki, image via Rolling Out)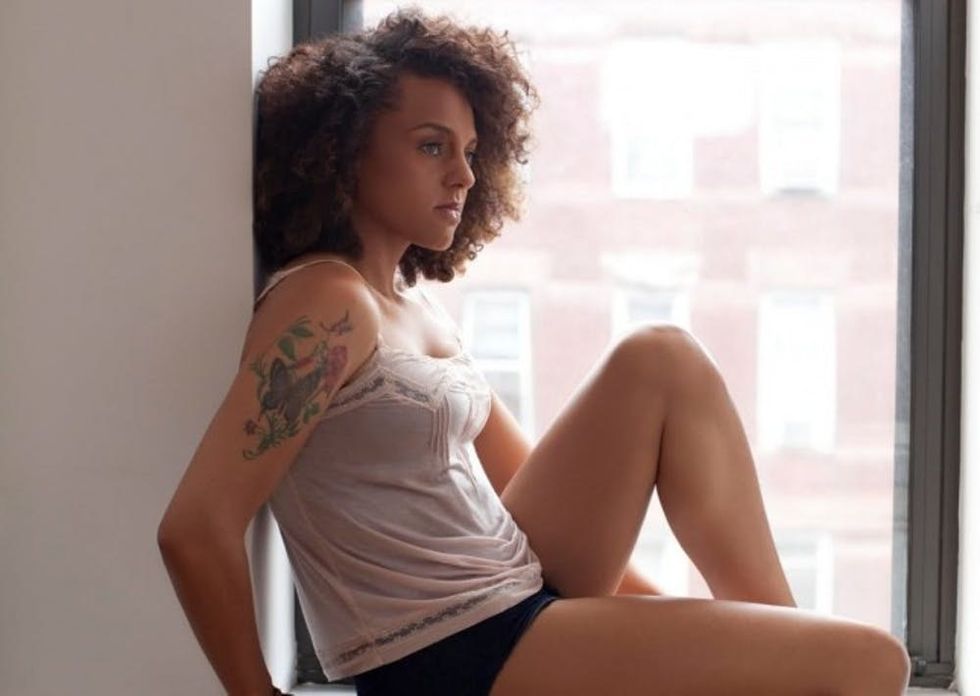 8. Marsha Ambrosius: Marsha's gorgeous locks have a powerful voice of their own! She shared her tricks for achieving her Pin-worthy look with Ebony: "lots and lots and lots of leave-in conditioner, shea butter and tea tree oil." (via Day And A Dream)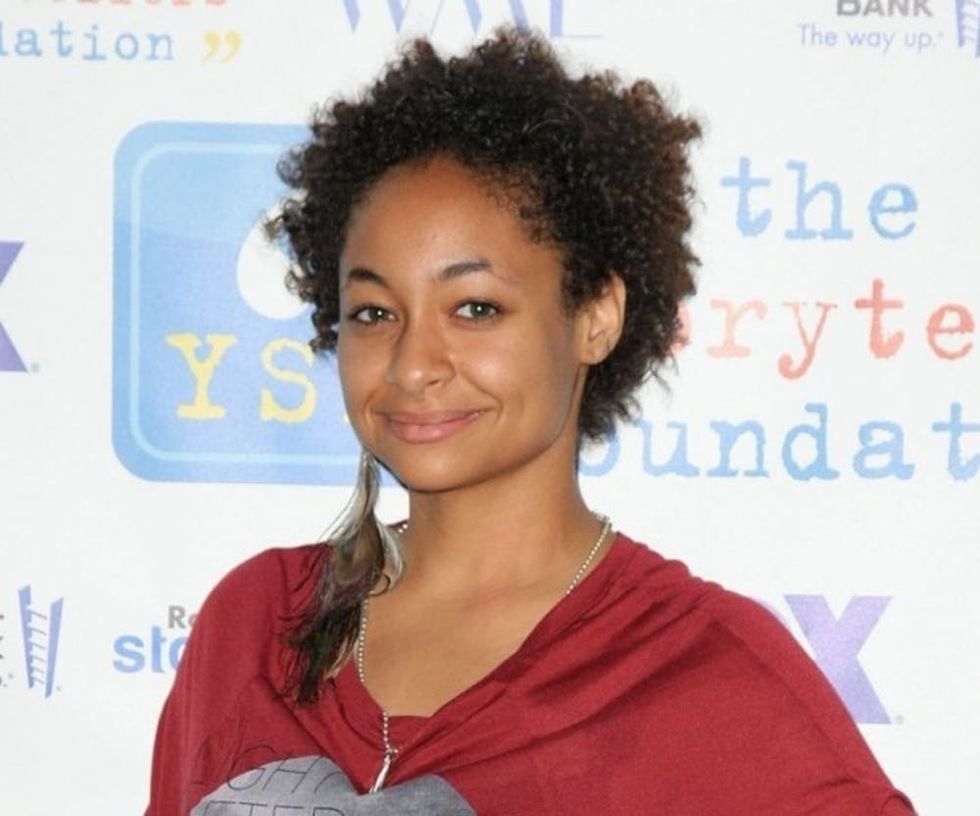 9. Raven Symone: The former child star all grown up has revealed that she hasn't had a relaxer since she was 13-years-old. Her go-to for a leave-in treatment is Organic Root Stimulator Hair Mayonnaise. (via Curly Nikki, image via Black Girl Long Hair)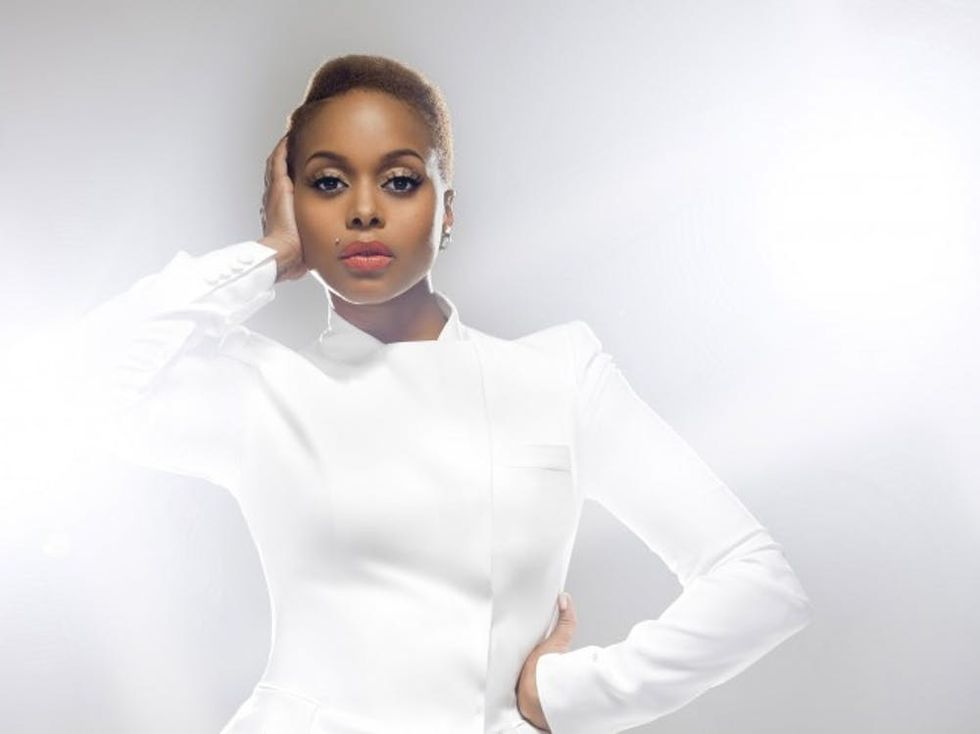 10. Chrisette Michele: Stars bring inspo to the salon just like the rest of us — Chrisette once brought her stylist natural hair she snapped on the streets of London, Paris, Amsterdam and Brussels + pics of the eternally hip Grace Jones. (via Curly Nikki, image via MTV)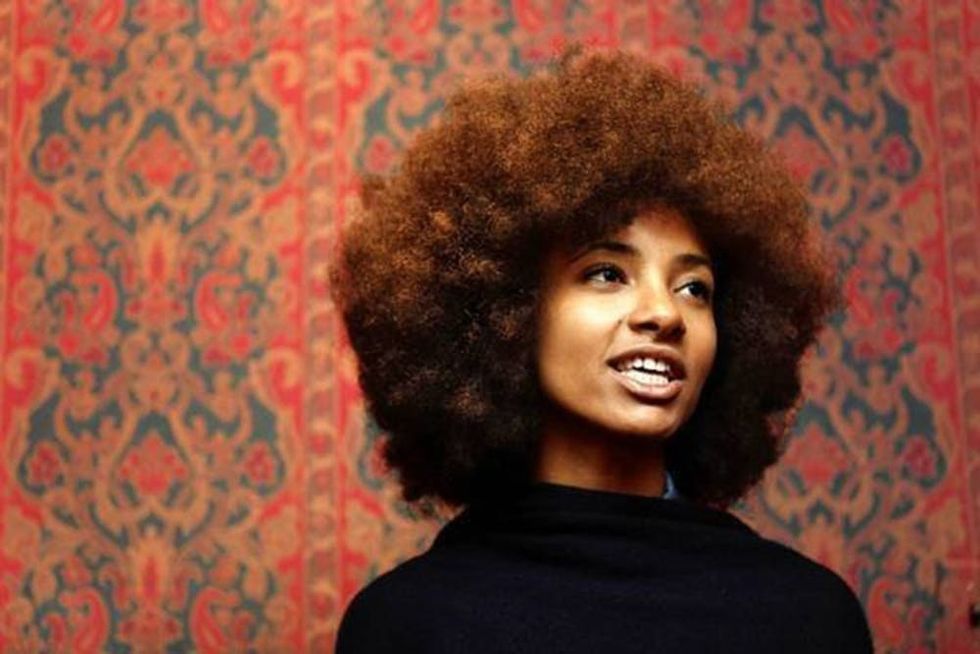 11. Esperanza Spalding: If you think the Grammy winner has a stylist to thank for her lovely locks, think again. She does her hair with her own two hands. Esperanza's routine = she washes her hair once a week, applies a mix of shea butter, cocoa butter, olive oil and tea tree oil to her wet hair, retwists every night before bed and then just releases the twists and fluffs it out in the morning. (via Curly Nikki, image via KPBS)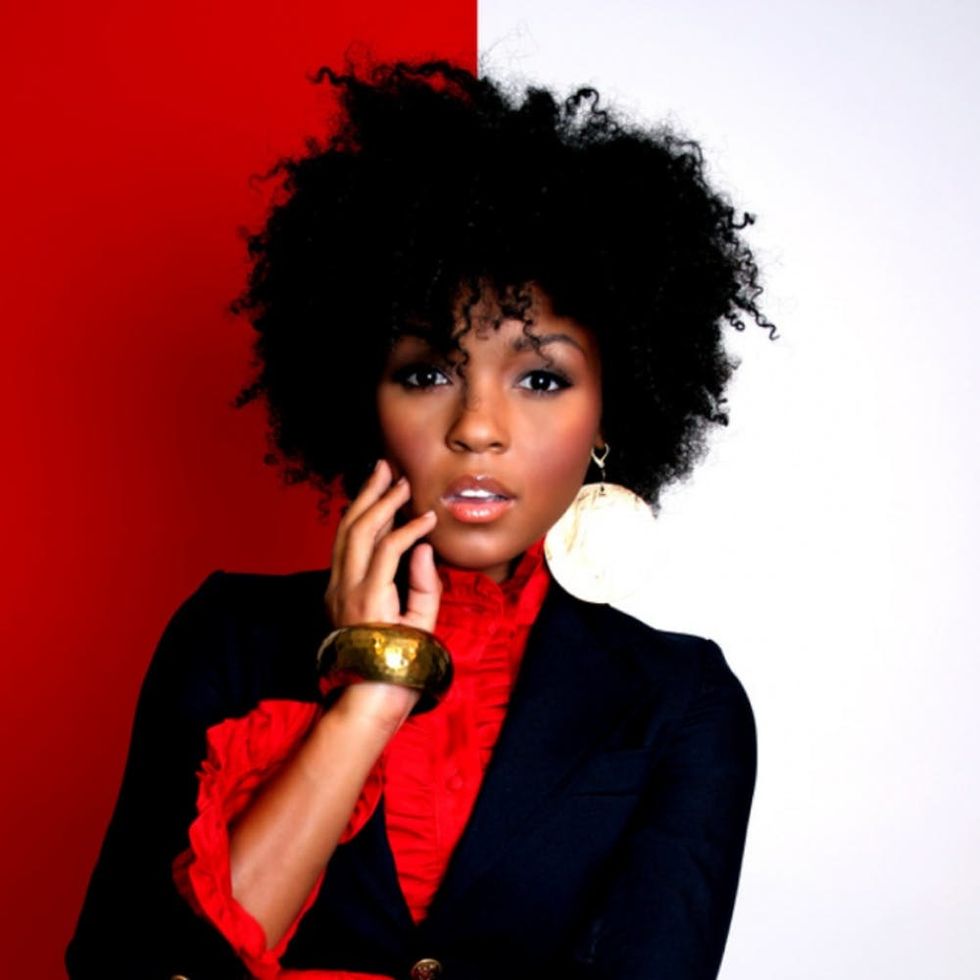 12. Janelle Monae: While we'll never tire of her signature pompadour, she's just as gorgeous when she lets those tresses loose. (via The Motiv)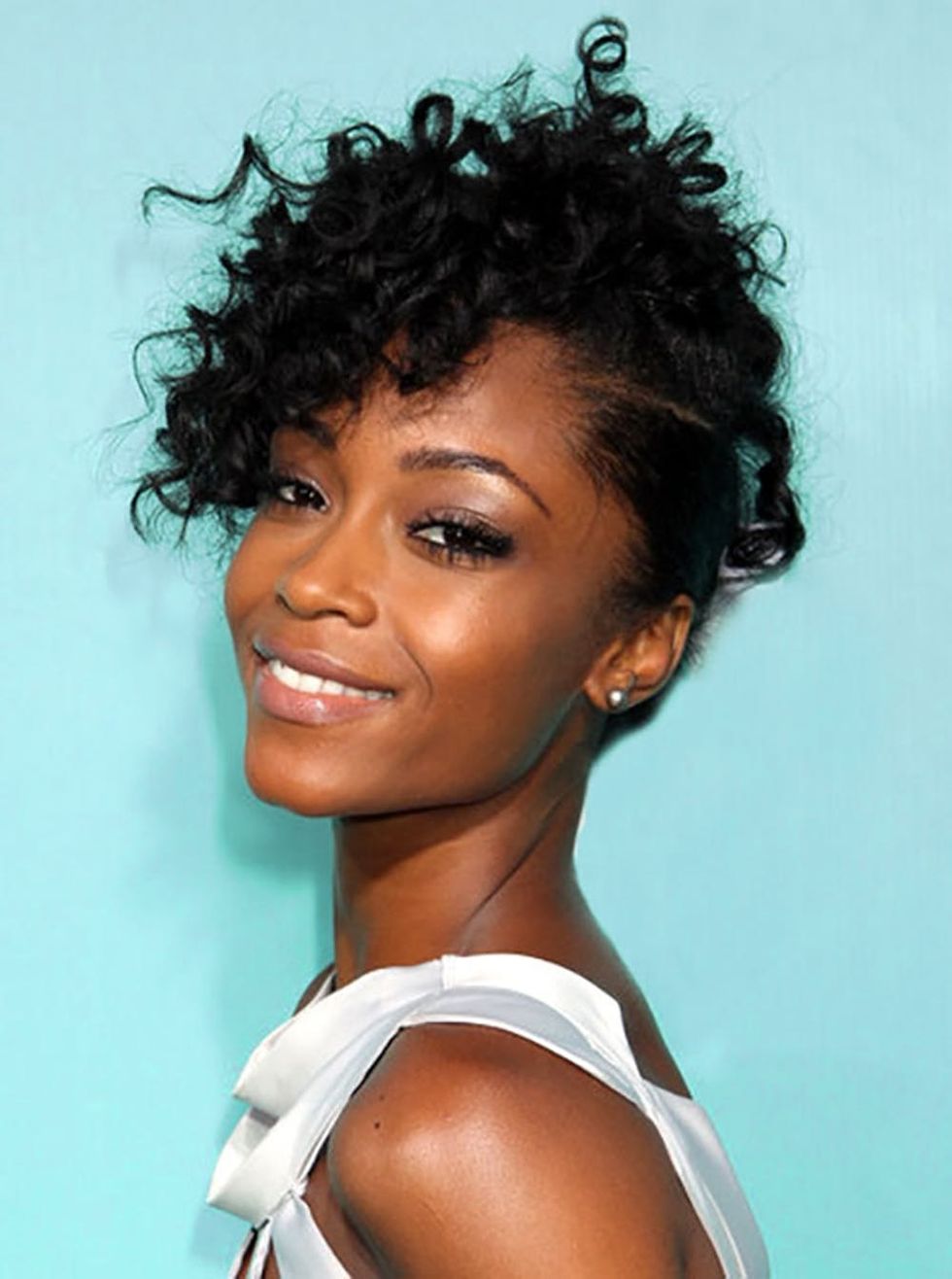 13. Yaya DaCosta: This winner of America's Next Top Model knows how to make a statement on the runway, no matter if she's wearing her locks down or up in a beautiful twist. We love the faux hawk look. (via Essence, image via Hype Hair)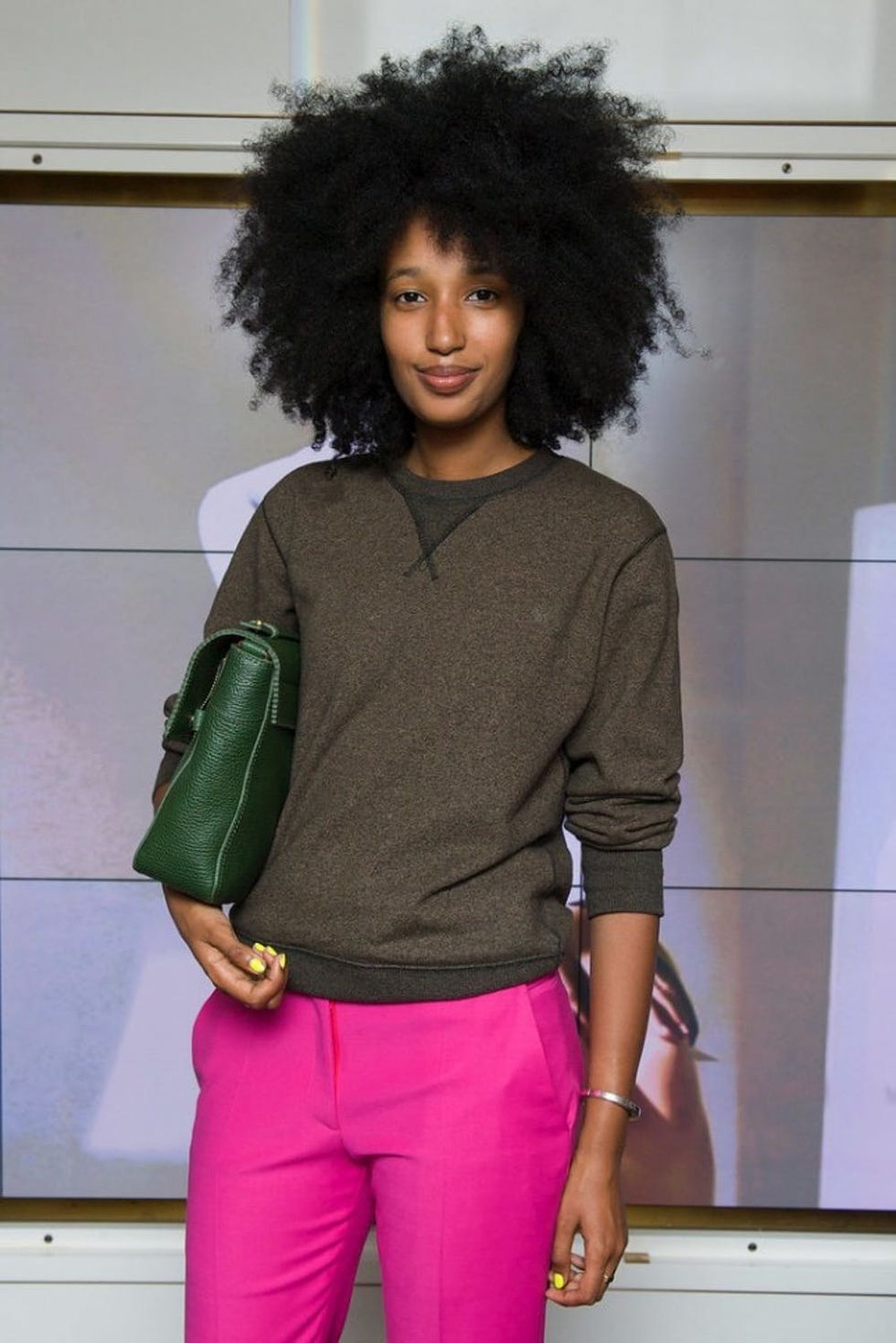 14. Julia Sarr-Jamois: As fashion editor for I-D, Julia's go-to styling products is a fave around Brit HQ, too — Bumble and Bumble Tonic Shampoo. (via Bella Sugar)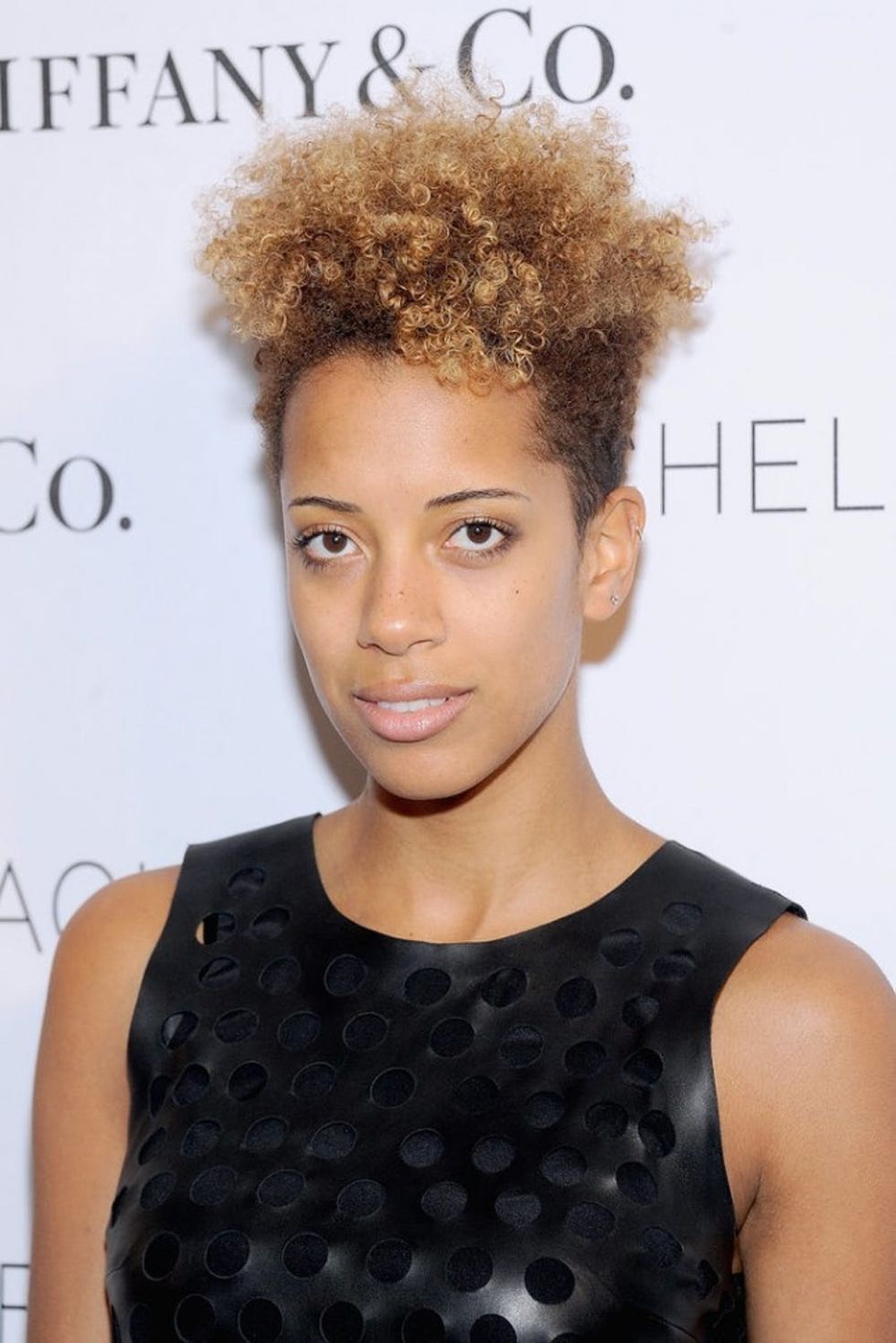 15. Carly Cushnie: Have you ever seen a pixie as chic and effortlessly edgy at the same time as 27-year-old British designer Carly Cushnie? We didn't think so. (via Bella Sugar)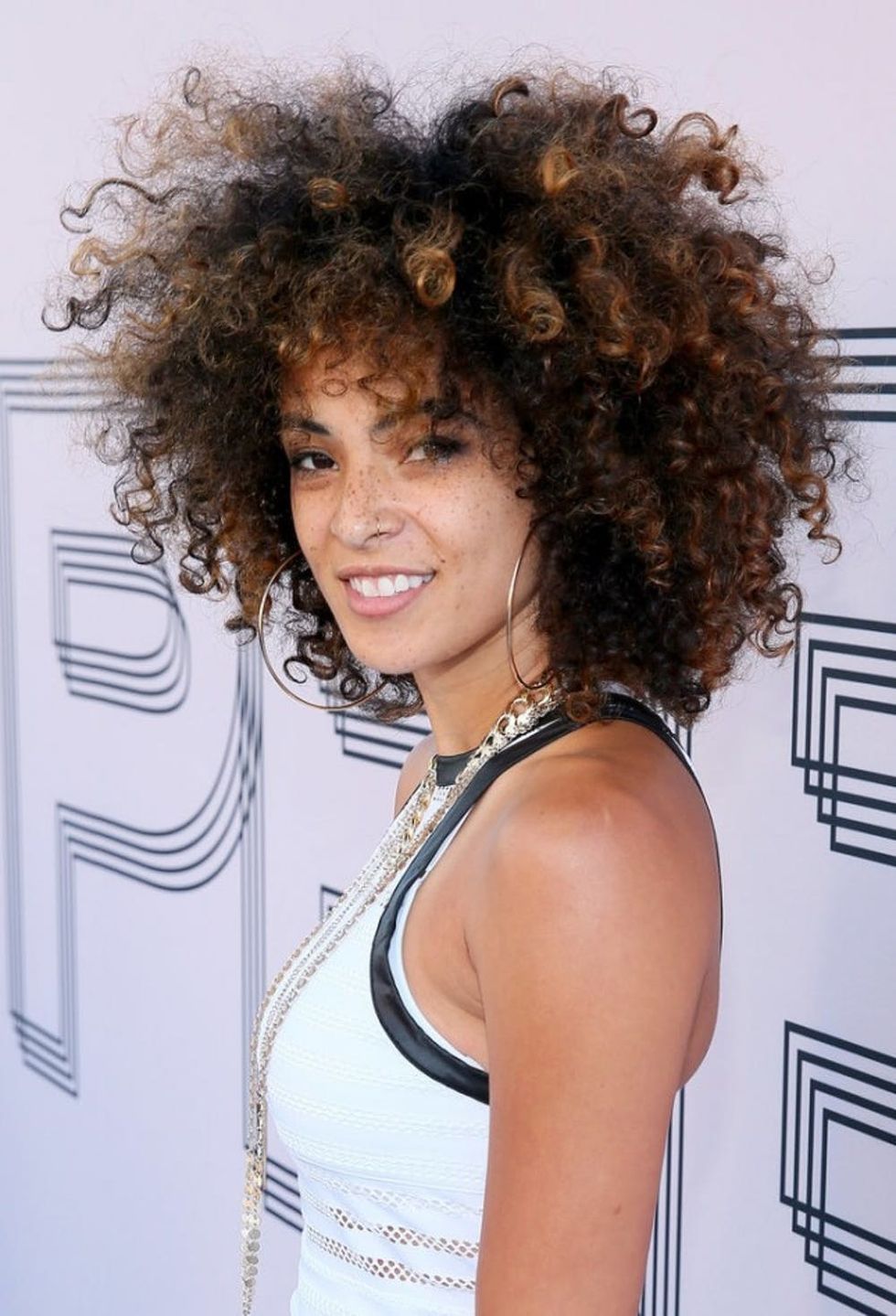 16. Kandace Springs: When you see us rocking the blond-ish tips in our curls next week, know that our new 'do is called The Kandace. (via Bella Sugar)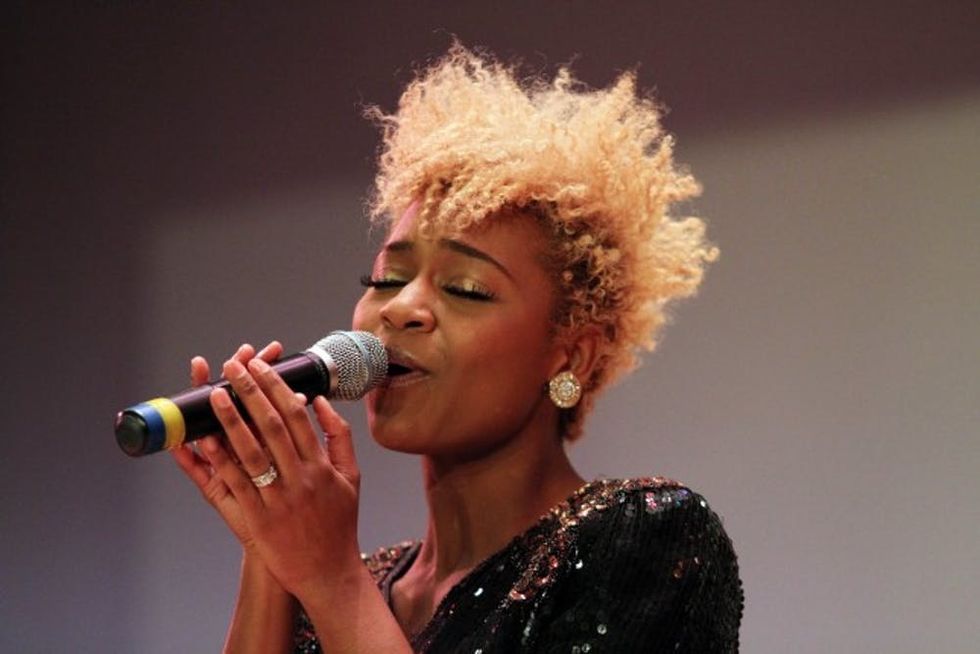 17. Syesha Mercado: From blonde to reeeally blonde, Syesha isn't afraid to experiment with color — her daily hair regime includes a wash with Miss Jessie's Creme De La Curl and Conditioner, a towel dry and a three-times a week treatment with the Rapid Recovery Treatment. (via Curly Nikki, image via Chicago Now)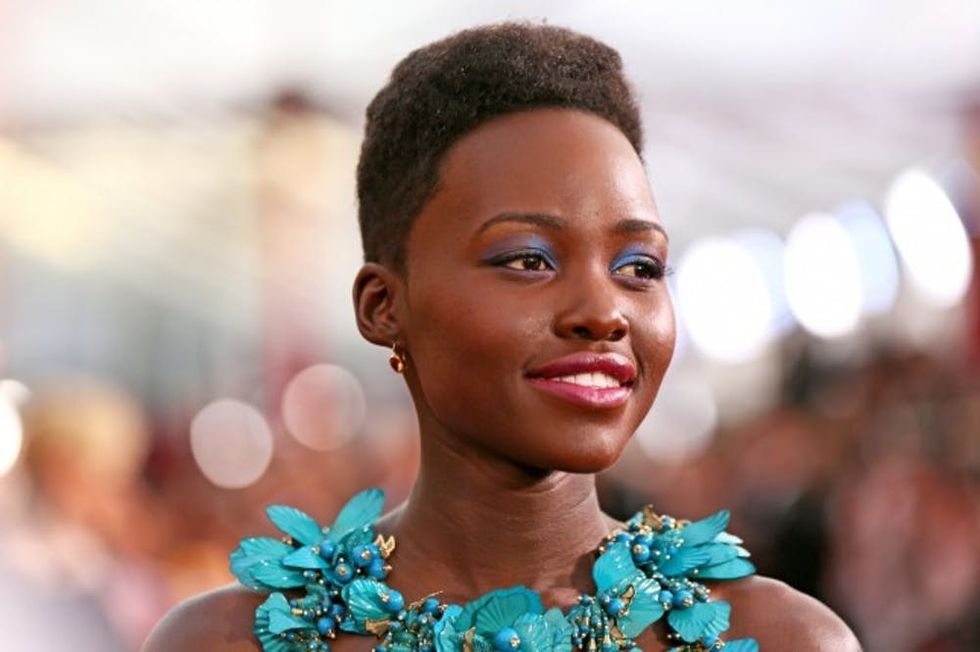 18. Lupita Nyong'o: Her natural, low-cropped style is the perfect complement to her glowing complexion. Want the look yourself? Lupita's stylist, Ted Gibson, suggests using lots of shine sprays and emollients to give your look a brilliant shine. (via Afrobella, image via MXDWN)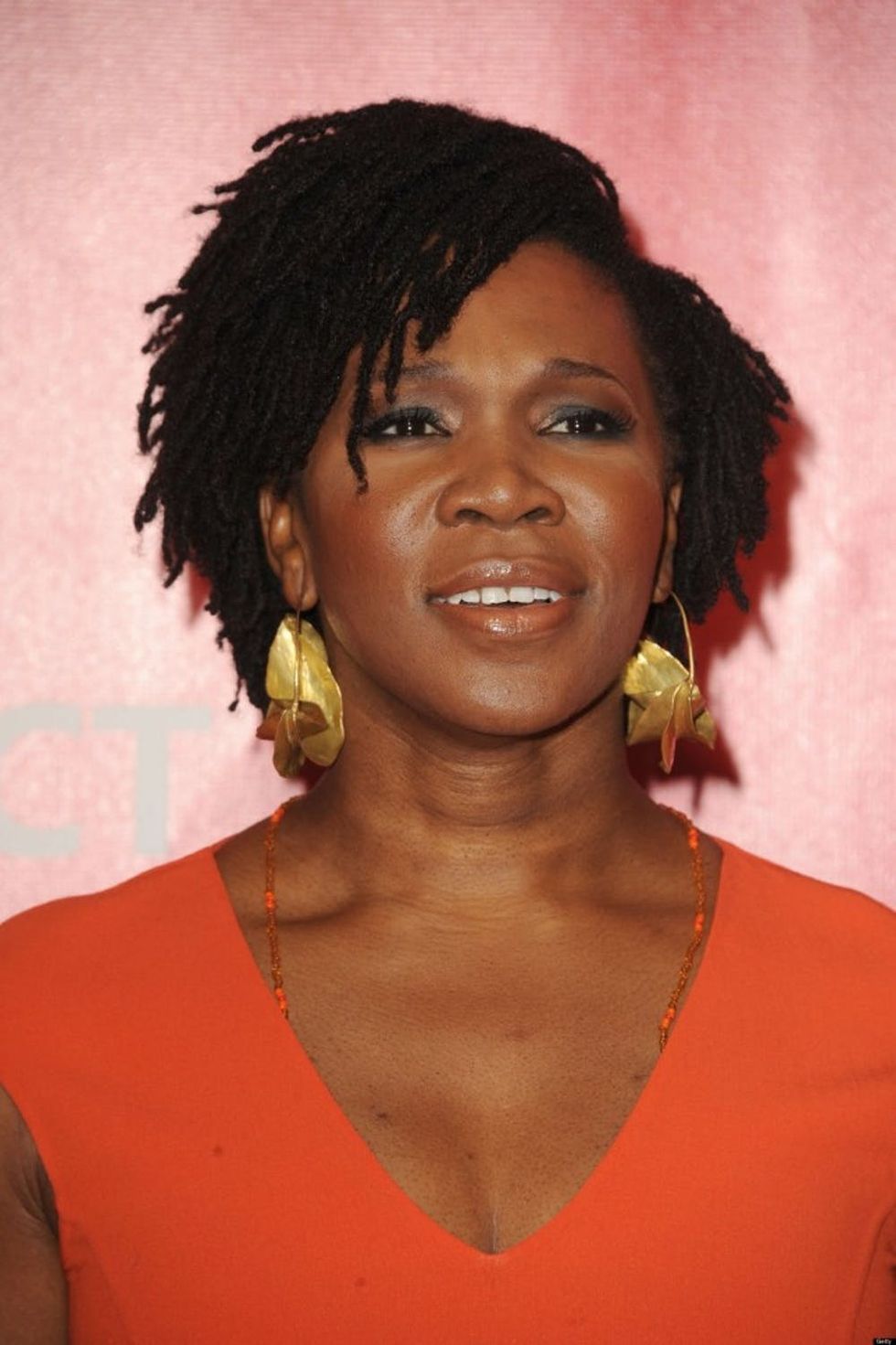 19. India Arie: We'll let Ms. Arie sum it up: "I am not my hair, I am not this skin, I am a soul that lives within." (via Huffington Post)
Are you inspired to let your curls go loose and free? Let us know in the comments below!