How to Create Valentines from Your Phone (+ Free iTunes Giveaway)!
Feb 09, 2013
Want to send quick, creative, and personal Valentines to all the folks you love? Us too. After all, a day celebrating love is definitely about more than just your significant other. Well, brand new on the greeting-cards-from-your-phone scene is Cleverbug, an easy way to do just that.
---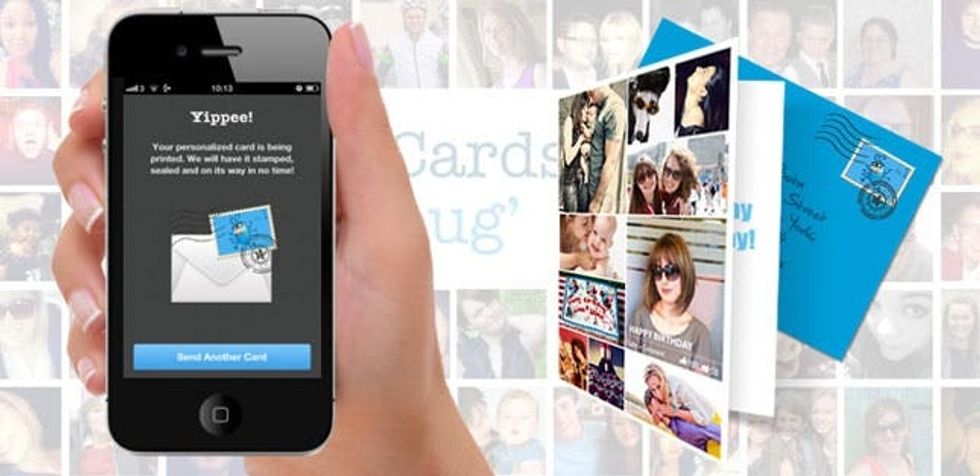 After you download the app and connect via your Facebook account, Cleverbug will pull up all of your friends so you can choose who to send cards to. Once you've found the right friend, scroll at the bottom of the app to choose different types of card options. There are cards for specific ages, holidays, etc.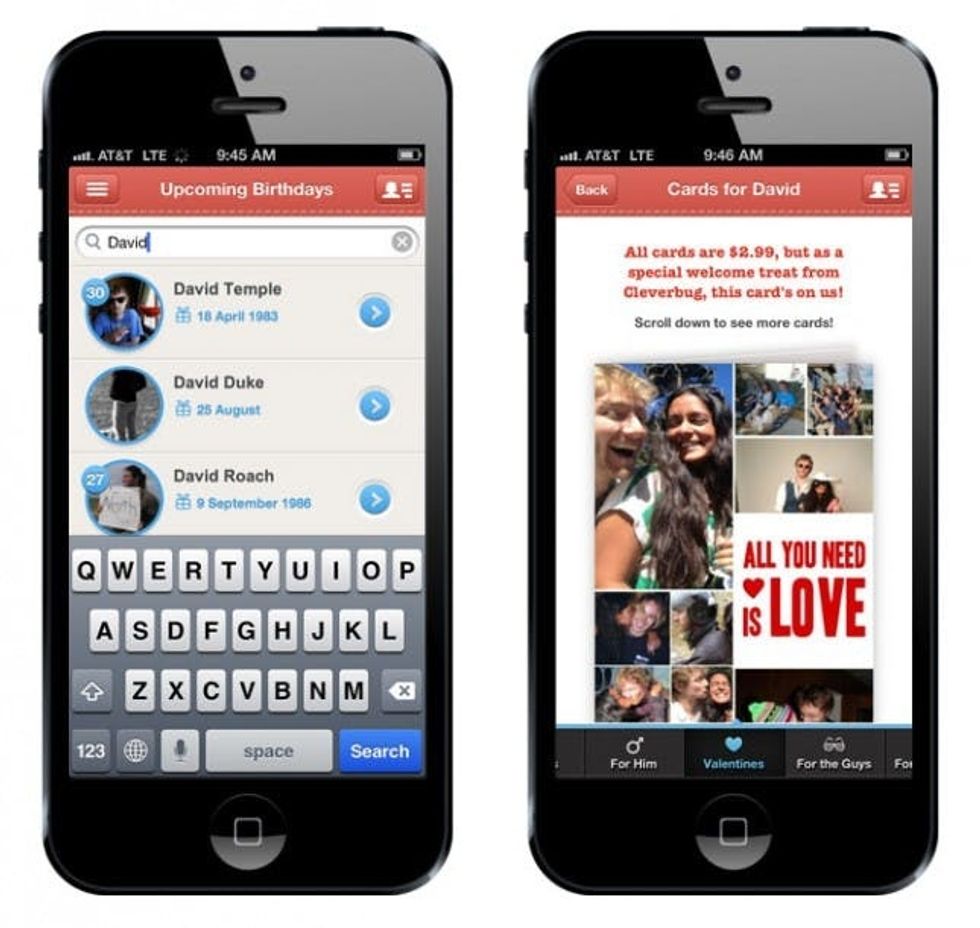 What's awesome about this card-making app is that it pulls in Facebook photos of you and whichever friend you've selected. It suggests a few options for cards and lets you customize as you like.
Choose from other Facebook photos or photos on your phone.
Customize to your heart's content, and be sure to look at all the different options before going postal ;) Your first card is free – just pay for postage and send!
And, because music is an integral part of any proclamation of love, we've partnered with Cleverbug to give away 5 iTunes gift cards good for $50 a pop. That's like… more than 25 love songs worth of awesomeness! (As of now, Cleverbug is only available on iPhone which limits this contest to iPhone users only. We promise more goodies for all of you in the coming weeks!)

UPDATE: Congrats to Vanessa Leonard, Nicole Dohoda, Kate Pastelak, Samantha Huddy Browell, and Paula Lie Tsukumo for winning this giveaway!
Here's how to enter in the comments below:
1. Download the (free!) Cleverbug app.
2. Tell us your favorite love song.
3. Tag a friend who loves keeping in touch and rocking out as much as you do. (Tagging is just like on Facebook, start with @ and start typing your friend's name.)
Your comment entry should look like this:
This giveaway closes on Thursday, February 14th. Winners will be selected at random. You can read all about our contest terms here.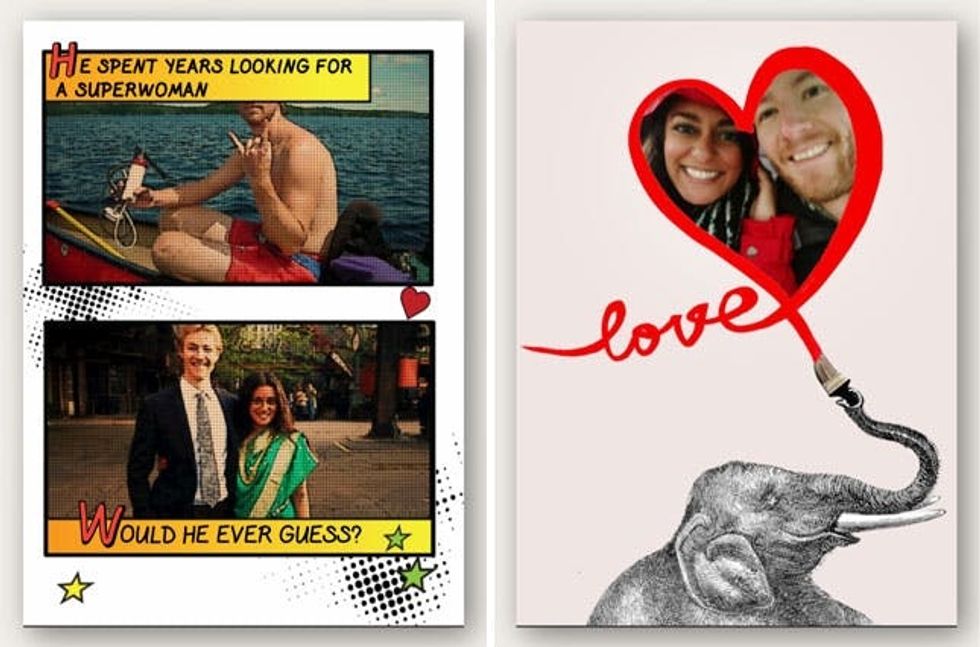 If you have any questions about this giveaway or just want to say hello, give us a shout in the comments below!
Anjelika Temple
As Co-Founder and Chief Creative Officer of Brit + Co, Anjelika Temple brings her voracious consumption of all things creative and colorful to DIY projects, geeky gadgetry finds and more. When she's not DIY-ing her heart out, you'll find her throwing dinner parties with friends or adventuring with her husband David, their daughters Anokhi and Indira, and their silly dog Turkey.
Tech