How This Mom's Cancer Diagnosis Inspired a Line of Beauty Products
Oct 19, 2015
Never doubt a mom on a mission. Moms all over the world have invented new medical treatments, taught themselves coding and a whole mess of other things that helped their families and the world at large.
Kate Ansari's momspiration moment came when she was diagnosed with thyroid cancer while pregnant with her first child. According to her blog Kate was a TV news producer prior to her diagnosis but when she got sick Kate says she realized her "sexy job's not-so-sexy salary wasn't worth the crazy hours and stress." She decided to focus on her health full time to help keep her free of carcinogens.
---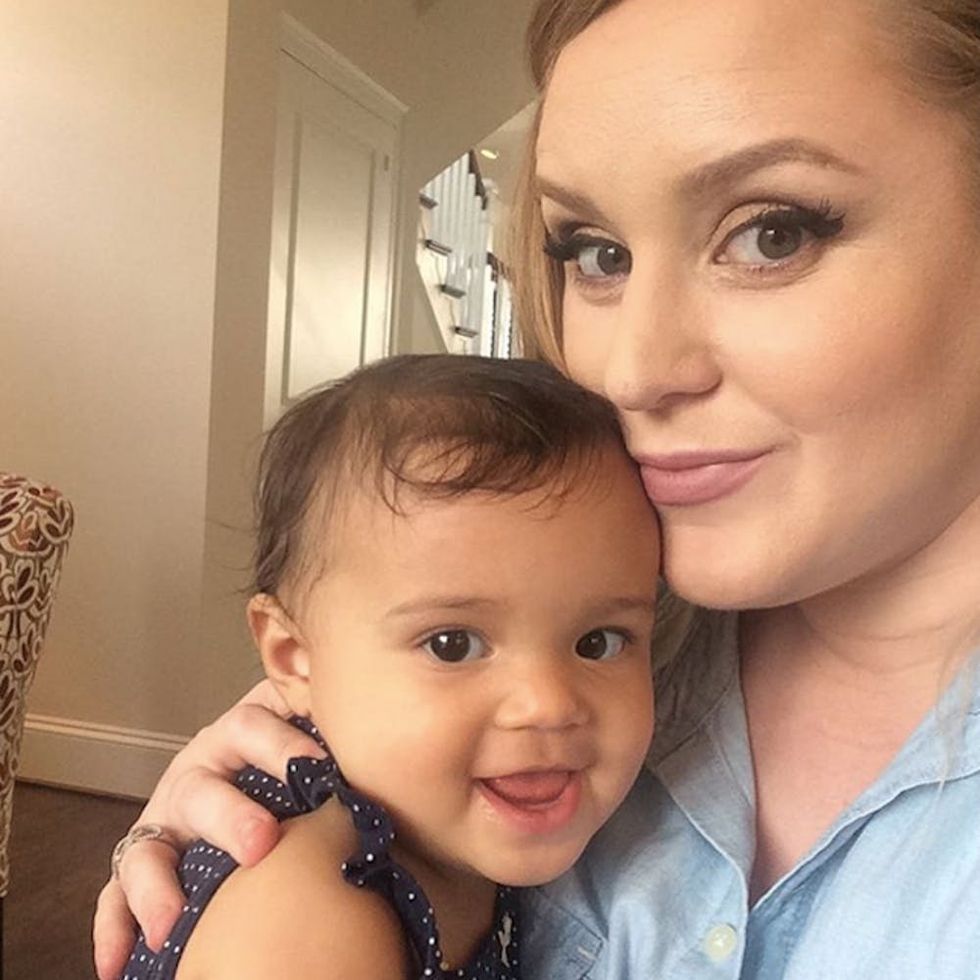 During this time, Kate decided she wanted to start living a more natural lifestyle, eating healthier and becoming more aware of what she was putting on her and her family's skin. As any natural beauty convert knows, once you start reading those labels, you can be overwhelmed by all of the impossible-to-pronounce artificial ingredients in products on the shelves. Looking to make a real change, she teamed up with her sister Emily Derr to create Dear Baby, a line of skin products for babies and mothers made of all natural ingredients. The goal was for all their products to be hand made, baby-safe, pregnancy-safe and natural. Since, Dear Baby Products have became a huge success and are selling on Etsy and at Whole Foods.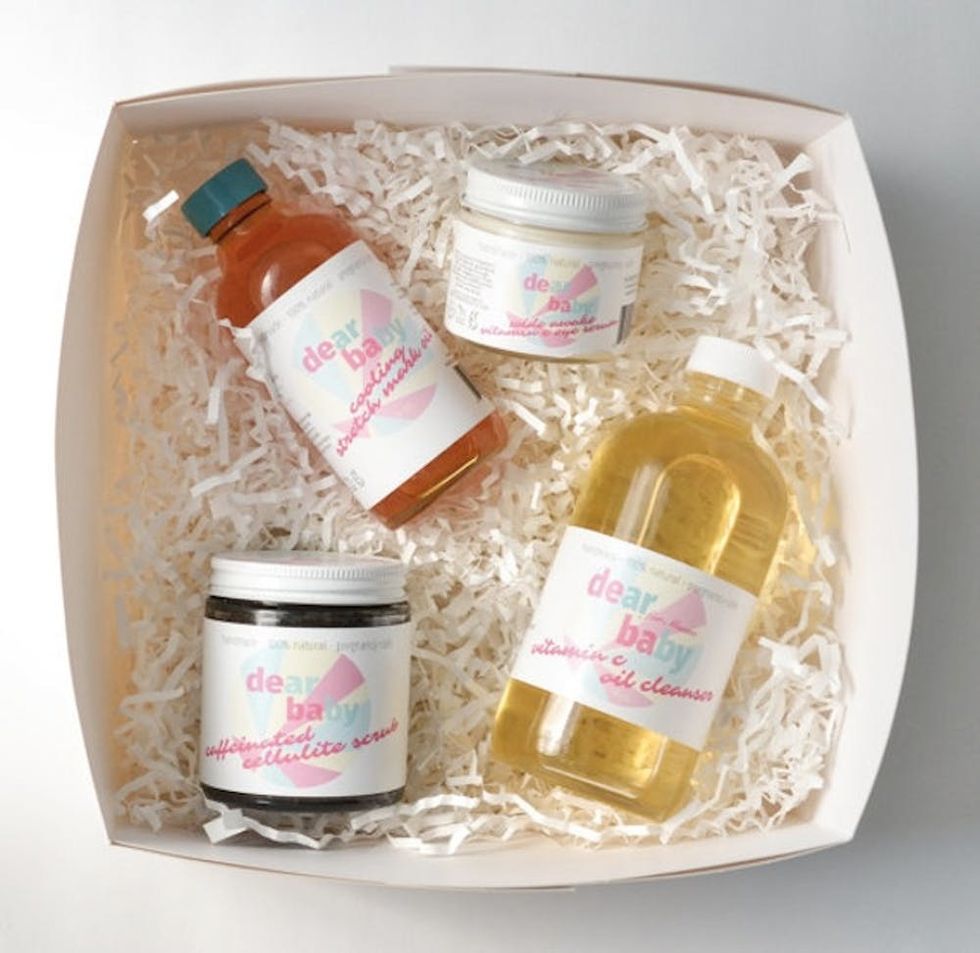 The Dear Baby team also focuses on natural beauty — not just organic, we're talking "love the skin you're in" beauty. In a blog post Kate describes why the website will never sell products like a stretch mark eraser. She says that having children made her body "bigger…with a much different lay out" but that she considers her stretch marks to be souvenirs from the passage of time. "The marks on my stomach come from my children and I'm in no hurry to cover them up," she says adding "if you take nothing else away from this post, remember this: stretch marks don't need erasing."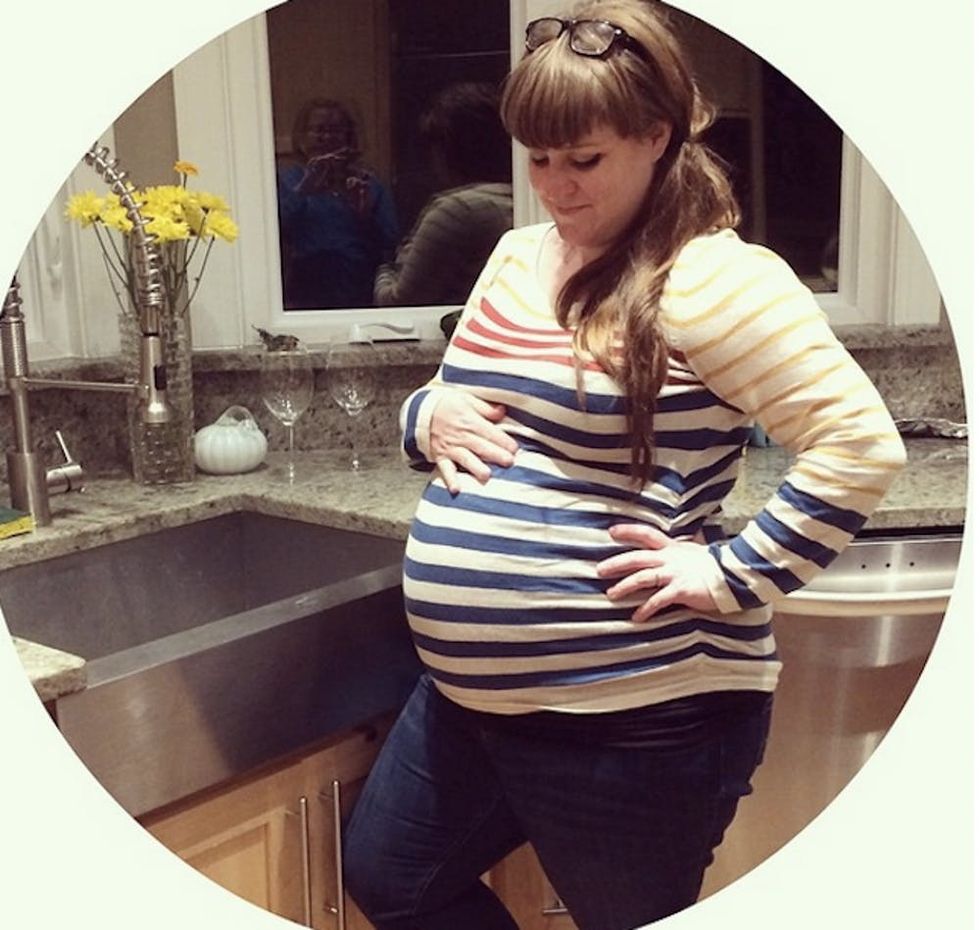 The sisters are currently expanding their line of products to include all natural makeup in addition to all their baby goodies. If you're feeling inspired, check out our natural recipes and whip up some chemical-free treats for yourself.
What skin products are you loving today? Tell us in the comments!
(h/t Dear Baby, photos via Dear Baby and @dearbabyproducts)
Molly Sanchez
Molly Sanchez is a writer, comedian and lover of burritos everywhere. She has written for The Bold Italic, Liquid Bread, Thrillist and HelloGiggles. She devotes her time to Bloody Mary research, exploring San Francisco and promoting wide spread shower beer awareness and appreciation. Find her on Twitter @seriousmolly trying to get famous people to laugh at her jokes or on Instagram @mollyfuckingsanchez where she swears a lot.