6 Ways to Have a Magical Disney Honeymoon
Jun 29, 2018
John Stamos knows what's up. After he married Caitlin McHugh, he whisked her off to Walt Disney World for their honeymoon. (It should be noted that the Disneybounding couple are serious Disney fans — Stamos even has a humongous Disneyland sign in his backyard.) And honeymooning at a Disney Park isn't just for celebs: It's one of the top destinations for post-"I do" vacays in the whole country. Sure, you could go to Vegas, Palm Springs, or Niagara Falls, but do those spots have Splash Mountain, Cinderella's Castle, and themed churros? If you're looking for a memorable honeymoon (or merely a romantic getaway with your boo) we've got a few ideas for you.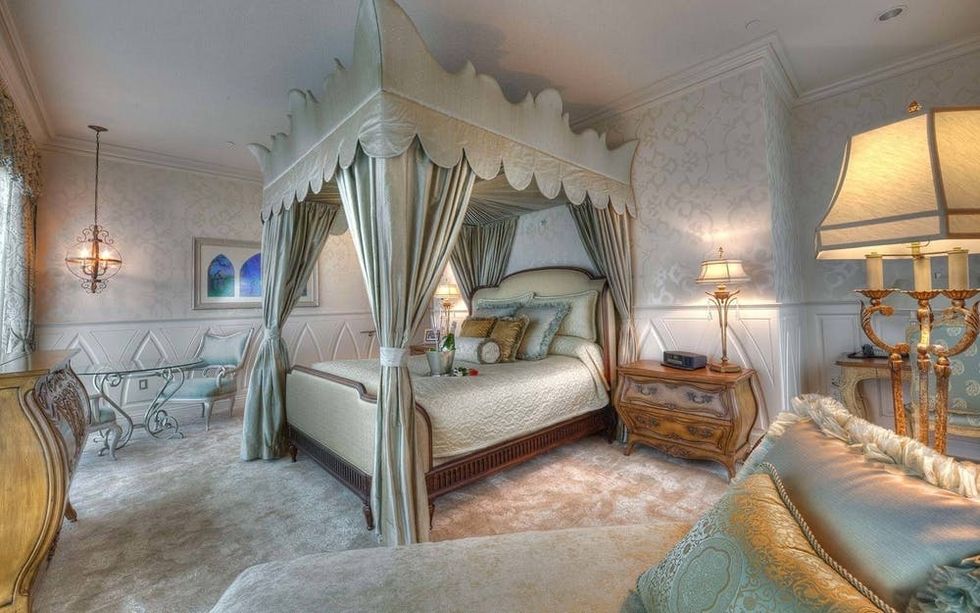 ---
1. Stay in an epic suite at the Disneyland Hotel. There are myriad whimsical suites suitable for newlyweds at Disneyland's legendary hotel. A few of the choices include the exotic Adventureland Suite, the rustic Big Thunder Suite, and the cheery Mickey Mouse Penthouse Suite. The most romantic offering is the Fairy Tale Suite, which features a huge canopy bed, odes to various Disney princesses, and a totally gorgeous bathroom. (Photo via Disneyland Resorts)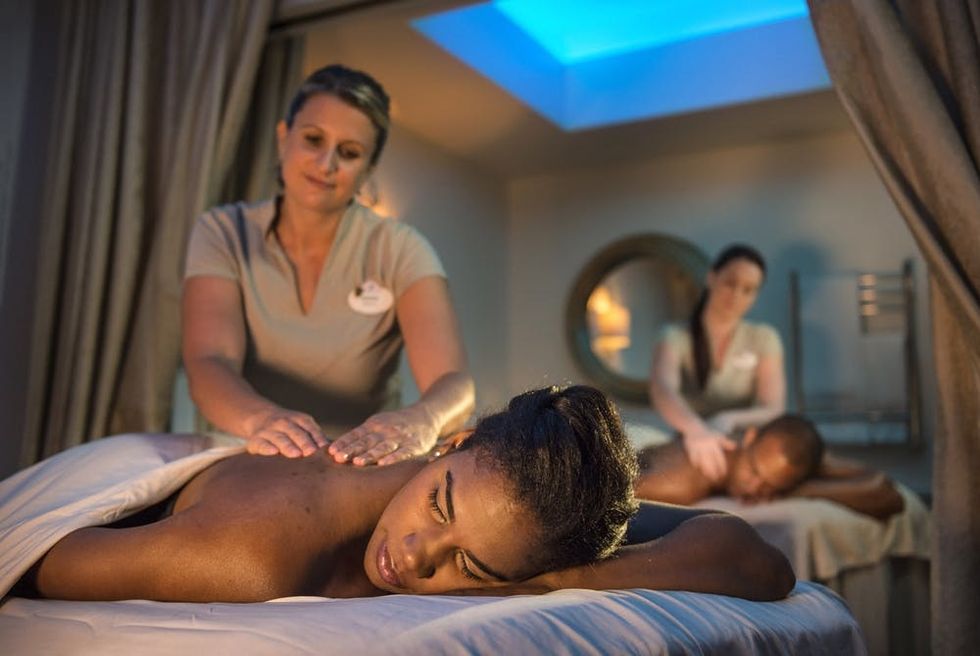 2. Indulge in couple activities at Walt Disney World. After a day at the parks, getting a soothing massage together is pretty much the best thing ever. Beyond spa time, there are oodles of ways couples can indulge in the good life in Disney World: Book a stellar suite (we still can't get over the bungalows at the Polynesian Villas & Bungalows); dine at one of the highly rated restaurants, like the award-winning Victoria & Albert's; or go bar hopping in Disney Springs, with stops at The Edison, Jock Lindsey's Hangar Bar, and the brand-new Wine Bar George. Of course, Disney has special honeymoon packages to choose from, so you can focus on fun instead of worrying about logistics. (Photo via Kent Phillips/Walt Disney World)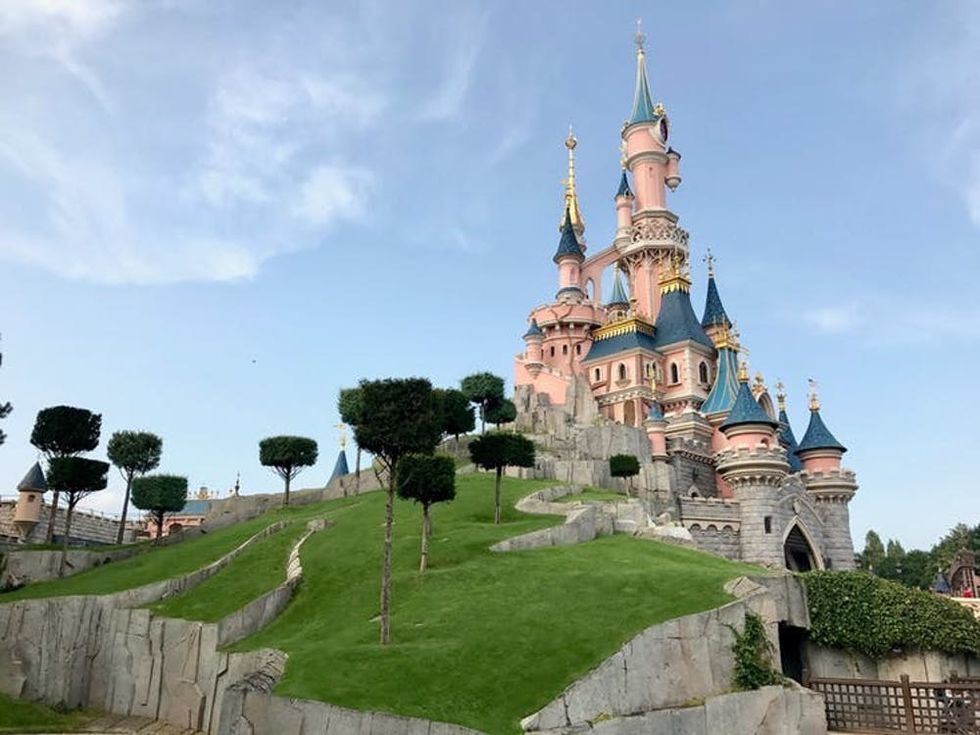 3. Visit a Disney Park in another county. Are you itching to whip out your passport, but do you still want to delve deep into the Disney magic? Book a visit to a Disney park overseas. Honeymooners can visit the beautifully detailed DisneySea in Tokyo, witness the newest attraction magic in Shanghai, dine on Disney dim sum in Hong Kong, or feast on French food at Bistrot Chez Rémy in Paris. If you're feeling really fancy, make it an around-the-world trip and hit them all. (Photo via Sunny Chanel)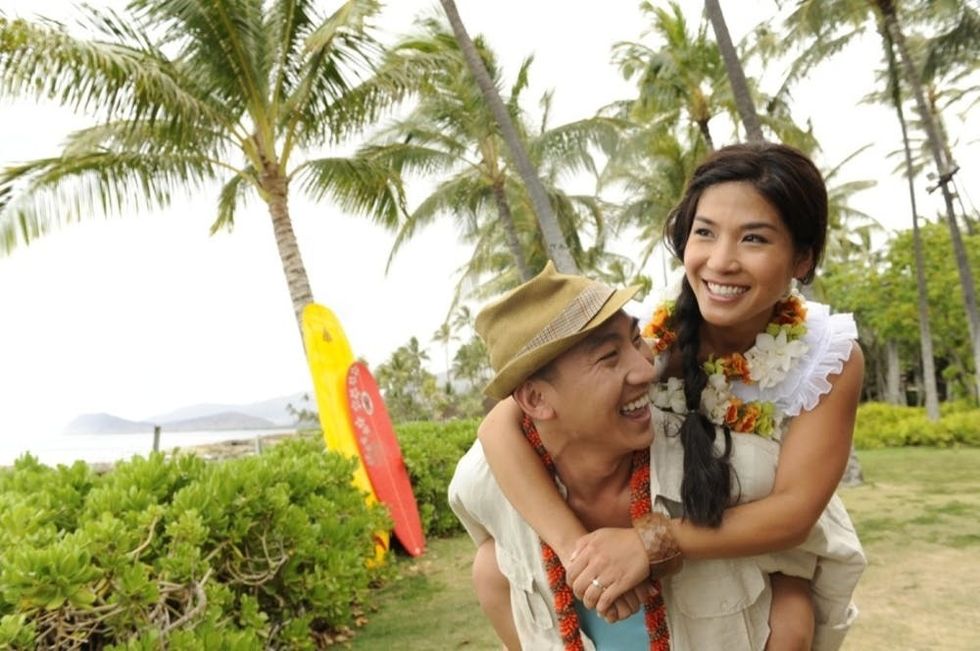 4. Lounge by the beach in Hawaii.Aulani — a Disney resort and spa in Ko Olina on Oahu — has everything a honeymooning couple could want: sun, sand, a stunning spa, and Mai Tais. The prime beachfront location makes for a perfect escape with just the right amount of pixie dust. While there understandably are kids running all over the place, Disney wisely also included an adults-only section, so relaxation really is possible. (Photo via Aulani)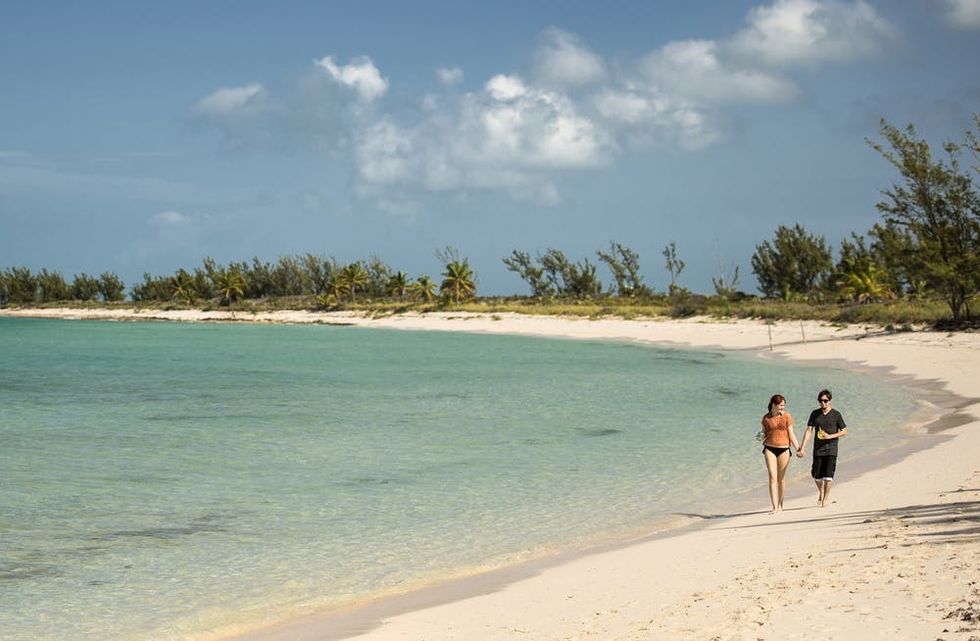 5. Take a Disney cruise. Sea air, a private island, fine dining, photo ops with everyone's favorite couple Minnie and Mickey, we are down with it all. Disney Cruise Line — with destinations in the Caribbean, Mexico, Alaska, and Europe — has something for everyone. Honeymooners will love the adult-exclusive beach on Castaway Cay, delicious meals at adult-exclusive Palo, massages at the spa, and sipping Champagne at the theme bars. (Photo via Kent Phillips/Disney Cruise Line)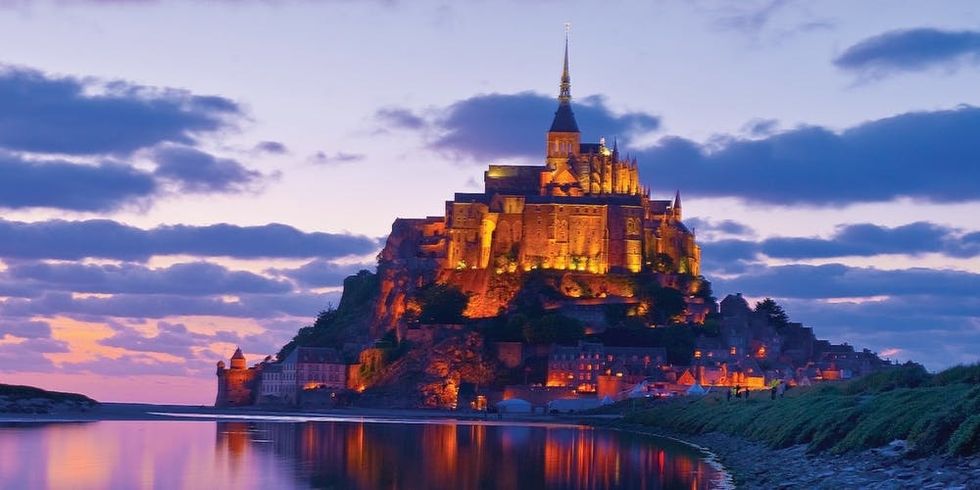 6. See the world with Disney.Adventures by Disney — the Walt Disney guided tour company — offers crazy cool group travel experiences: Norway, France, China, Peru, and Japan are just a few of the destinations you can sign up for. While many of the trips are geared toward families, they also have a host of adult-only trips with special facets designed specifically for the grown-up traveler. Warning: It will be hard to choose between going on a safari in South Africa, visiting Angkor Wat in Cambodia, witnessing the splendor of the Grand Canyon, or taking a river cruise down the Danube (which we did, and it was awesome). (Photo via Adventures by Disney)
How do you do romance at Disney? Tweet us @BritandCo!
Sunny Chanel
Sunny Chanel is a freelance writer as well as the founder of the whimsical site Wonder and Company. When this proud San Franciscan isn't writing, working on her fixer-upper or doing crafts, she is playing dress up with daughter and planning her next trip to Disneyland.
Travel