DIY Astro Guide: What Your Horoscope Means This Week, 7/11/2016
Jul 11, 2016
Don't underestimate the power of a Monday: It has the potential to be as game-changing as you make it to be. Mark our words: This is YOUR week to shine. Embrace small risks as they come (both on the career front and in the sartorial department), and you could be one step closer to landing your dream job. Can't make it out for 7-11 Day? Whip up your own very boozy alcoholic slushies for a post-work treat and scroll down to see what the stars have in store for you in this week's AstroStyle horoscope.
---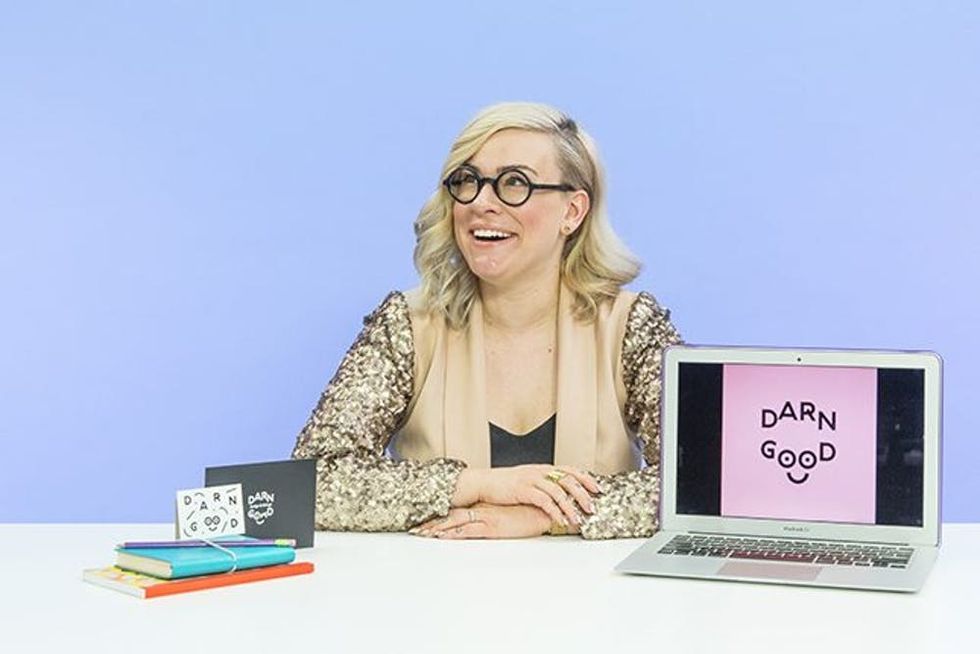 Auspicious Cancer is at it again with a new game plan this week. Want to revamp your bedroom decor? Do it! Ready to quit your day job and become a full-time fashion blogger or graphic design consultant? What have you got to lose?! Keep your eye on the prize and all your wildest dreams could become a reality in the coming weeks.
Read This: You heard it first: This designer shows you how to build a brand the world wants to see. Sign up for this game-changing class today! (Photo via Brit + Co)
Leo: July 23 – August 22
Change can be a good thing, Leo! Ditch your long mane for a sweet summer chop or test drive a crazy fashion trend that you would never try in a million years. Don't you dare settle for blasé when fierce and fearless is so much more your speed.
Read This: These 18 short summer haircuts will have you reaching for the scissors like that. A dramatic pixie cut or celeb-inspired lob? We're so down.
Virgo: August 23 – September 22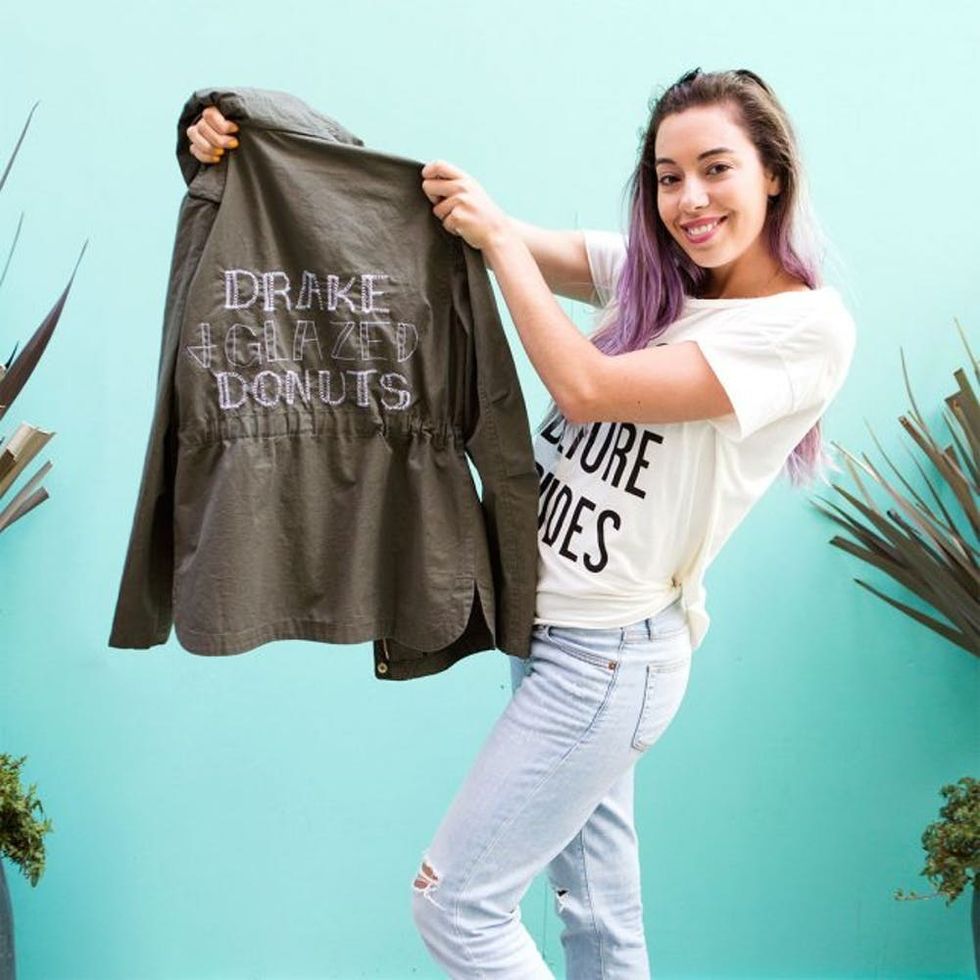 Turn down for what? Get the partying out STAT, 'cause once Tuesday rolls around, your inner grandma will be ready to come out and play. As your nesting tendencies set in, you'll favor meditation and creative pastimes over any crazy GNO.
Read This: 30 going on 80 — sound about right? Get ready to use your sewing machine for easy embroidery on any garment. Take note: This is not your grammie's knitwear! (Photo via Kurt Andre)
Libra: September 23 – October 22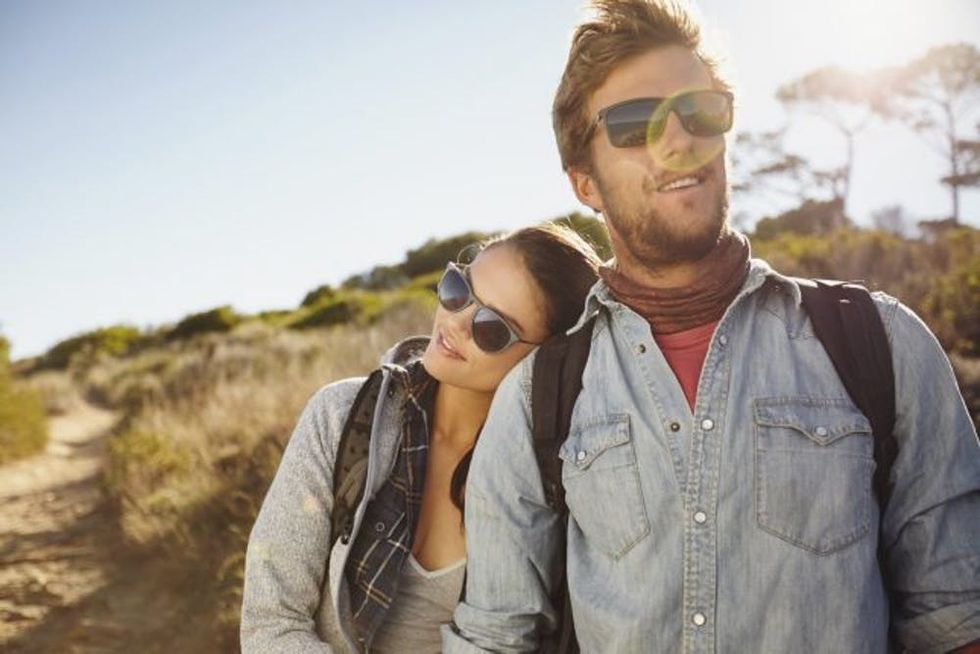 As summer continues to heat up, you're not looking to get swept off your feet in a hot and heavy romance. In the words of JoJo Fletcher, you want someone who's your best friend. Whether you're coupled up or not, keep things on the DL with a double date with friends. Stay away from those too-good-to-be-true types, or at least proceed with caution to avoid a summer of epic heartbreak.
Read This: Keep the adventures coming with these nine summer dates for outdoorsy couples. Hiking with bae to see the sunset? Sign us up, please. (Photo via Getty)
Scorpio: October 23 – November 21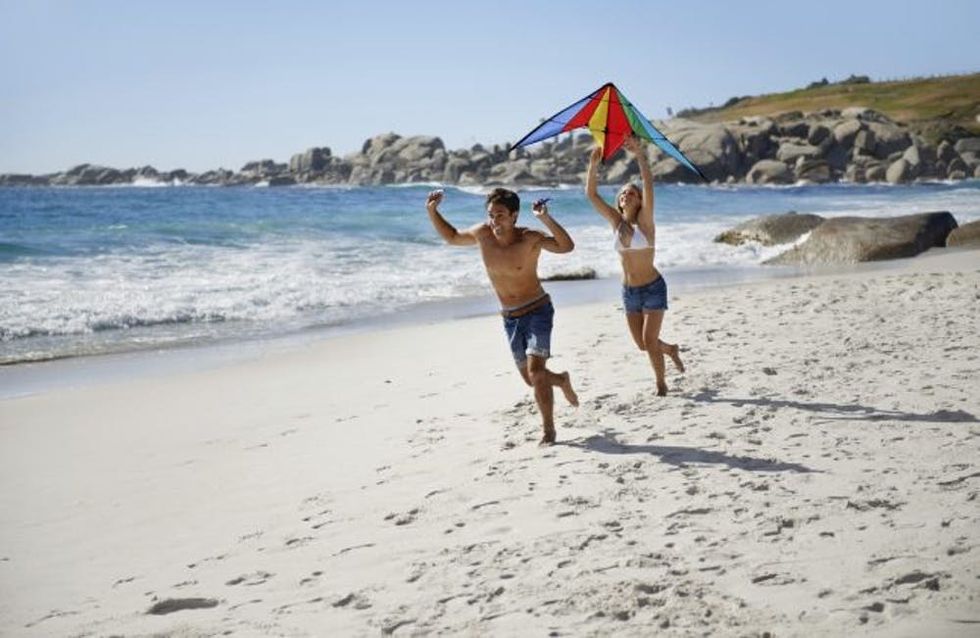 Don't mix business with pleasure, don't mix business with pleasure… Contrary to popular belief, it can be done — but not without its fair share of obstacles. With your career zone on fire these next few weeks, a strictly work-related convo with a prestigious CEO at your dream company could move beyond the friend zone.
Read This: Kick off a summer of romance with these 10 playful first date ideas that aren't mega awkward. (Photo via Getty)
Sagittarius: November 22 – December 21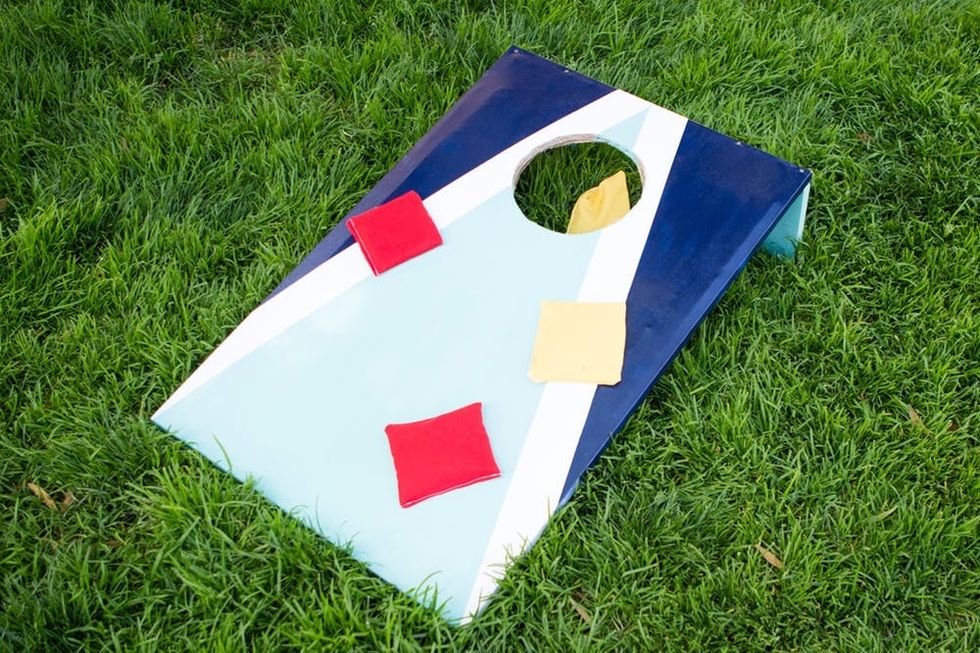 Don't wait until the end of summer to take the road trip of a lifetime. Whether you go solo or join forces with your partner(s) in crime, there's no time like RN to start planning. Queue up your fave Spotify playlists, whip up some tasty Rice Krispie treats and hit the road!
Read This: First things first: Create this portable cornhole game for a fun camping trip or glam-cation. The fun starts NOW. (Photo via Brit + Co)
Capricorn: December 22 – January 19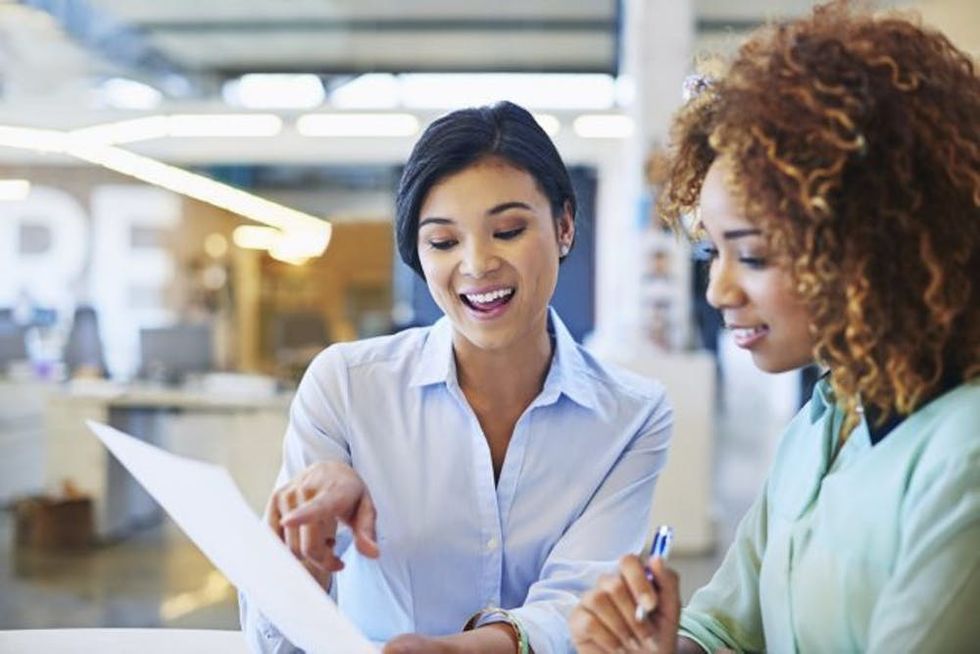 Buh-bye, drama! It's time to ditch needy people who use you for ALL the wrong reasons. You deserve so much better, Cap! Moving forward, just say "no" to overly-demanding requests from colleagues and don't hesitate to cut ties with flaky friends who just want to party.
Read This: As it turns out, helping your coworkers could have this negative effect on your career. Better think twice before offering your services again! (Photo via Getty)
Aquarius: January 20 – February 18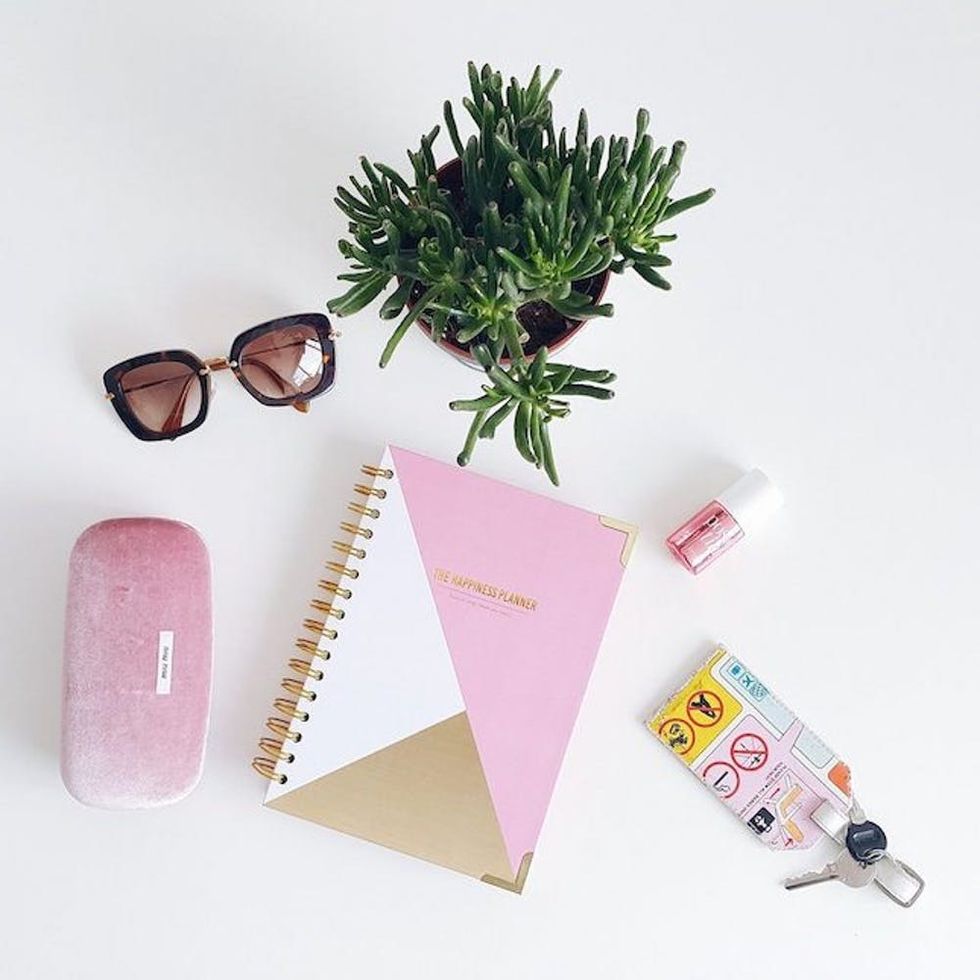 Cool it on the RSVPs, Aquarius! It's not worth losing your personal sanity (and bending over backwards) in an effort to make everyone happy. If you can't fill in as your cousin's plus one at so-and-so's wedding, be upfront about your intentions from the get-go.
Read This: Check out these 13 mid-year planners that will make you want to schedule all the things. Just don't go too crazy now! (Photo via The Happiness Planner)
Pisces: February 19 – March 20
No pain, no game: Allow this to serve as your mantra of the week as you make a serious effort to get back on the fitness bandwagon. Instead of aiming to obtain a killer beach bod, focus on finding a workout that leaves you feeling stronger (and more invigorated) than ever. Once you find your jam (SoulCycle! Pure Barre!), working out will never feel like a chore again.
Read This: Haven't found your groove yet? Check out these nine ways to work out like Taylor Swift's #Girlsquad for major fitspiration.
Aries: March 21 – April 19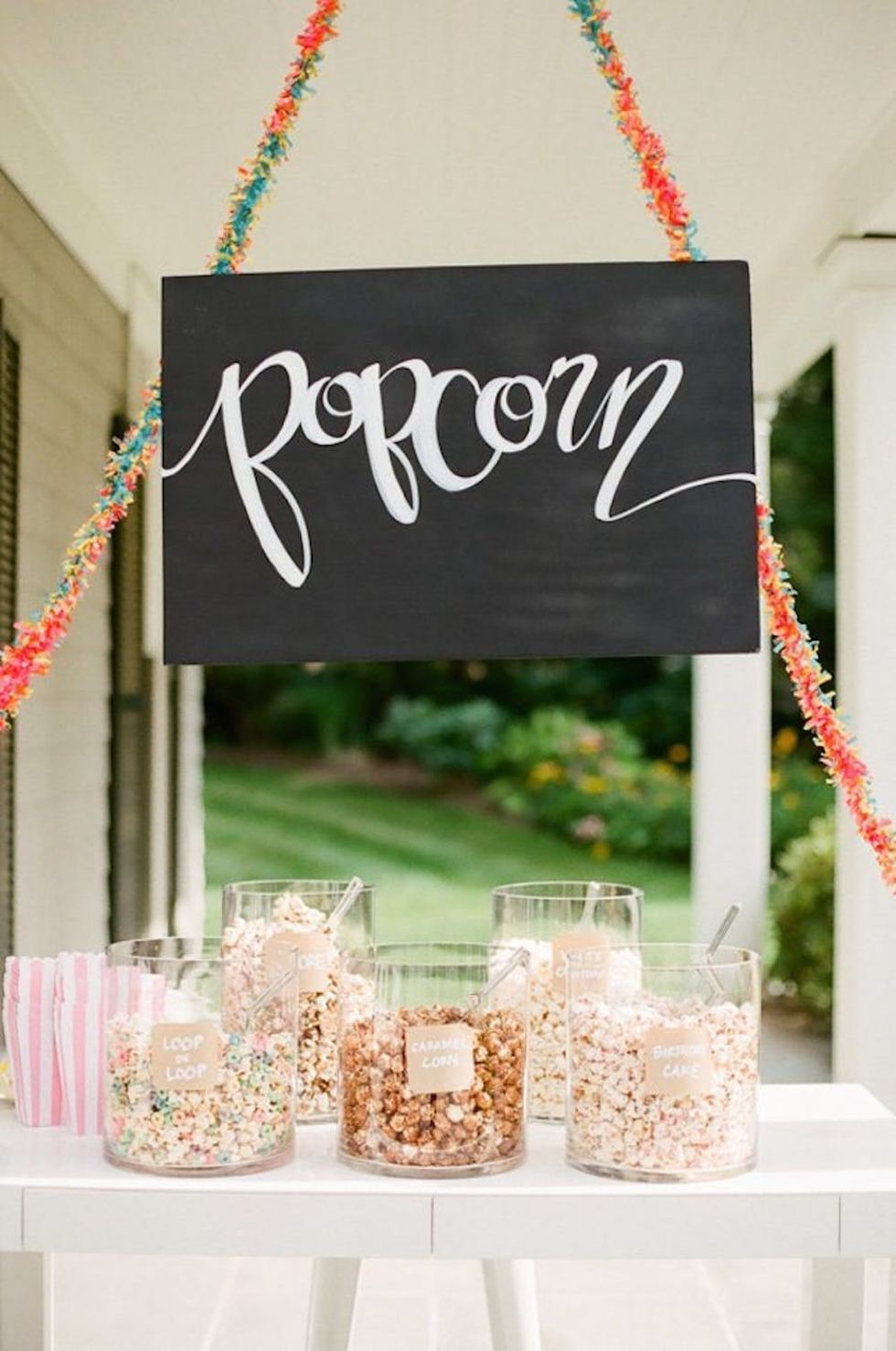 Heavy vibes, begone! With roommate and family drama finally subsiding (for now, anyway), you can dedicate more time to the things you love. If you're someone who craves the spotlight, try your hand at acting in front of a live audience or call up your photographer bestie for some glamour shots that could launch your modeling career.
Read This: Better yet, join forces with your gal pals for a GNI (girls' night in). We've got 17 ways to throw the best outdoor movie night this summer. (Photo via Ruth Eileen Photography / Style Me Pretty)
Taurus: April 20 – May 20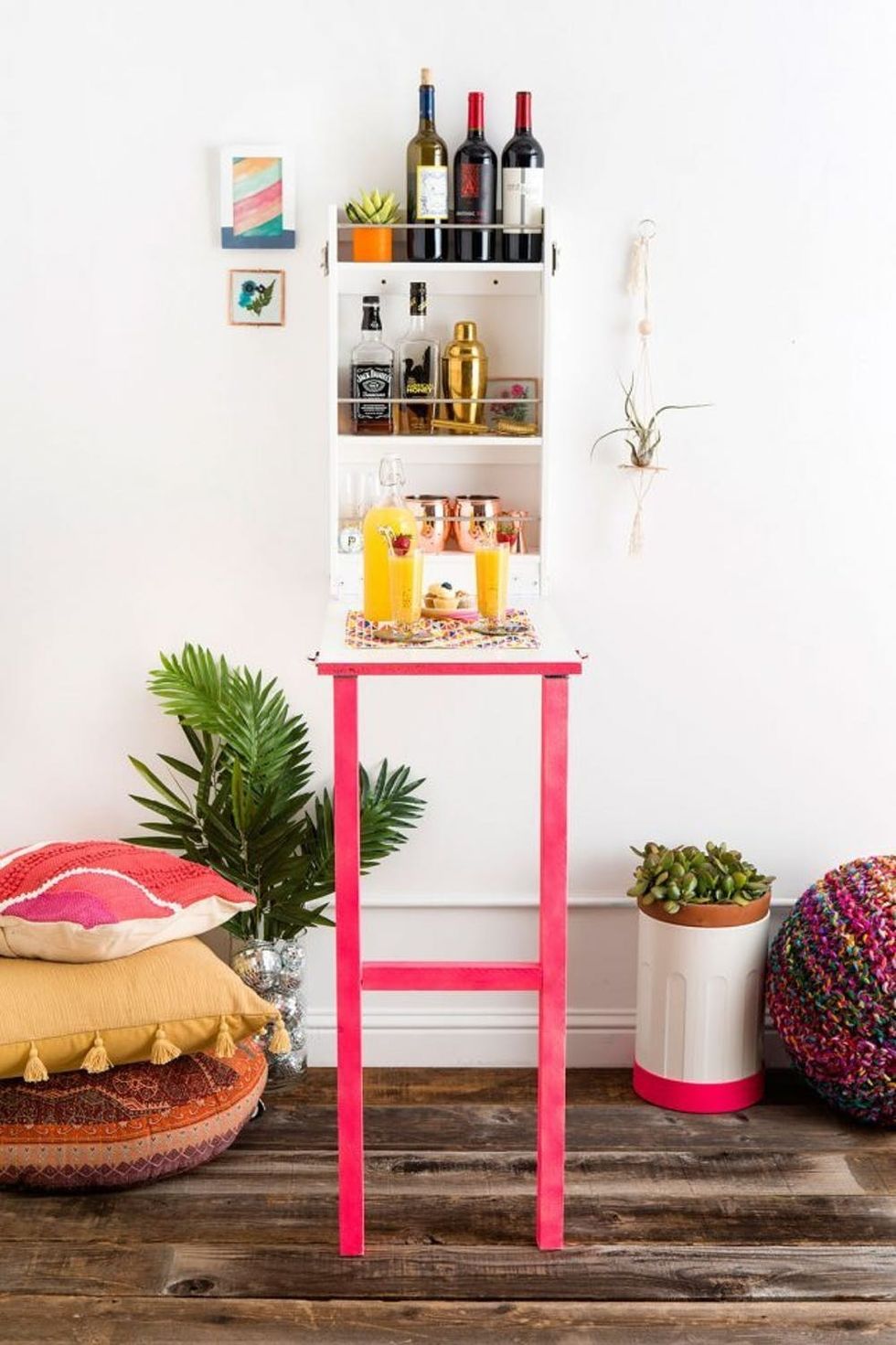 If Chateau Taurus isn't poppin' yet, then it will be once you give it a fresh coat of paint and splurge on some contemporary fixtures. Being the hostess with the mostess that you are, you may be tempted to invest in a fancy set of dishes and some Champagne flutes — just be sure they're within your budget before hitting "add to cart."
Read This: Look no further than these 17 DIY decor projects that'll ensure you get your rental deposit back. It's ah-mazing what a little TLC can do to enhance your living space. (Photo via Brit + Co)
Gemini: May 21 – June 20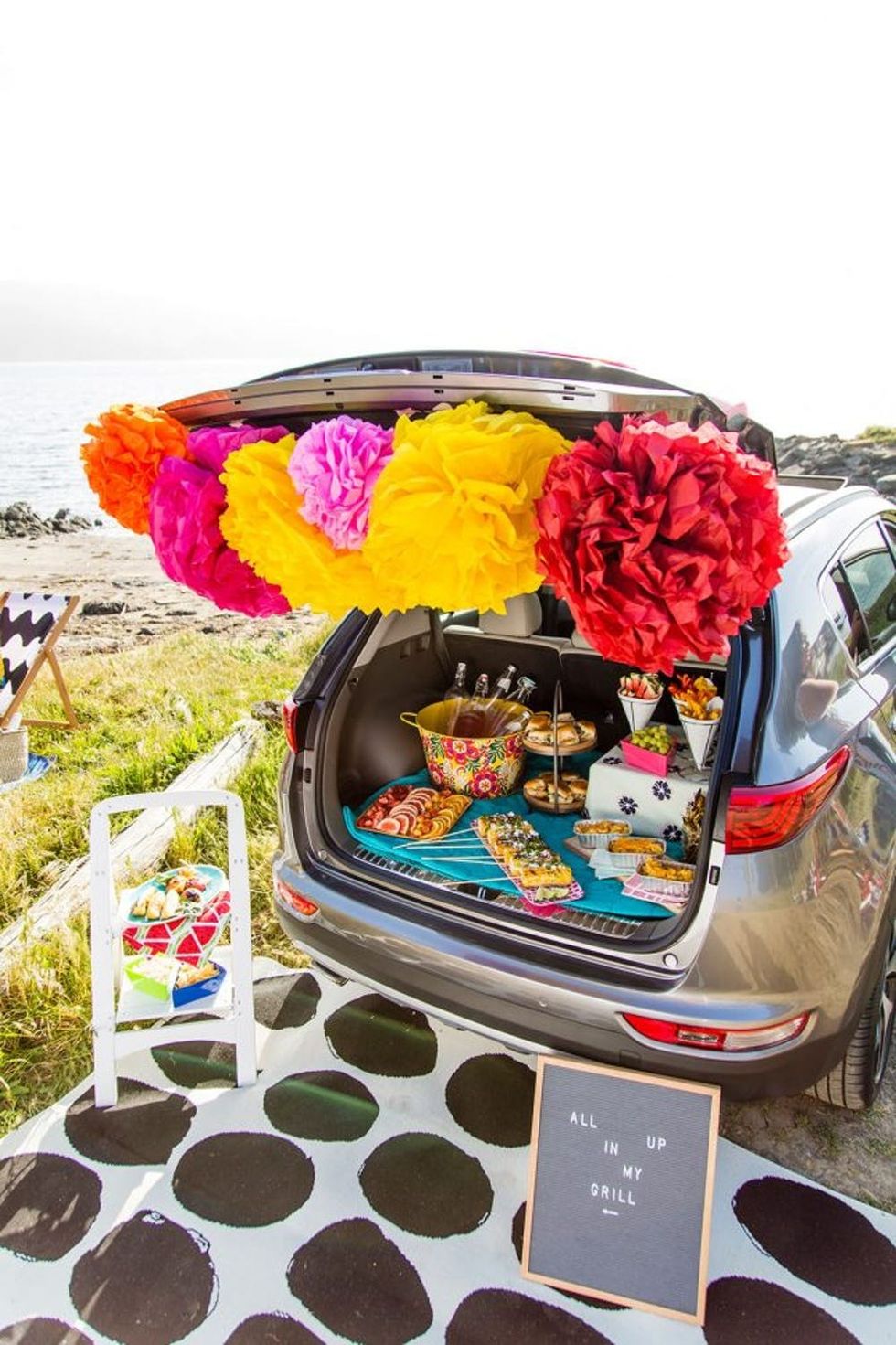 Even self-proclaimed go-getters like yourself deserve to let loose every now and then, Gem! When you're not crunching numbers in the office, you best be hosting a backyard BBQ or heading to the beach for a spur of the moment getaway.