The 10 Best E-Card Apps for Last Minute Greetings
Dec 20, 2012
Holy crap, it's almost Christmas and you just realized you forgot to send Christmas cards! At this point, it's too late to send your custom holiday cards, so e-cards it is. The thing is, some e-cards are really, really lame. That's why we've taken it upon ourselves to round up 10 of our favorite e-card websites and apps. Now get those greetings out! *Unfortunately since this article posted, Cocodot has closed their doors. Luckily, there's still 9 other options to make some beautiful ecards!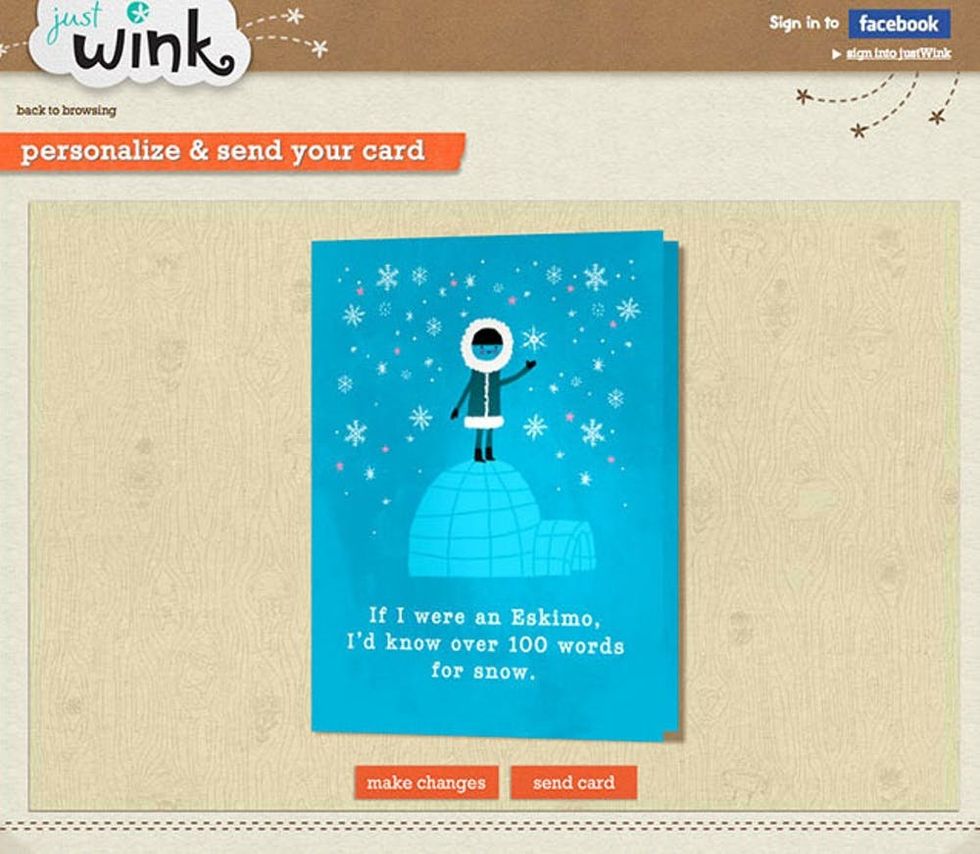 ---
1. justWink (free): justWink is American Greeting's solution to e-cards. Not only do they have matching cards in store, you can create greeting cards via their website or on their mobile app. You can also link to your Facebook account so that you can directly post to Facebook, or get birthday reminders via Facebook. If you like fun, quirky cards, you may want to justWink.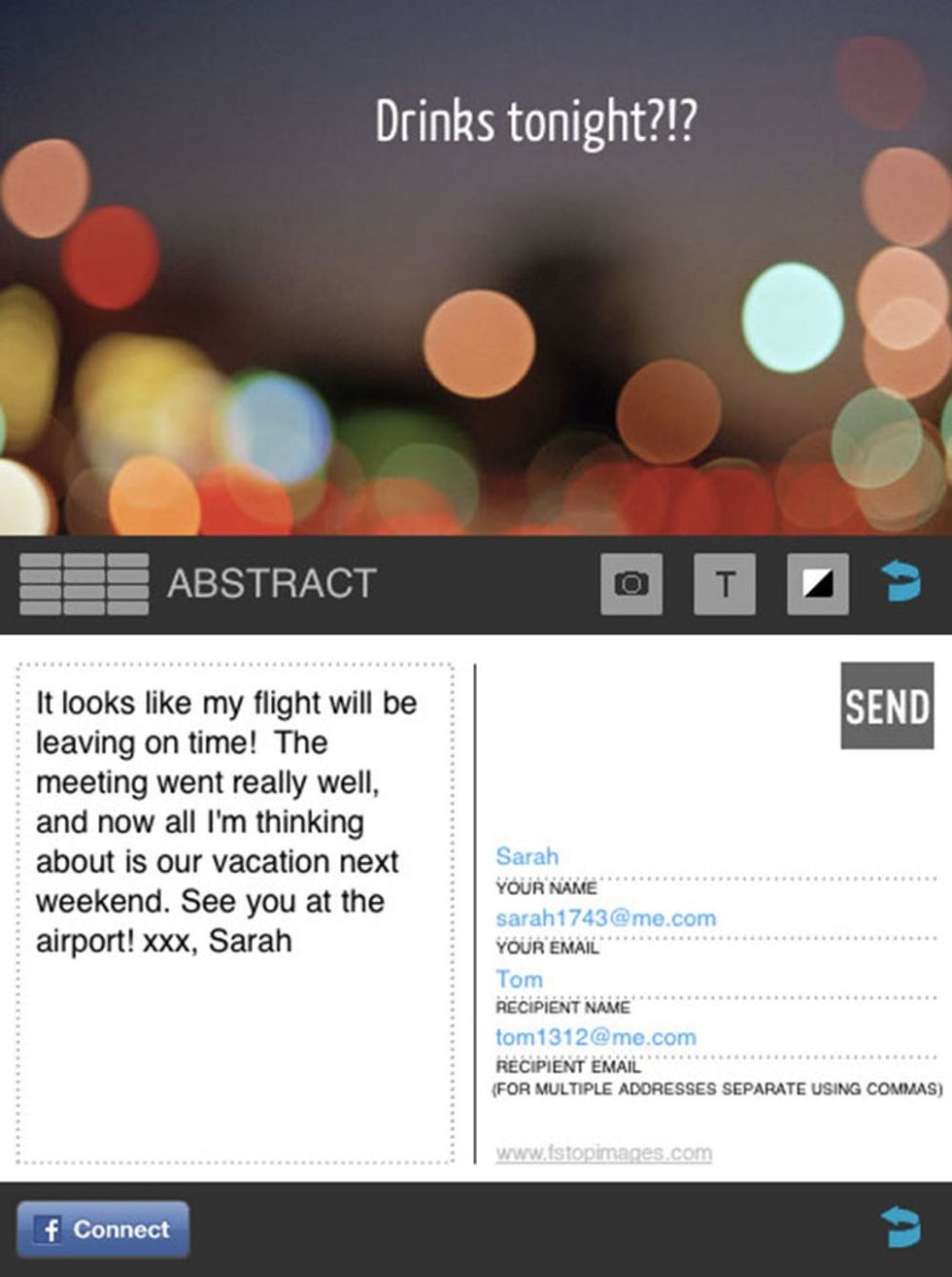 2. fCards ($1): For the minimalist who loves clean, modern cards, fCards is the app for you. You can select from their simplistic stock photos, or you can upload your own photo to personalize and send. They maintain a stylish, postcard style layout that's easy to use. You can also share on facebook directly through the app. This is a great app for the not only the holiday but also for the everyday.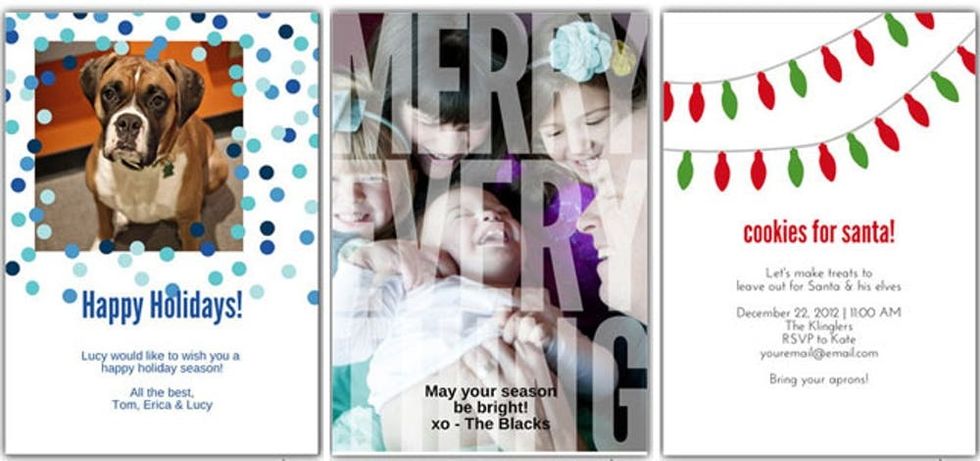 3. Red Stamp (free): Red Stamp does it all: email, text, tweet, Facebook, Instagram and mail your cards. In addition to being able to send your stunning cards multiple ways, you also have a virtual mailbox to help you keep track of what cards you've sent, your favorites, and your premium cards. And don't worry, you can still use it beyond the holidays! Red Stamp also creates beautiful invites and cards for other occasions.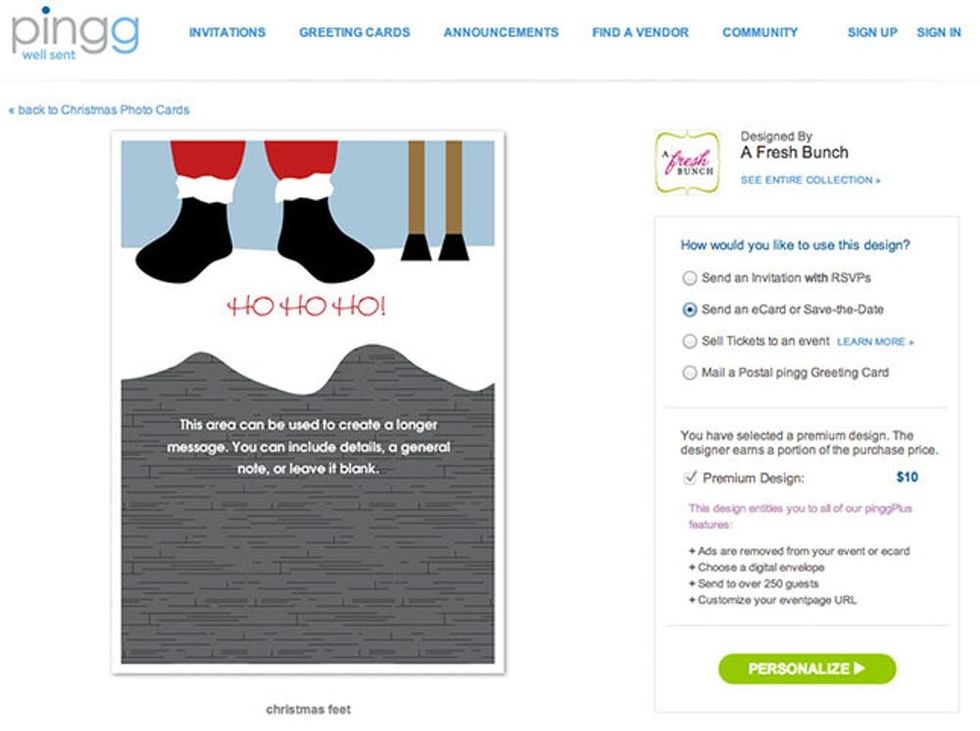 4. Pingg ($0-$10): Pingging isn't just for work anymore. Pingg is an e-card company that uses designs from independent designers, charities, and brands to create a vast library of ecards to send. What we like about Pingg is that it pays attention to detail. Not only can you customize the card, you can also customize your virtual envelope that the card comes in. During non-holiday season, Pingg is also great for party planners– you can send invites and track them via email, Facebook, or postal mail. It's so handy all year round!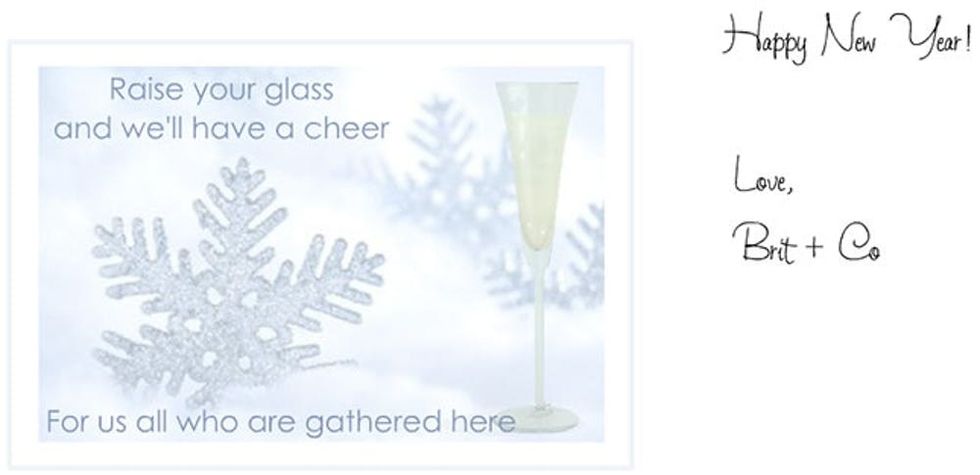 5. Care2 (free): Care2 is a unique company. They create animated e-cards that, when you send, generates donations to different charities around the world. When you send an ecard, you earn a butterfly credit. As you collect credits, you can eventually cash them for gifts such as safe, clean drinking water or help for shelter pets. Send ecards that also help support the community? Count us in!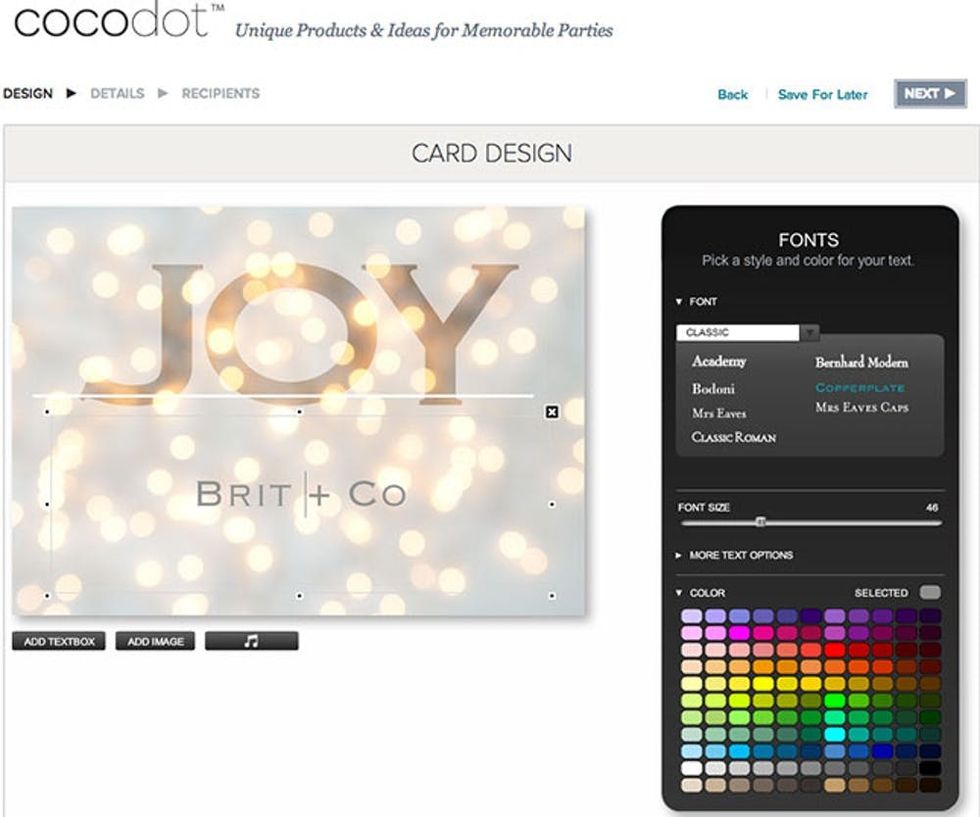 6. Cocodot (free): *Note: Sadly, Cocodot has closed their doors after this article posted. Cocodot has beautiful cards for customization that are also free. What we like about Cocodot is that not only can you add your own photos, but they have more personalization options than the standard. They offer a large selection of fonts and ability to change the size and color of your message. For those who are nitpicky about the details, Cocodot is perfect for you. They also have designer collections, with cards designed by Giada De Laurentiis and DKNY.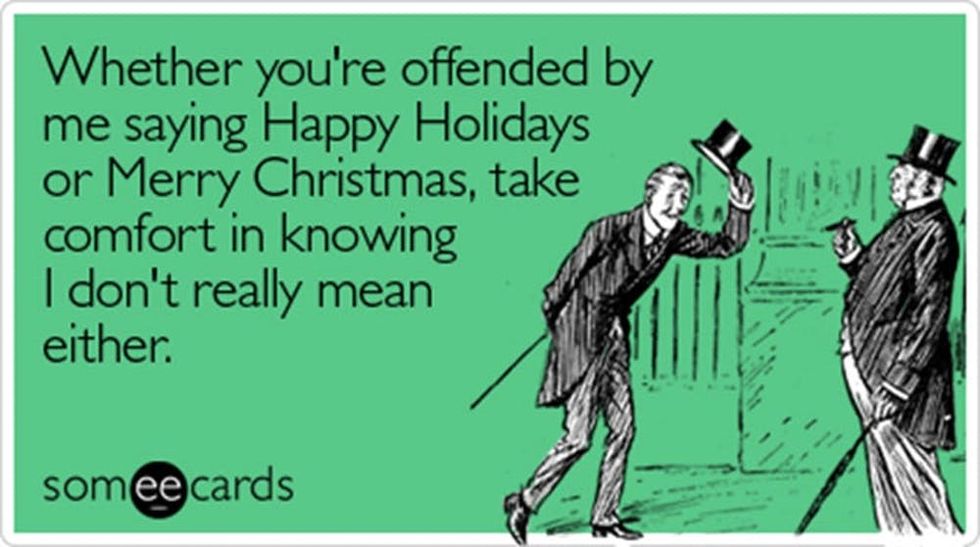 7. Someecards (free): If you're looking for a unique, dry, tongue in cheek card, then Someecards is perfect. Steering away from holiday cards, Someecards creates snarky cards for all our inner hipsters. You may have seen pictures of their cards all over social media, but now you can send them on your phone too! We especially like this one aptly labeled, "Polite Scorn".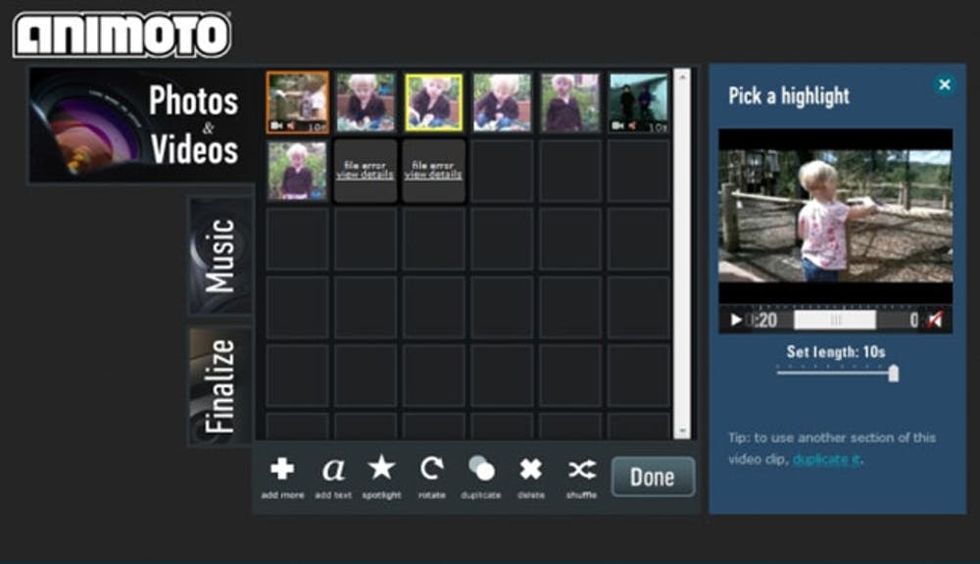 8. Animoto (free to $5/month): Looking for a unique holiday card to send to those grandparents and family? Try using Animoto. Animoto analyzes your photos, video clips, and music, and combines them together to create a professional holiday video card. They have different styles– birthday, holidays, etc. to make sure your video fits the occasion. You can also share your video on various social networks, including Pinterest!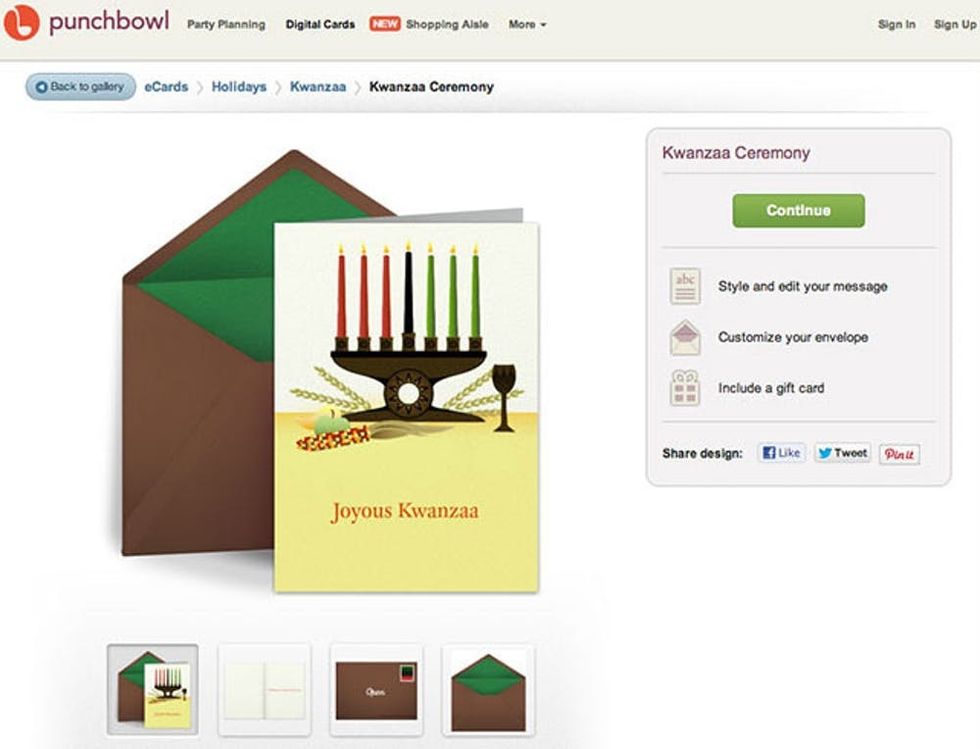 9. Punchbowl (free): Punchbowl sends e-cards, but focuses on making them seem as "real" as possible. Not only do you customize the card itself, you can even personalize the envelope liners, rubber stamps, and postage. What's also more convenient about Punchbowl is that you can include a gift with your e-card, such as a gift certificate to retail stores including Gap or Sephora.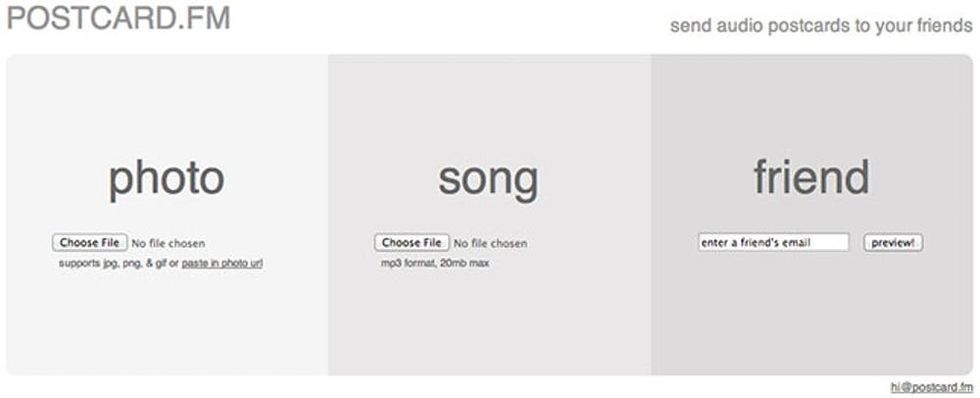 10. Postcard.fm (free): Looking for a unique card for the audiophile on your list? Postcard.fm lets you upload a photo and an mp3 to send. What's great about Postcard.fm is that it's not fussy. It's essentially a picture and a song, and the simplicity of the two together can create a big impact.
What's your favorite website or app to send ecards with? Let us know in the comments or on Facebook or Twitter.
Nanette Wong
Nanette is an all around food enthusiast who loves transforming basic everyday foods into something delicious, and of course, full of sprinkles. You can see more of her at www.nanettewong.com.