16 Espadrilles All of Your Summer Outfits Need
Jun 04, 2015
Summer will always be our first love. And the anticipation of reuniting with her is beyond exciting. While the heat may be overbearing and the streets may be overcrowded, we will always appreciate those long days with watermelons in our hands and sun on our faces. With that in mind, we think summer fashion needs to be just like the season — fun, comfortable and easygoing. That's why espadrilles are one of our fave closet staples come summertime. We're here to convince you with these rad picks.
---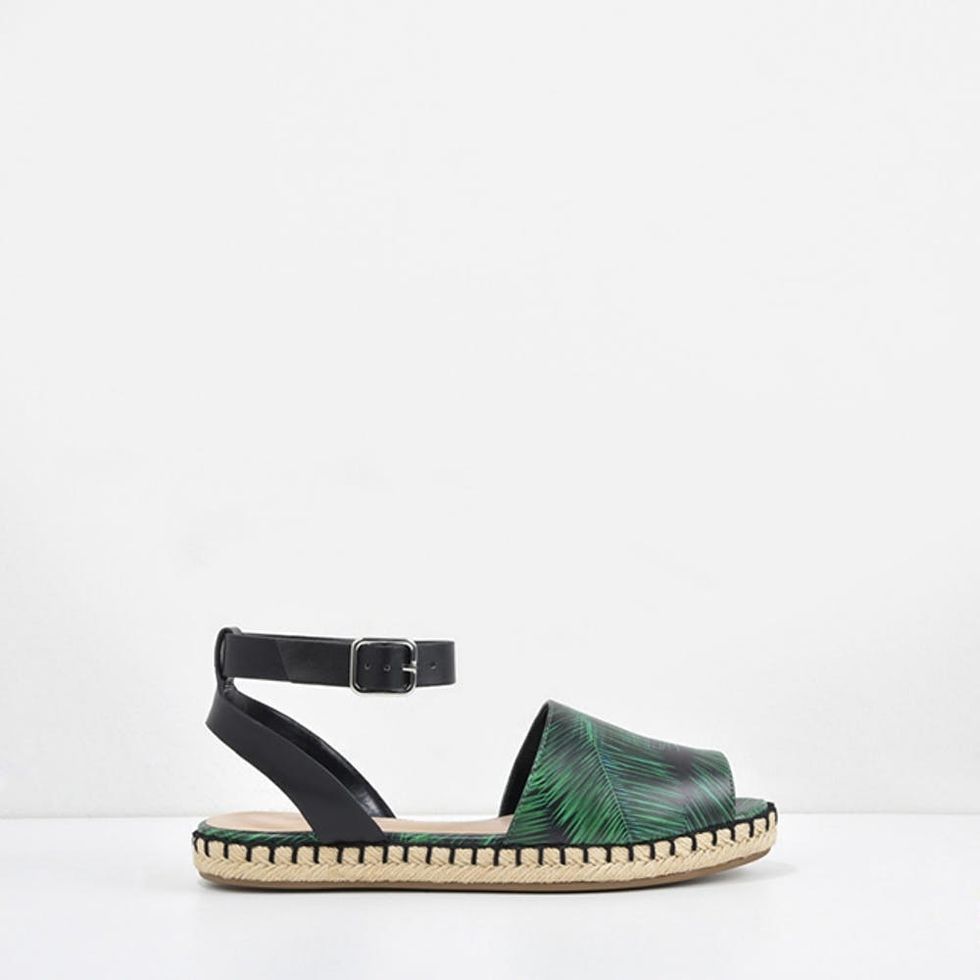 1. Peep-Toe Flats ($56): Don't these just scream vacation? Pack these espadrilles in your suitcase along with your sun hat and maxi dress.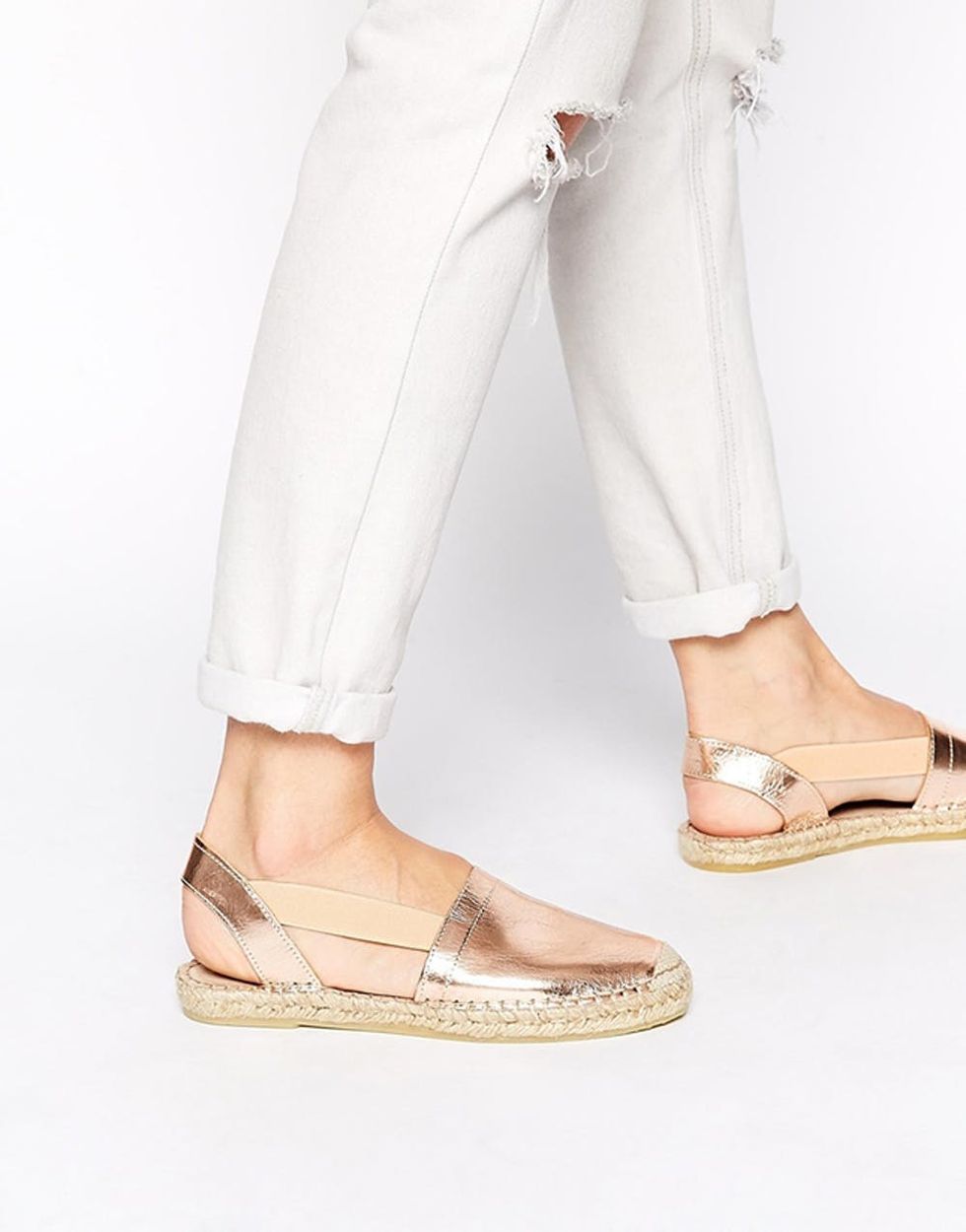 2. Metallic Rose Gold Leather Espadrilles ($91): Add a bit of sophistication to your casual outfit by slipping on these rose gold espadrilles.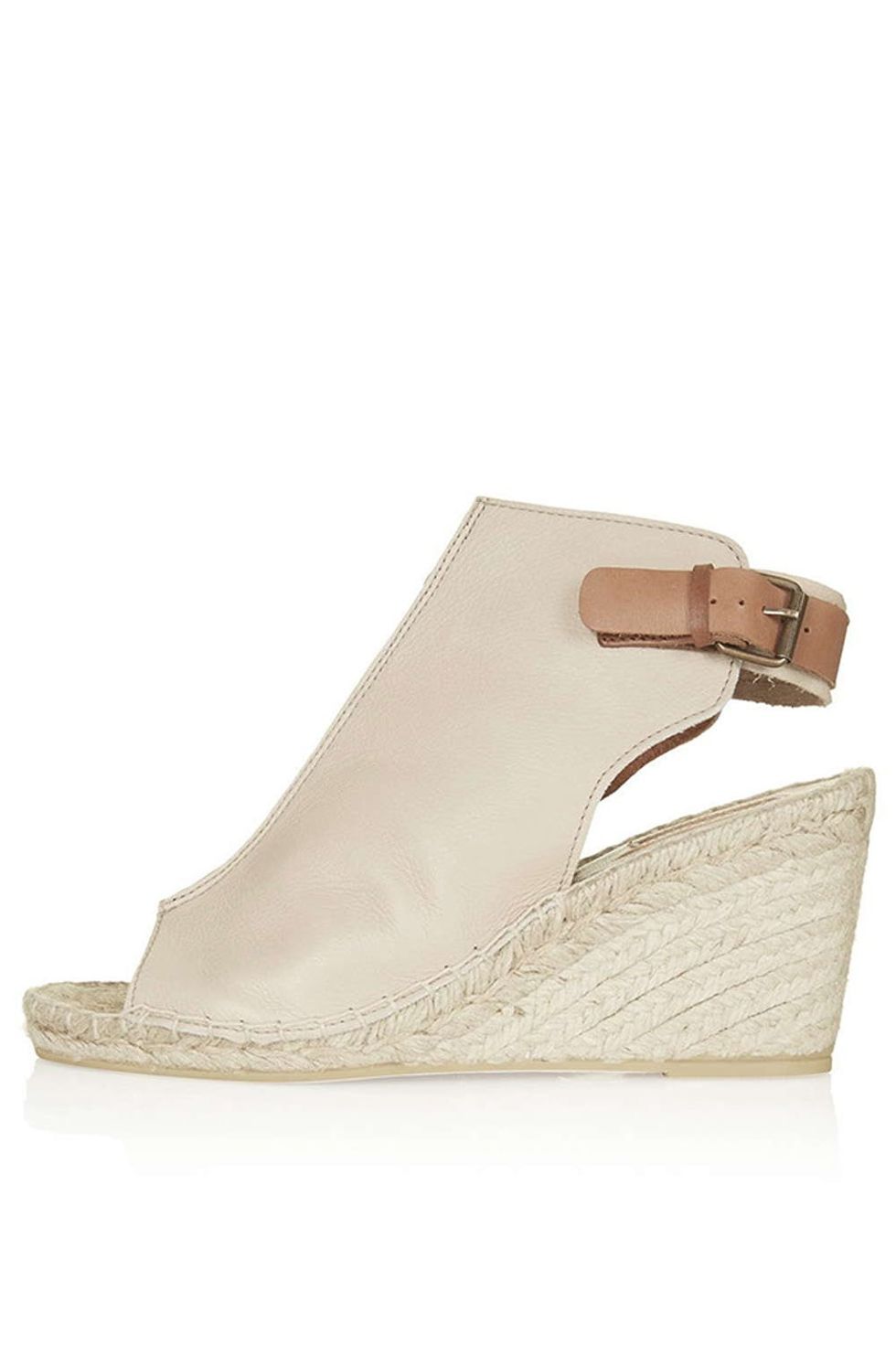 3. WEEKDAY Espadrille Wedges ($85): Even though they are named after the less fun days of the week, we bet it would be okay to bring these guys out during the weekend for some much-needed relaxation.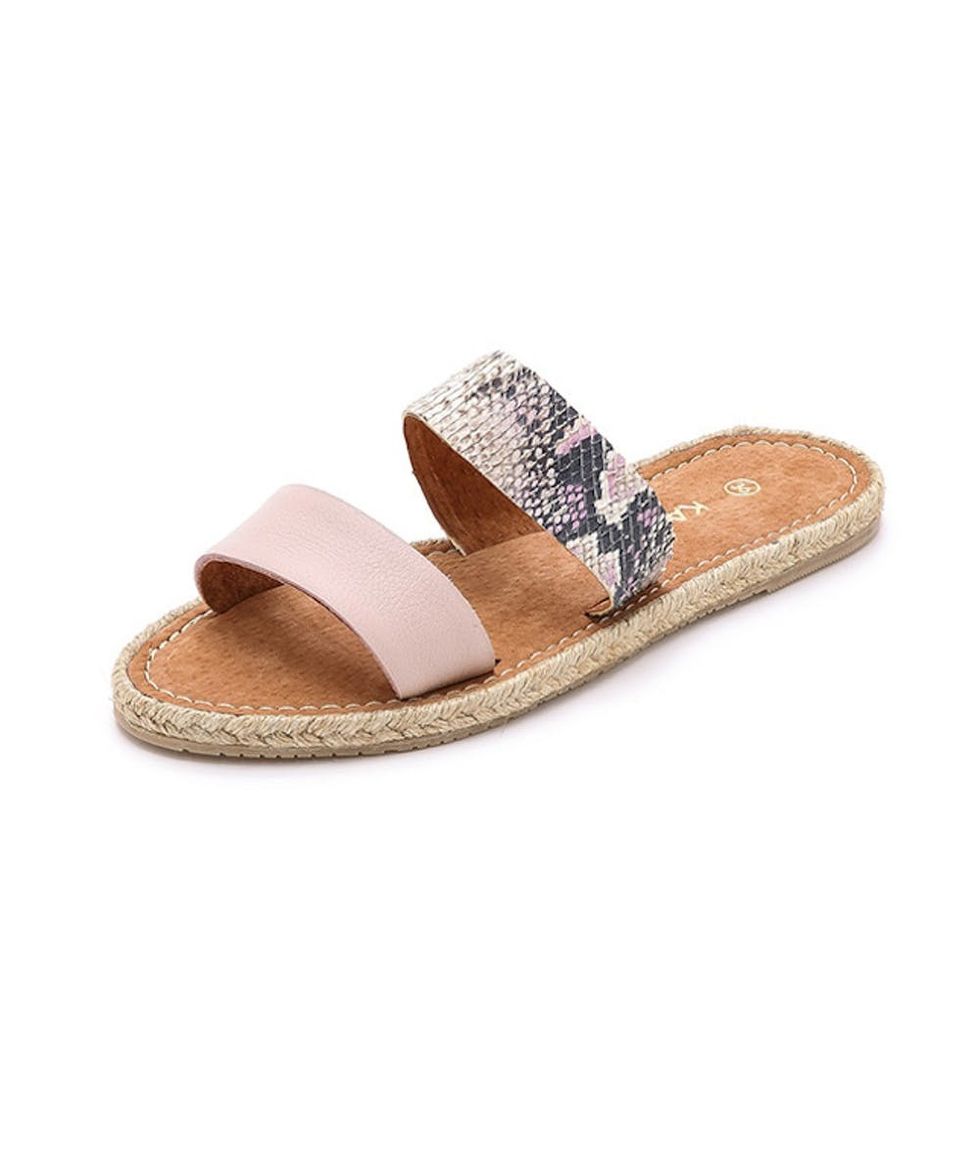 4. Susu Two Band Slides ($79): This snakeskin print looks much more classic when paired with a pale pink band. Slide these espadrilles on with ease for a comfortable-yet-girly finish.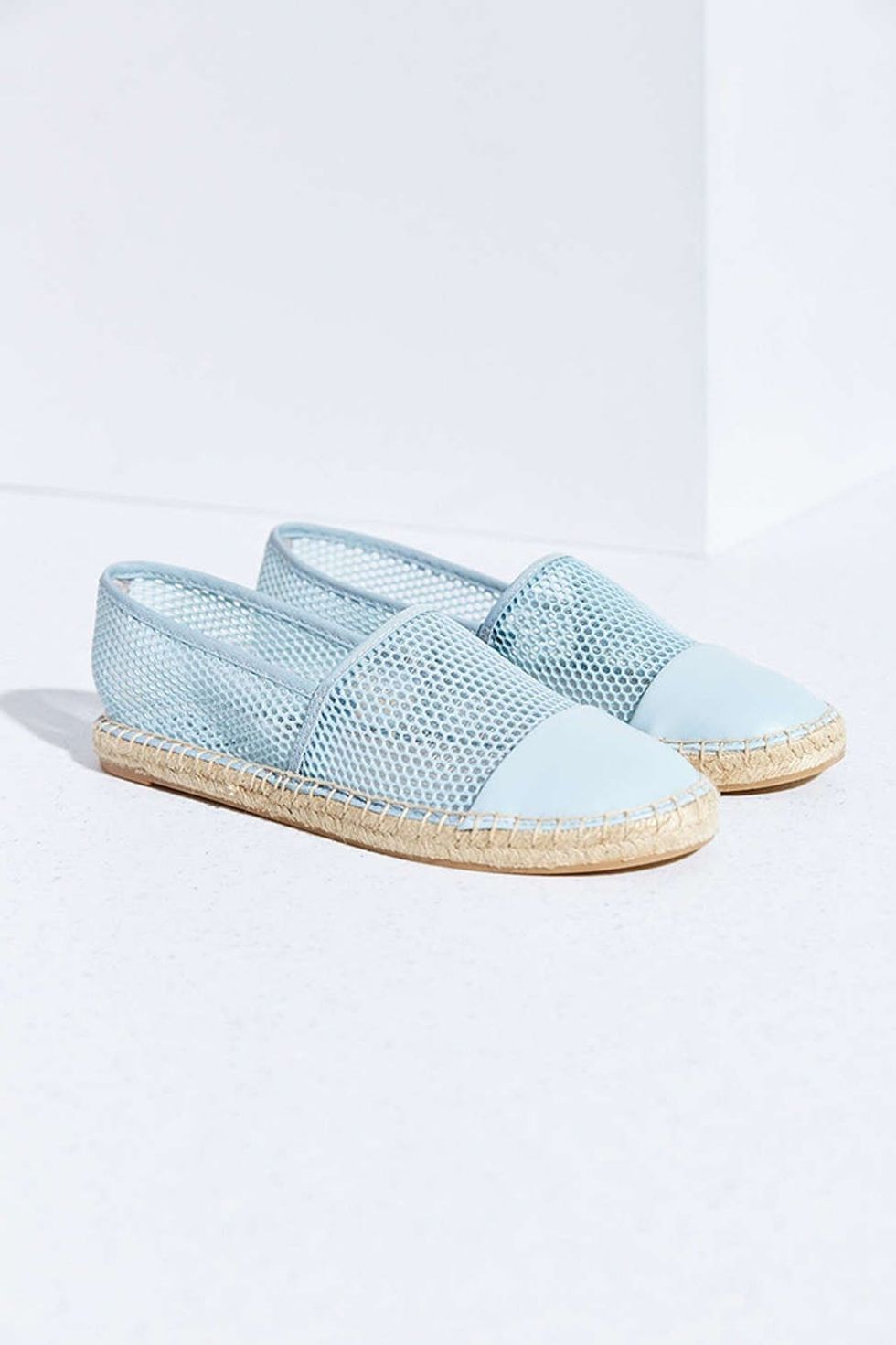 5. Lena Mesh Espadrille Flat ($39): We want these espadrilles on our feet right now. Who wouldn't want the color of the blue summer skies on their shoes?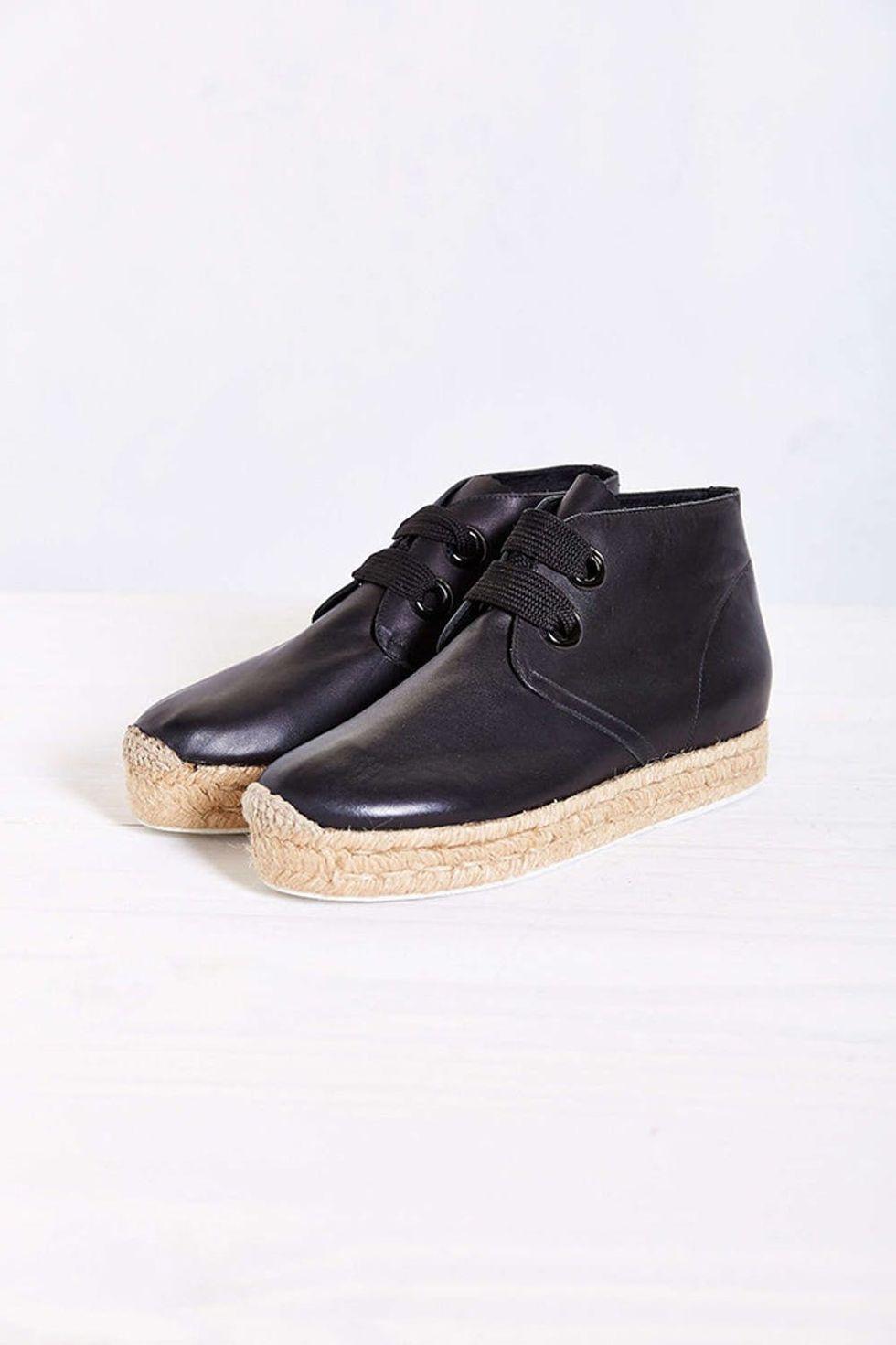 6. Espadrille Ankle Boot ($195): These lace-up ankle boot espadrilles are perfect to bring an extra bit of edge to any summer outfit. Pair them with shorts, a loose tank top and some arm candy for any summer concert event.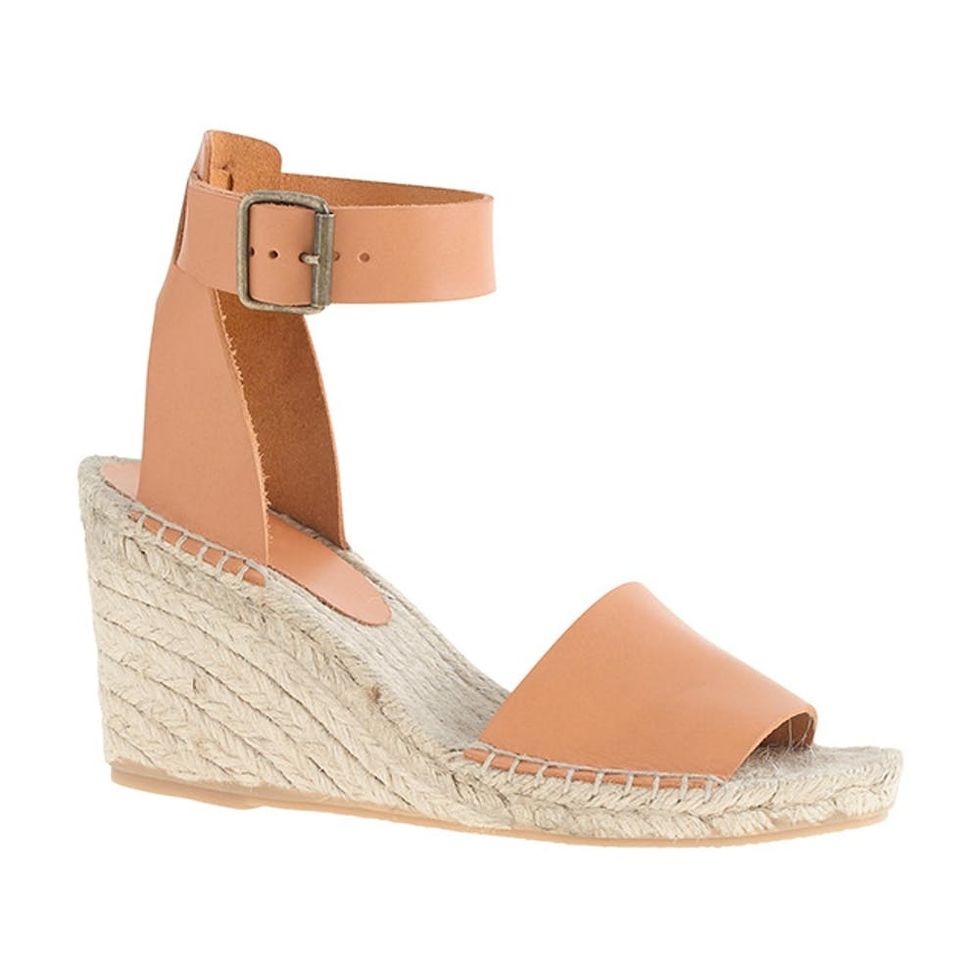 7. Corsica Espadrille Wedges ($128): Wouldn't these look lovely with a flowy tropical-print maxi? The color is perfect for any skin tone and yearns to be paired with a sangria or two.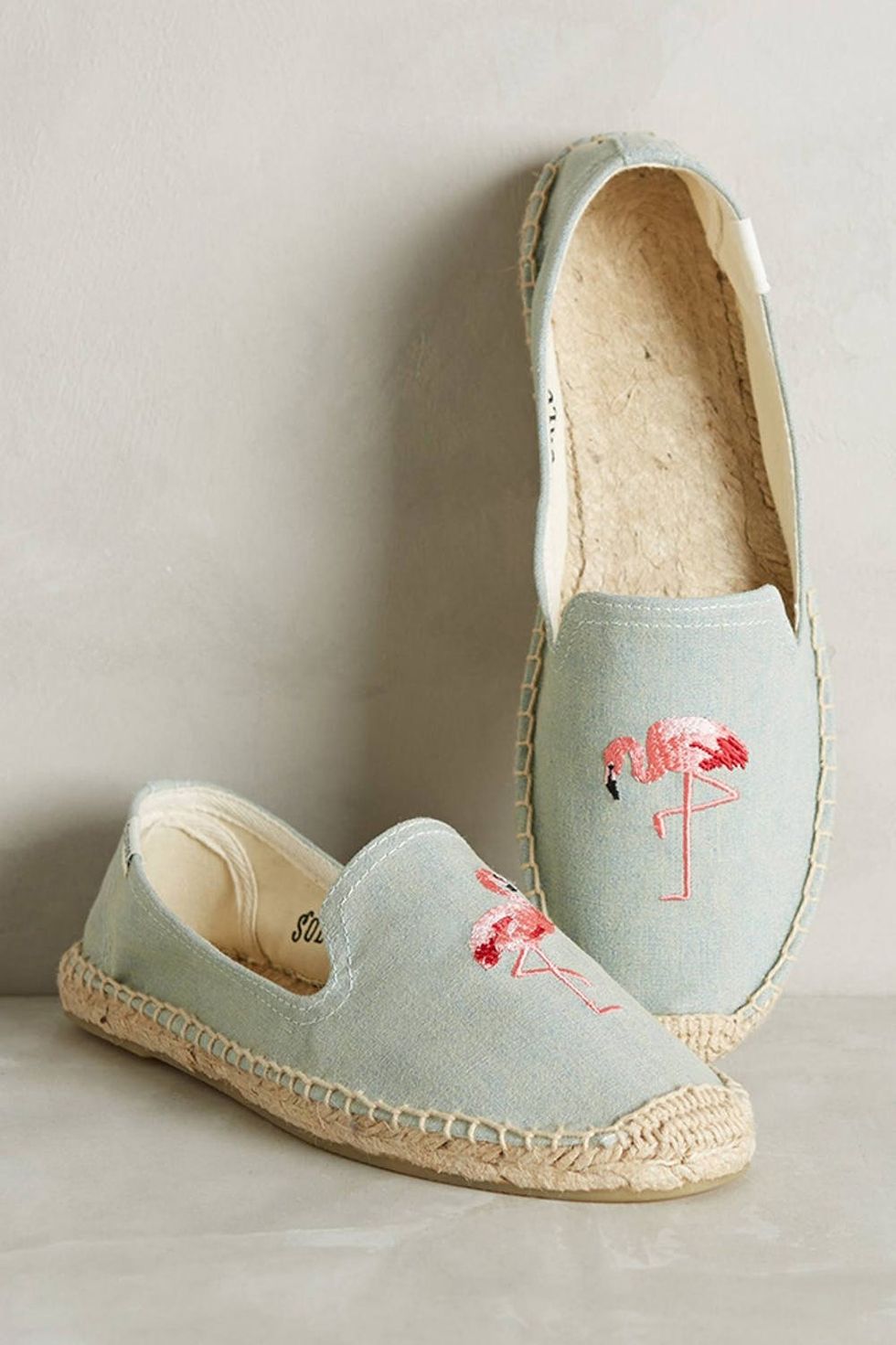 8. Picnic Espadrilles ($65): Do like the flamingos do when wearing these shoes: Eat shrimp, relax by the water and hang with your flock of friends.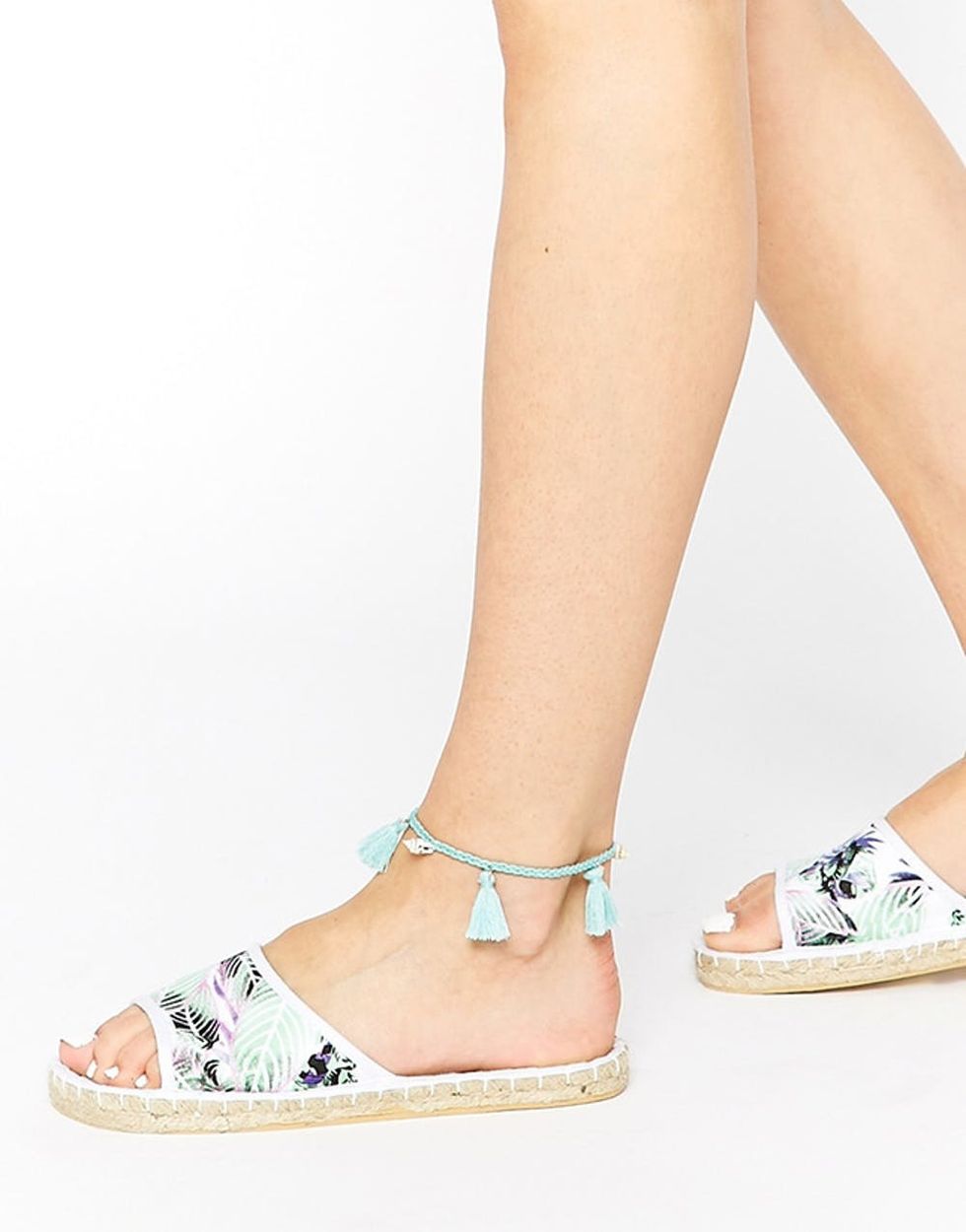 9. Joker Espadrilles Sliders ($22): We don't need to joke around about how cute these shoes are. Bring them to the beach along with your stylish tote for major fun in the sun.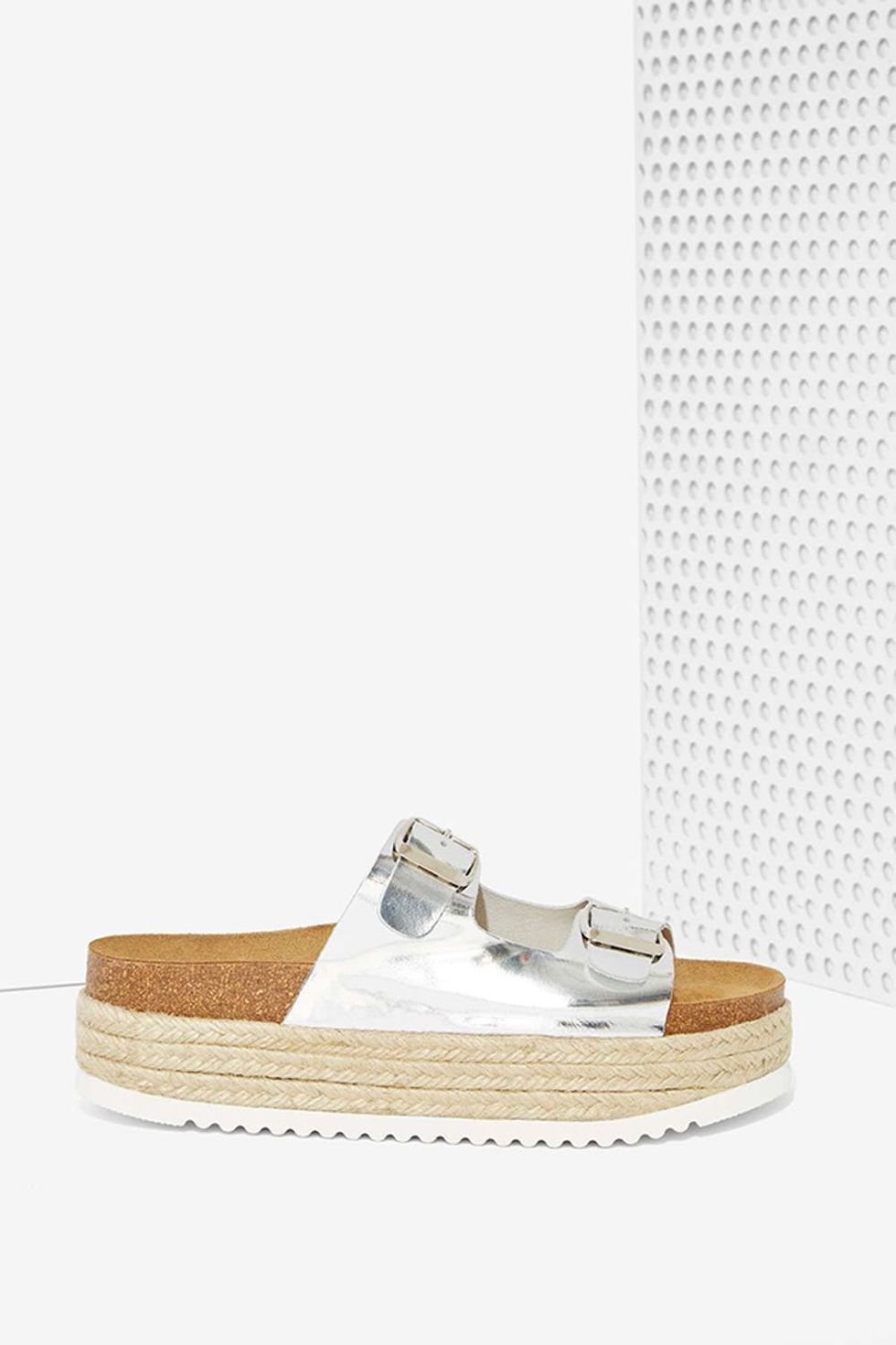 10. Auerlia Leather Espadrille Sandal ($100): Whether you are eating some popsicles or hanging by the pool, sport these metallic sandals for some majorly reflective style.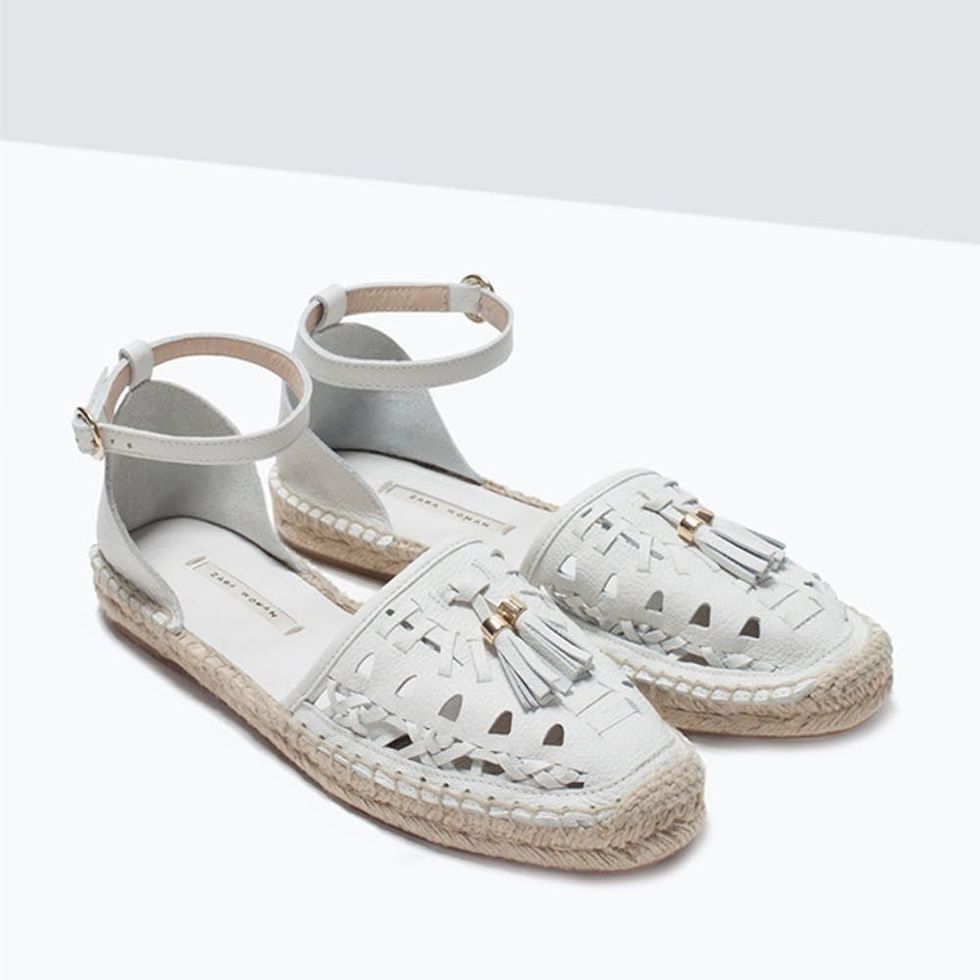 11. Woven Leather Espadrilles ($100): The laser cutout details on these shoes are so spot on, especially with the small gold detail on the tassels. These may or may not already be in our shopping cart ;)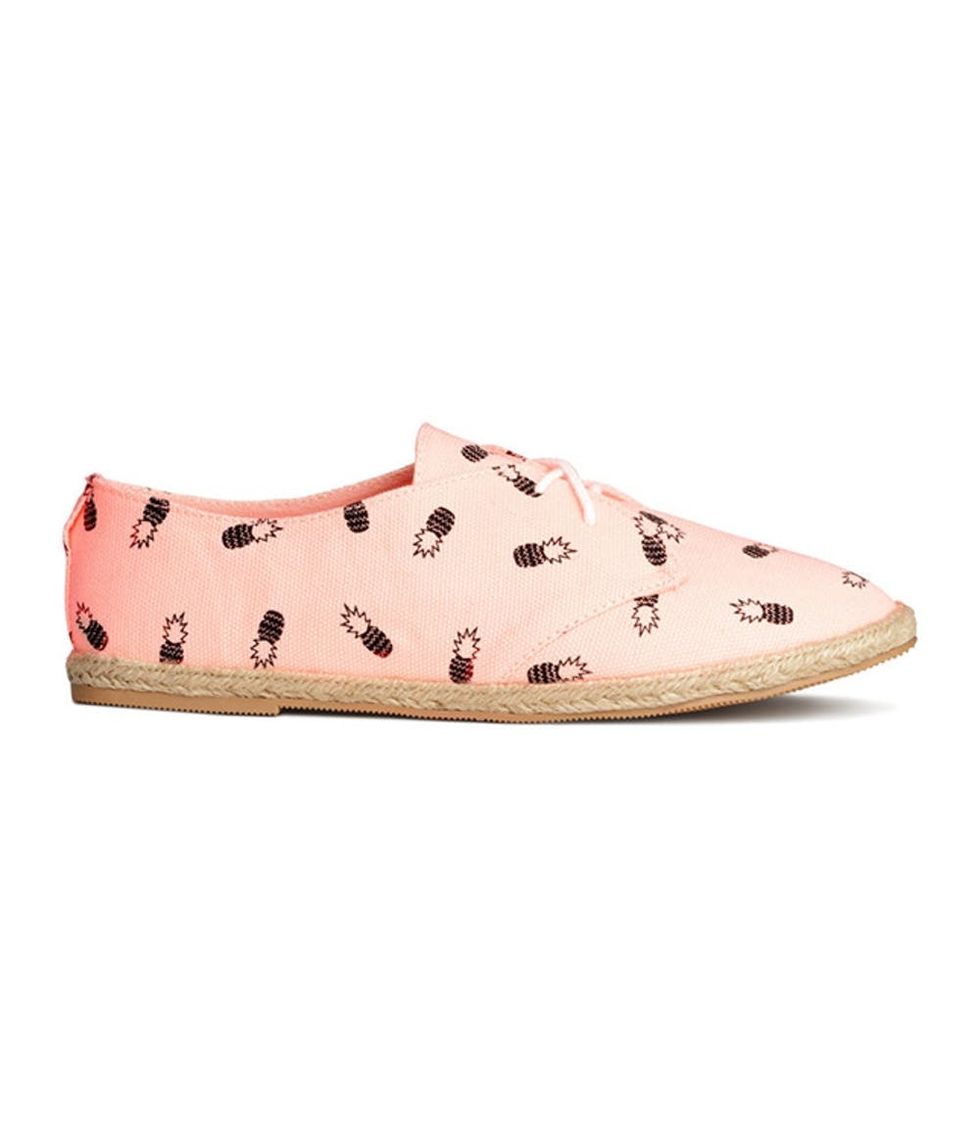 12. Lace-up Espadrilles Shoes ($15): What a lovely bunch of pineapples we have here. These espadrilles are yearning for a bike ride with your close group of pals under the summer sun.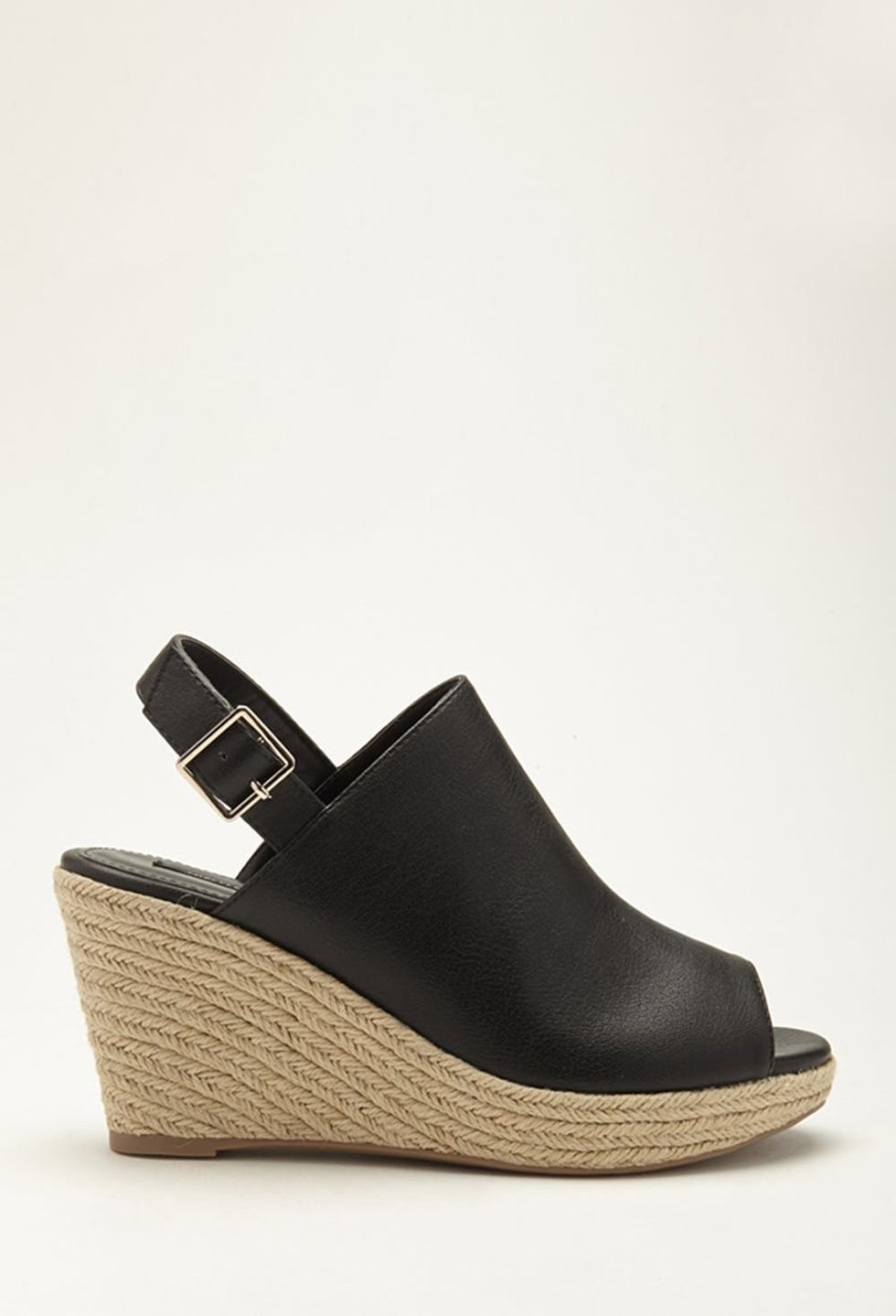 13. Faux Leather Wedge Espadrilles ($30): Nothing is more perfect than a leather open-toed shoe. Pair it with some jute and you have the ultimate summer-lovin' essential for those date nights with your SO.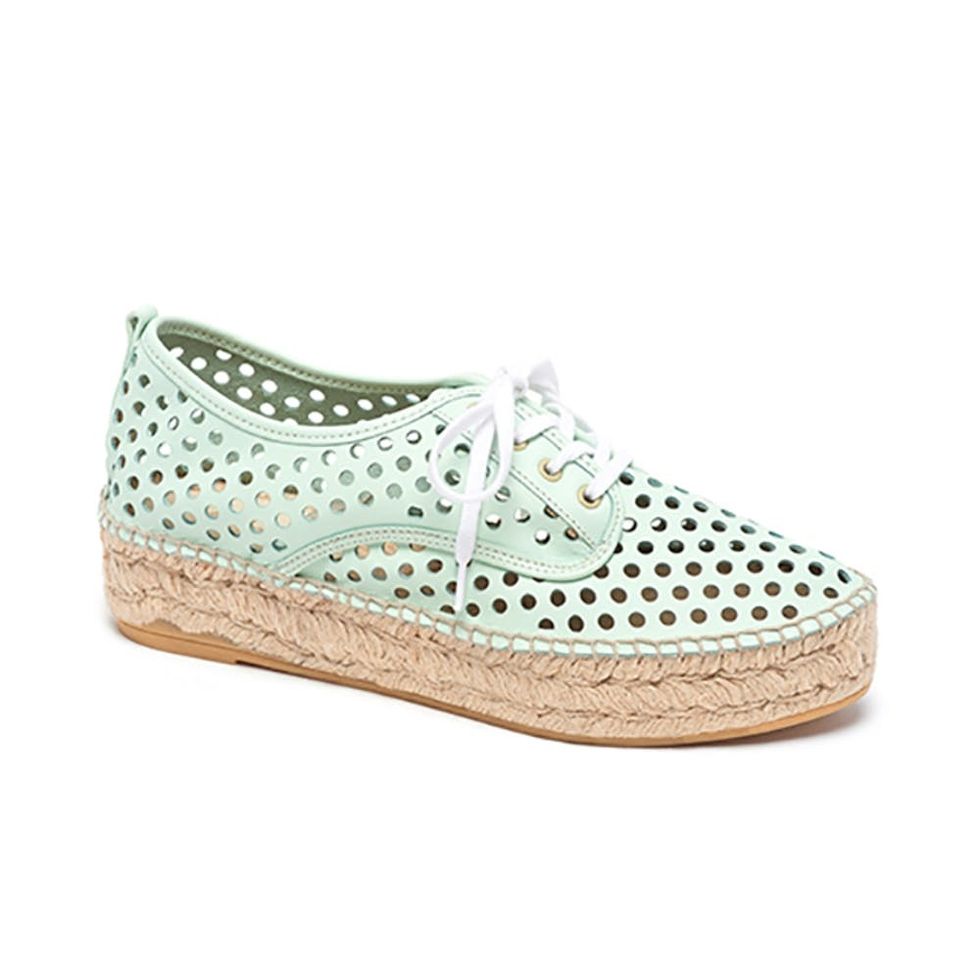 14. Alfie Espadrilles Sneakers ($136): These are just as yummy as mint chocolate chip ice cream. We just wish chocolate chips were included with these cuties.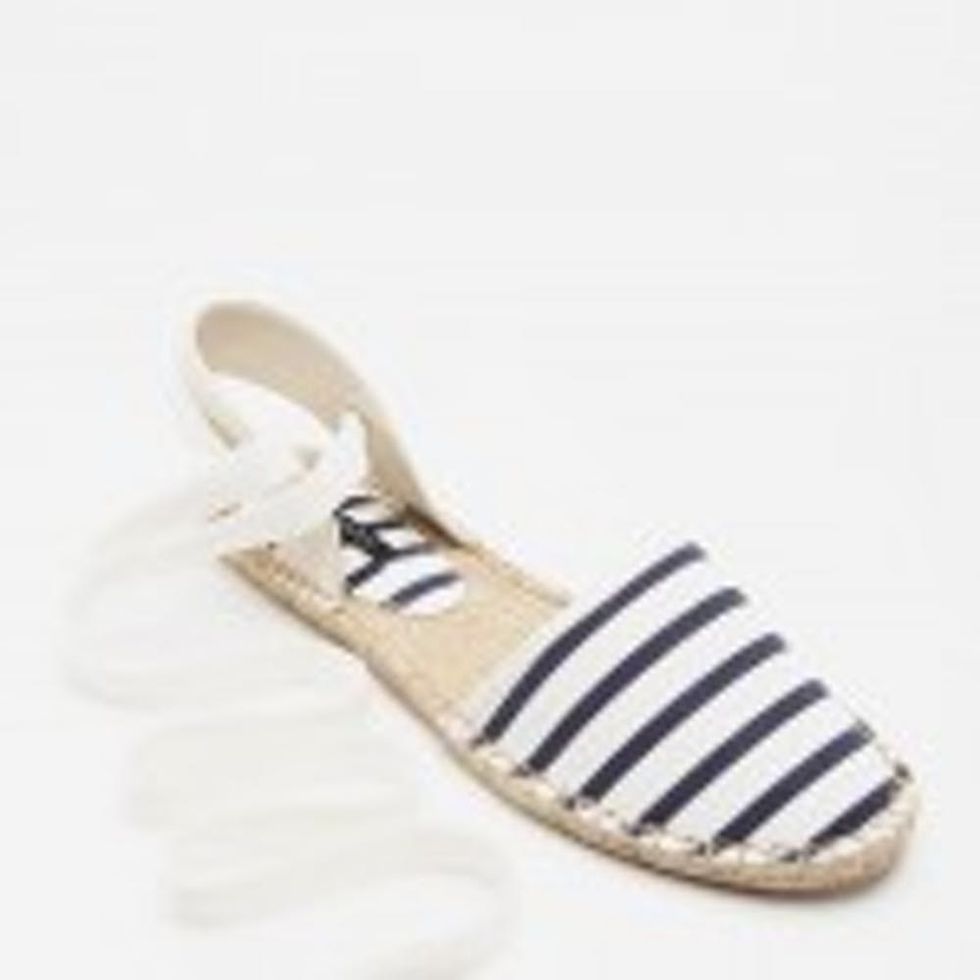 15. Striped Espadrilles Flats ($18): The white ribbon adds a girly finish to these nautical flats, and will have you saying bon voyage to cold weather and boots.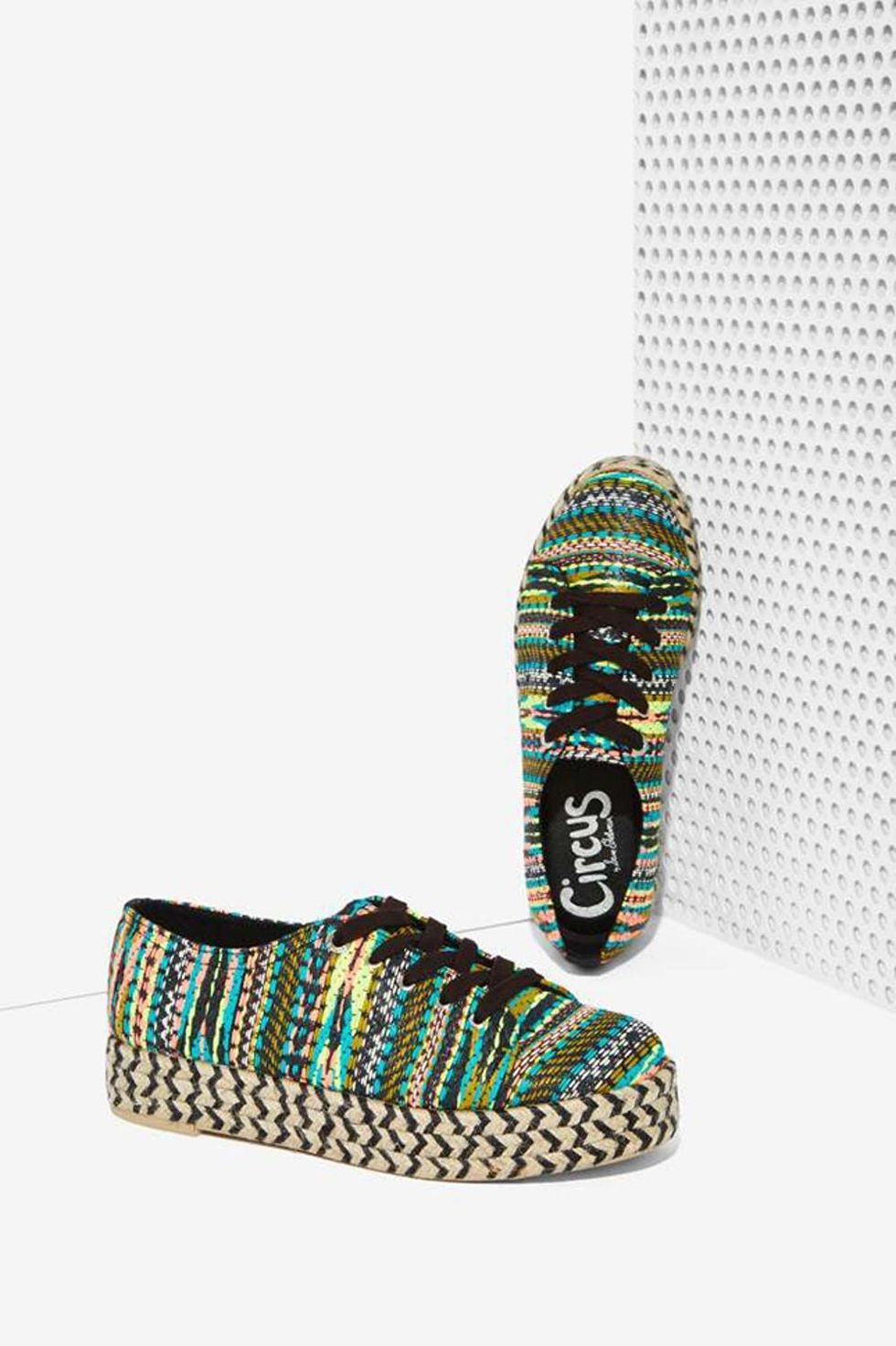 16. The Brandon Shoe ($90): How can you pass up a fun pair of shoes like these guys? With chevron print on the jute and a multi-colored canvas weave, these shoes will amp up any outfit.
What do you love about espadrilles? Tell us in the comments below!