How to Shop the Farmers' Market like a Chef Does
Jun 20, 2015
Summer officially begins June 21 (yasss!), and we can't think of any better way to celebrate the season than a trip to the farmers' market. Farm-to-table cooking has become the new standard, and a quick search on the Internets will give you plenty of recipes and inspiration to keep you au courant. But sometimes, navigating through those farmers' market aisles and haggling with the local vendors can be a bit tricky. Check out our tips for navigating your local market and you'll be rocking your stylish tote and shopping like a chef in no time.
---
Do a little research.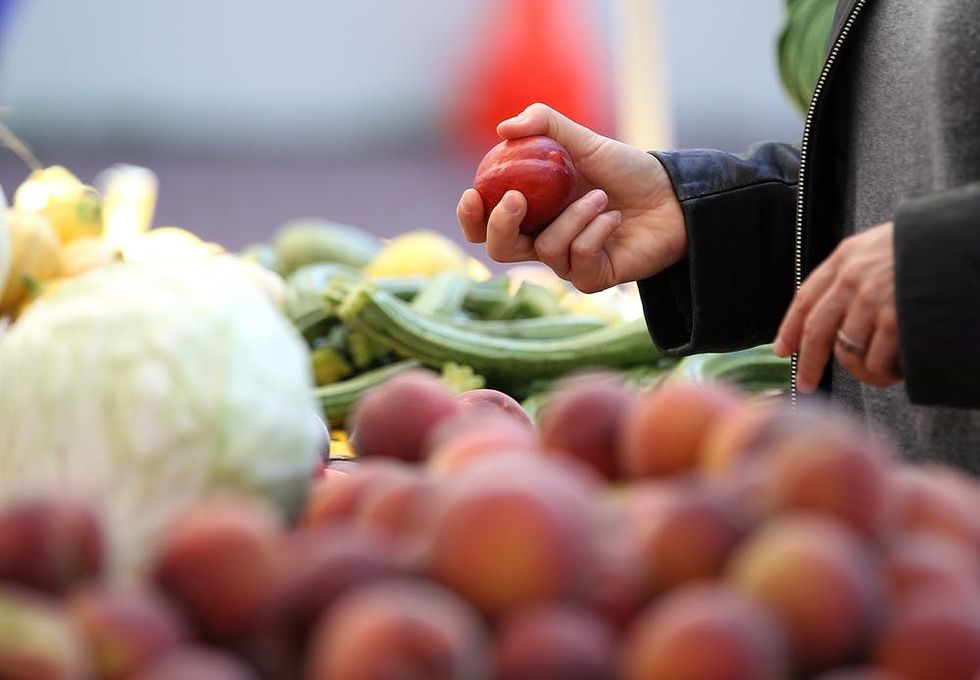 seasonality chart to familiarize yourself with what's in season in your home state and start brainstorming some meals. Many market organizations also offer free electronic newsletters.
Jessica Smith
Jessica is a blogger and professional pastry cook in San Francisco. When not whipping up desserts, you can usually find her tackling DIY projects with her husband, entertaining for a crowd, or running around the neighborhood with her rambunctious puppy, Rebel. Jessica believes in using seasonal and wholesome ingredients as much as possible and you can check out more of her recipes at her blog:
By Guess And By Golly
.