If you're on the hunt for the ultimate Father's Day gift, surprise your grill master dad with a fancy BBQ tool or grilling accessory. With your awesome grill-inspired gift and his favorite grilling hacks, there's no stopping him from showing the grill who's boss. Whether he's into sauces and seasonings or the latest grill tech, he's sure to love whatever gift you pick out. Make way for 20 sizzling gift ideas that are fit for the "King of the Grill."
---
1. Brett Cramer Flavors of America Salt Collection ($60): For a grillin' dad, anything well seasoned is a surefire way to their heart. To take on the challenge, gift Dad this all-American assortment of 11 gourmet salts. Inspired by the sweet wines of Napa Valley and the smoked chipotle of New Mexico, this comprehensive collection of salts is just what he's been looking for.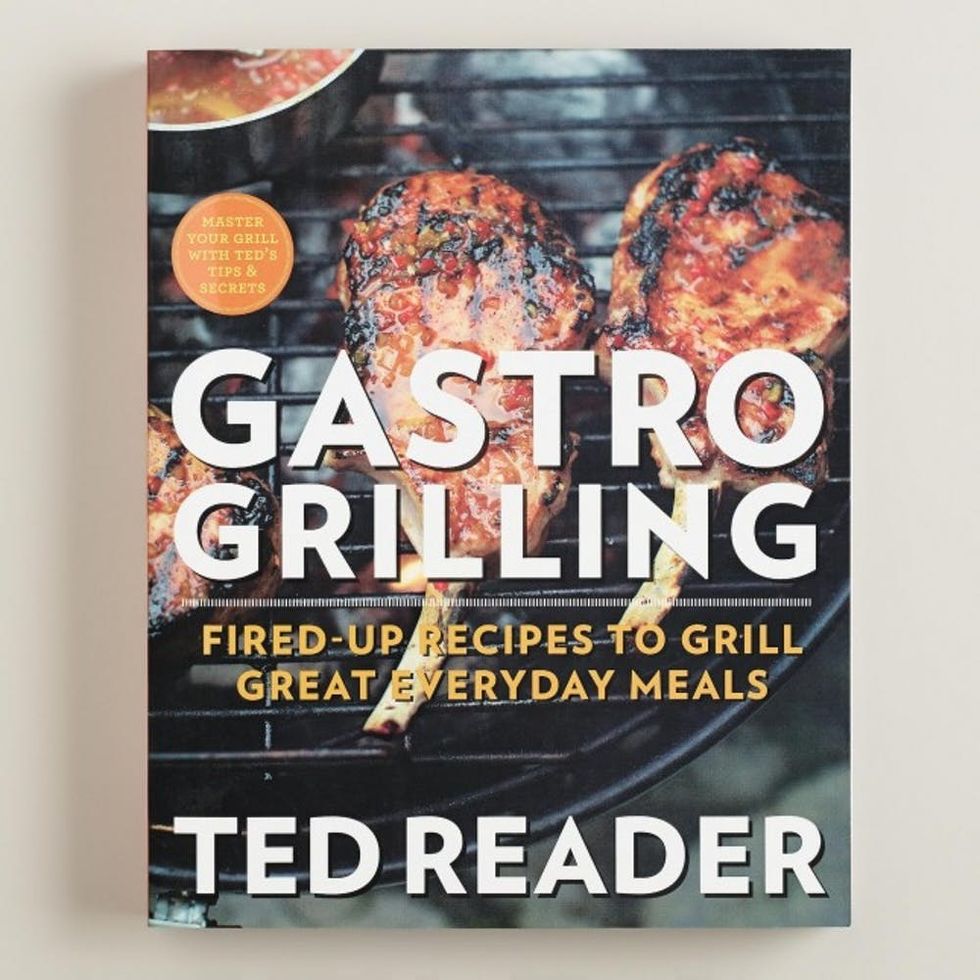 2. Gastro Grilling by Ted Reader ($13+): If he's serious about getting his grill game on, hand him a copy of Ted Reader's Gastro Grilling. Written for hardcore grillers, this creative cookbook is filled with more than 135 mouth-watering recipes like Grilled Beef Tenderloin With Fire-Roasted Red Pepper and Goat's Cheese. Uh, YUM!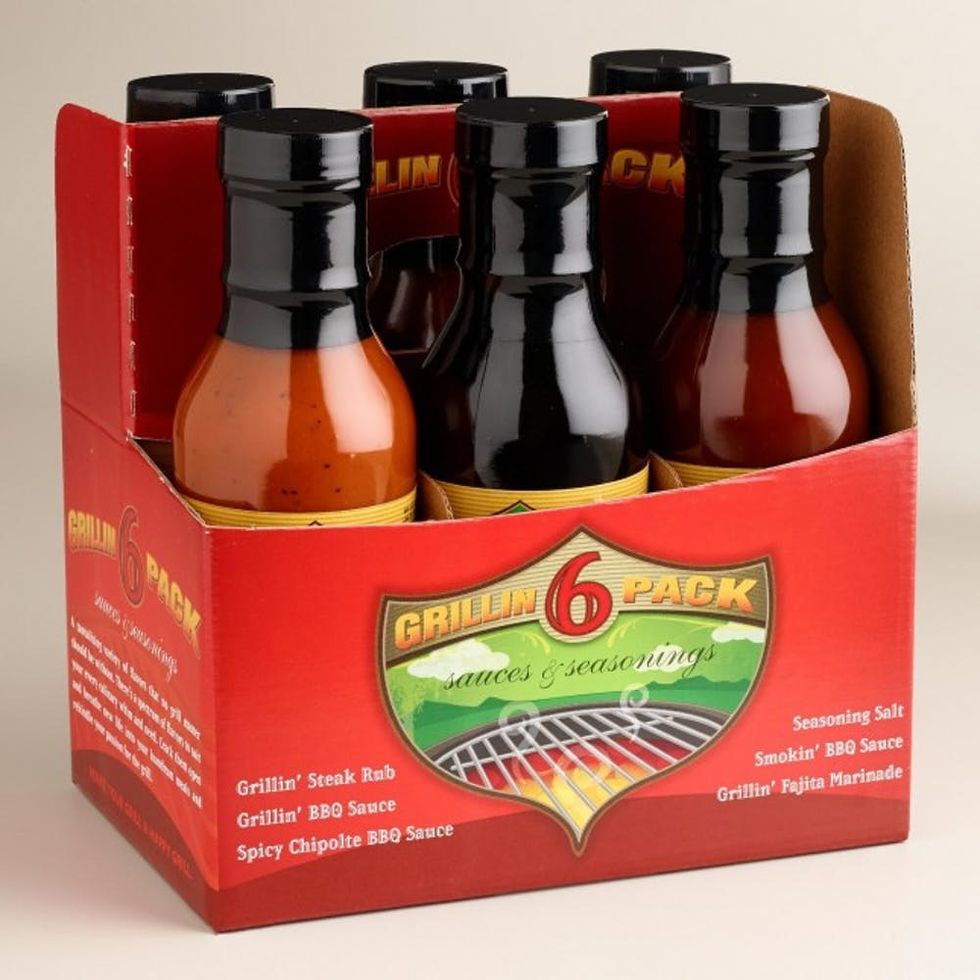 3. World Market Brazos Legends Grillin' 6-Pack ($20): A must-have for barbecues and dinner parties, this six-pack of smokey + savory sauces and seasonings is practically calling his name. There's no denying the set's drool factor, especially after hearing the names of some of these sauces, like "Spicy Chipotle BBQ" and "Grillin' Fajita Marinade." No doubt his food will be a hit at all his future dinner parties.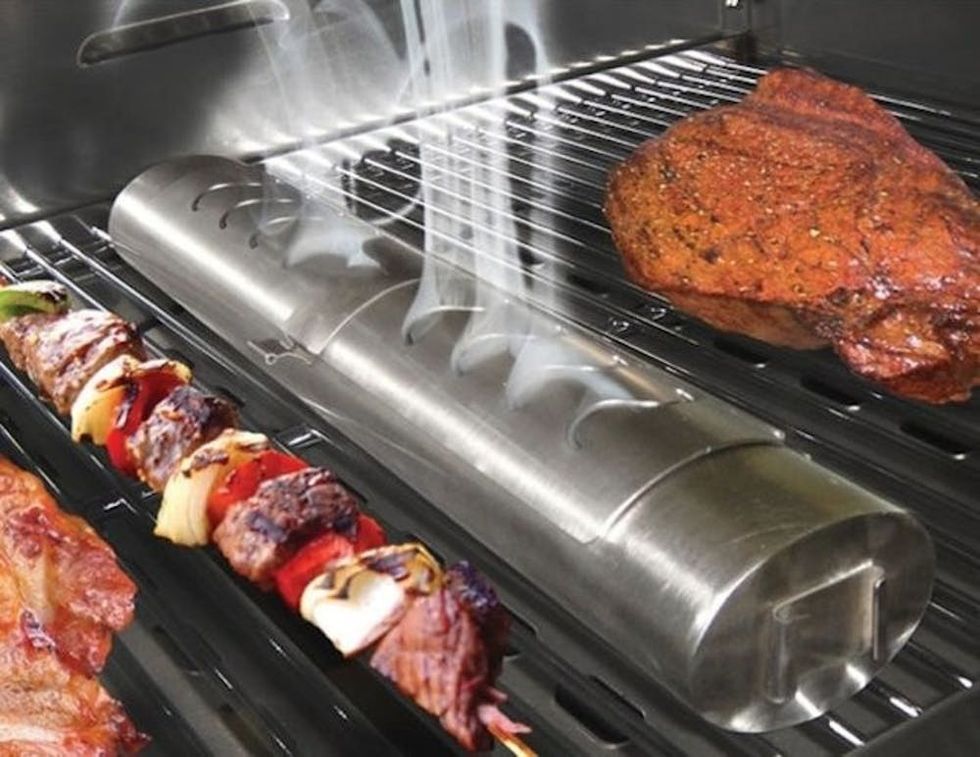 4. Fancy Flameless Grill Smoker ($50): The ingenious design of this flameless grill allows just enough oxygen to make smoke without producing flames, which allows for a richer smokey flavor. If your dad's all about that smoke-infused foodie life, this original smoker box is the gift to get him.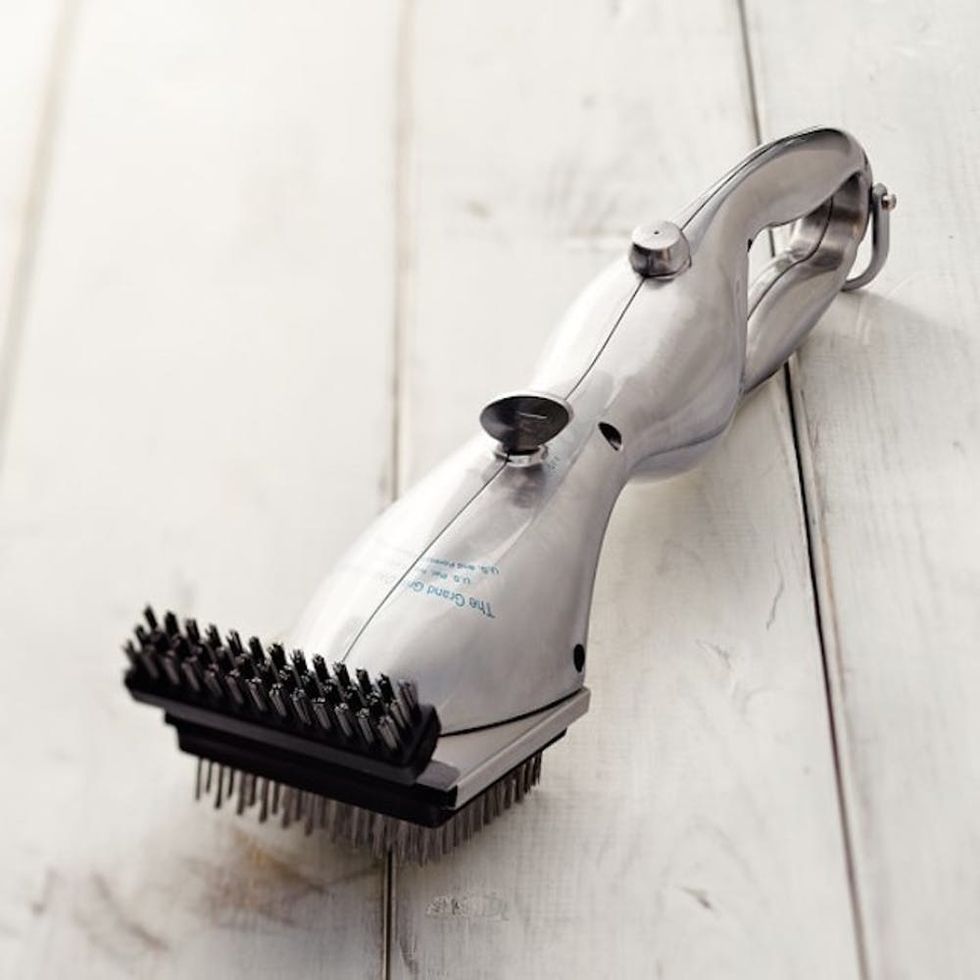 5. Williams-Sonoma Grand Grill Daddy Grill Cleaning Brush ($65): Every grill master knows that a clean grill is key to ensuring the tastiest cuisine. To keep the grill looking fresh after each barbecue, this cleaning brush utilizes both scrub and steam techniques for the deepest clean.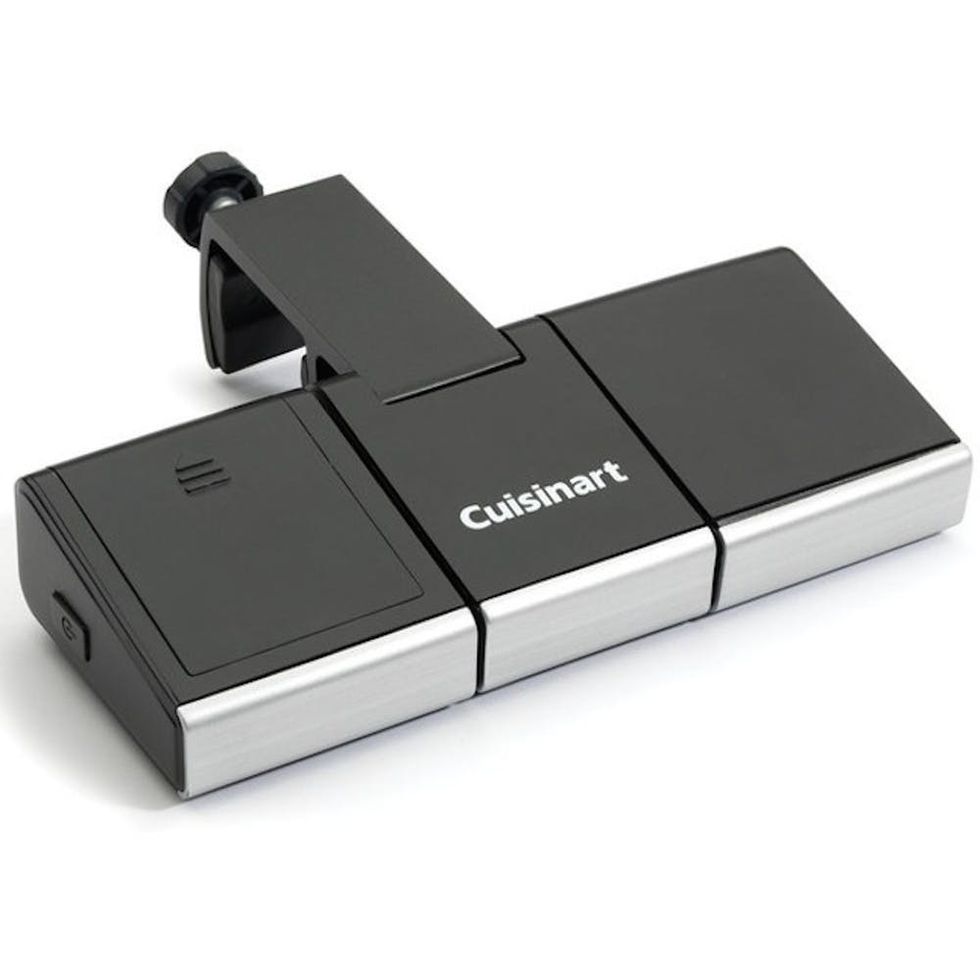 6. Cuisinart Grilluminate Extending Grill Light ($40): Grilling at night won't be a problem with this trusty extending grill light. Its universal clip attaches to any grill handle while its impressive number of lights comes with extending sides to maximize the lit surface.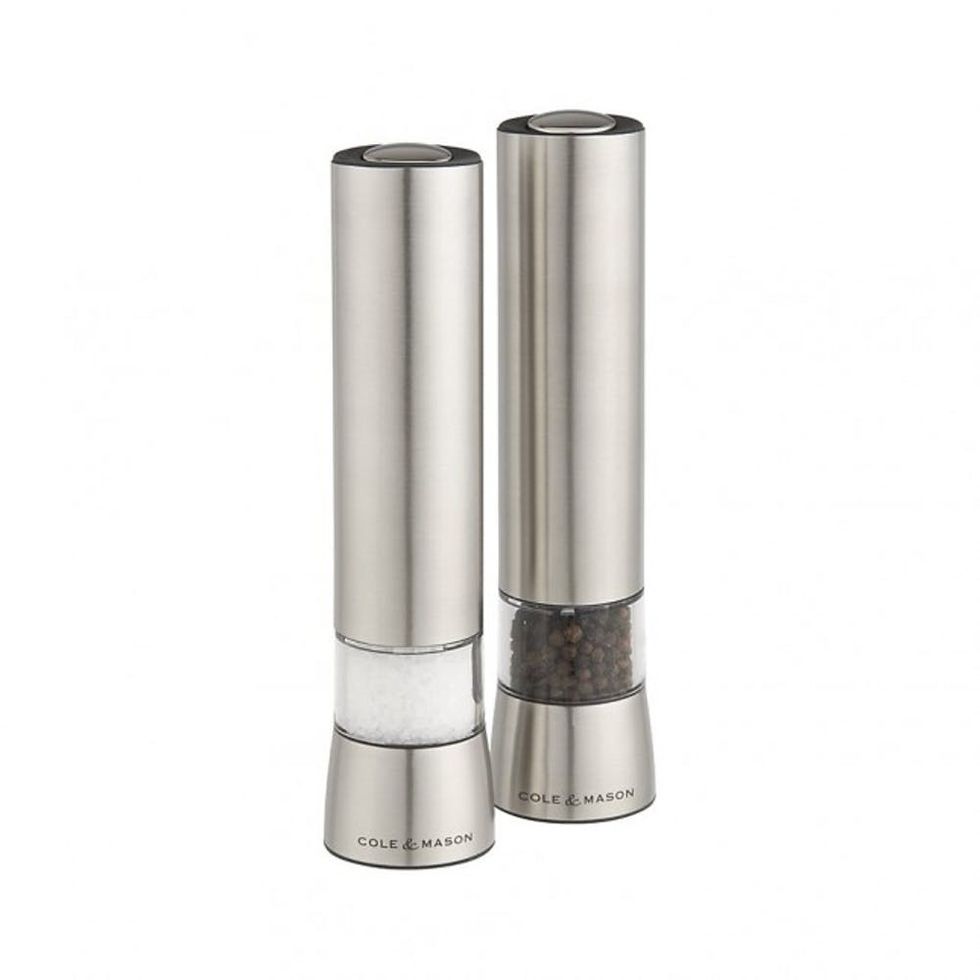 7. Cole & Mason Hampstead Electric Salt and Pepper Mills With Light ($45): Help Dad get the seasoning just right even when it's dark out with these electric salt and pepper mills that come with push-button LED lights. Their stainless steel and acrylic casing design captures the sleek look typical of grill masters' grilling tools.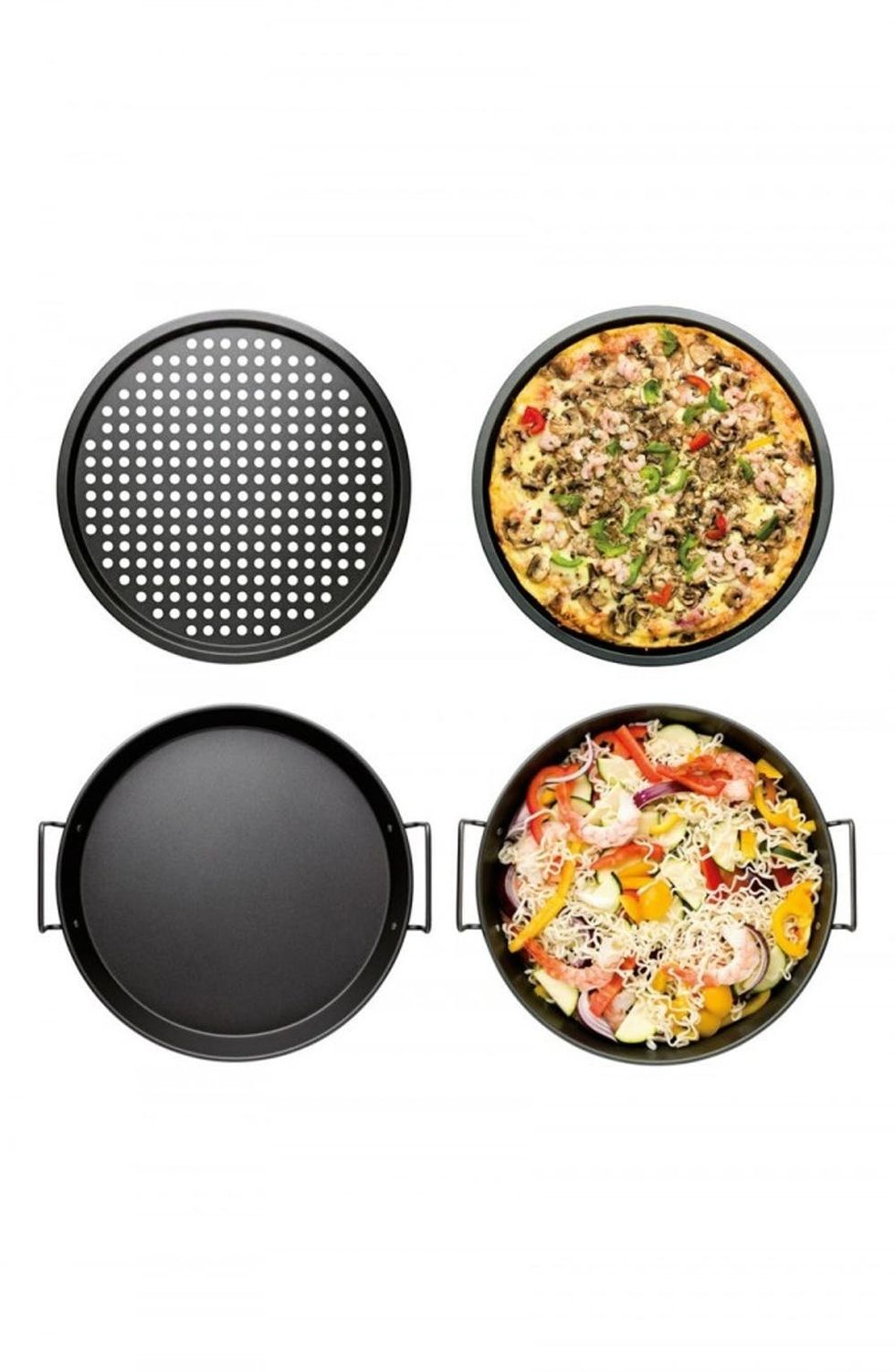 8. Sagaform Universal Nonstick Pan ($40): A non-stick pan isn't just great to use when cooking with the oven or stovetop, it's also the versatile tool Dad needs for barbecues. Whether he's whipping up a stir-fry or strips of bacon to complete his masterpiece of a meal, this multi-functional pan is one he'll definitely appreciate.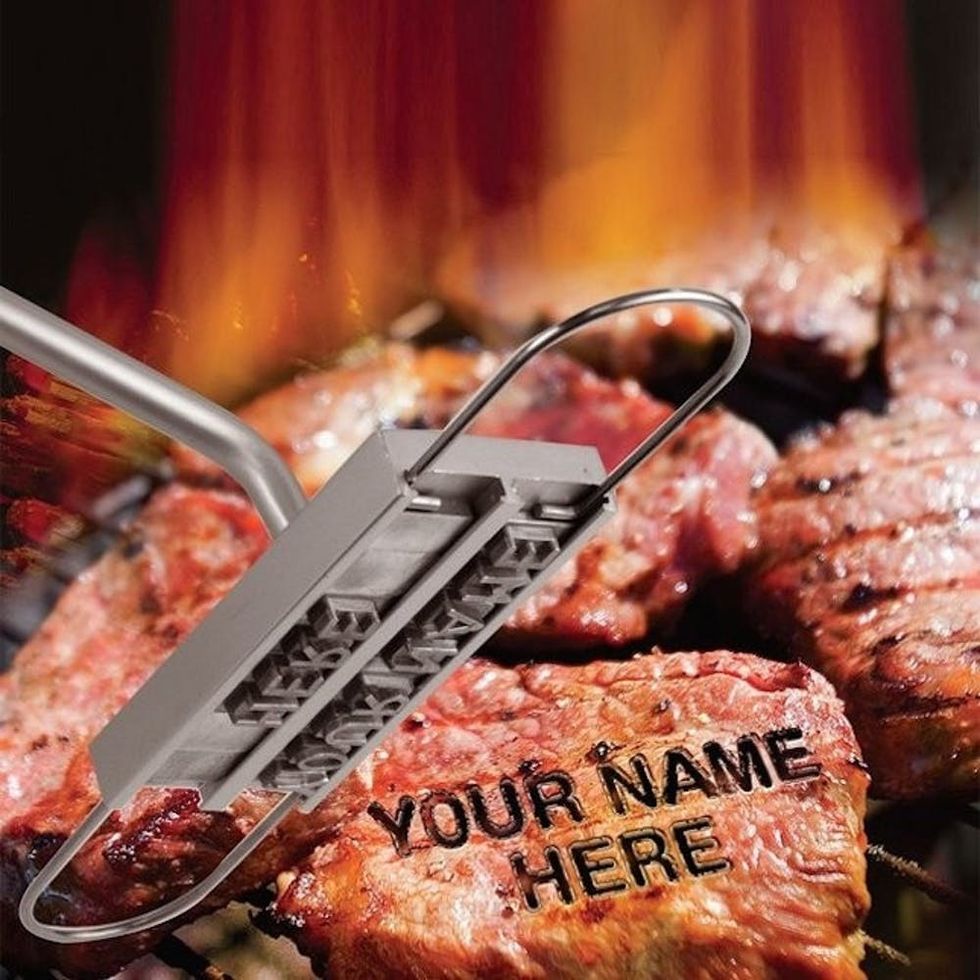 9. Fancy BBQ Tool ($29): Whatever the meat — steaks, burgers or chicken — he can now put his stamp of approval on it. It could be an inside joke or your dad's name. Either way, this personalized BBQ tool is sure to make grilling even more fun than it already is for him. Go you!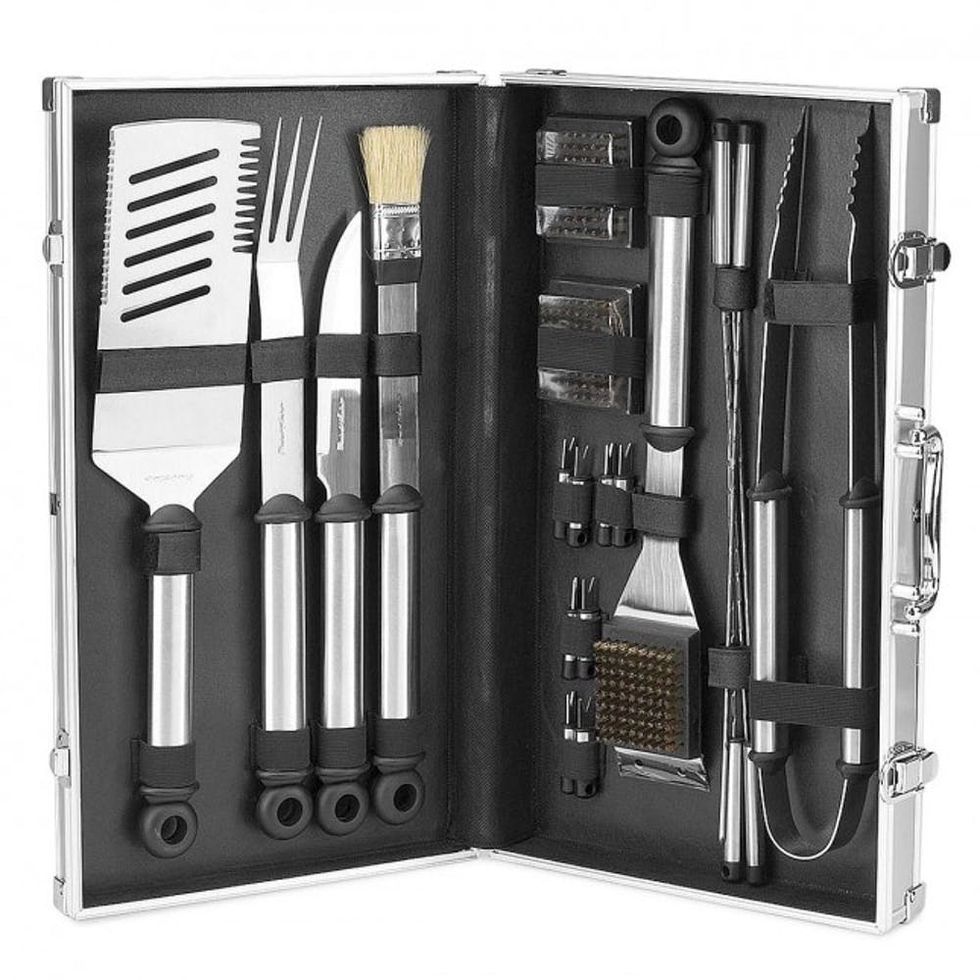 10. Uncommon Goods BBQ Briefcase ($84): With a BBQ briefcase, your dad can finally get down to business (pun intended). Stocked with 20 stainless steel utensils topped with heat-resistant handles, there's no going wrong with this gift that's both practical and stylishly sleek.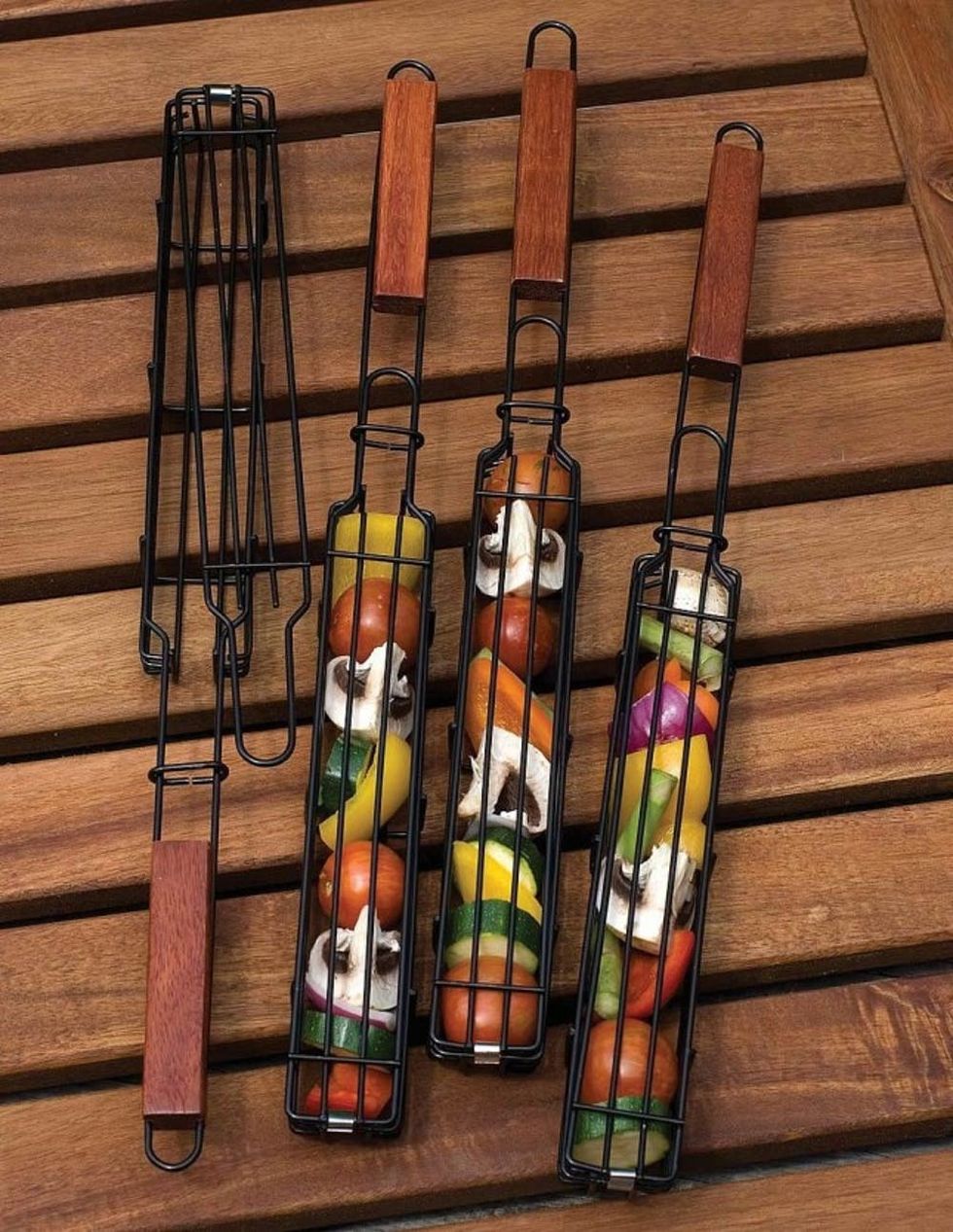 11. Uncommon Goods Kabob Grilling Baskets ($17): If he can't be bothered with a skewer, consider getting him these kabob baskets made from steel wire. Their convenient design will allow him to prepare various kinds of dishes to cater to his guests' needs (vegetarians, omnivores and the like).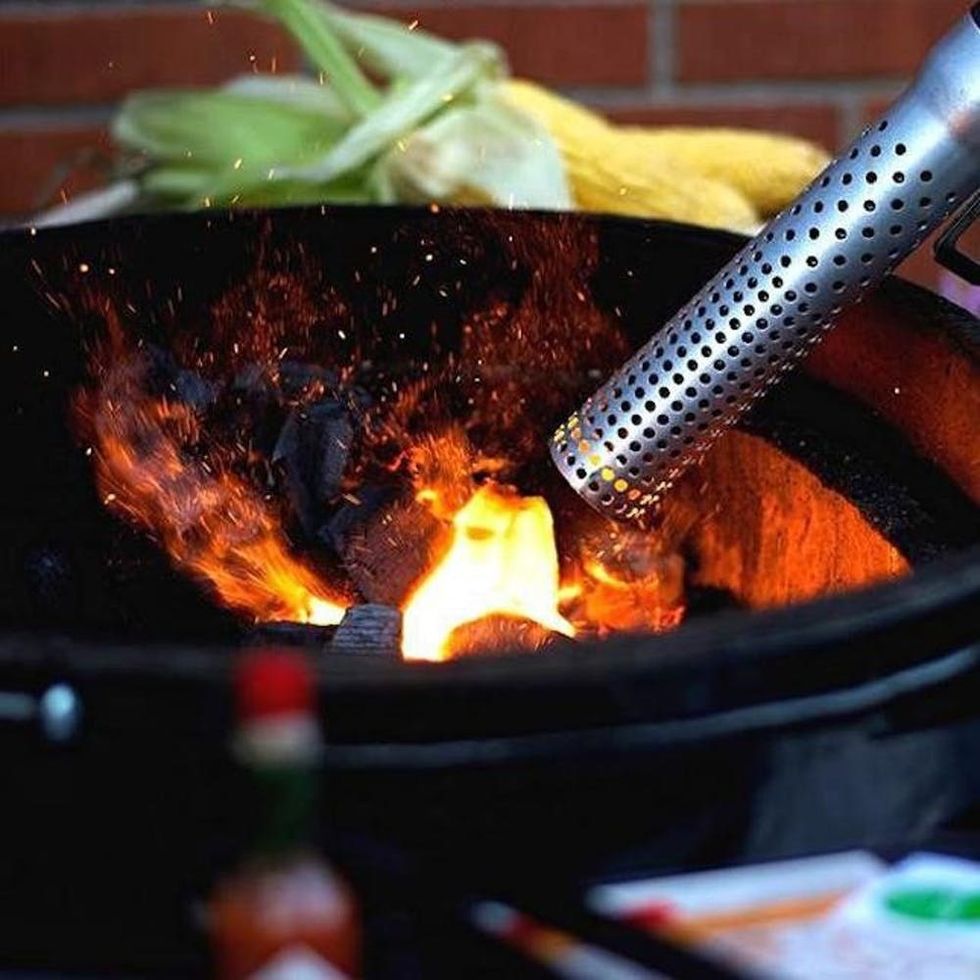 12. Looft USA Looftlighter Electric Lighter & Firestarter ($98): Chemical-free, the Looftlighter will safely and easily light the fuel to help him get his grilling done. The electric lighter is especially great if your dad is sensitive to the chemical taste of lighter fluid or gas in grilled food.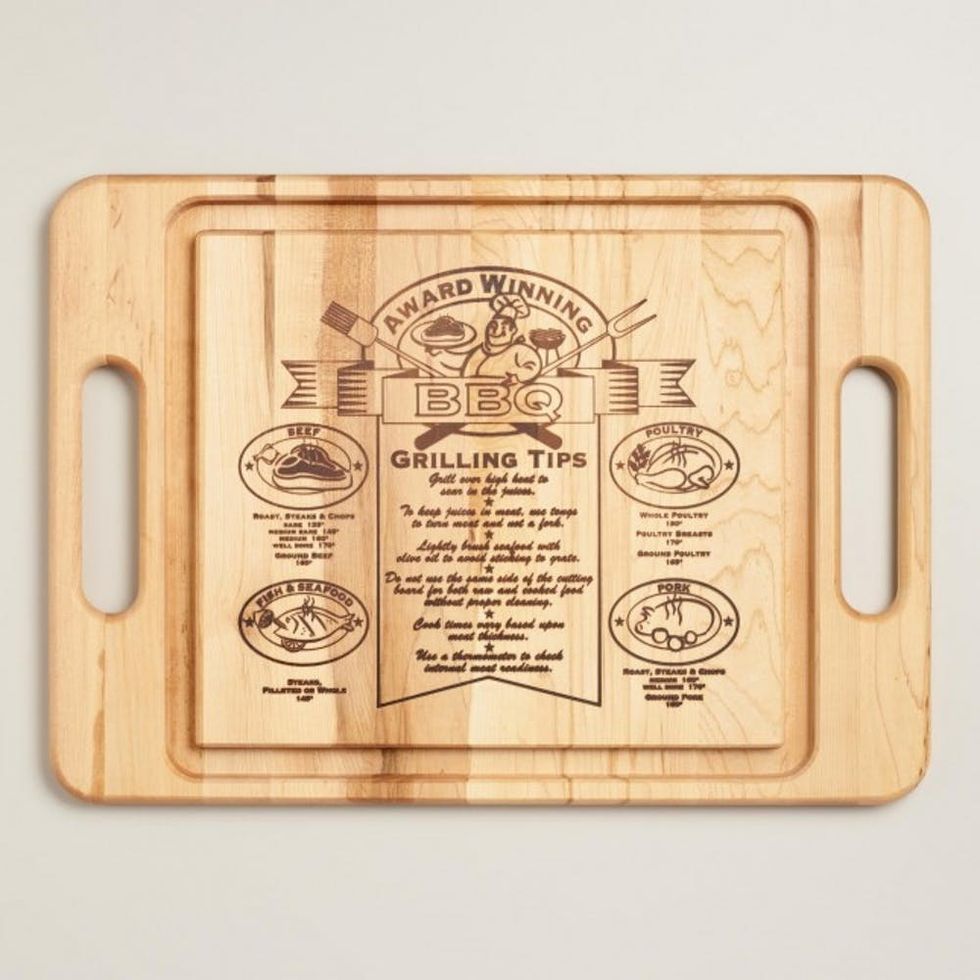 13. World Market Maple Wood Barbecue Trencher Cutting Board ($30): Don't let those grilled juices go to waste! Catch all the succulent goodness with this barbecue cutting board that comes with deep trenches. Your dad (and his dinner guests) will thank you for the thoughtful gift.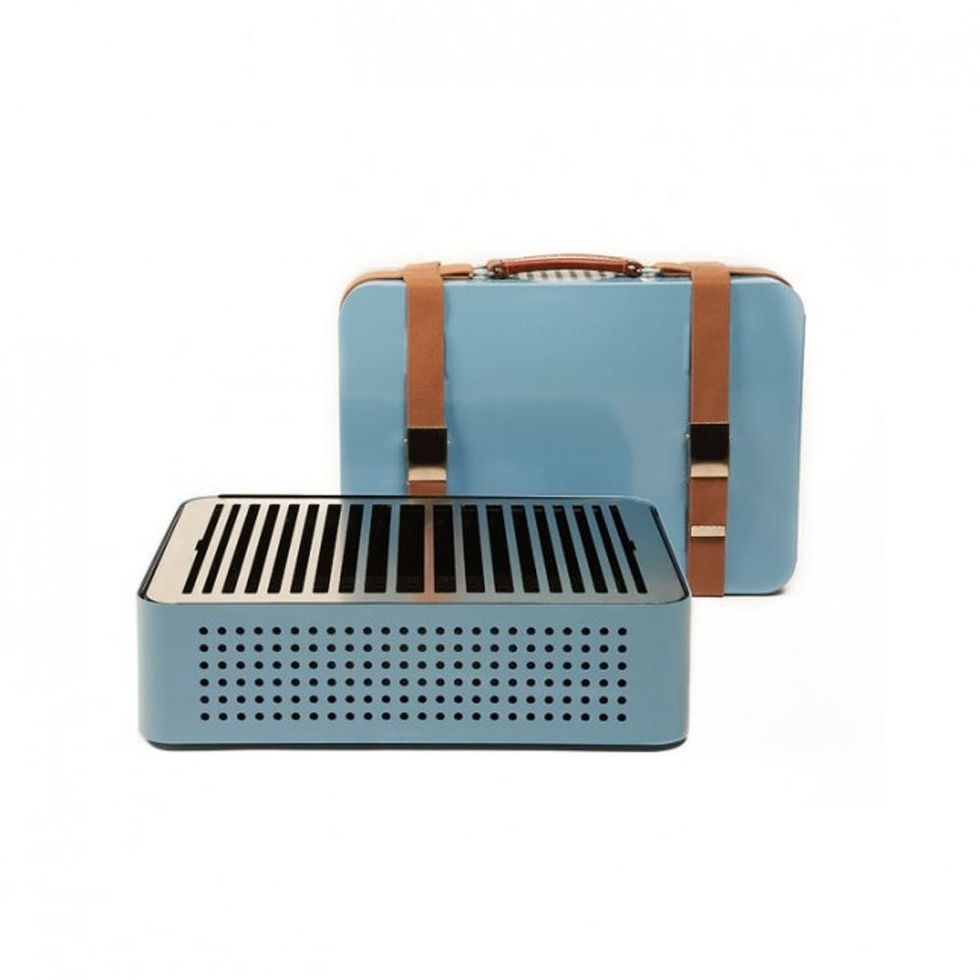 14. RS Barcelona MON ONCLE Portable BBQ ($375): Inspired by a vintage briefcase, this portable grill makes grilling on the go fun and easy. Beach parties or park barbecues — whatever the occasion — the Mon Oncle grill is the one Dad should bring along.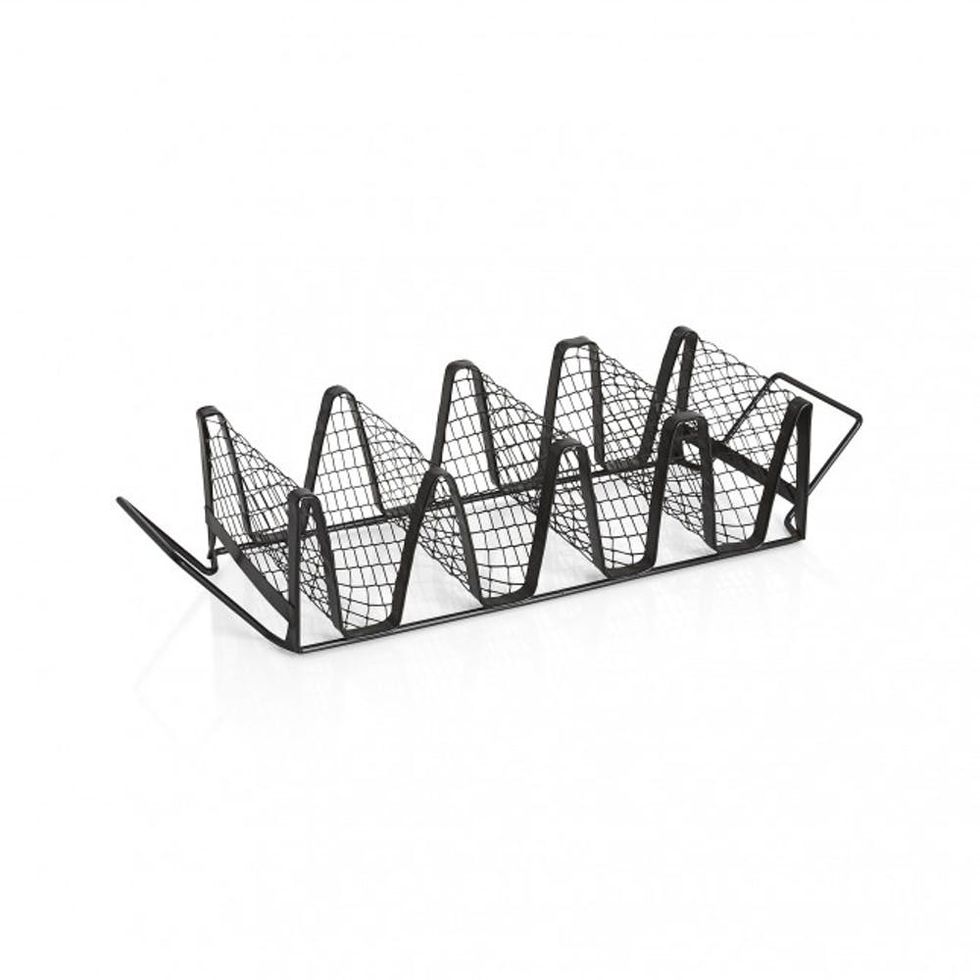 15. Crate & Barrel Non-Stick Taco Rack ($15): Give Dad a proper wire rack to hold/warm up his famous tacos. The rack's open mesh design can hold up to four tacos while evenly heating them. Get ready for the best Taco Tuesday ever.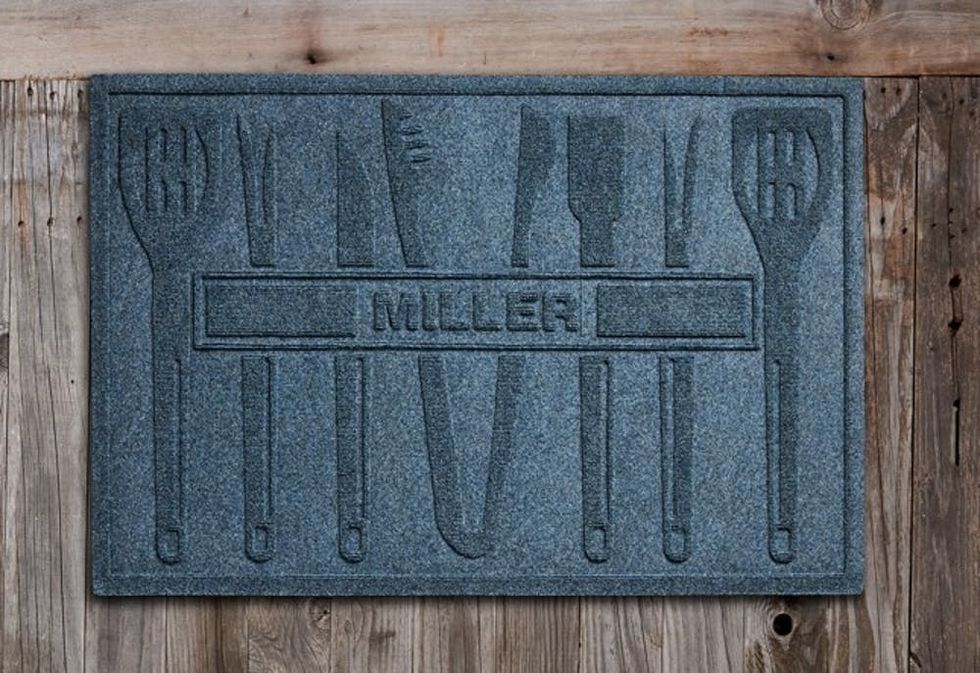 16. Sharper Image Personalized BBQ Mat ($100): Slip-resistant and super absorbent, this crazy durable personalized BBQ mat is the one he needs to complete his grilling arsenal. Customize his mat for a thoughtful and practical gift that promises to last as long as he's still donning the apron.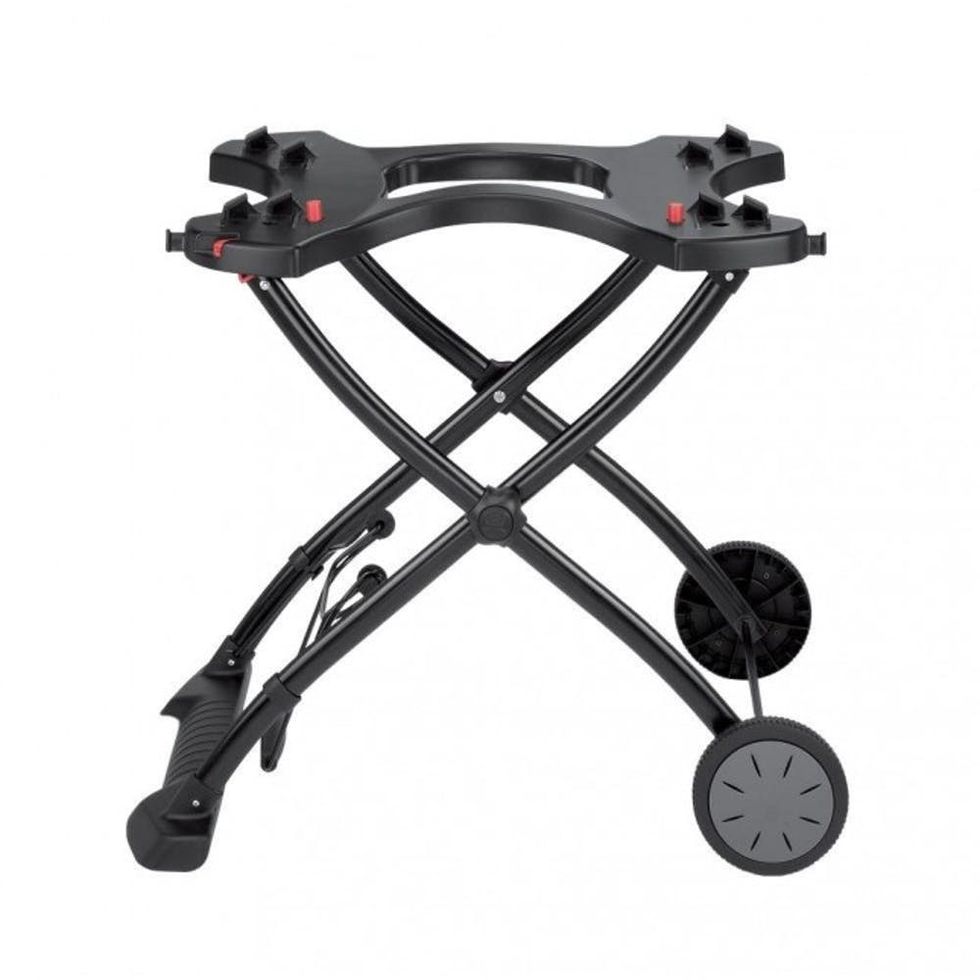 17. Weber Q Portable Grill Cart ($70): With the help of this portable cart, your dad can now grill on the go. The convenience doesn't stop there! It even features a push-button that allows for easy folding and unfolding of the cart while securely holding the grill in place.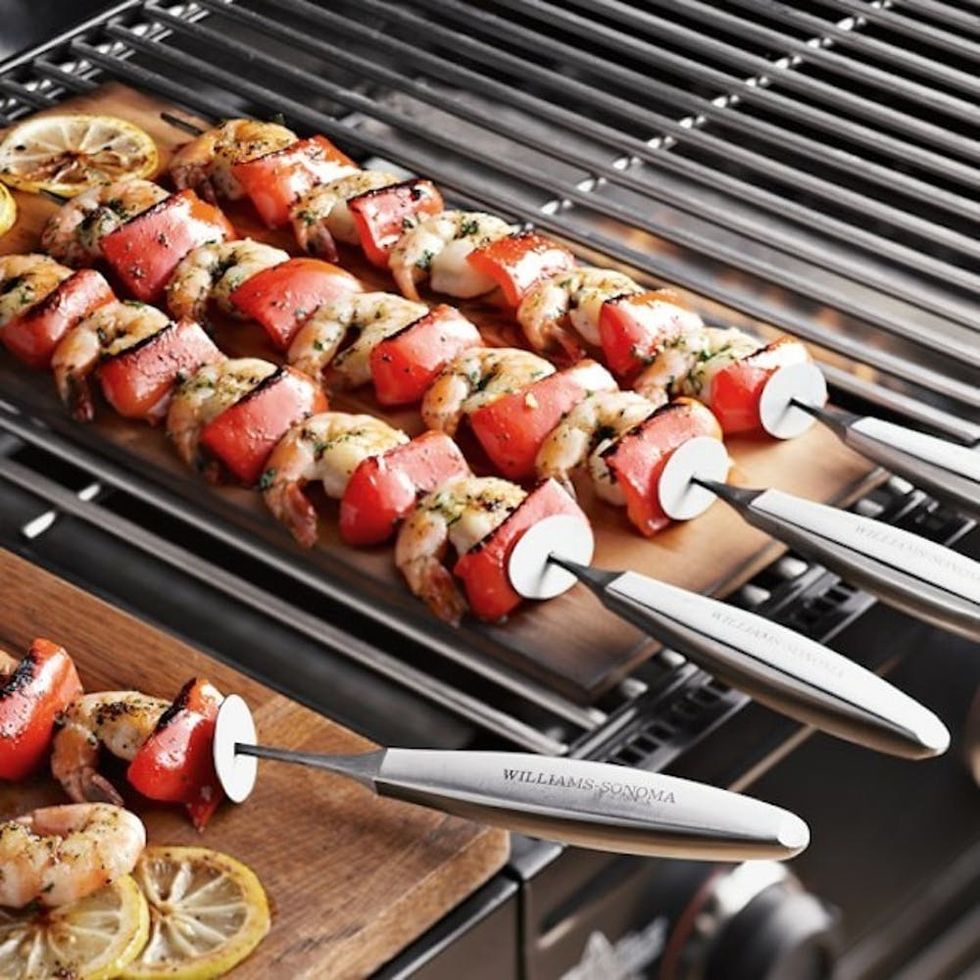 18. Williams-Sonoma Stainless-Steel Sliding Skewers ($40): Dad can say goodbye to the troublesome task of removing cooked food from the skewer thanks to this problem-solving sliding skewer that easily pushes the food off with a sliding disc. Now all he needs to worry about is the cooking!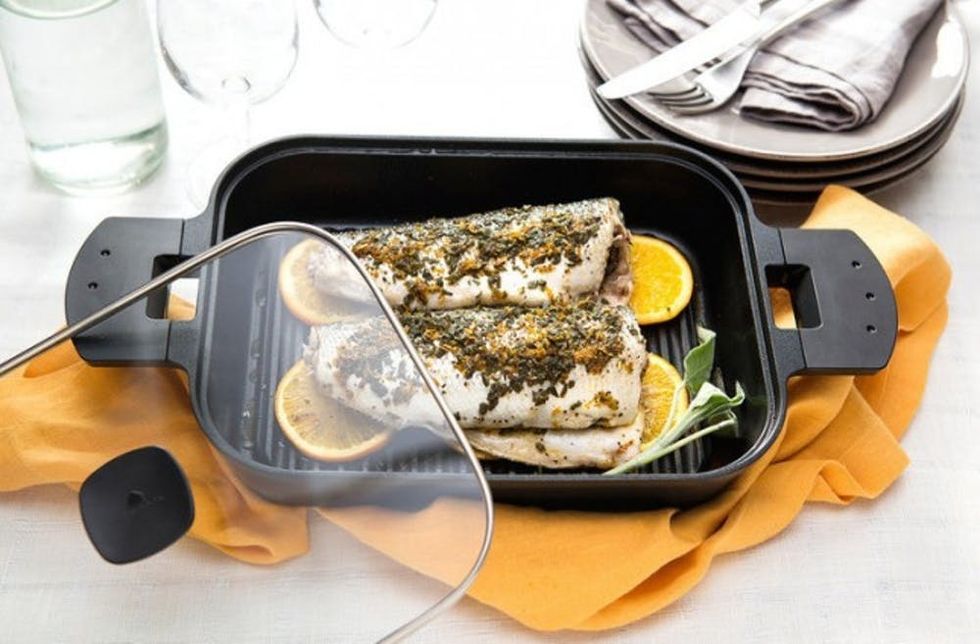 19. UchiCook Steam Grill Glass Cover ($98): Like its name suggests, this innovative kitchen tool combines the awesome cooking power of a steamer with a grill. Save your dad the details of how it works and just let him know it'll make preparing juicy, delicious meals even easier.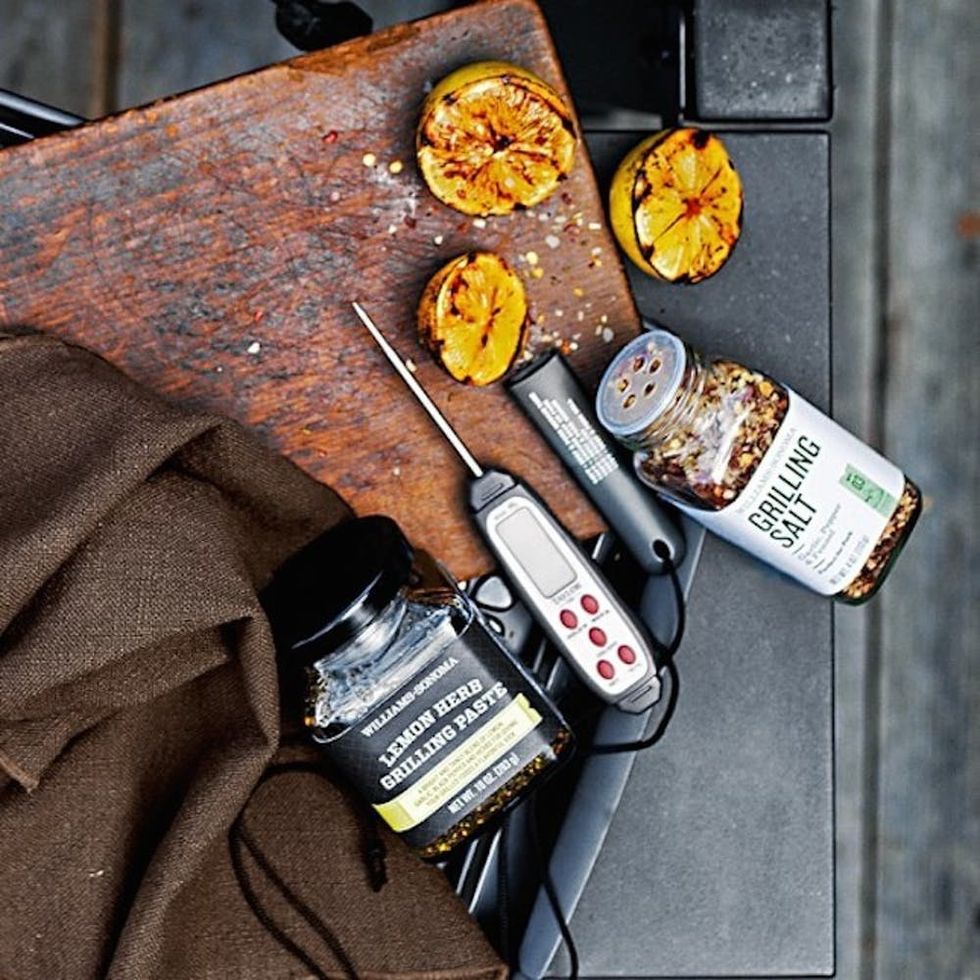 20. Williams-Sonoma Taylor Outdoor Pen Thermometer ($20): There's no room for error with this bad boy. In mere seconds, it displays the precise internal temperature of the food on its backlit LCD screen. Not to mention its durable waterproof design ensures it'll withstand whatever grilling challenges your dad throws at it.
Which of these grill gift ideas will you give Dad? Follow us on Pinterest for more creative Father's Day gift ideas!
Brit + Co may at times use affiliate links to promote products sold by others, but always offers genuine editorial recommendations.