Make Your Own Edible Art Pieces With This Floral Taco Recipe
Apr 14, 2017
It's no secret that we at B+C are *obsessed* with tacos.
---
As an LA native, I grew up going to the local taco man (and, in the latter years, truck). I'd anxiously stand in line with my friends and family — dazzled by the knife skills of the "al pastor man" as he sliced off pineapple from the top of the trompo and skillfully caught each piece on the two tortillas that carried the delicious slices of al pastor meat.
Now that I'm older, I still crave the al pastor tacos from my local taco joints, but the places that offer this particular experience are far and few in SF. Instead, I often find myself saving my taco cravings for LA. Today, I wanted to put a spin on those cravings and create a floral taco recipe, inspired by the springtime super blooms and the delicacies of English tea time. Scroll on below to see how you can make your own edible art pieces.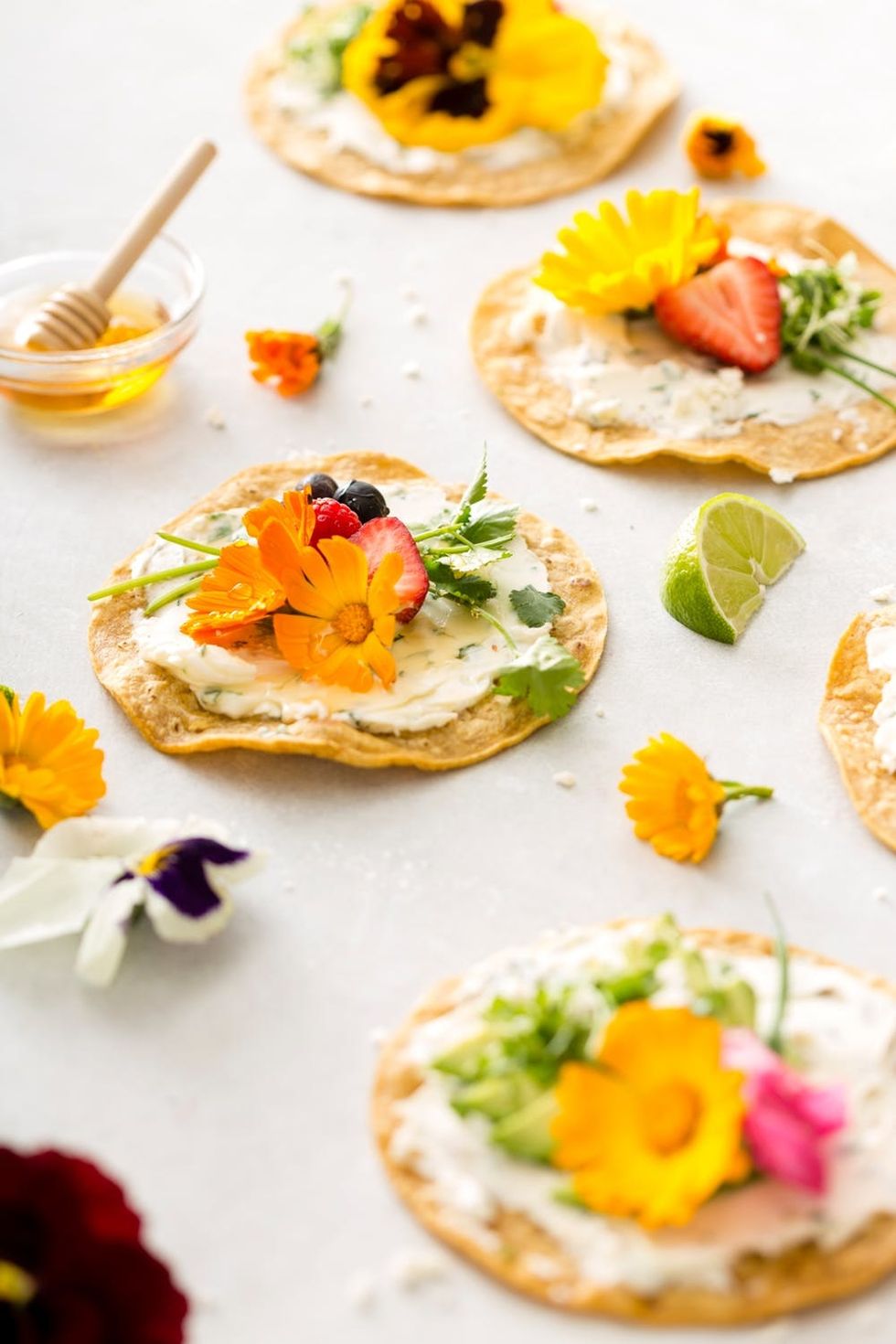 Trust us: It'll be a spring party hit!
Ingredients: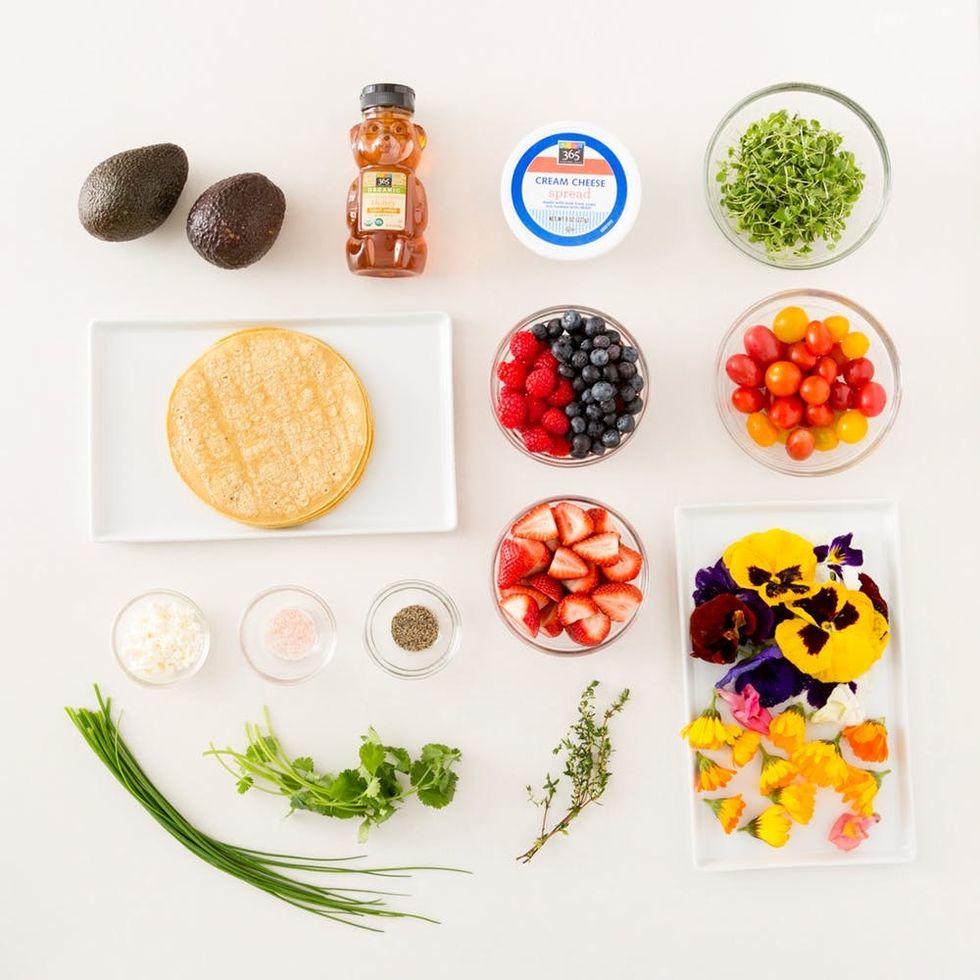 Instructions: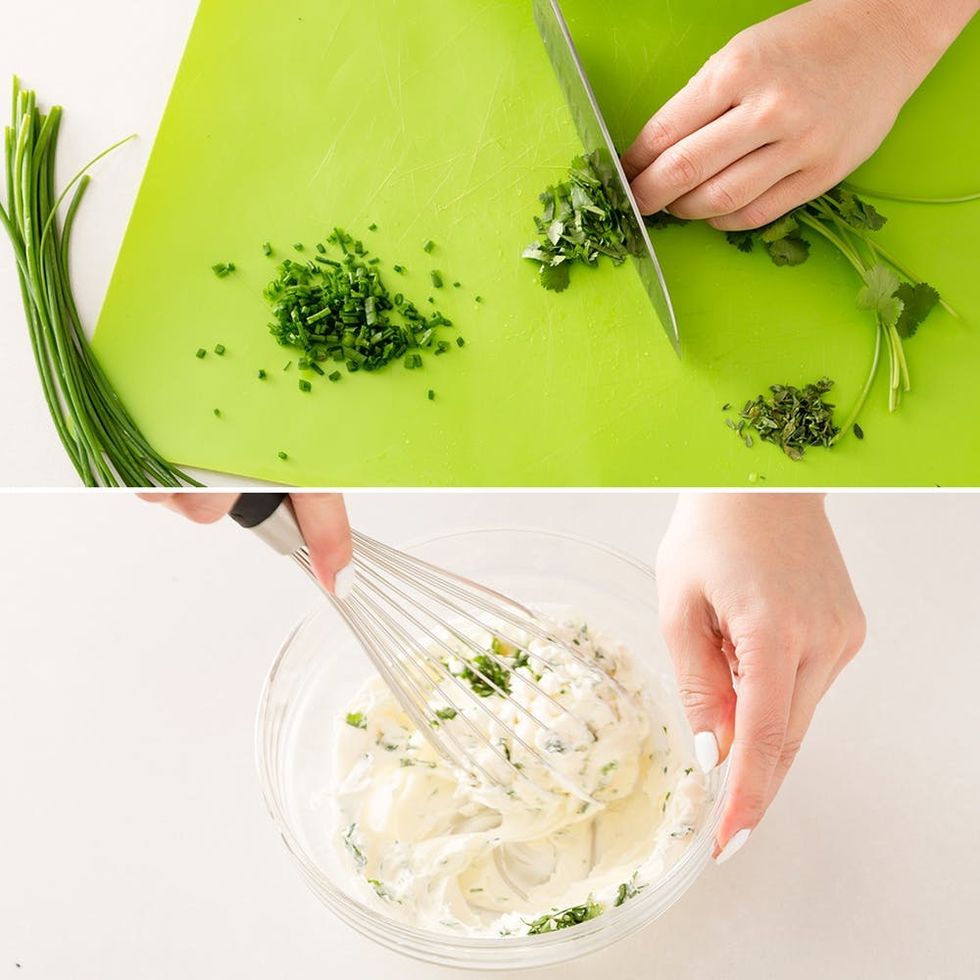 First things first, prep the taco toppings! Slice and dice up the berries, avocados, and cherry tomatoes. Prep the taco spread by finely chopping up a few sprigs of chives, cilantro, and thyme. In a medium sized bowl, blend together the cream cheese and herb mix. Add in one teaspoon of salt and pepper.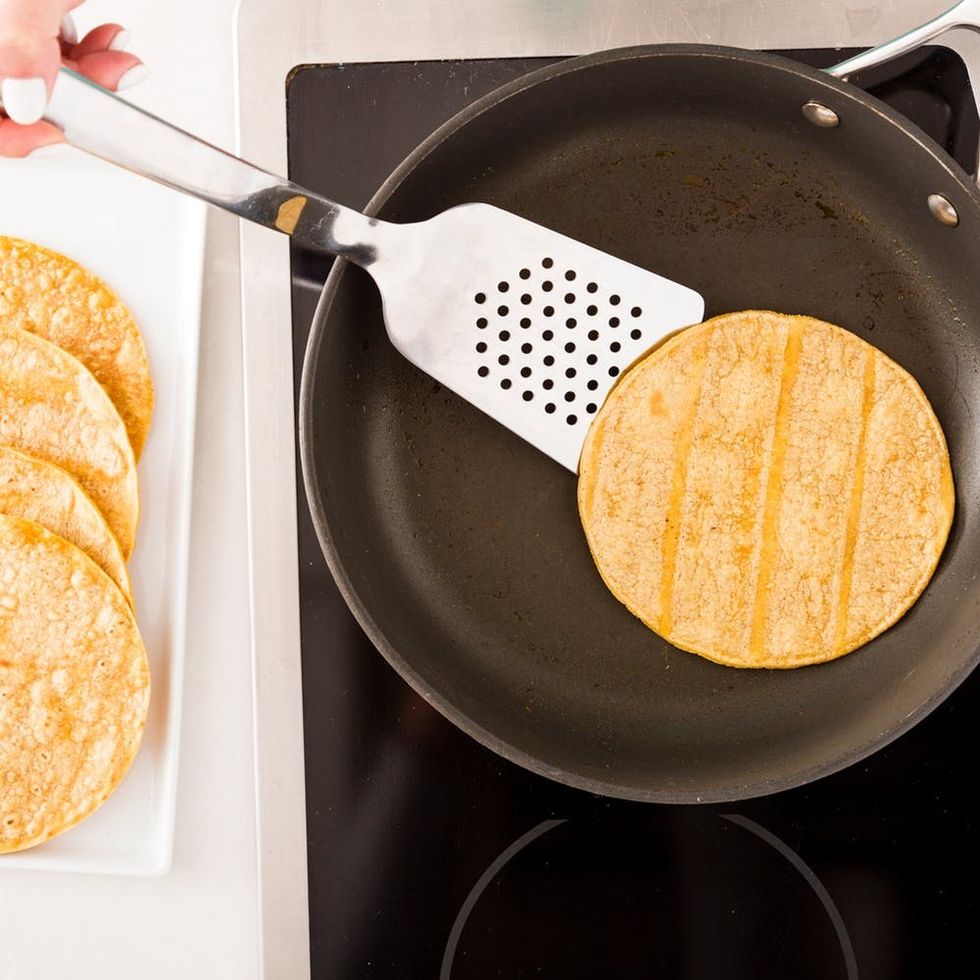 When you've prepped all the toppings and spread, heat up the pan and fry the tortillas!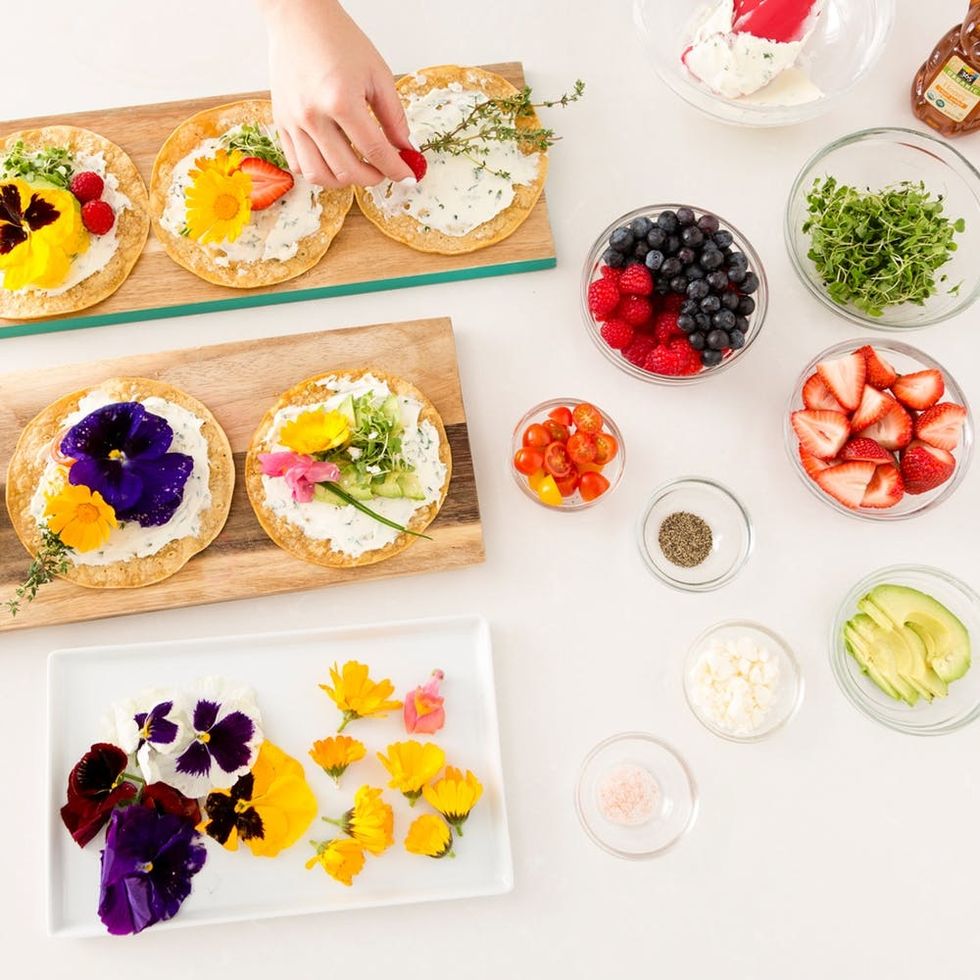 Now for the fun part! Create your floral masterpieces by mixing and matching the toppings from your own personal taco bar.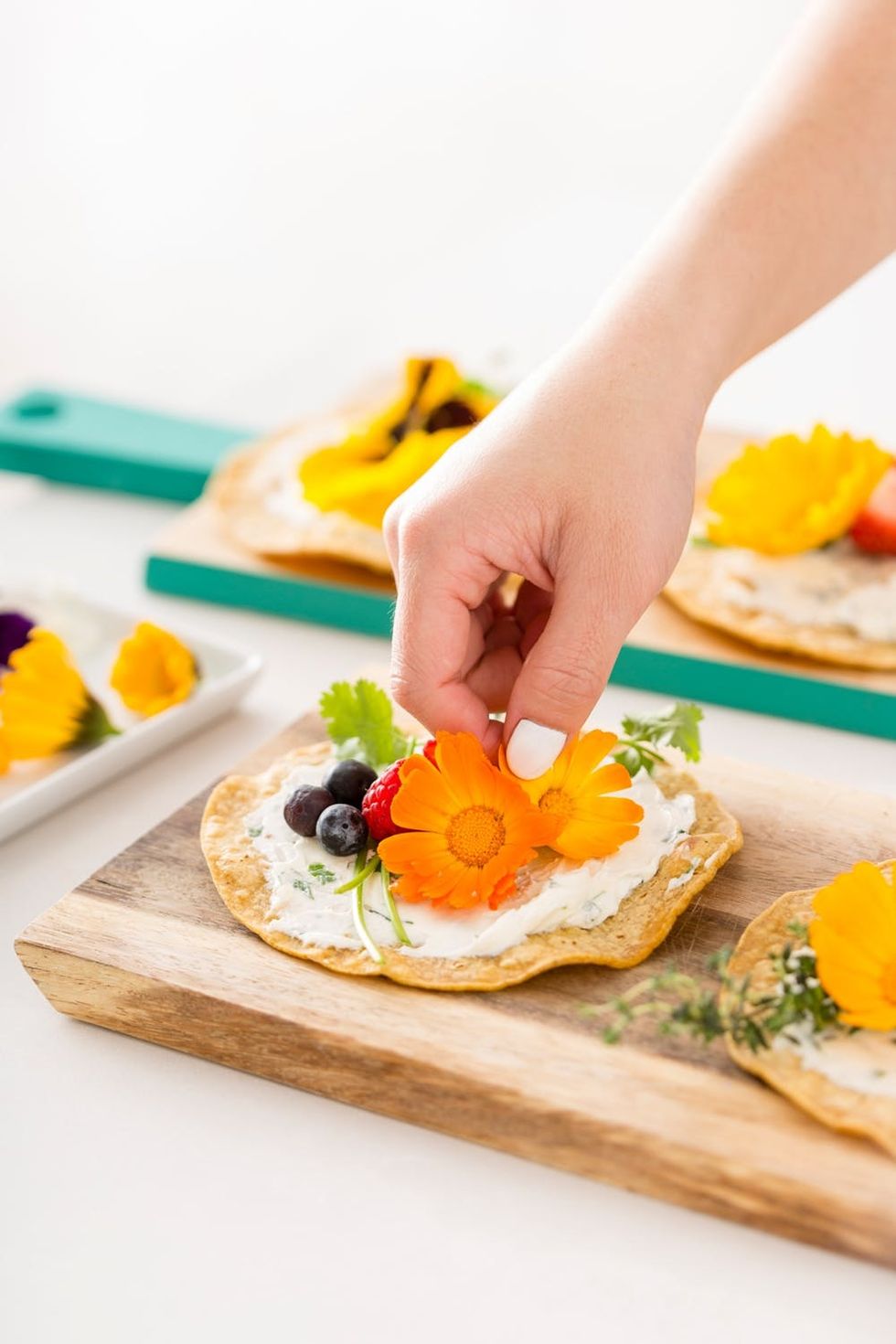 Top off with your favorite edible flowers and a sprinkle of ricotta.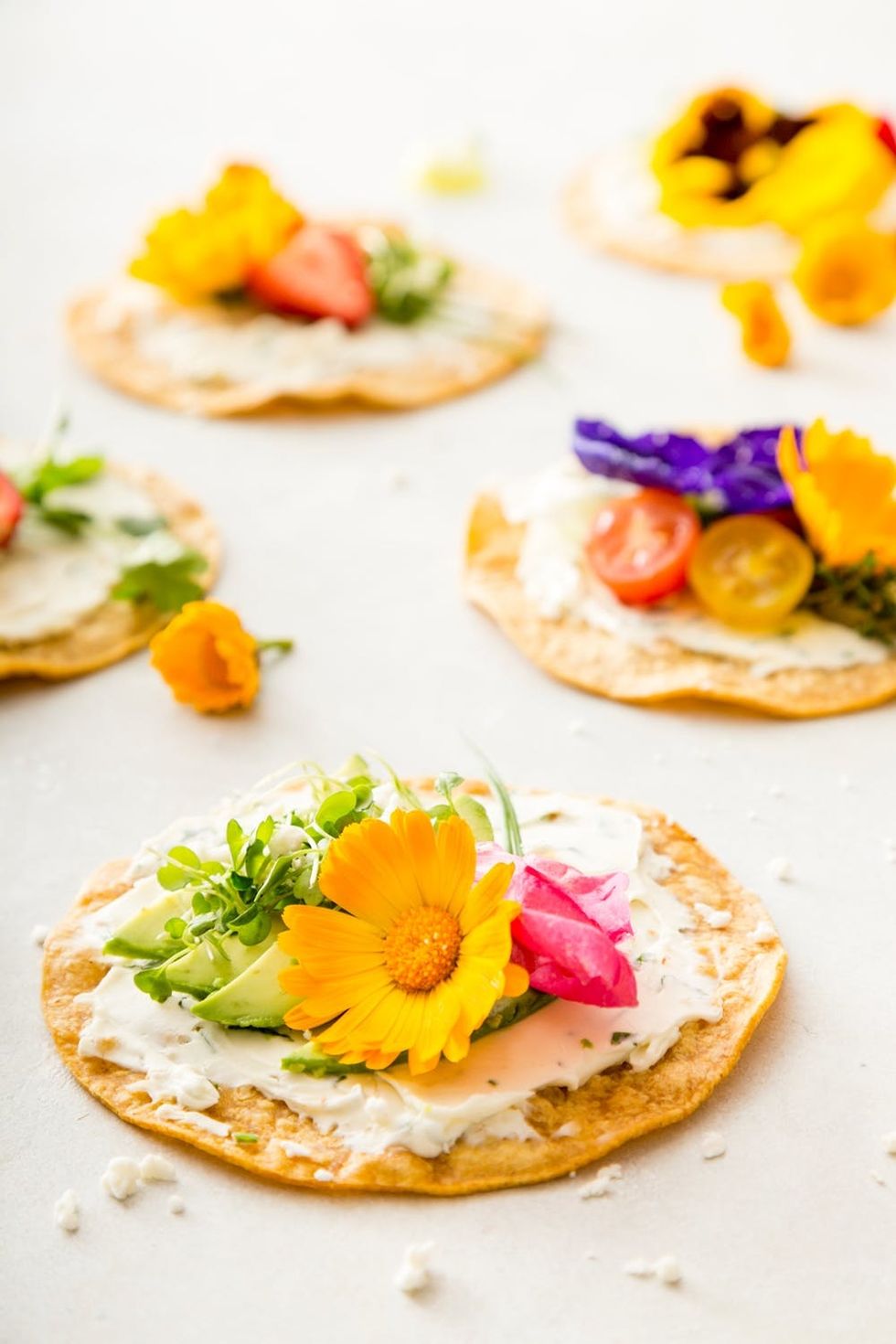 Ditch the plates, and make it a table party! Make sure to serve shortly after finishing your masterpieces. You'll want the tacos to be eaten while they're still warm.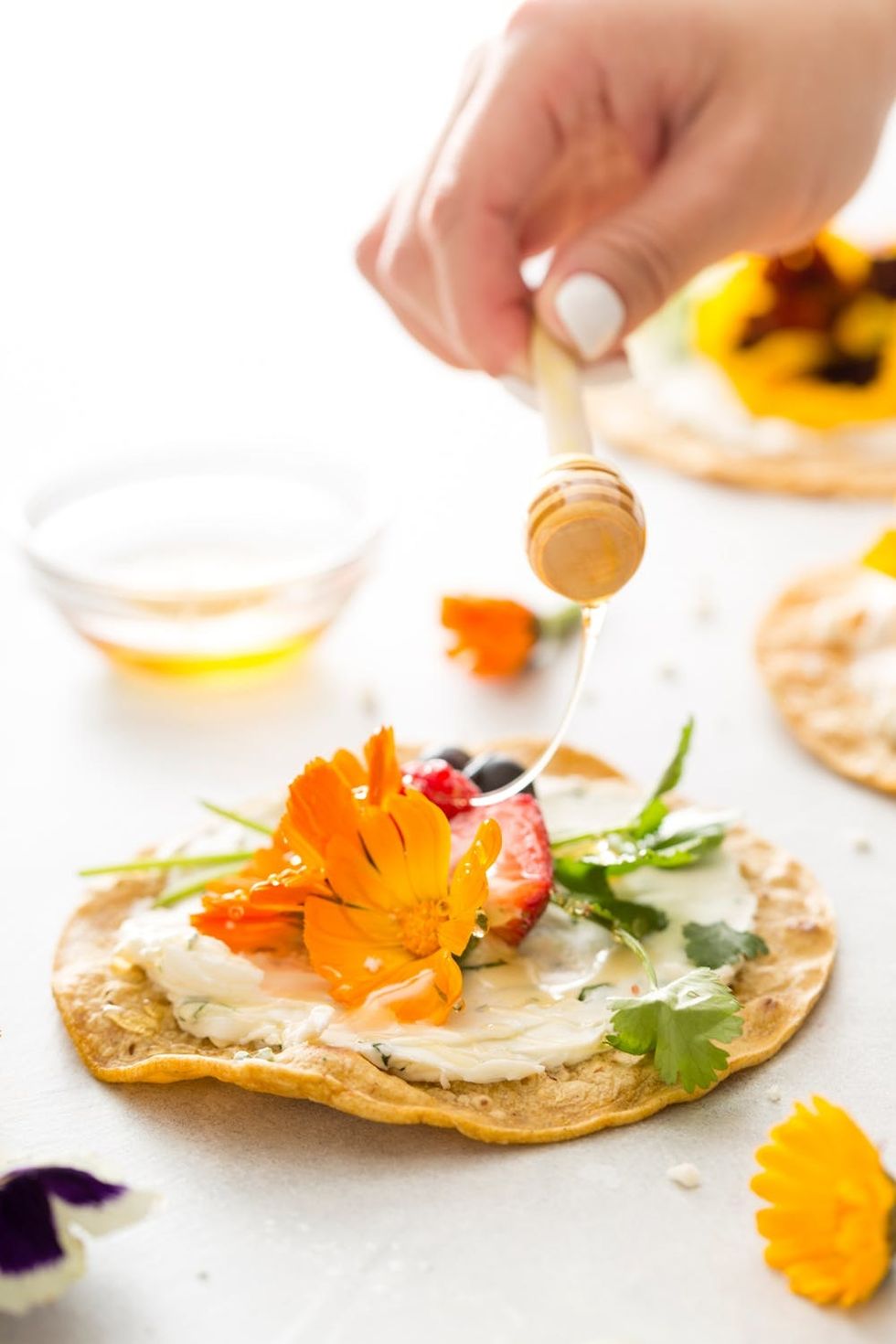 For a touch of sweetness, drizzle on some honey!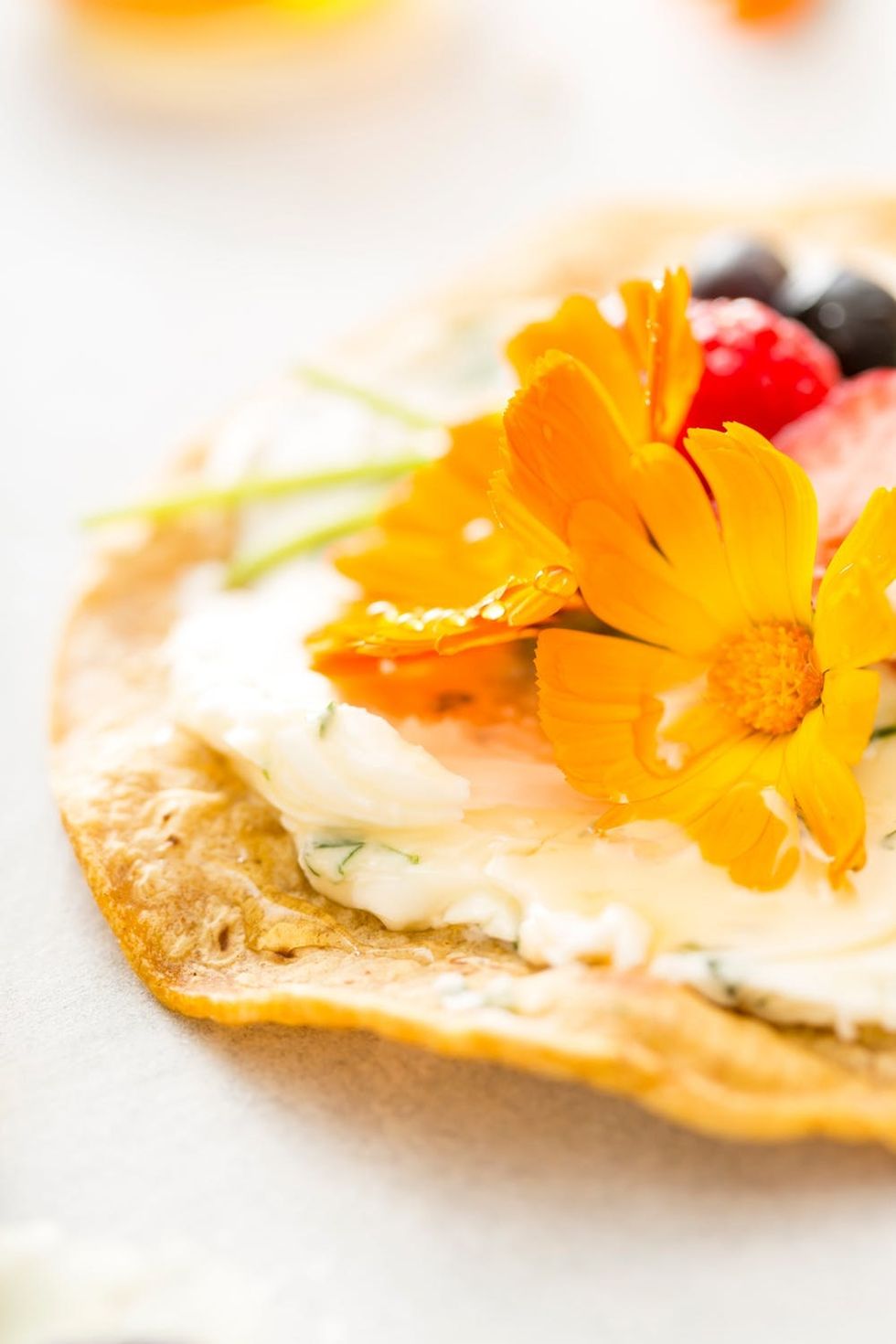 Dannnng, look at that glaze!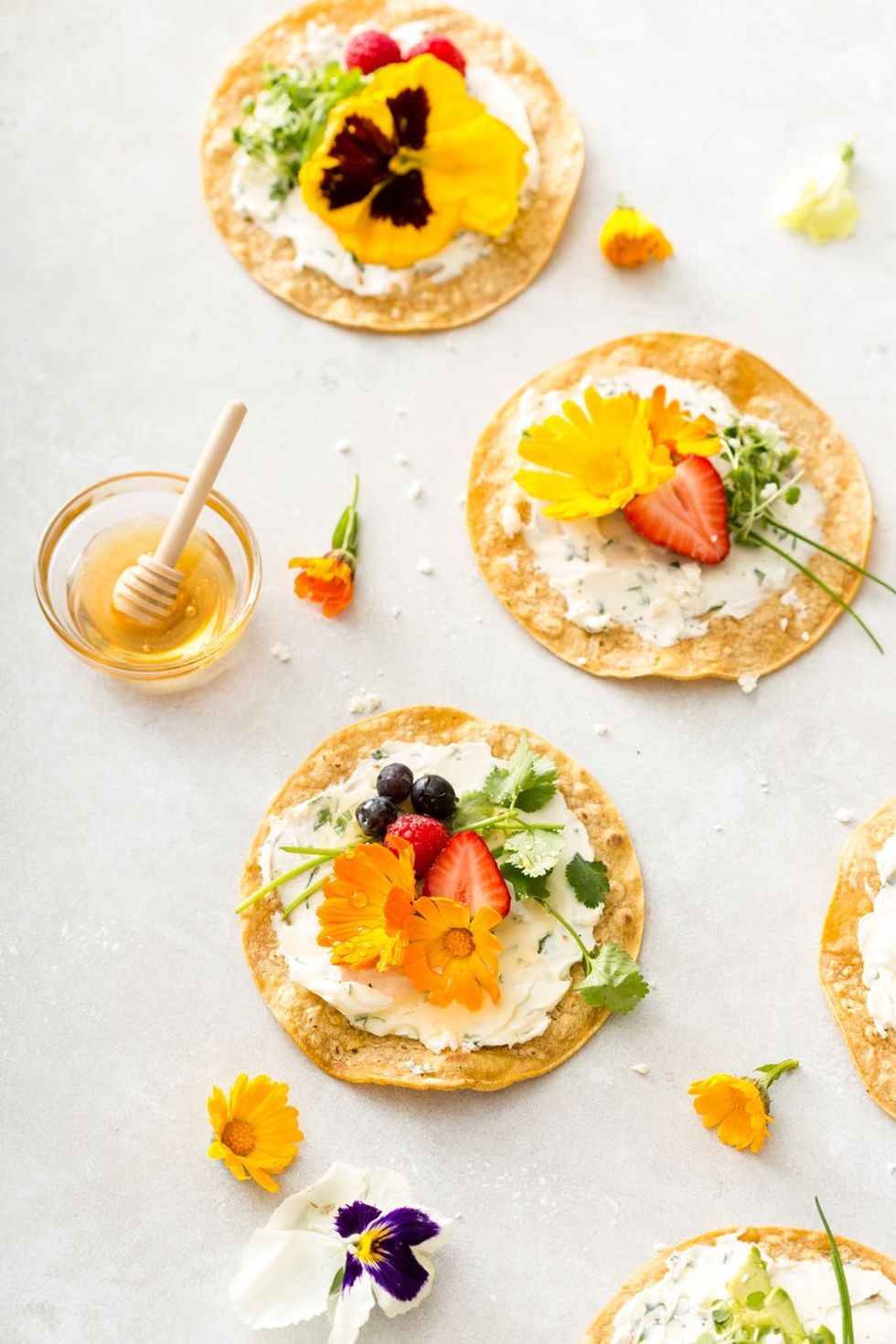 Bon appétit!
Show us your latest recipe by tagging us on Instagram + using the hashtags #bcfoodie + #britstagram!
DIY Production + Styling: Karen Pham
Photography: Chris Andre