Take Stunning Neon Light Photos…Using Your Phone!
Sep 12, 2013
If you've ever used sparklers before (hello, anyone that has ever celebrated the 4th of July!), then you have probably experienced the phenomenon known as "light painting." You know what we're talking about: moving light really quickly to create a shape, squiggle or word.
---
Well if you love playing with sparklers, then you're going to love our new favorite app, Glowee. It works on iOS devices like the iPhone (sorry Android and Windows fans) in parallel with your digital camera in order to take some of the coolest light photos ever.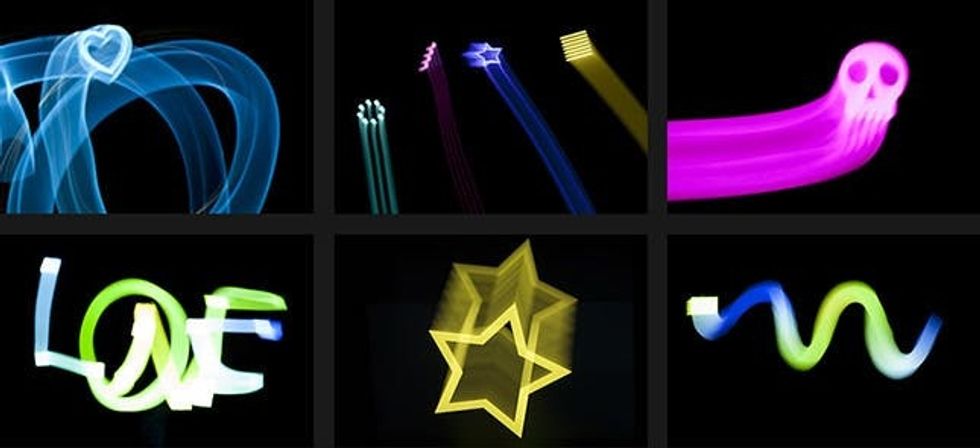 So how does it work? The trick with these photos is to get your room as dark as possible. If you have a walk-in closet, this is the time to use it for something other than your shoe and boot collection. Set up your digital camera on a tripod or a table—anything to keep it steady and prevent the photo from blurring. Then increase your exposure length. Most cameras snap photos in a fraction of a second, for this one you want the exposure to be several seconds long. (The new slow-mo feature of the new line of iPhone 5s may be perfect for this and allow you to use the Glowee app without a digital camera.)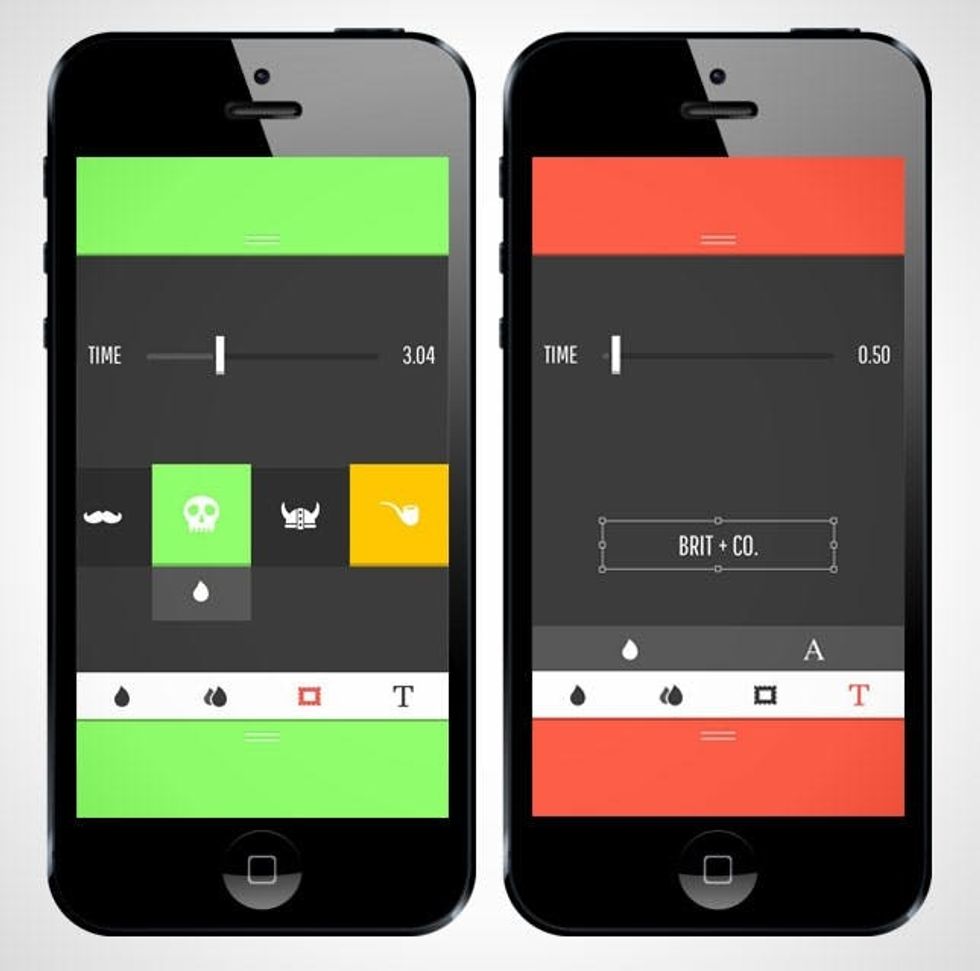 Once your camera is set up, it's time to choose your design in the app. Glowee has four different options: single color, color mixing, images, and text. For the first three, set your colors and then move your phone around to follow the app's instructions just after you hit the shutter button on your digital camera. For the text option, each letter will flash on the screen, so you'll want to move the phone in between the letter flashes to spell out your word. (See above how we have Brit + Co. all cued up in our signature red?)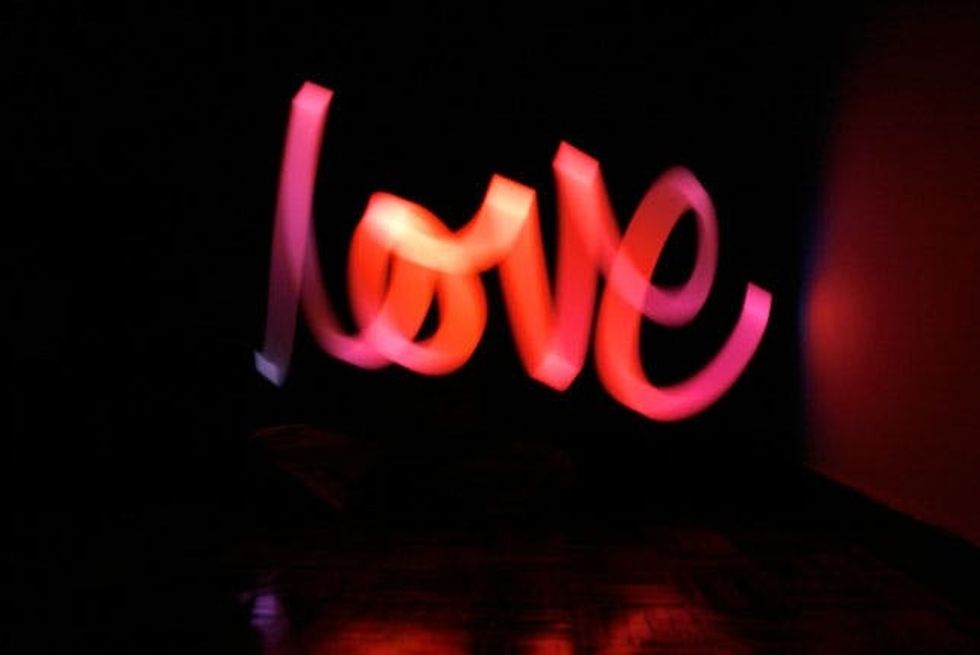 The app is incredibly easy to use and has several fun patterns and designs. We love it because it makes a daunting process so much more approachable, and is a cool way to integrate your iPhone with your digital camera in order to create art. Once you get the hang of it, you'll be able to take so many amazing images with help from your phone. It's an easy DIY to try, and with a digital camera (unlike an old school film camera), you can keep snapping pics until you get the perfect one. We might have to test it out with some eerie skull photos for our Halloween decor!
See the full features of Glowee in their video. Then download it from the App Store for $2.
To get you started thinking about fun ways to use Glowee, we found a few inspiration images on Flickr.
Love via Nurulhudamatrusdi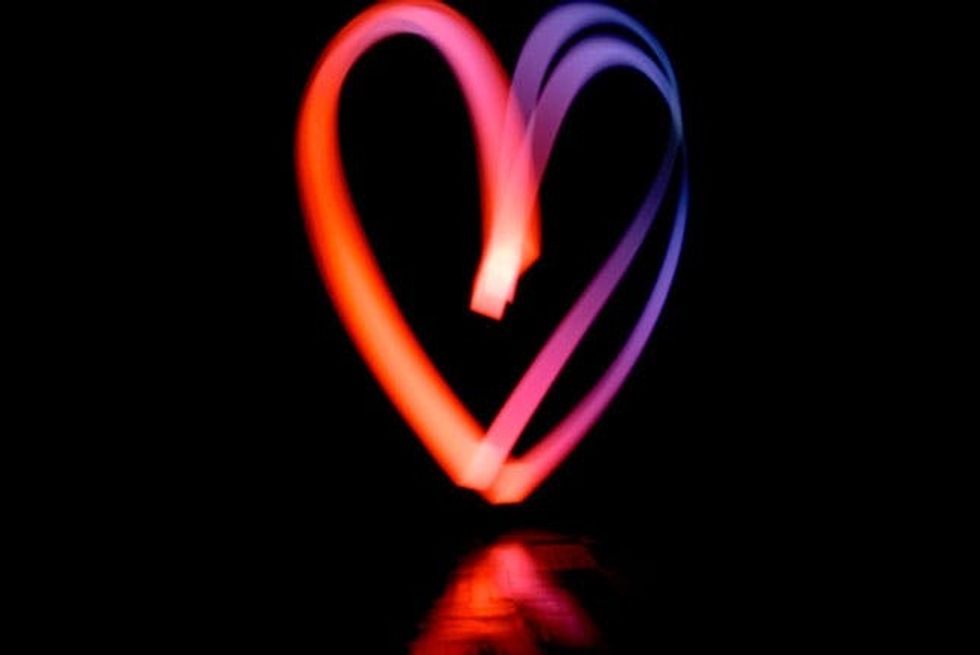 Heart via Nurulhudamatrusdi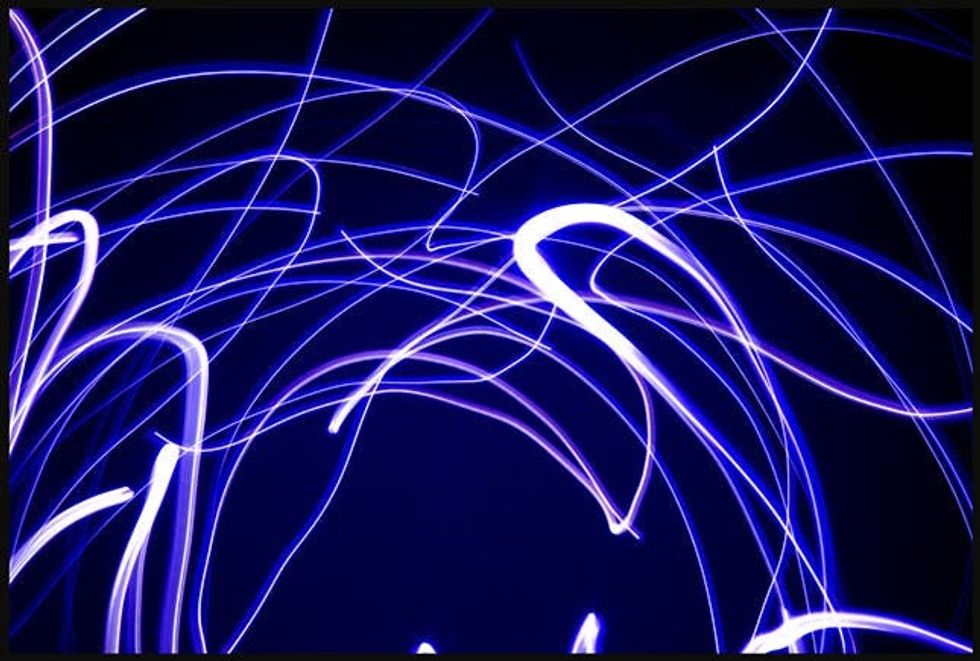 Blue via dewaltbob
Brit Morin
Hi, I'm Brit, the founder and CEO of Brit + Co. I'm a young mom of two, tech nerd and design-inclined lady who has a zillion hobbies and curious about... just about everything! My mission from the beginning has been to unlock women's creativity and courage to try new things so that they can find the path to their true passions.
Tech