2 Genius Tricks for Wrapping Oddly Shaped Gifts
Dec 22, 2015
Sometimes wrapping gifts can be like trying to fit a square peg in a round hole: There just isn't a good way to wrap oddly shaped holiday presents. Until now, that is. We've got two great tips to share that will get you excited about wrapping that Barbie corvette you bought your niece.
---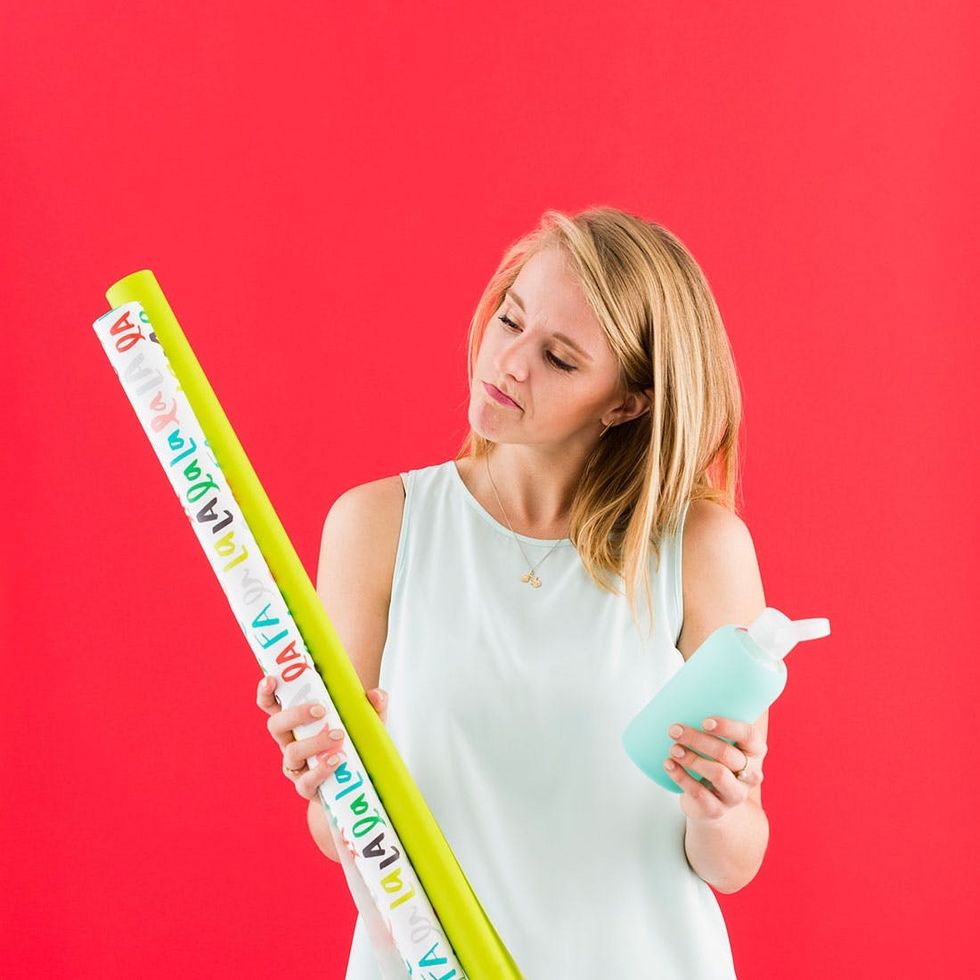 Materials and Tools: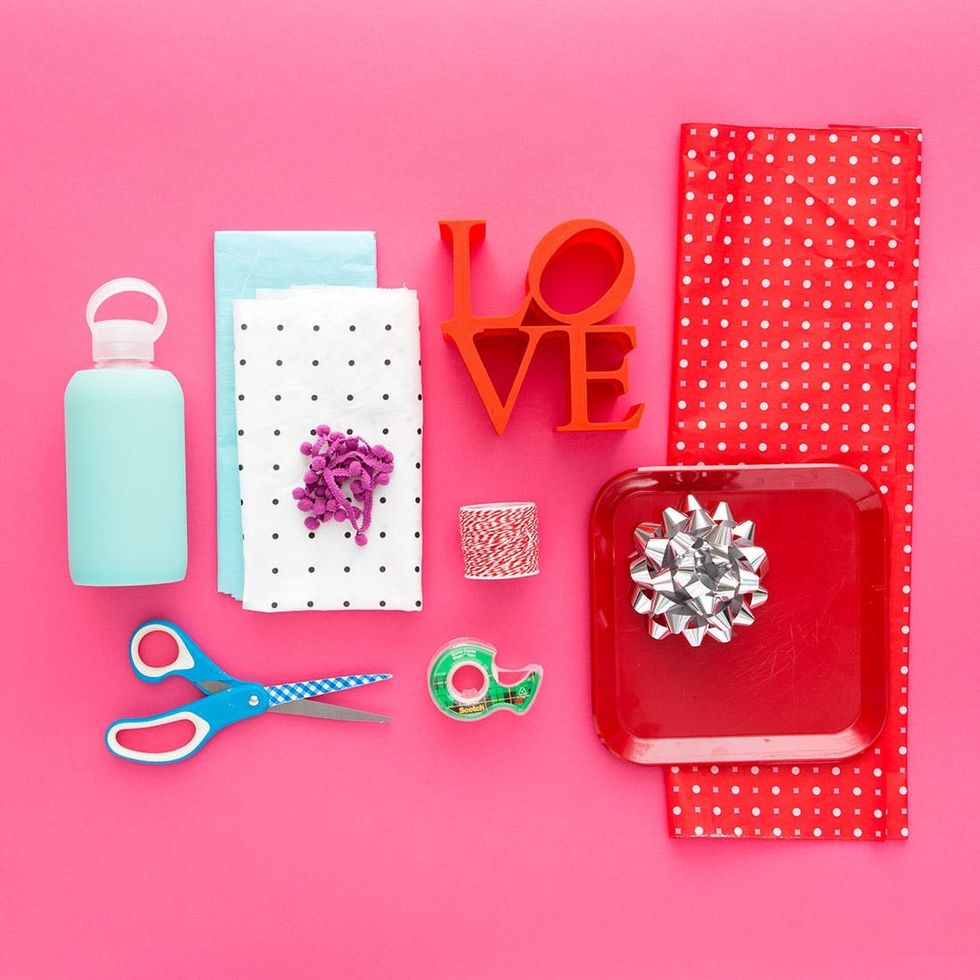 — oddly shaped gifts
— tissue paper
— fabric
— wrapping paper
— gift toppers
— plate
— scissors
— tape
For our first trick, we're using fabric. That's right: Paper isn't the only material that works for wrapping gifts. Fabric is a great alternative that won't tear at those pesky corners and will lay nicely on rounded edges.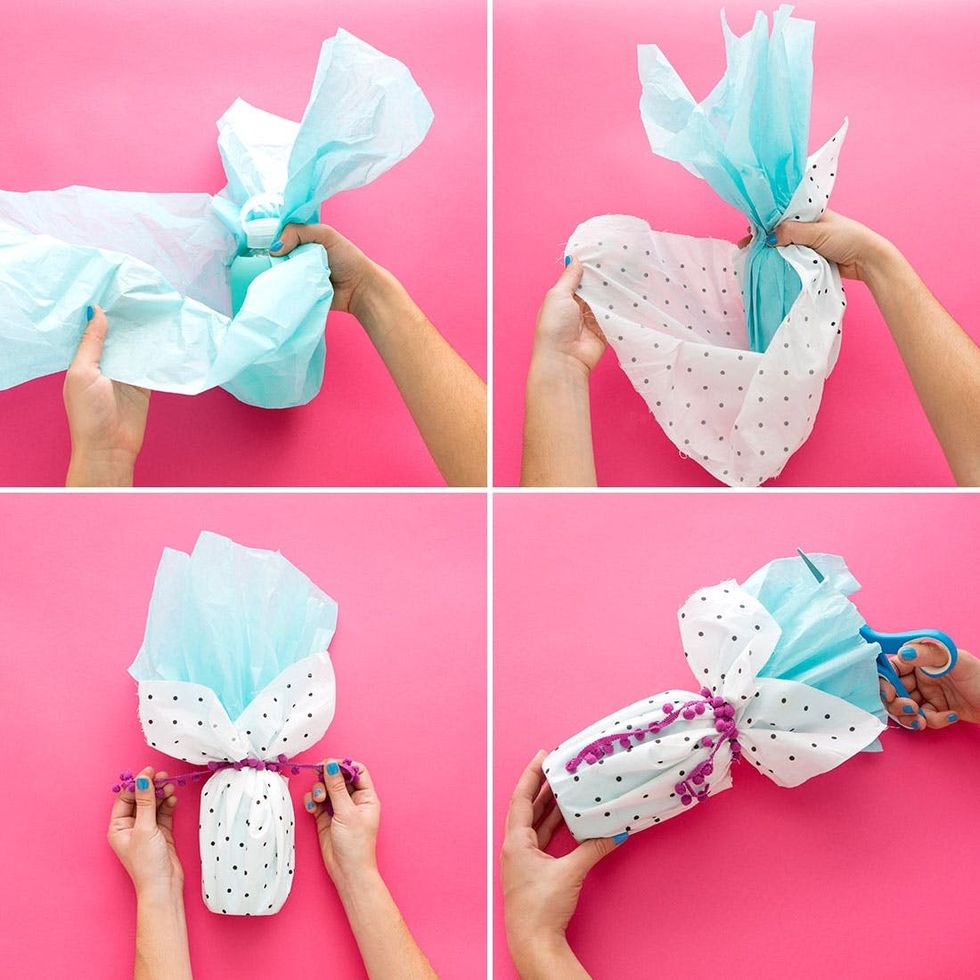 For our first oddly shaped gift, we're wrapping a water bottle. It's got rounded corners and a top that can't be wrapped using traditional folds. Start with some tissue paper, wrapping it around the bottle and making sure there is extra at the top to keep the gift hidden. Then add some fabric in the same manner, this time using a piece that is slightly smaller so you can see the pop of color from the tissue paper. Wrap a ribbon or pom poms around the neck to secure and trim to your liking.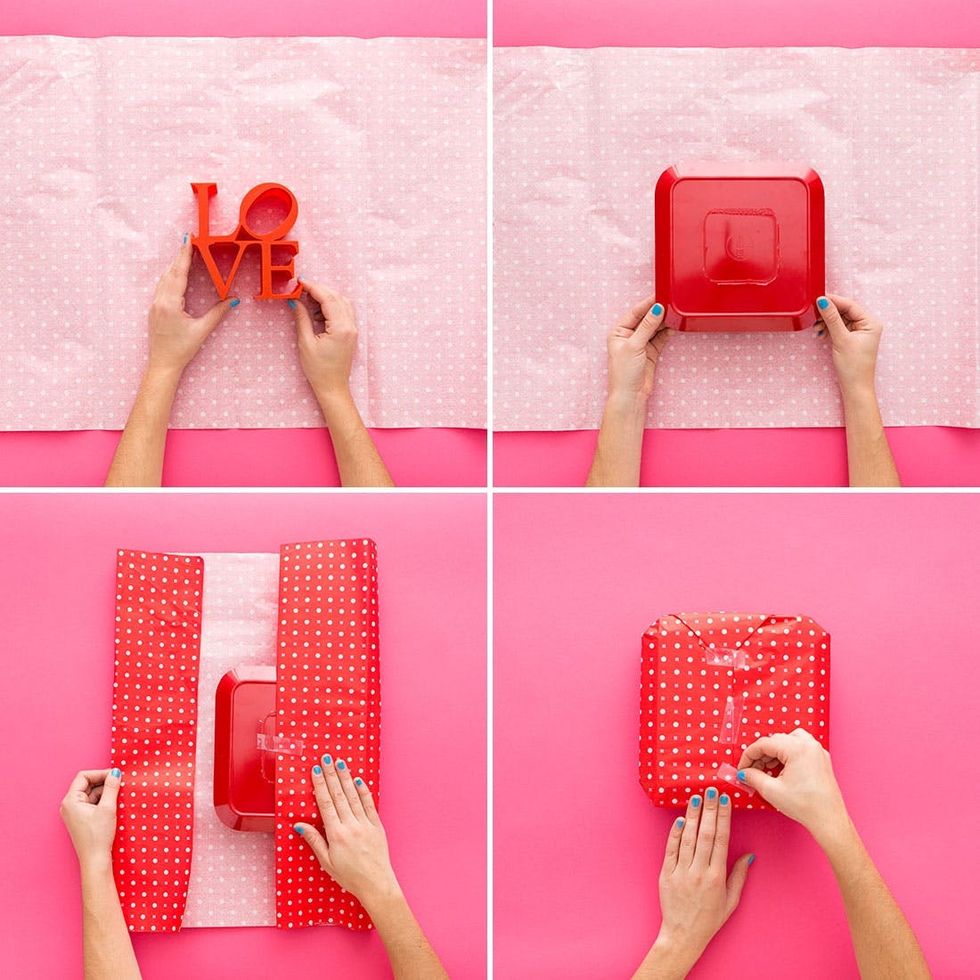 Our next gift is a lovely LOVE trinket that's uneven on all sides. Our tip: Use a square plate to create a more box-like shape. This will make it much easier to fold your paper smoothly. Place your gift on the wrapping paper, then put the plate on top. Pull up the sides of the paper, wrapping it like you would a square box.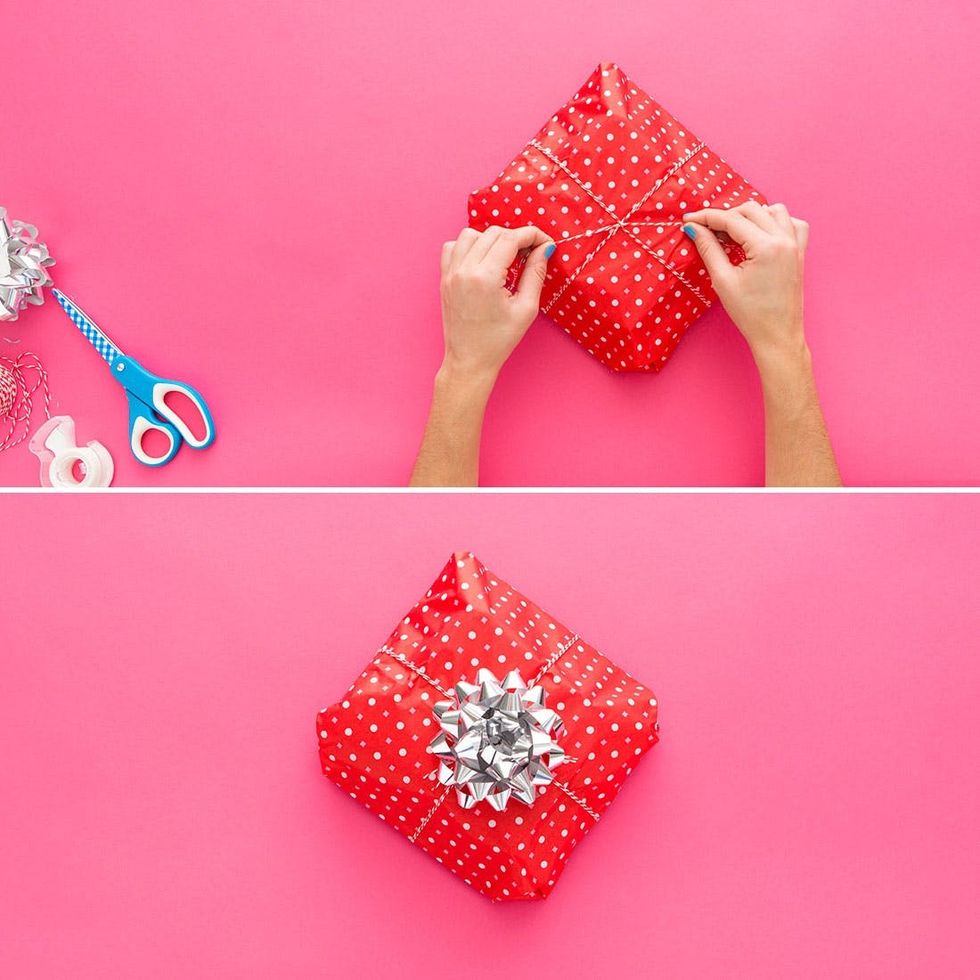 No gift is complete without a topper! Add some twine and a bow to finish off this perfectly wrapped present. The best part about this trick is that there's NO WAY the person who receives this gift will be able to guess what's inside.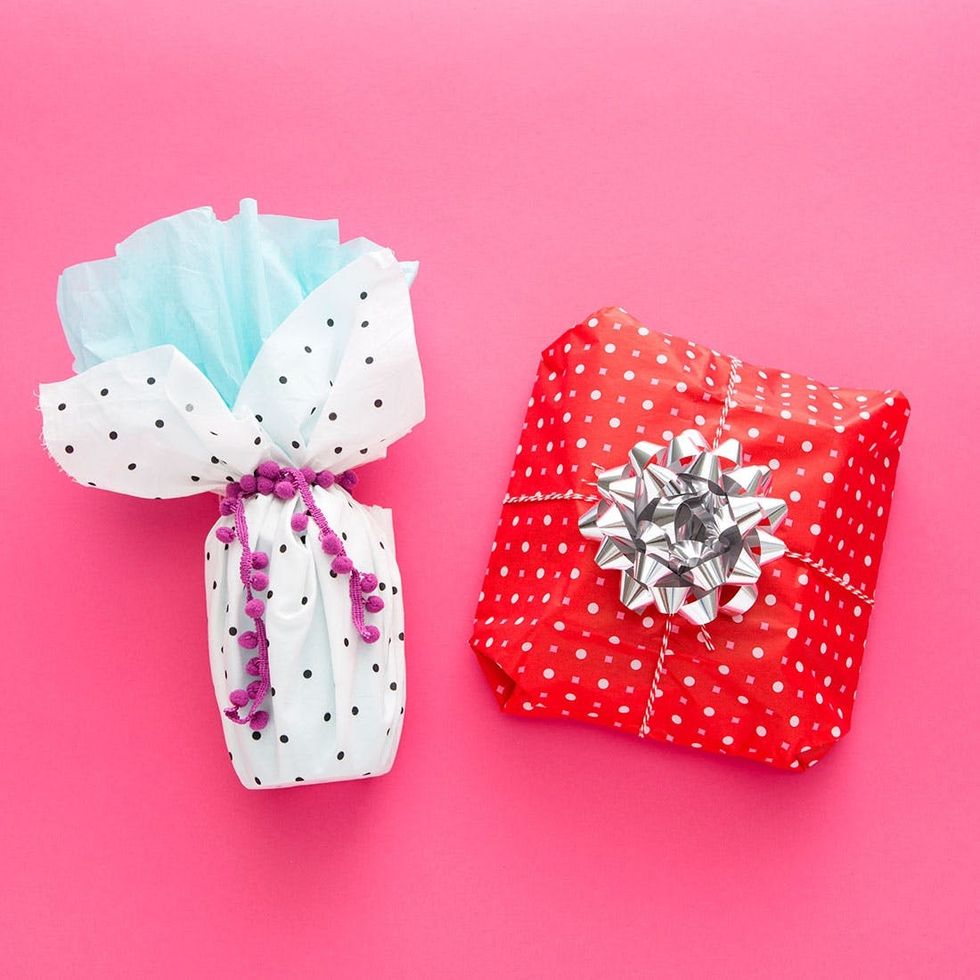 Two perfect little gift buddies waiting to be opened. It's all happening soon, little guys :)
Roxy Taghavian
Roxy has been creating and executing DIY projects since her very first trip to Michael's as a child. If there's a project at hand, she'll figure out how to make it. When she's not wielding her hot glue gun, she can be found at the beach, traveling to far off lands, reading and running at her gym "The Panhandle."
Home
If you lack a certain way with words, then perhaps you can rely on showing how you feel this holiday season with an artful greeting card you can make at home! Brit dropped by our crafting studio where we teamed with Camp by Walmart to create a choose-your-own-adventure holiday card tutorial. In the interactive video, it's up to you to decide what type of card you want to make — sentimental, or stylish? Three-dimensional, or keep it simple? After you've selected your design vibe, Brit helps you assemble it all together so your last-min card is ready to send. Get ready to pick up a few new DIY tricks when you watch the video now!
Holidays