This Indoor Plant Guide Will Help You Reach Jungalow Queen Status in No Time
May 05, 2017
If you aren't blessed with a lush outdoor space, it can be easy to feel left out of all that spring gardening hoopla. Luckily, house plants (AKA mini #jungalows) are trending big time, and creating the indoor garden of your dreams is easier than ever… right? Well, almost. You still need to keep those plants alive! Whether you boast a green thumb or have been known to kill a succulent or two, our Beginner's Guide to Trendy Indoor Plants will help you create *and* cultivate that garden year-round.
---
Download our Beginner's Guide to Trendy Indoor Plants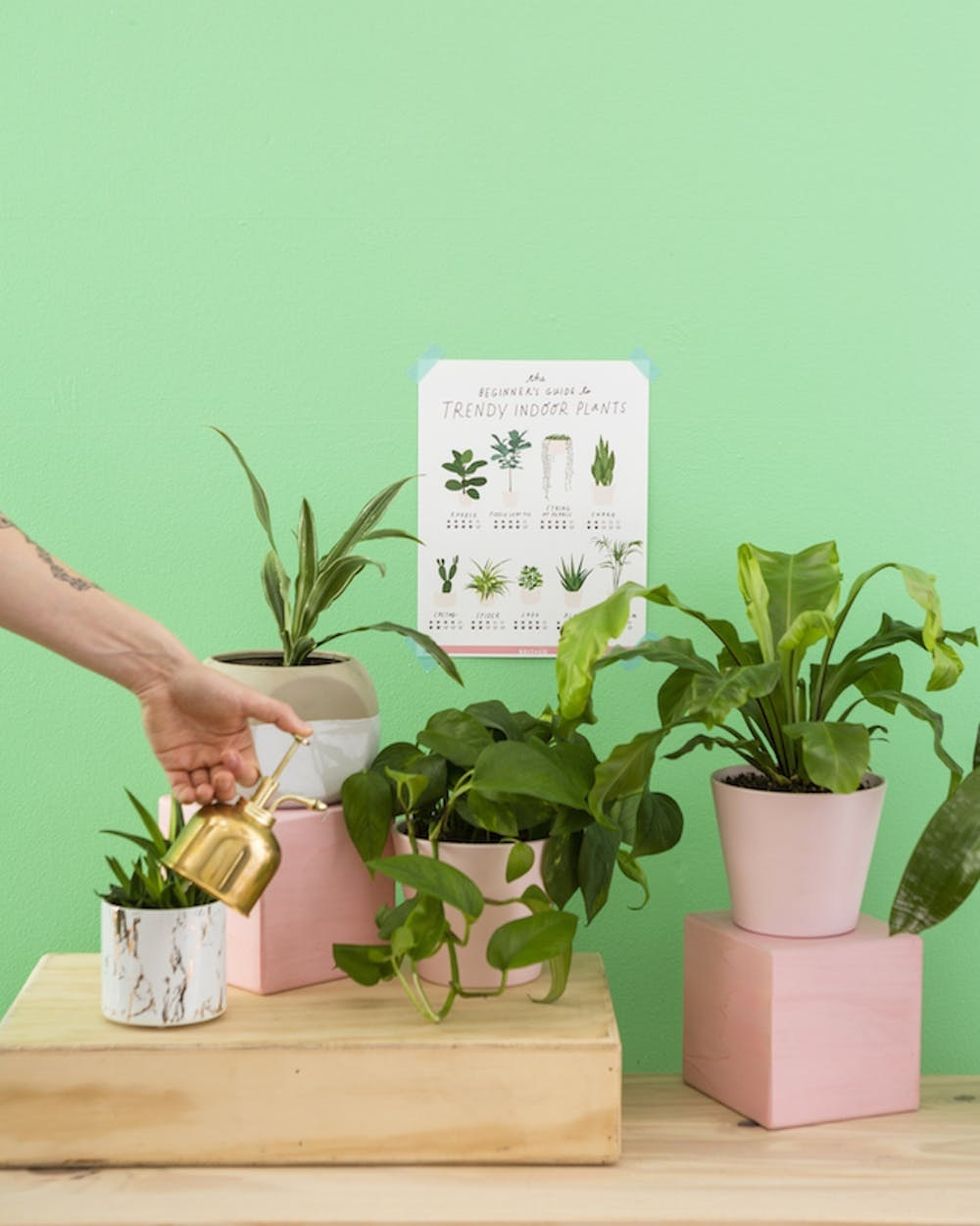 Our infographic features the latest trendy greenery — think snake plants, cacti, and more! — and all the sun and water care instructions you'll need to keep 'em happy and healthy. Simply print it out, hang as a reminder, and water accordingly.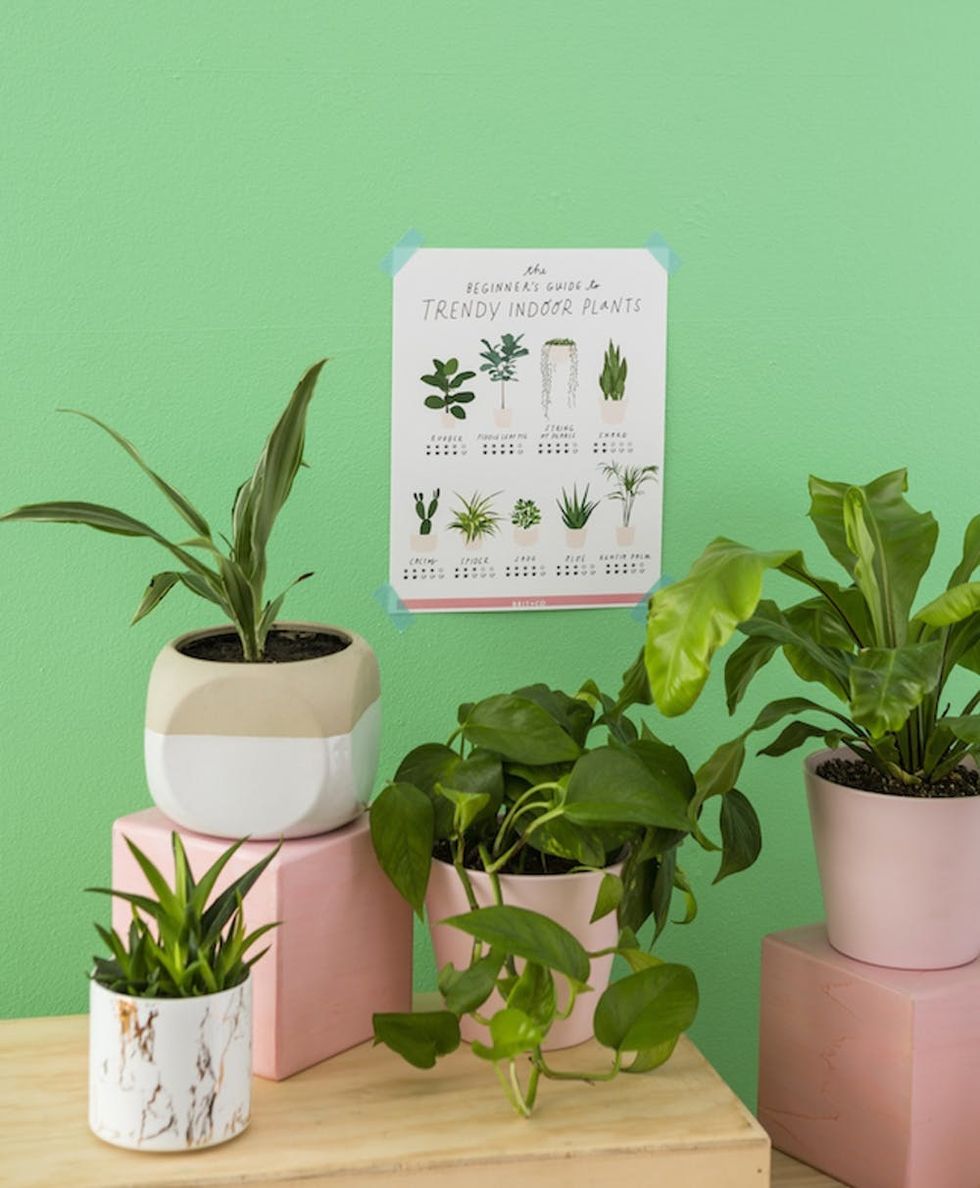 Before you know it, you'll have the lush indoor garden you've always hoped for. Happy planting, ladies!
We want to see where you hang your plant guide! Share the finished result with us on Instagram by tagging us and using the hashtag #iamcreative. And be sure to check out our other awesome Free Printable Friday finds here.
Illustration: Marisa Kutmong
Photo Styling: Cassidy Miller and Katie Bond
Photography: Brittany Griffin