Ivanka Trump's Famous Pals Are Calling Her Out on Social Media Once Again
Aug 07, 2018
People have been railing against First Daughter Ivanka Trump since she remarked last week that the immigrant family separations crisis "was a low point" for her. On August 2, During an Axios News Shaperconversation at the Newseum in Washington DC, Trump said that she did not stand by the "zero-tolerance" policy that was approved by her father.
"I am very vehemently against family separation and the separation of parents and children," Ivanka said, according to CNN. "Immigration is incredibly complex as a topic. Illegal immigration is incredibly complicated."
---
Though it was notable that Trump voiced disapproval of her father's policy, people were upset that Trump used past tense terms to discuss the Trump administration's implementation of the separation of families at the US-Mexico border, which indicates that she didn't understand that this problem is still happening. Ivanka also personalized the issue as if it was a low point for her, without considering the emotions of the parents that were separated from their kids. Because of her naiveté about this ongoing issue, her celeb pals are calling her once again on Instagram.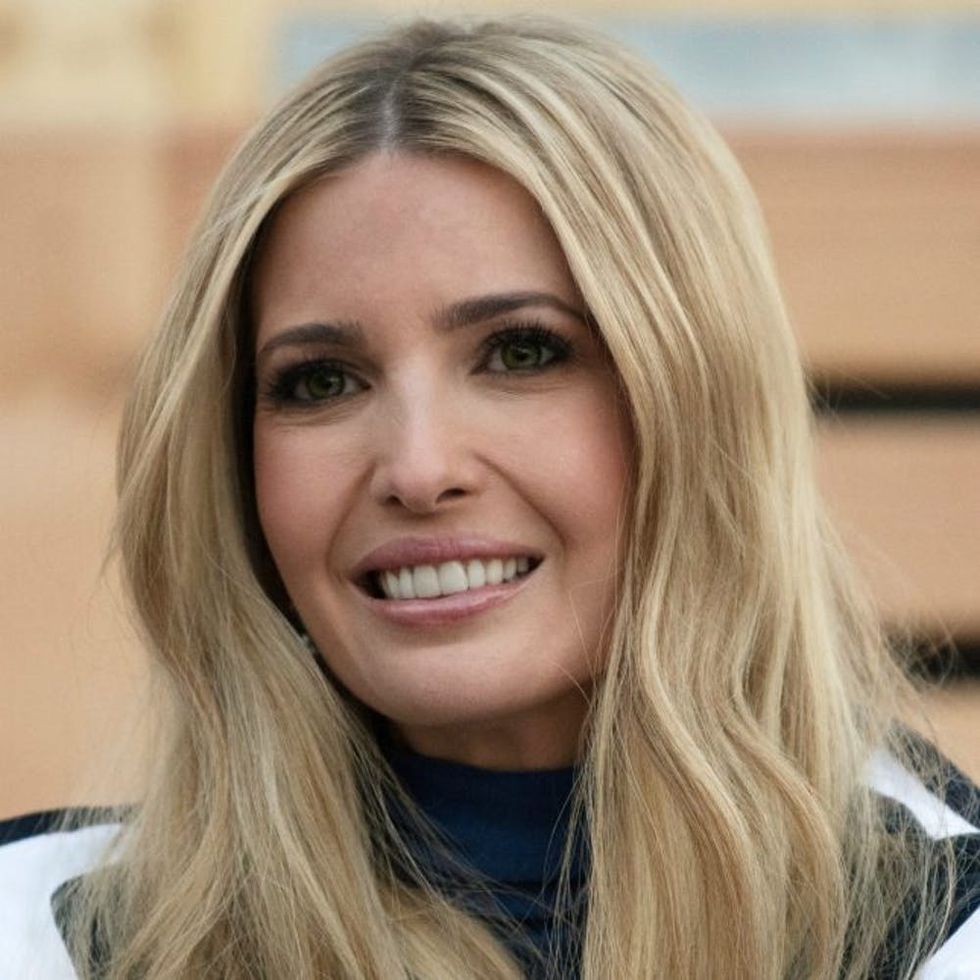 On Tuesday, Sophia Amoruso, co-founder and CEO of Girl Boss — who Ivanka happens to follow on Instagram — posted a message to her loud and clear, which read:
"Dear Ivanka, You follow me on social media. You said family separation was a 'low point' for you. The low point is for the separated families. You spoke in past tense. This crisis is ongoing. As of now, 572 children have not been reunited. A child has died after separation. Approximately 400 parents have been deported without their children. There have been multiple claims of and physical abuse in detention. There have been psychotropic drugs administered to children in detention without parental consent. These abuses have occurred on your father's watch and under the leadership of Secretary Nielsen. End these racist, inhumane, and unconscionable abuses now! We demand you call for the resignation of Secretary Nielsen!"
Amoruso also tagged Trump on the post. Other celebrities that Trump follows posted the same message. Among those are Alexa Chung, Amy Schumer, Chelsea Handler, and Jenni Konner.
This isn't the first time celebs have called out Ivanka Trump — who isn't just the president's daughter but serves as his adviser along with her husband Jared Kushner. Last fall, during the DACA controversy, Cara Delevingne, Olivia Wilde, Chung, and others, posted a similar type of text Instagram message, which read: "Dear Ivanka, If you're looking for a way to help DACA recipients, the Dream Act Tool Kit has compiled a list of legislators to call to encourage them to take action to save DACA. If you are a Dreamer and need help, organizations like the National Immigration Law Center, the Immigrant Defense Project, the Young Center for Immigrant Children's Rights and United We Dream are here for you, too."
But it's not just celebs that are calling her out; lots of other people are too. Click here to see.
What's your take on this type of social media protest? Tell us @britandco.
(Photo by Carl Court/Getty Images)
Current Events