Why Jenny Slate Regrets Opening Up About Her Relationship With Chris Evans
Aug 01, 2017
After meeting on the set of their film Gifted, Jenny Slate and Chris Evans debuted their relationship at the premiere of her movie The Secret Life of Pets and quickly became one of the cutest celeb couples in Hollywood. When they parted ways a few months later, Slate gave a very honest interview with New York Magazine about their relationship, from the initial sparks to the devastating breakup. Now, in a new interview with Marie Claire, the actress is opening up about the regret she felt after that interview went viral.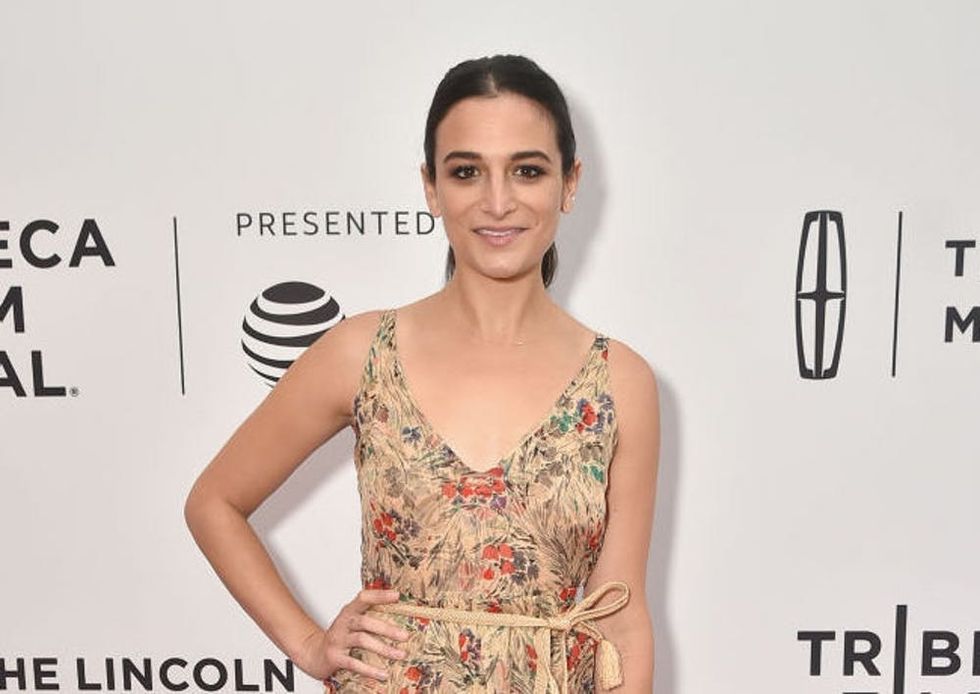 ---
To be clear, Slate doesn't regret the relationship (he's Captain America!) or talking about it, as she described the interview as a "really honest, beautiful conversation" and the way it was written as an "honest, beautiful" reflection of that. However, she does regret the way the information traveled from there. "It goes through all these other outlets and gets distilled. And then it can be made to seem like you were being cheap," she explained, noting, "I didn't mean to do that. Especially not with an experience that was so precious to me."
She added, "I do have to learn to make sure that I'm taking that risk alone, and not dragging anyone else into it."
Slate and Evans have nevertheless remained amicable. She's also on good terms with ex-husband and frequent collaborator Dean Fleisher-Camp, from whom she split in 2016 shortly before her romance with Evans took off. Her secret: knowing when to let go. "When we got divorced, I felt like I was in outer space," she said of her marriage. "But I think we at least had the foresight, even amidst all that pain, to say, 'If we don't do this now, we will never be able to be together at all in any way. We will never be able to work together or be friends.'"
Of course, not every breakup is so cordial. "Believe me, I have those ex-boyfriends too, where I'm like, 'Goodbye,'" she shared. "With a period between 'good' and 'bye.'"
Have you ever been able to maintain an amicable split? Tell us how @BritandCo!
(h/t Marie Claire; photo via Theo Wargo/Getty Images for Tribeca Film Festival)
Alissa Schulman
Alissa is a Los Angeles-based entertainment journalist who finds no shame in her bad TV tastes. When she's not hiding behind her laptop, she's ordering too much food at restaurants or running around her neighborhood.
Celebrity News